The Sacred Heart of Jesus Silver Medallion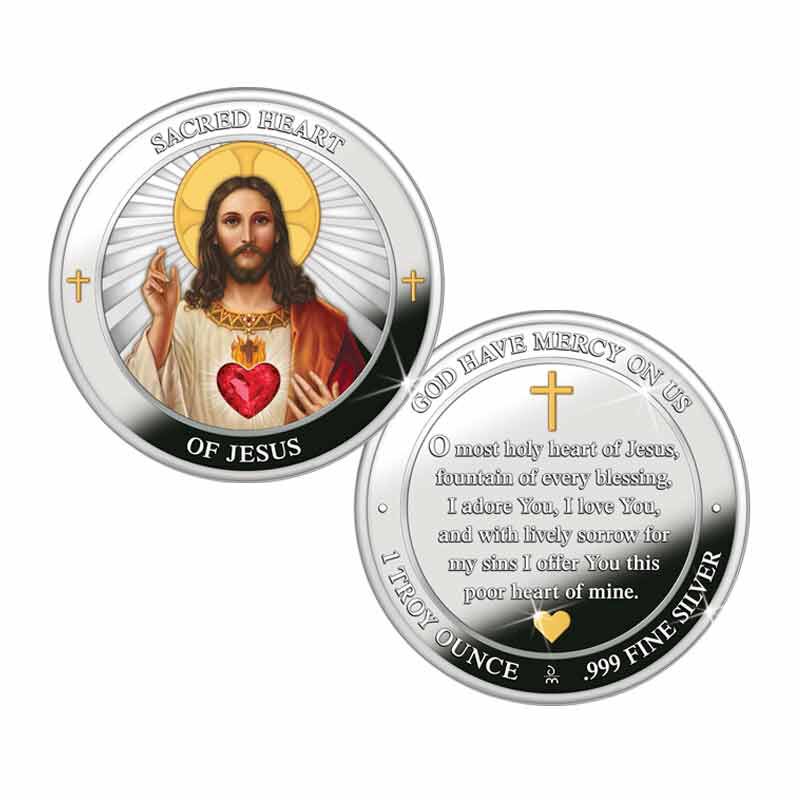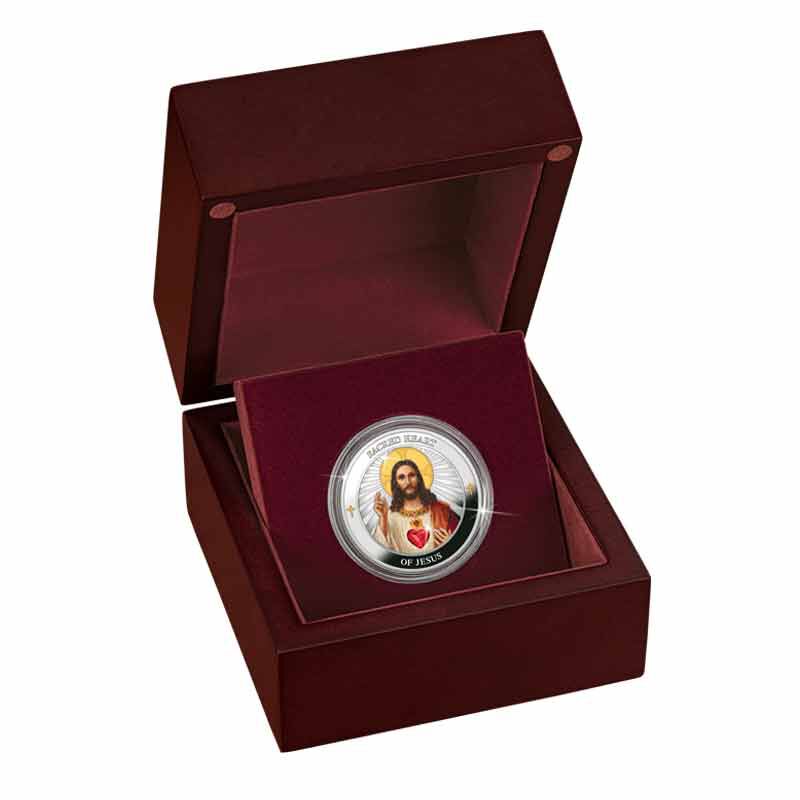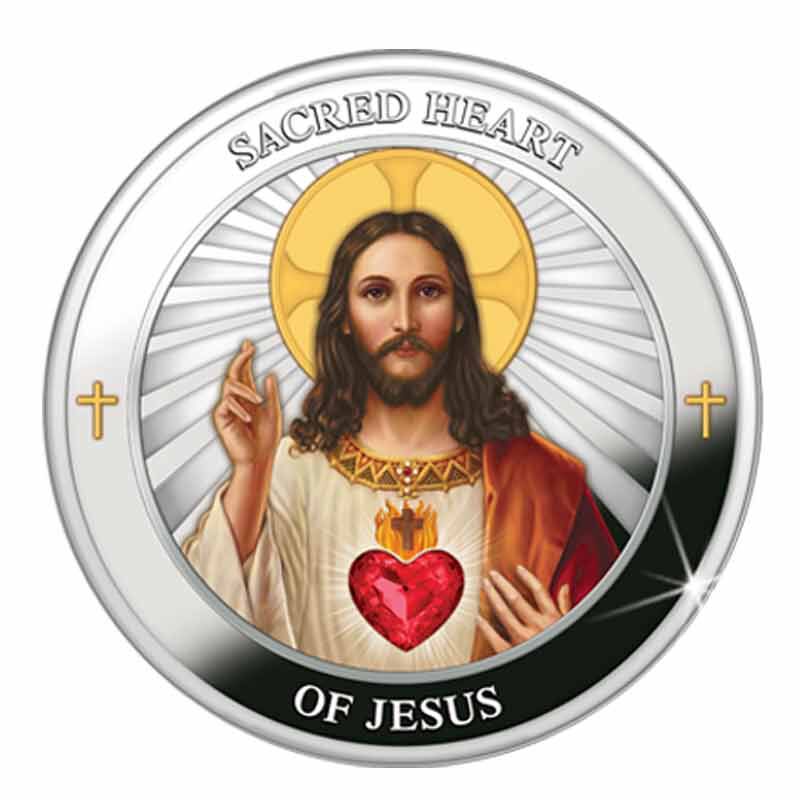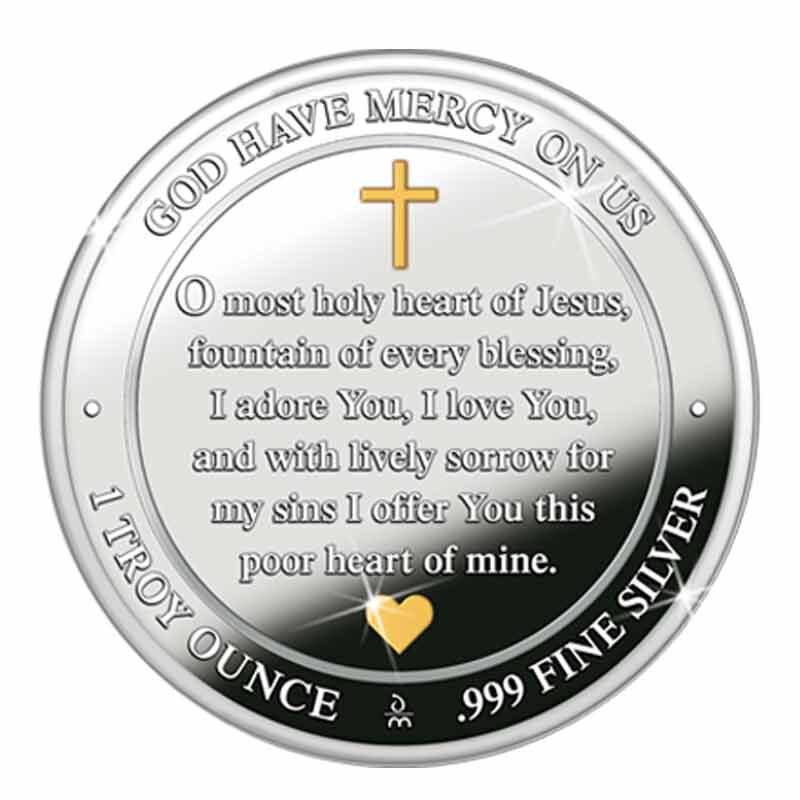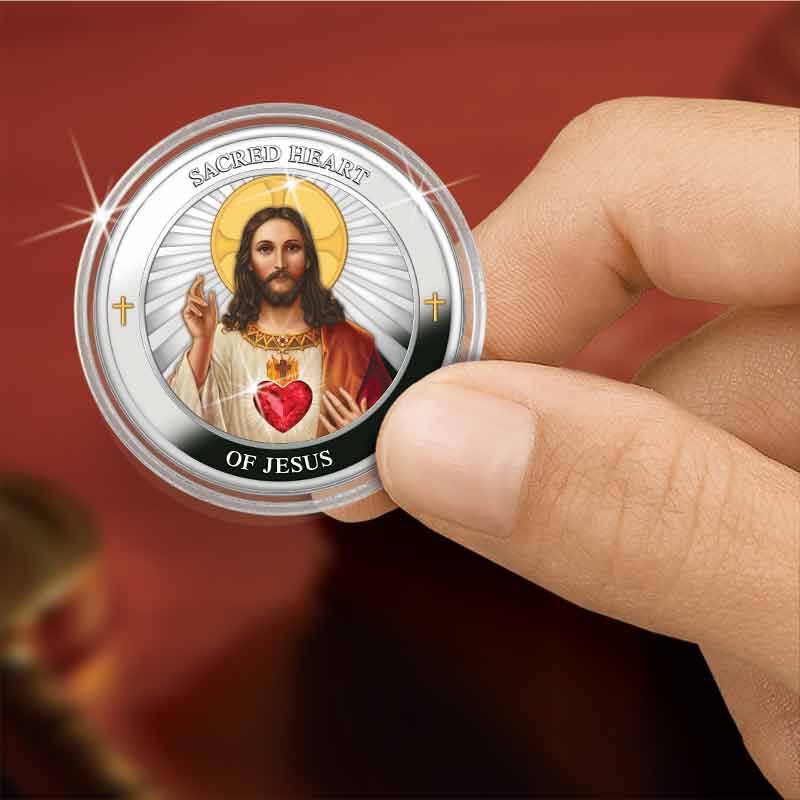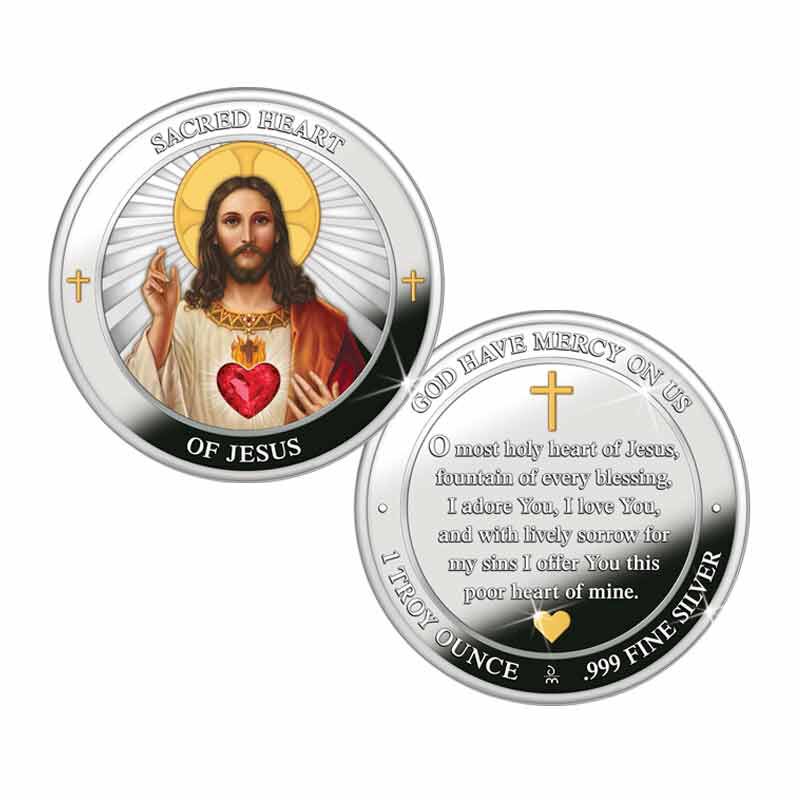 A beautiful expression of faith; features a shining crystal!

As rich in precious metals as it is in its message of eternal love, this medallion tips the scales at one troy ounce of precious .999 fine silver!
The front of the medallion features a stunning portrait of Jesus as the Sacred Heart enhanced with a 24kt gold layered halo.
A brilliant ruby-red crystal heart adds the perfect finishing touch.
The back showcases a timeless statement of faith and devotion.
Each medallion is produced in the United States by master craftsmen, and is safeguarded in a crystal-clear capsule allowing you the opportunity to examine both sides without fear of damage from dust, dirt or fingerprints. A deluxe wooden display case is included at no additional charge.
Show Less
Show More
Now accepting orders. This product will ship by Jun 2022.
Now available for pre-order
An exceptional way to bring Christ's eternal love into your heart and into your home.

Few images compare with the power and devotion of the Sacred Heart of Jesus, which Christians around the world treasure as a moving portrayal of Christ's divine love and sacrifice. Now you can bring the comfort and inspiration of Christ into your home with a powerful reminder of His unconditional love. Presenting... The Sacred Heart of Jesus Silver Medallion, a magnificent 99.9% pure silver medallion, accented with 24kt gold and a crystal depicting Jesus as the Sacred Heart.

This elegant medallion will serve as a daily reminder that the spirit of Christ is always with you whether you hold it as you pray to feel the weight of its precious silver, display it in your living room to provide solace each time you pass by, or gaze upon it as needed as a source of inspiration and faith.



Jewelry Specifications:

Material: 24kt Gold Layered, Silver
Stone: Crystal
Size: Medallion is 39mm. Display is 4" long x 4" deep x 3" tall.
Packaging: Custom-crafted Wooden Storage Box


Item #:2166-0014