Time is running out! Guaranteed delivery before Christmas when you order in the next
The U.S. Army Fleece Jacket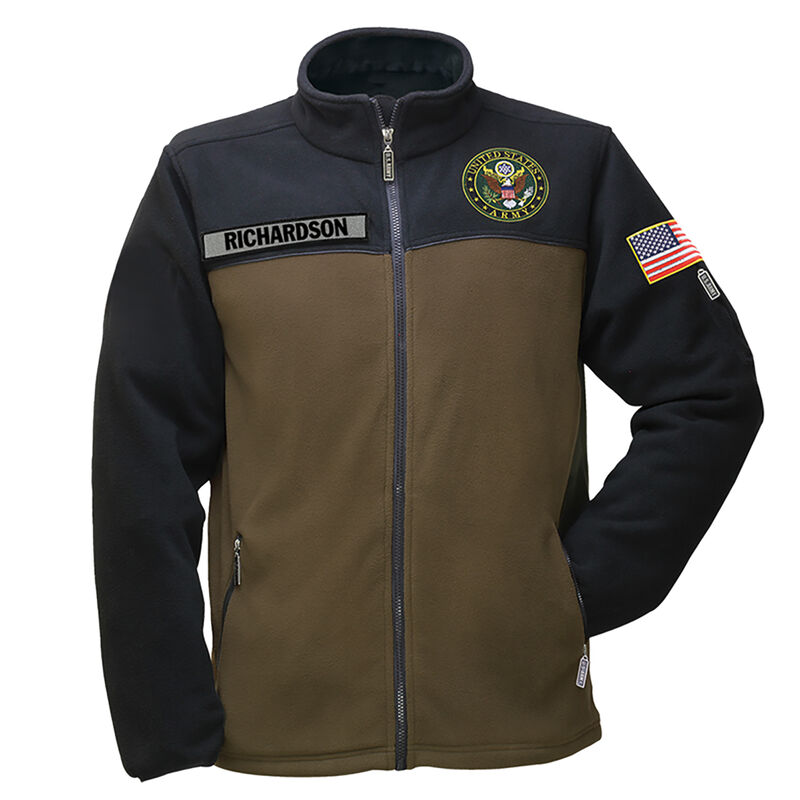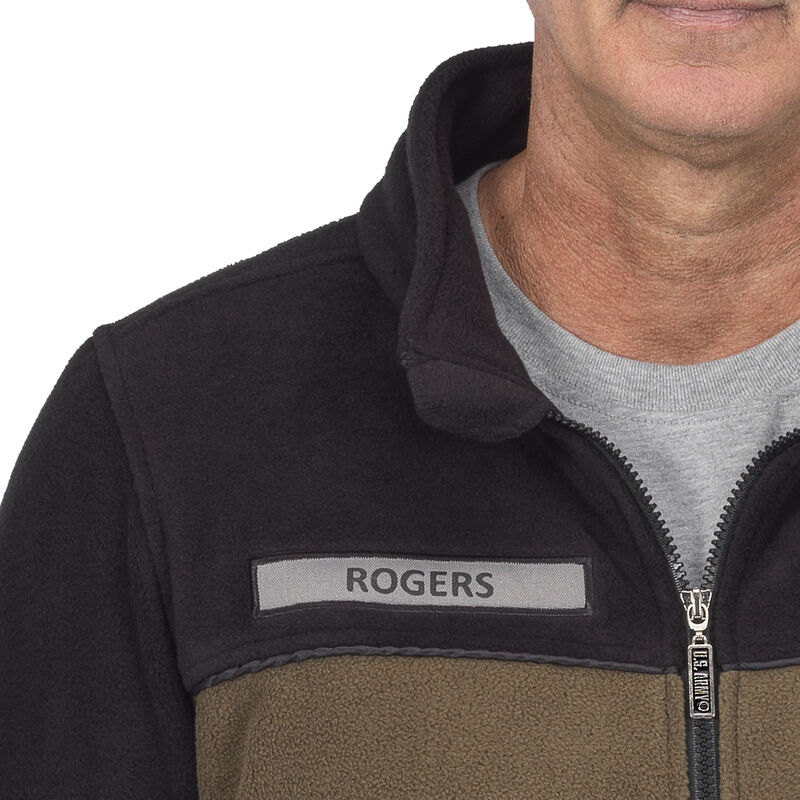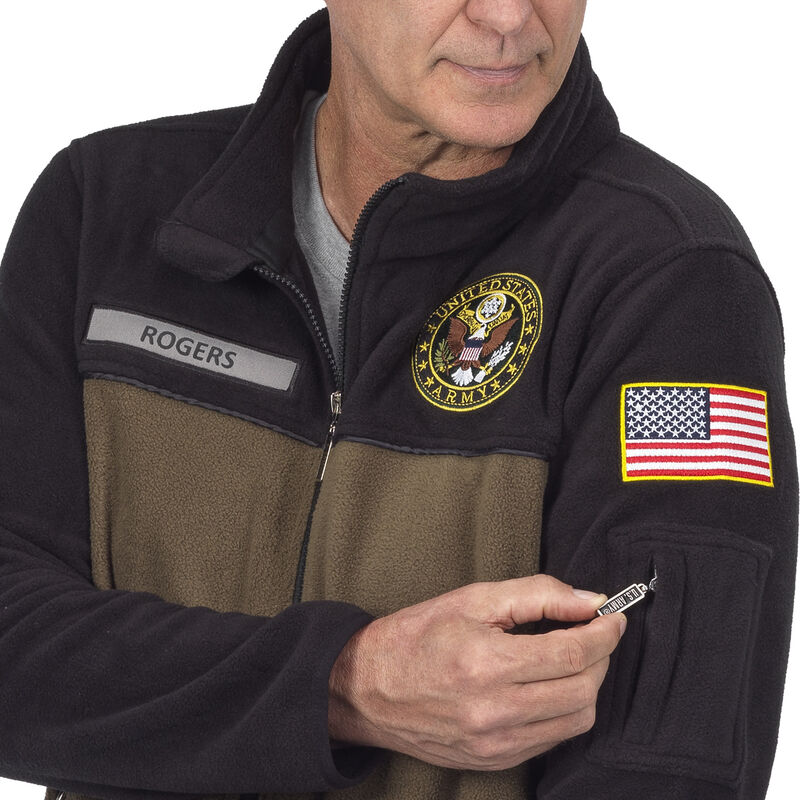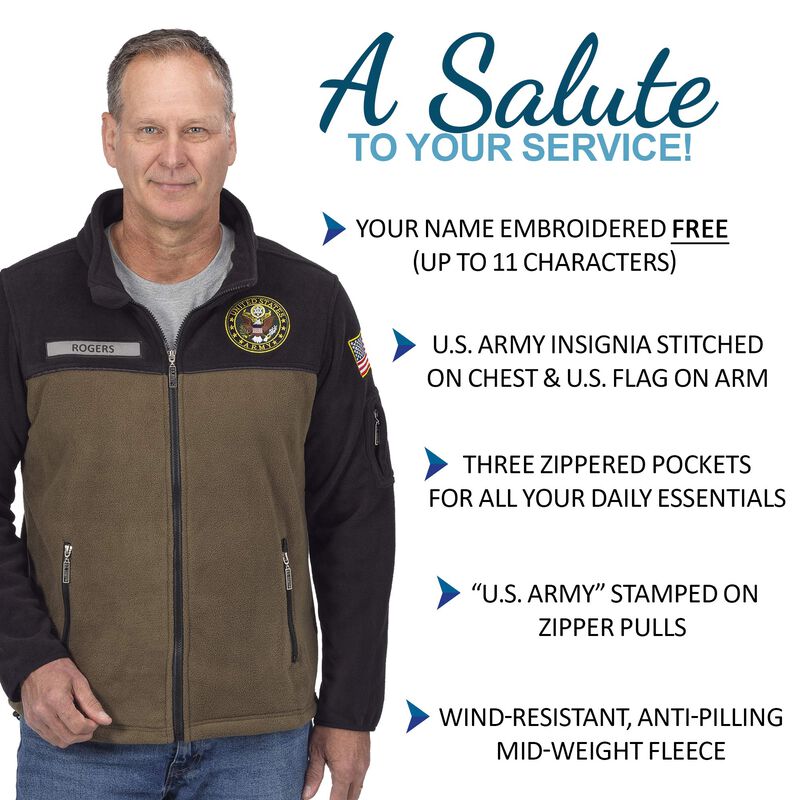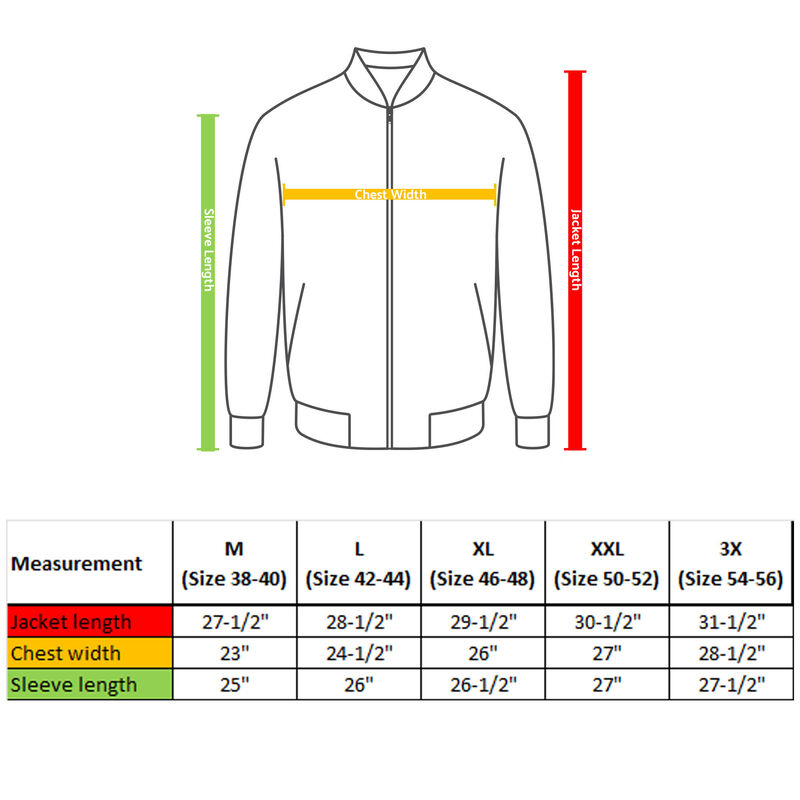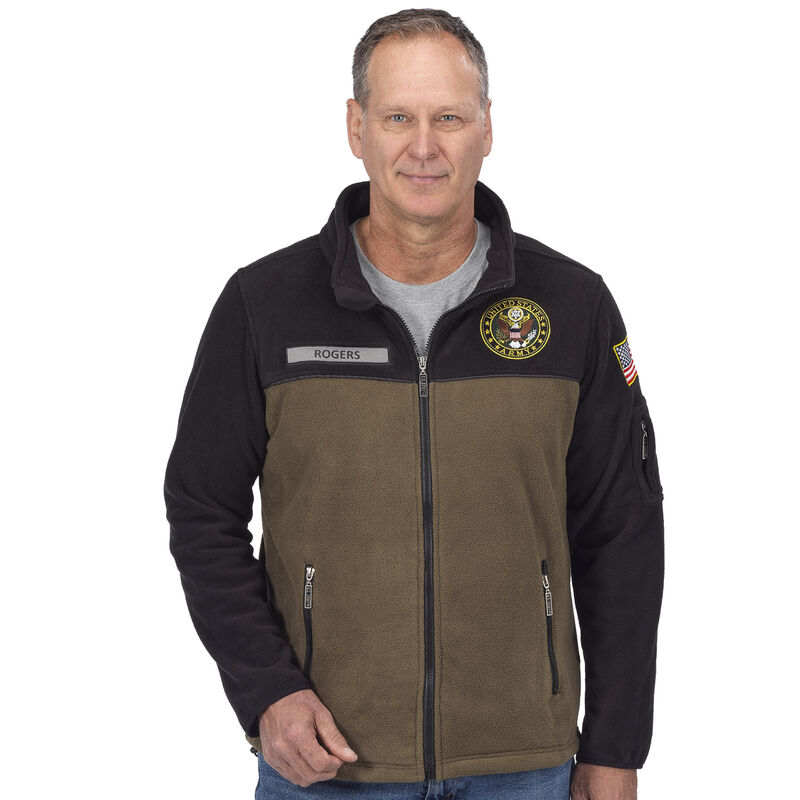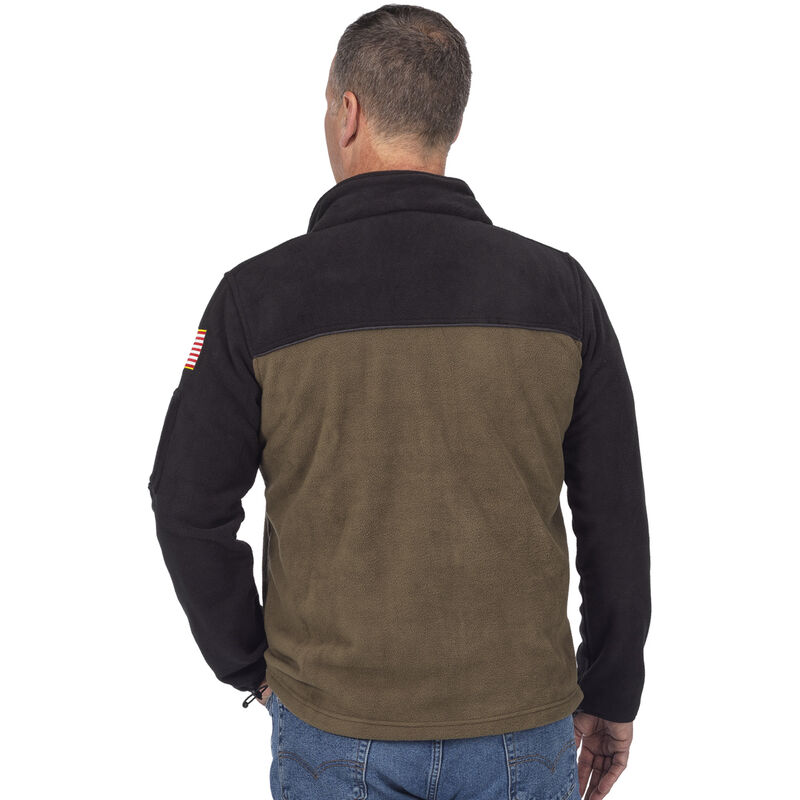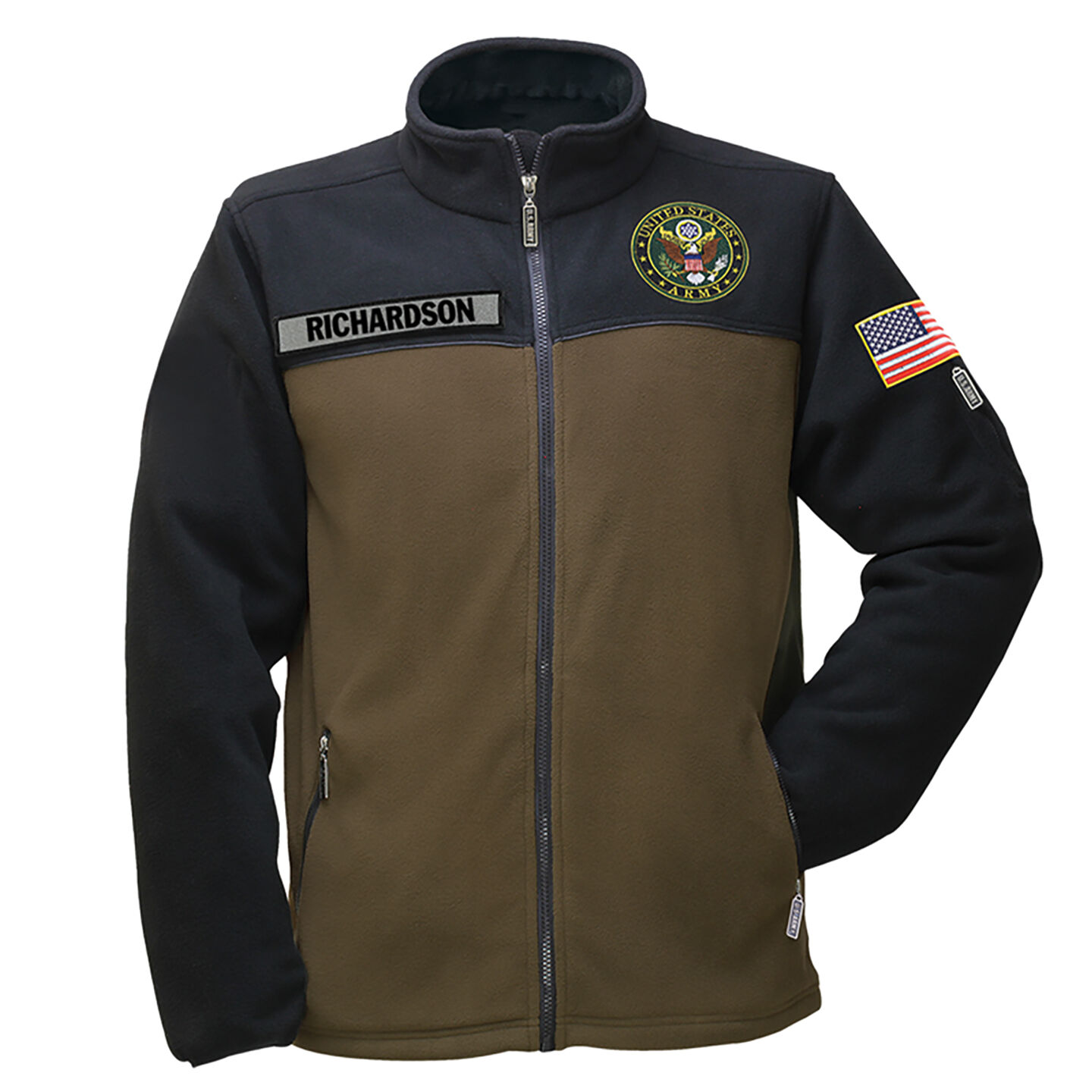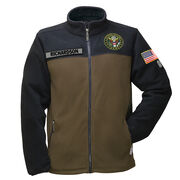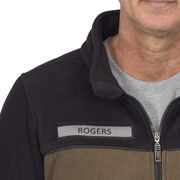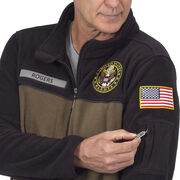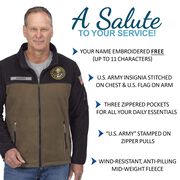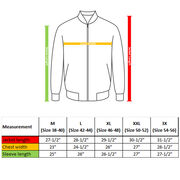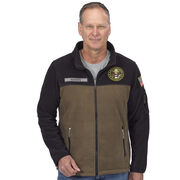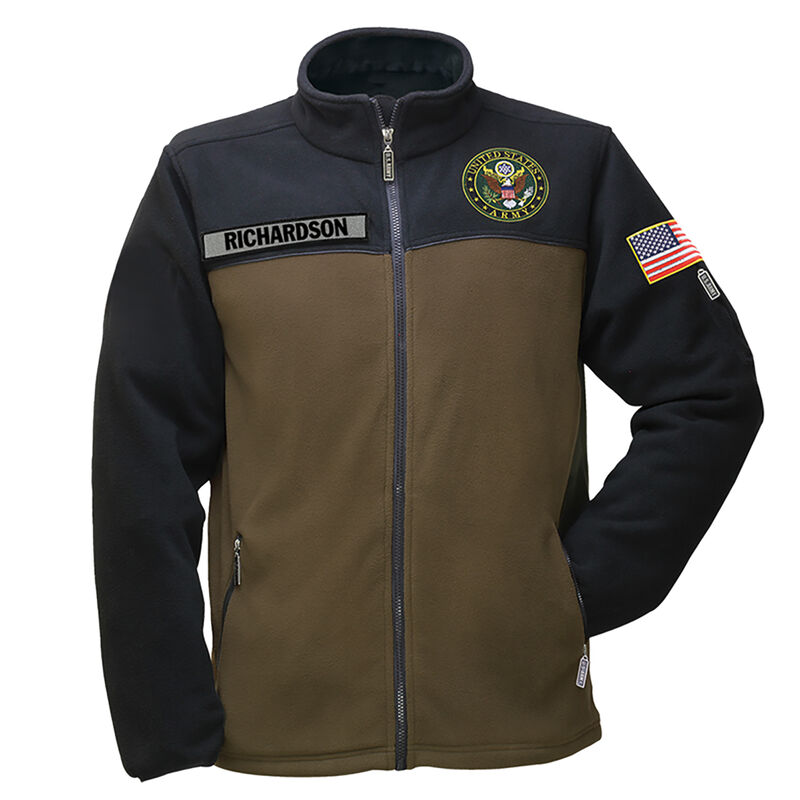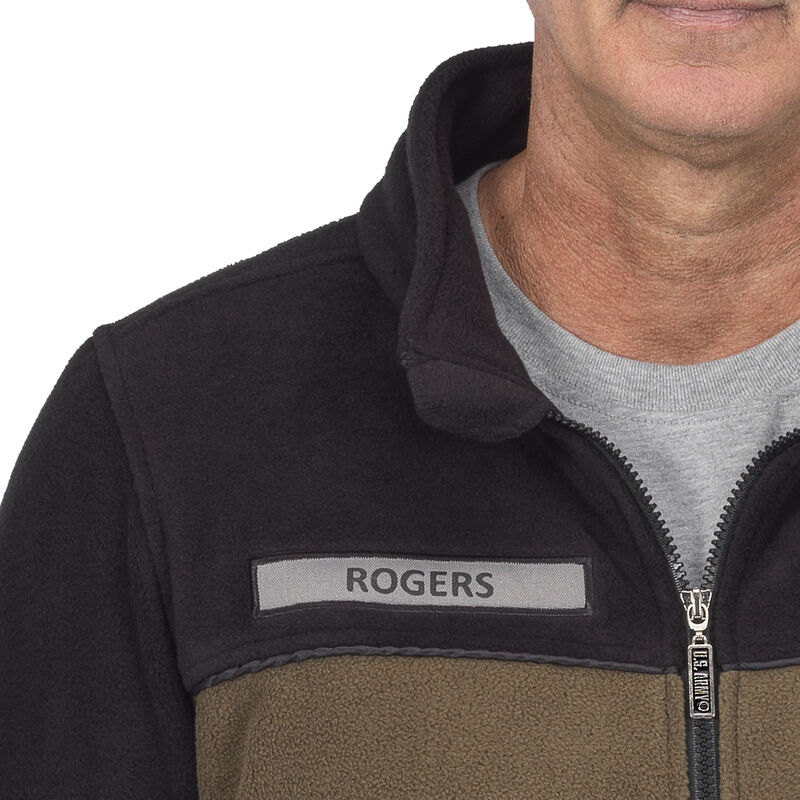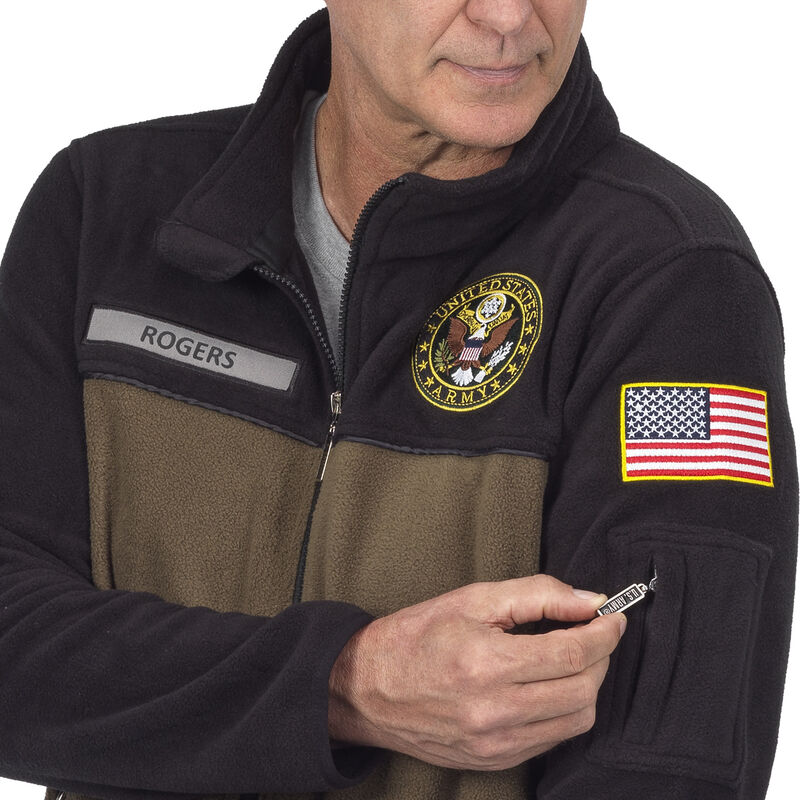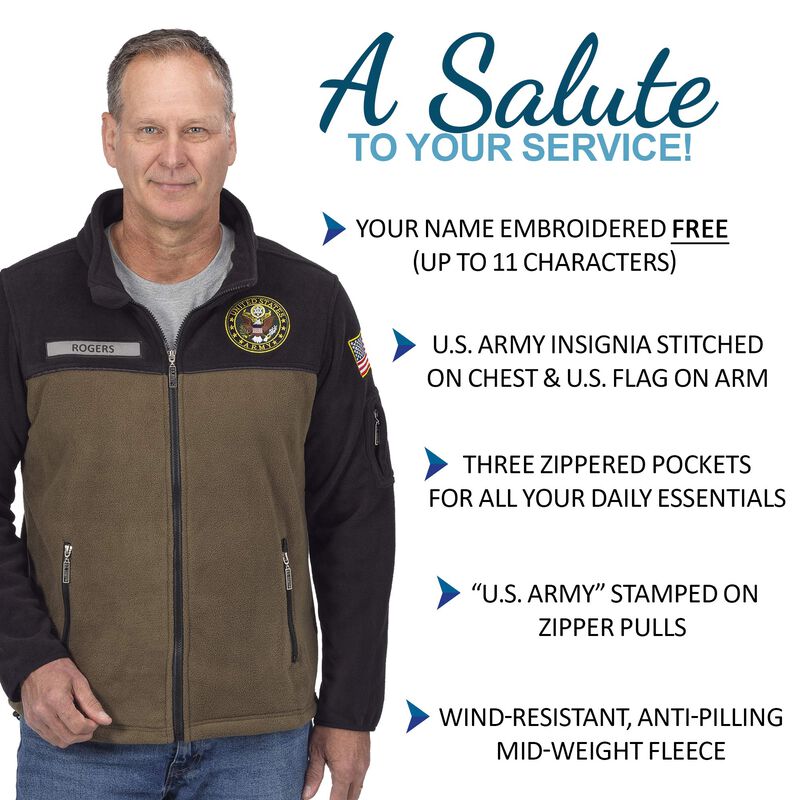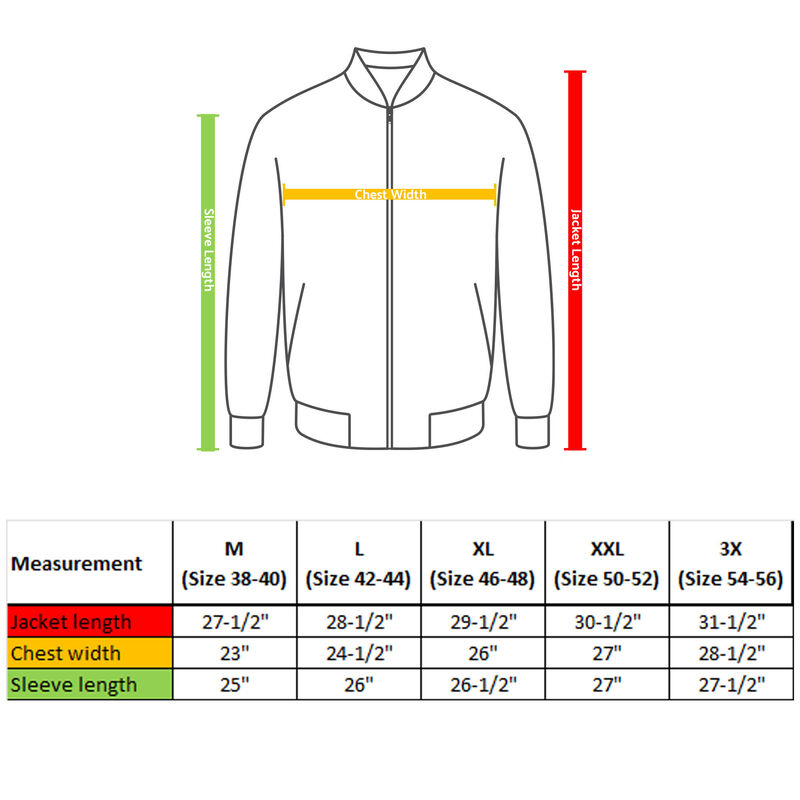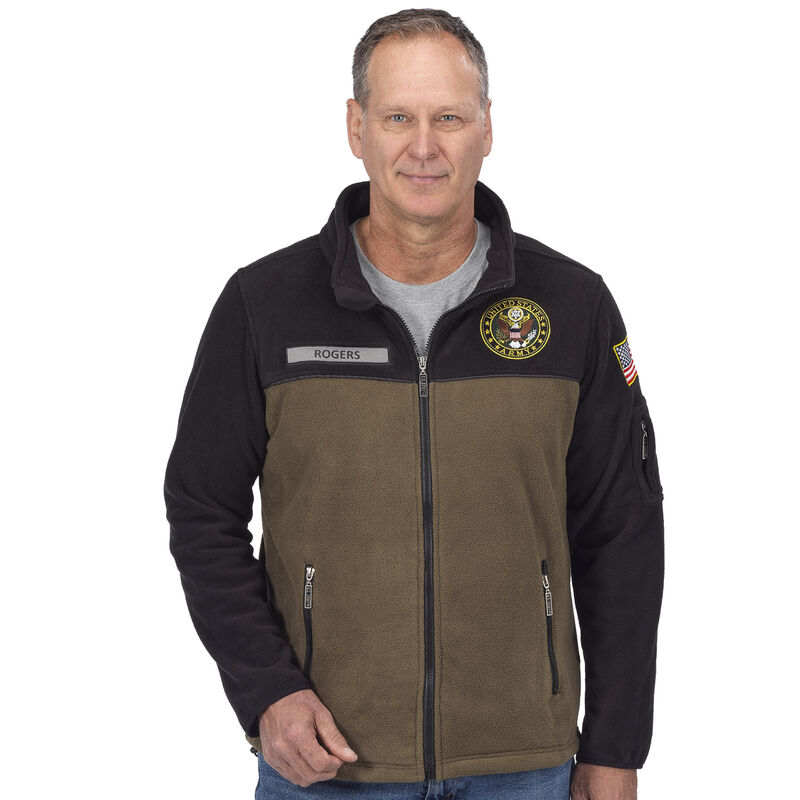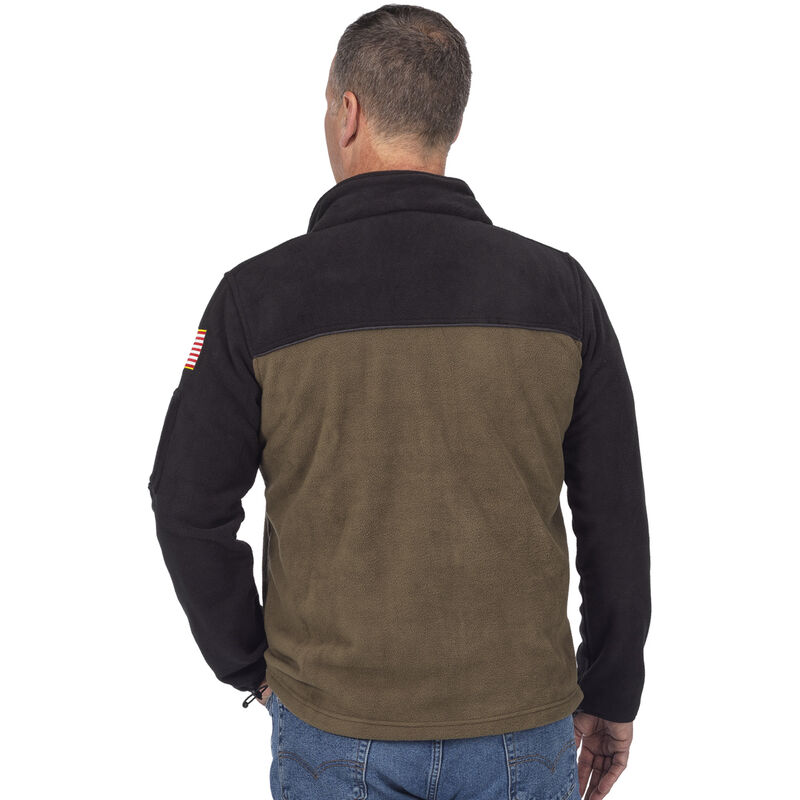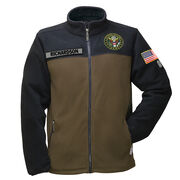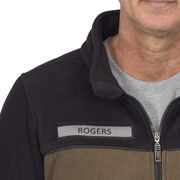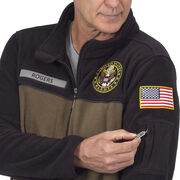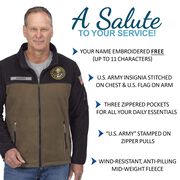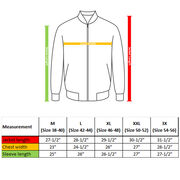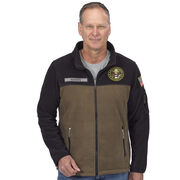 The U.S. Army Fleece Jacket
Honor your distinguished service in the greatest Army in the world with a personalized military fleece jacket…
Celebrate your service with a versatile 3-season fleece jacket customized with your name embroidered on a fabric patch.
Features three zippered pockets, perfect for securely storing your cell phone, keys and wallet or for keeping your hands warm. 
Crafted of high-quality, mid-weight fleece, known for its warmth, wind resistance and anti-pilling qualities. 
Proudly displays the official U.S. Army insignia and the American Flag.
Available exclusively from the Danbury Mint.
Worry Free! Your satisfaction and a perfect fit are guaranteed. If not completely satisfied, return the jacket within 90 days.
Show Less
Show More
Modern and Versatile
Show your patriotism in full display! Danbury Mint presents our dignified line of men's fleece jackets & coats for the US military, with personalized articles specially designed for every branch within the Armed Forces. Represent your branch with apparel that you can wear with pride! Our fleece jackets for men provide a flattering fit without being constrictive, creating a modern silhouette. Its sleek look allows you to match this warm jacket with your everyday outfits. Danbury Mint's military men jacket offers exceptional comfort through its mid-weight, non-pilling fleece material. It provides additional convenience with its secure and spacious pockets that you can use for your phone, keys, wallet, or even to warm your hands.
Honor Your Service
This men's outdoor jacket is available in designs for every branch of service. Whether for a retiree or anyone in active service, it's an effortless way to affirm your valiant response to your country's time of need!
A Unique Gift for Veterans
If you're getting this military fleece jacket as a gift, what better way to personalize it than having it customized with the recipient's name? Our military fleece jackets are inspiring pieces of clothing with personalized features, so you can give a timeless and unique gift! Honor our heroes with a gift that's masterfully crafted just for them! Get your loved one a Danbury Mint Military Fleece Jacket today!
BENEFITS OF FLEECE
Fleece has unique properties that make it perfect for protecting our bodies from cold, winter elements.

WARMTH: Fleece is exceptional at keeping you warm! The fabric has a raised "pile" surface that keeps body heat trapped between fibers and cold air blocked on the outside.
MOISTURE: Synthetic-based materials provide our clothing with extra protection from water and snow, and fleece is among the best at doing so.
ACTIVITY: Stay active on hikes, camping trips, and other outside activities in fleece. This fabric effectively wicks sweat, in addition to being lightweight and highly breathable. Your fleece jacket is totally suitable for cool to freezing temperatures, adapting to the change in degrees, and keeping you comfortable all day long.
LONG-LASTING: The synthetic makeup of the fleece jacket means it'll stay durable for years to come!
Product Specifications:

Material: Fleece
Sizes: M (38 to 40), L (42 to 44), XL (46 to 48), XXL (50 to 52), XXXL (54 to 56)
Model in video is 6'1" wearing a size XL.



By federal law, licensing fees paid to the U.S. Army for the use of its trademarks provide support for the Army Trademark Licensing Program, and net licensing revenue is devoted to the U.S. Army Morale, Welfare and Recreation Programs.
Item #:1662-0338