M.I. Hummel Figurine – Happy Harvest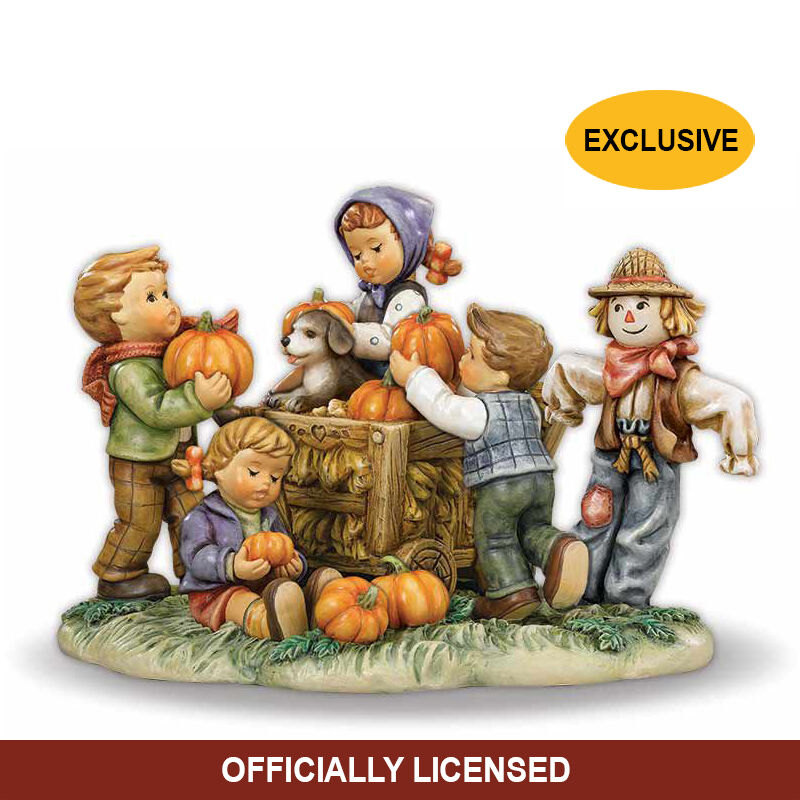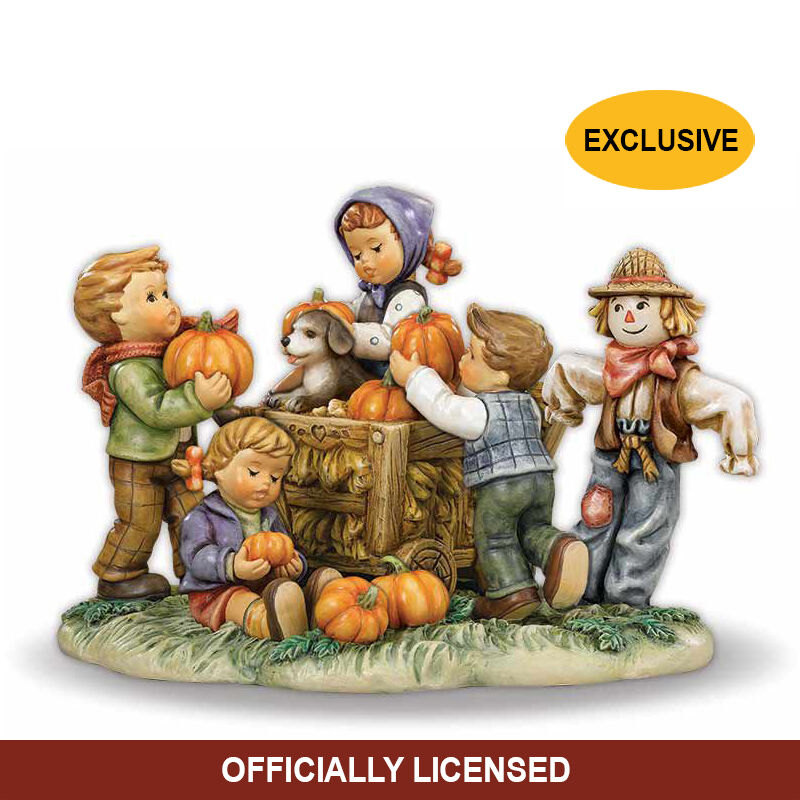 Autumn has finally arrived and these sweet children can't wait to gather up some pumpkins for home! Together, they raced through the fields in search of the best pumpkins ever. Now, each has found a favorite…or two…and can't wait to show the others. Piling into the wagon, they share their stories and the joy of picking pumpkins! This heartwarming scene is exquisitely captured in Happy Harvest, a figurine by M.I. Hummel available exclusively from the Danbury Mint. Act quickly to ensure you don't miss out on this exceptional M.I. Hummel collecting opportunity.
Show Less
Show More
Ships in 1-2 weeks. Arrives after Valentine's Day.
Sorry - this product is sold out and is no longer available.
Exquisitely crafted and meticulously painted by hand.
Happy Harvest is expertly sculpted and crafted of cold-cast porcelain, an artist's blend of porcelain and resin renowned for capturing fine detail. Notice the children's charmingly earnest expressions and bright eyes, the textures of their fall attire, the wood grain of the wagon and even the individual hay stalks. No detail has been overlooked. The figurine is then skillfully painted by hand. From the little children's blushing cheeks to the classic orange tones of the pumpkins, right down to their puppy's grey and white coat, this figurine features all the soft, muted colors that are the signature of all M.I. Hummel collectibles.


Product Specifications:
Material: Cold-cast Porcelain
Size:s Approximately 5-1/2" Ta;; x 7-1/2" Wide x 6" Deep.


Item #:5264-0018