Platinum and Gold-Highlighted American Eagles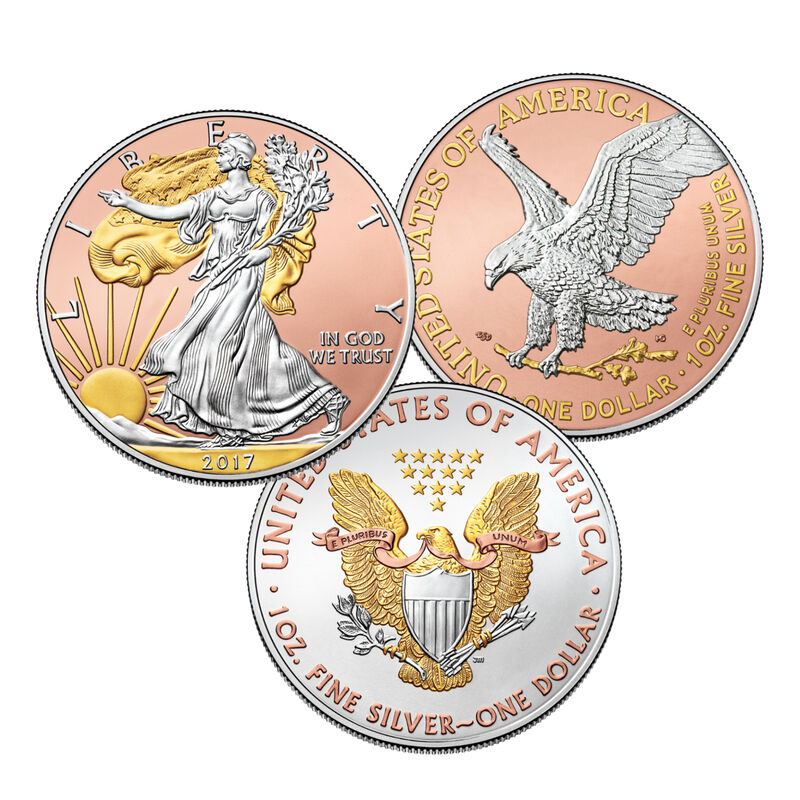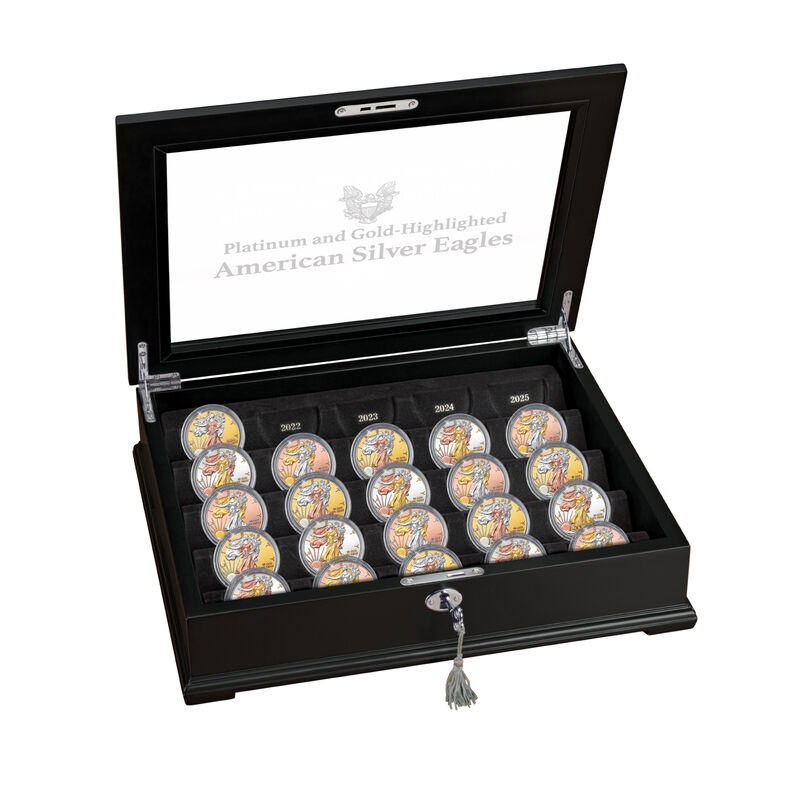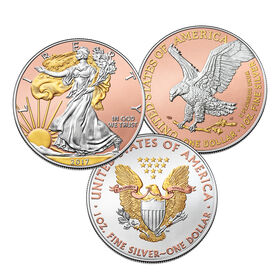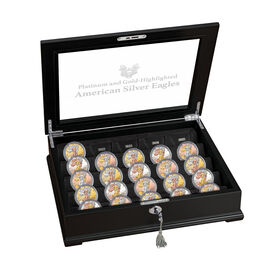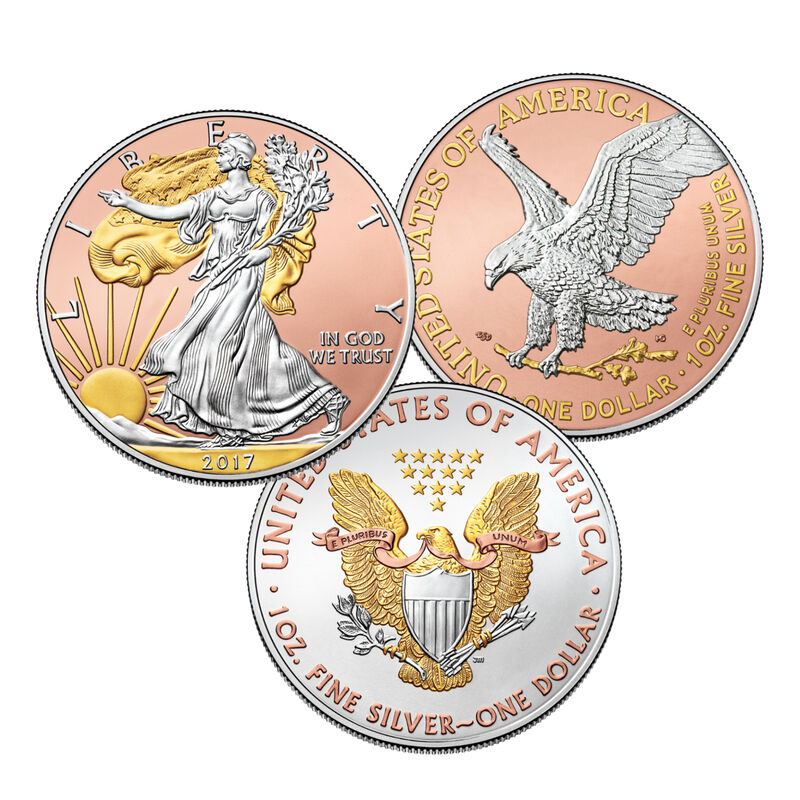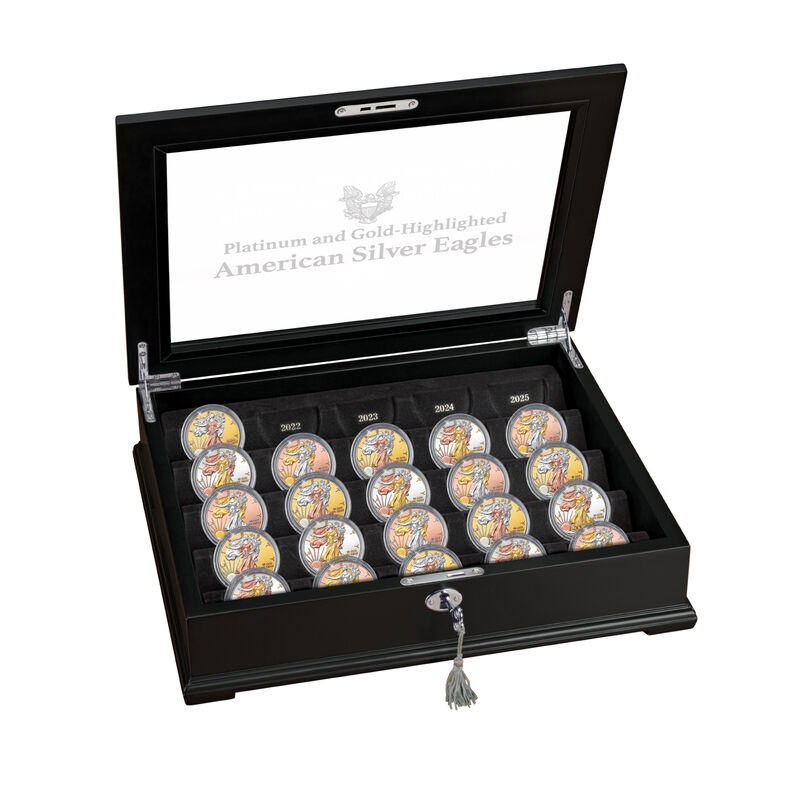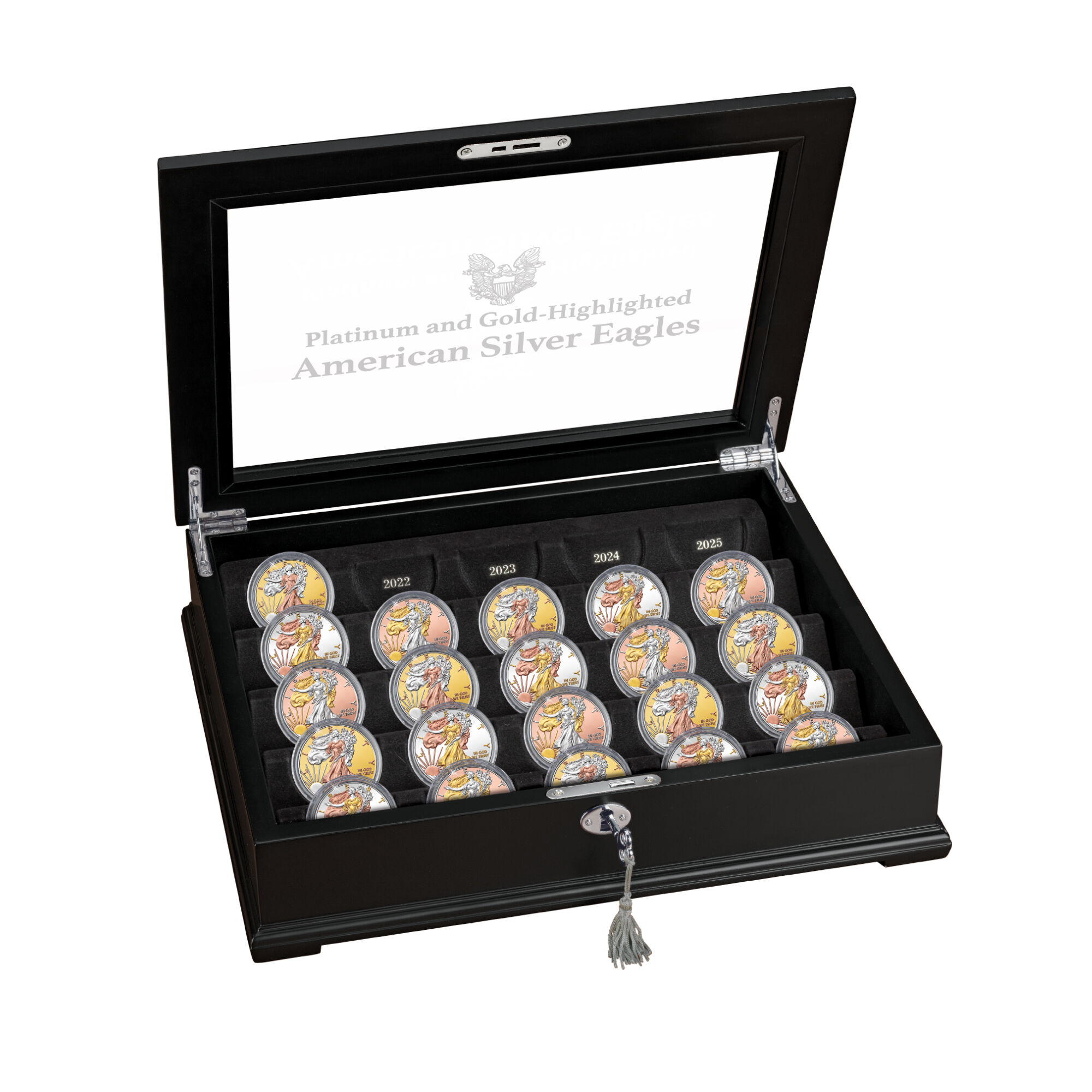 Coveted American treasures as you've never seen them before…
Struck in one full troy ounce of 99.9% pure silver, the American Silver Eagle is the world's most popular silver bullion coin…and it is universally recognized for its stunning beauty.
Luxuriously layered with pure platinum, 24kt yellow gold and 18kt rose gold, the brilliance and allure of each Silver Eagle's striking design is raised to a new level.
Introduced in 2021, the Silver Eagle's new reverse design shows a majestic flying eagle carrying an oak branch — a traditional symbol of strength.
Show Less
Show More
Sorry, this product is sold out and is no longer available.
$139.95
per coin
You will receive 1 coin every other month.
Sorry - this product is sold out and is no longer available.
Receive a new coin every other month at the same attractive price until your collection is complete — price is subject only to possible adjustment if needed for unusual market conditions.
You will also receive an elegant wooden display at no additional charge. Custom designed to house and protect your complete collection, it features a locking glass lid that allows you to view the magnificence of your Silver Eagles even when the display is closed. The display will be shipped at about the same time as your second shipment.
Product Specifications:
Coins Included: 2001 through 2025 Platinum and Gold-highlighted Silver Eagles
Display Material: Wooden
Display Size: 12-1/8" Wide x 8-3/4" Deep x 3" Tall
Item #:1462-0066