Uncirculated Mercury Dimes — First and Last Years of Issue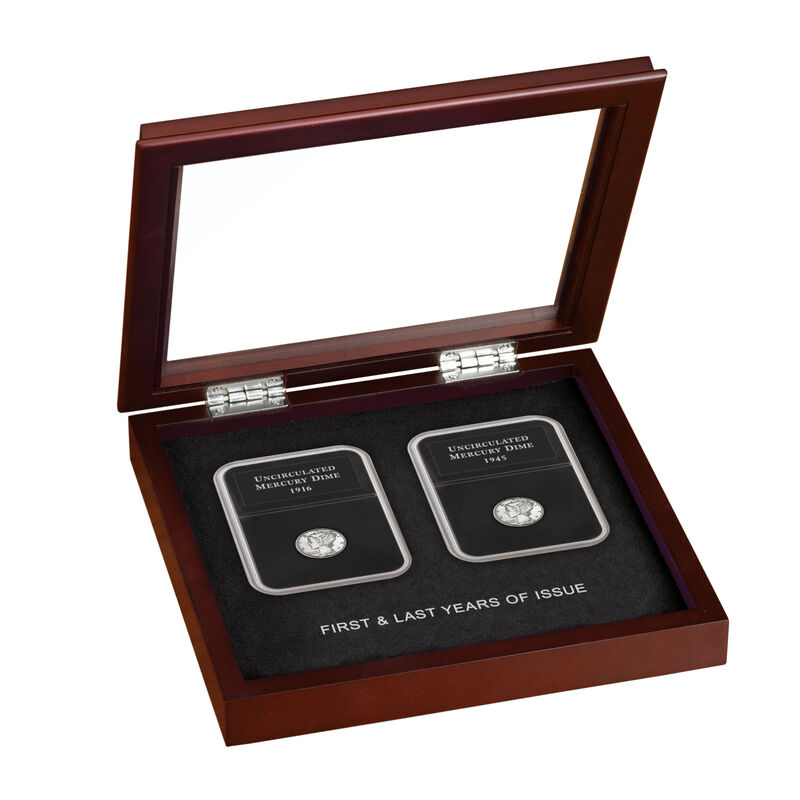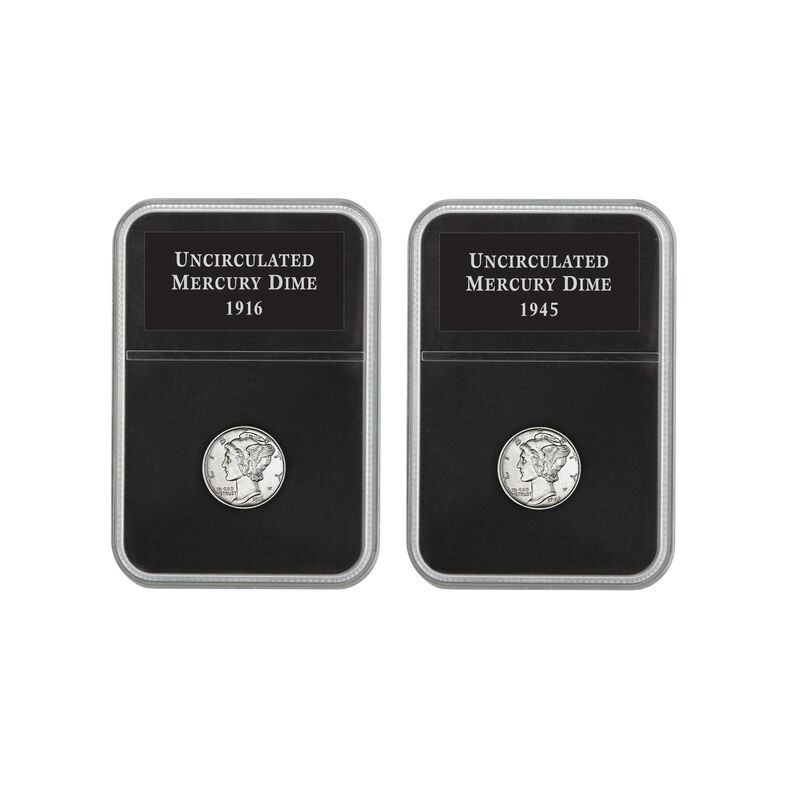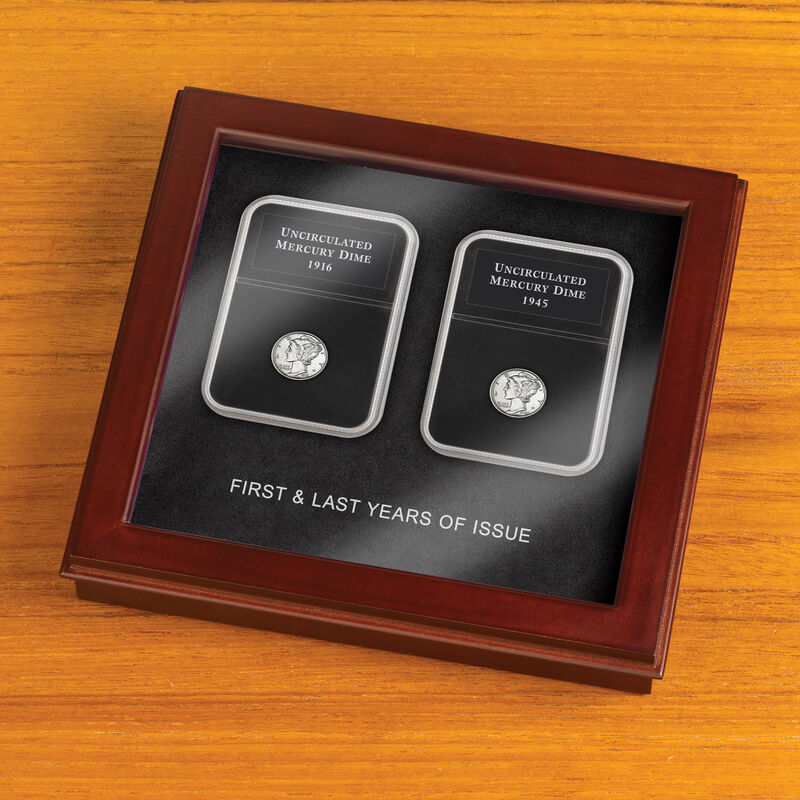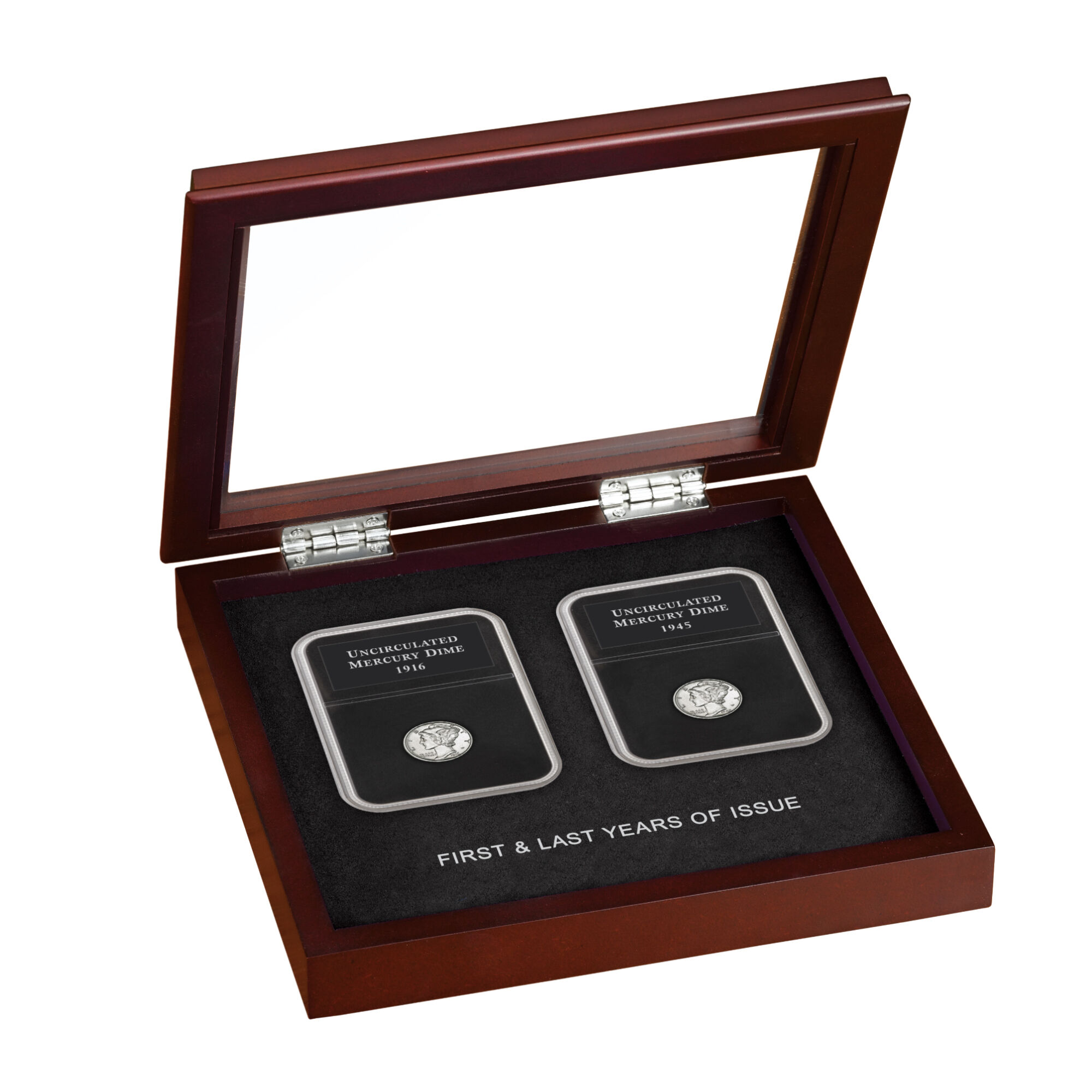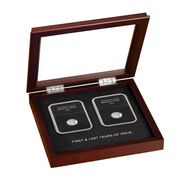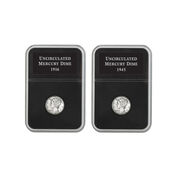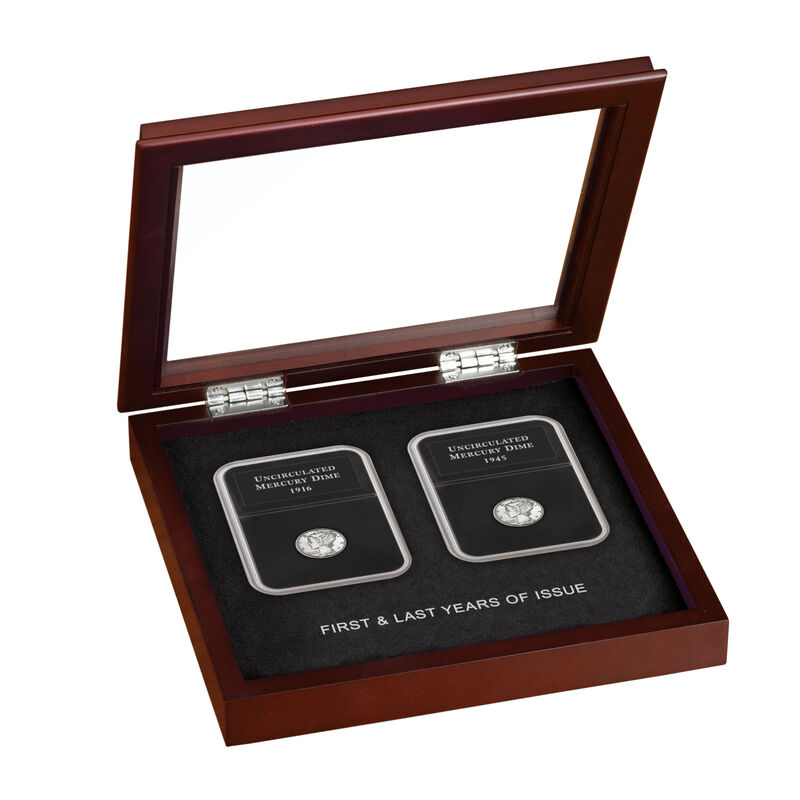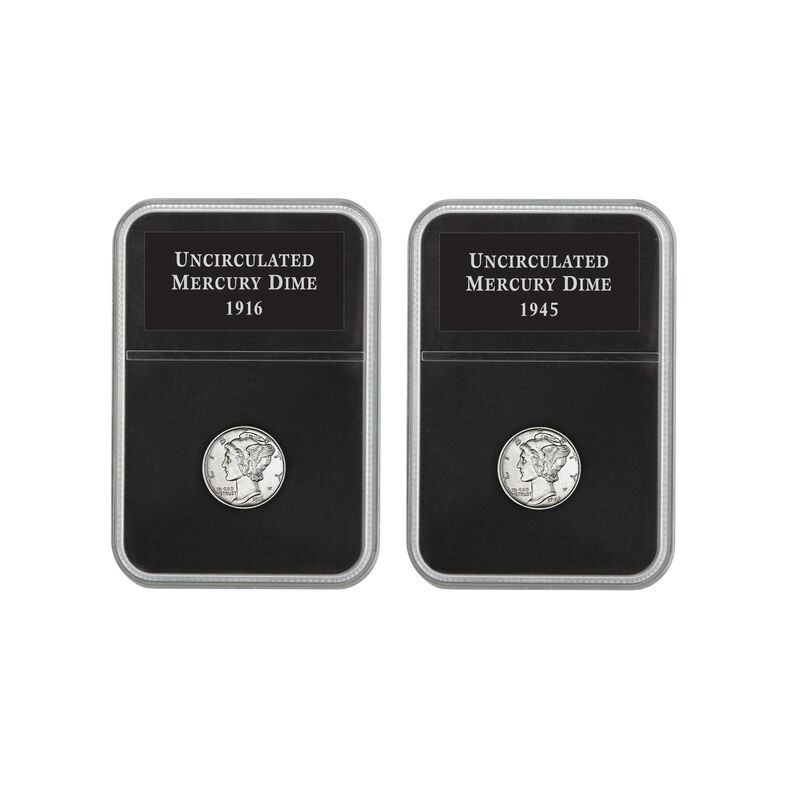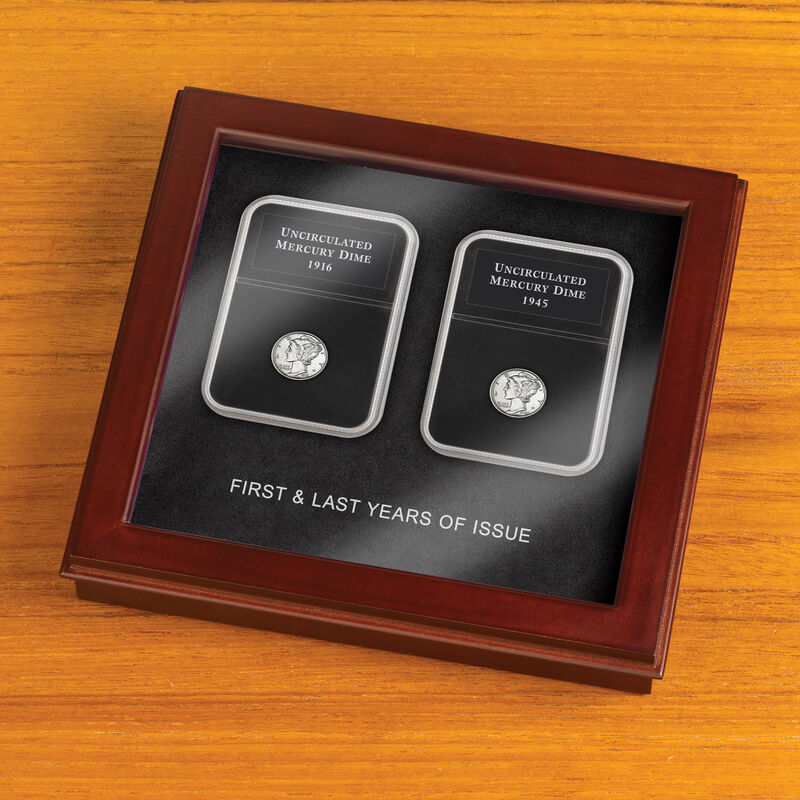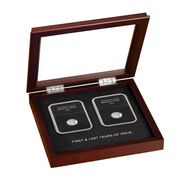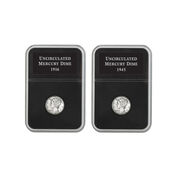 Uncirculated Mercury Dimes — First and Last Years of Issue
American history in gleaming, uncirculated condition…
The Mercury Dime was our nation's silver dime during World War I, the Roaring Twenties, the Great Depression and World War II — and the very last coin was made in 1945, shortly after World War II ended.
The first Mercury Dimes were released over 100 years ago in late 1916, but the mintage was limited, and the first-year coin is one of the scarcest dates.
These 90% pure silver coins are presented in uncirculated condition and contain the same lustrous details as the day they were struck at the U.S. Mint.
A handsome glass-topped wooden display case is included at no additional charge.
Show Less
Show More
A historically significant set of American coins.
The Mercury Dime features Liberty wearing a winged cap to symbolize freedom of thought. However, the American public mistook Liberty for Mercury, the mythological messenger of the Roman gods who wore a winged cap to indicate speed. As a result, the coin became erroneously known as the Mercury Dime instead of the Winged Liberty Head Dime and the name stuck! Now, you have the special opportunity to reserve a spectacular set of first-year 1916 and last-year 1945 Mercury Dimes, each in stunning uncirculated condition. The set is displayed in a custom-crafted wooden display chest with a hinged glass lid, allowing the coins to be admired whether the chest is open or closed. Best of all, the handsome display is included at no additional charge. The set is payable in three convenient monthly installments. Satisfaction guaranteed.
Product Specifications:
Coins Included: 1916 and 1945 Mercury Head Dimes
Display Material: Wooden
Display Size: 7-1/2" Long x 7" Wide x 1-1/4" High (closed).

Item #:4776-0095