The Queen Elizabeth II Platinum Jubilee Silver Coin Collection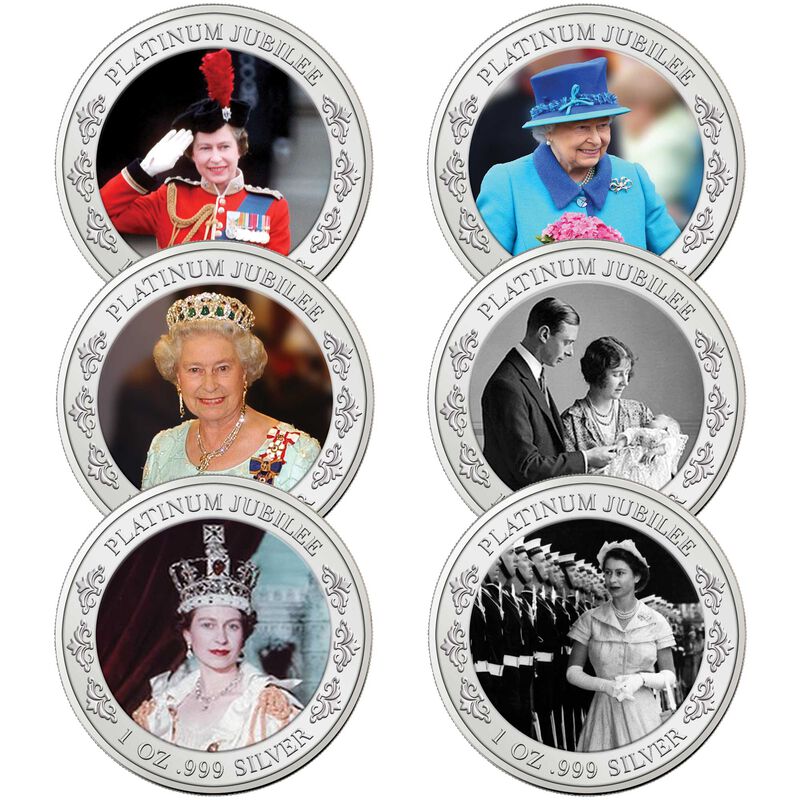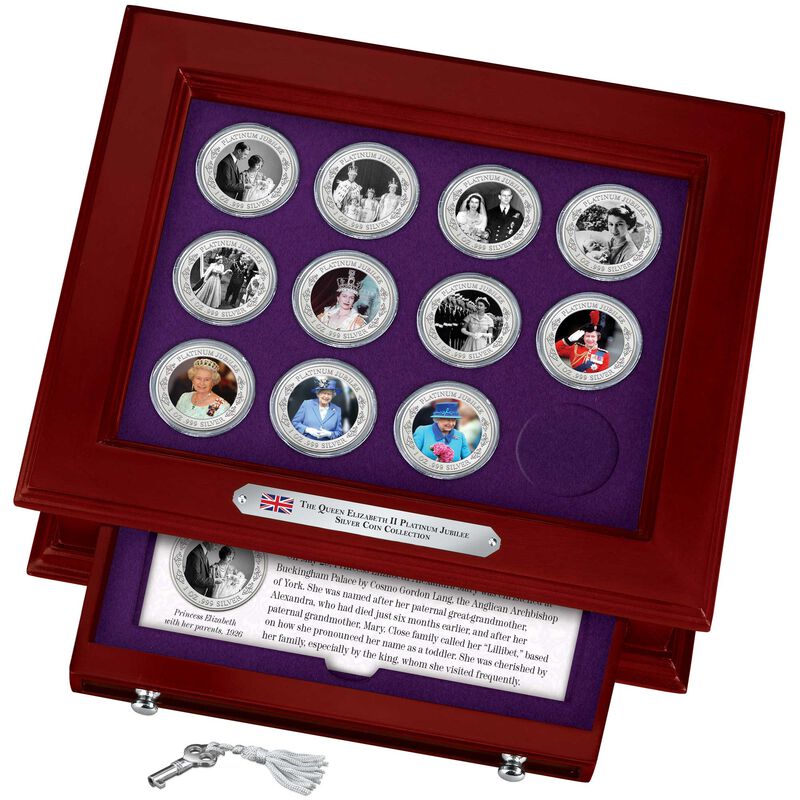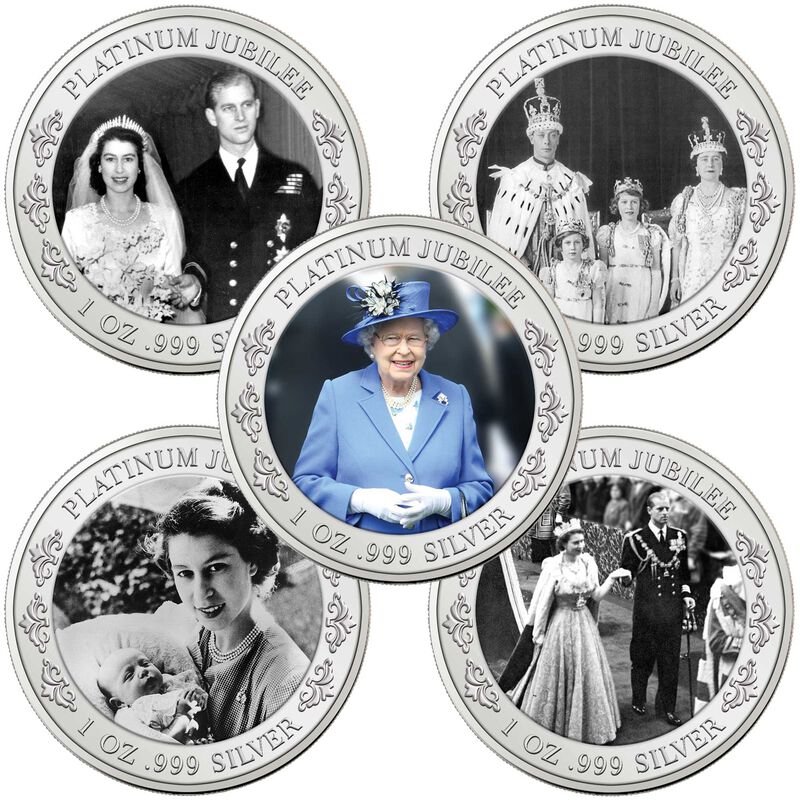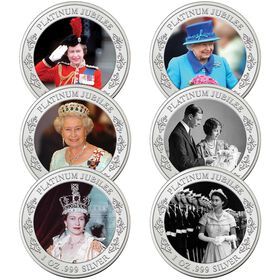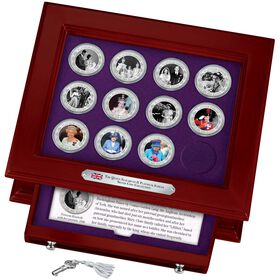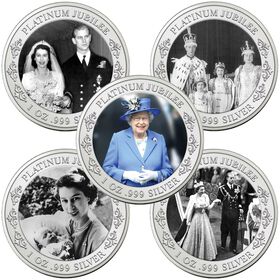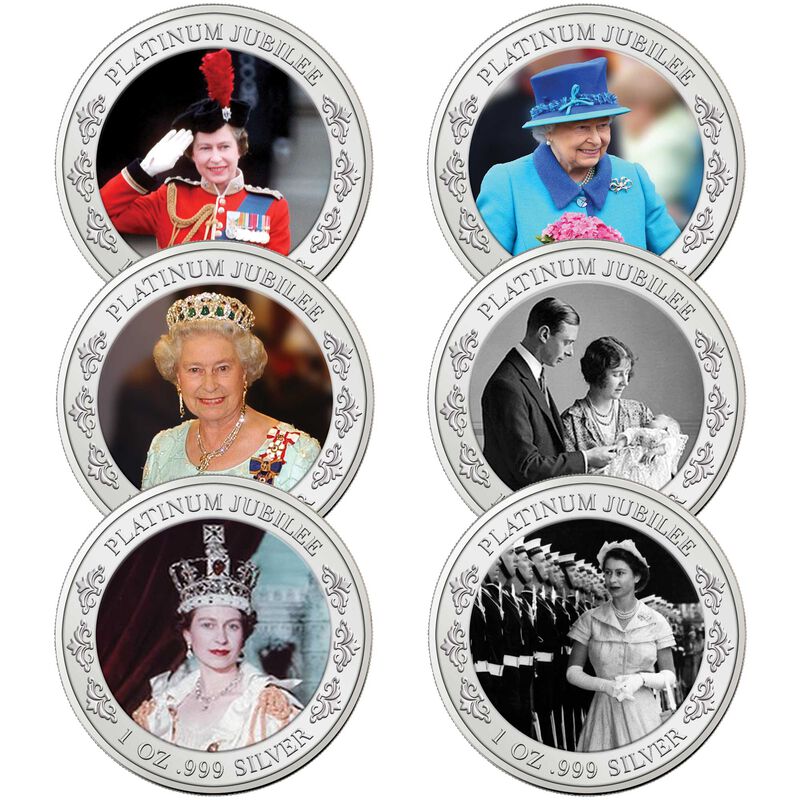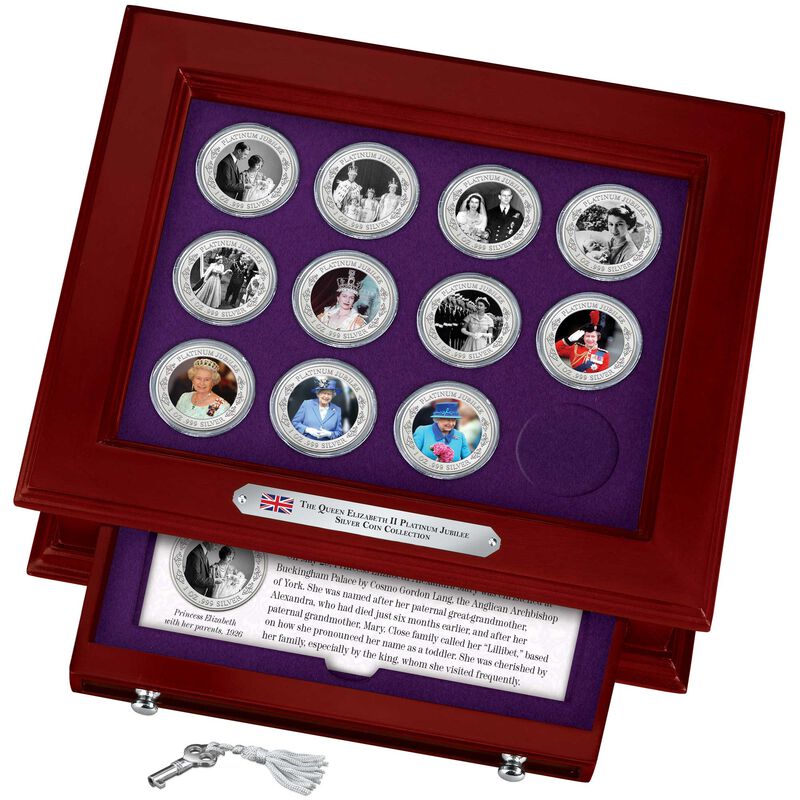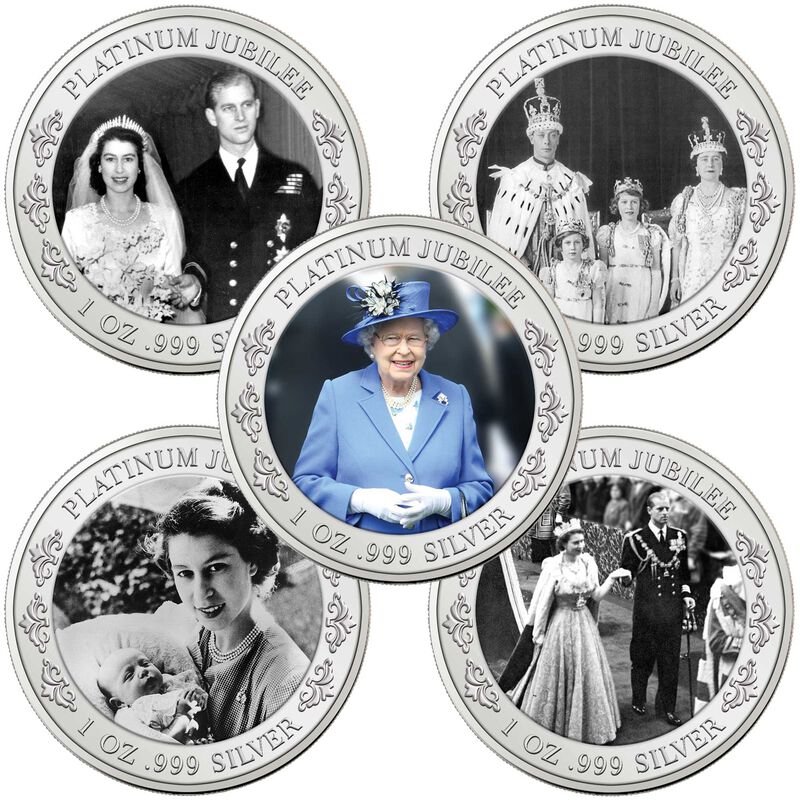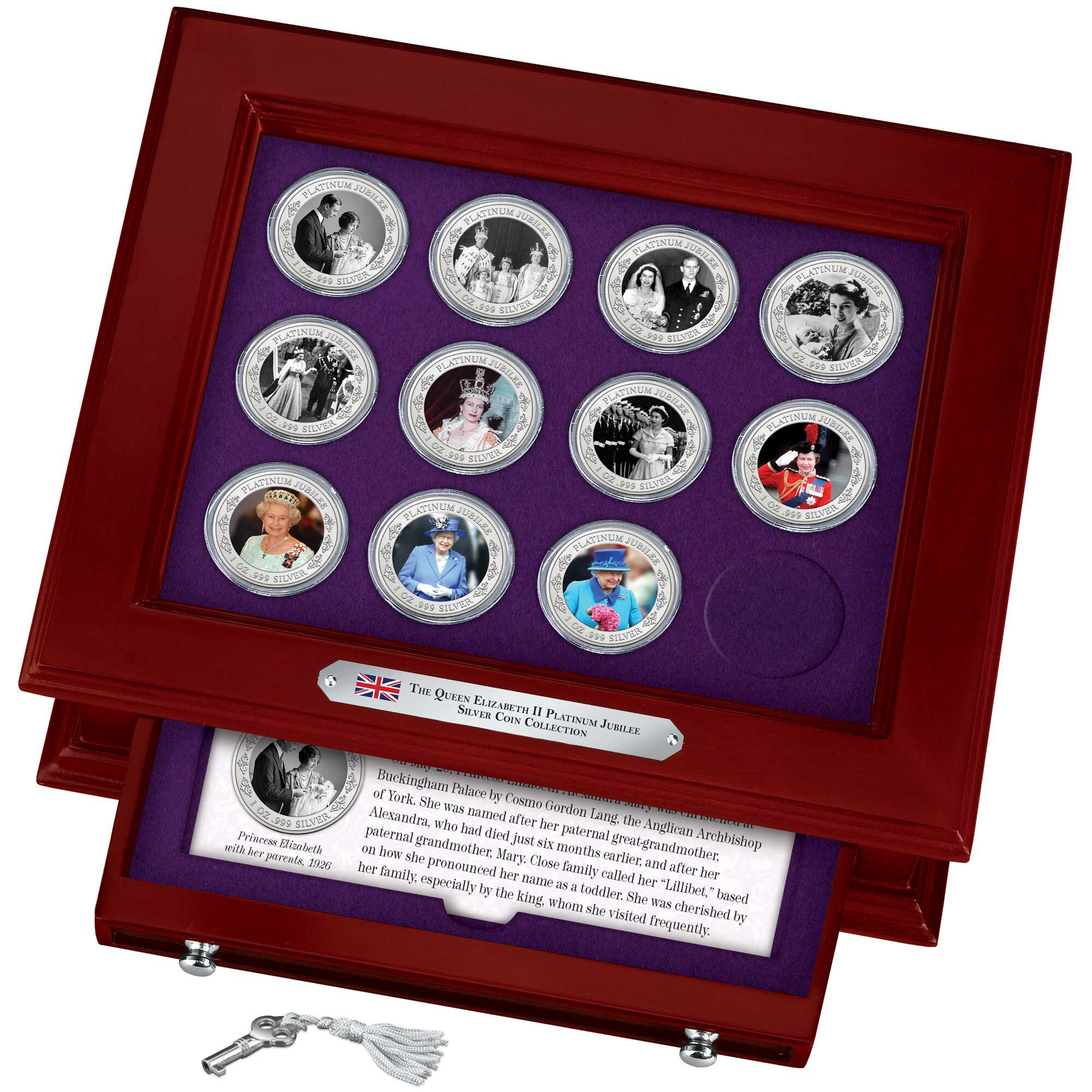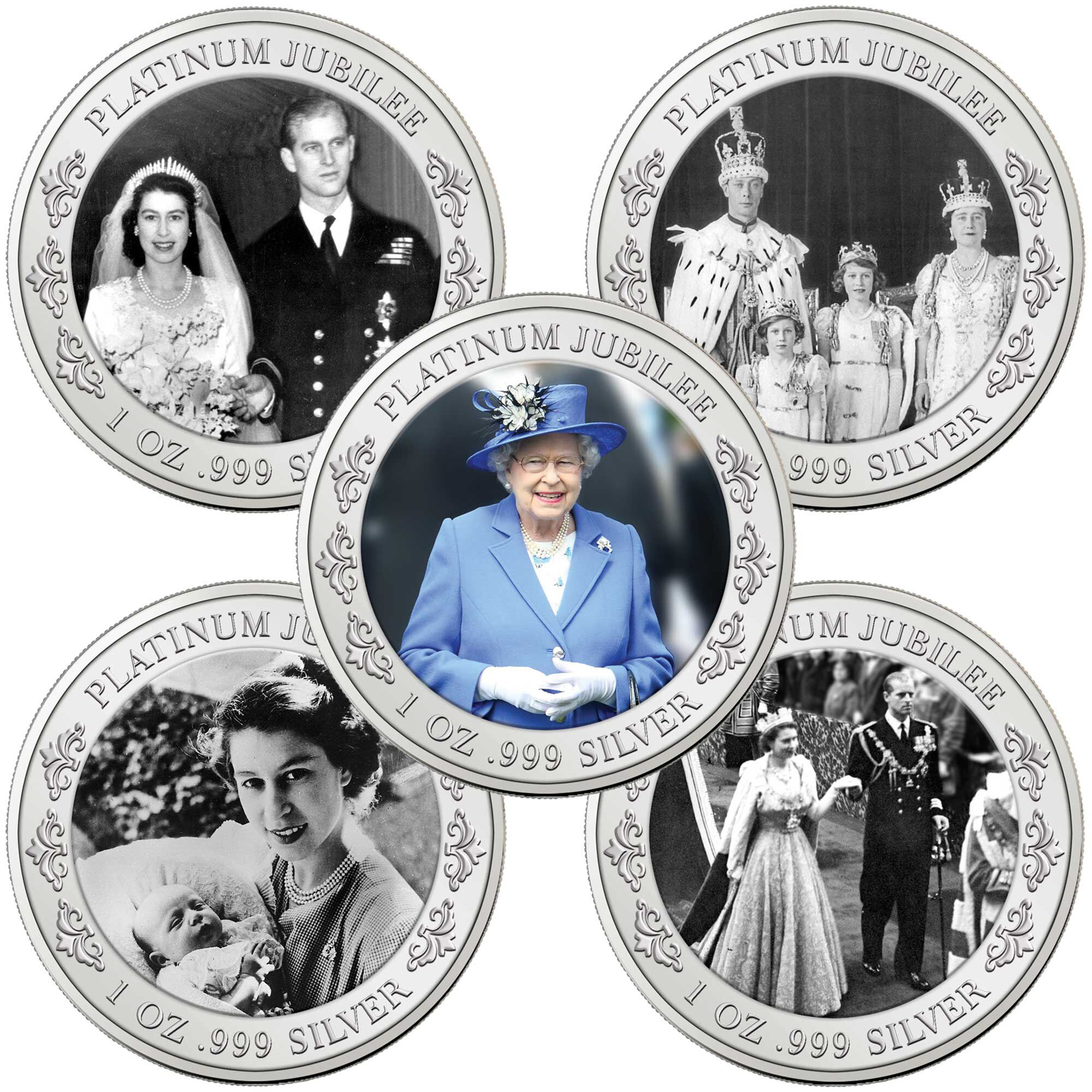 Official 99.9% silver coinage honoring the Queen's 70 years as British monarch…
A groundbreaking collection of 12 official Platinum Jubilee coins, legal-tender commemoratives authorized by Niue, part of the British Commonwealth.
The front of each coin bears the traditional portrait of Queen Elizabeth II, while the back is exquisitely colorized to honor the Queen at a key moment in her life.
Each coin is struck in one full troy ounce of pure silver, the same as an American Eagle Silver Dollar; the complete collection contains one full troy pound of pure silver — each coin is official legal tender and is fully backed by the issuing nation's government; the back contains the guarantees of its silver purity and content.
Each coin comes with a Collector Card that contains fascinating narrative about the event in Queen Elizabeth II's life that is highlighted on the coin.
FREE: A Display Chest, included at no extra charge, sent with the fourth shipment.
Show Less
Show More
$119
per coin
You will receive and pay for 1 coin every other month.
Distributed exclusively by PCS Stamps & Coins, with only 1,500 collections available worldwide, The Queen Elizabeth II Platinum Jubilee Silver Coin Collection forms a collectible of beauty, meaning and importance.
This collection allows you the convenience of building it item-by-item with a gradual payment and shipment plan: Coins will be shipped at the rate of one every other month (12 total shipments in this collection). You may pay for each coin in two monthly installments.
The crystal-clear holder protectively encapsulates each coin to encourage the safe examination of both sides without fear of damage from dust, dirt and fingerprints.
The deluxe wooden Display Chest (measuring 11" x 9½" deep x 11⅞") will be sent with the fourth shipment.
Your satisfaction is 100% guaranteed. You may return any shipment within 30 days for replacement, or for a full refund with no further obligation. You may cancel at any time by calling the toll-free number included with each shipment, or by accessing My Account online. Either party may cancel this agreement at any time. Price is subject to possible adjustment due to unusual market conditions.
Product Specifications:
Size: Display Chest measuring 11" Wide x 9-1/2" Deep x 11-7/8 Long"
We are proud to support the Queen's Nursing Institute, a registered charity dedicated to improving the care of people in their homes and communities. Her Majesty the Queen was a patron and we have donated $25,000 in her memory.
Item #:3235-1199