The King's Beasts Silver Bullion Collection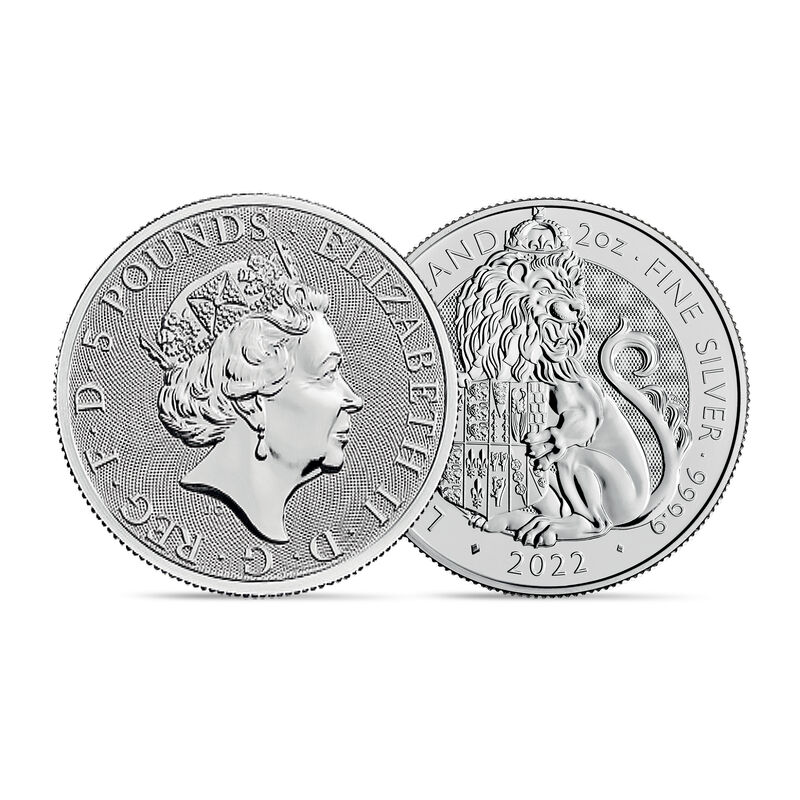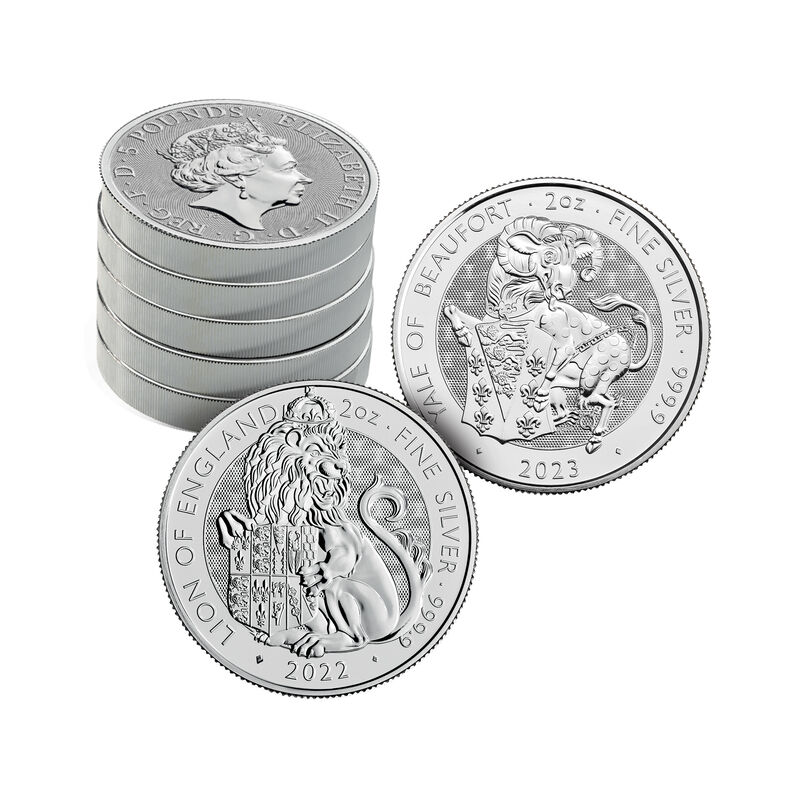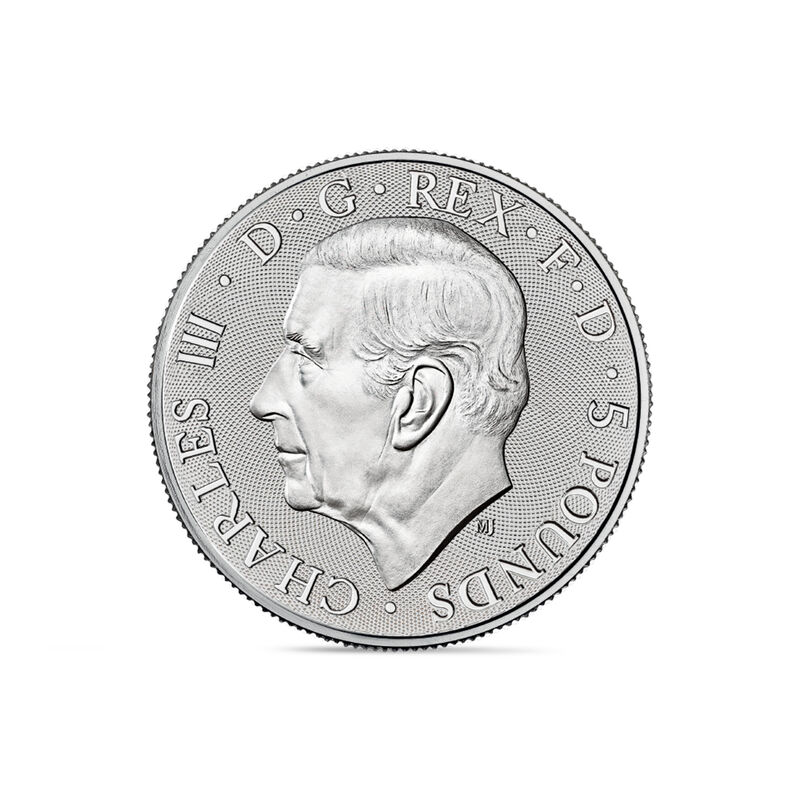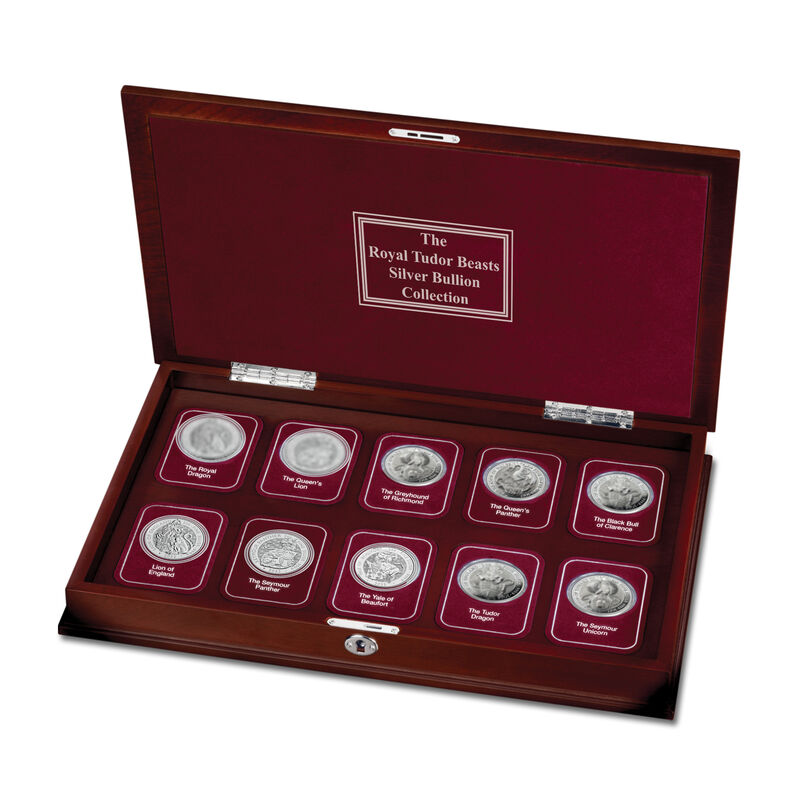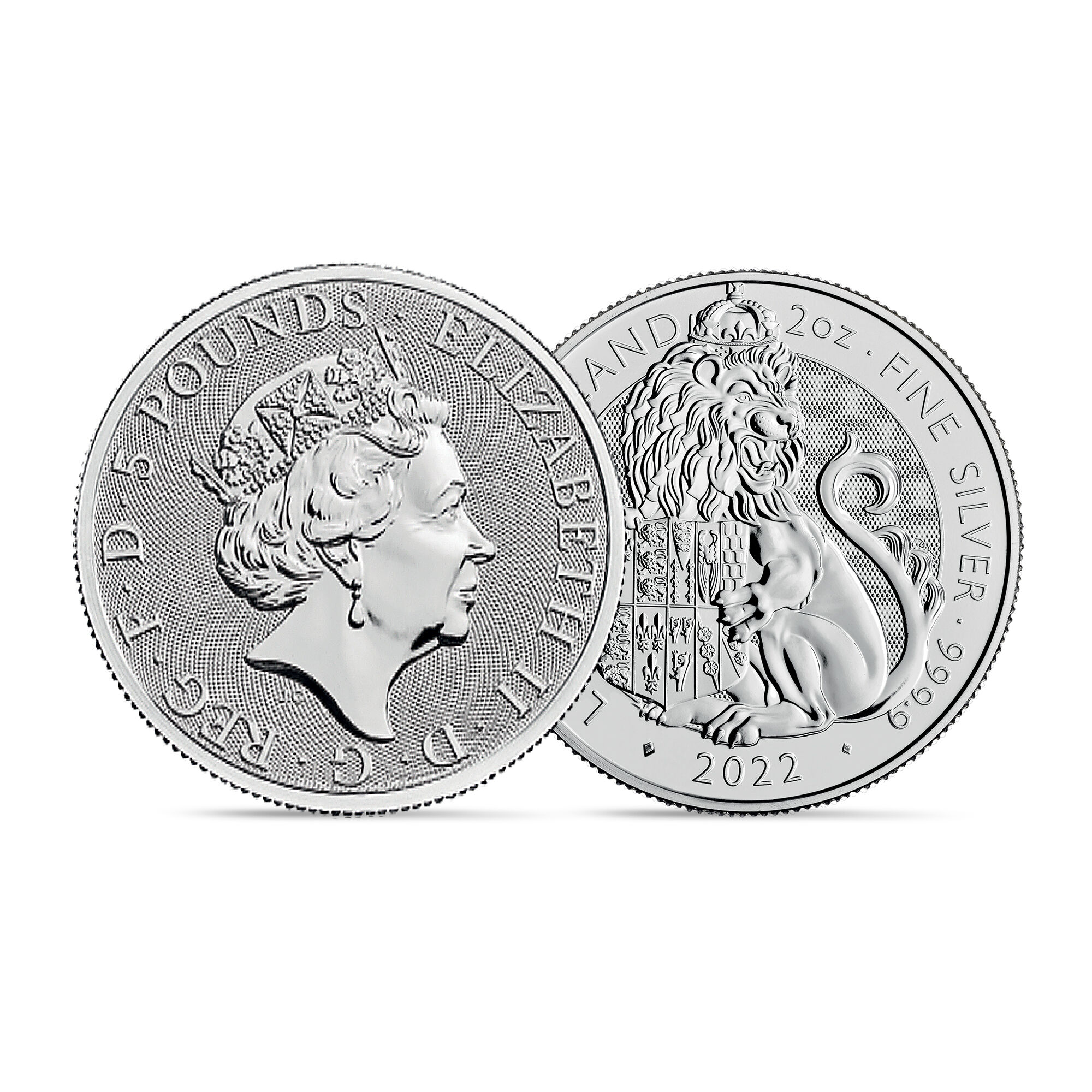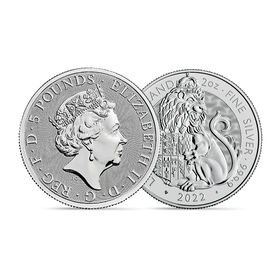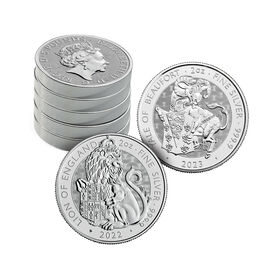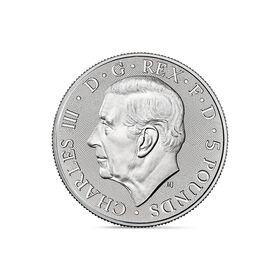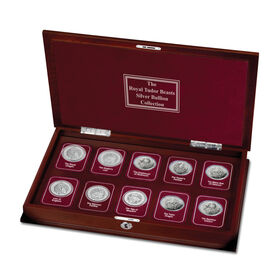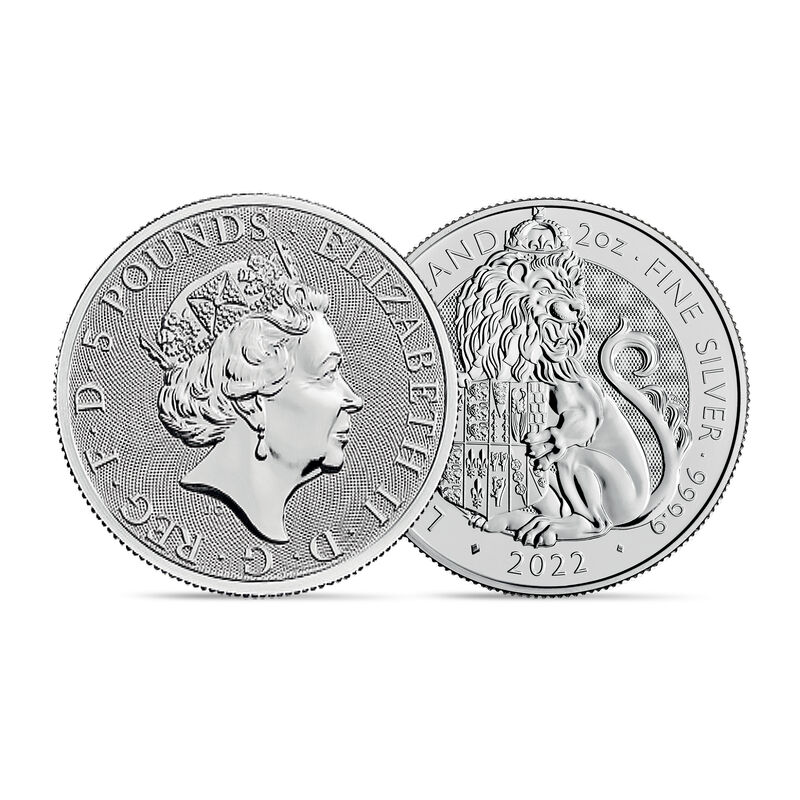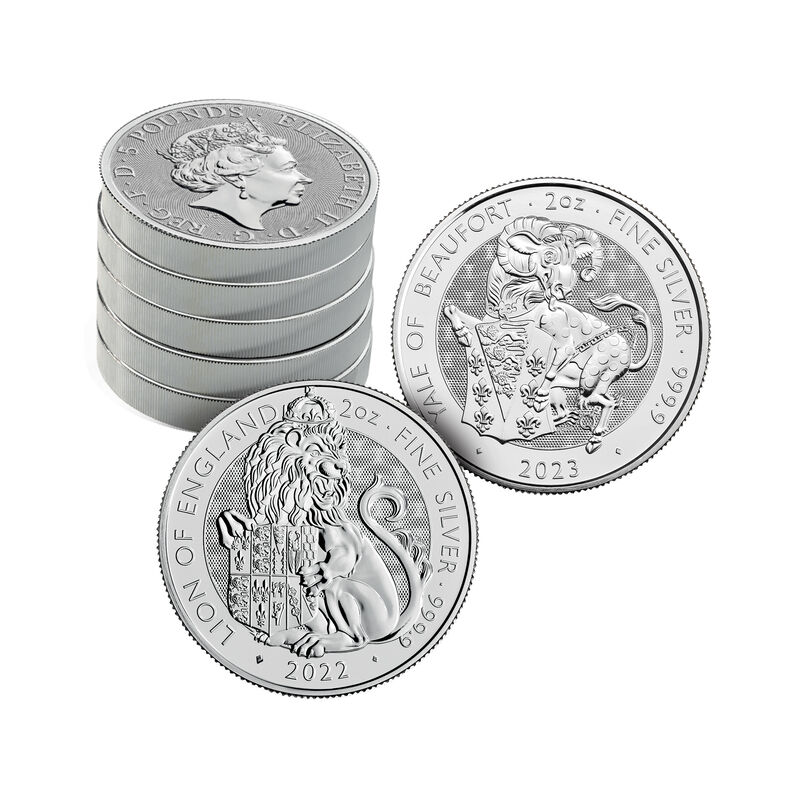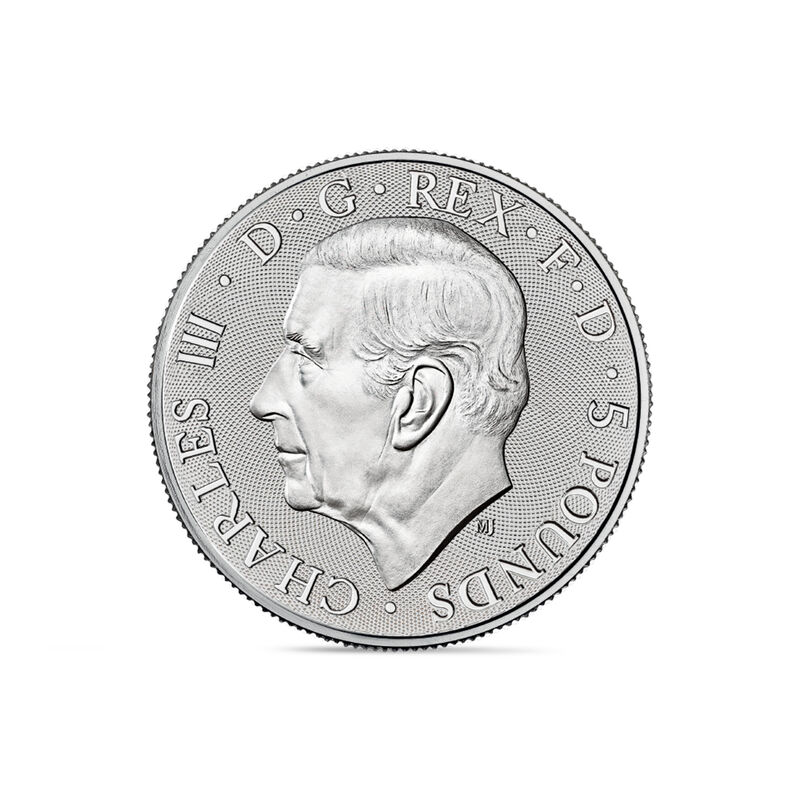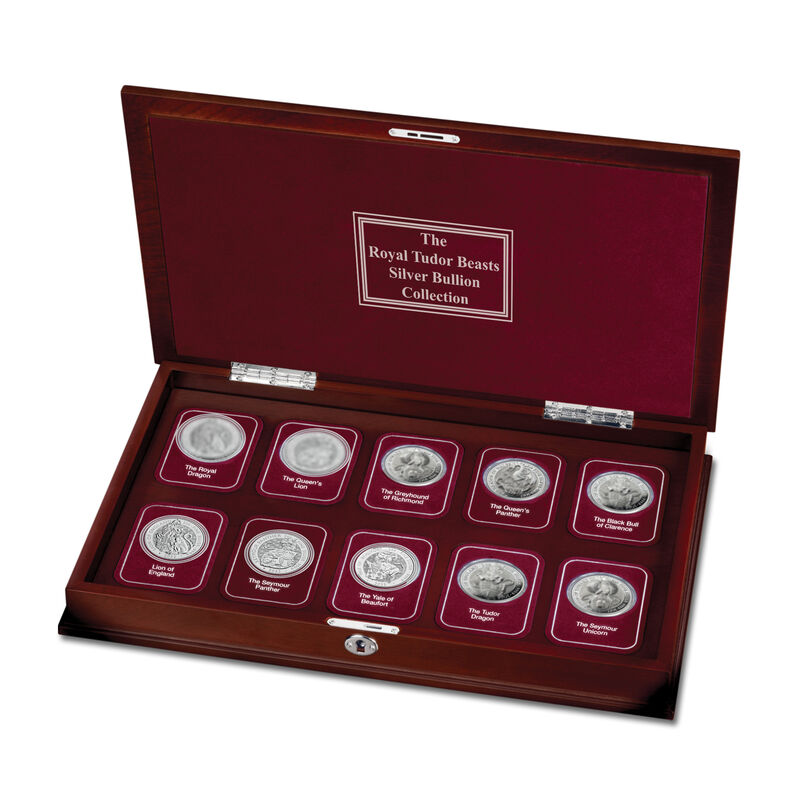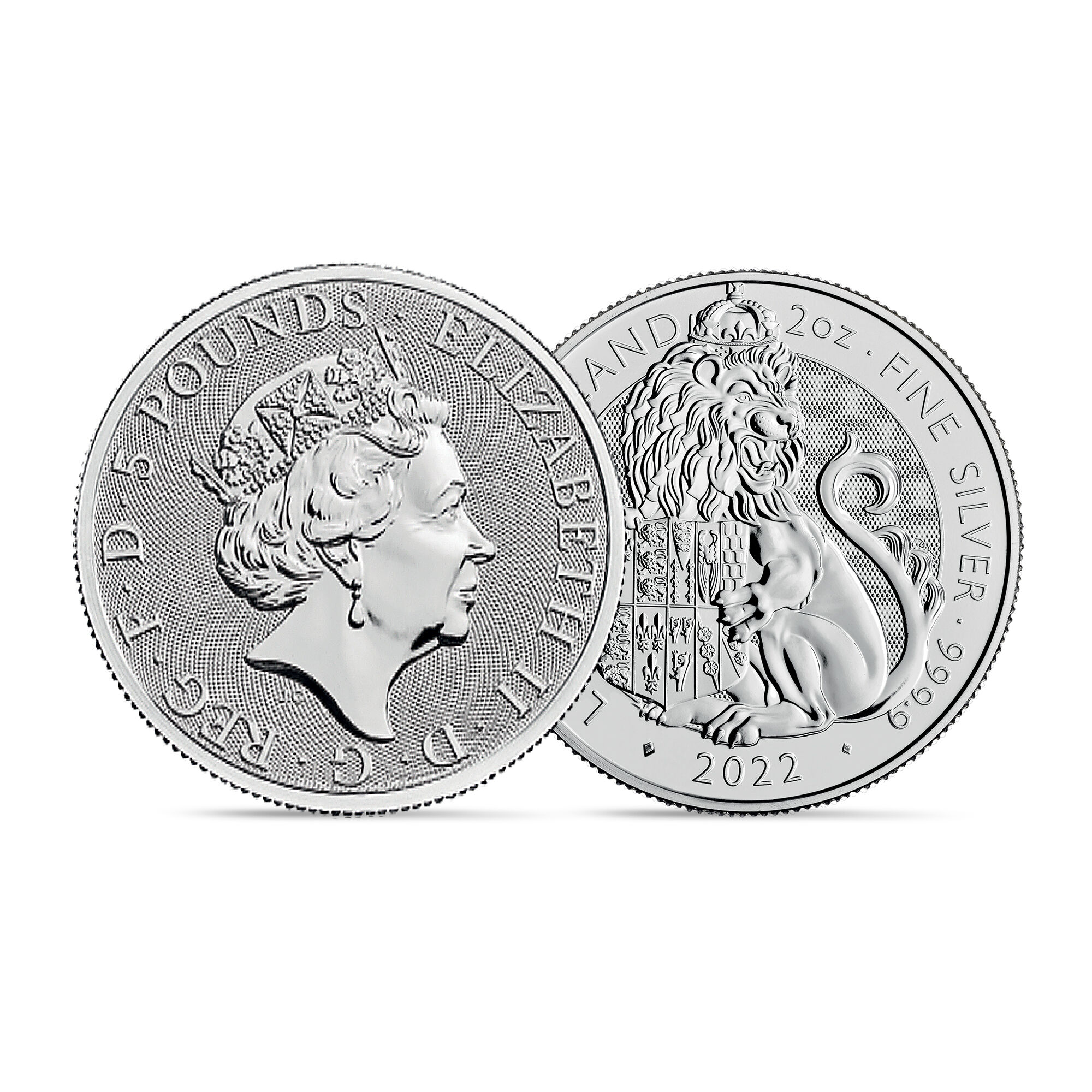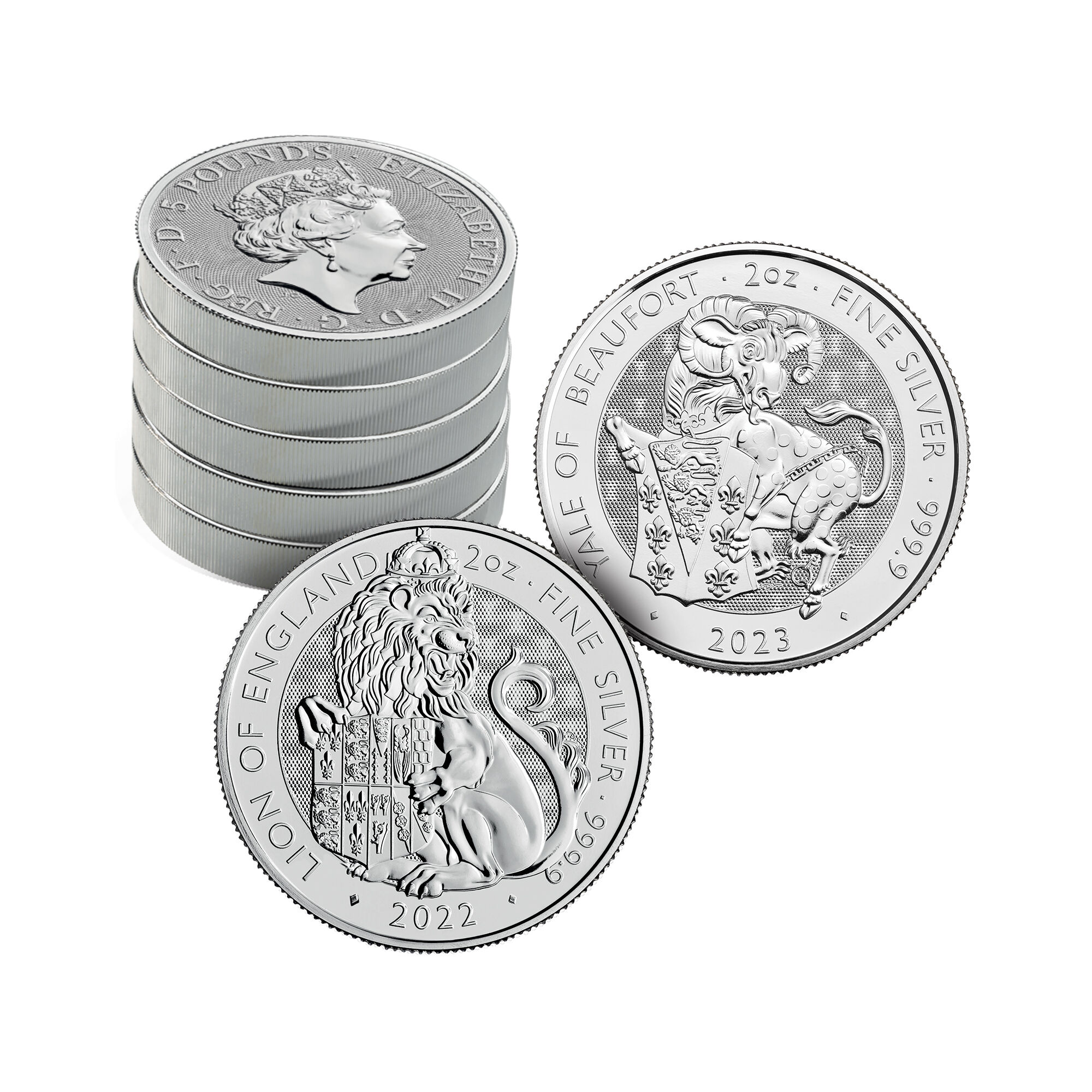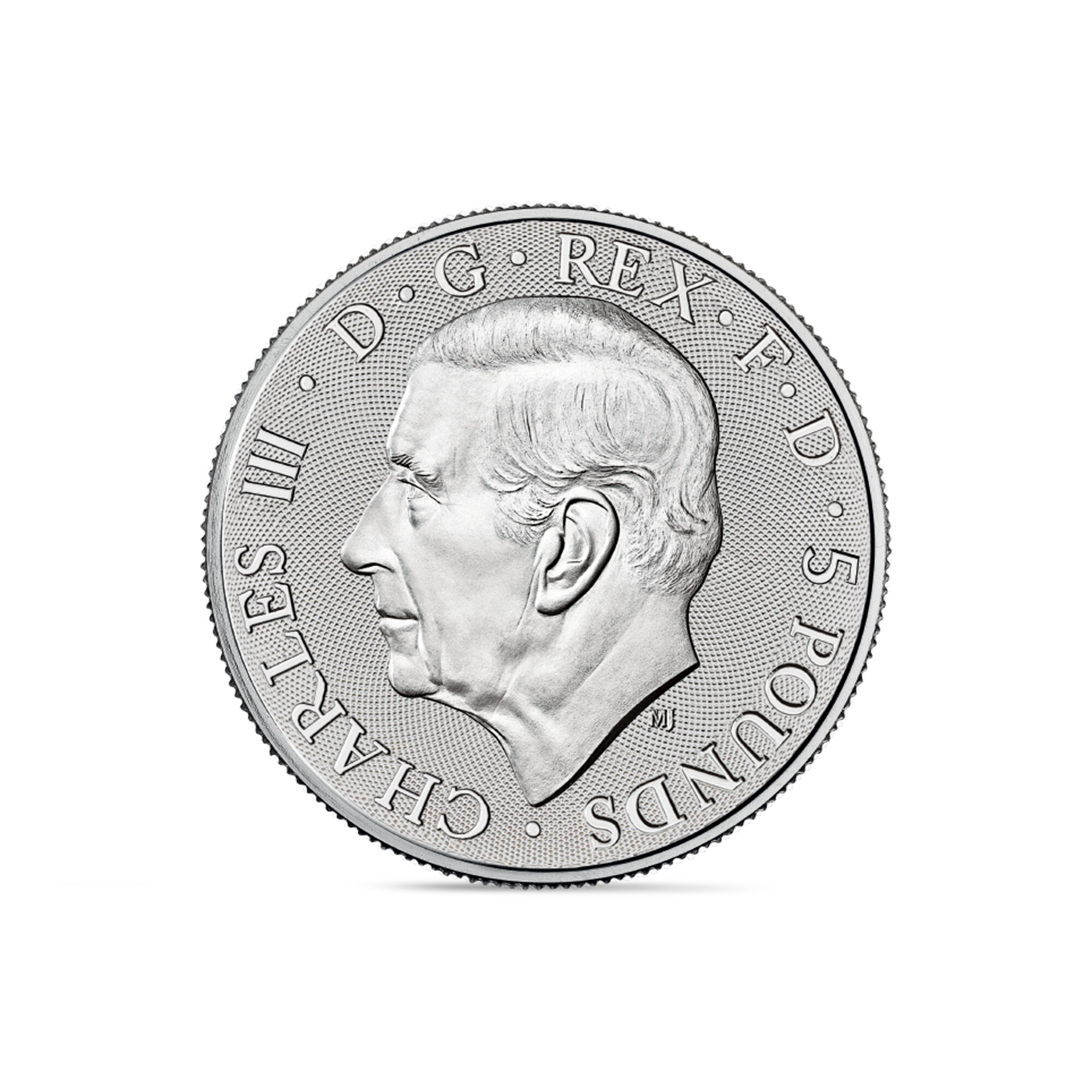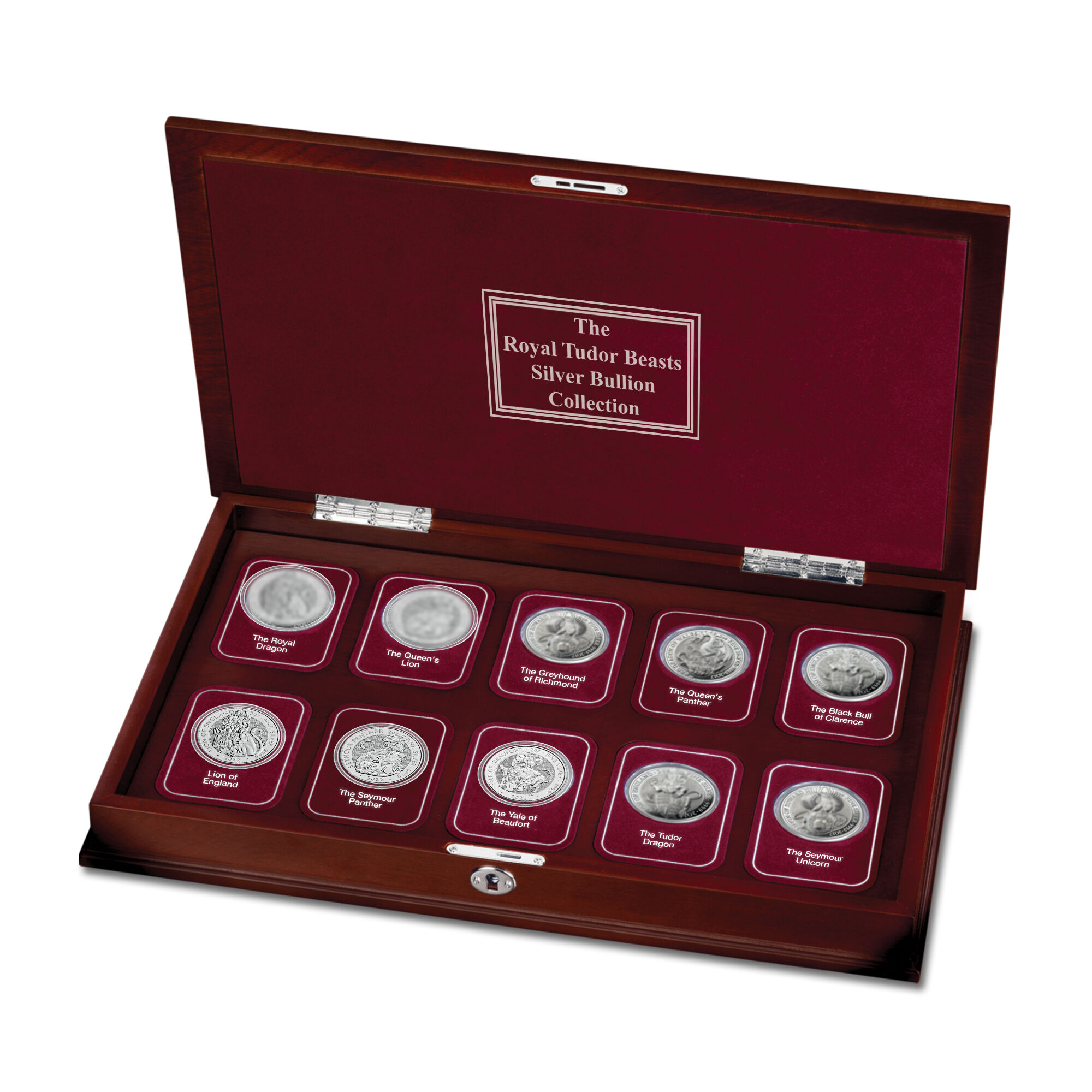 A treasury of limited-edition silver commemoratives.
Ten magnificent silver coins, each minted in two troy ounces of precious 99.99% silver! The complete collection will have an impressive weight of more than one and a half troy pounds of pure silver.
Featuring each of the ten heraldic beast statues that line the gateway bridge guarding the entrance to Hampton Court Palace in London.
Masterfully crafted by The Royal Mint of Britain, celebrating the historic royal lineage of King Henry VIII, the second of the new Tudor dynasty, and his queen Jane Seymour.
Starting in 2023, coins will feature the portrait of King Charles III on the obverse.
Each uncirculated condition King's Beast silver commemorative is protectively encapsulated so you can safely examine the exquisite designs on both sides without fear of damage.
Show Less
Show More
$249.95
per commemorative
Limited mintage.
Each King's Beast silver commemorative is a coveted treasure. Reserving now ensures that you will receive one coin every other month until you're caught up to The Royal Mint's release schedule of one new coin approximately every six months. Future issues are subject to The Royal Mint's continued production of these commemoratives and, accordingly, cannot be guaranteed.

A stunning new coin will arrive shortly after its official release from The Royal Mint, approximately every 6 months, and the FREE display chest will be sent at about the same time as your second shipment. Your satisfaction is completely guaranteed, and you may cancel your subscription at any time. So don't miss this chance to own this unique heirloom collection. The price is subject only to possible adjustment if needed for unusual market conditions.
Product Specifications:
Coins Included: King's Beasts Silver Commemorative Coins
Display Material: Wooden Case
Display Size: 15-1/2" long x 10-1/4" wide x 2-1/4" high. (closed).

Item #:10857-0011