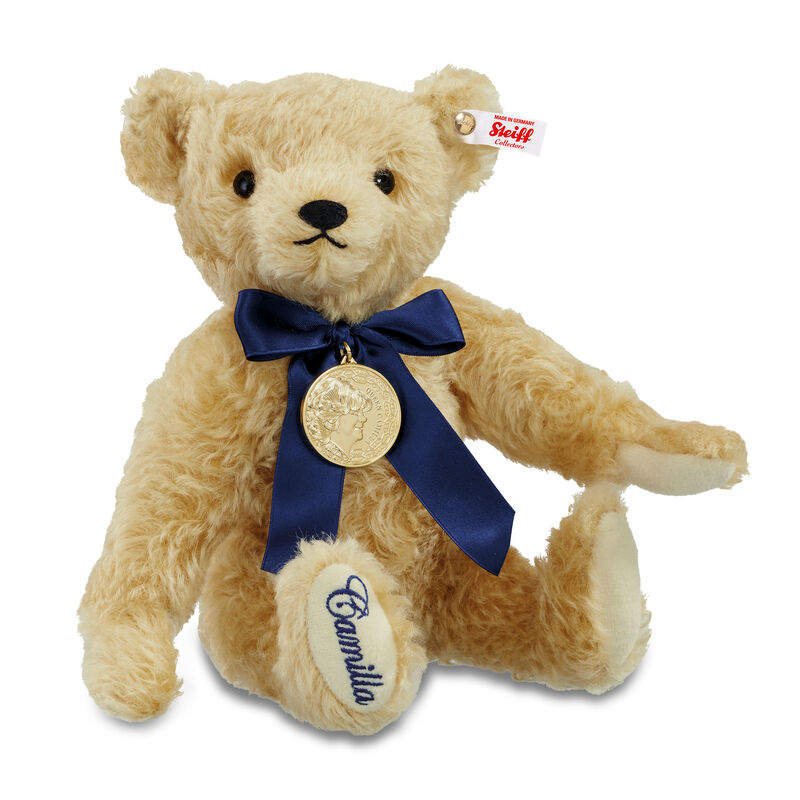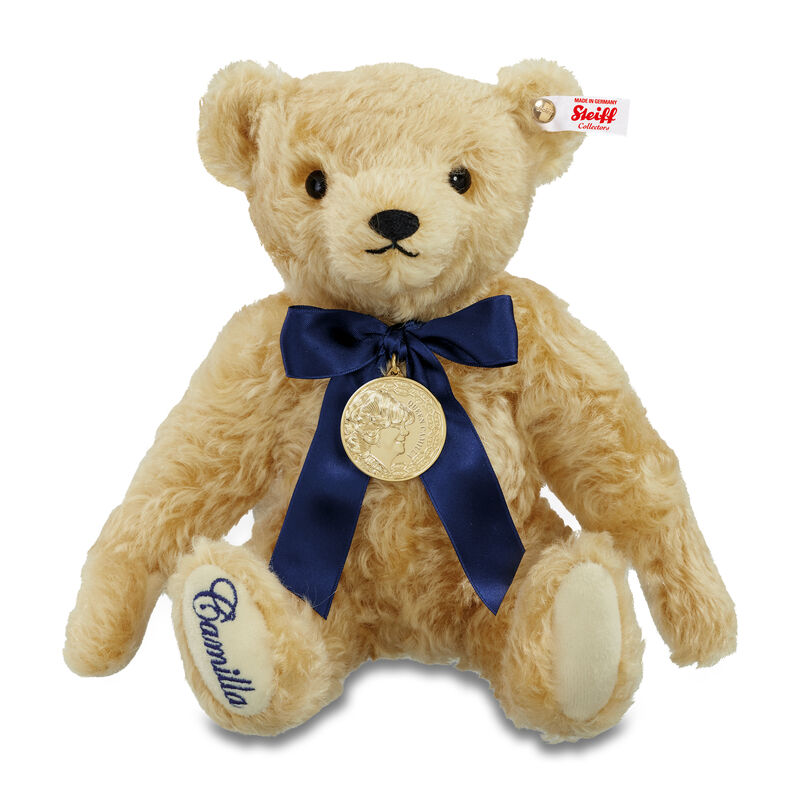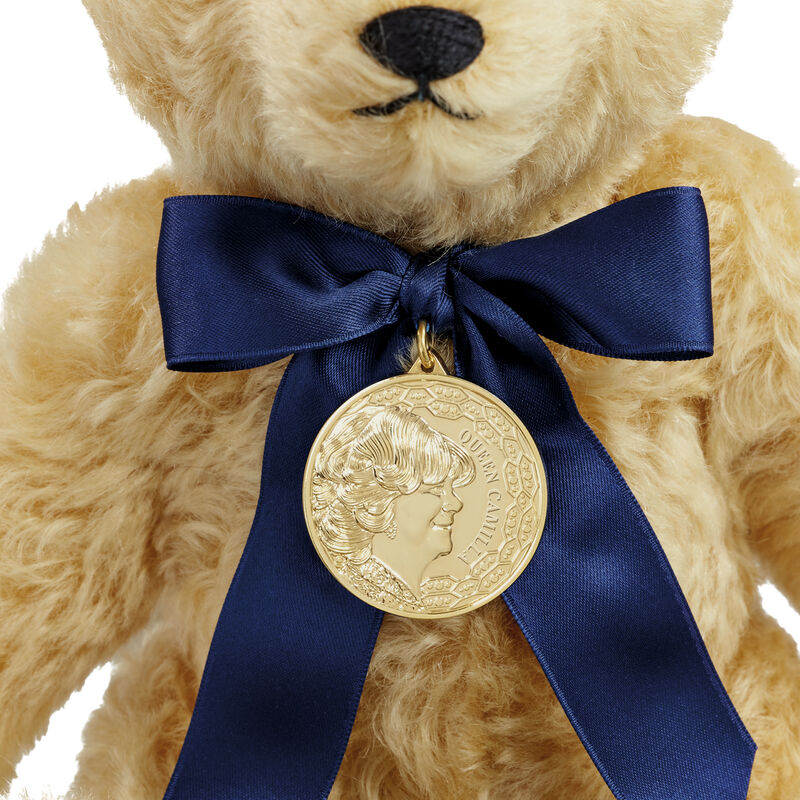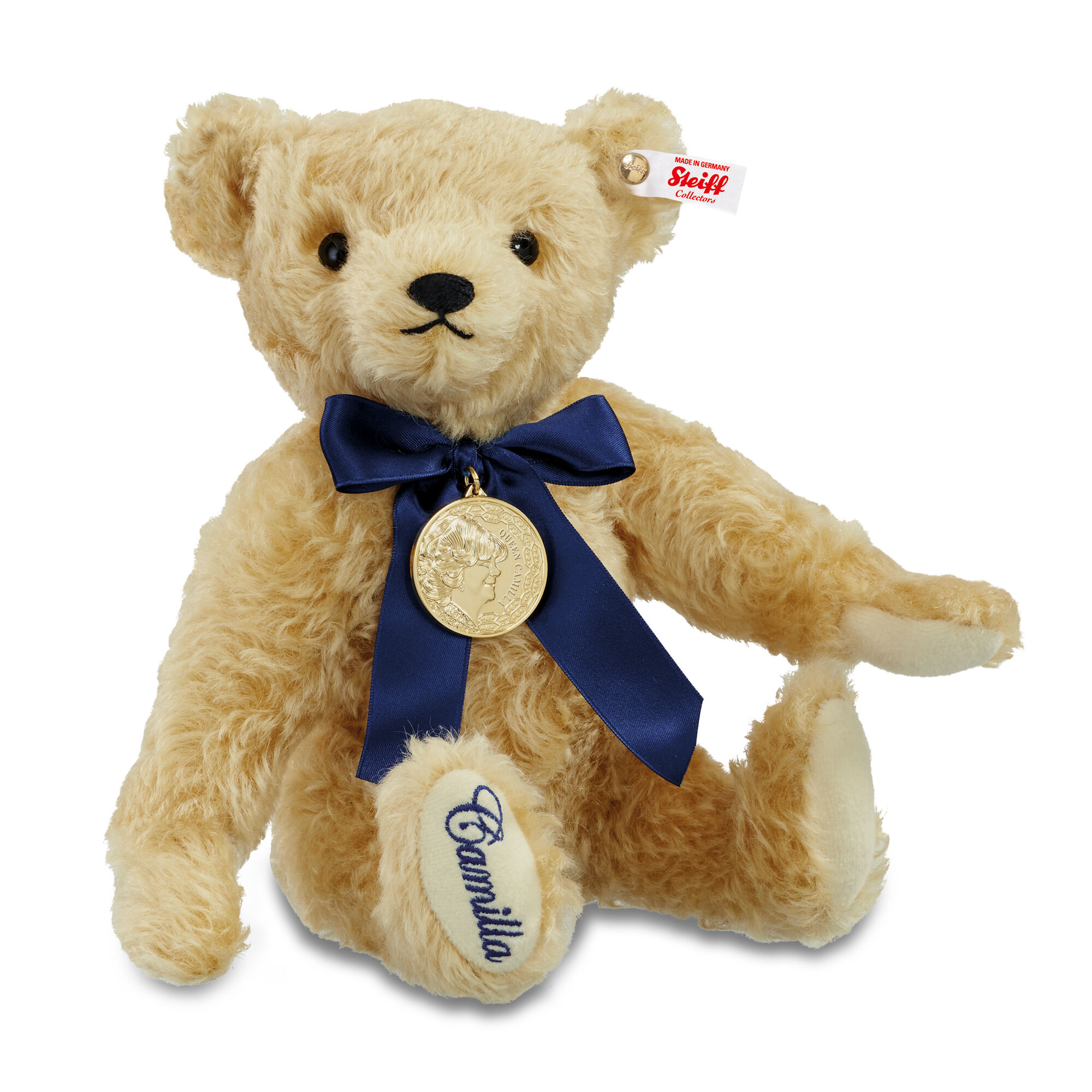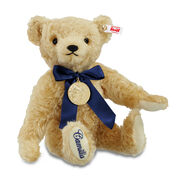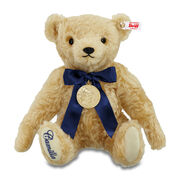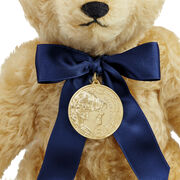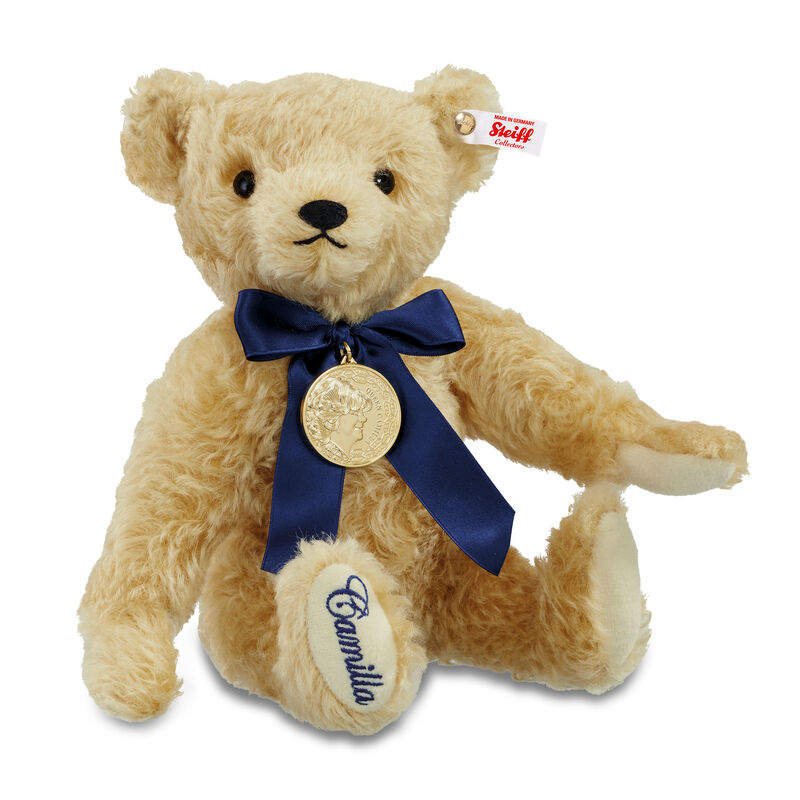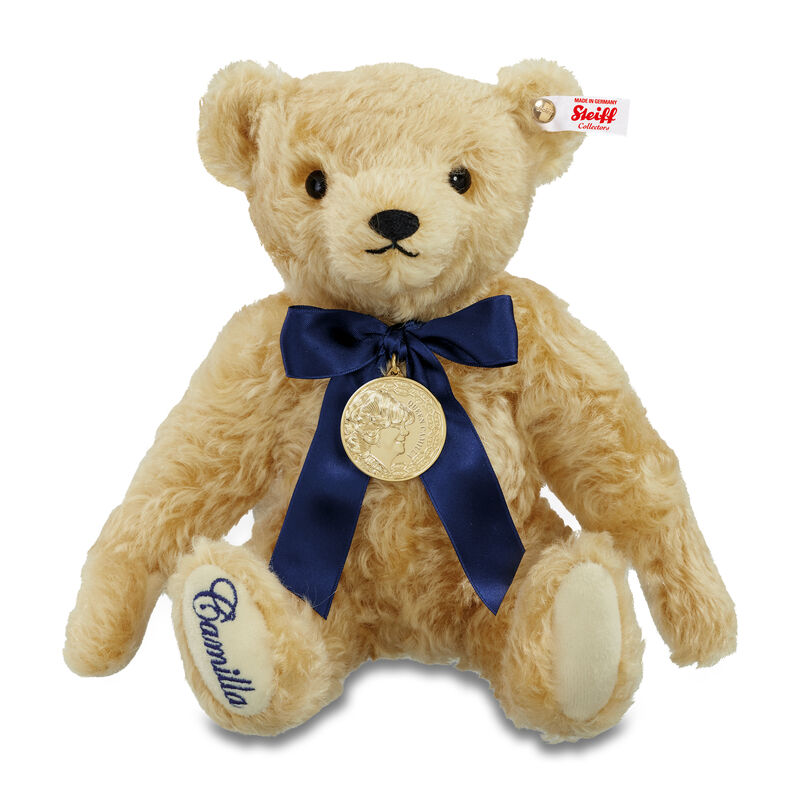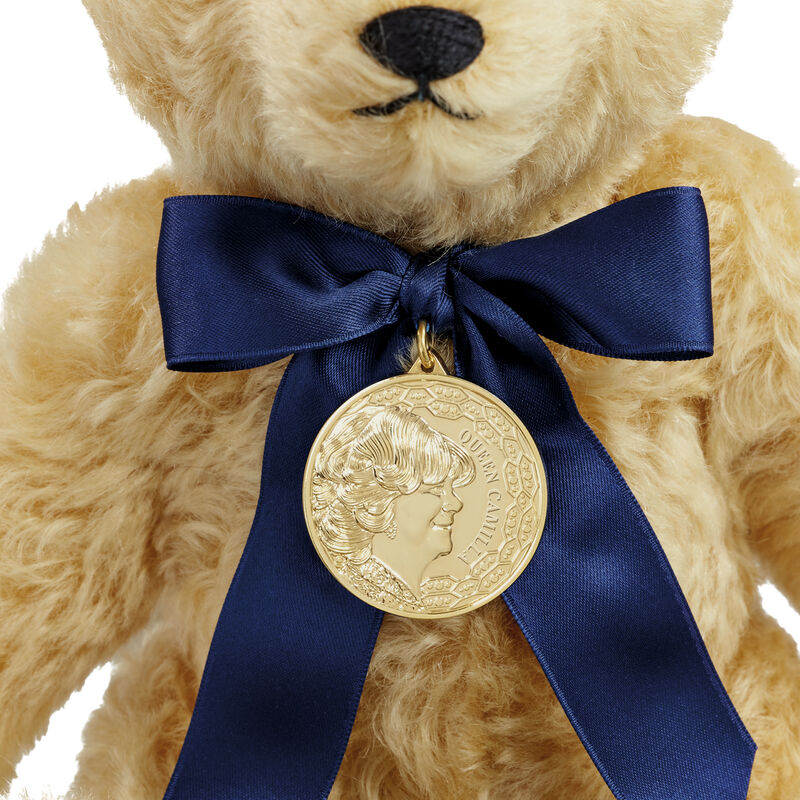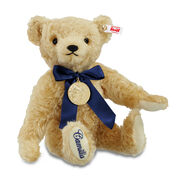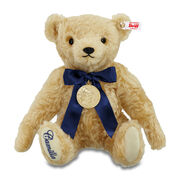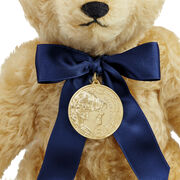 Camilla by Steiff
A bear fit for a Queen…
Camilla by Steiff has been handcrafted from the finest honey-blonde mohair — one of the most beautiful and sustainable natural fibers in the world — with contrasting paw pads of rich cream-colored velvet, sparkling black boot-button eyes and delicate hand-stitched features.
On her right paw pad, in royal blue thread — that perfectly complements her blue satin bow — is her name "Camilla."
Like all the best collector bears, she is also fully jointed, which means you can easily change her pose...from a regal wave to a warm embrace.
Around the bear's neck is a specially designed medallion plated in precious 22kt gold.
Available only by advance reservation and exclusively from the Danbury Mint, this bear is being produced in strictly limited quantities.
Show Less
Show More
Now available for pre-order
An exclusive, handcrafted mohair bear honoring Queen Camilla.
On Saturday May 6, Camilla — the former Duchess of Cornwall — was crowned Queen alongside her husband King Charles III in a historic coronation ceremony at Westminster Abbey. To celebrate her new role as matriarch of the royal family, Steiff — inventors of the teddy bear — has created a very special bear in her honor.
Product Specifications:
Material: Mohair, Ribbon, 22kt Gold-plating
Size: 11" Standing

Item #:11692-0018