Her Majesty Queen Elizabeth II Silver Commemorative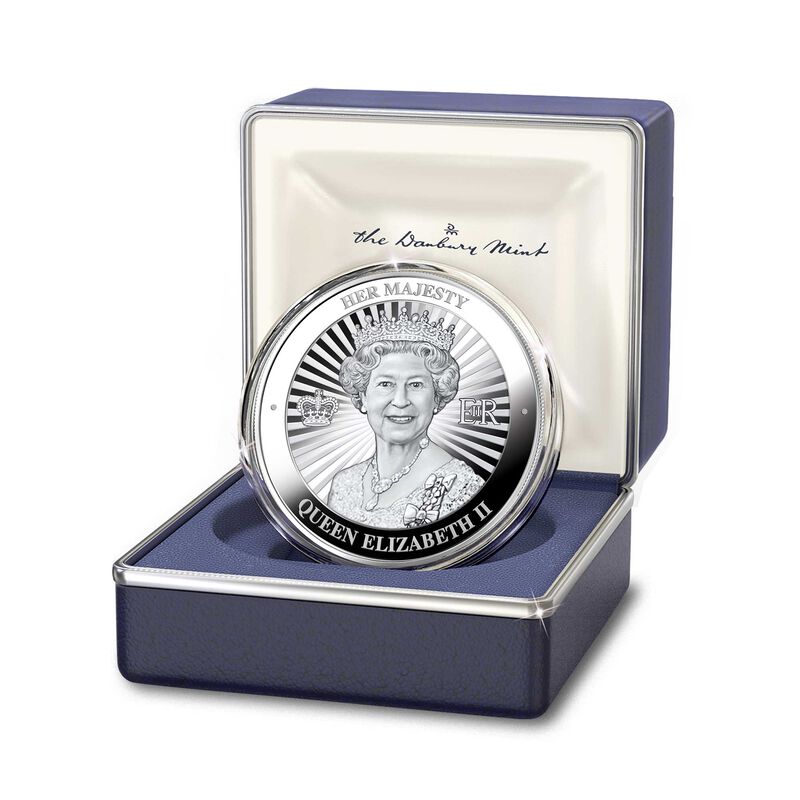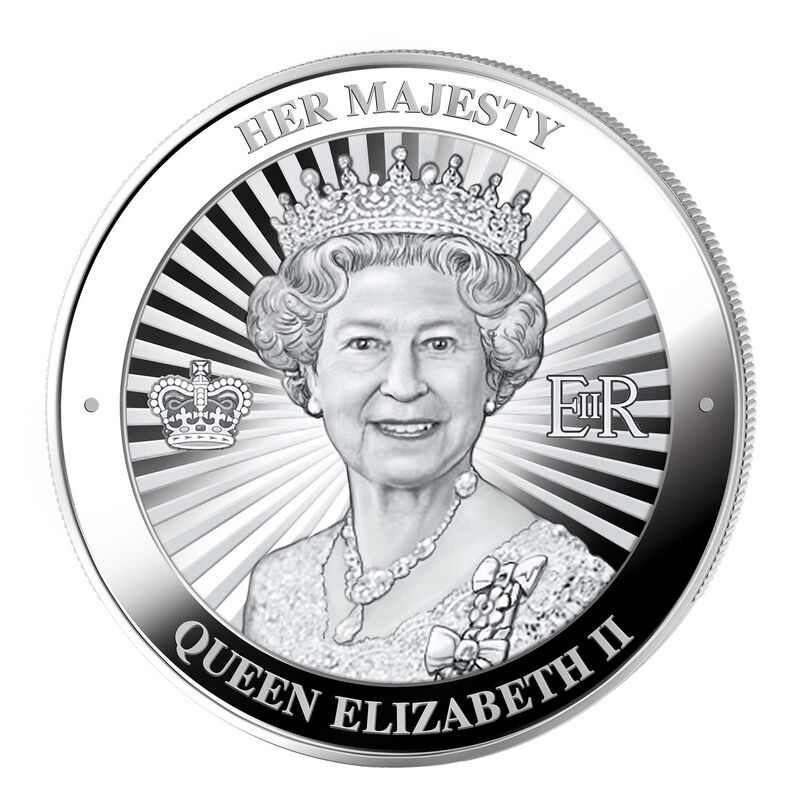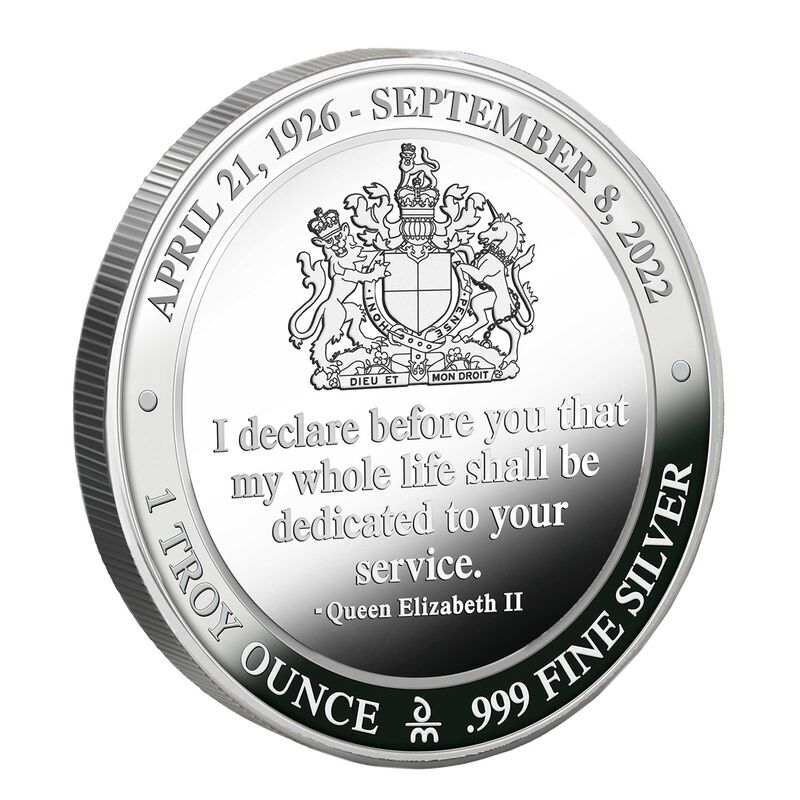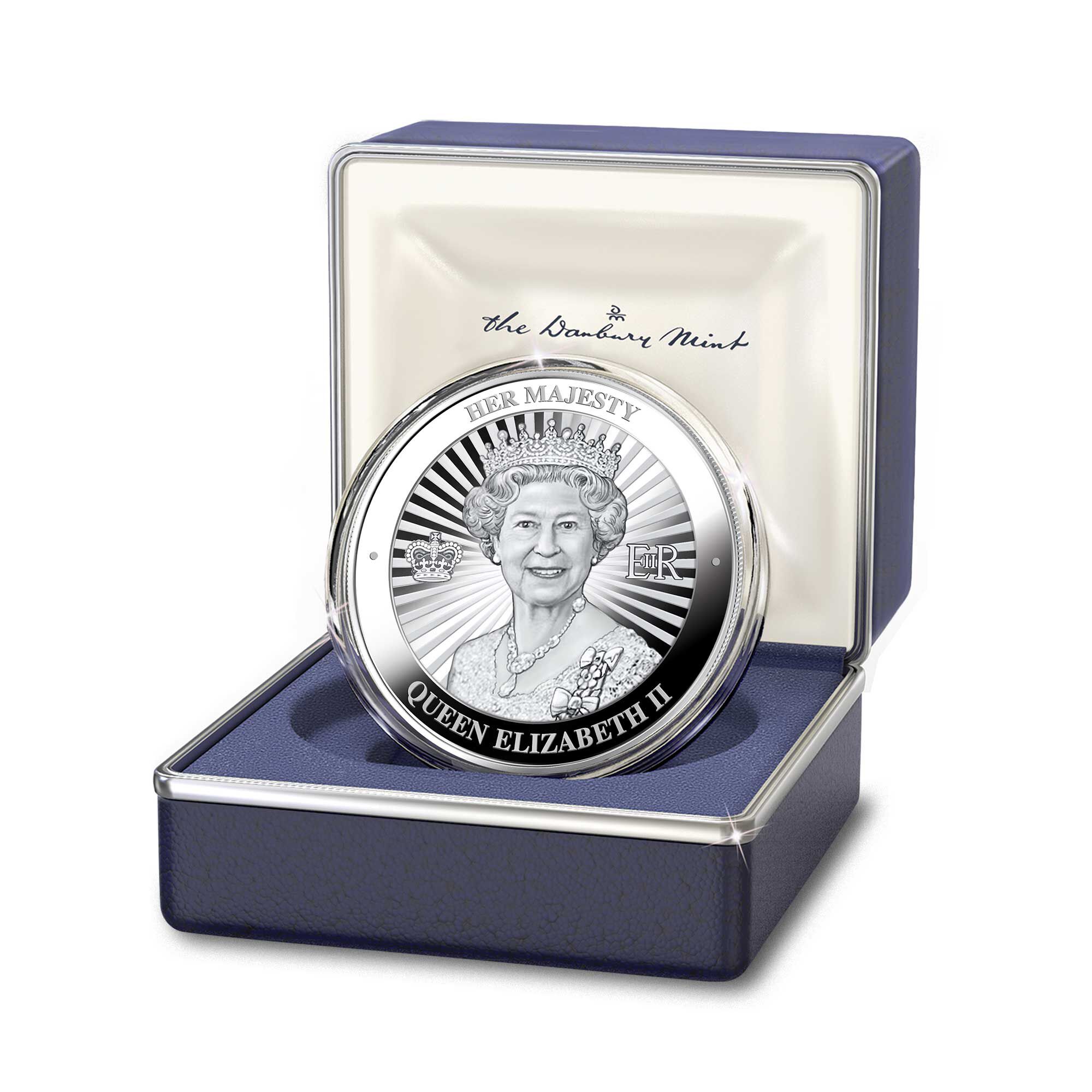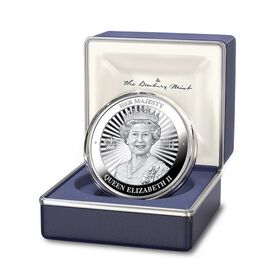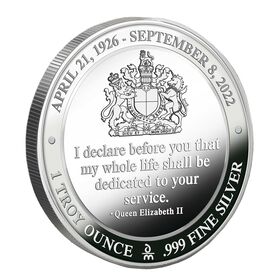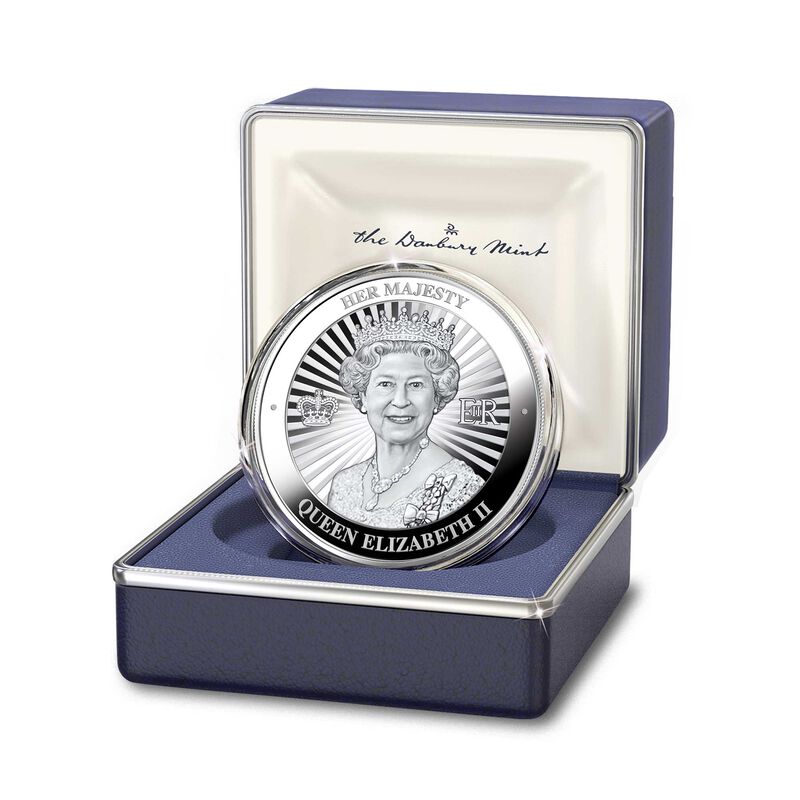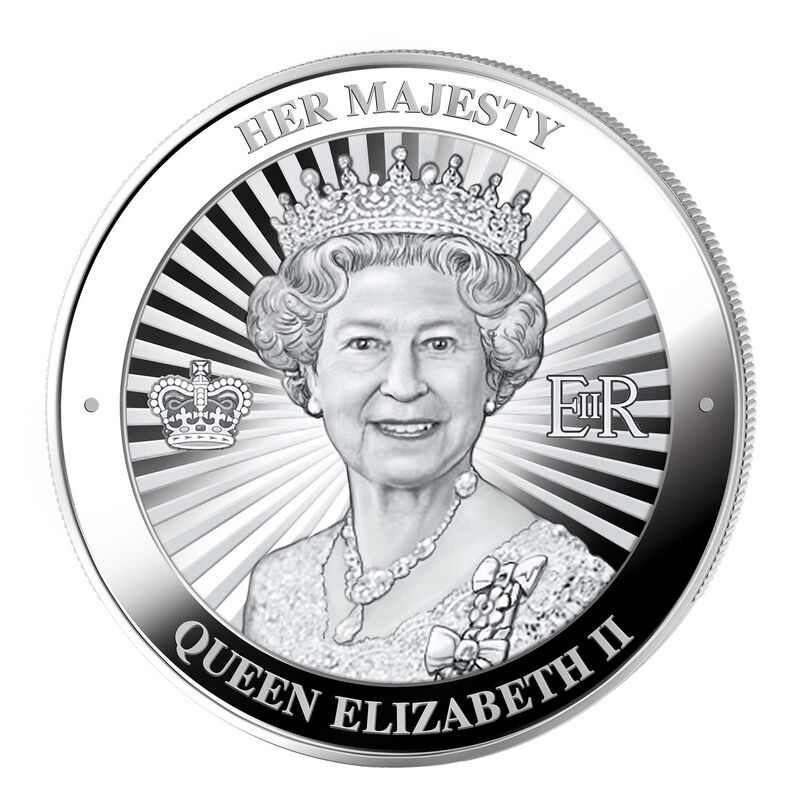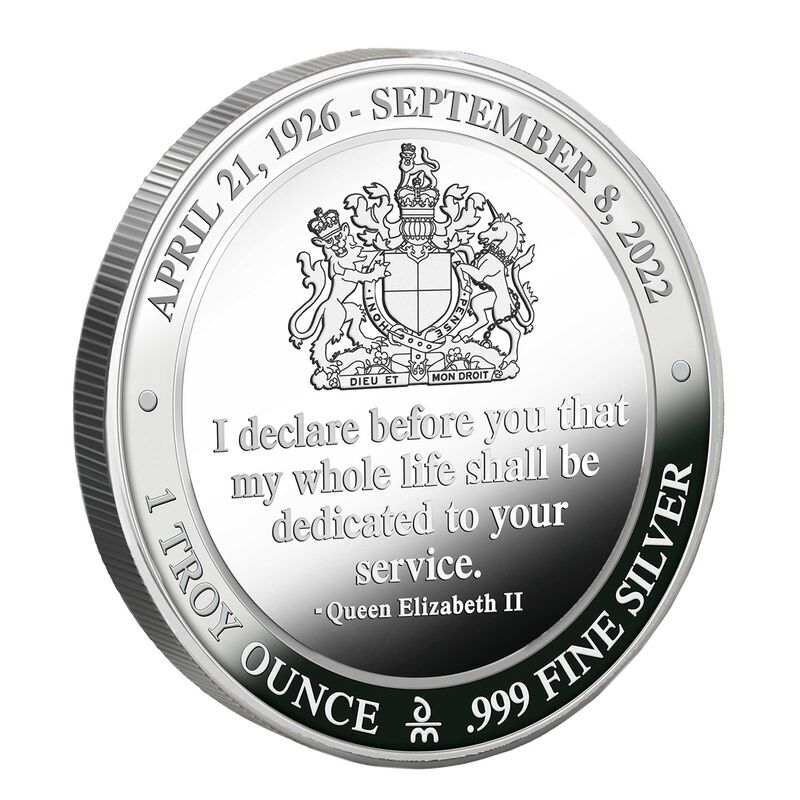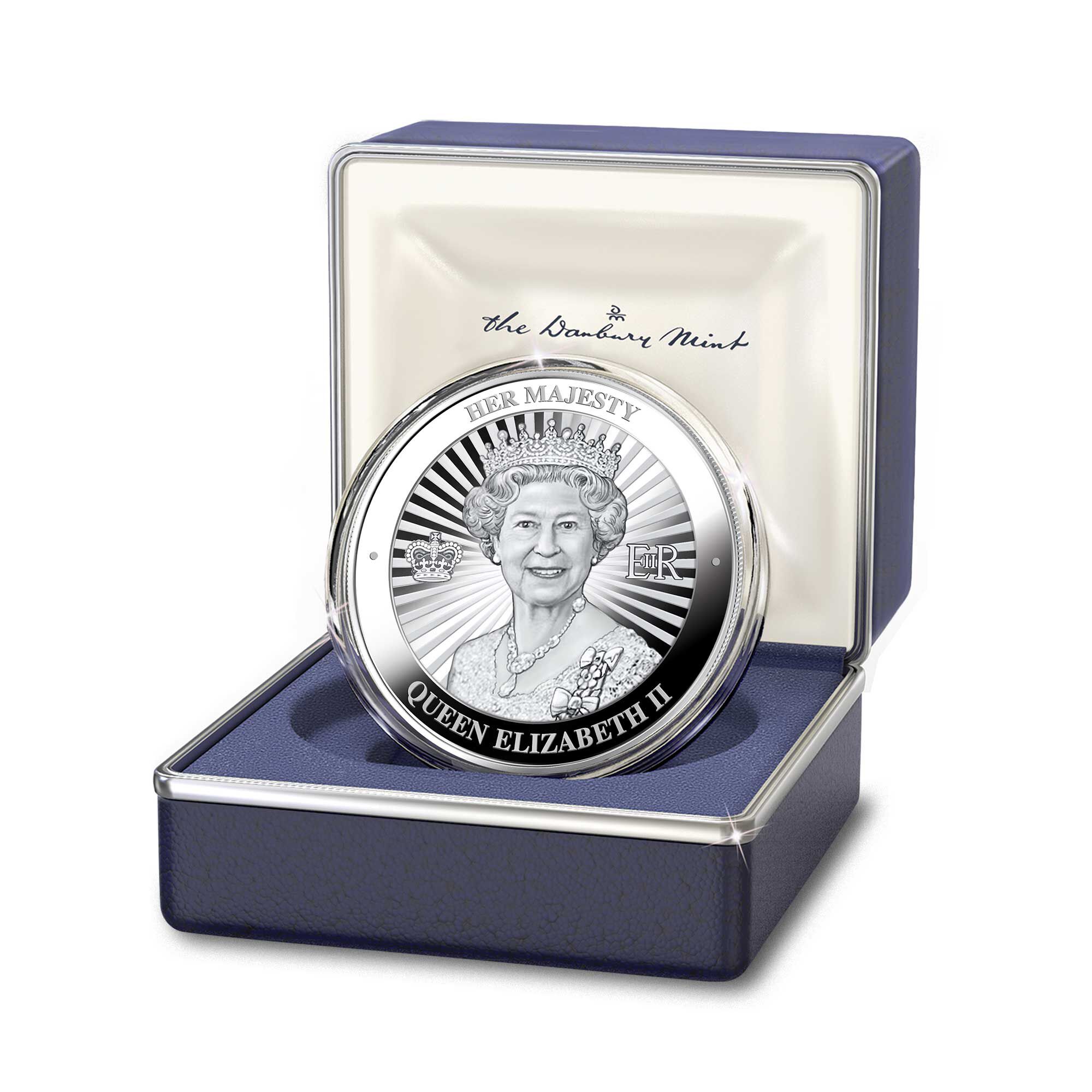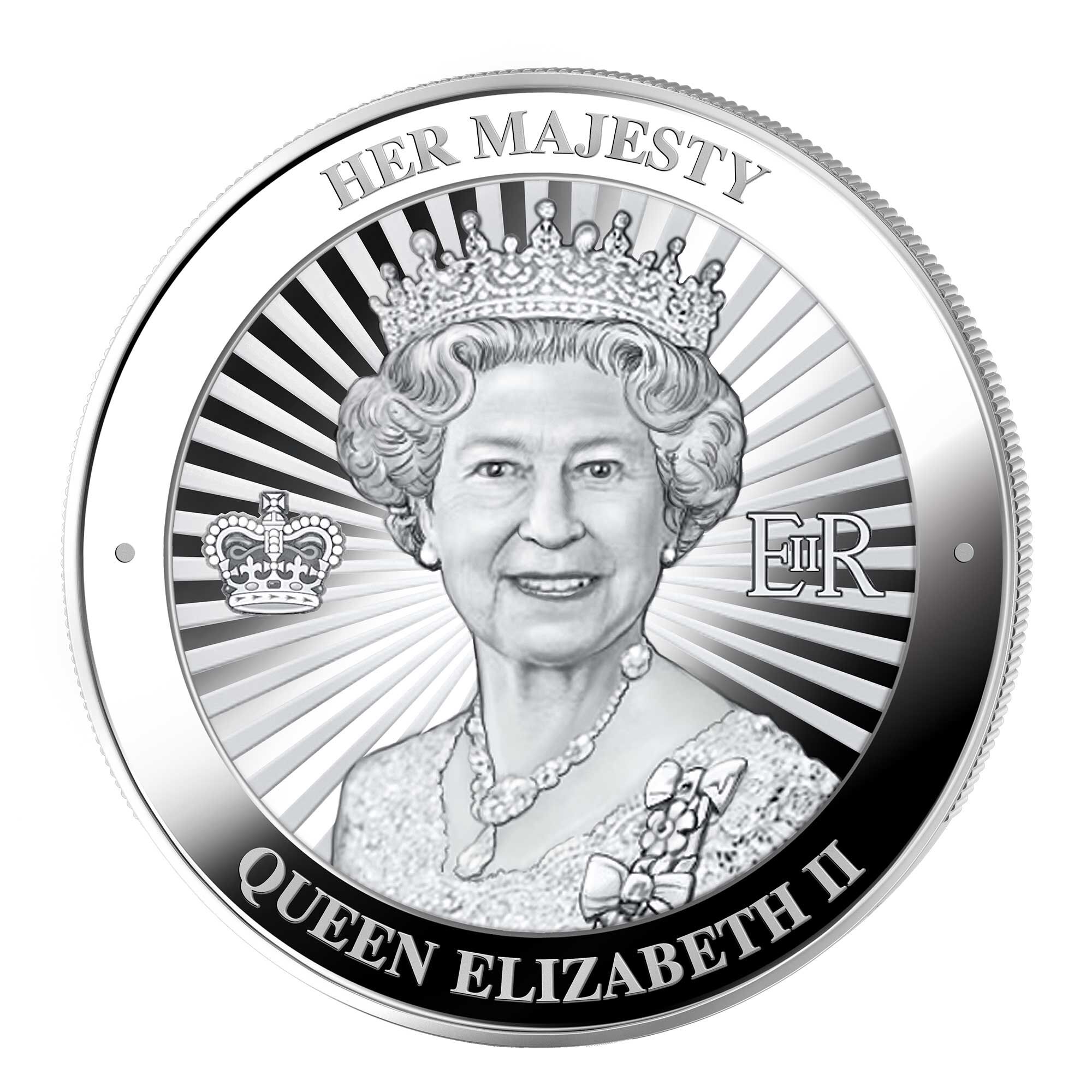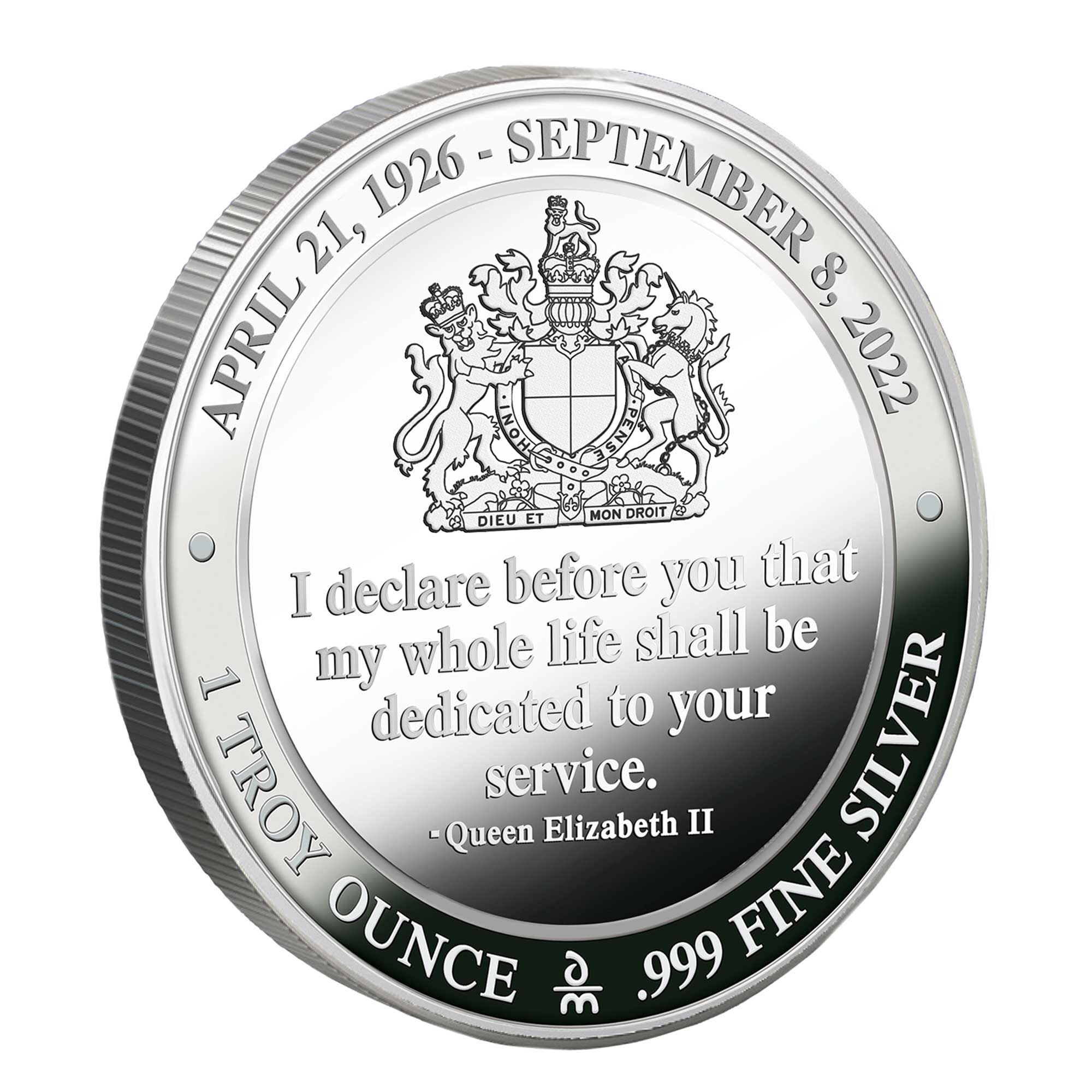 A memorial tribute in one troy ounce of precious silver!
An exclusive memorial tribute to celebrate the life and legacy of Queen Elizabeth II, who reigned longer than any other British monarch.
Struck in one full troy ounce of 99.9% solid silver.
The front of this historic silver commemorative features a portrait of Her Majesty, while the back includes her royal coat of arms along with this quote from a speech she gave on her 21st birthday: "I declare before you that my whole life shall be dedicated to your service."
Created by master craftsmen, this exceptional work of art is a true milestone in history, recalling the legacy of a queen who devoted her life to public service and whose steady hand guided her nation through good times and bad.
The custom-designed presentation case allows the commemorative to be displayed either flat or upright and is included at no additional cost.
Show Less
Show More
In stock. Ships in 2-3 weeks. Not guaranteed for Valentine's Day delivery.
Sorry - this product is sold out and is no longer available.
An extraordinary tribute celebrating the historic life and legacy of the United Kingdom's beloved monarch.
For seven decades, Queen Elizabeth II was a symbol of the British people and one of the world's most beloved and popular figures. Always the picture of dignity and grace, she defined an era and was held in the greatest esteem by millions of people around the world. She had a greater influence on world history and culture than virtually any other person of her era, and she was treasured not only in her native United Kingdom but also in the United States — a nation for which she had an unfailing loyalty.
Now, as a memorial to Queen Elizabeth II's long and glorious reign, you can own an exclusive new commemorative produced in one troy ounce of 99.9% pure silver. Introducing…Her Majesty Queen Elizabeth II Silver Commemorative, a remarkable celebration of the queen's legendary life that is available only from the Danbury Mint.
Designed by master artists and struck to the highest numismatic standards, the dramatic Queen Elizabeth II commemorative tips the scales at one full troy ounce of precious 99.9% pure silver. Even larger and heavier than a U.S. silver dollar, it is a fitting tribute to the monarch who devoted her life to public service.
To protect its gleaming finish, the hefty silver commemorative is housed in a crystal-clear capsule, making it safe to examine both sides without fear of damage from dust, dirt or fingerprints. Presented in a custom royal blue leatherette case, you can display the commemorative flat or upright for better viewing.
Don't miss this once-in-a-lifetime chance to own an important piece of Queen Elizabeth II history — order now!
Product Specifications:
Coins Included: A one troy ounce silver bullion commemorative.
Display Material: Leatherette display for flat or upright viewing.
Display Size: 3" Long x 3" Wide x 1-1/4" Deep (closed)
We are proud to support the Queen's Nursing Institute, a registered charity dedicated to improving the care of people in their homes and communities. Her Majesty the Queen was a patron and we have donated $25,000 in her memory.
Item #:1340-0015