The State Bird and Flower Silver Commemoratives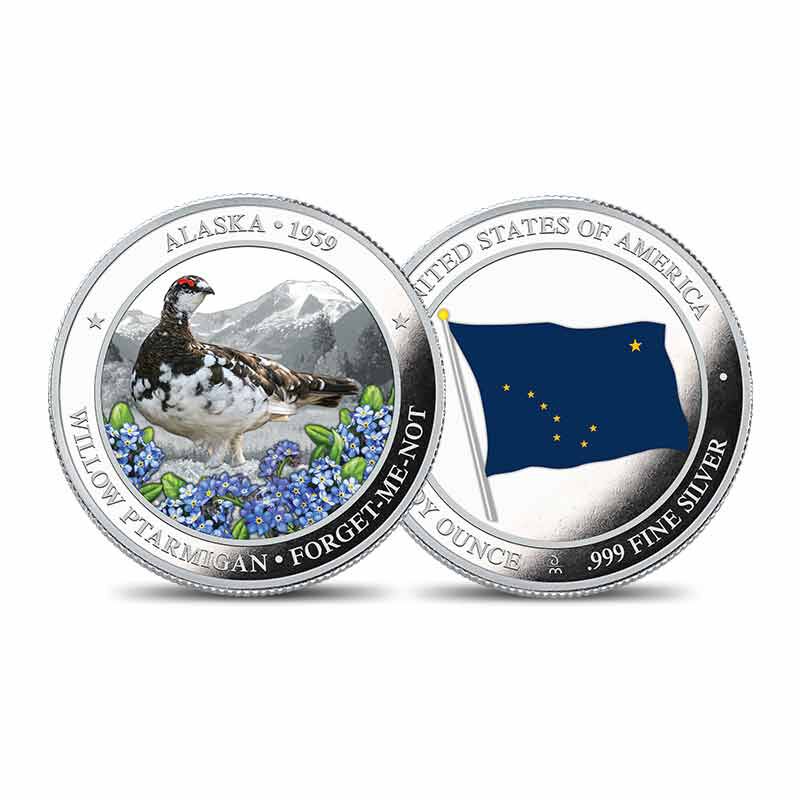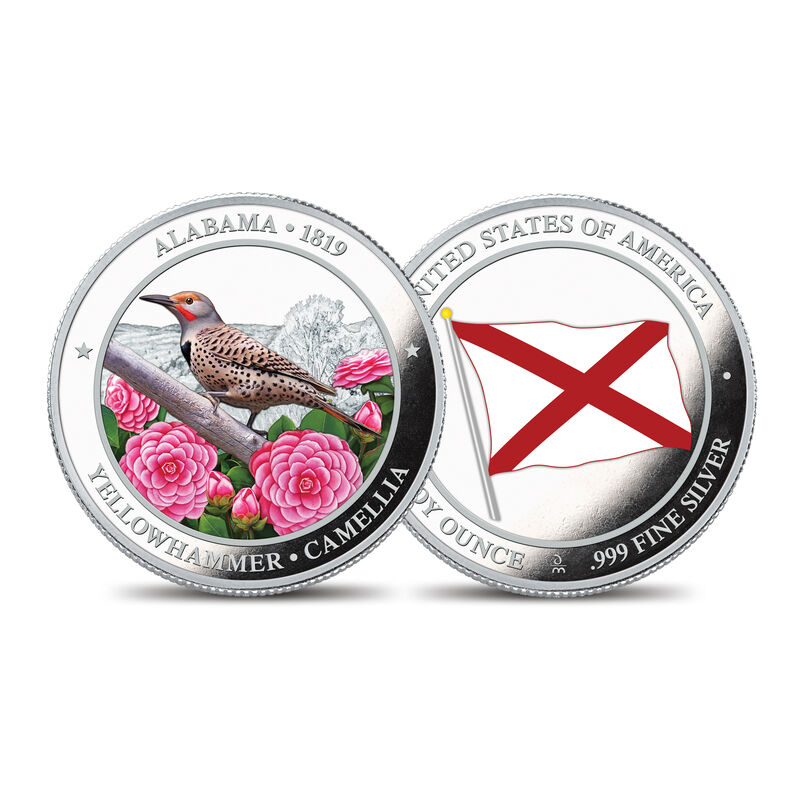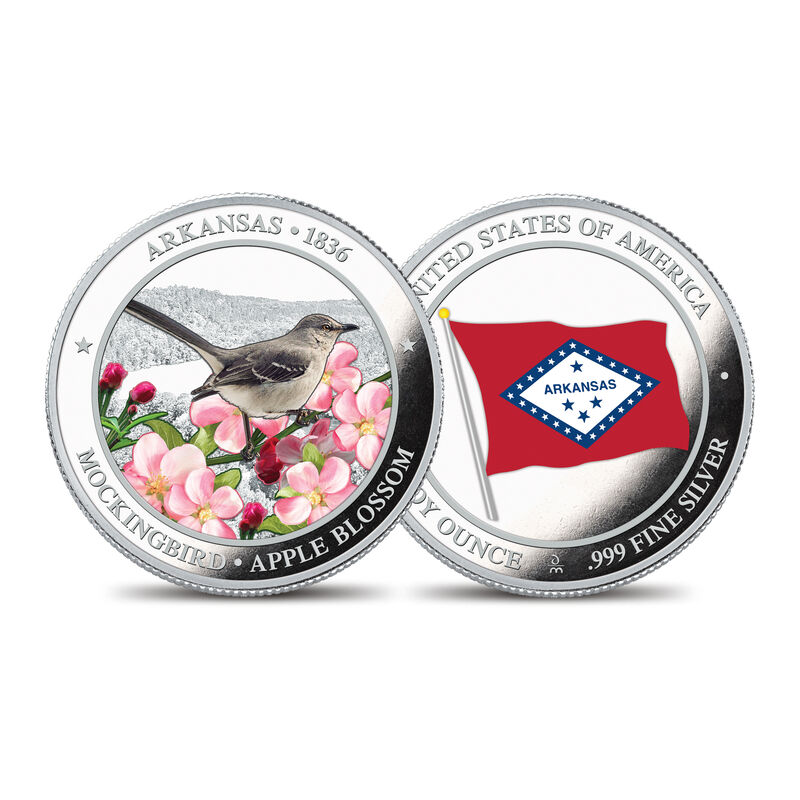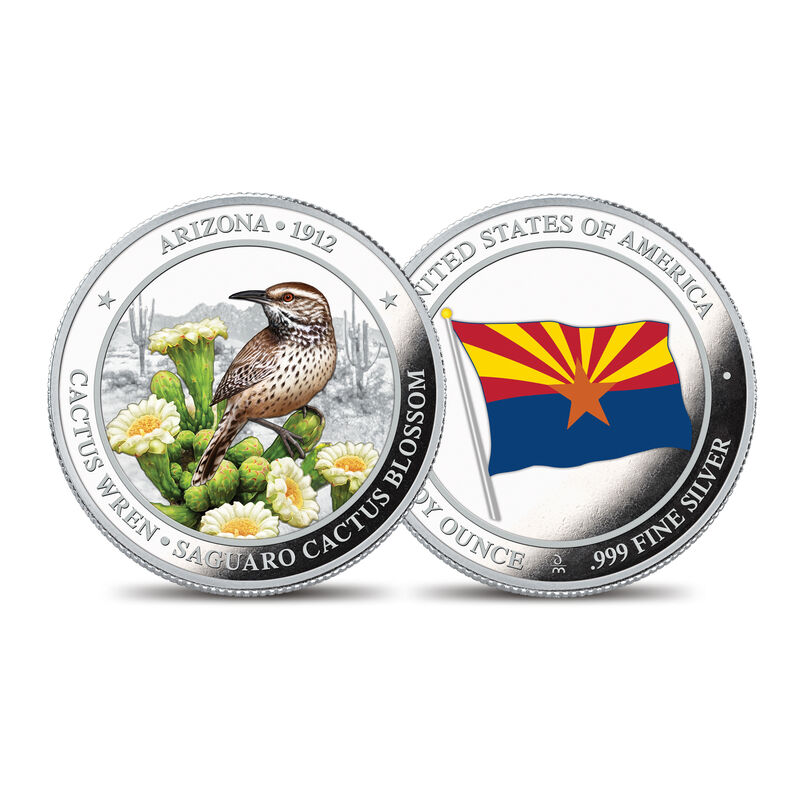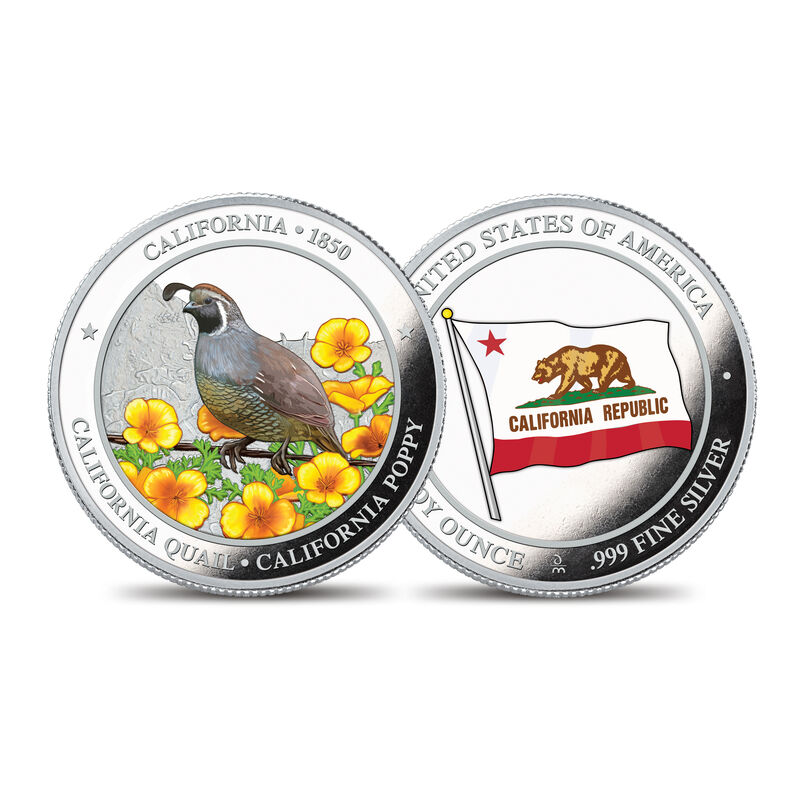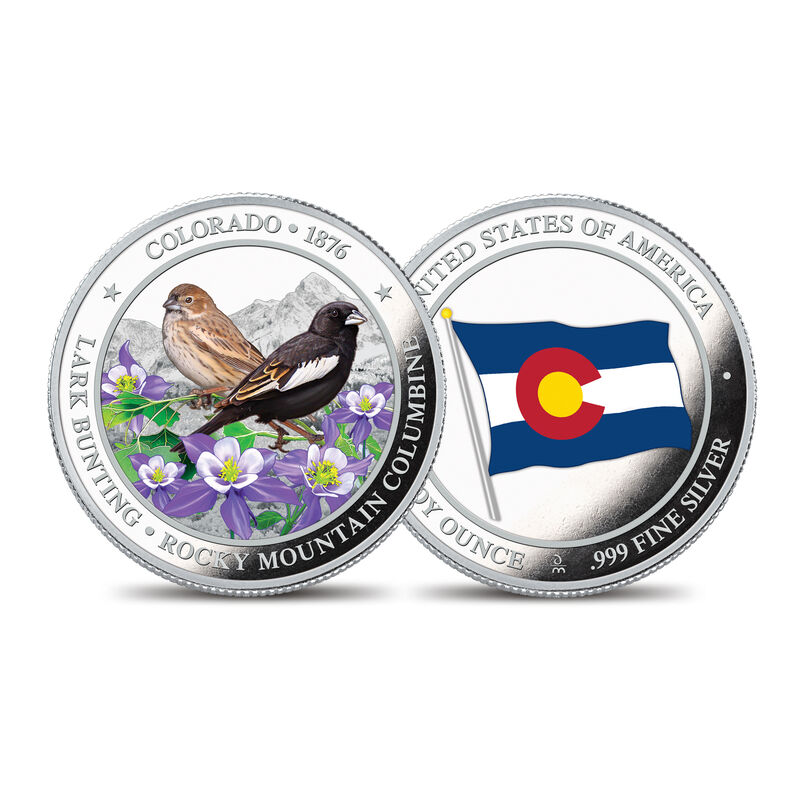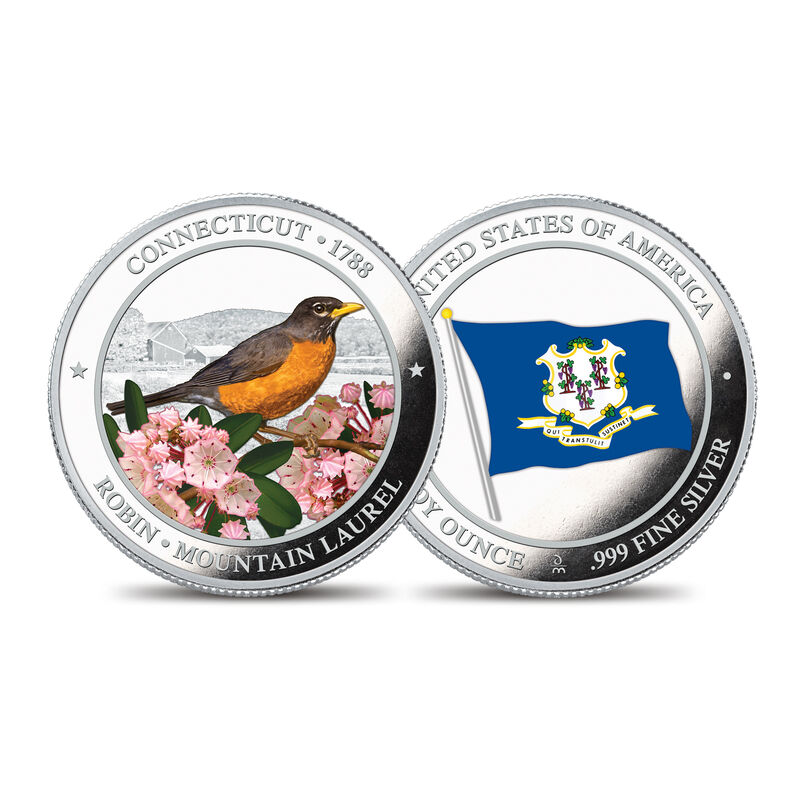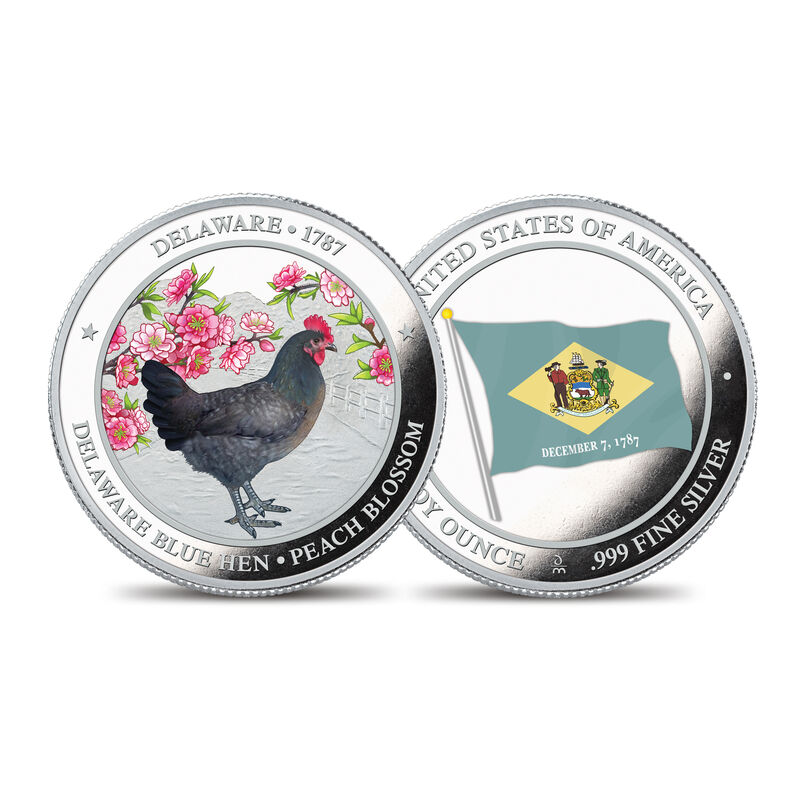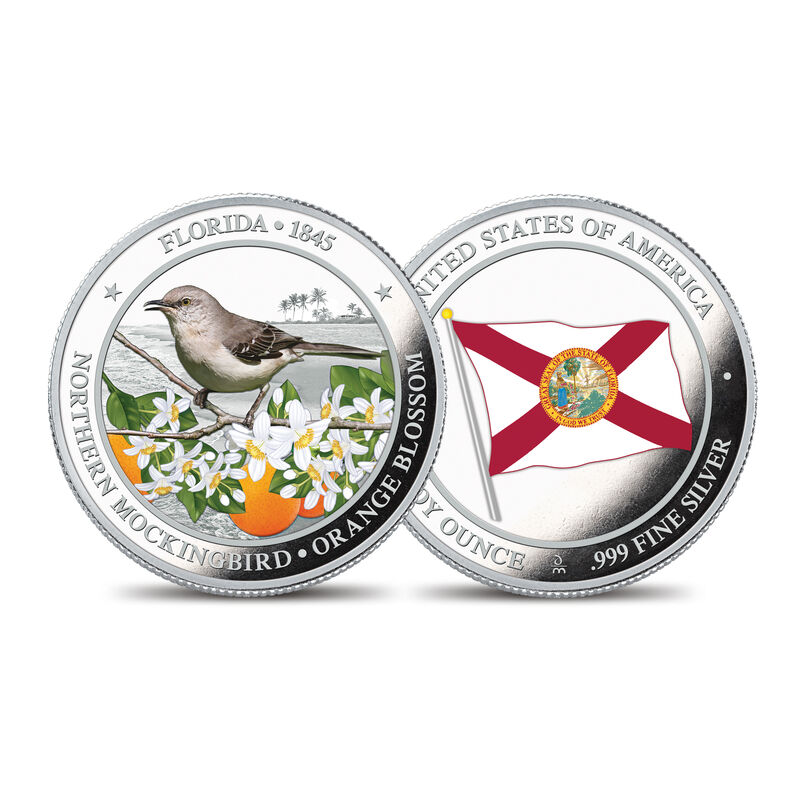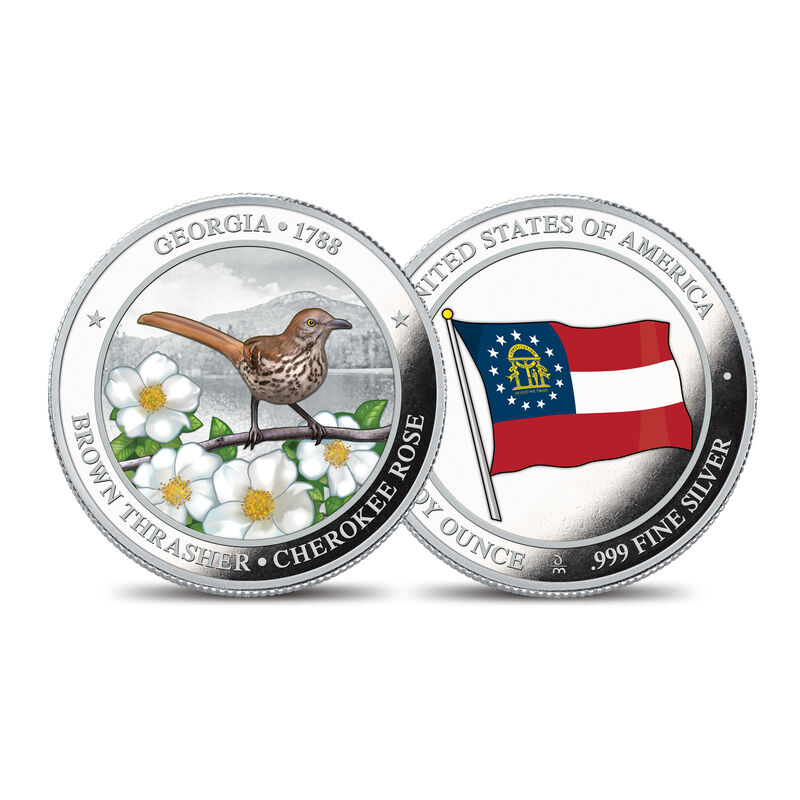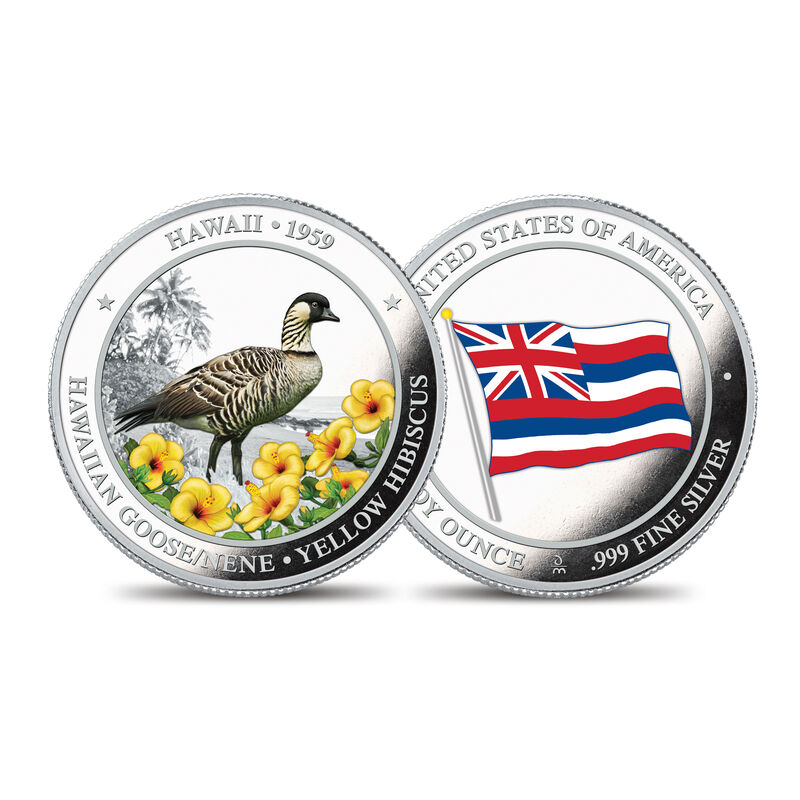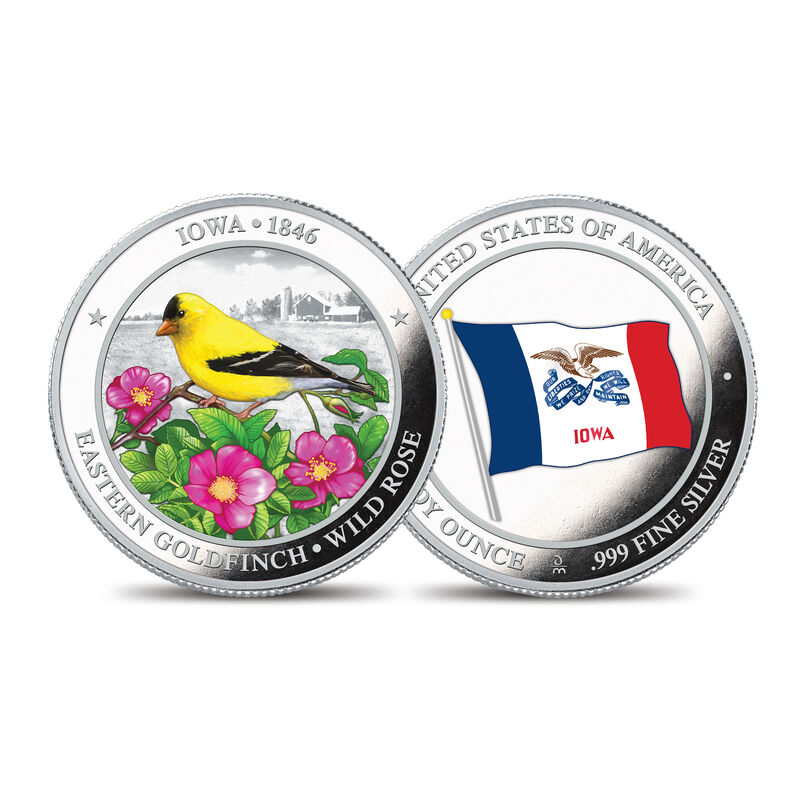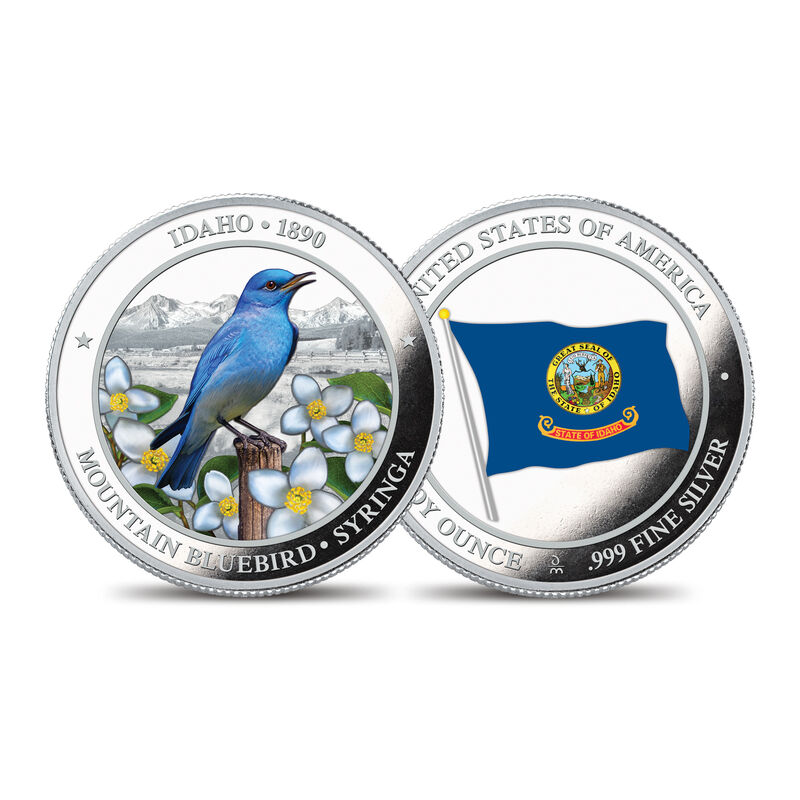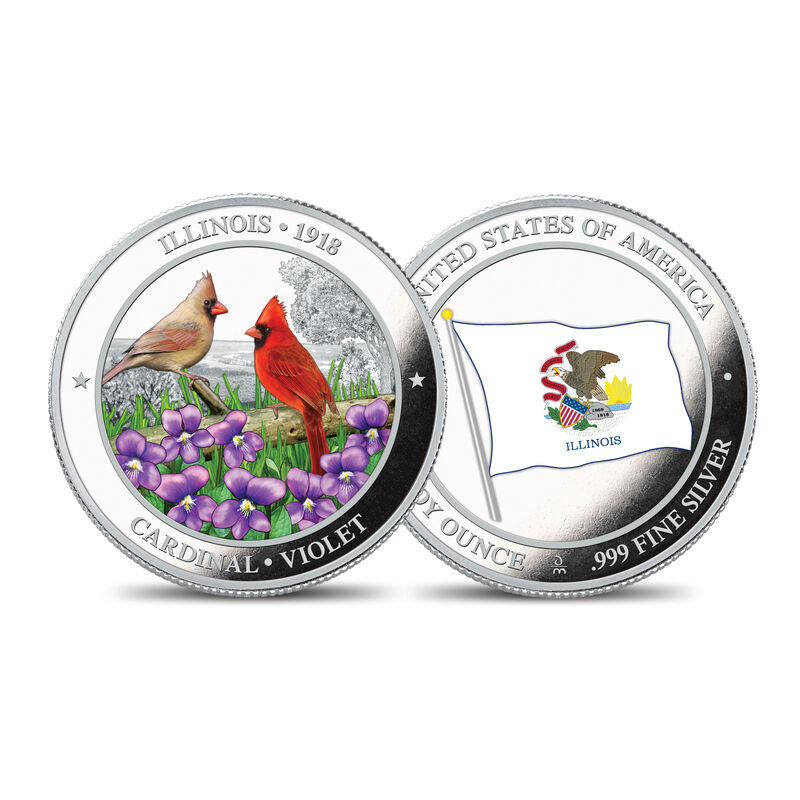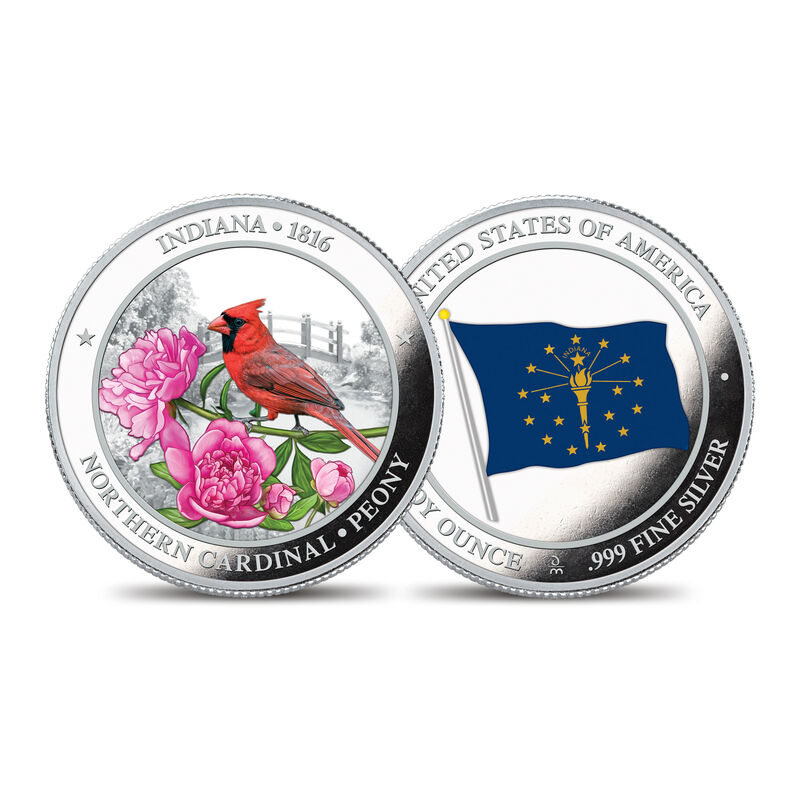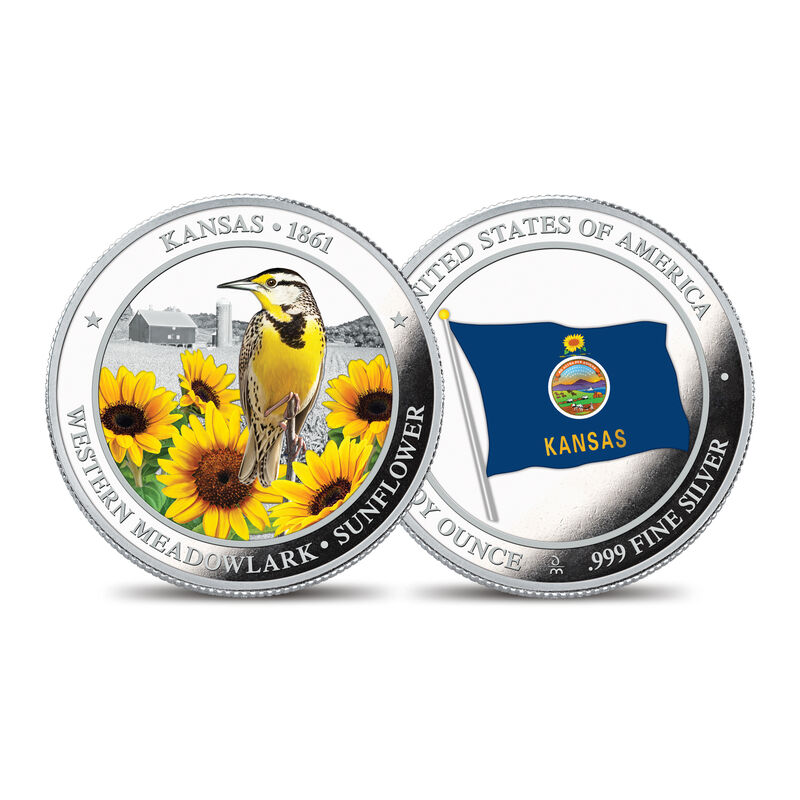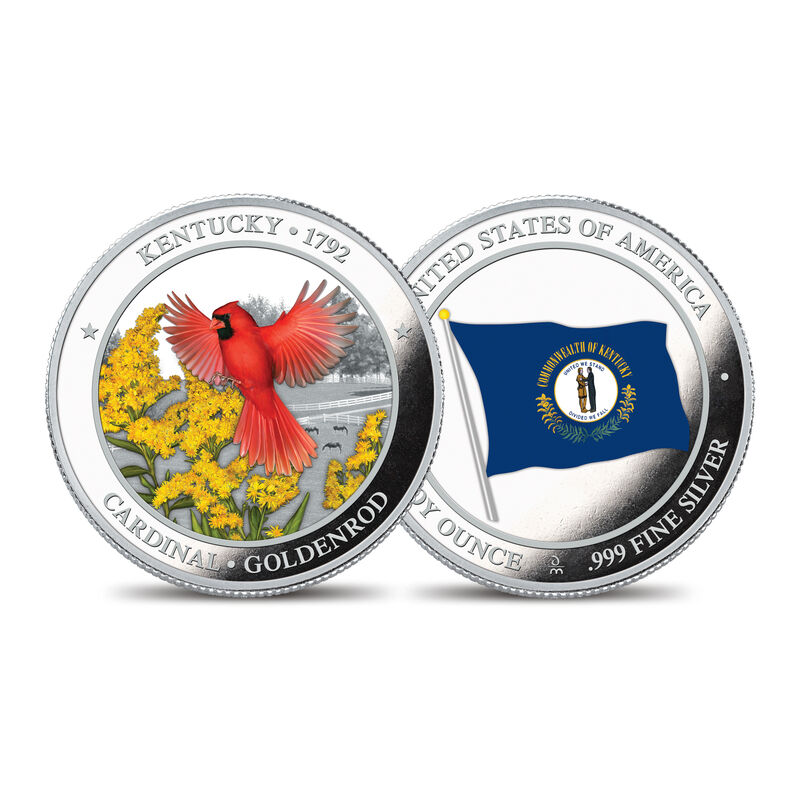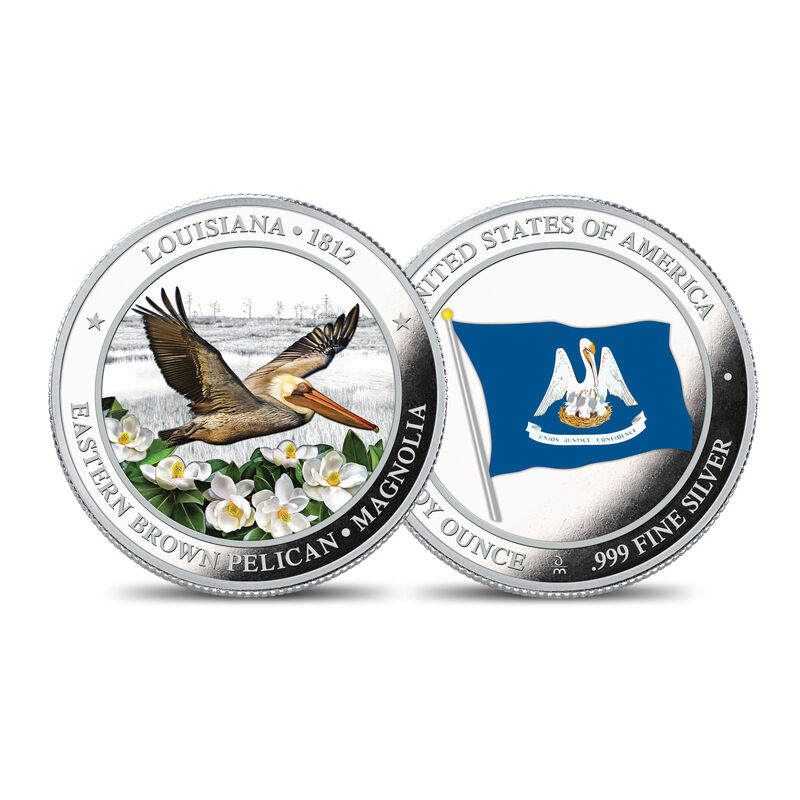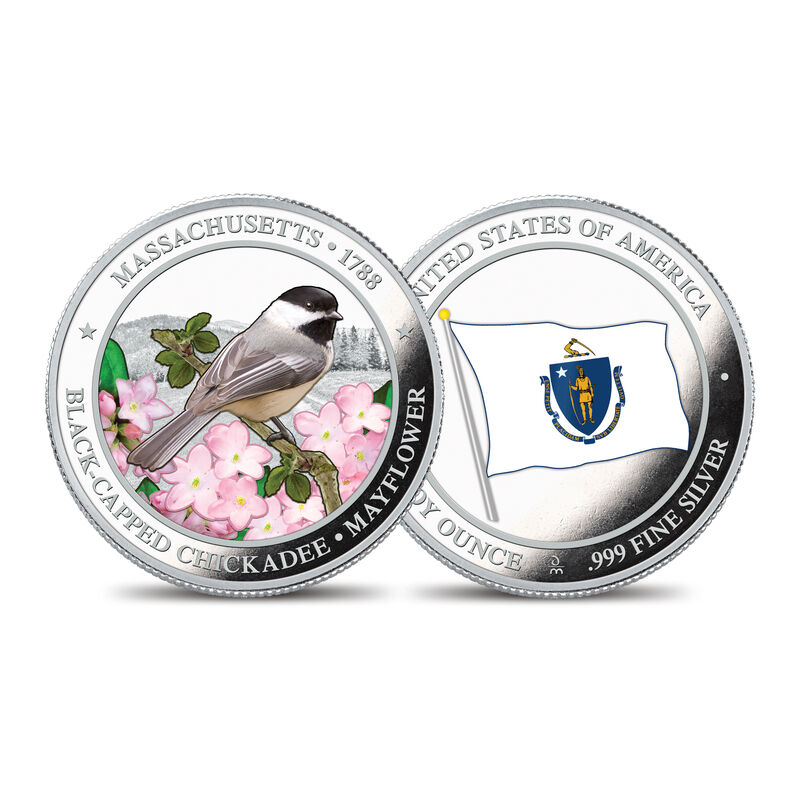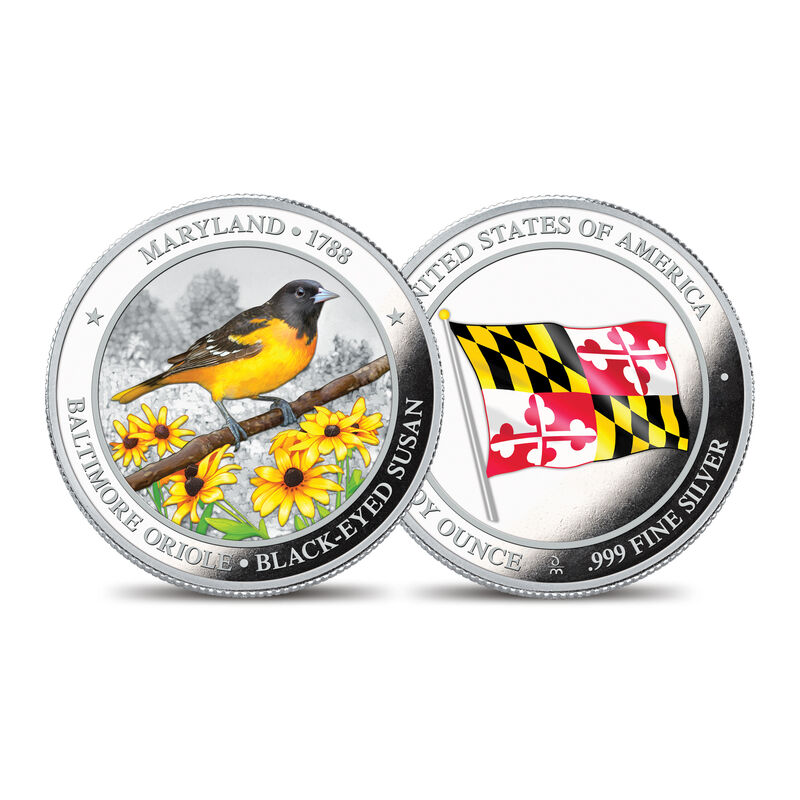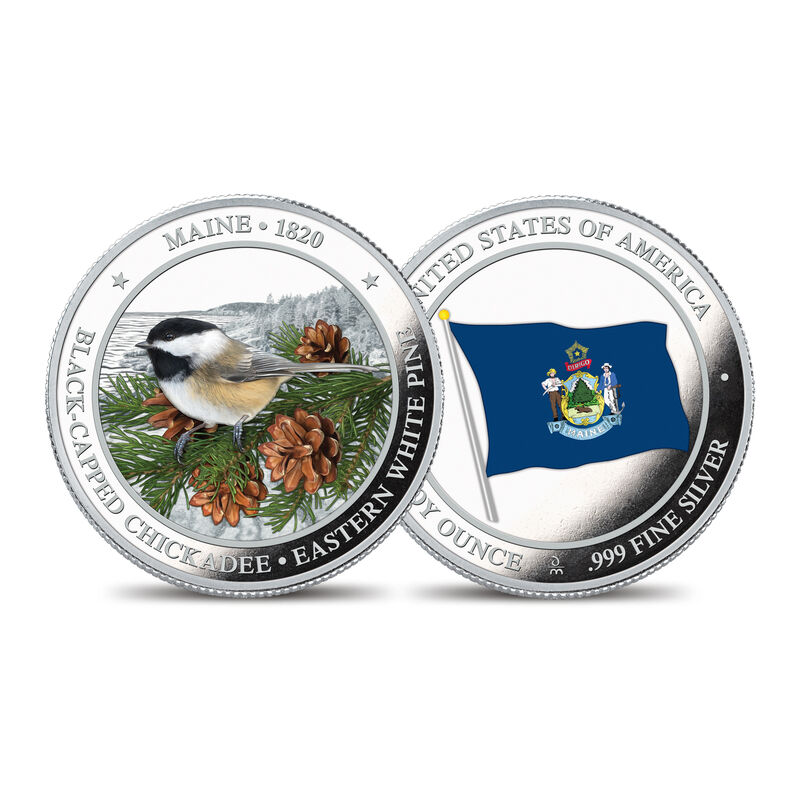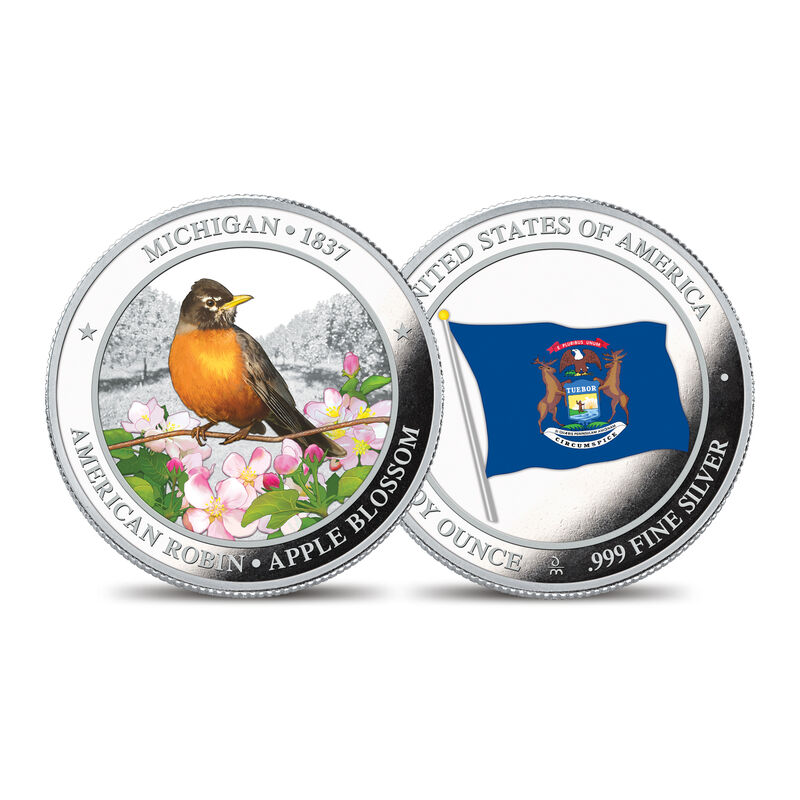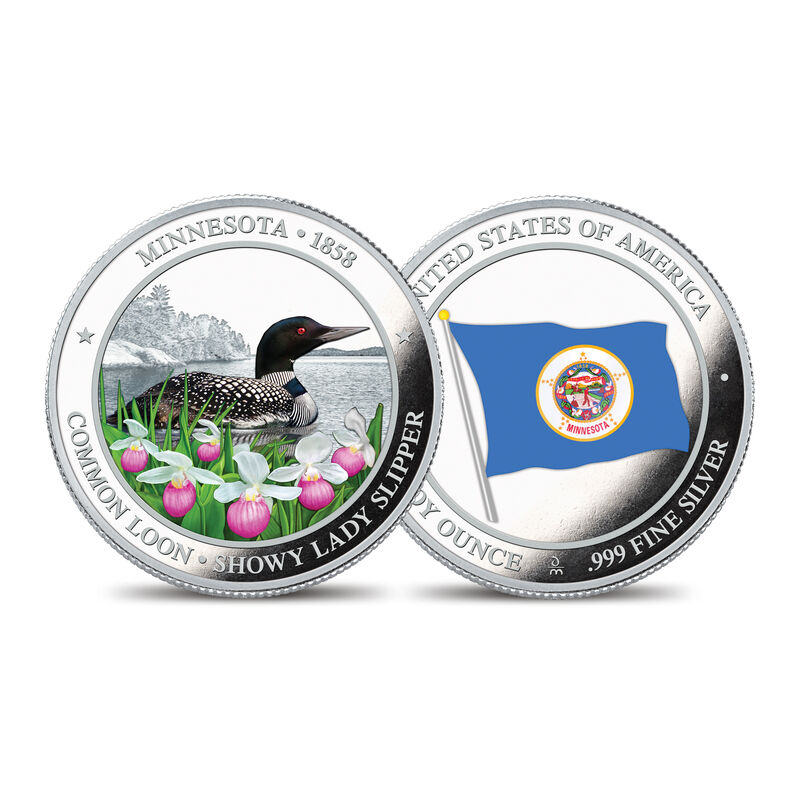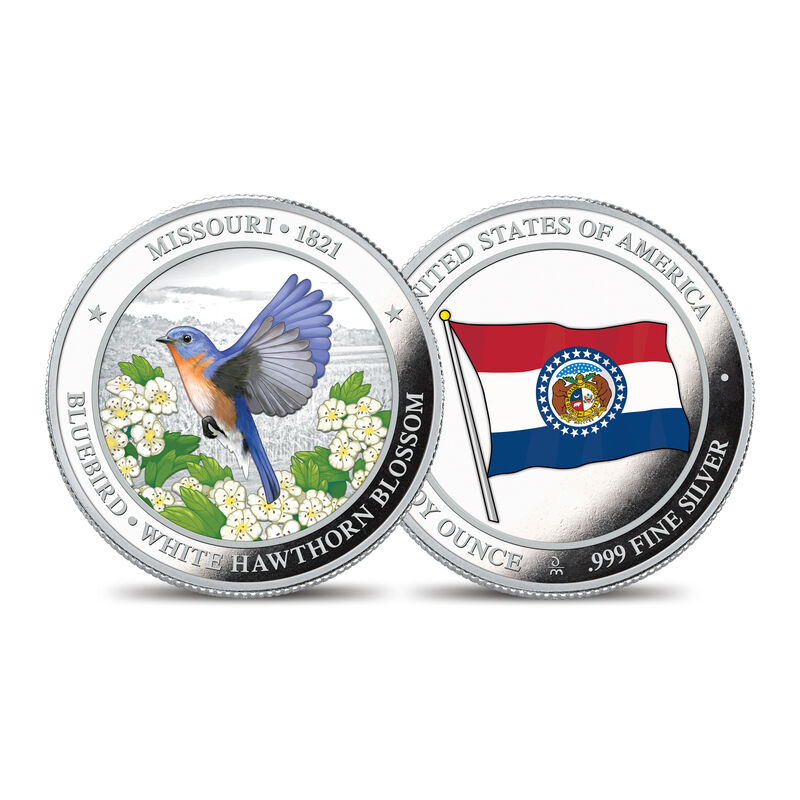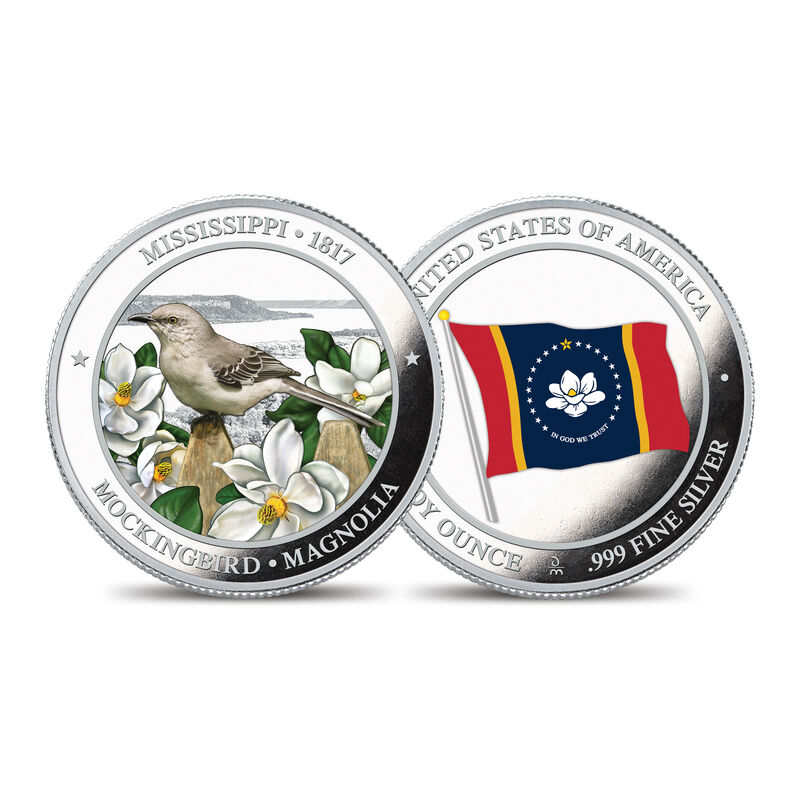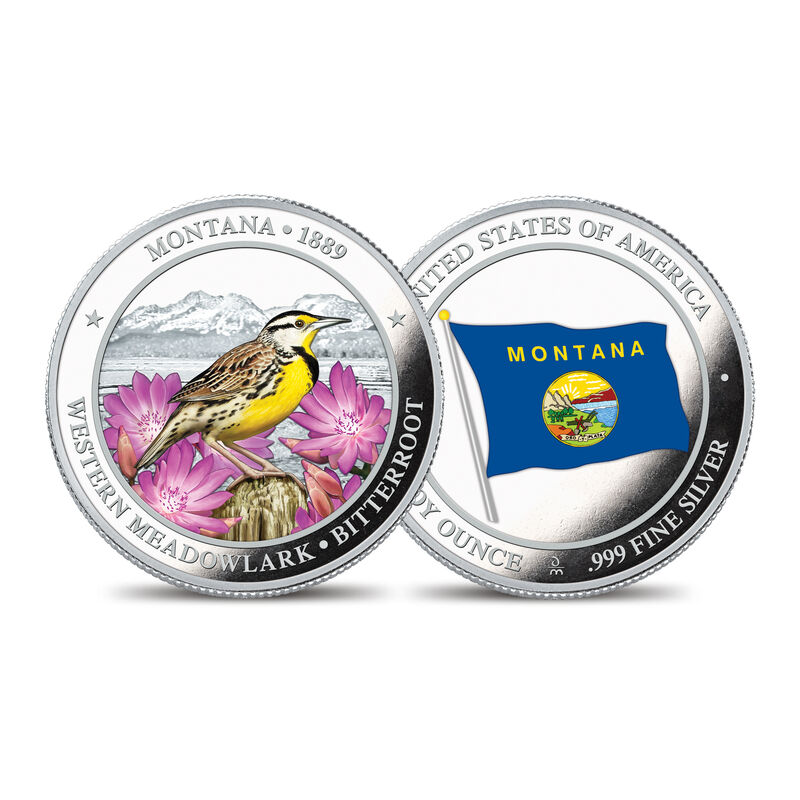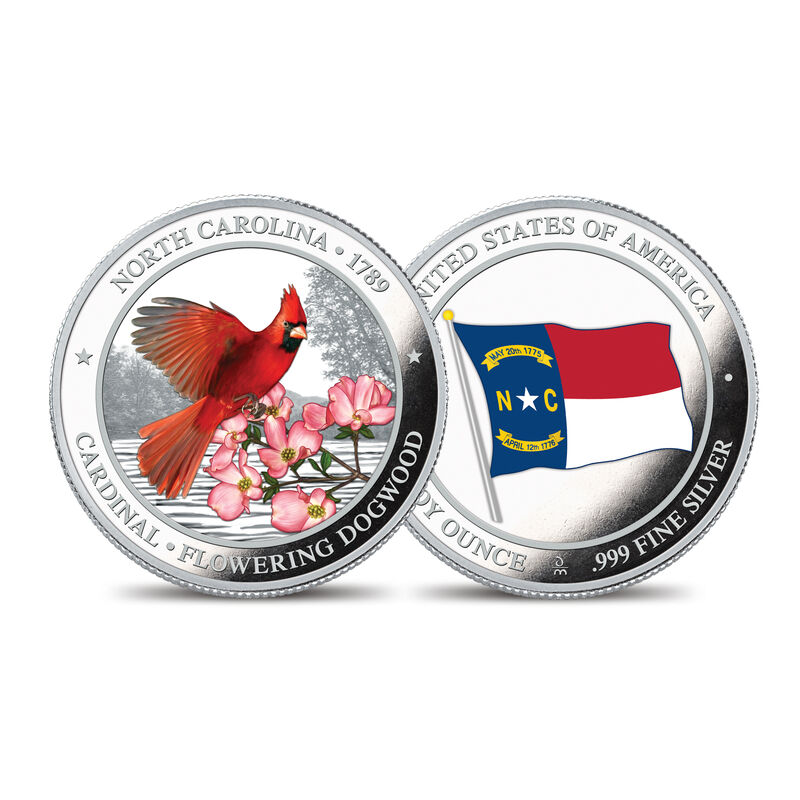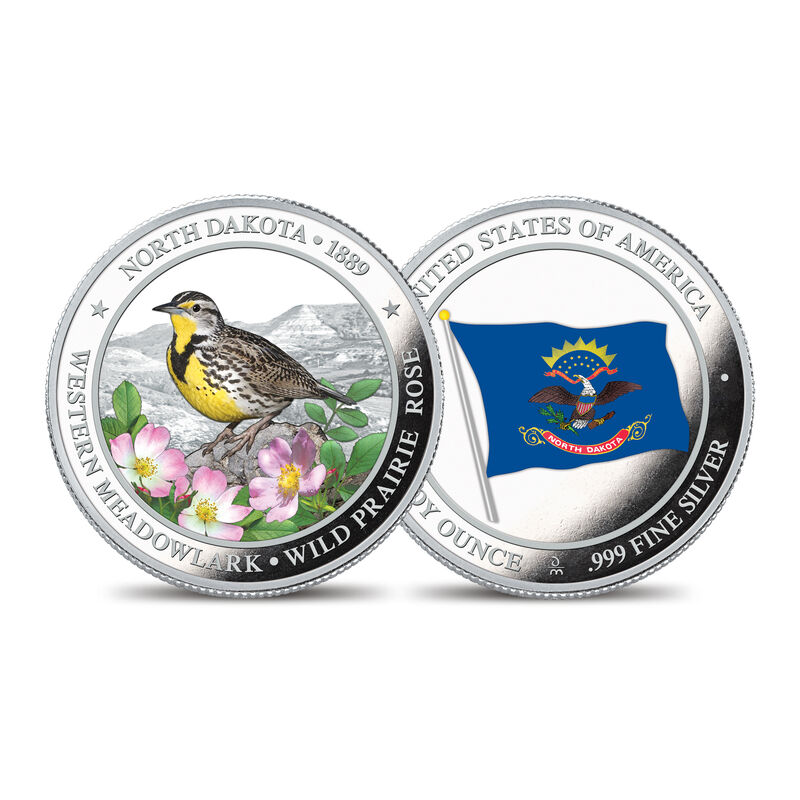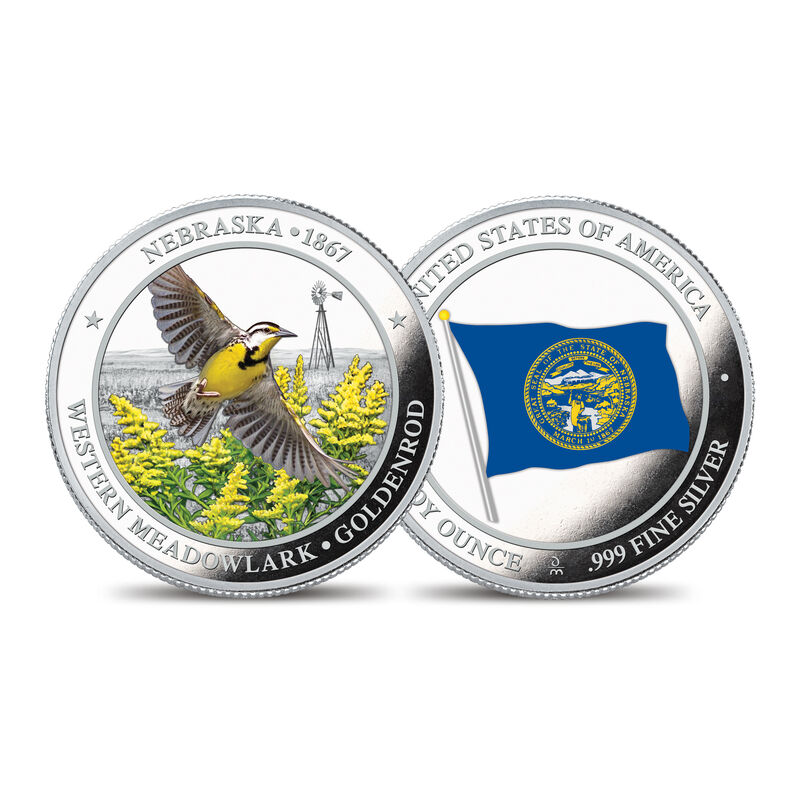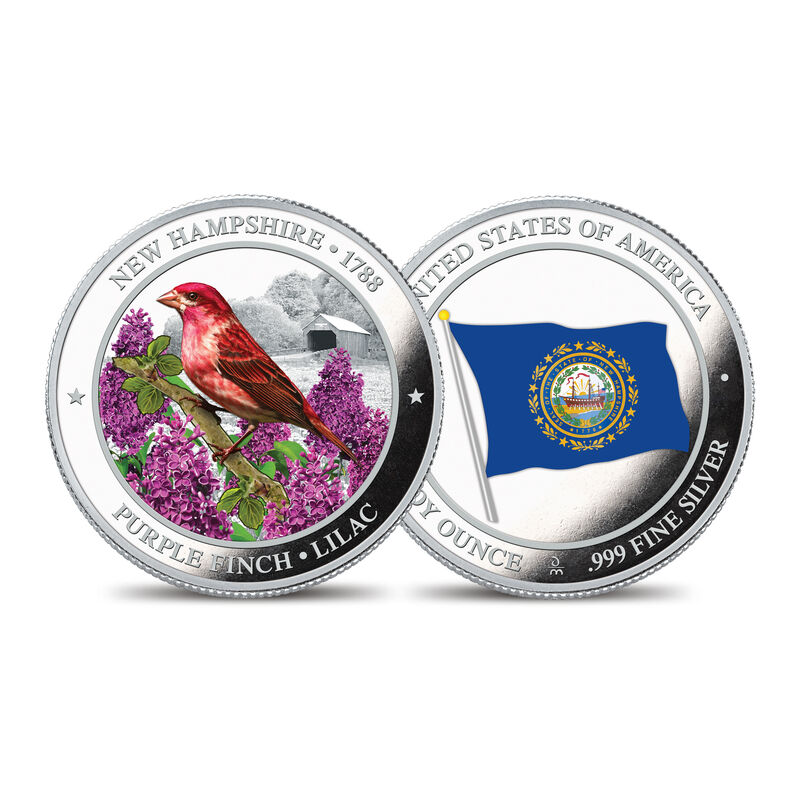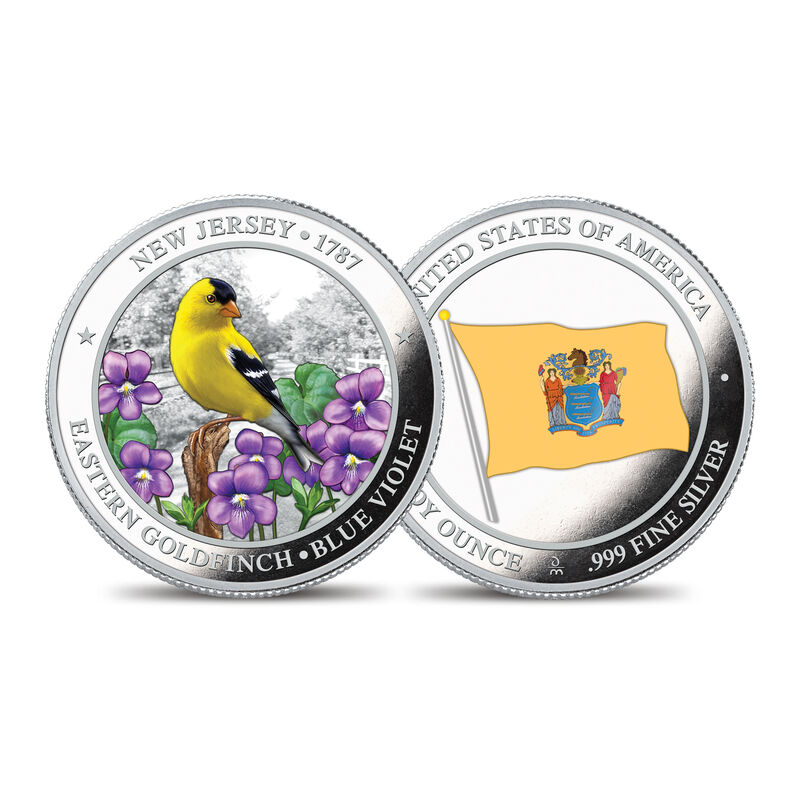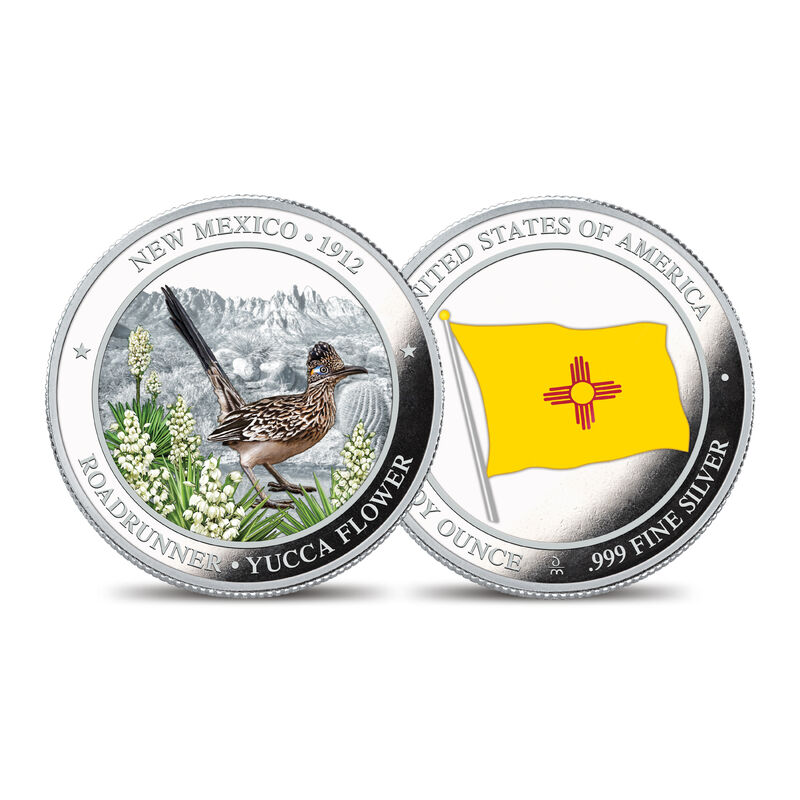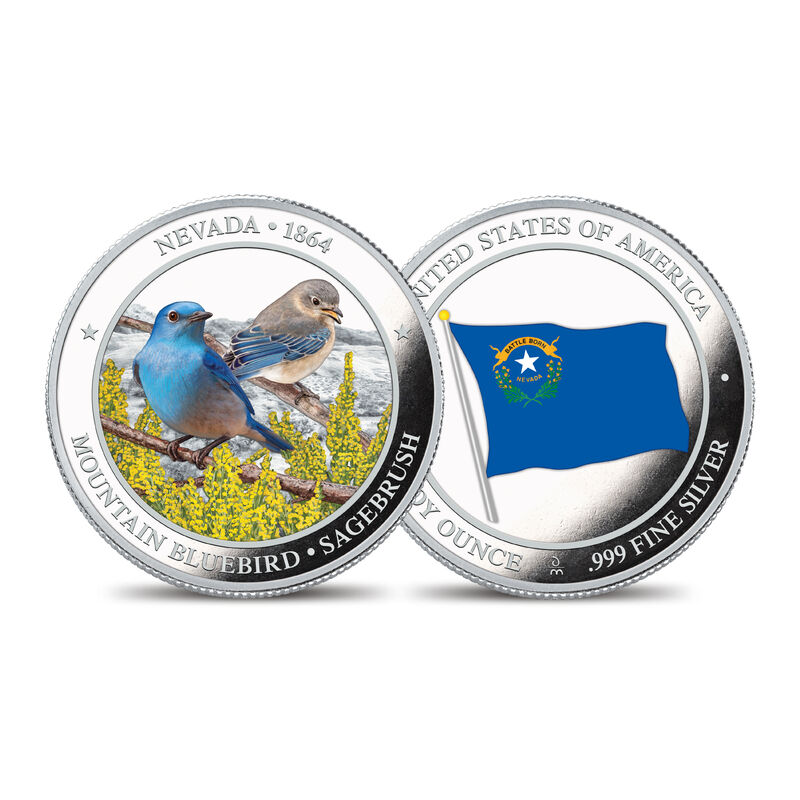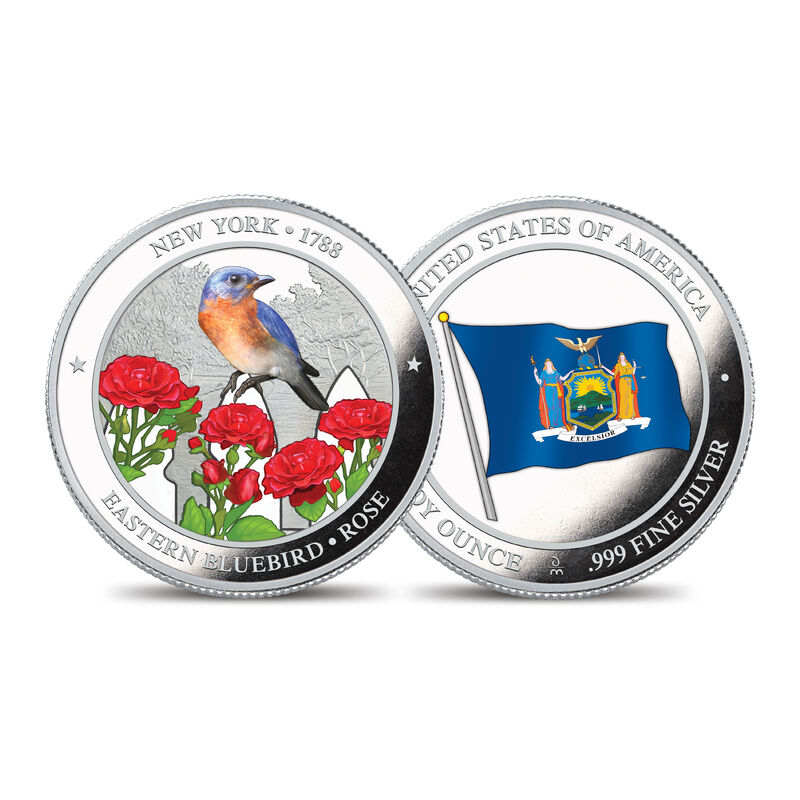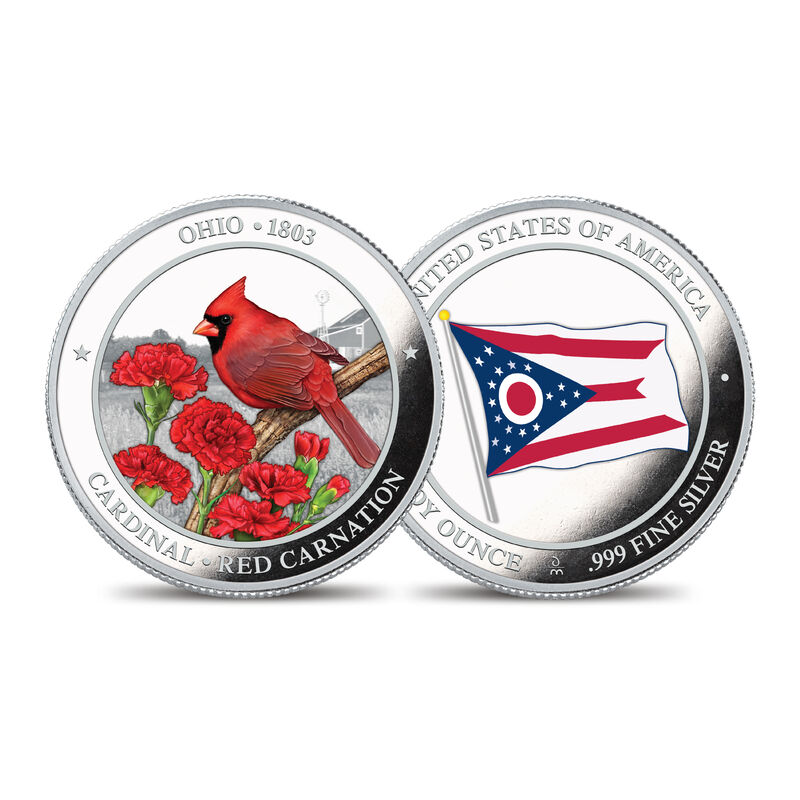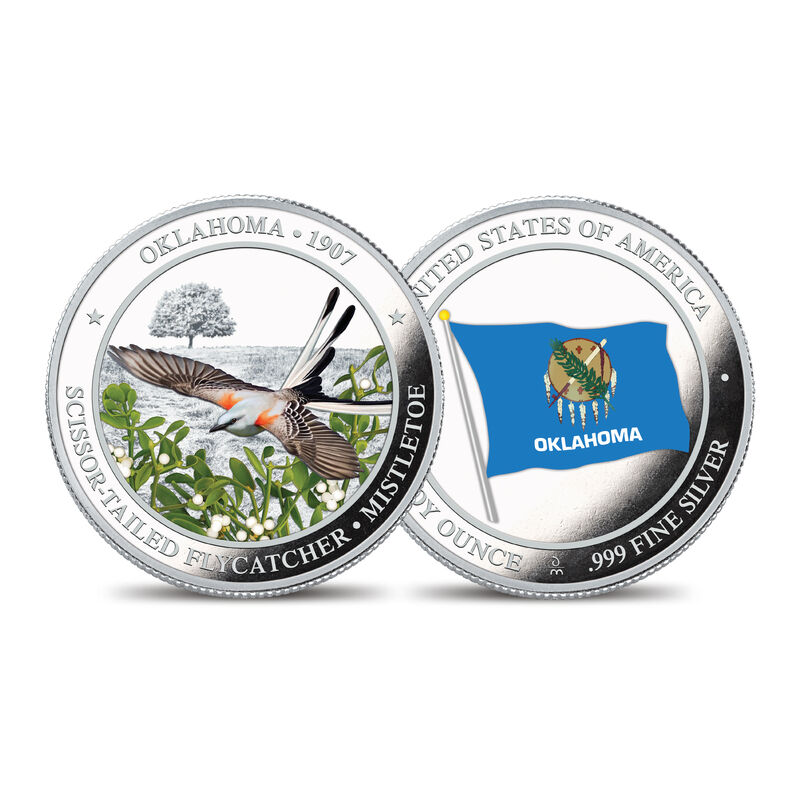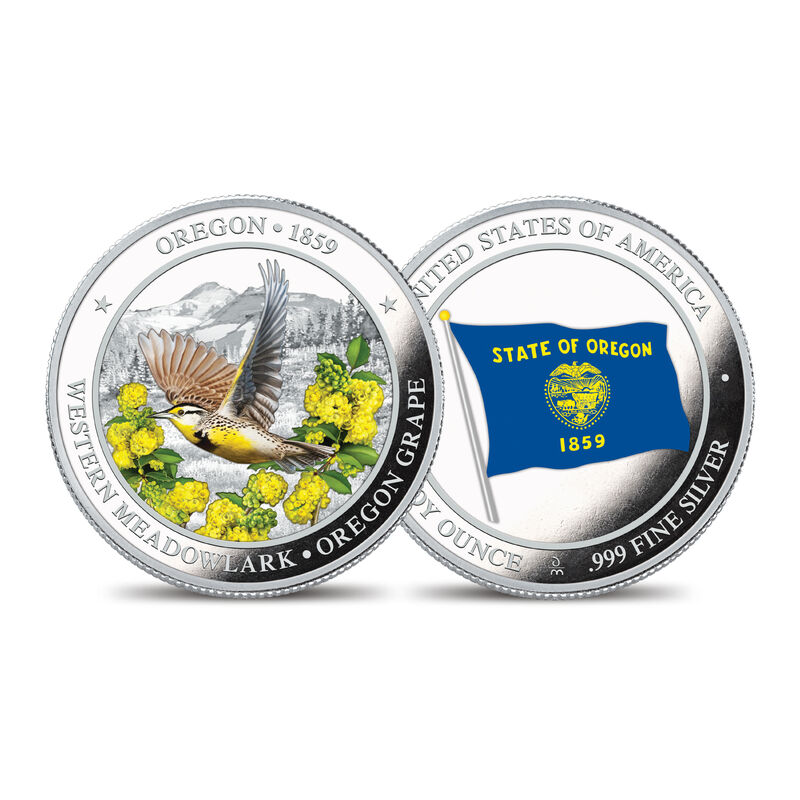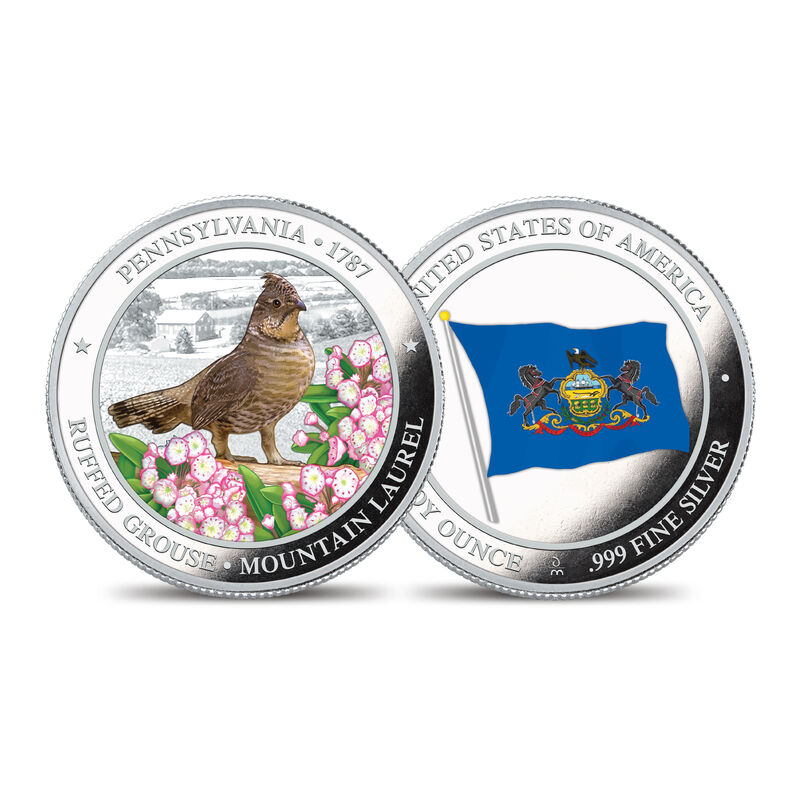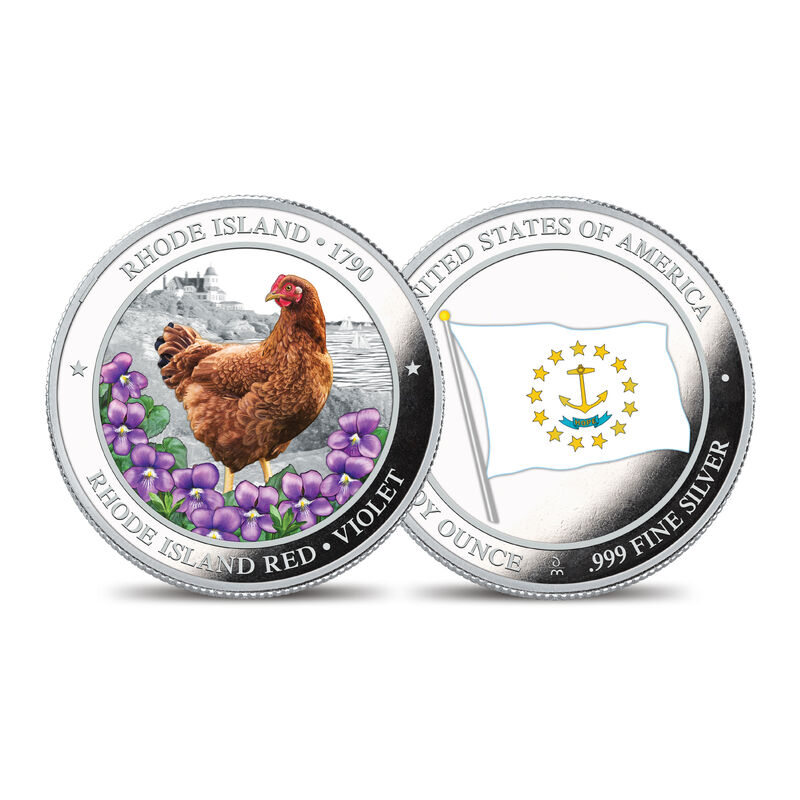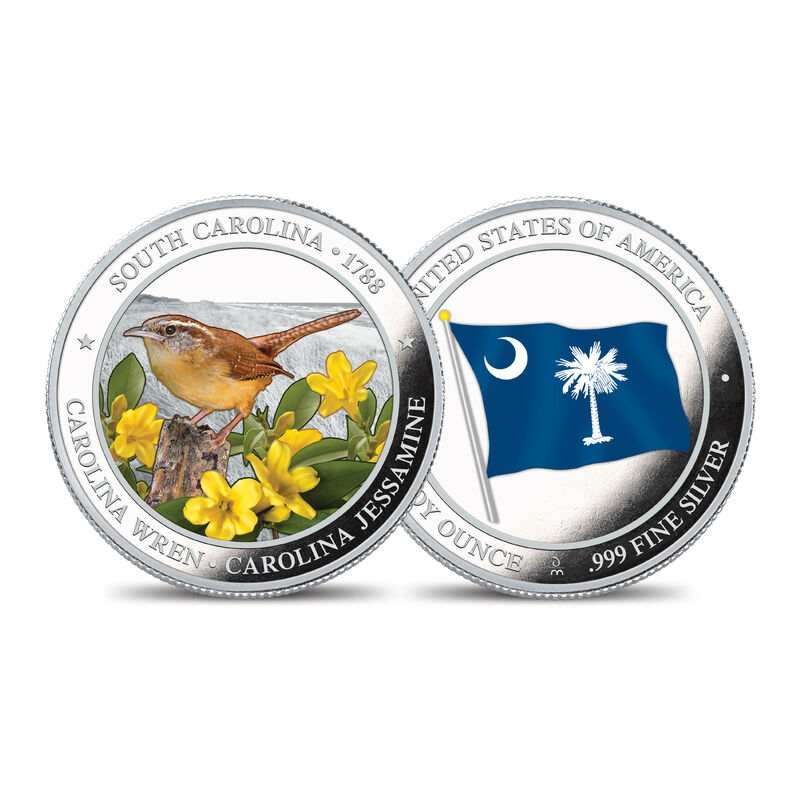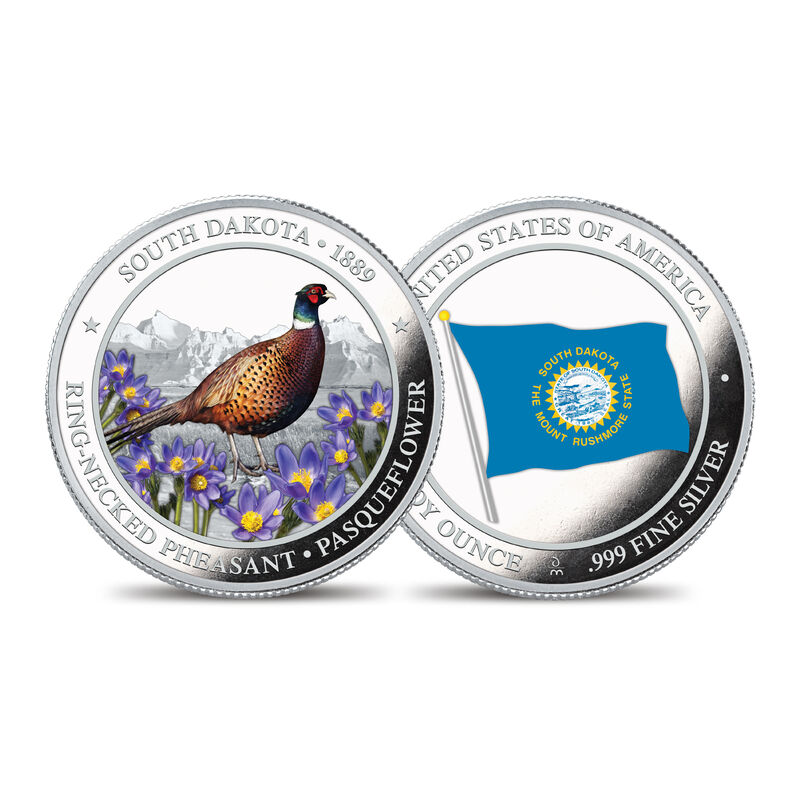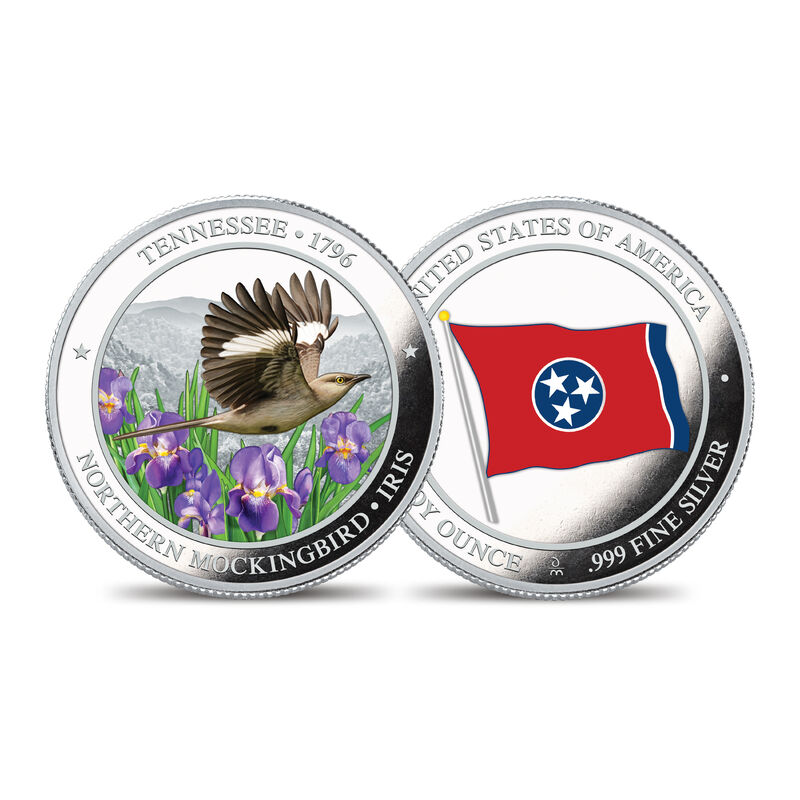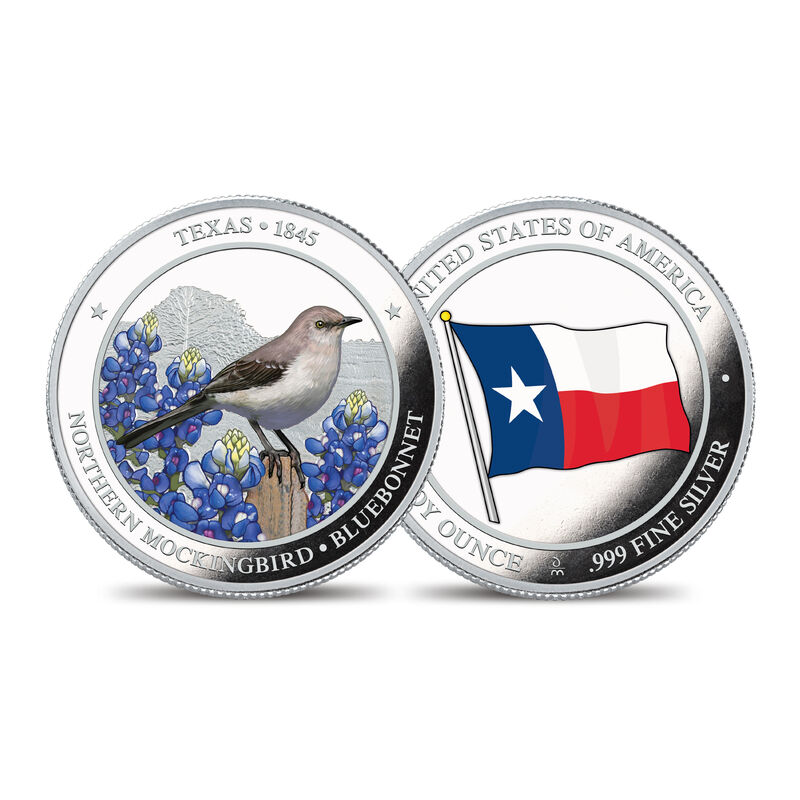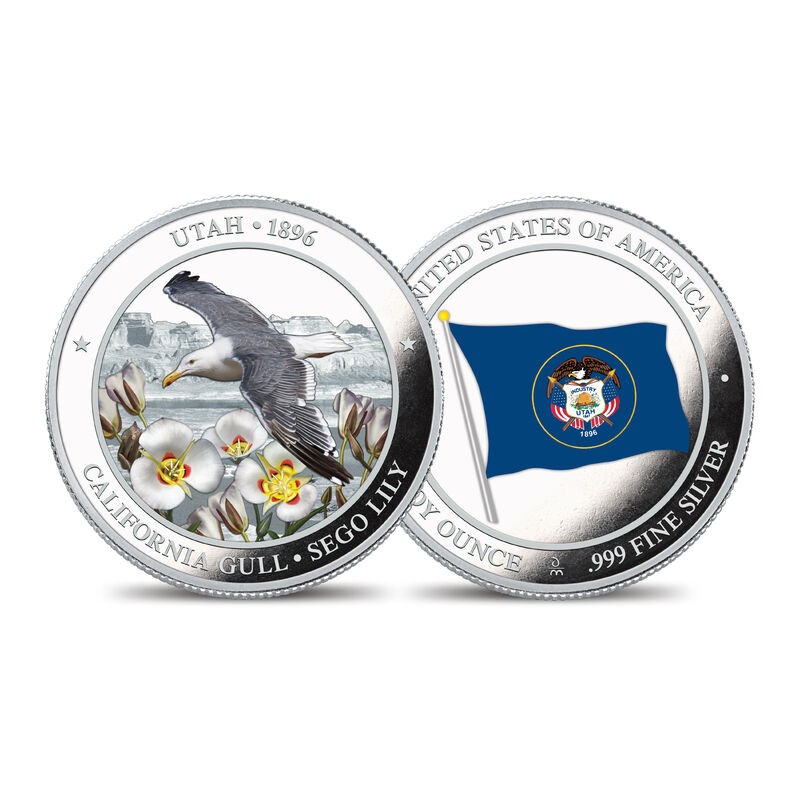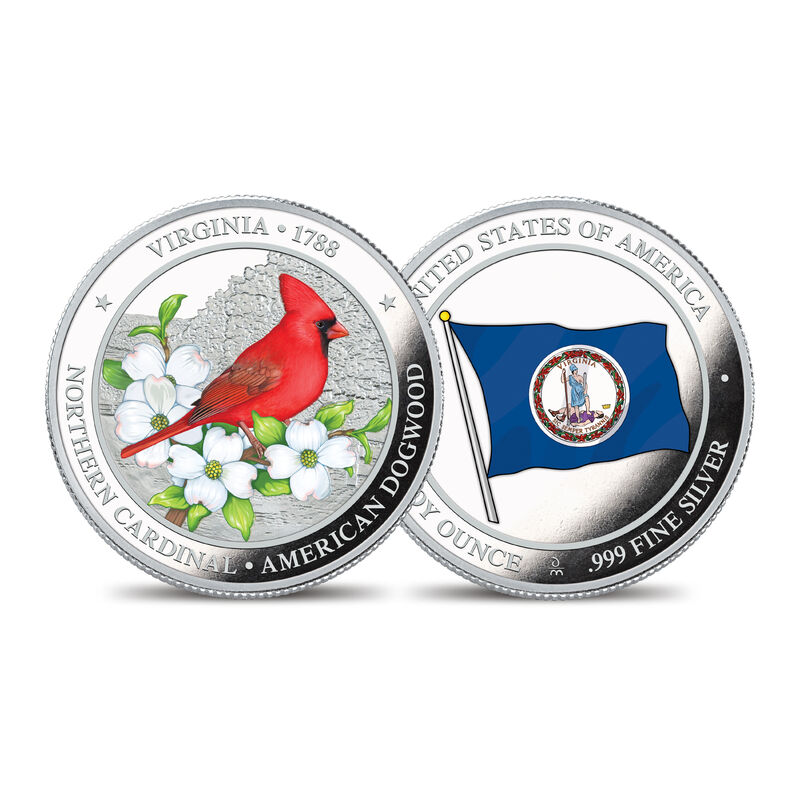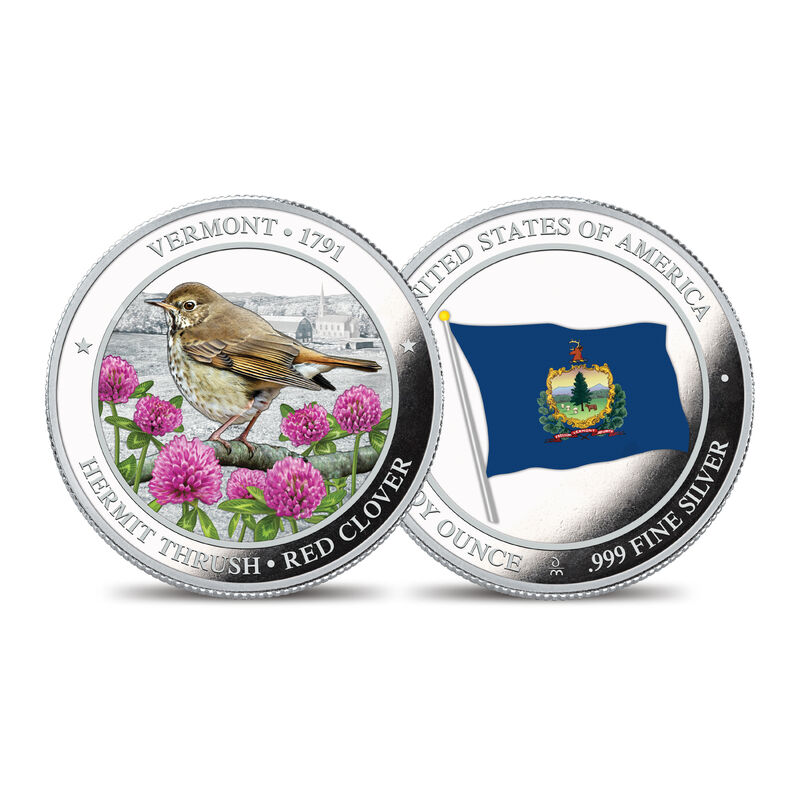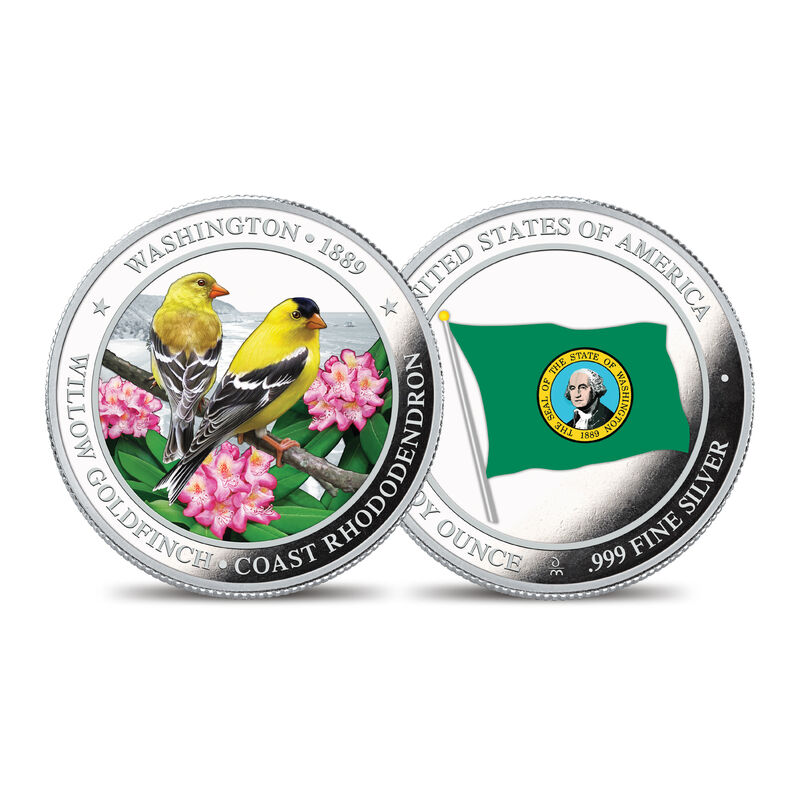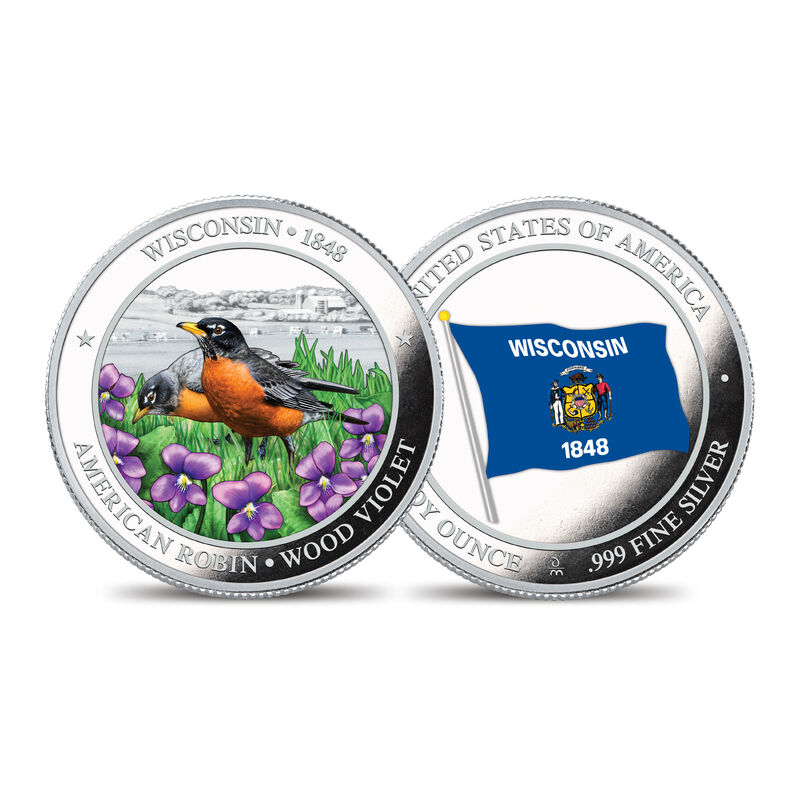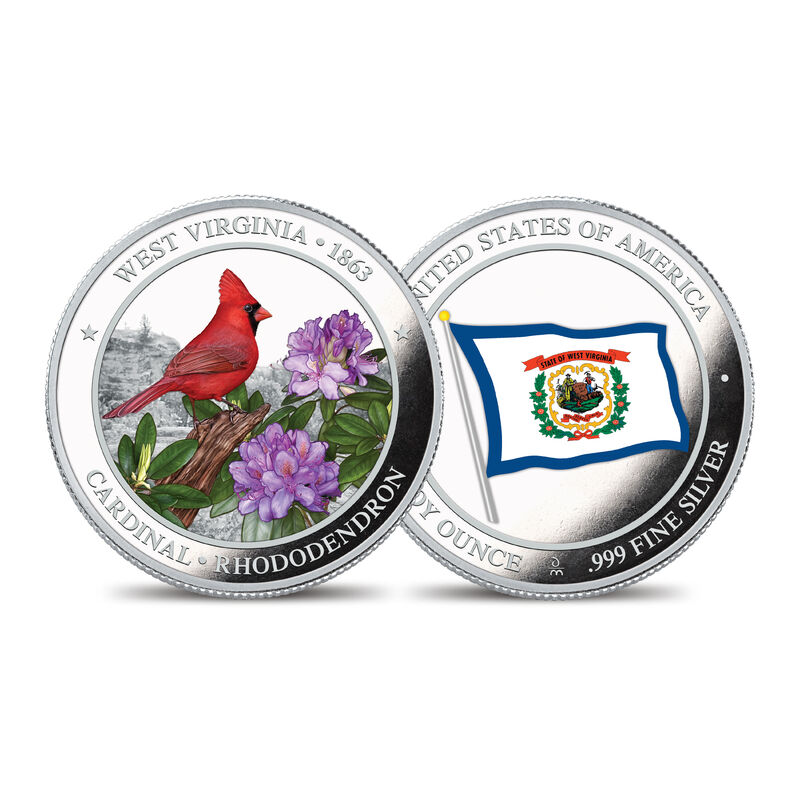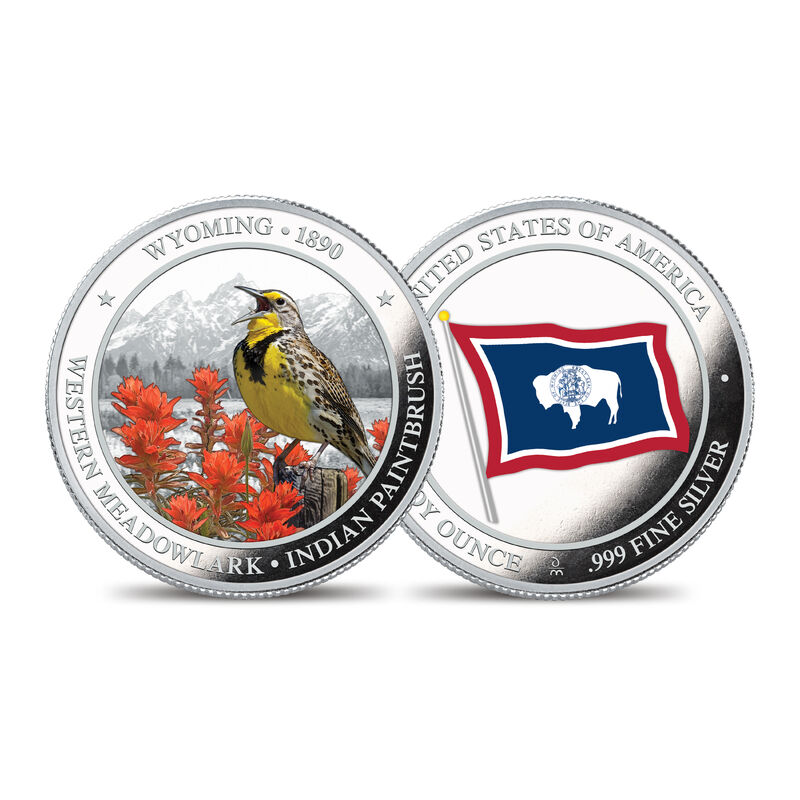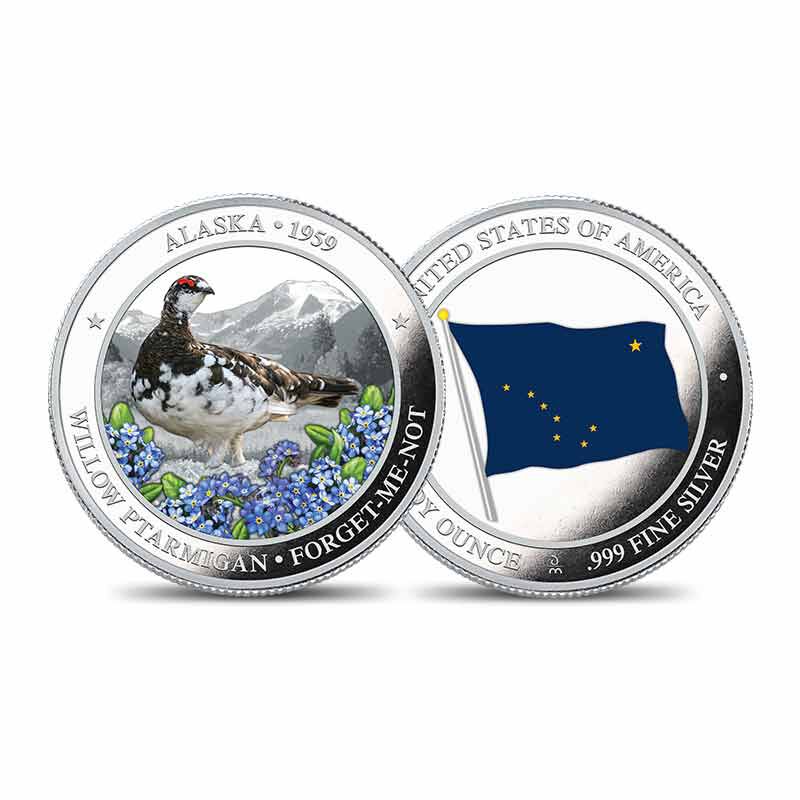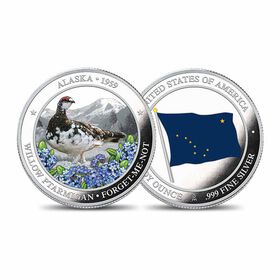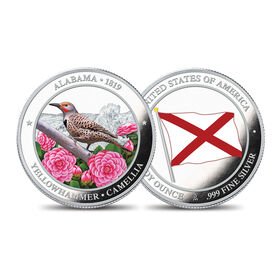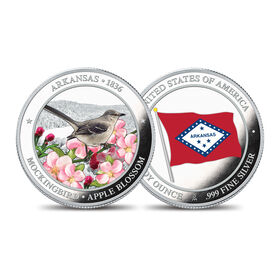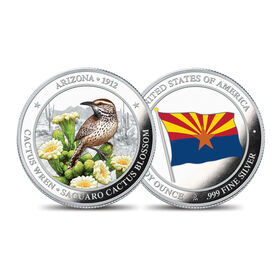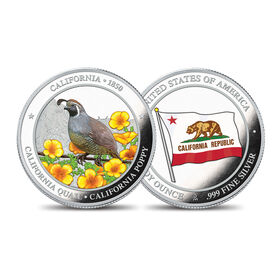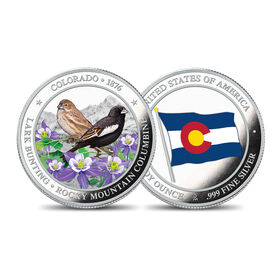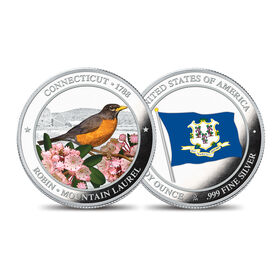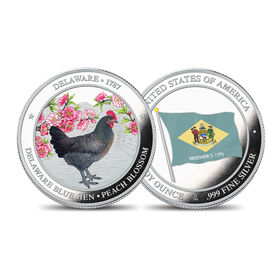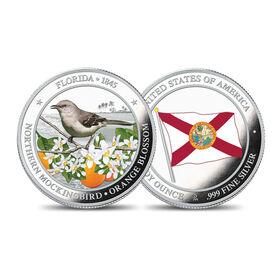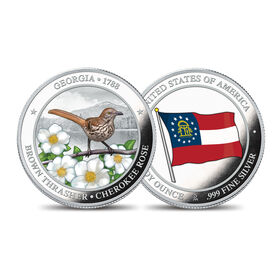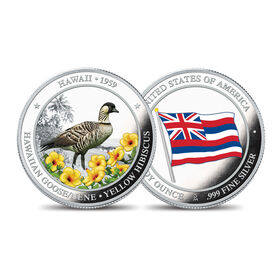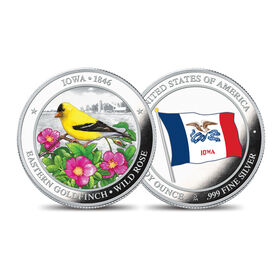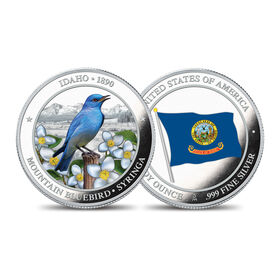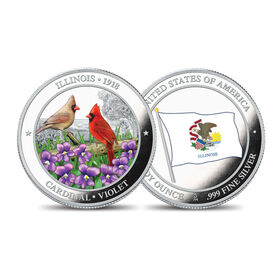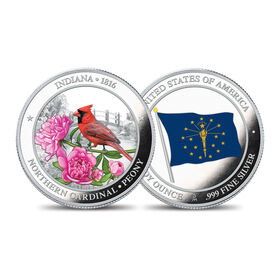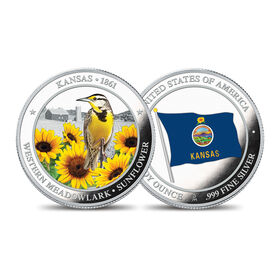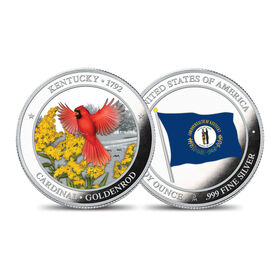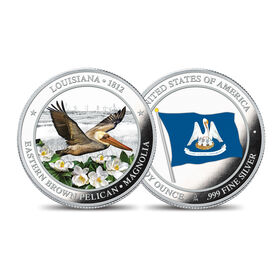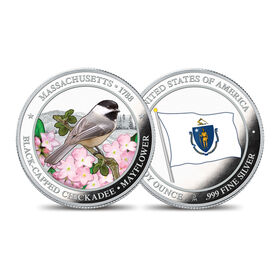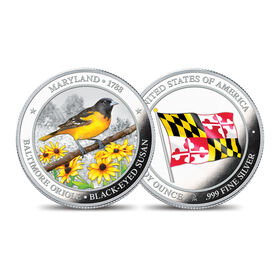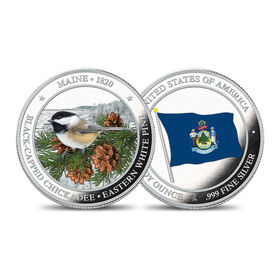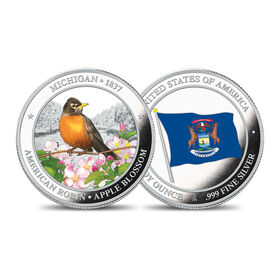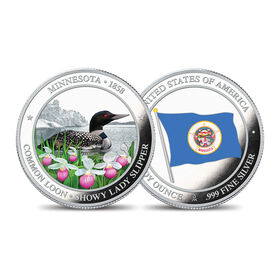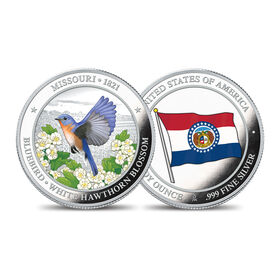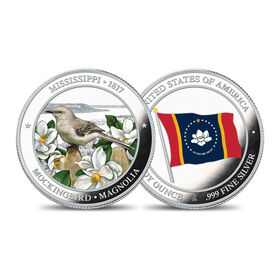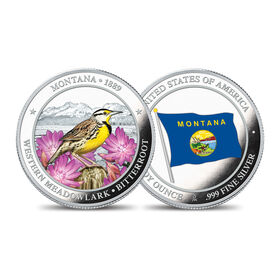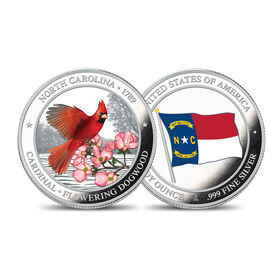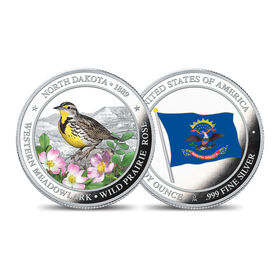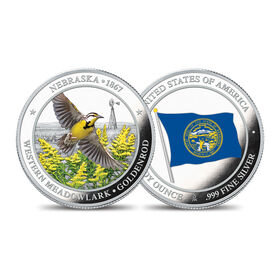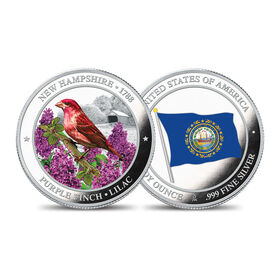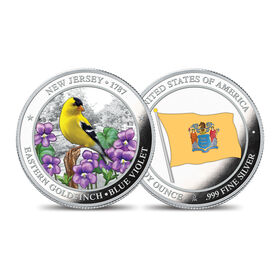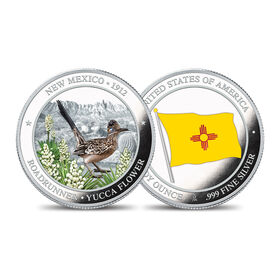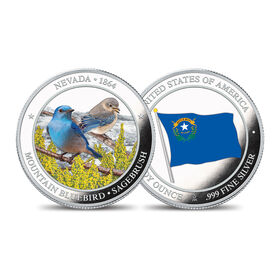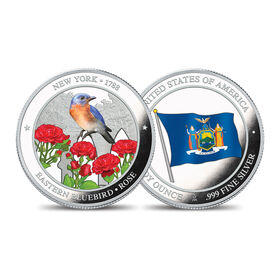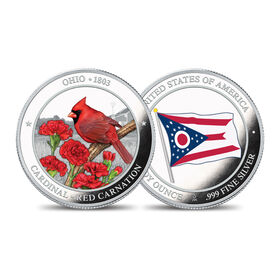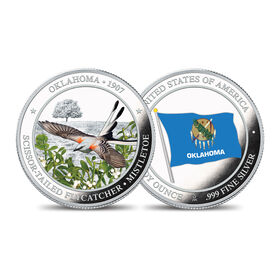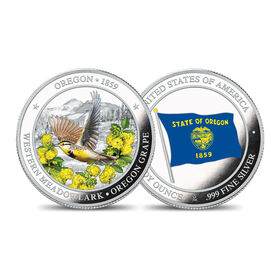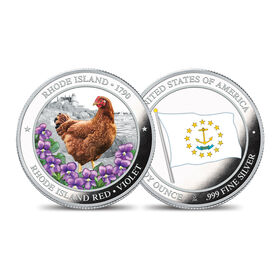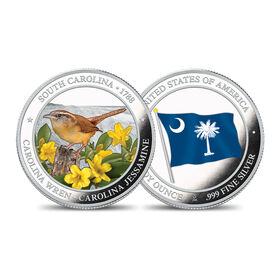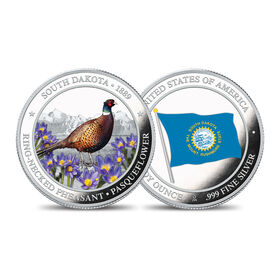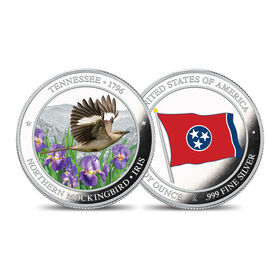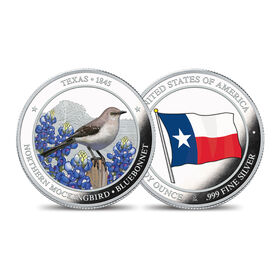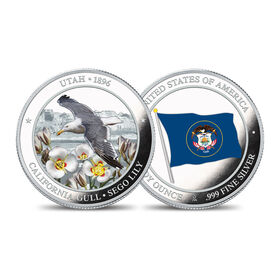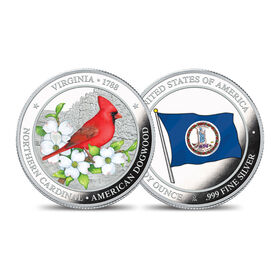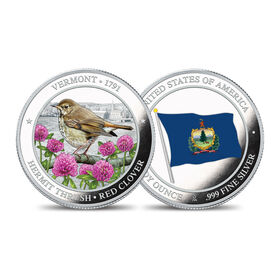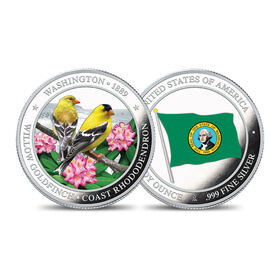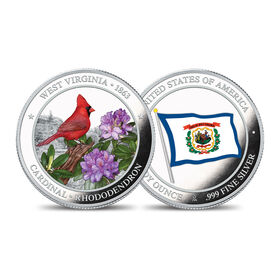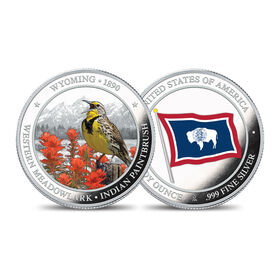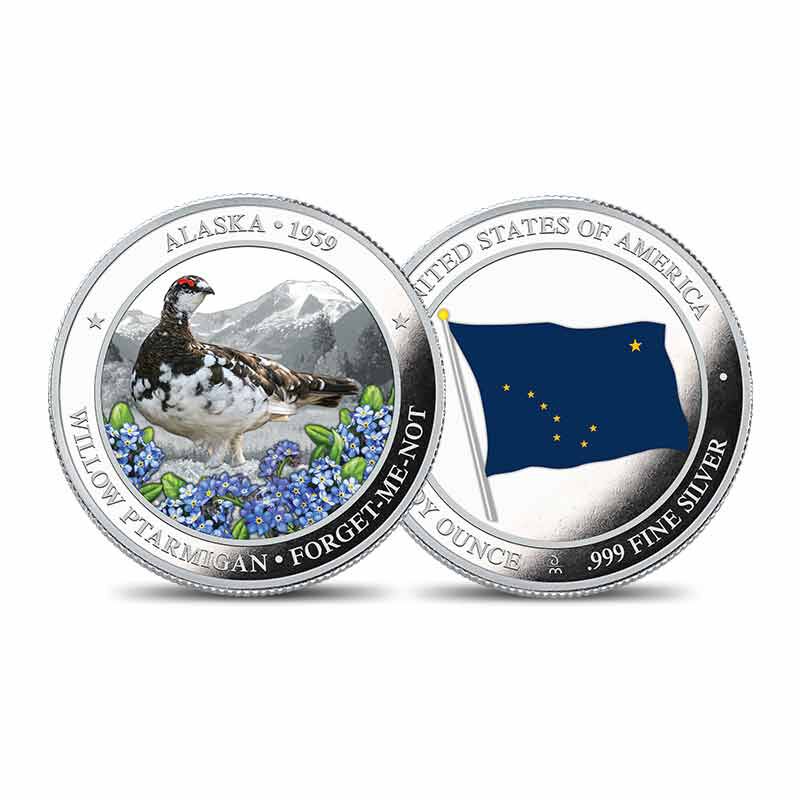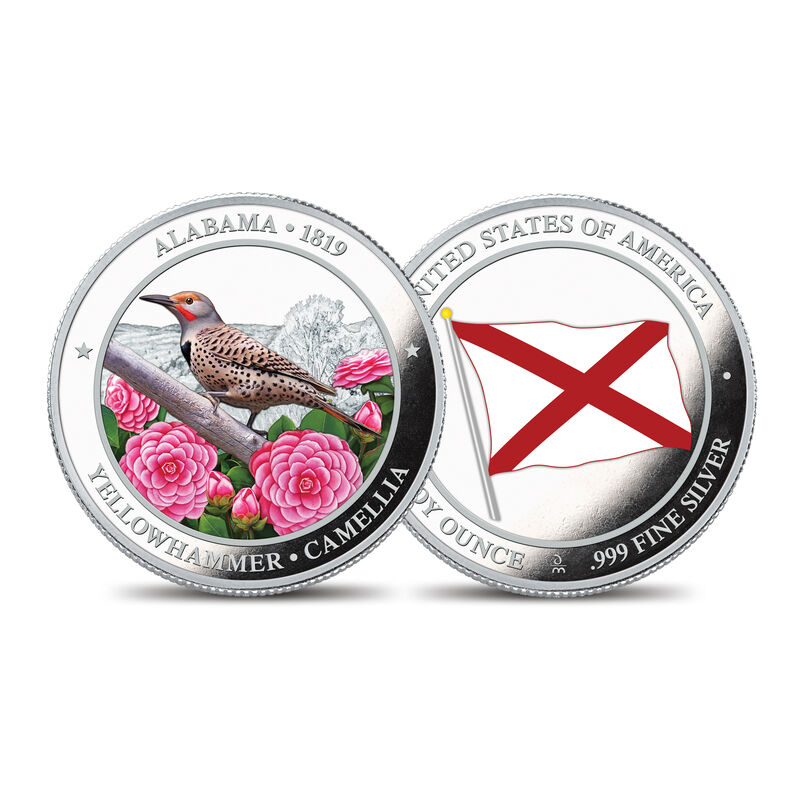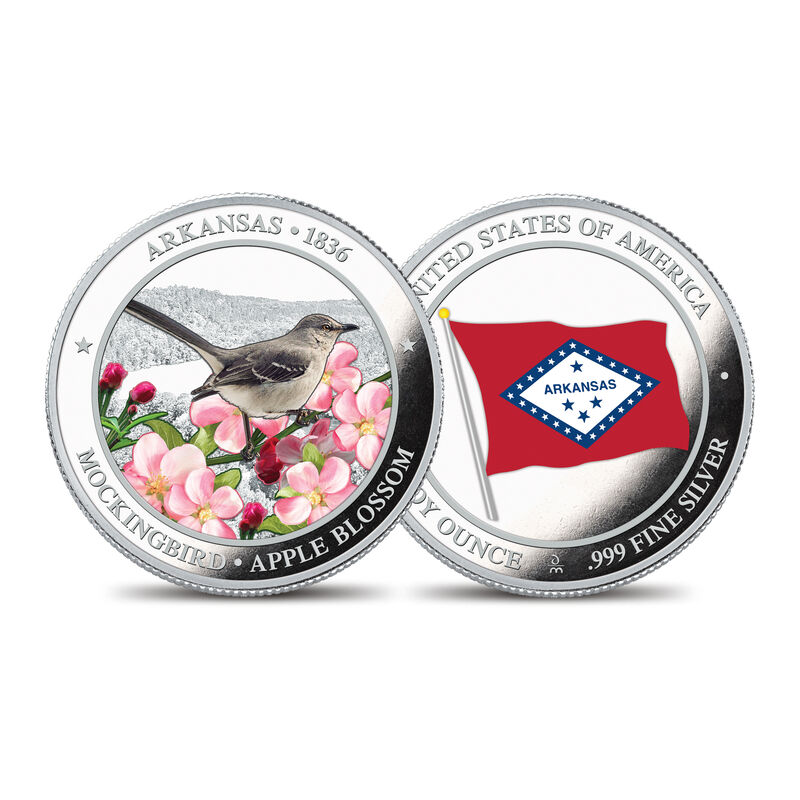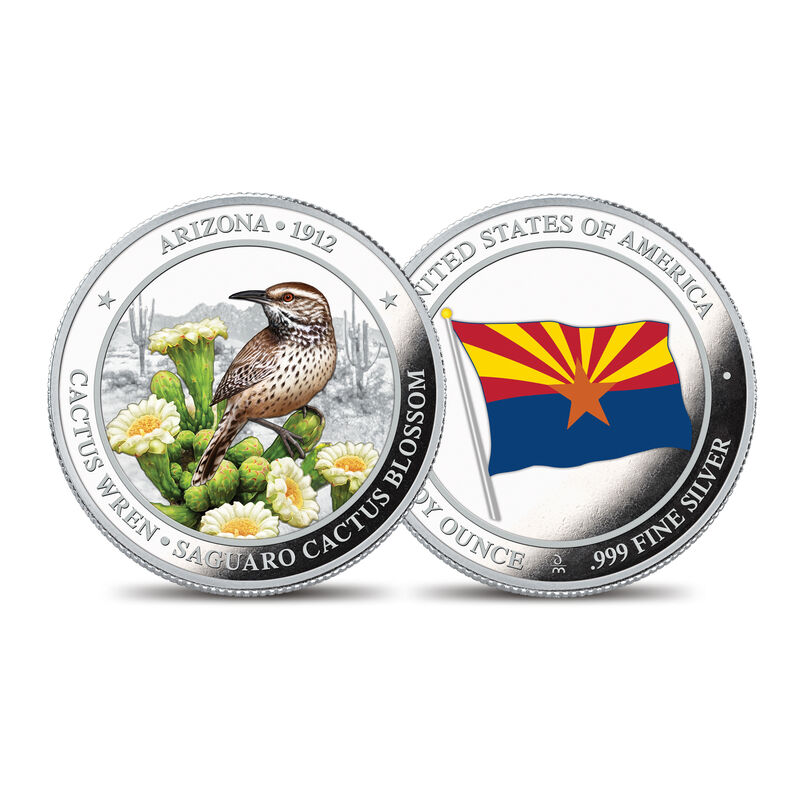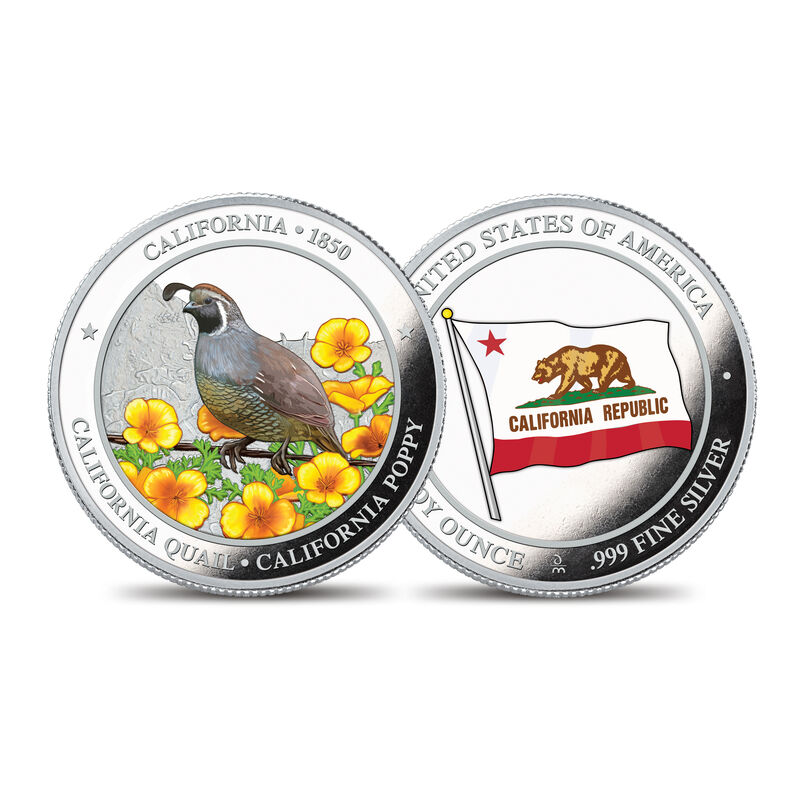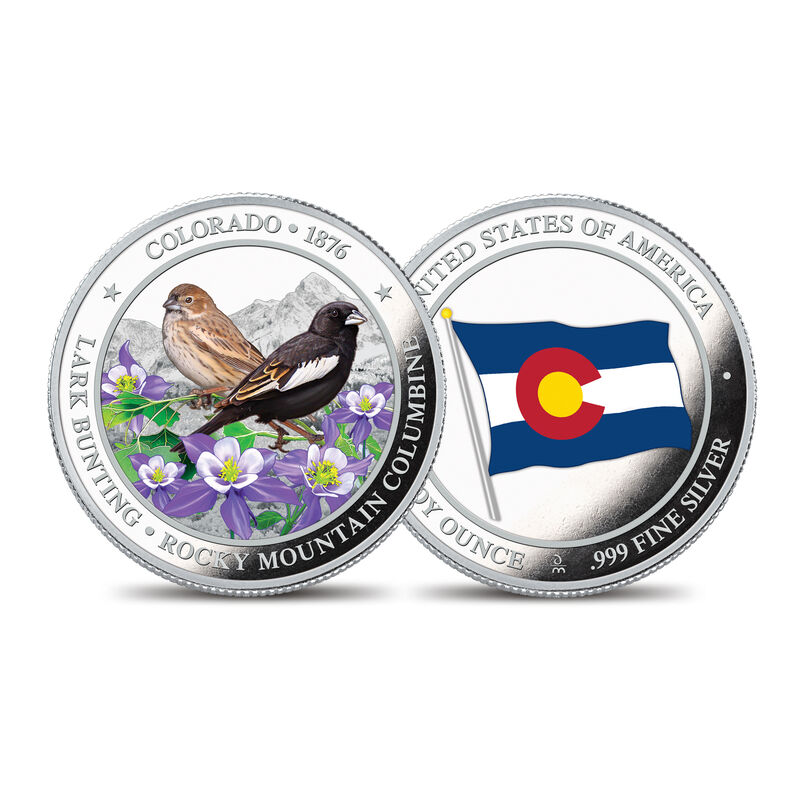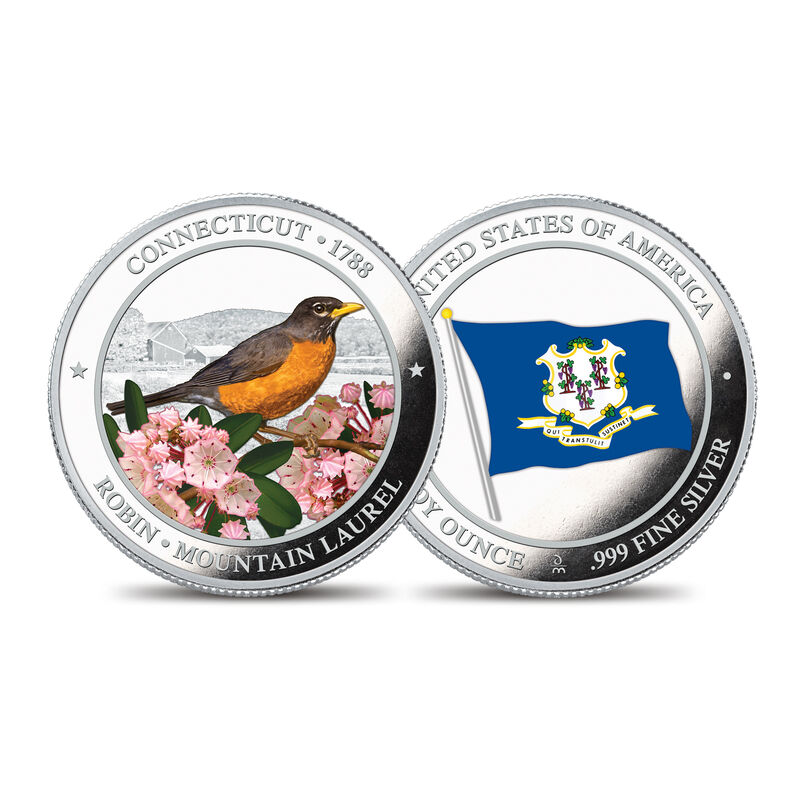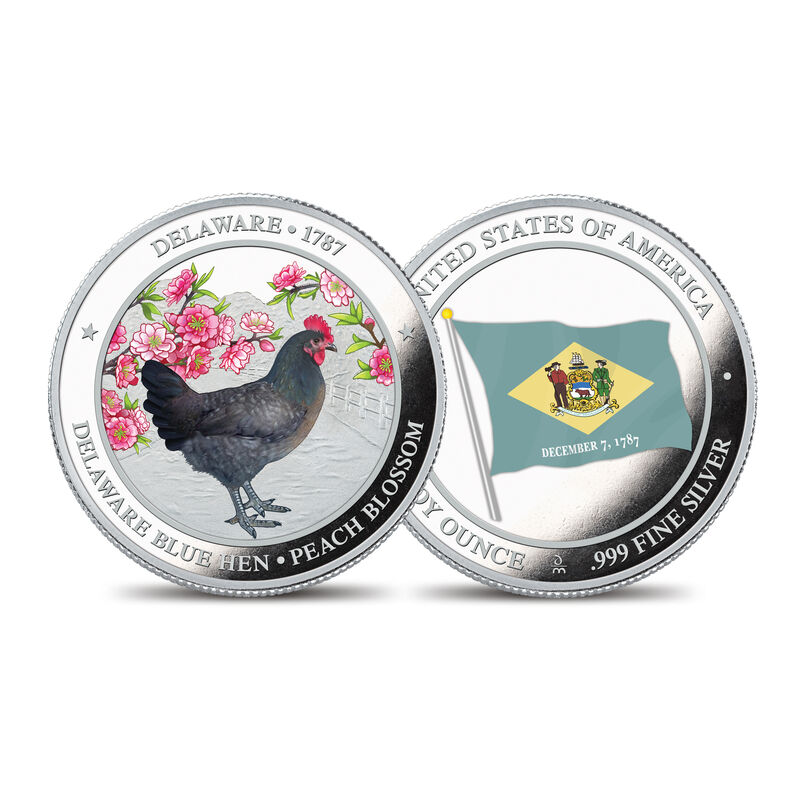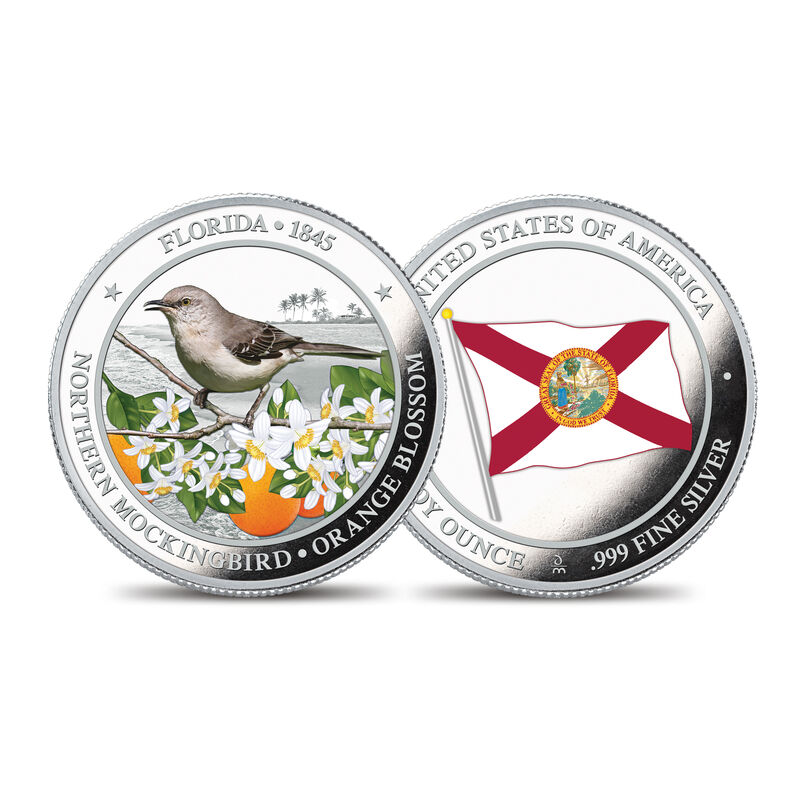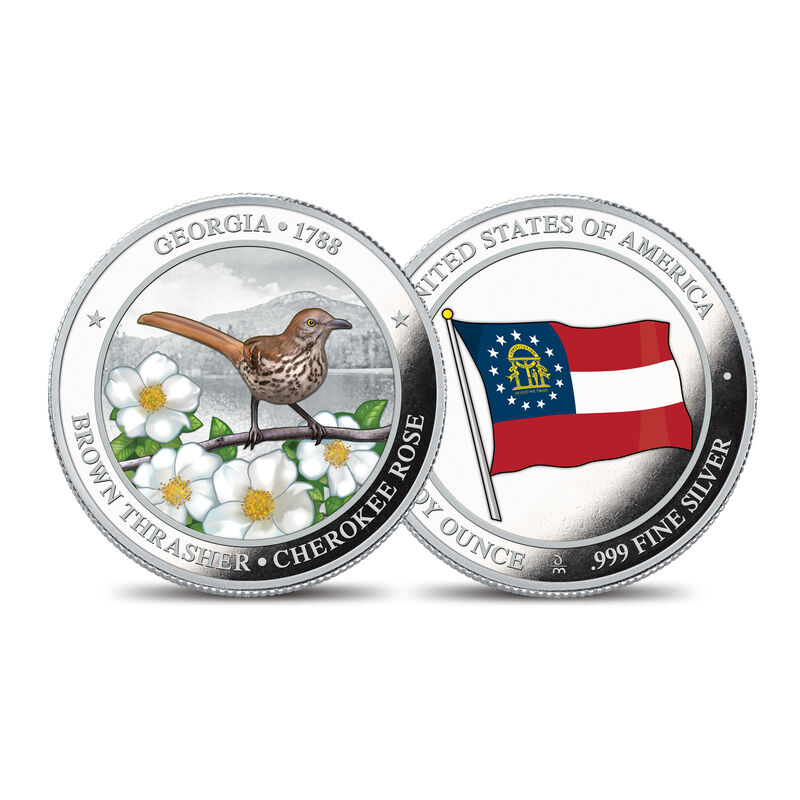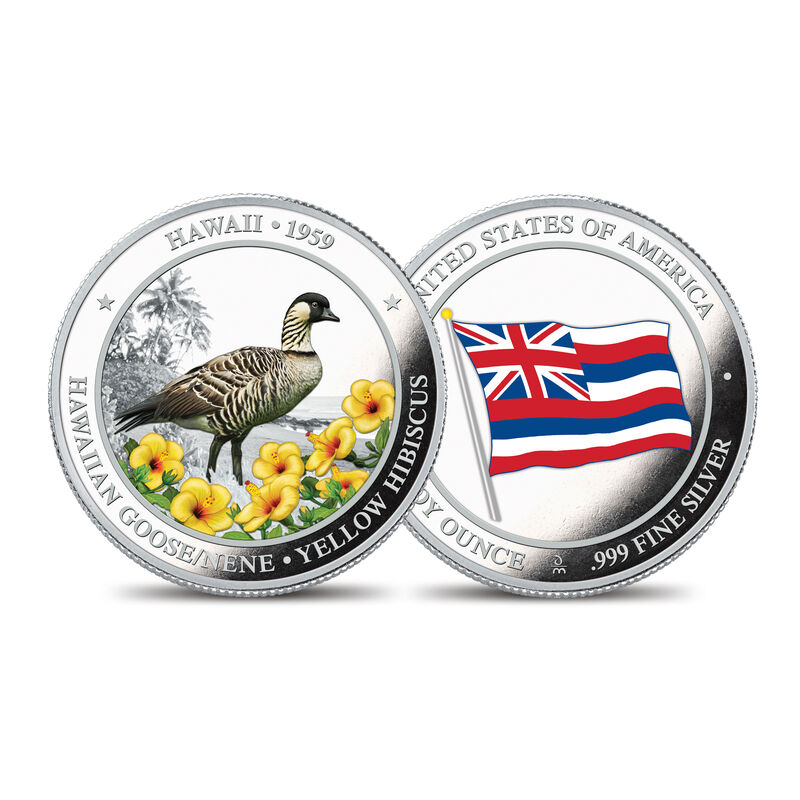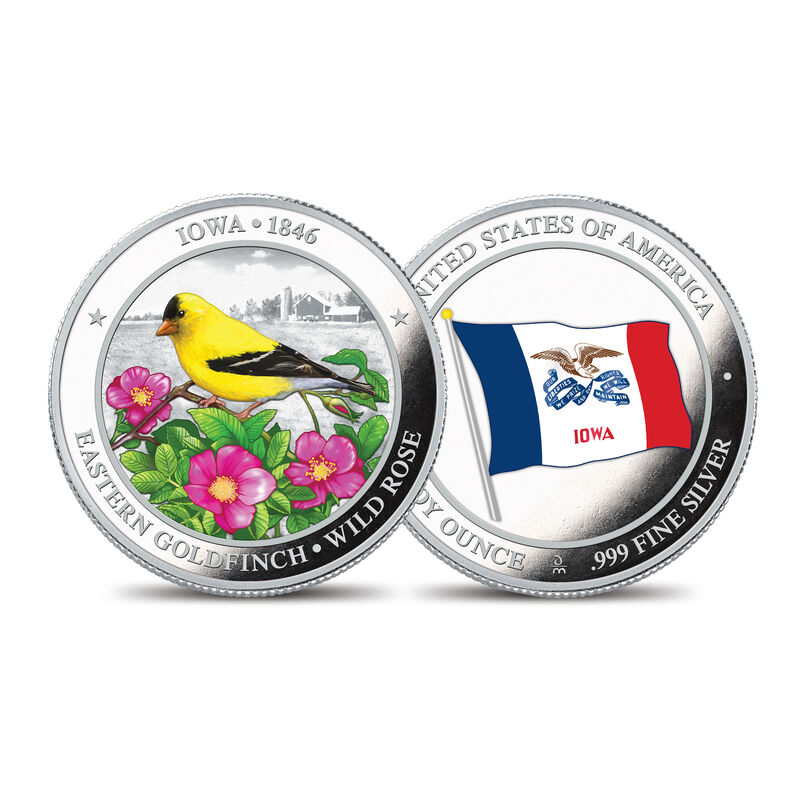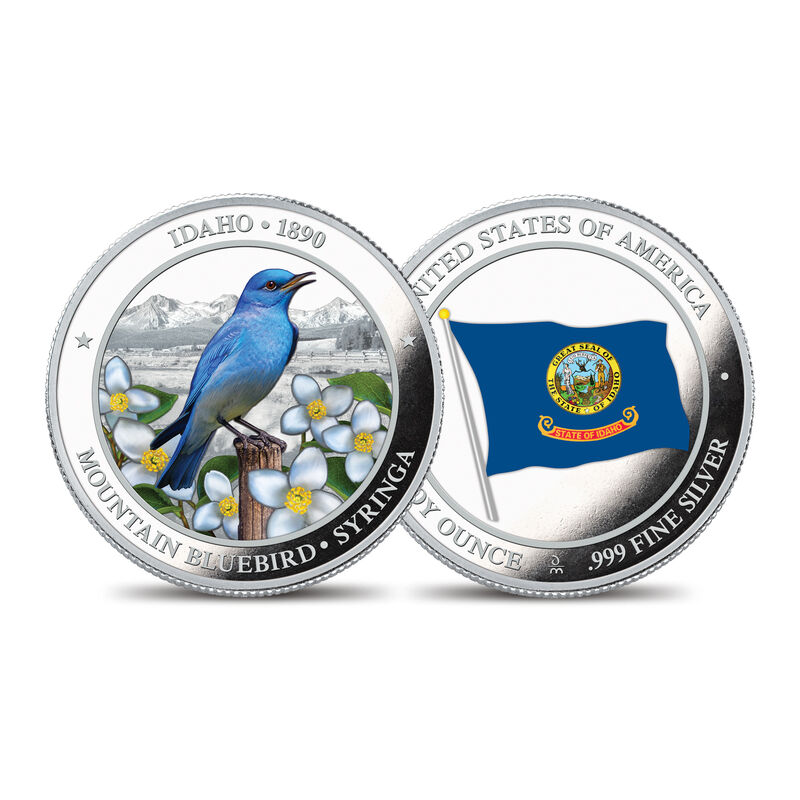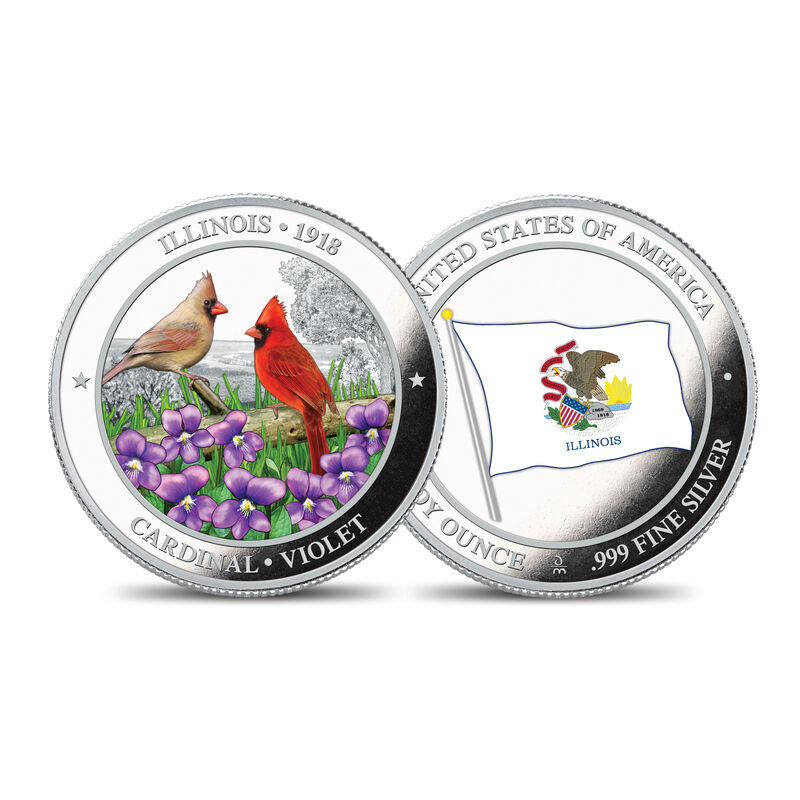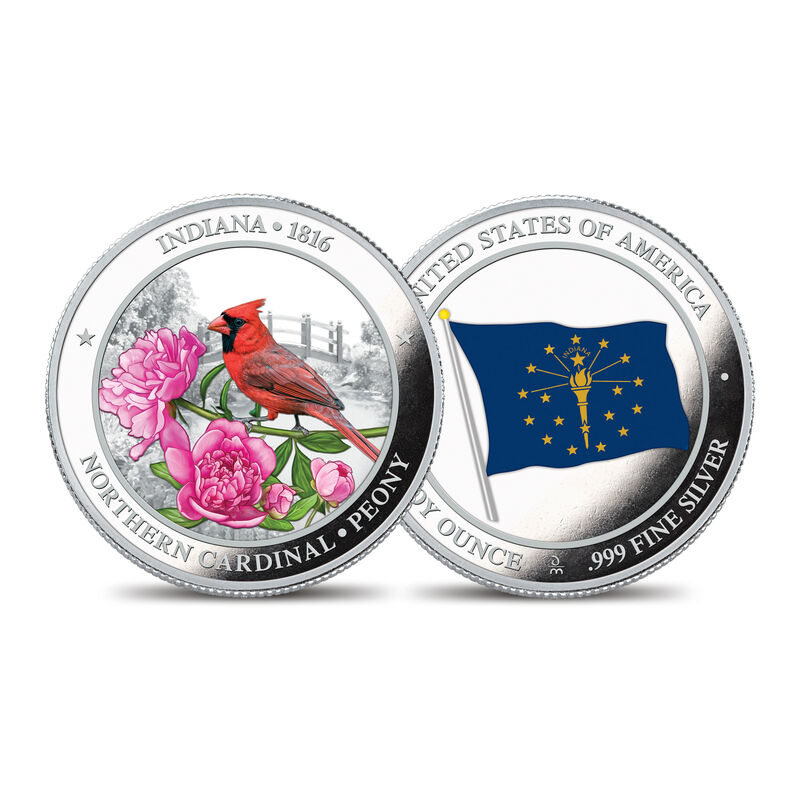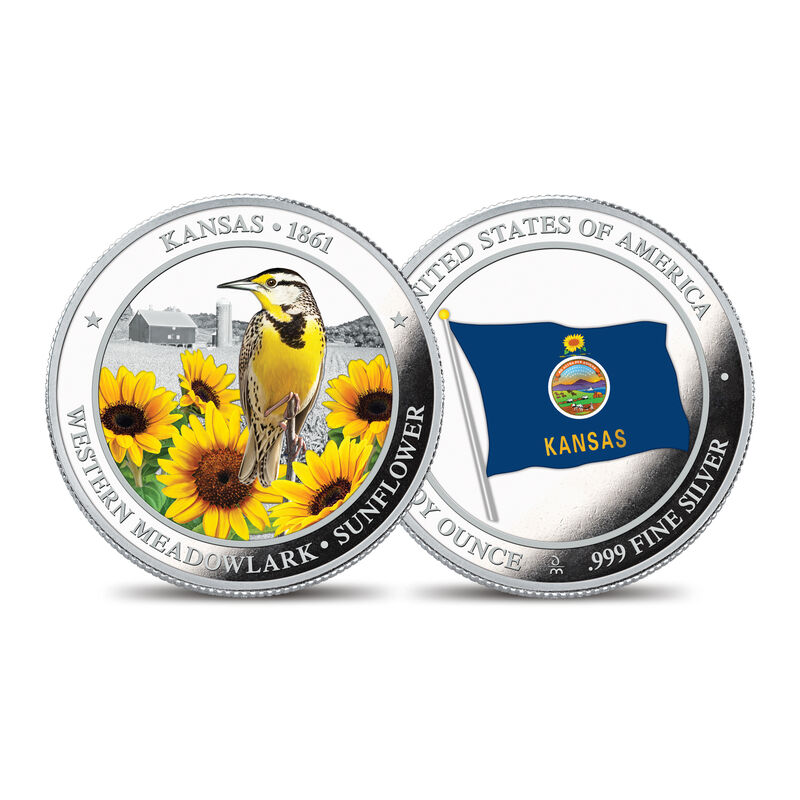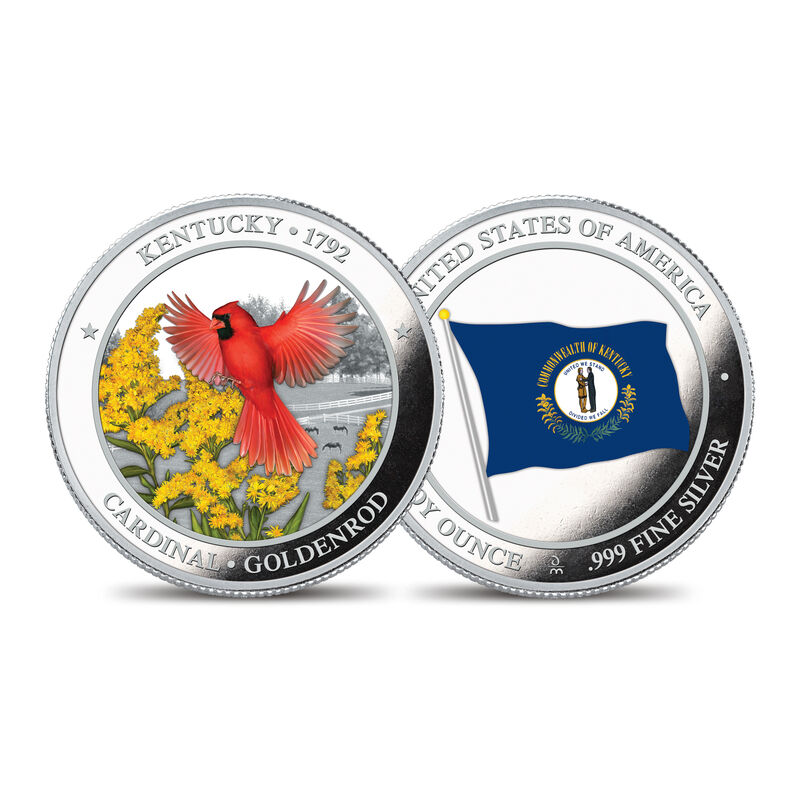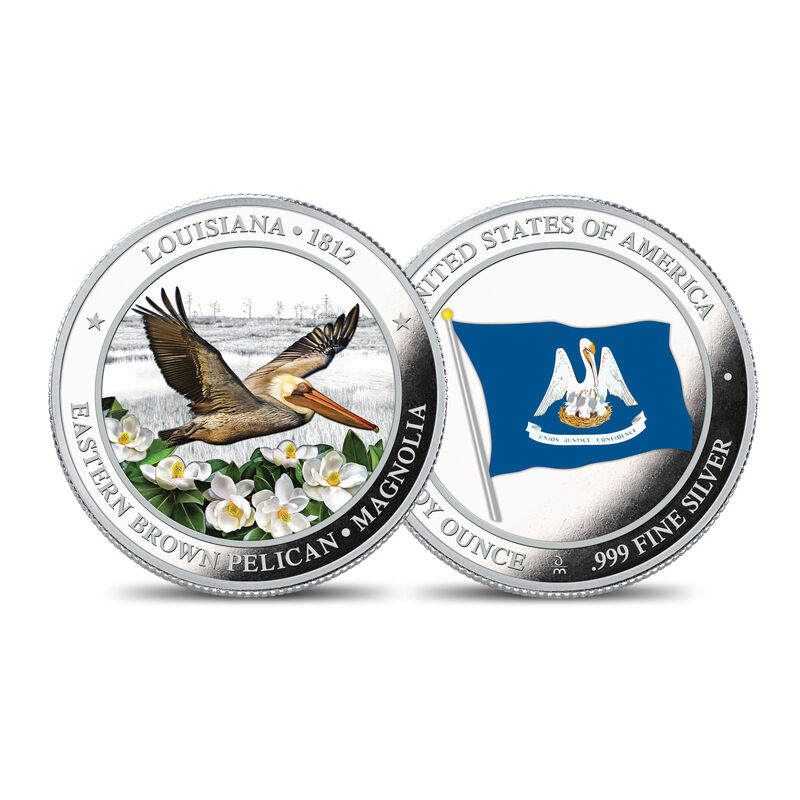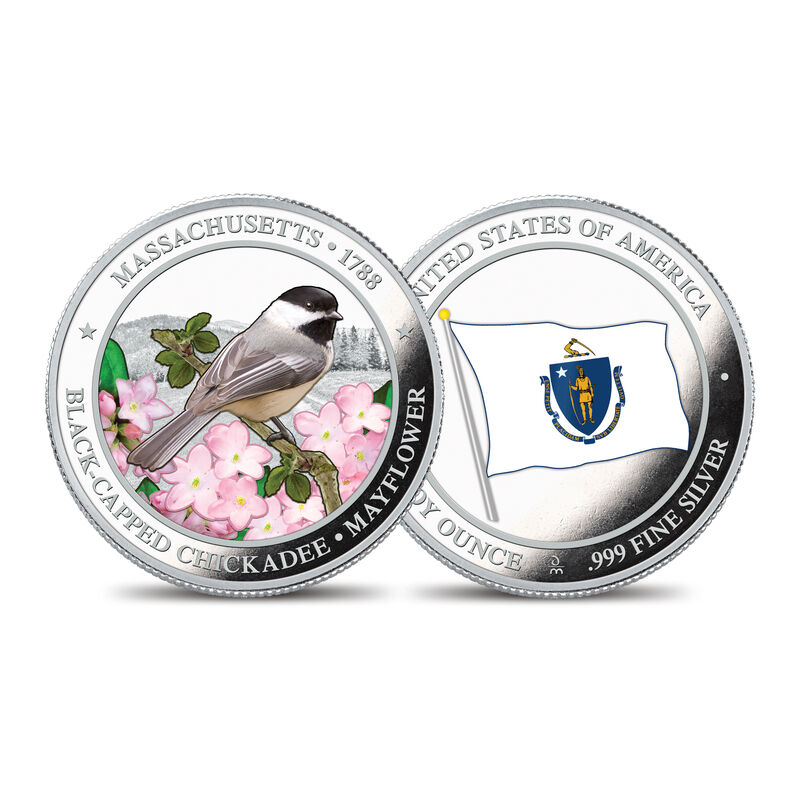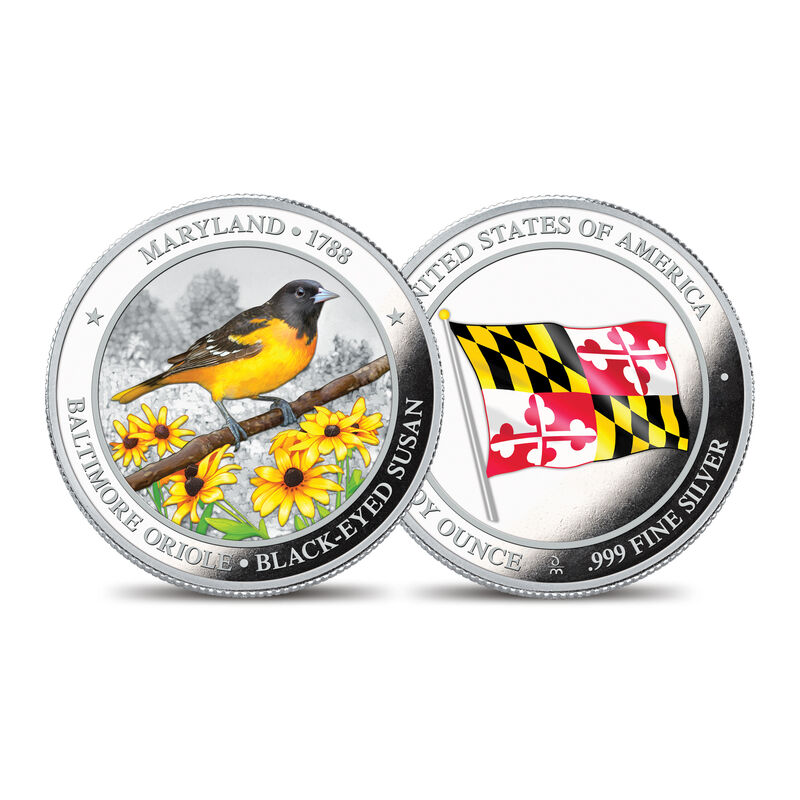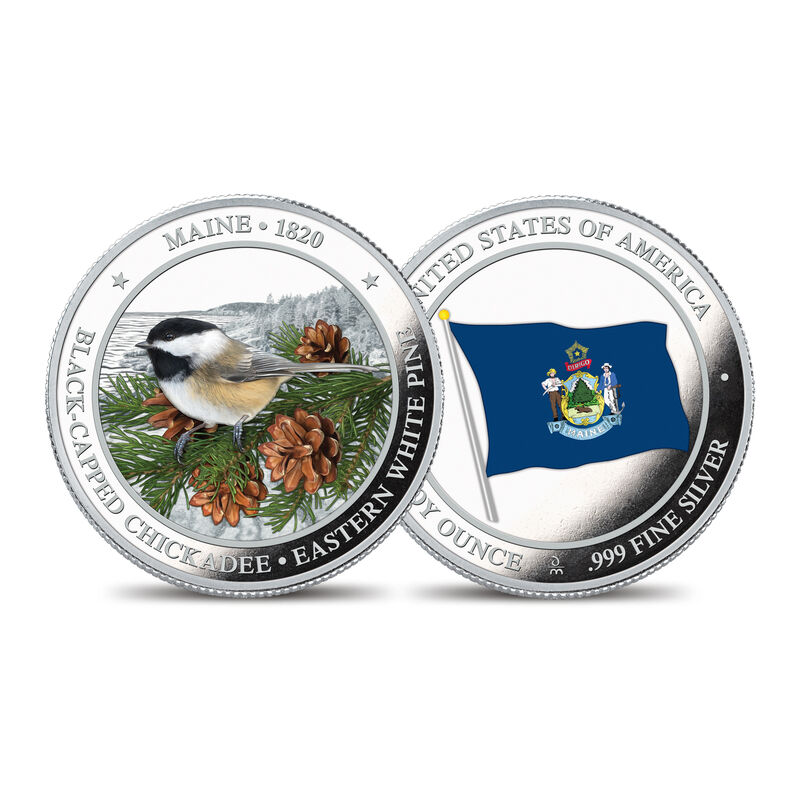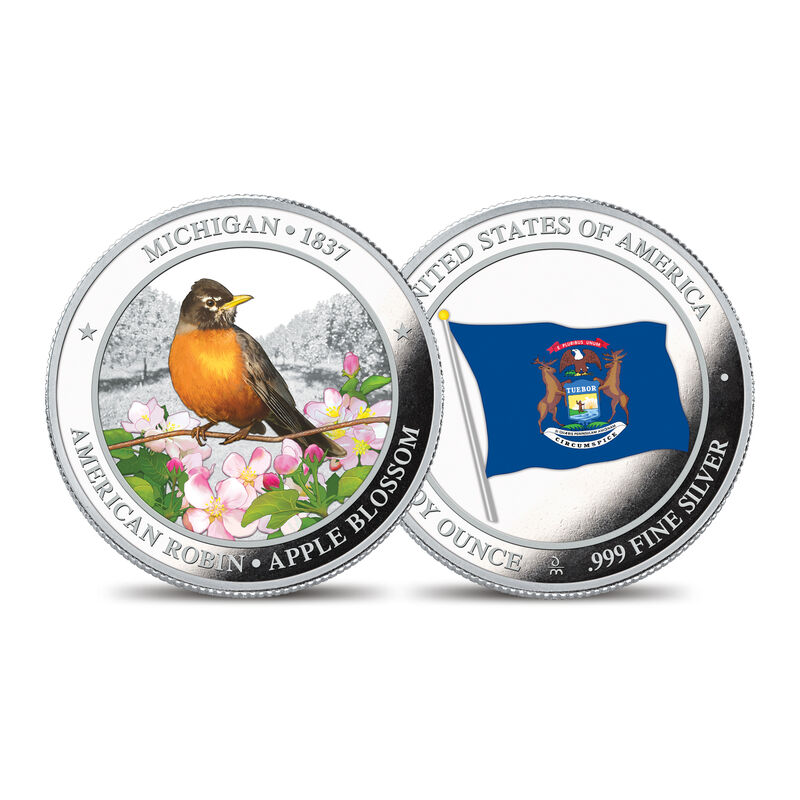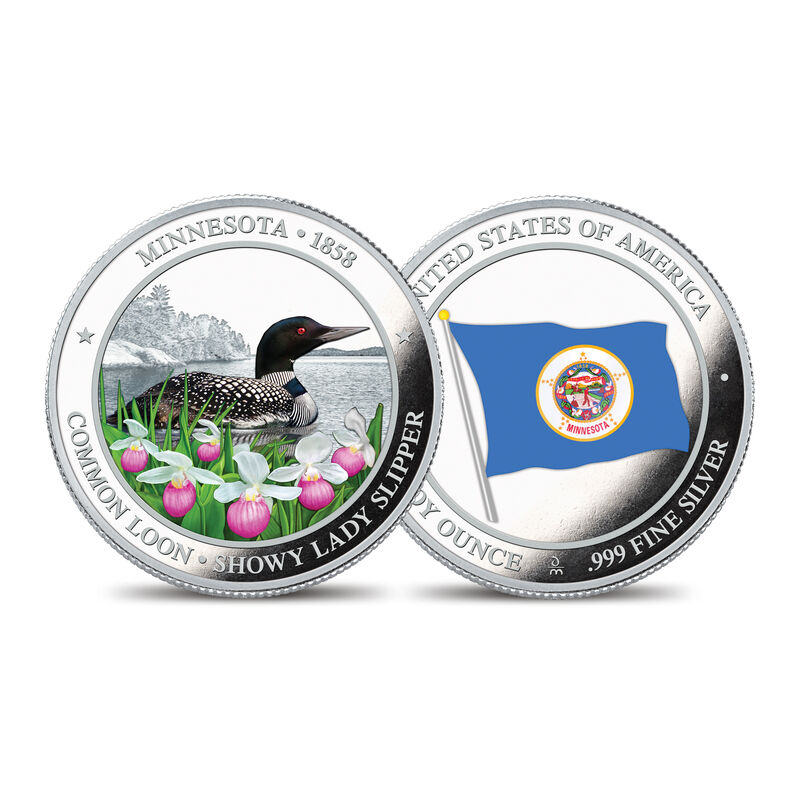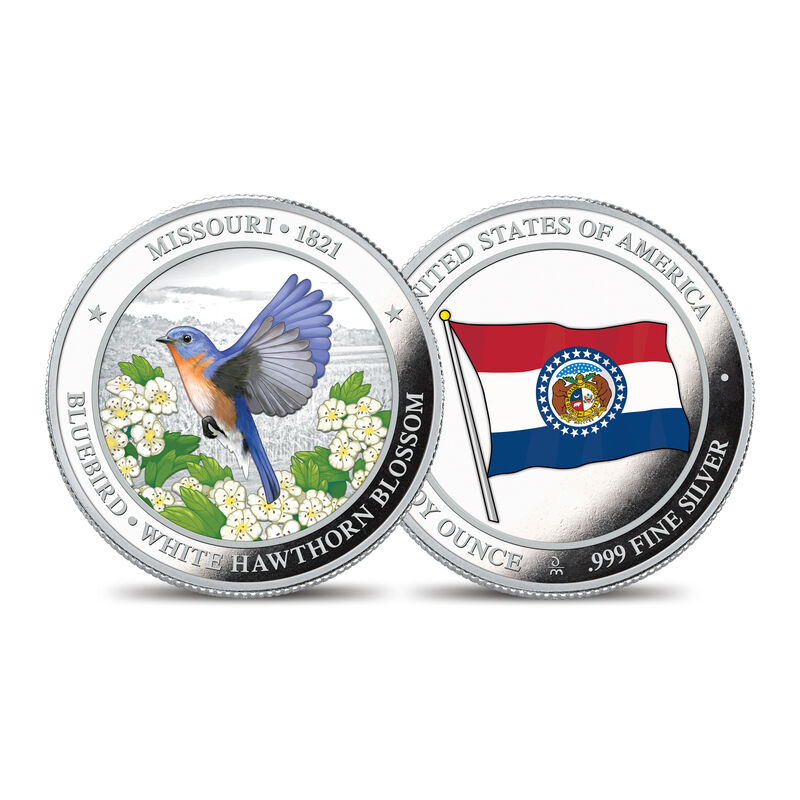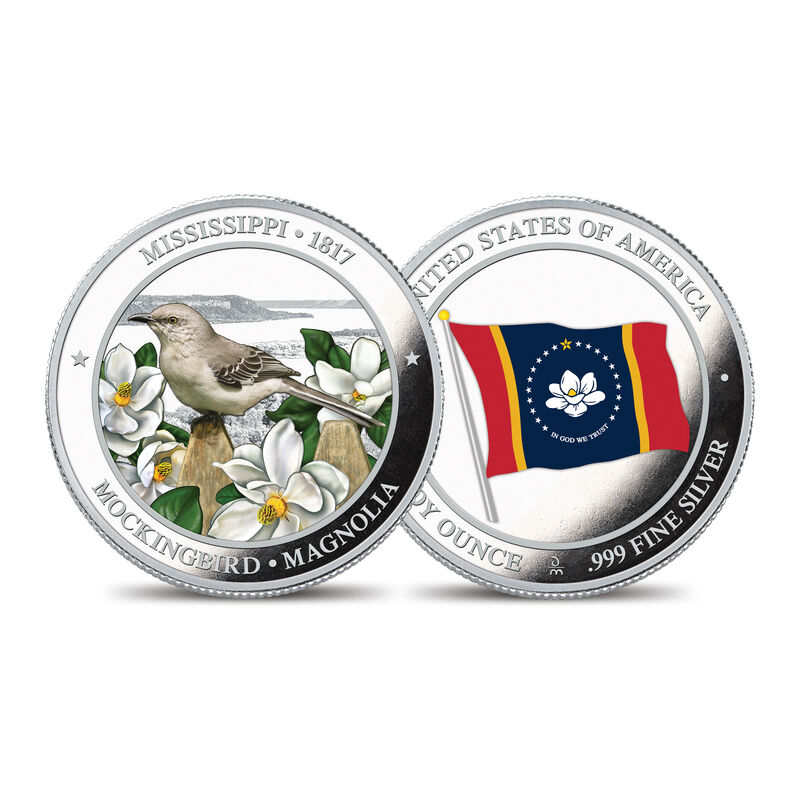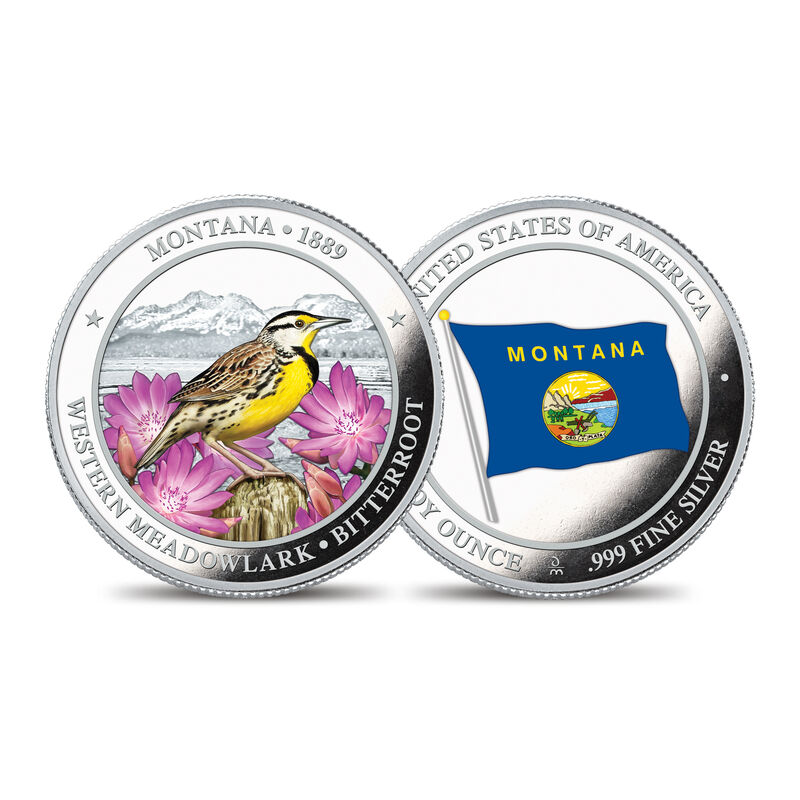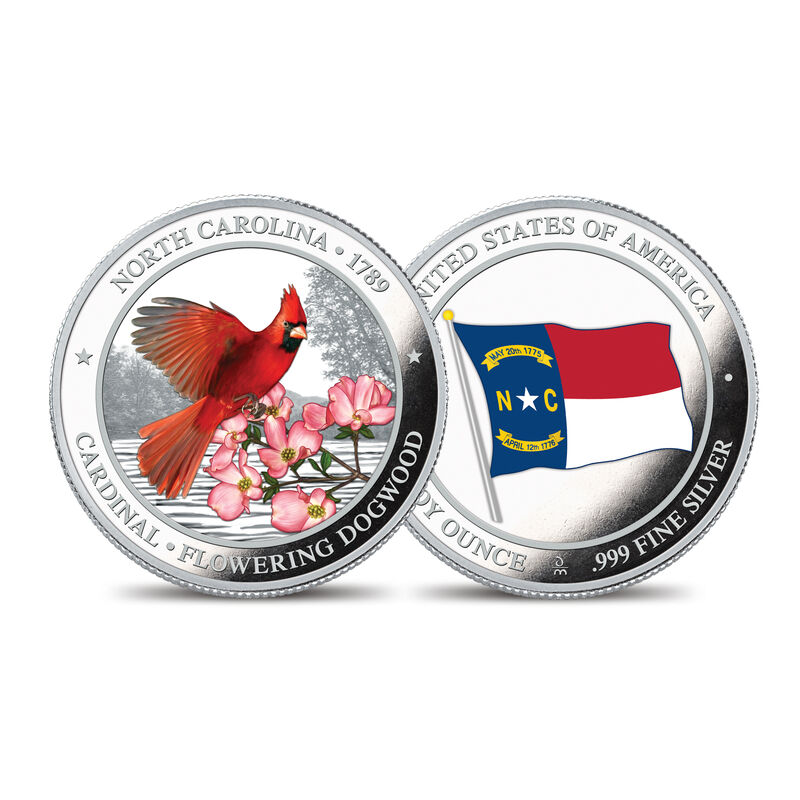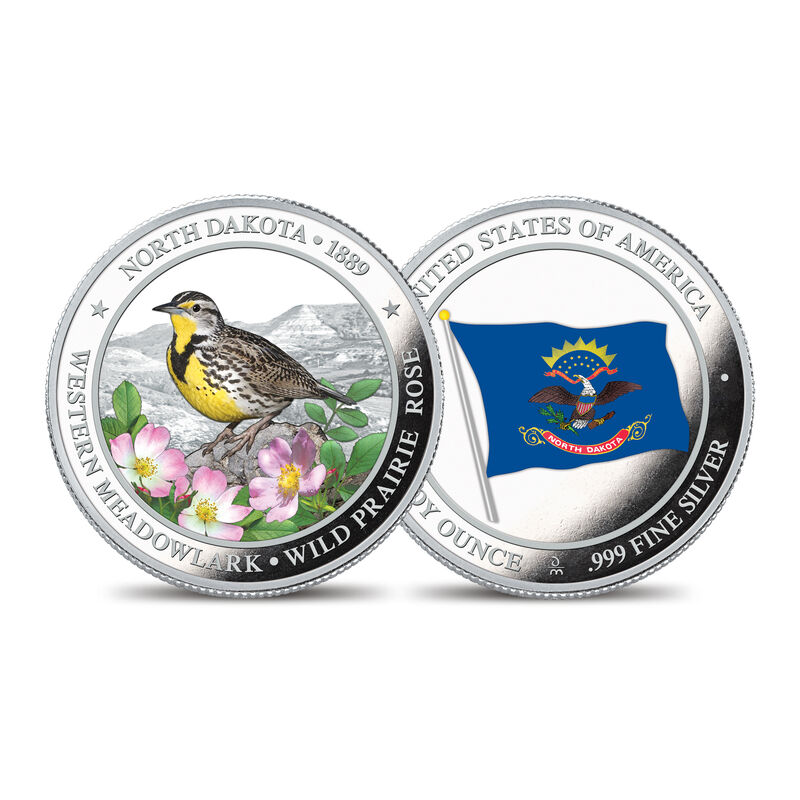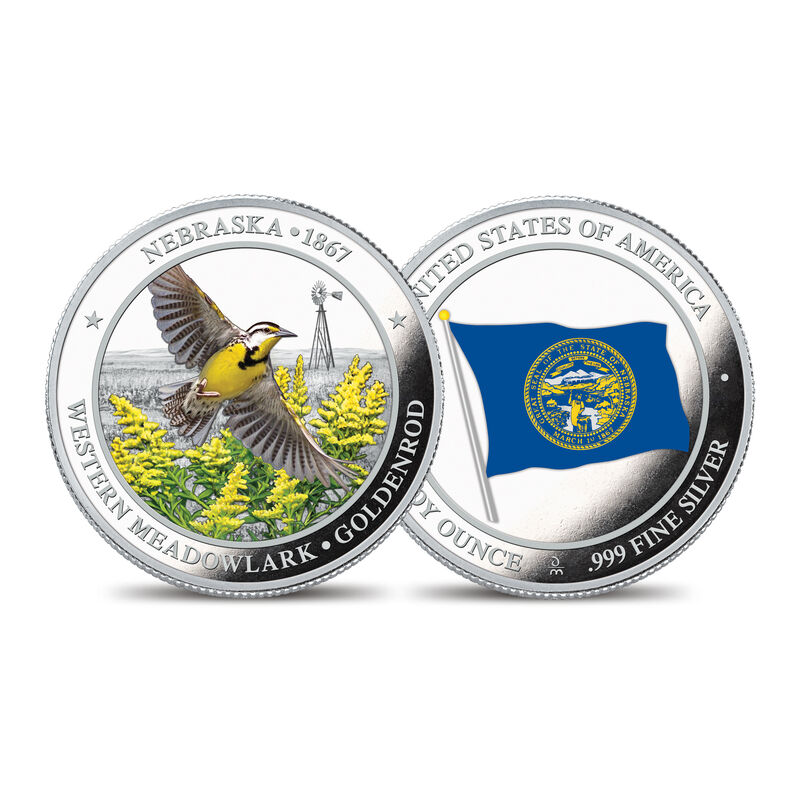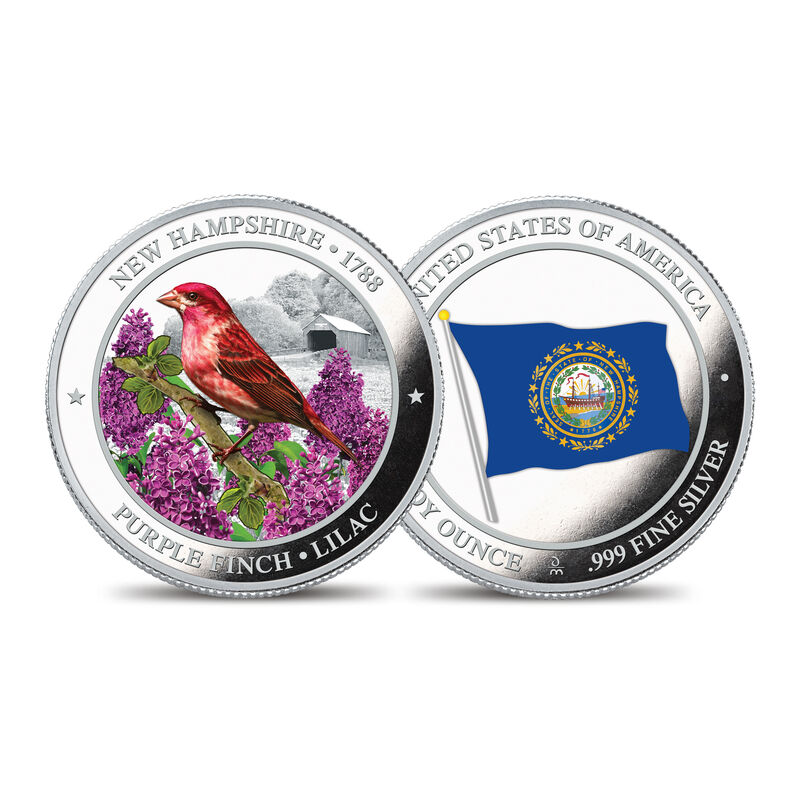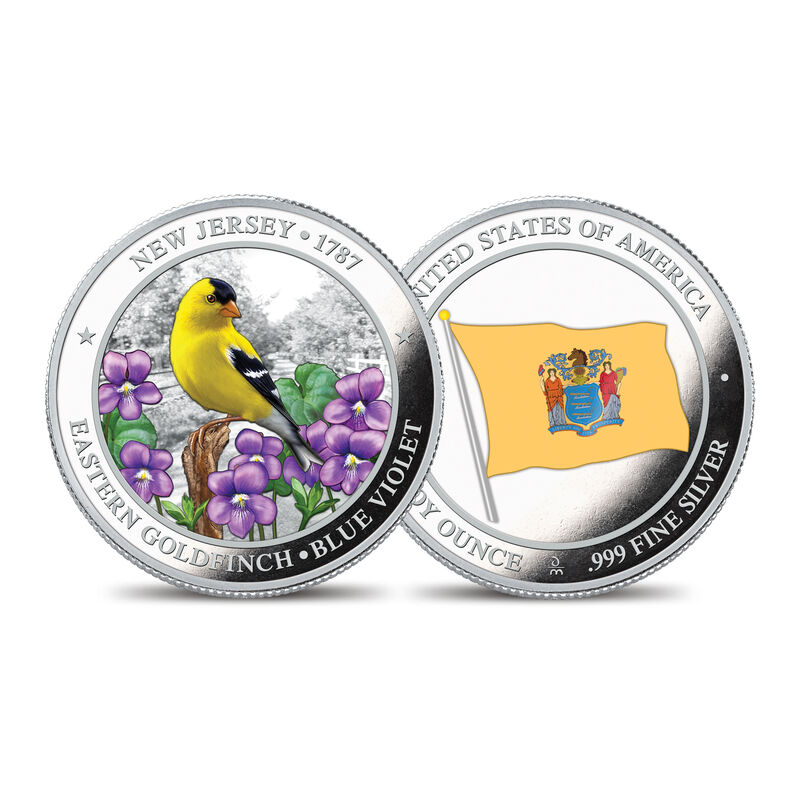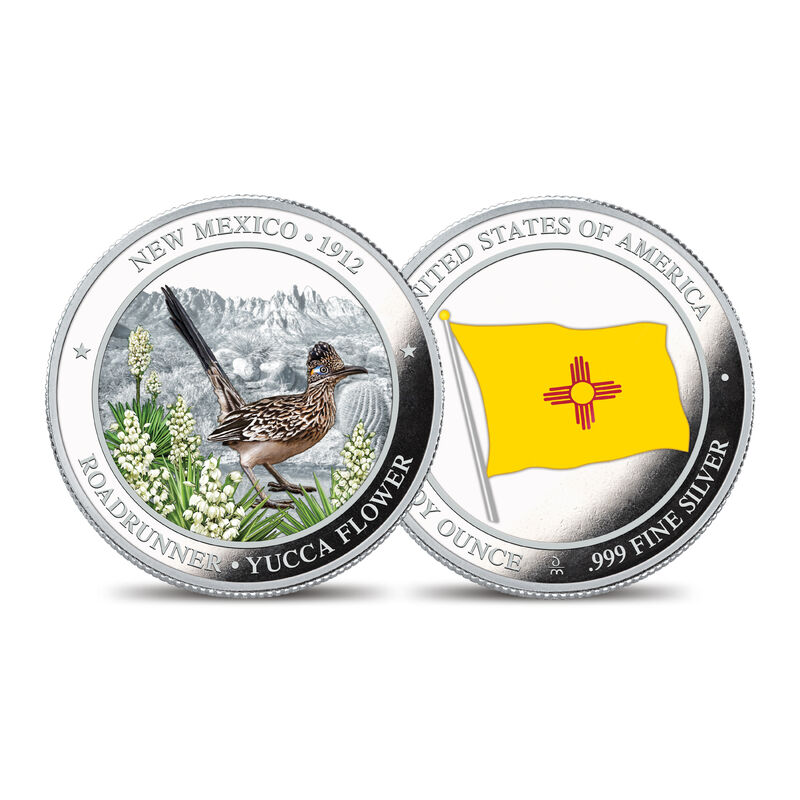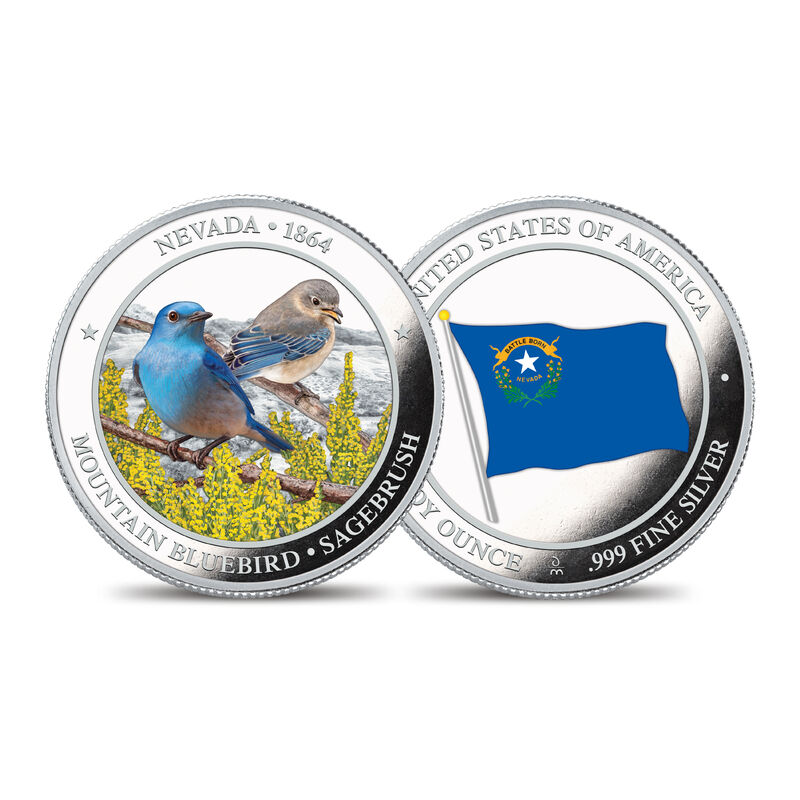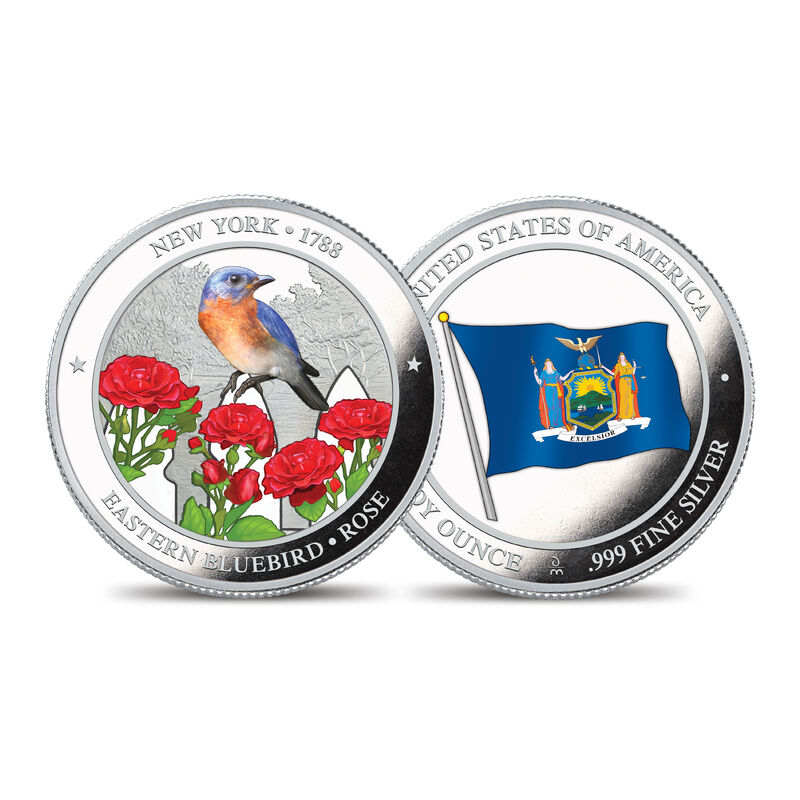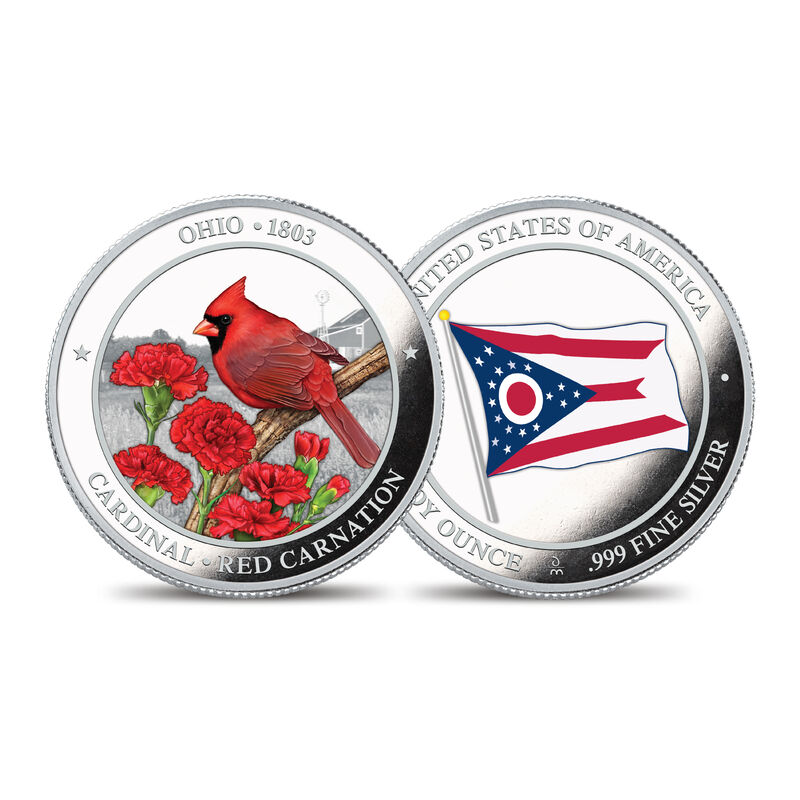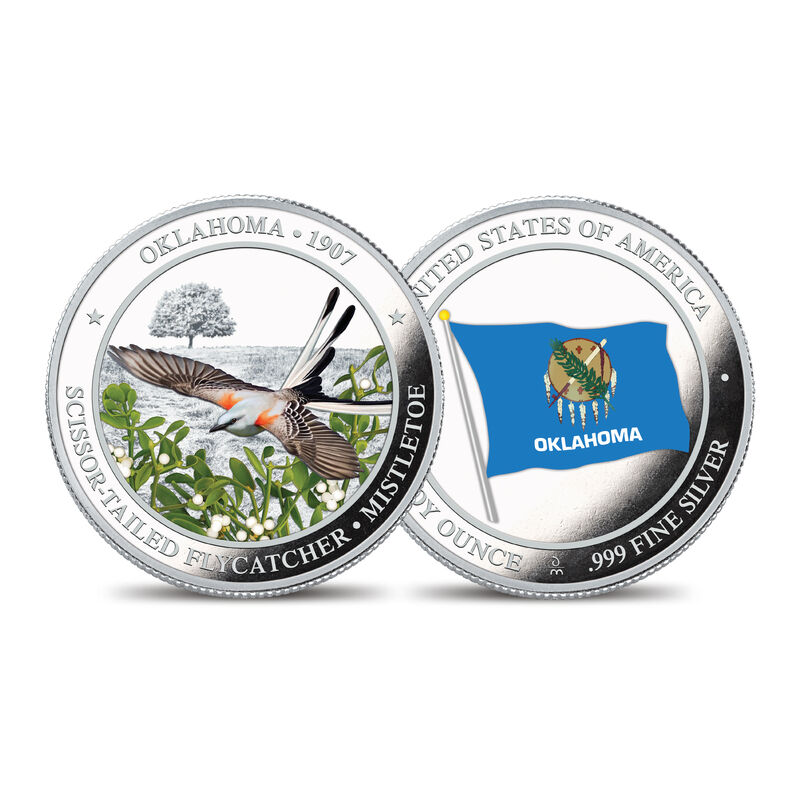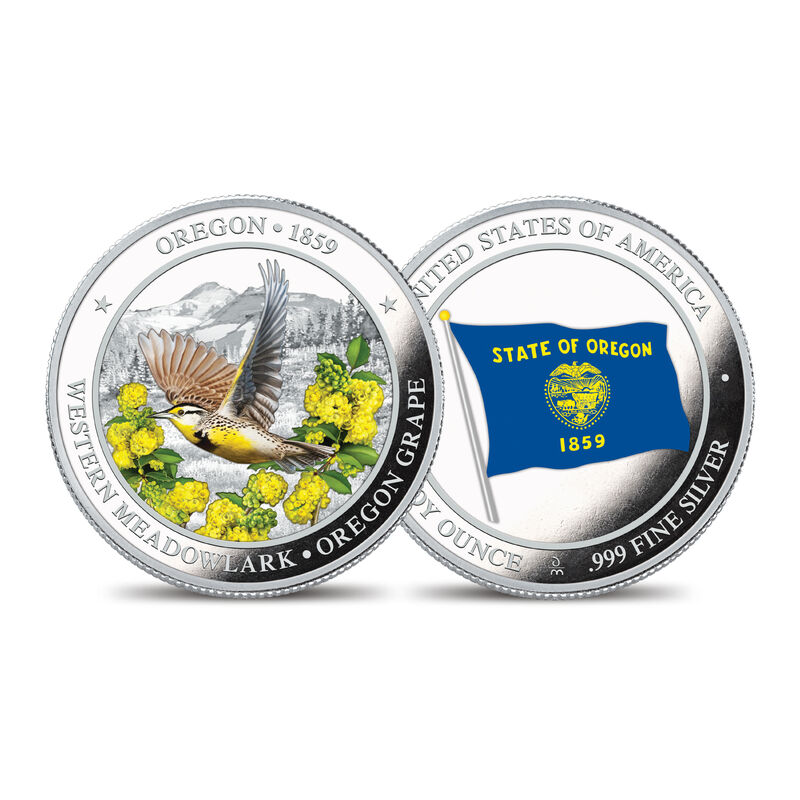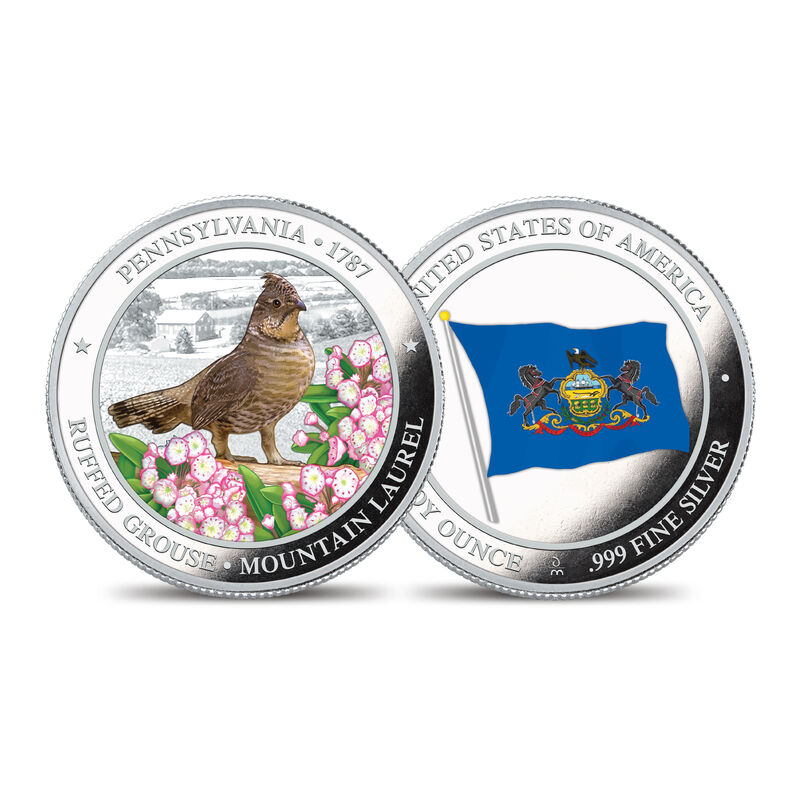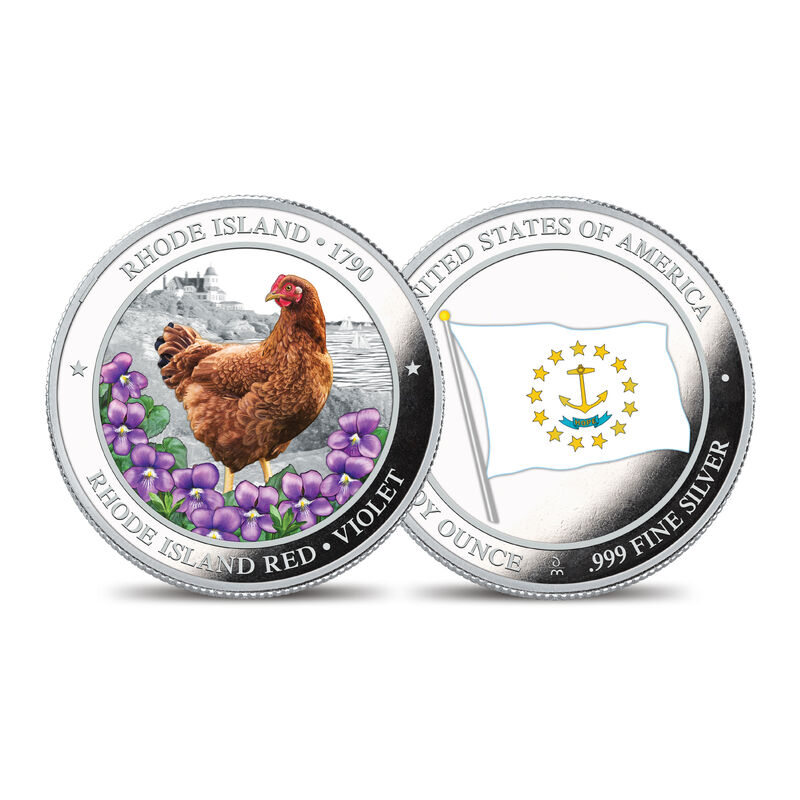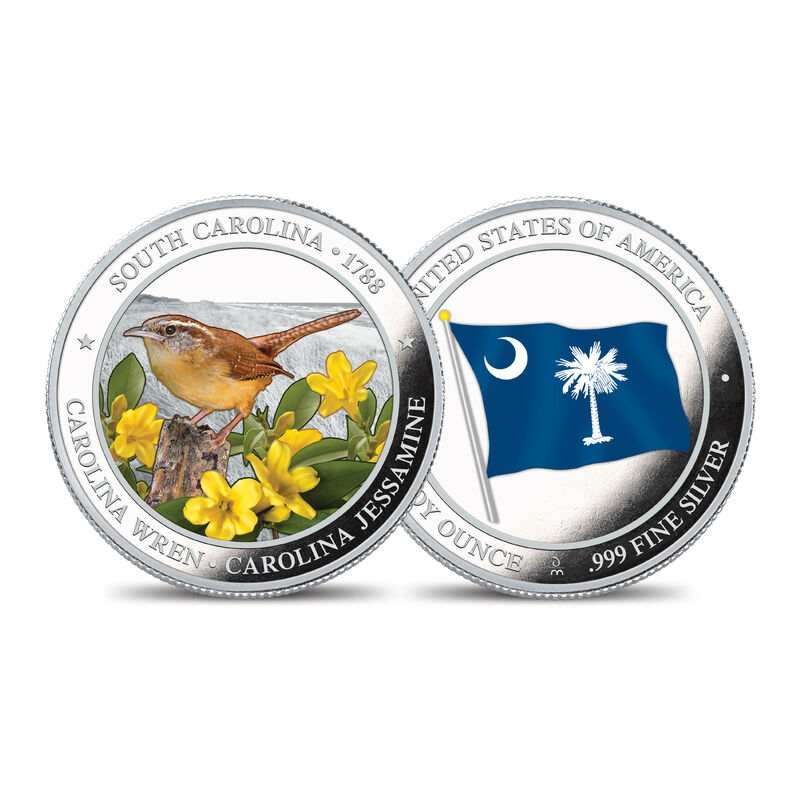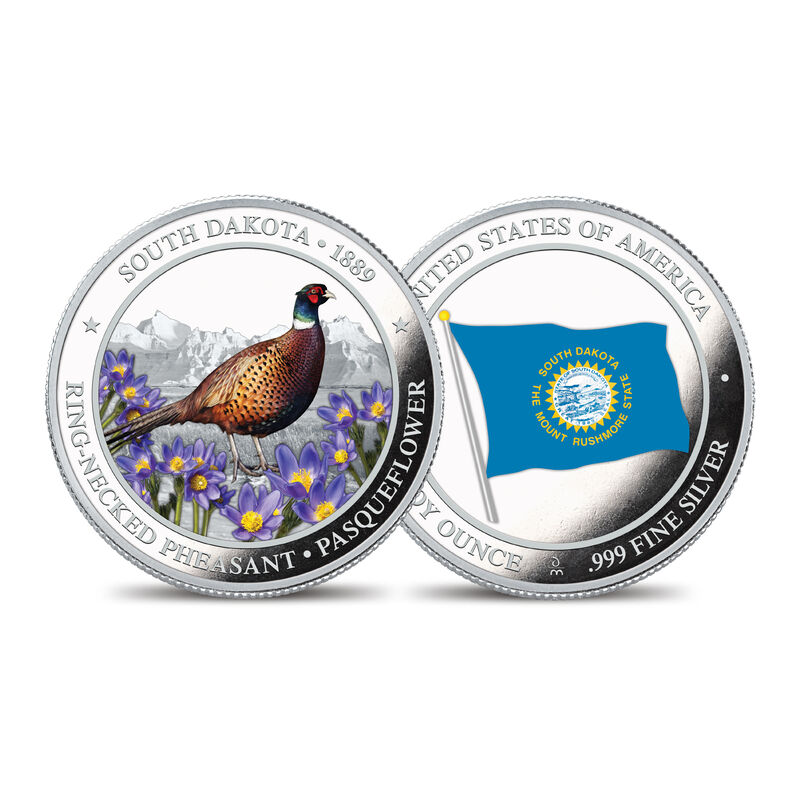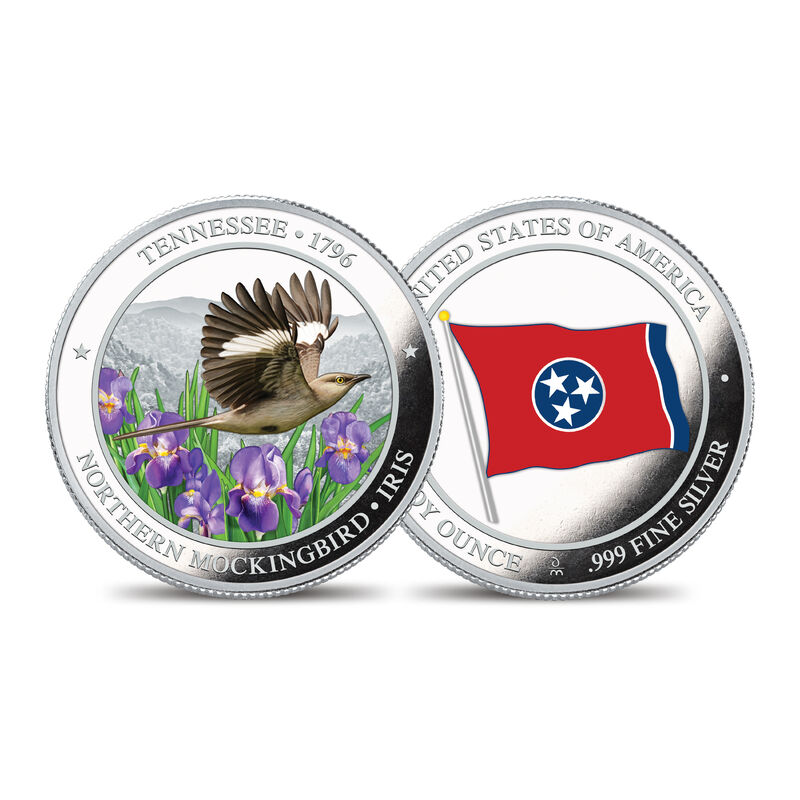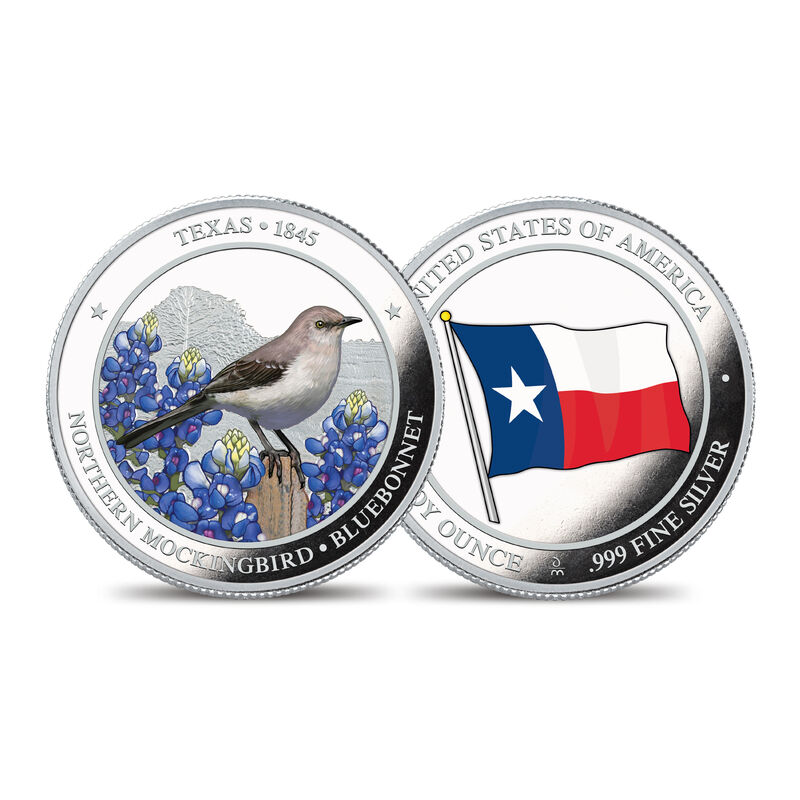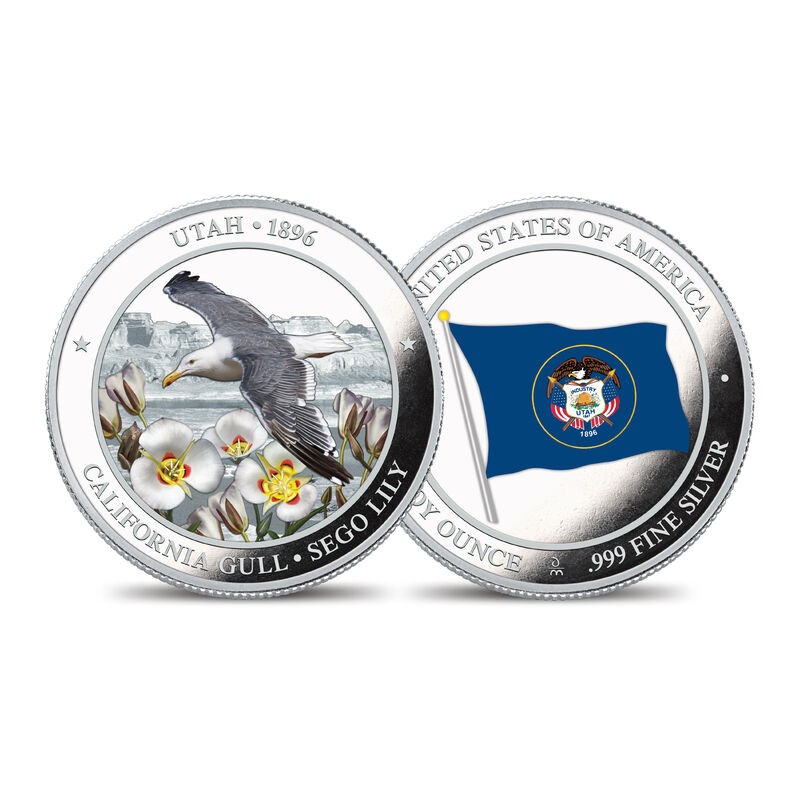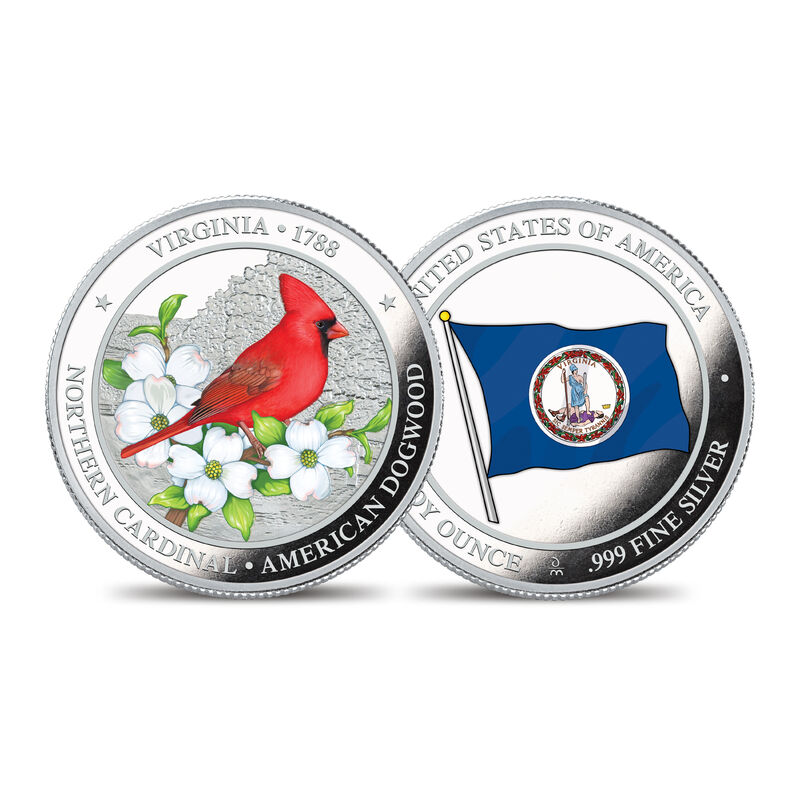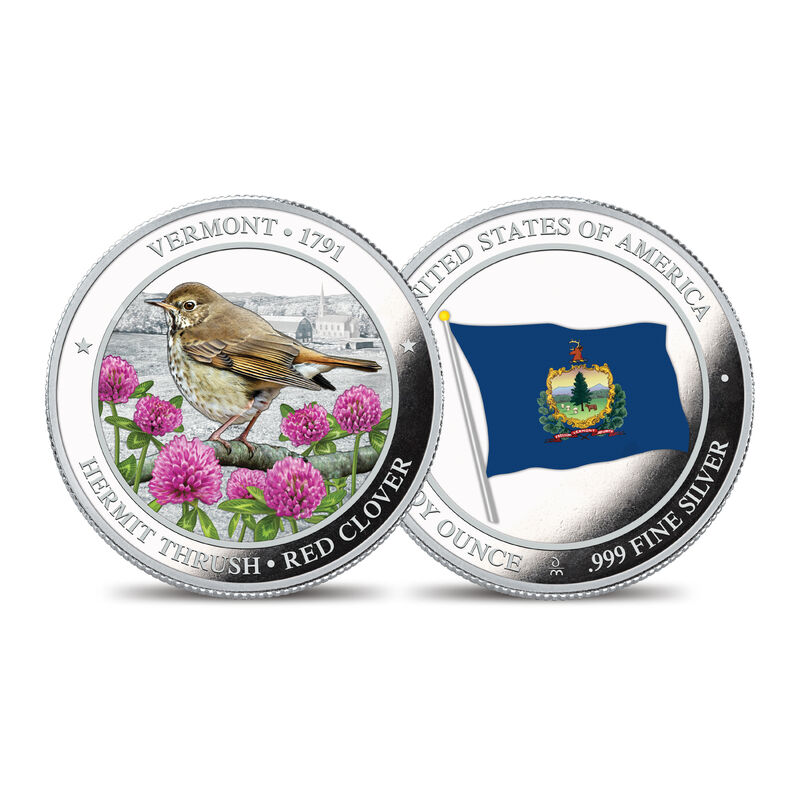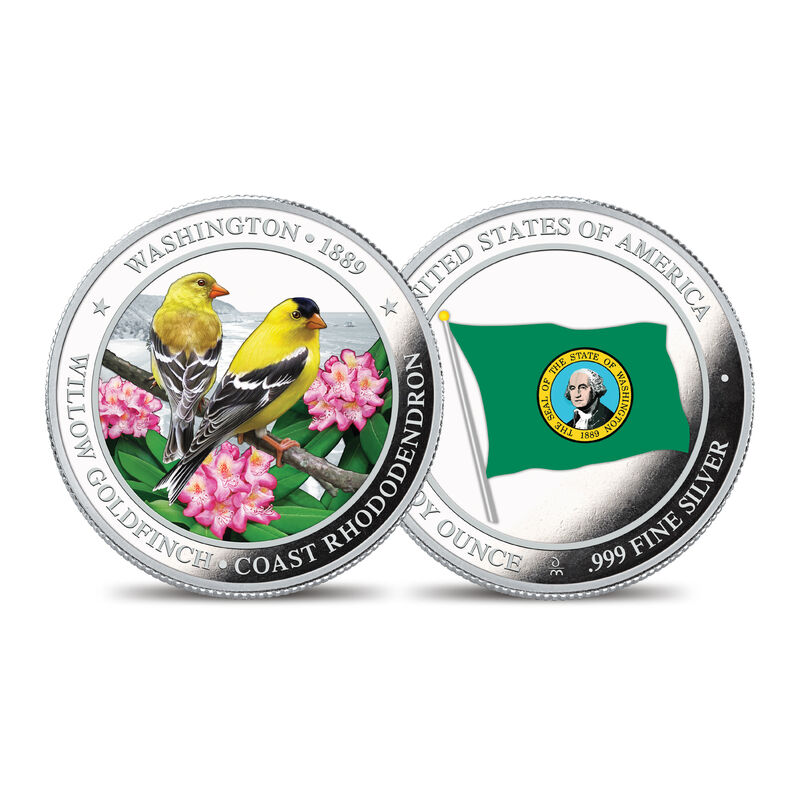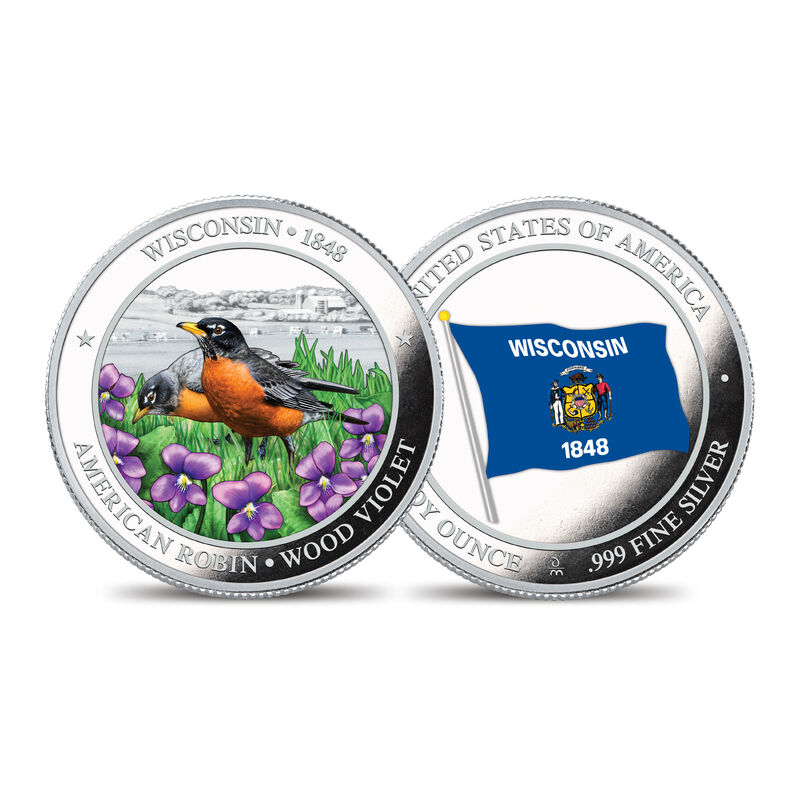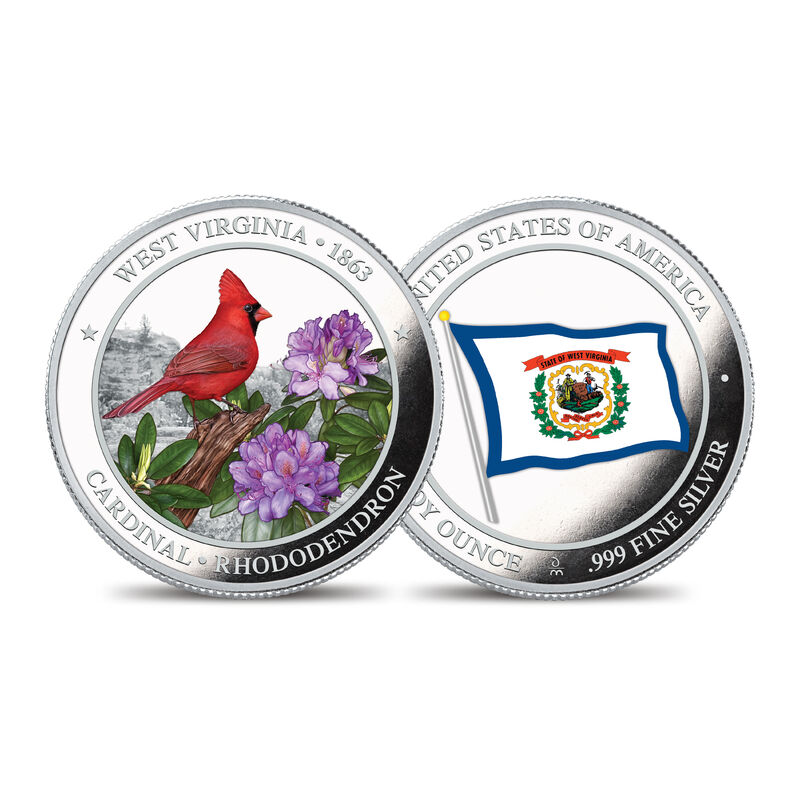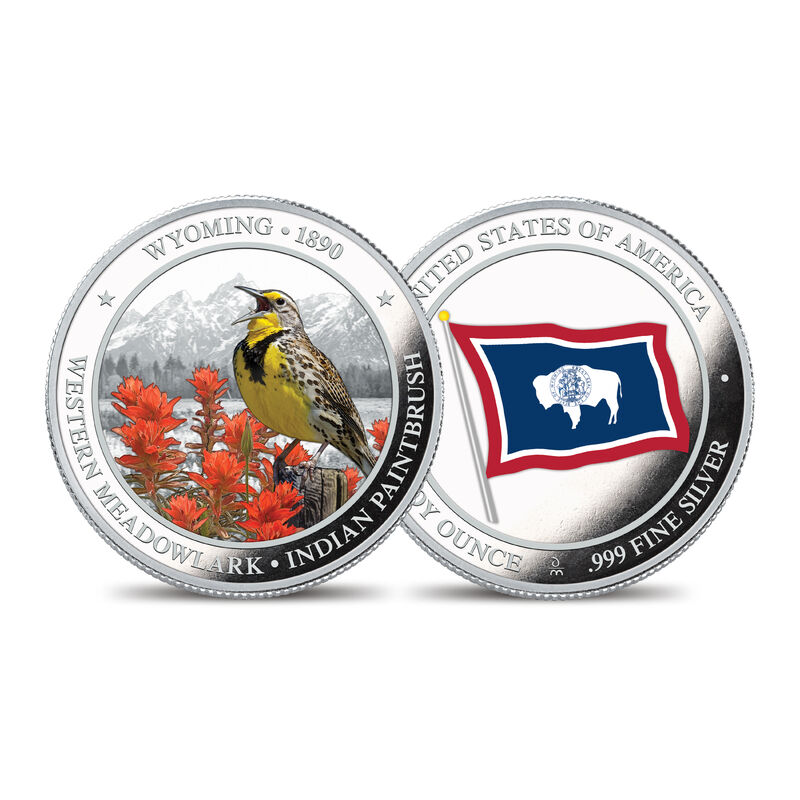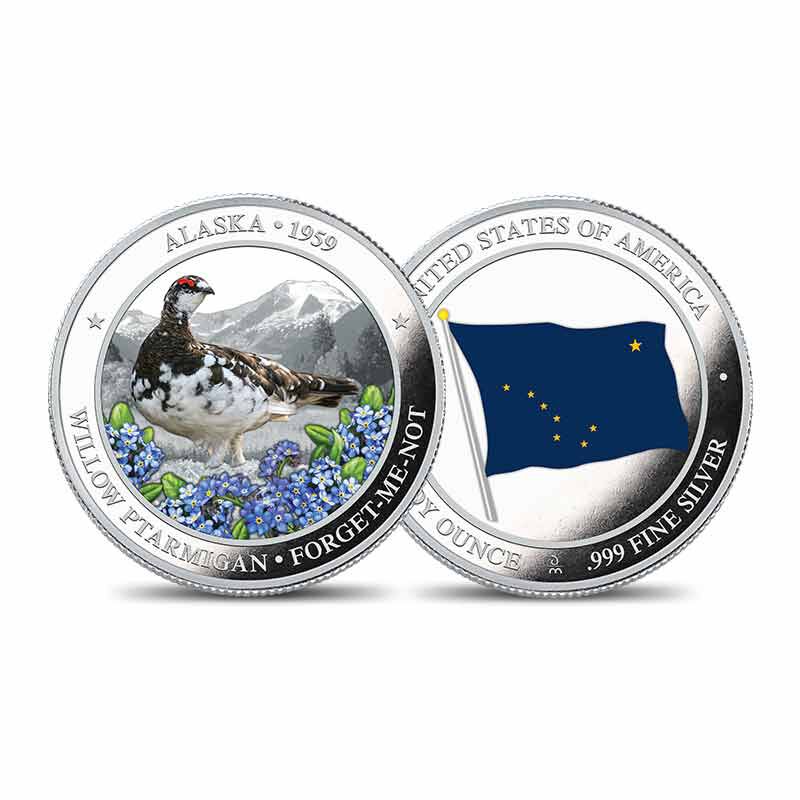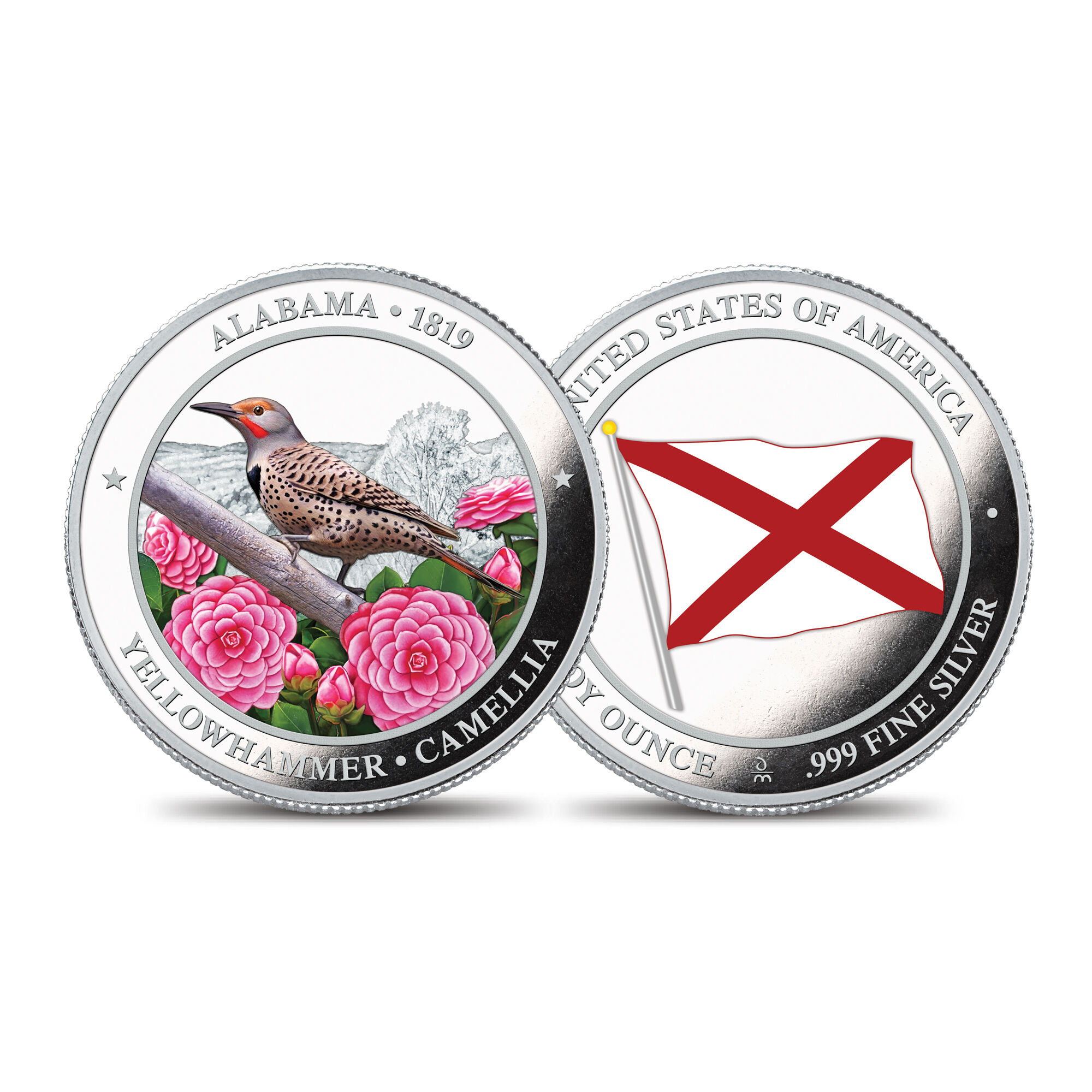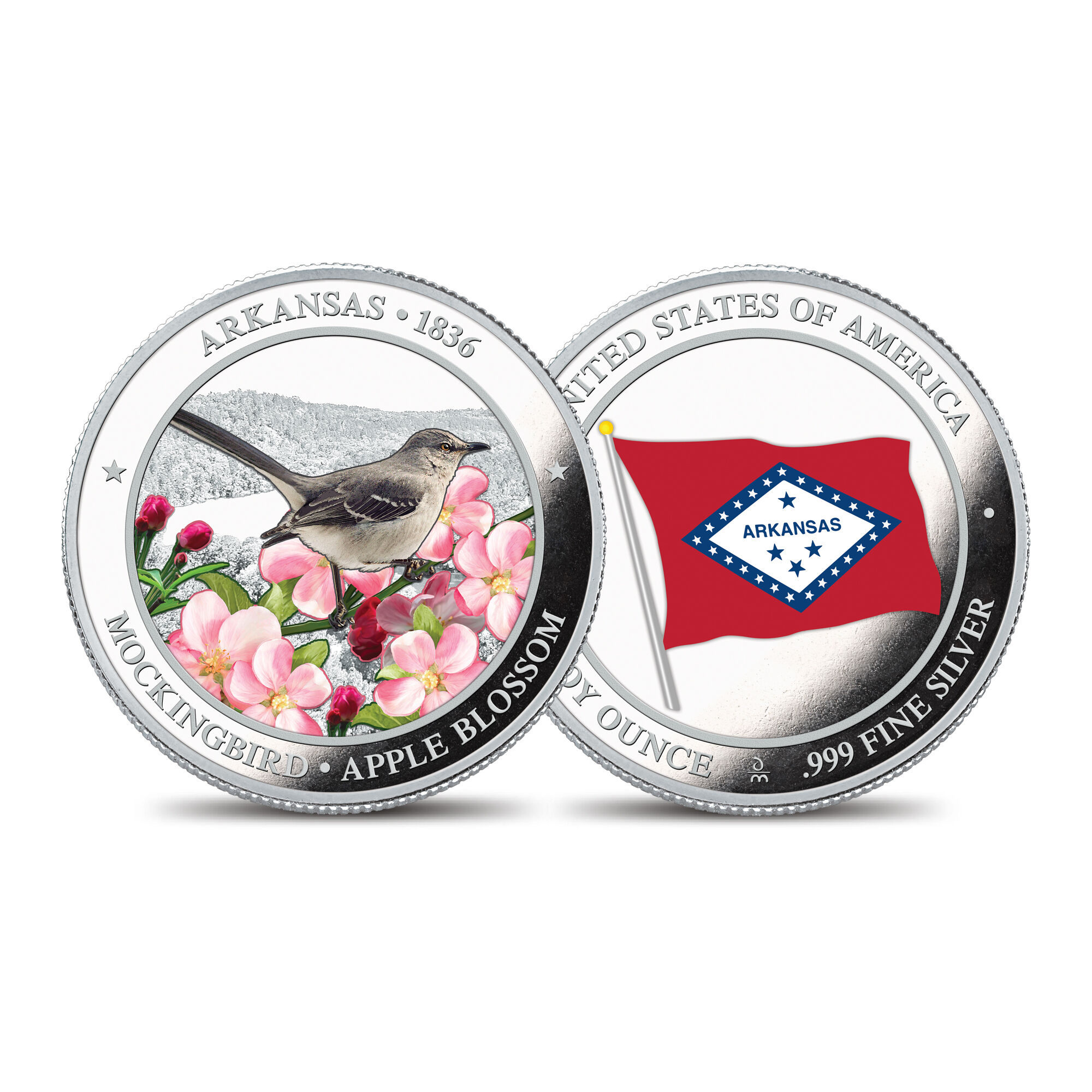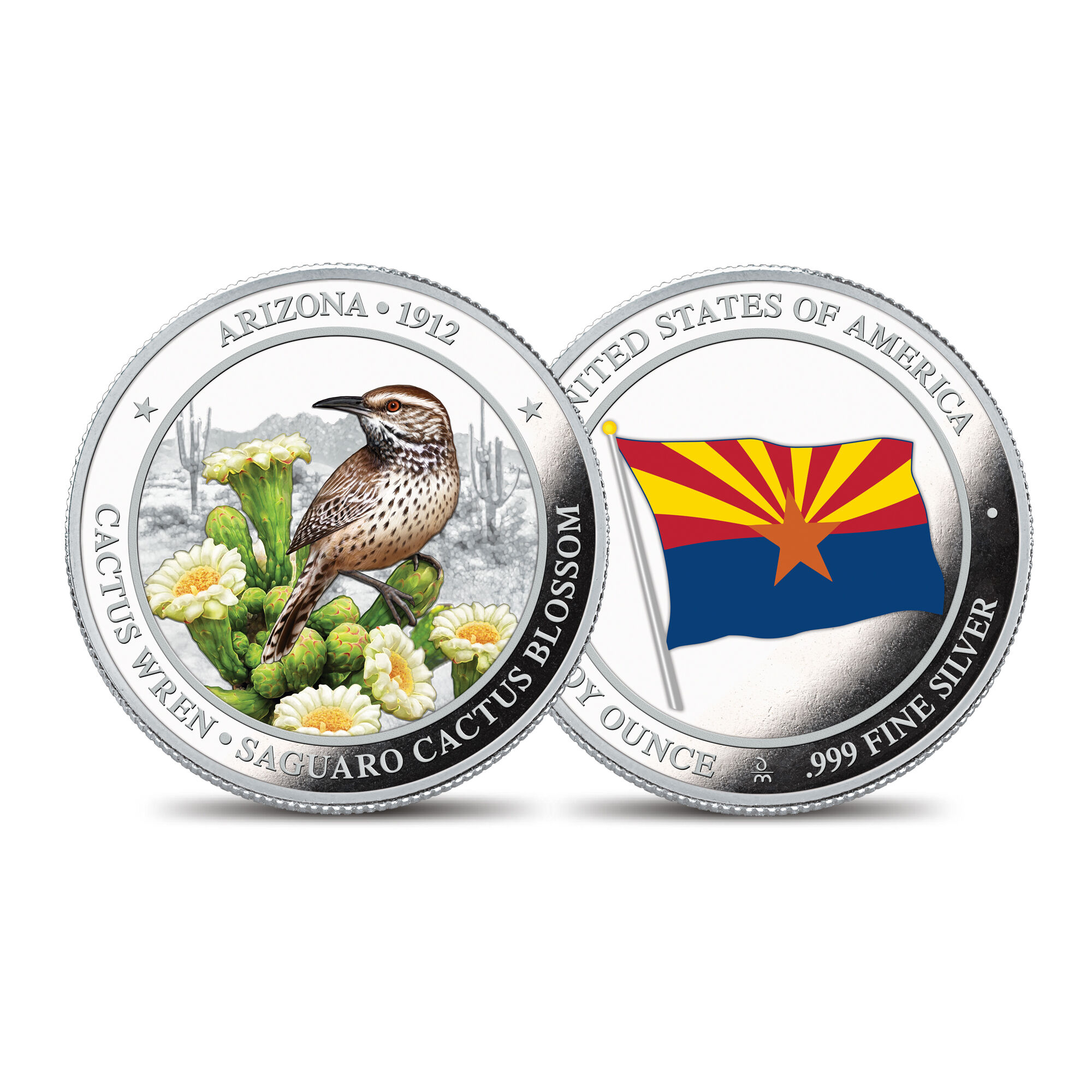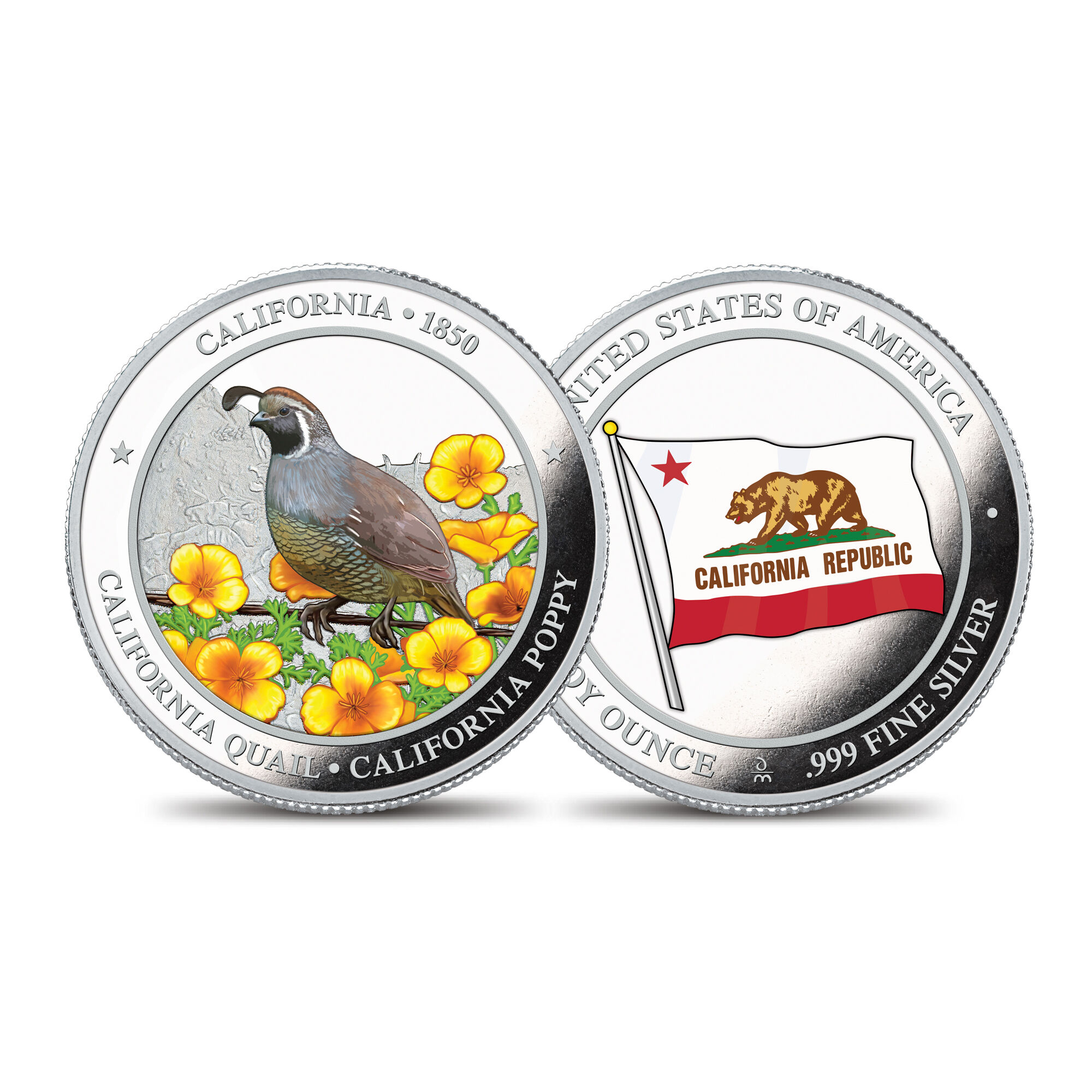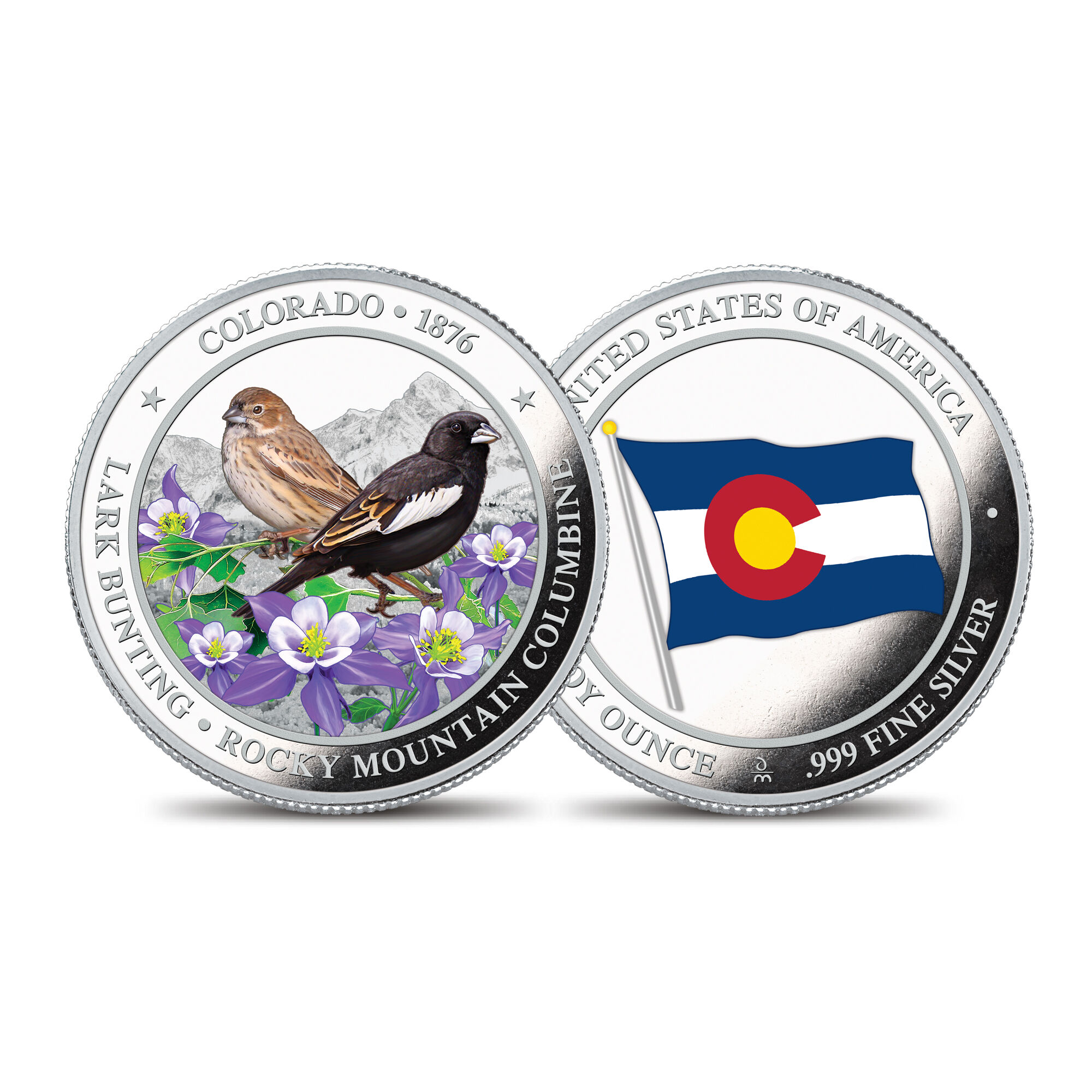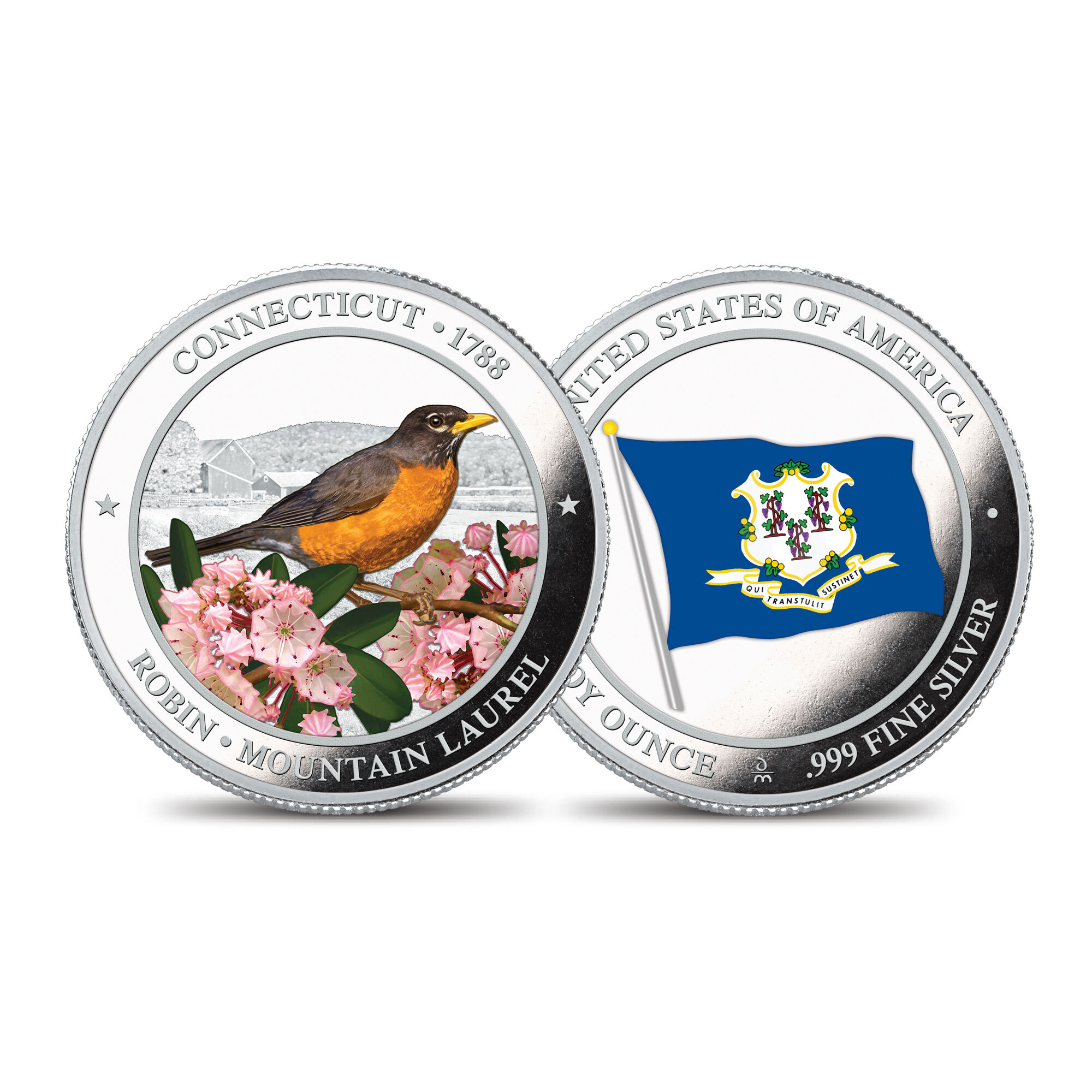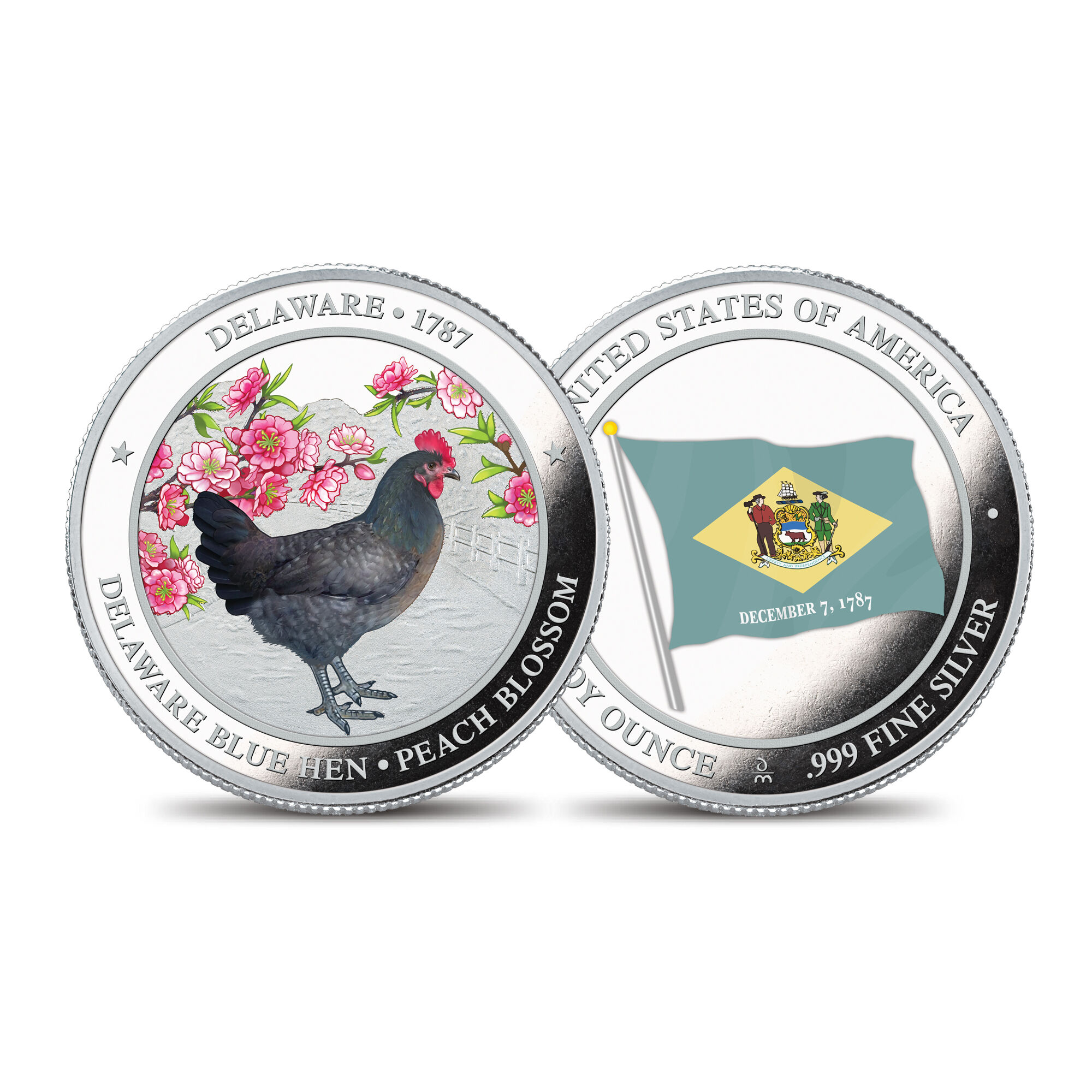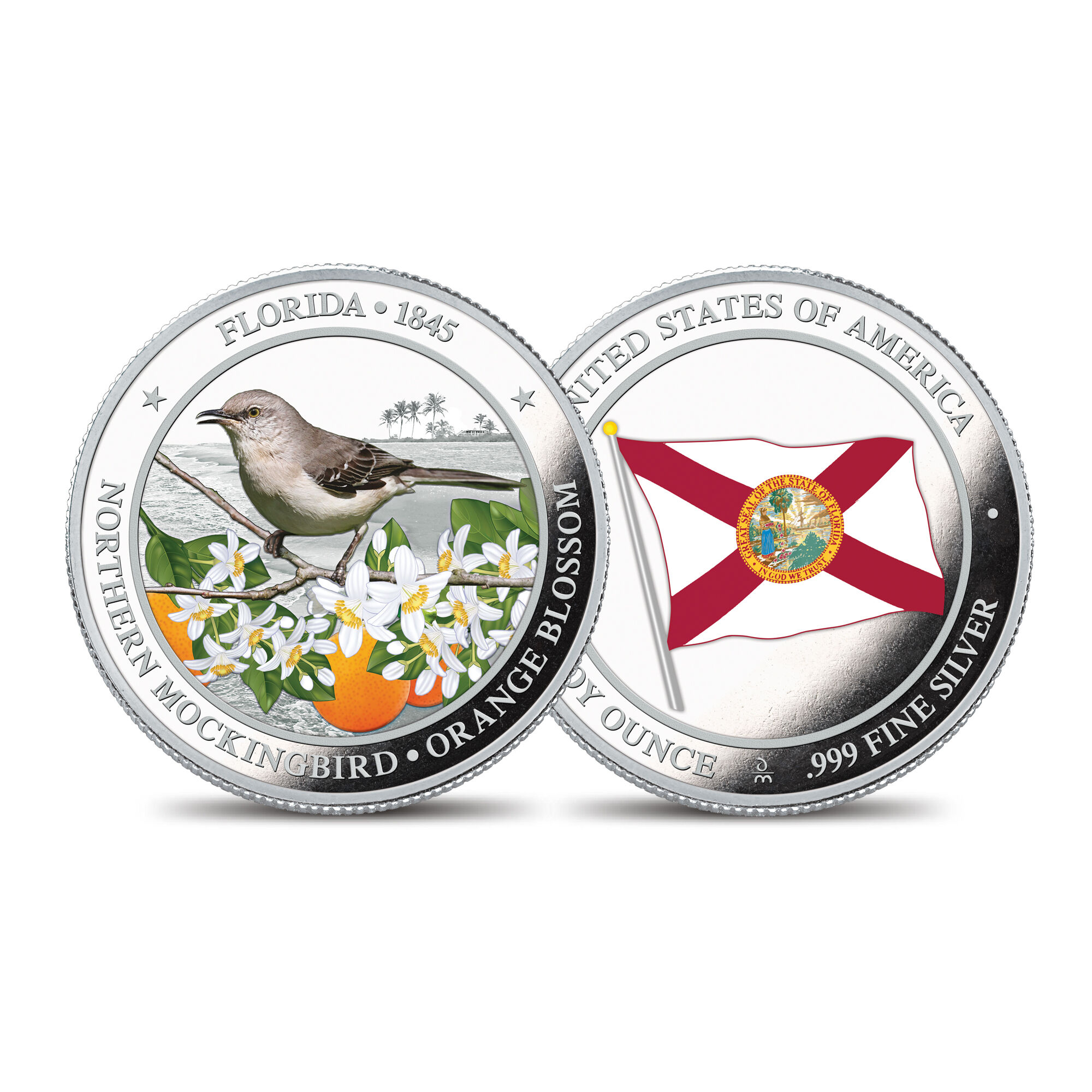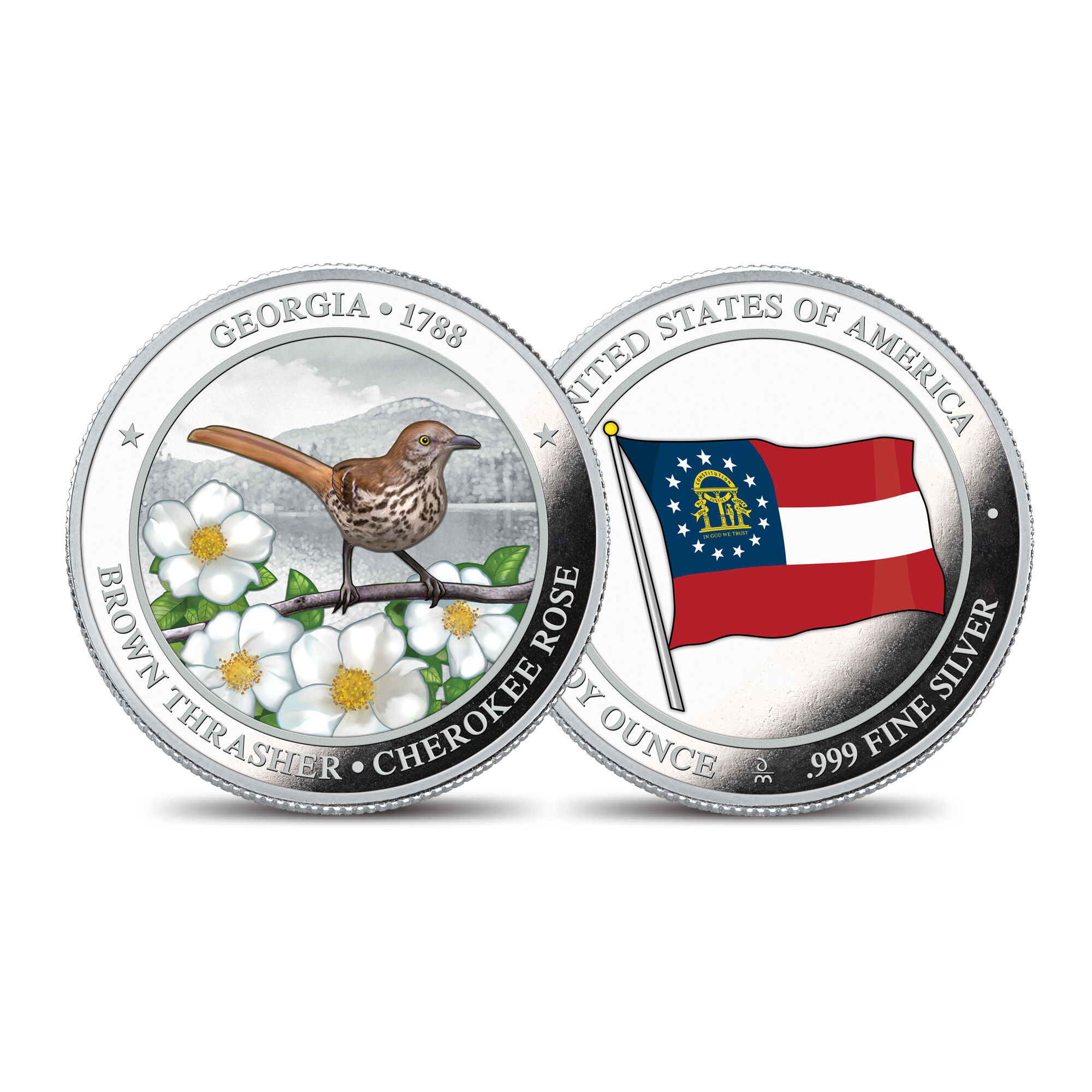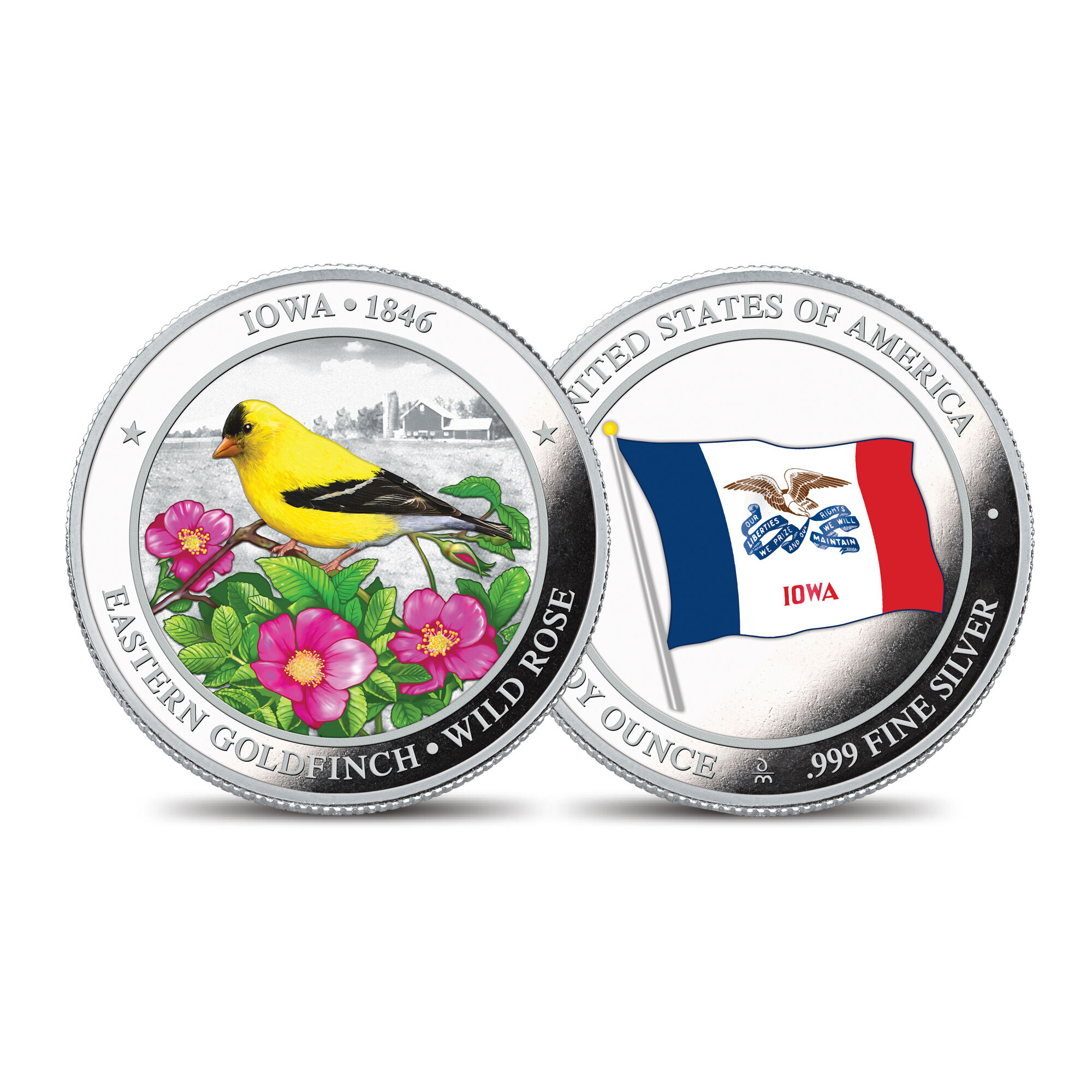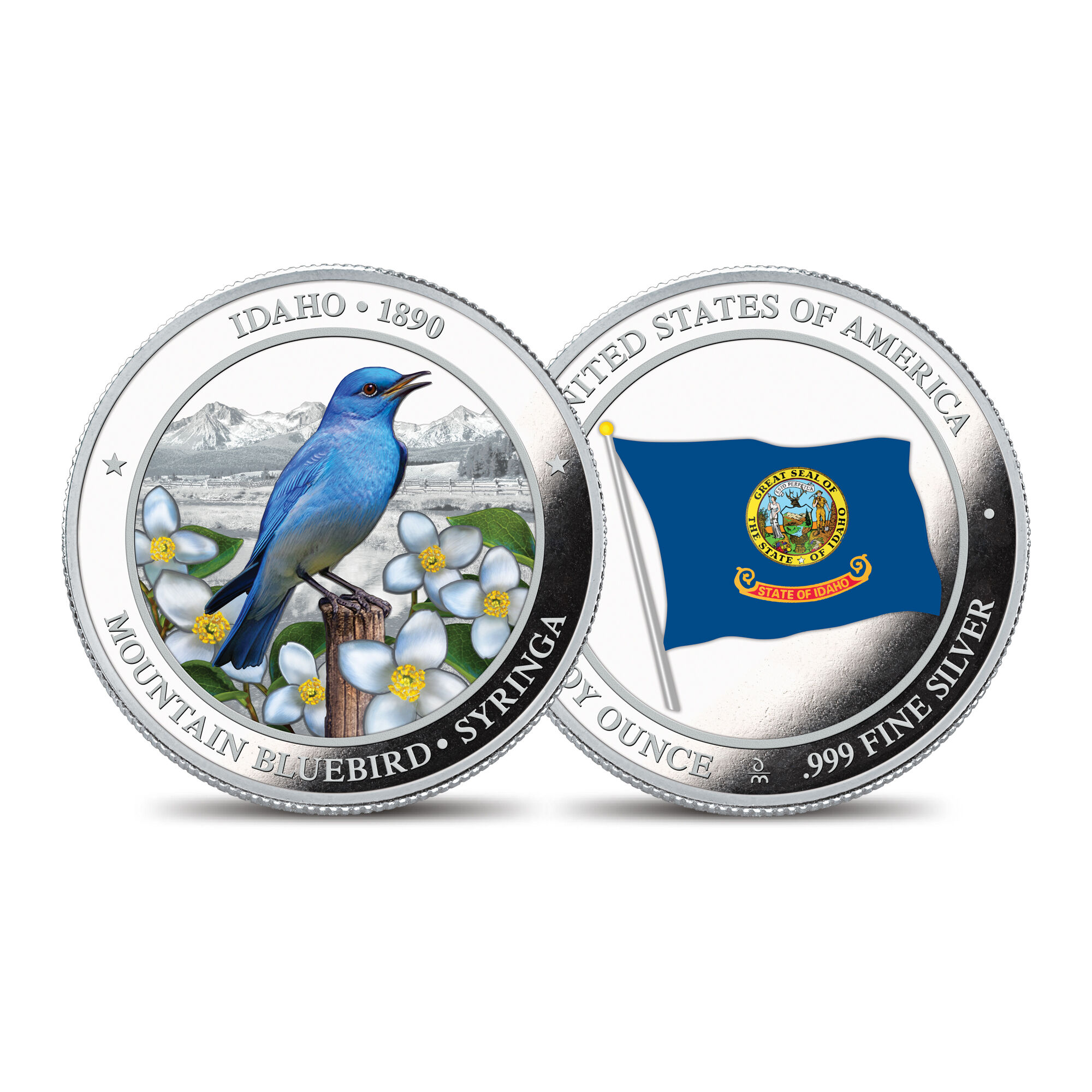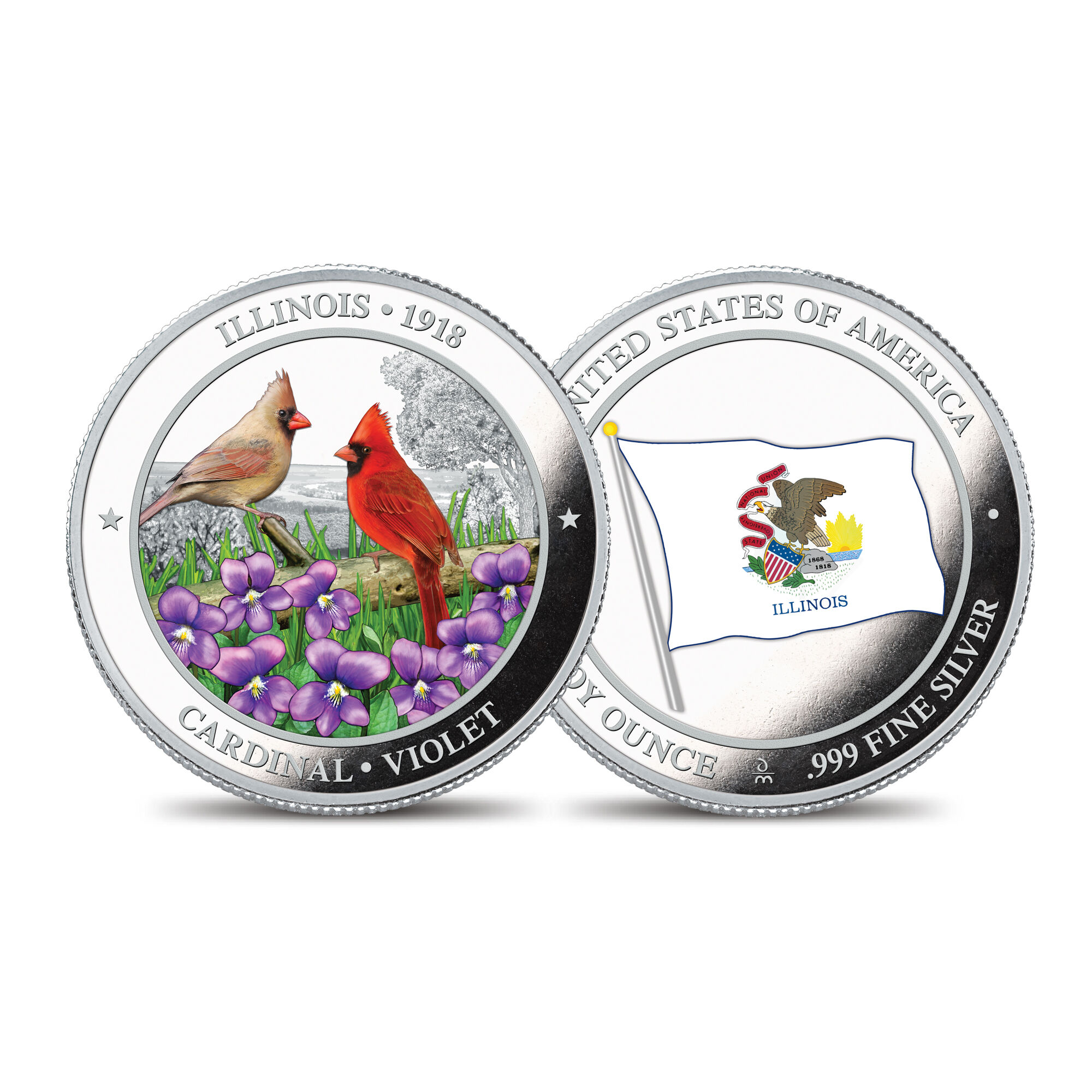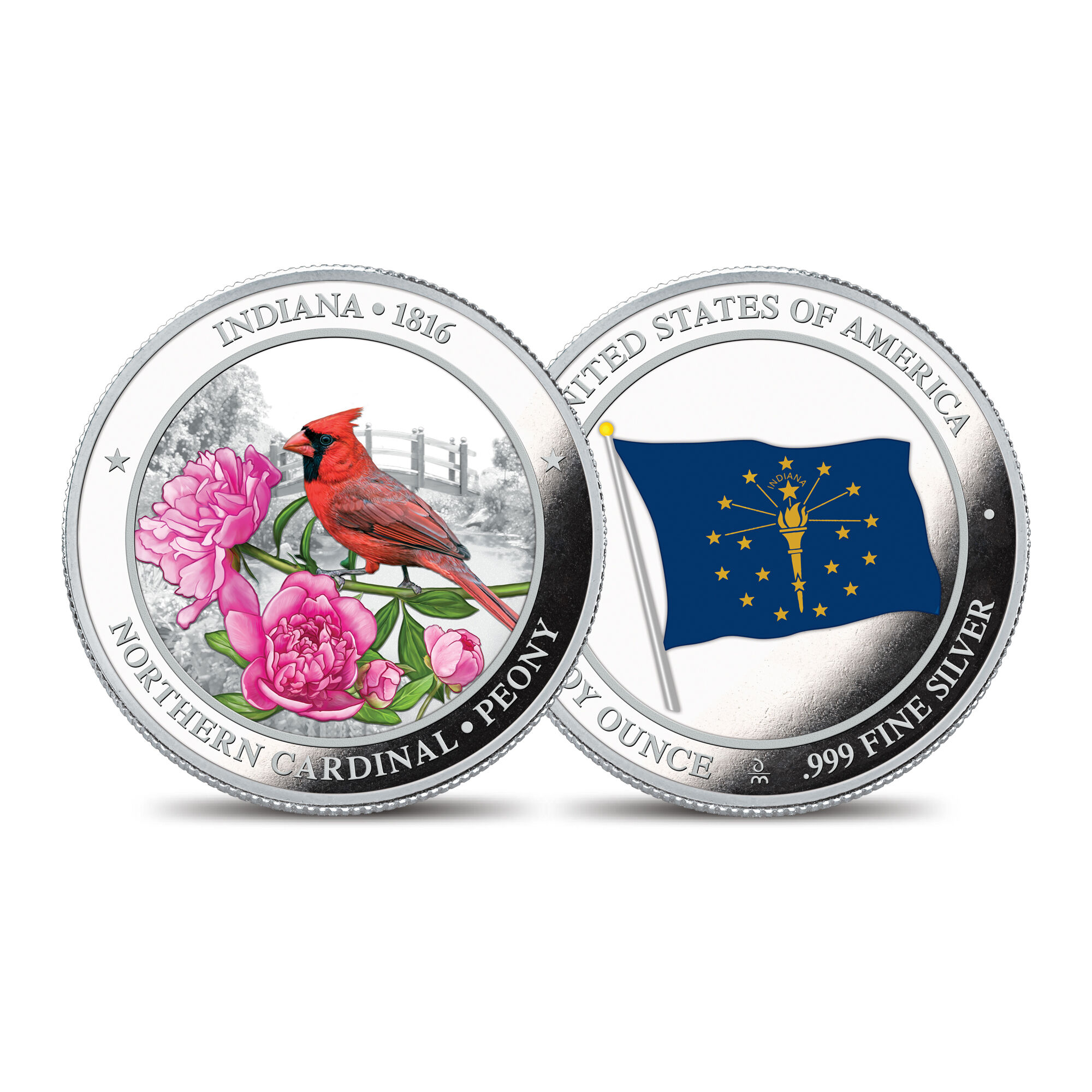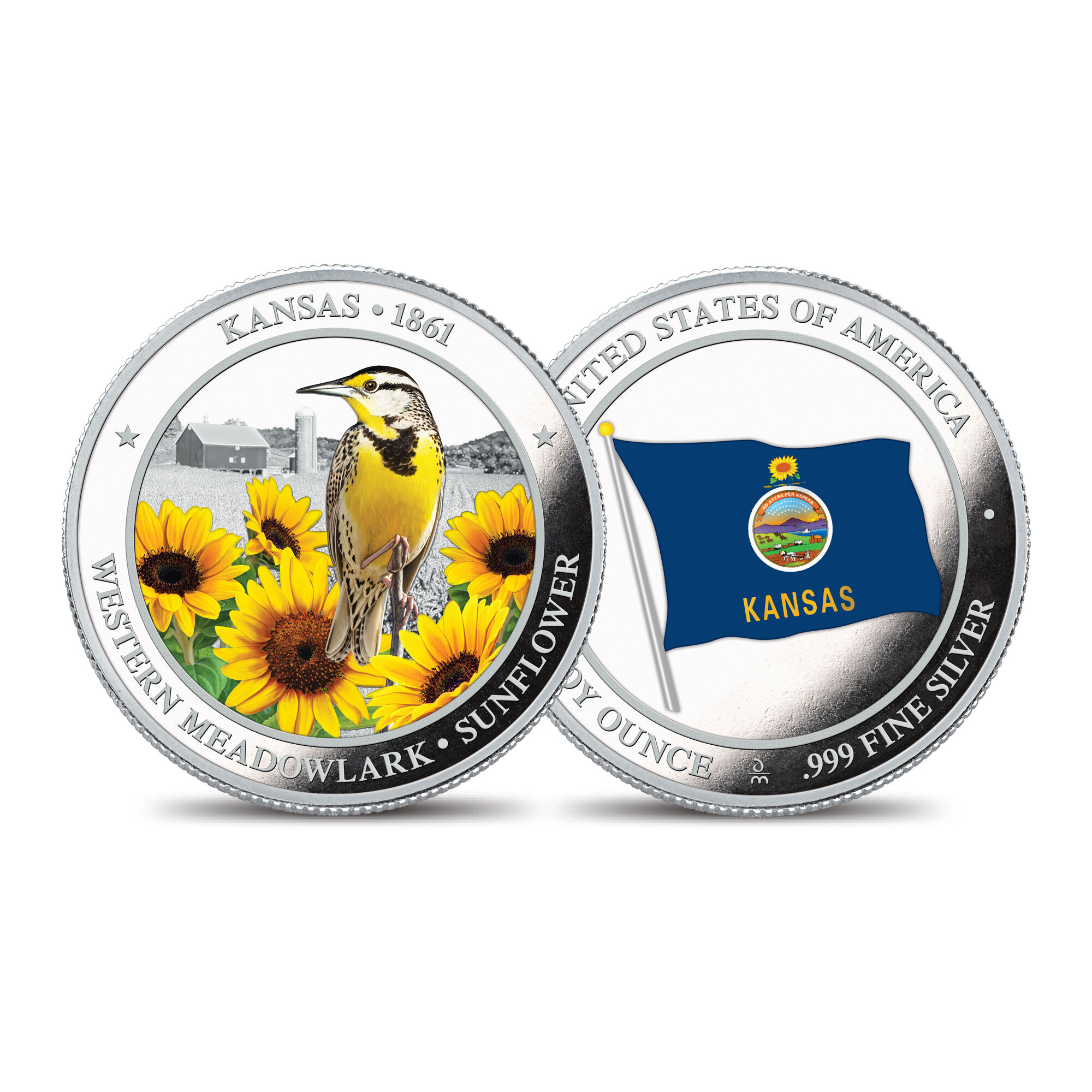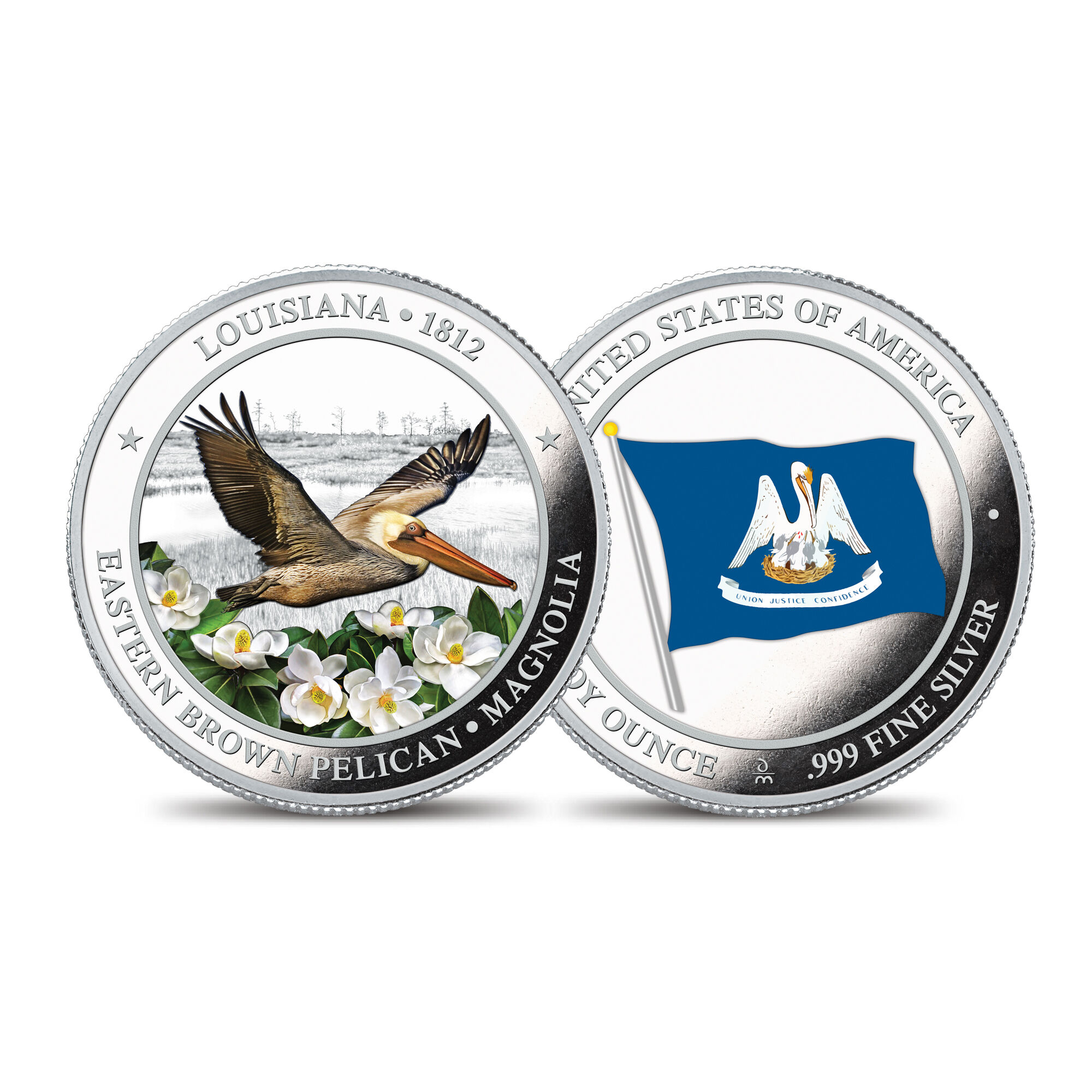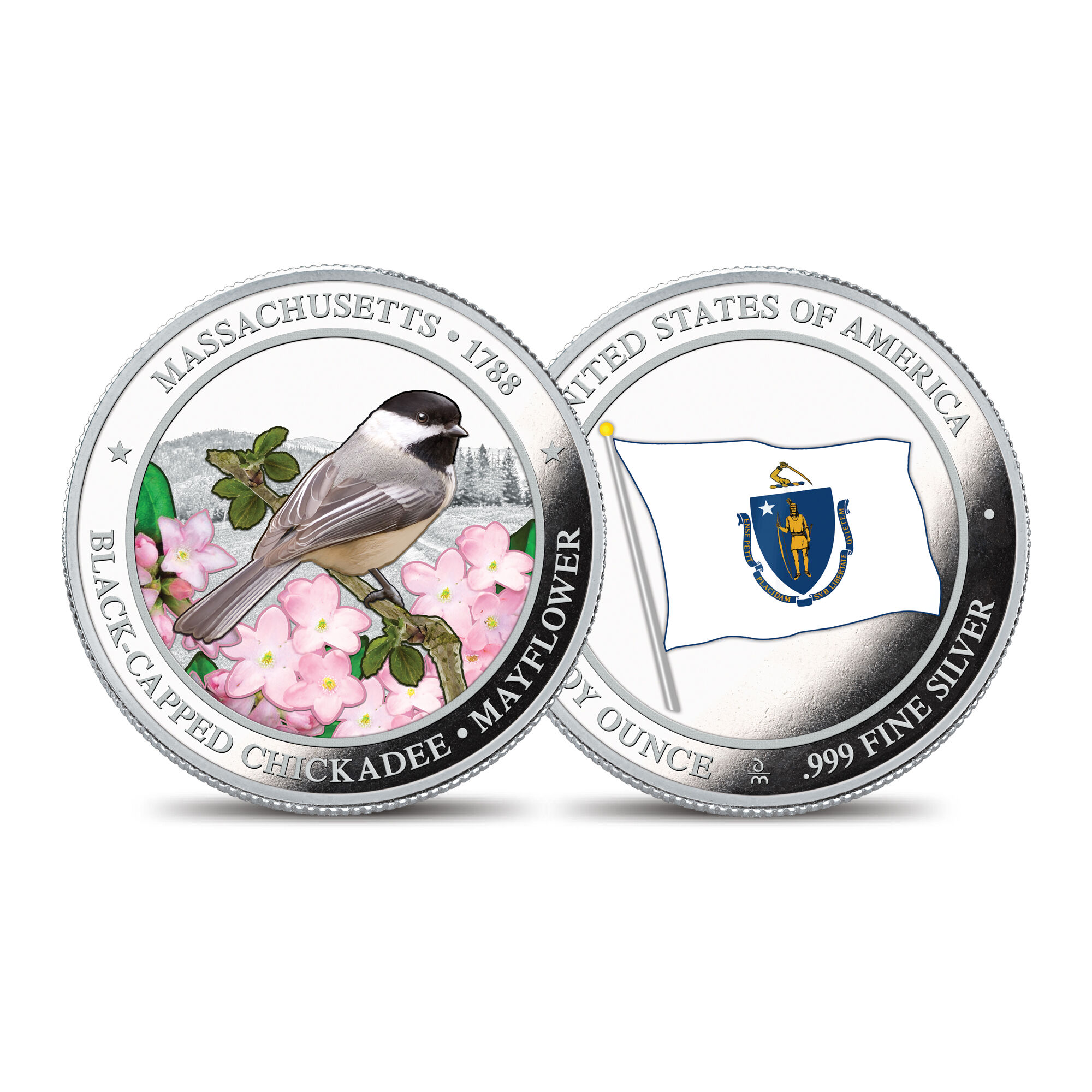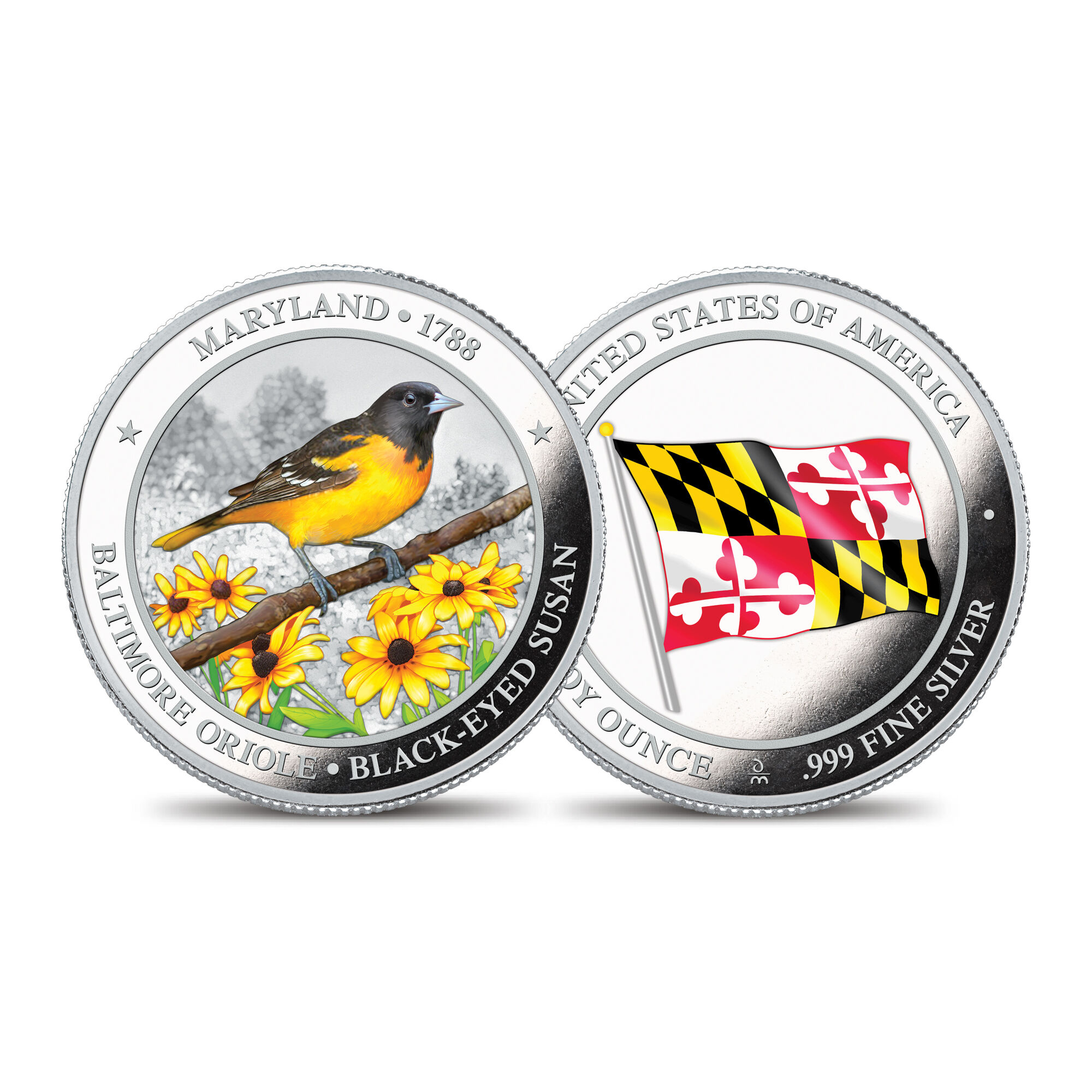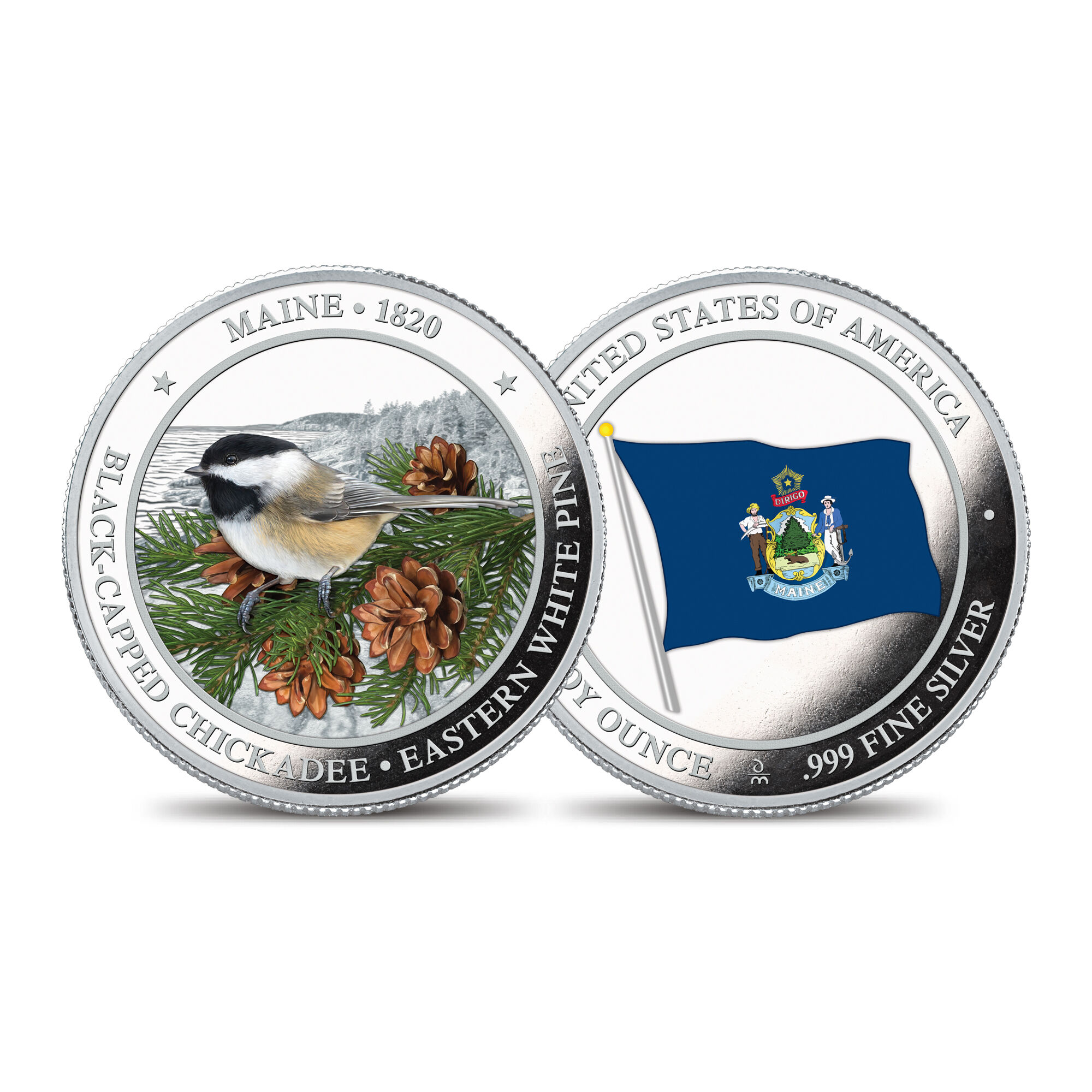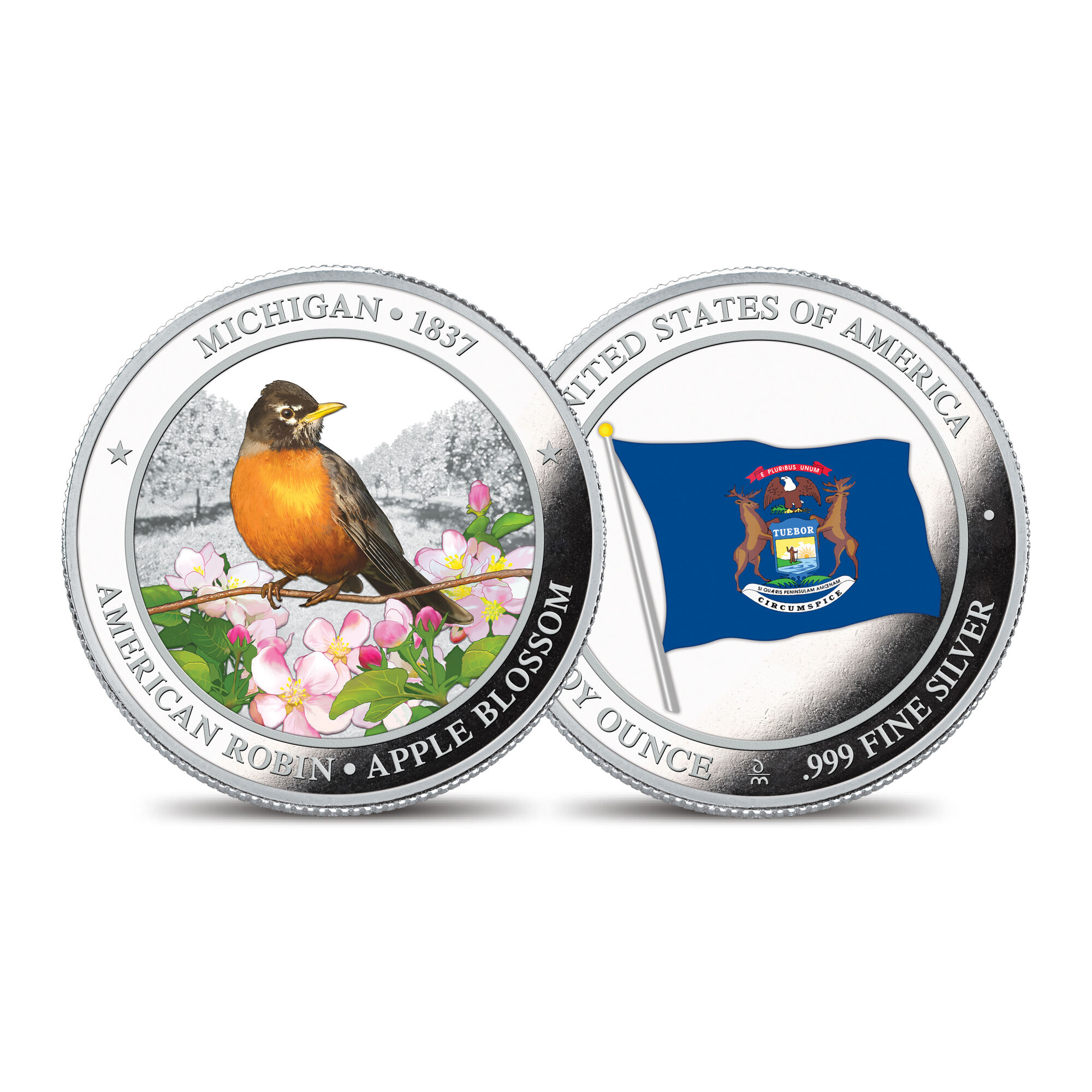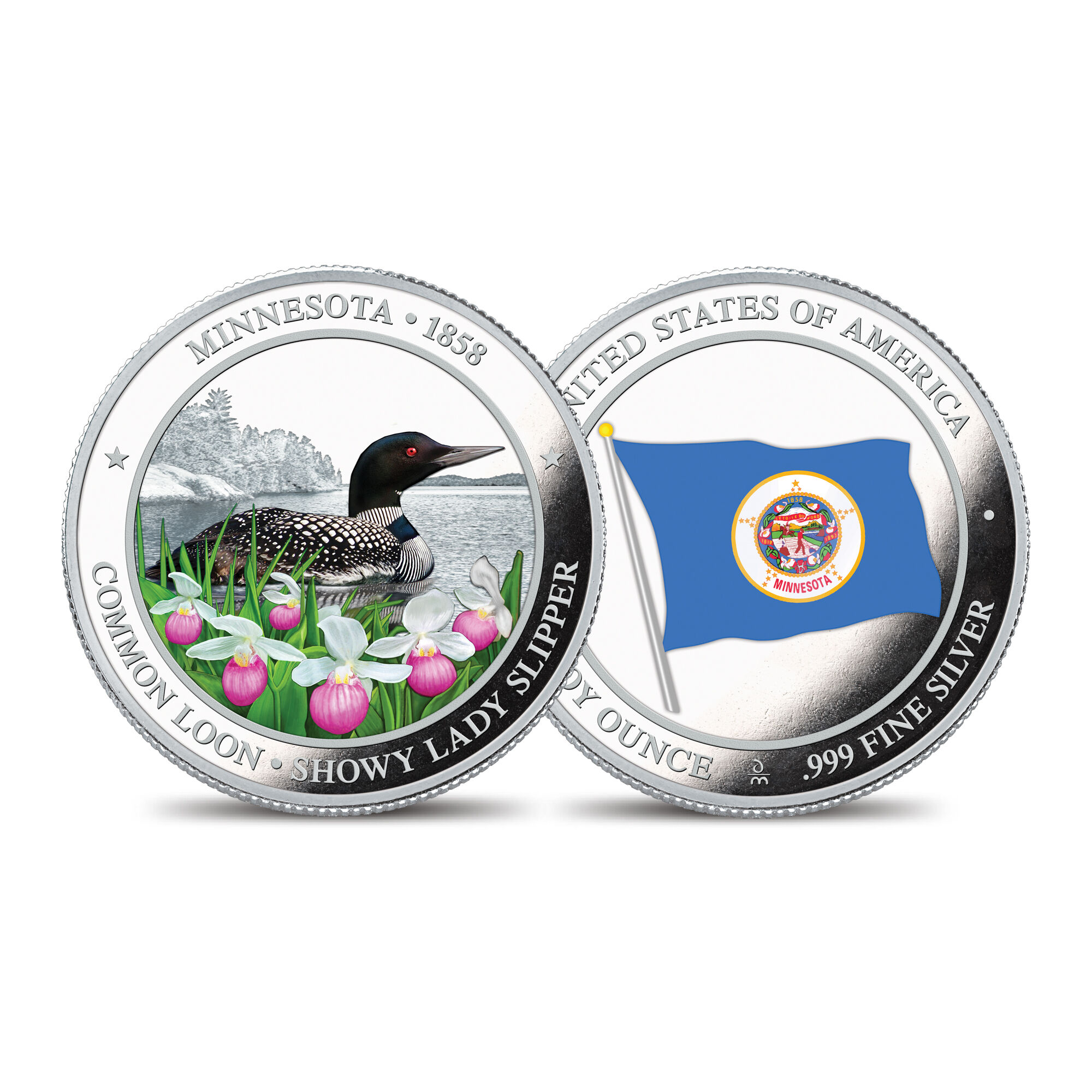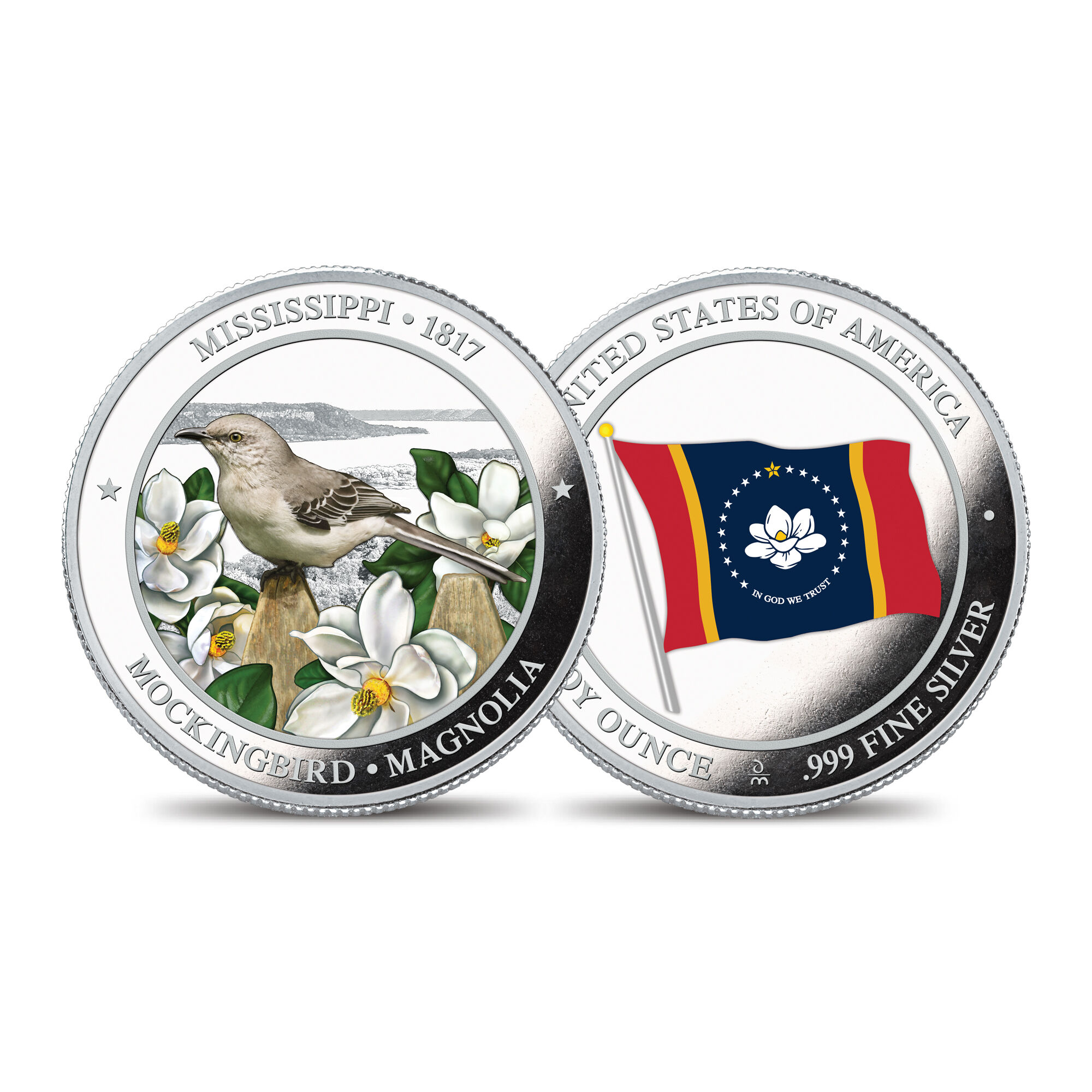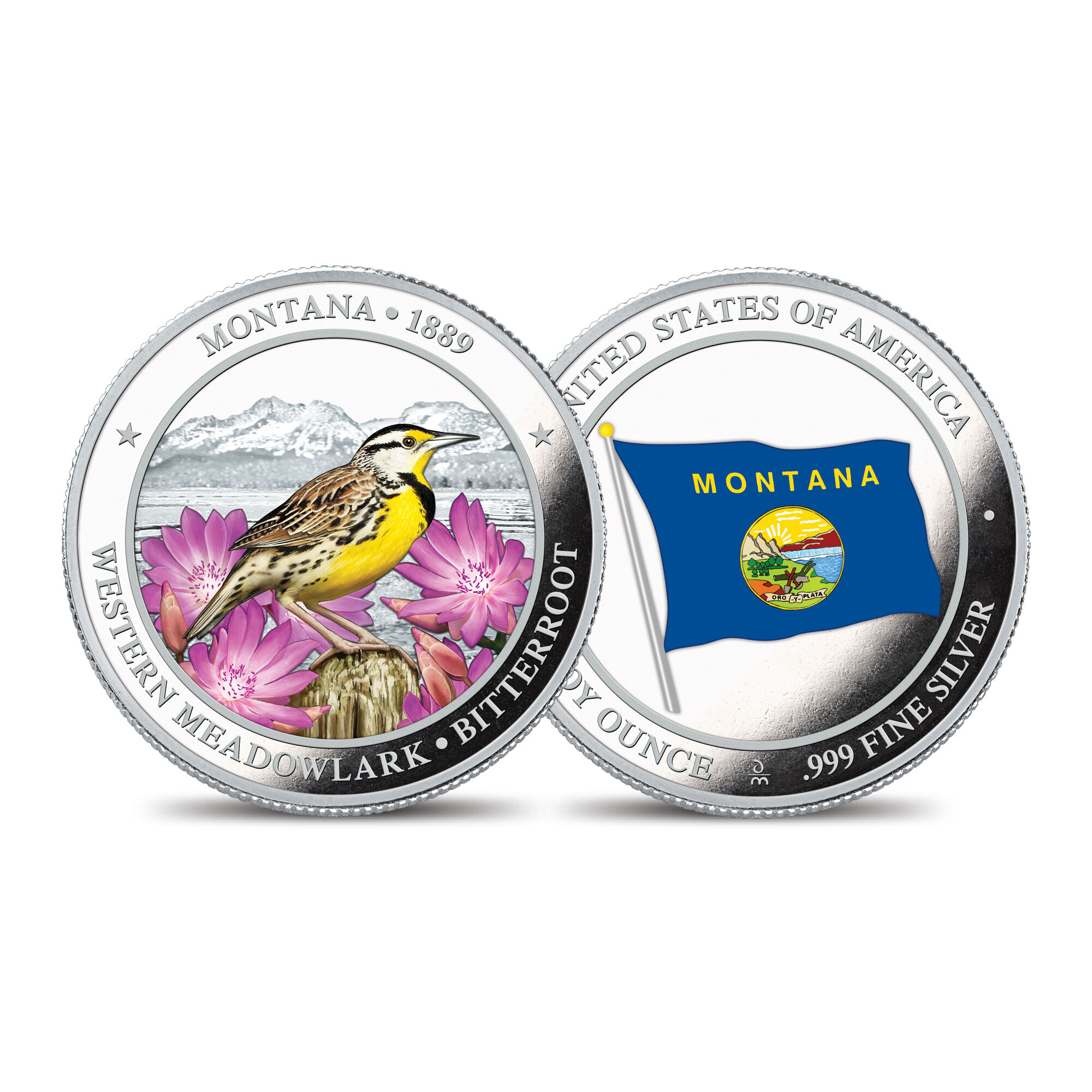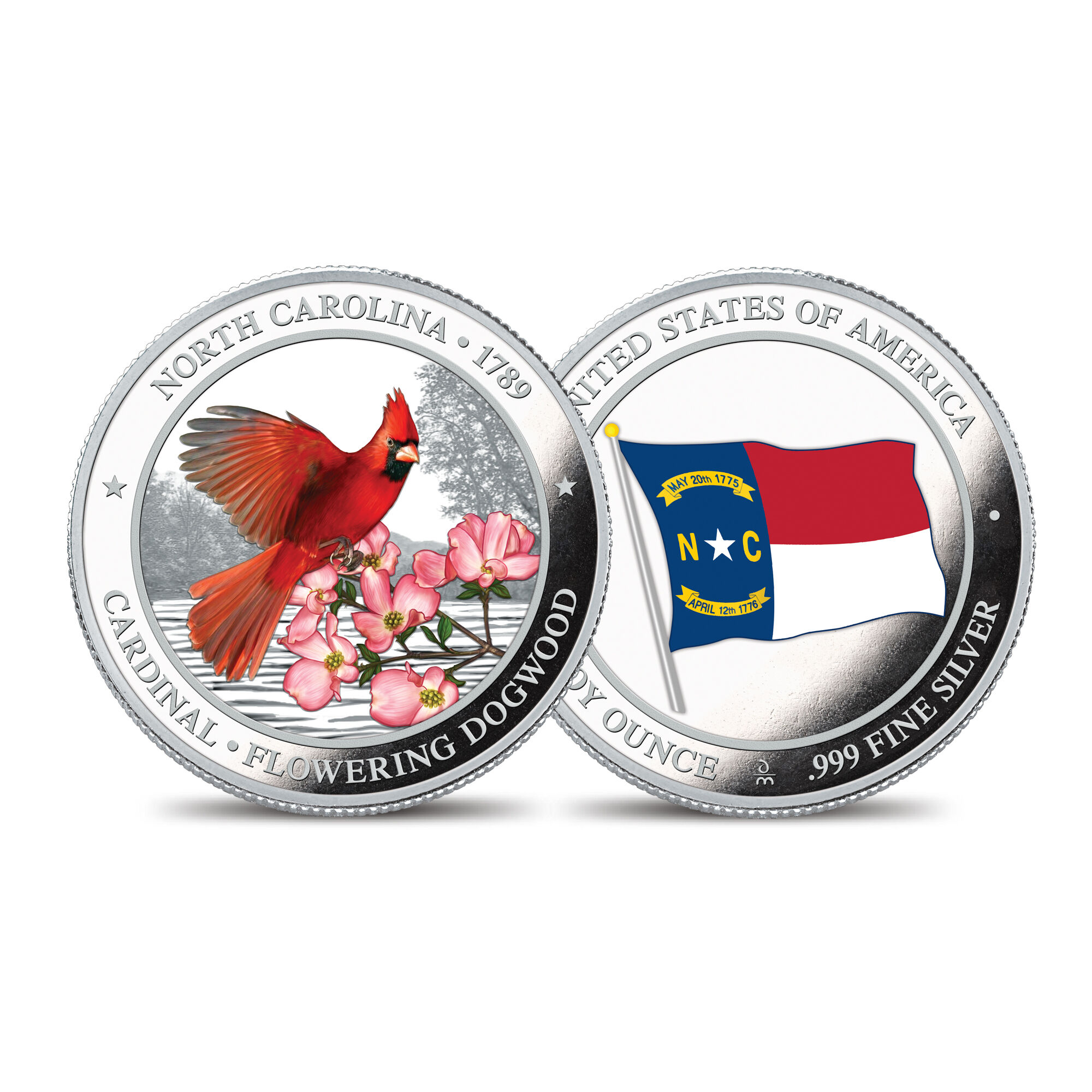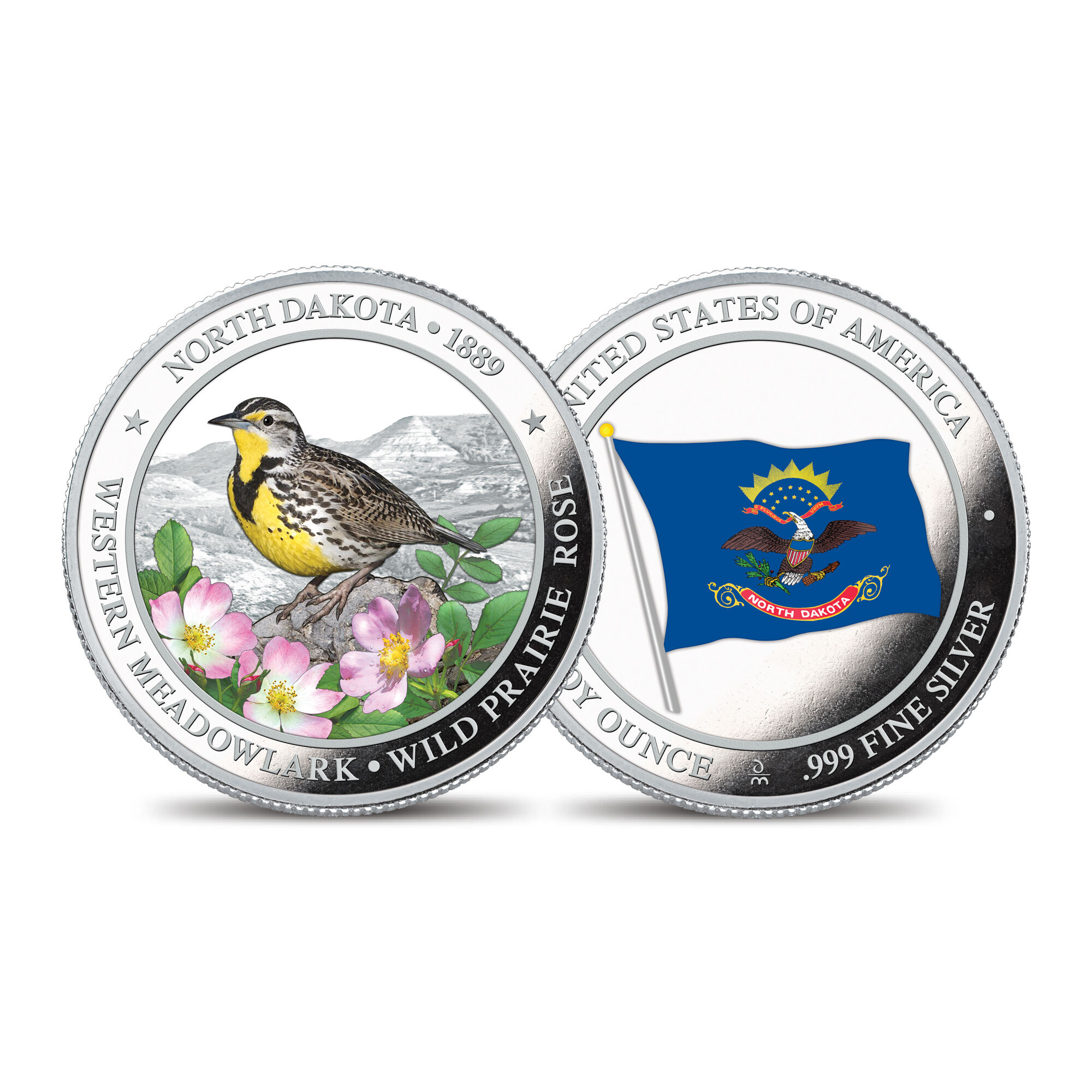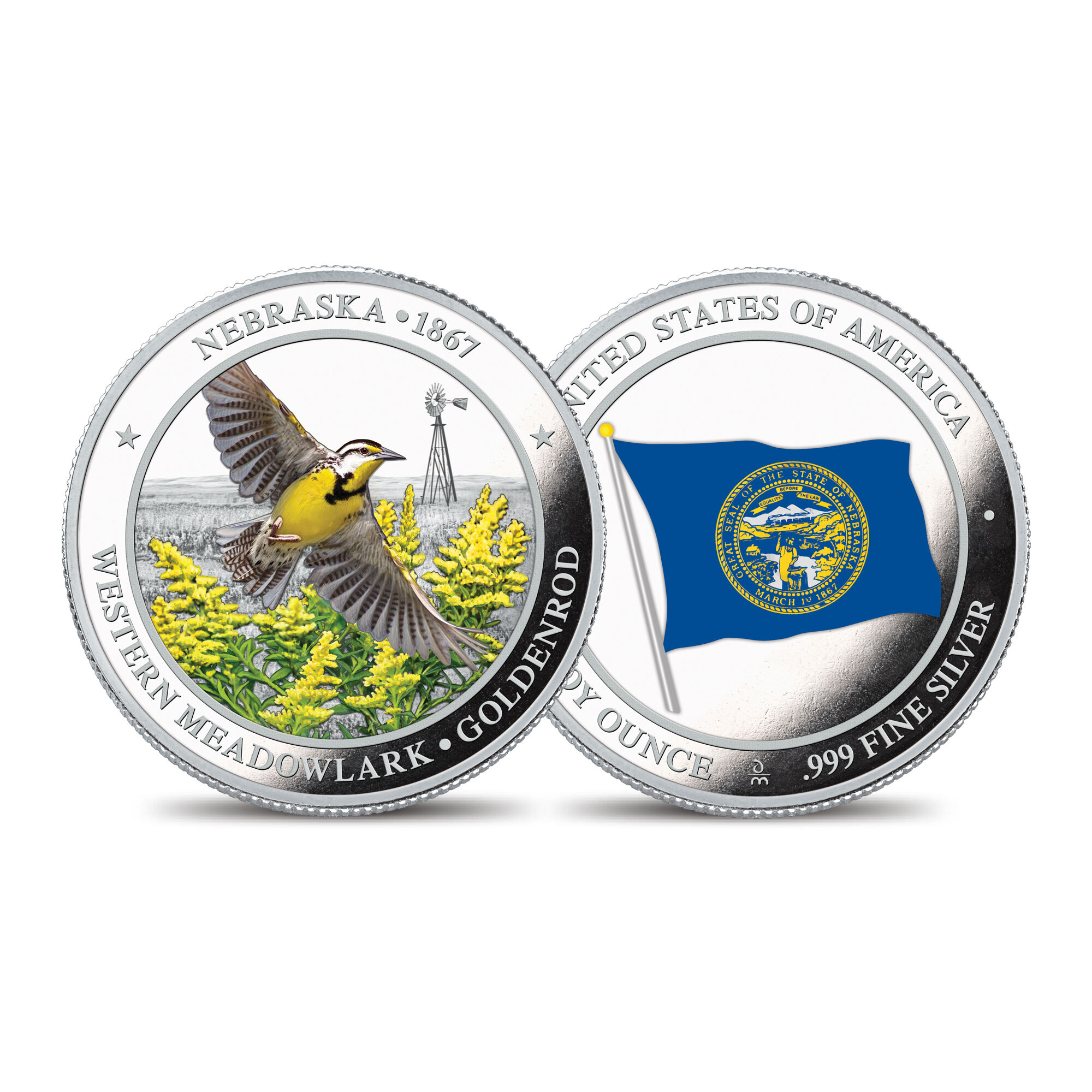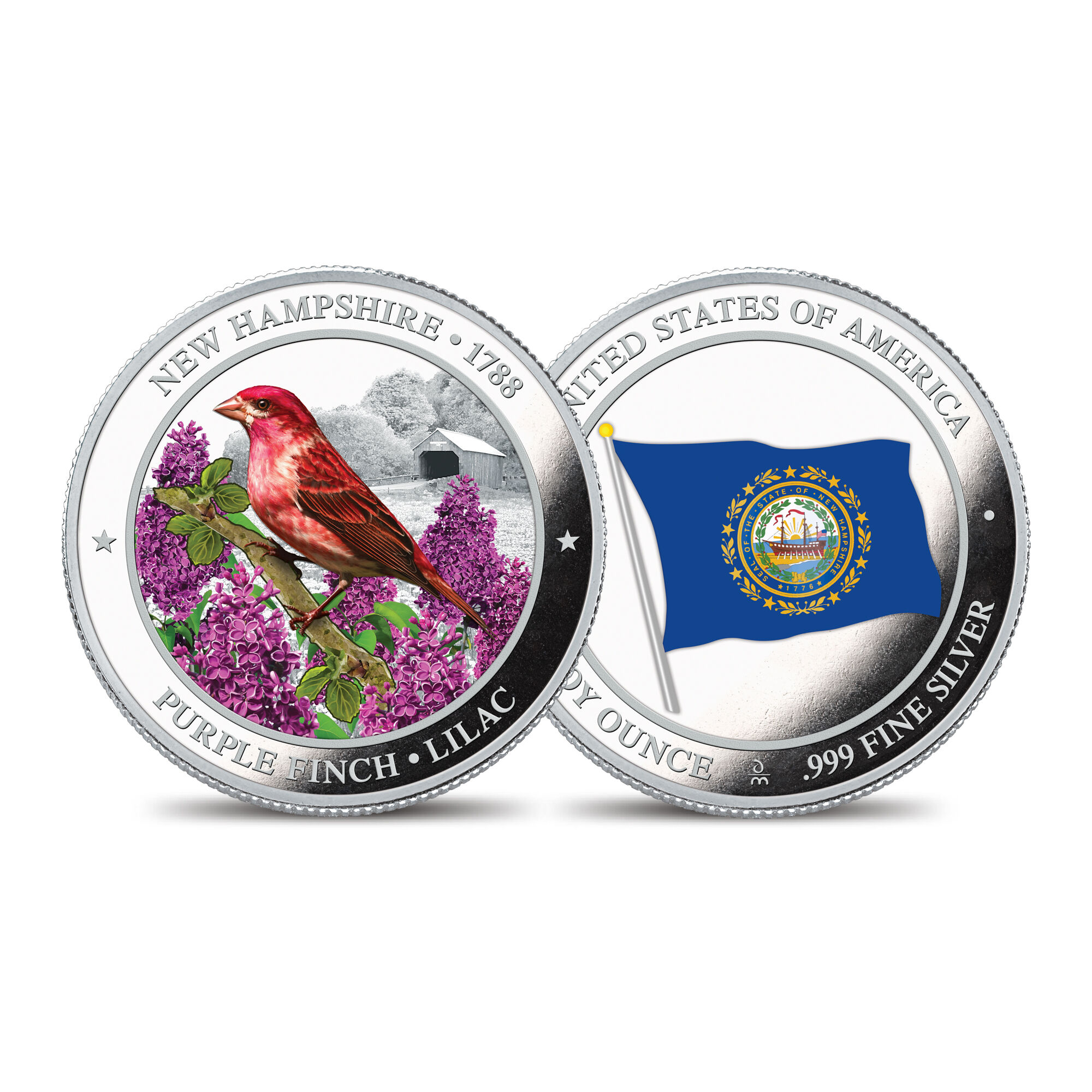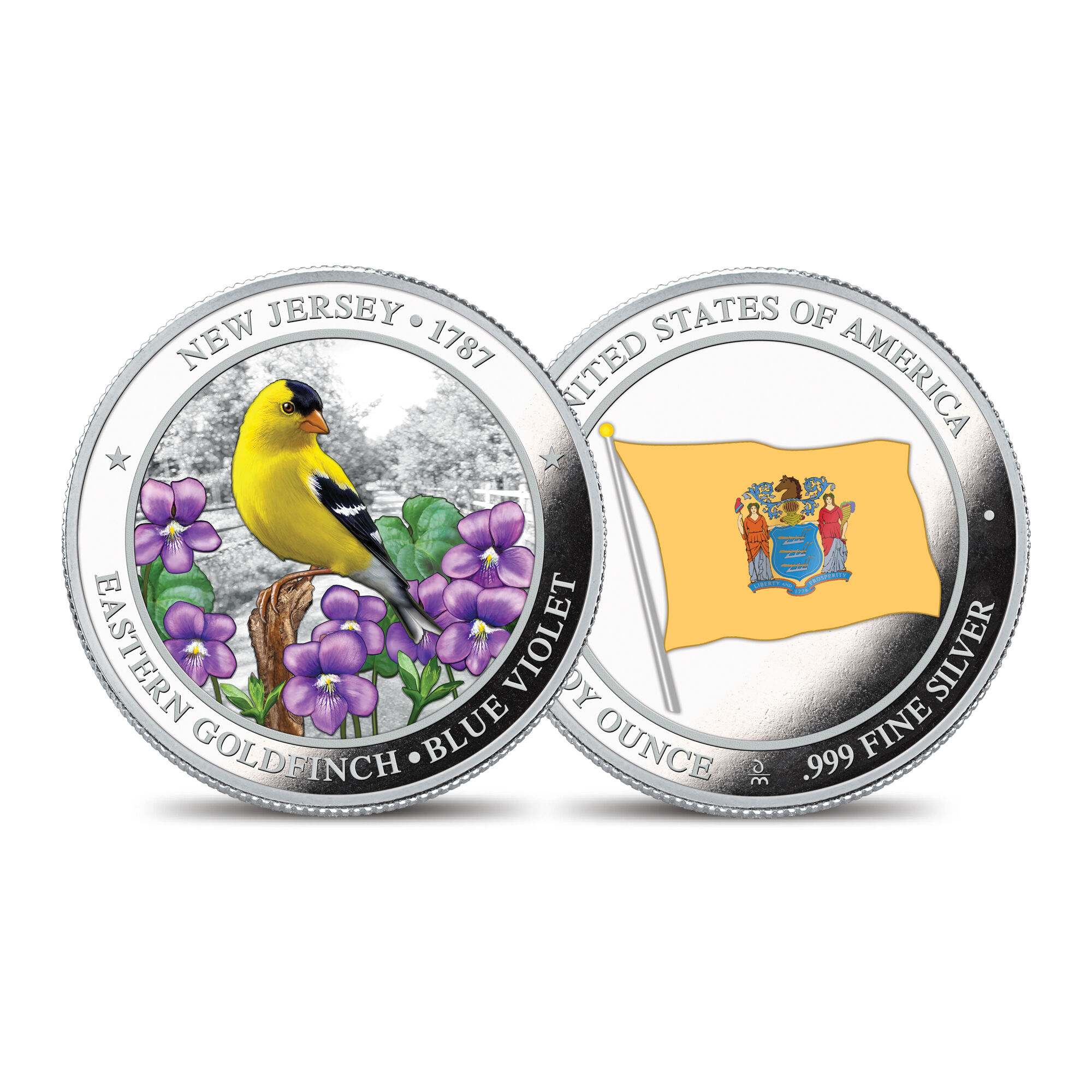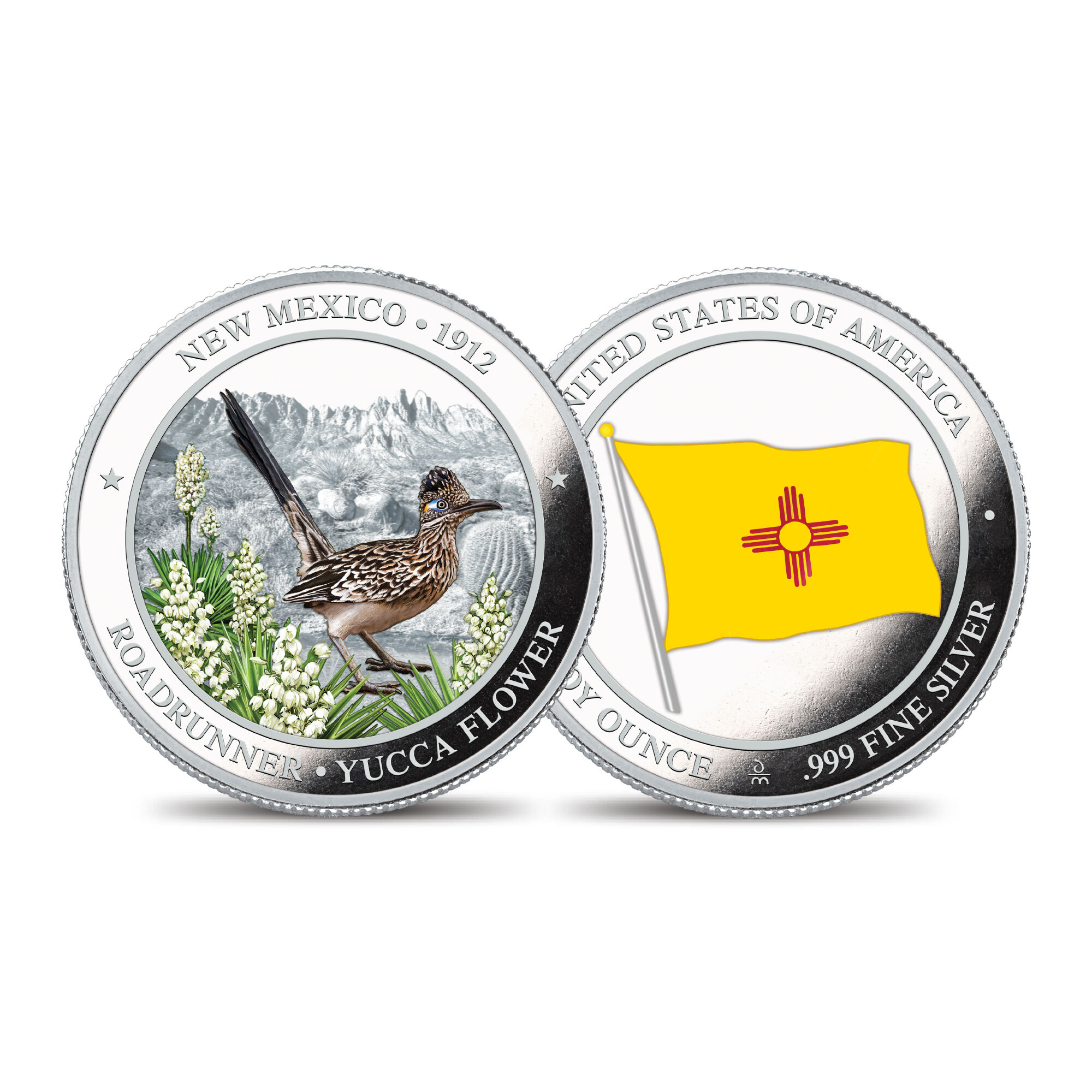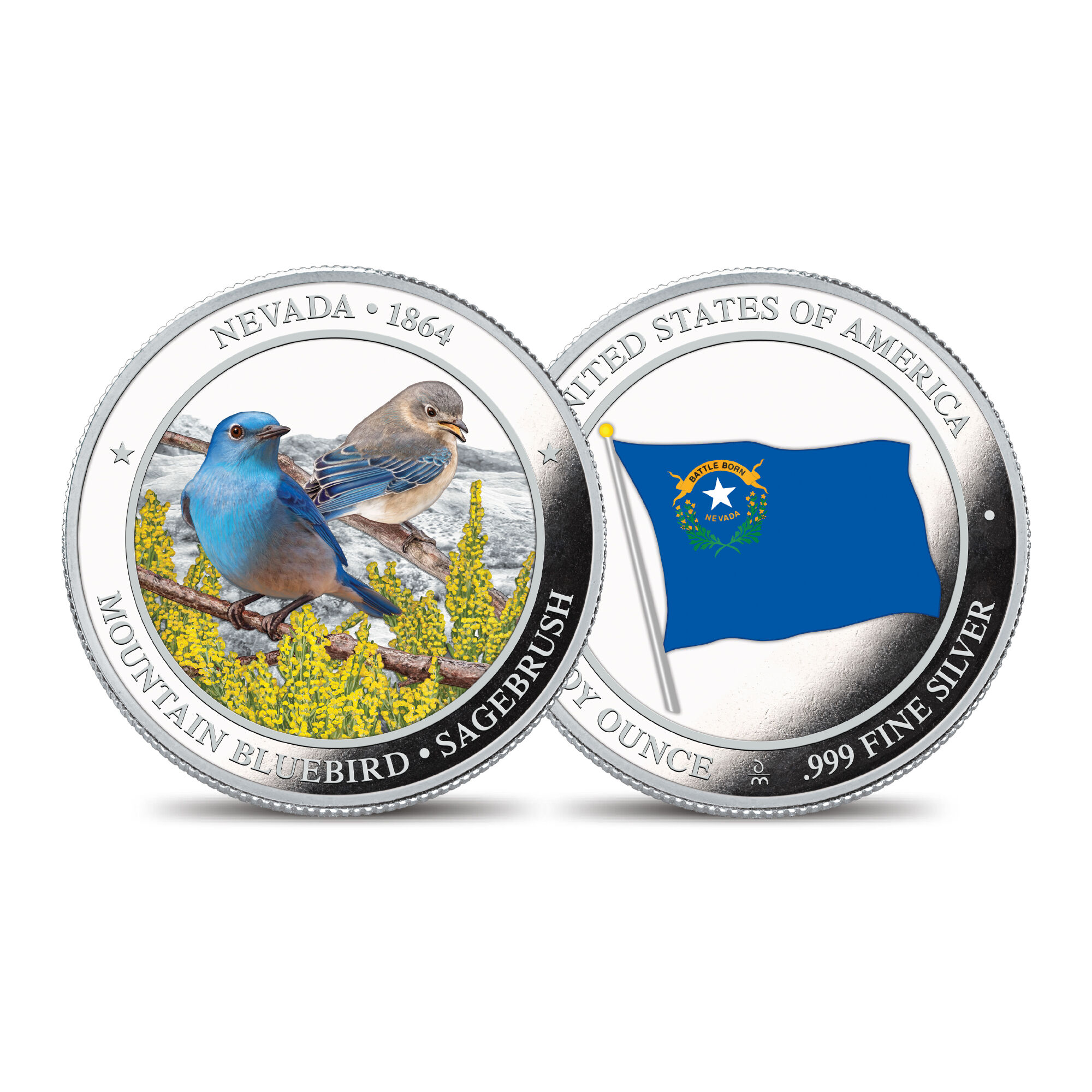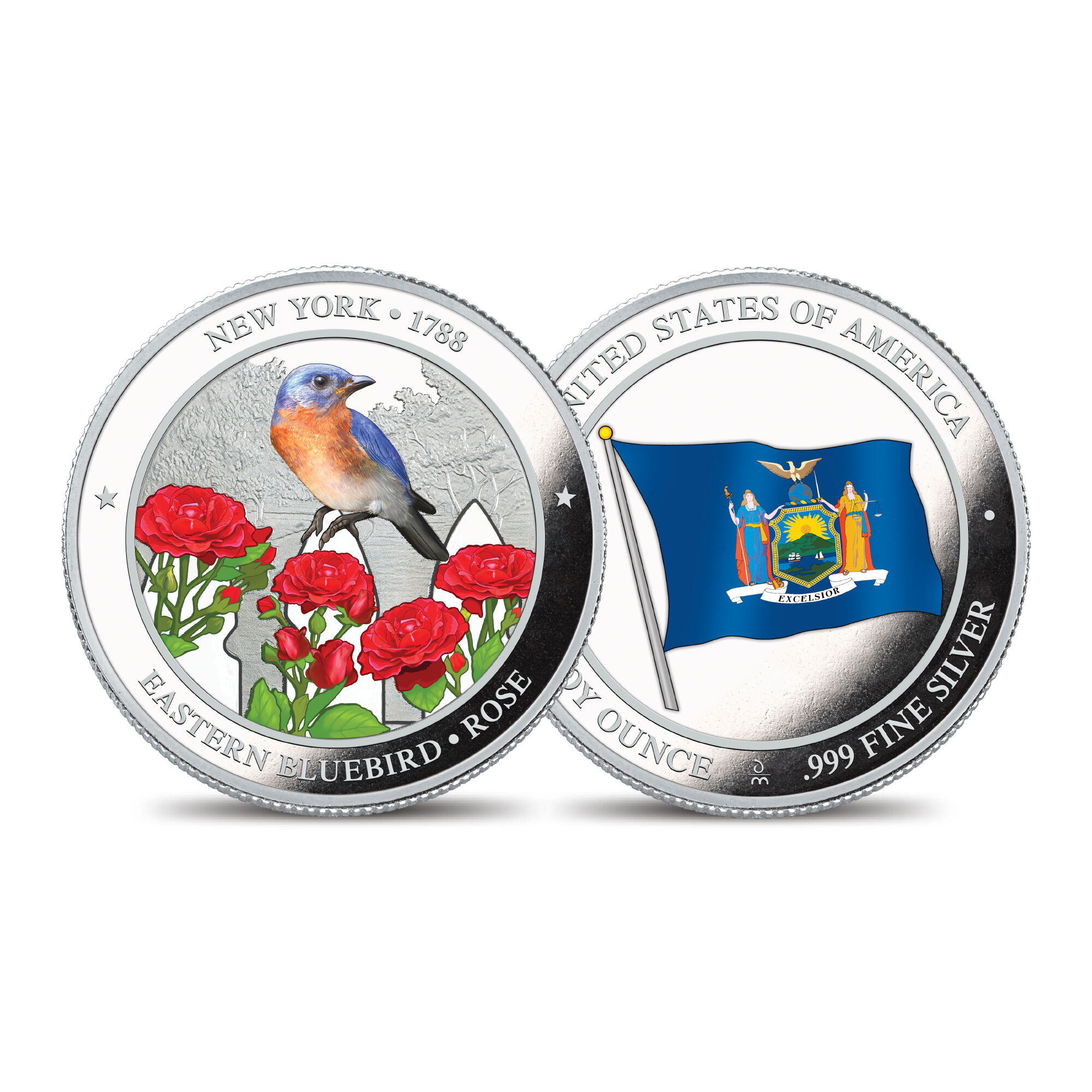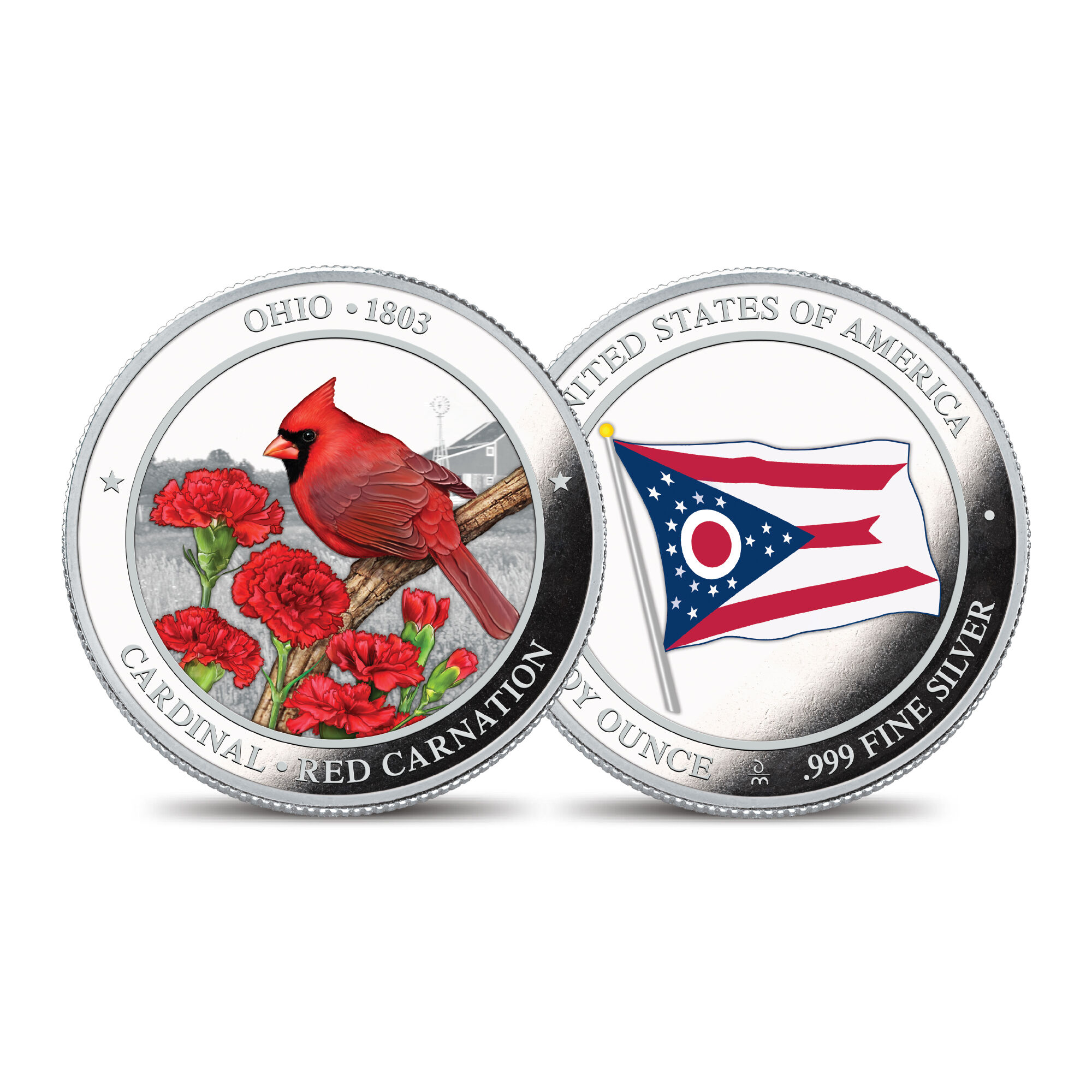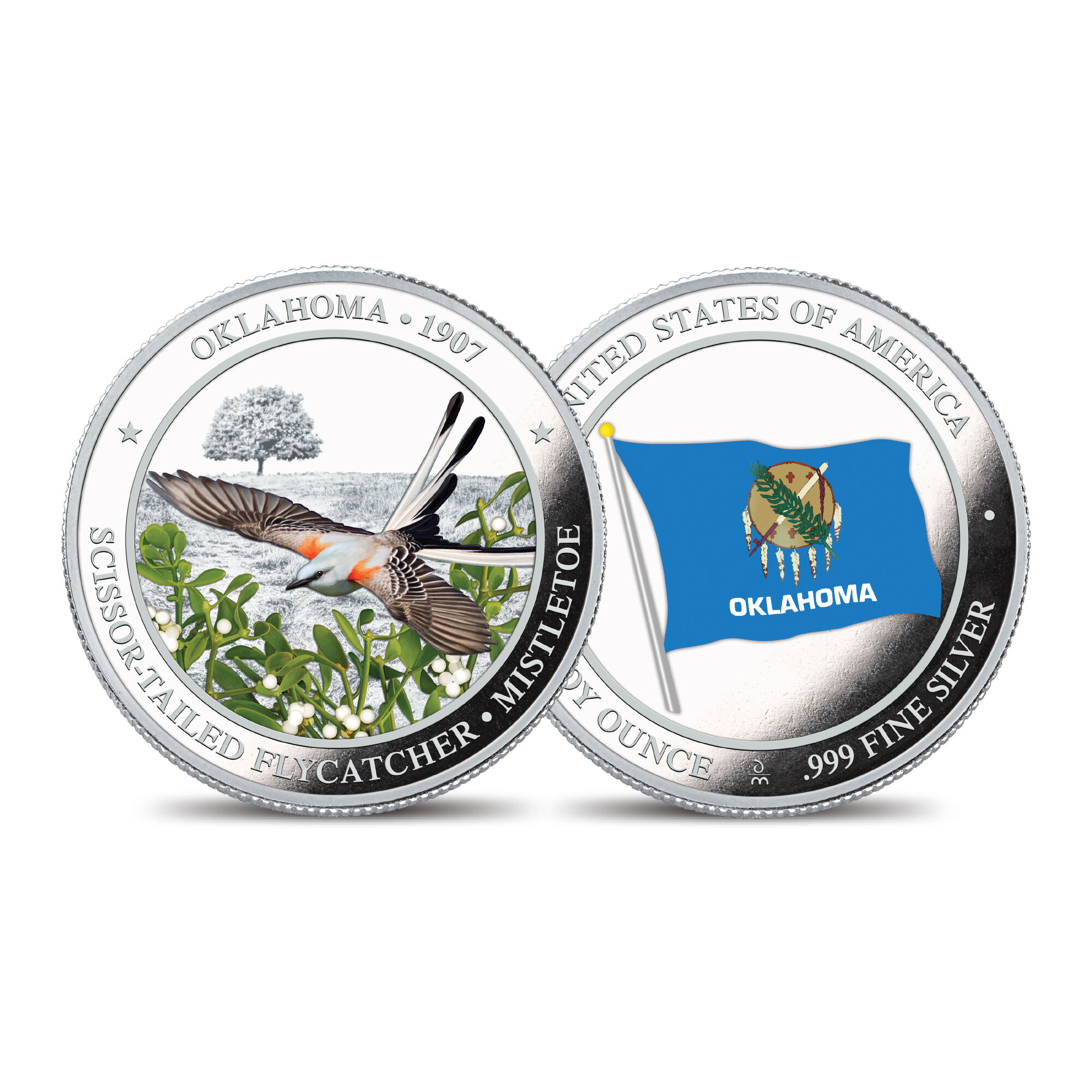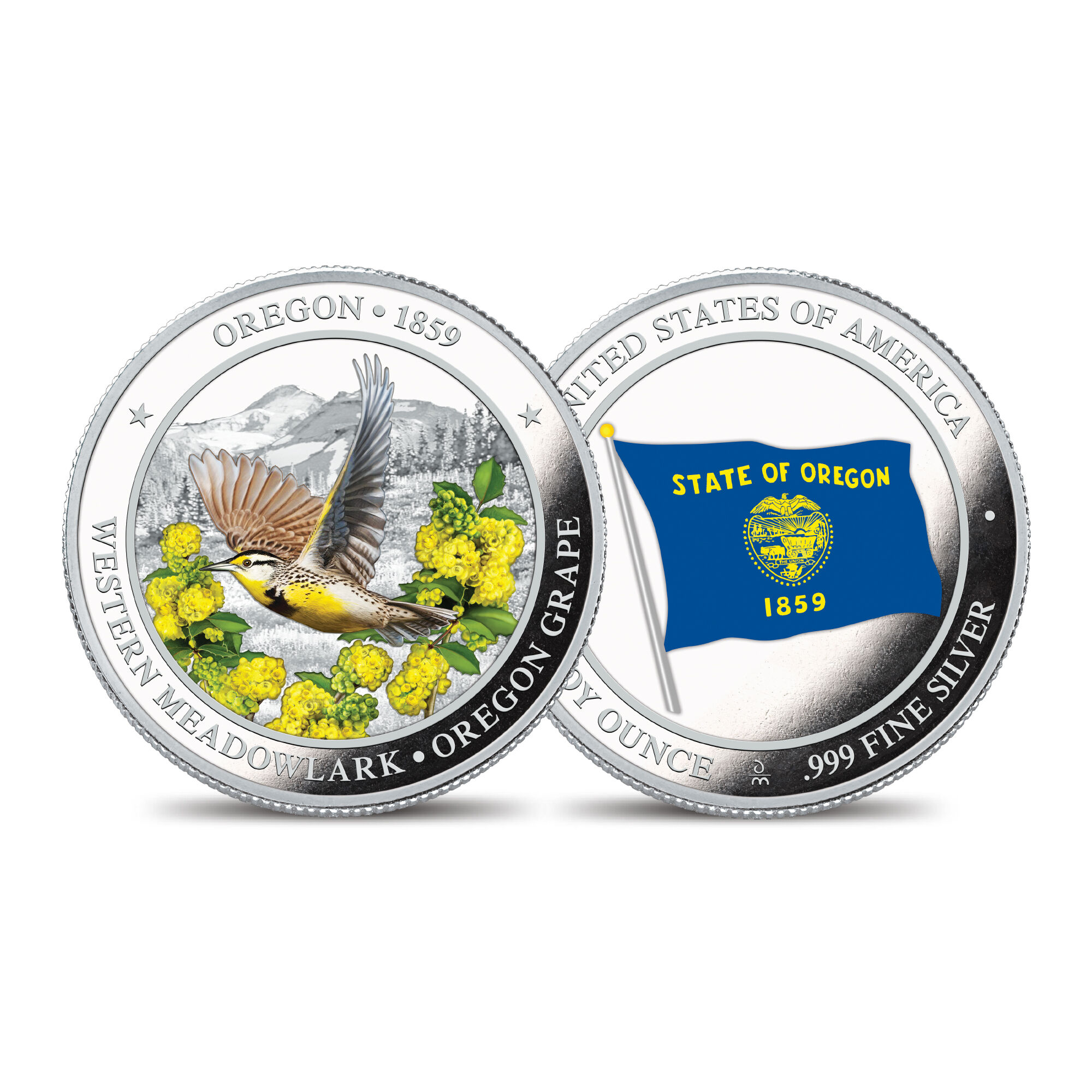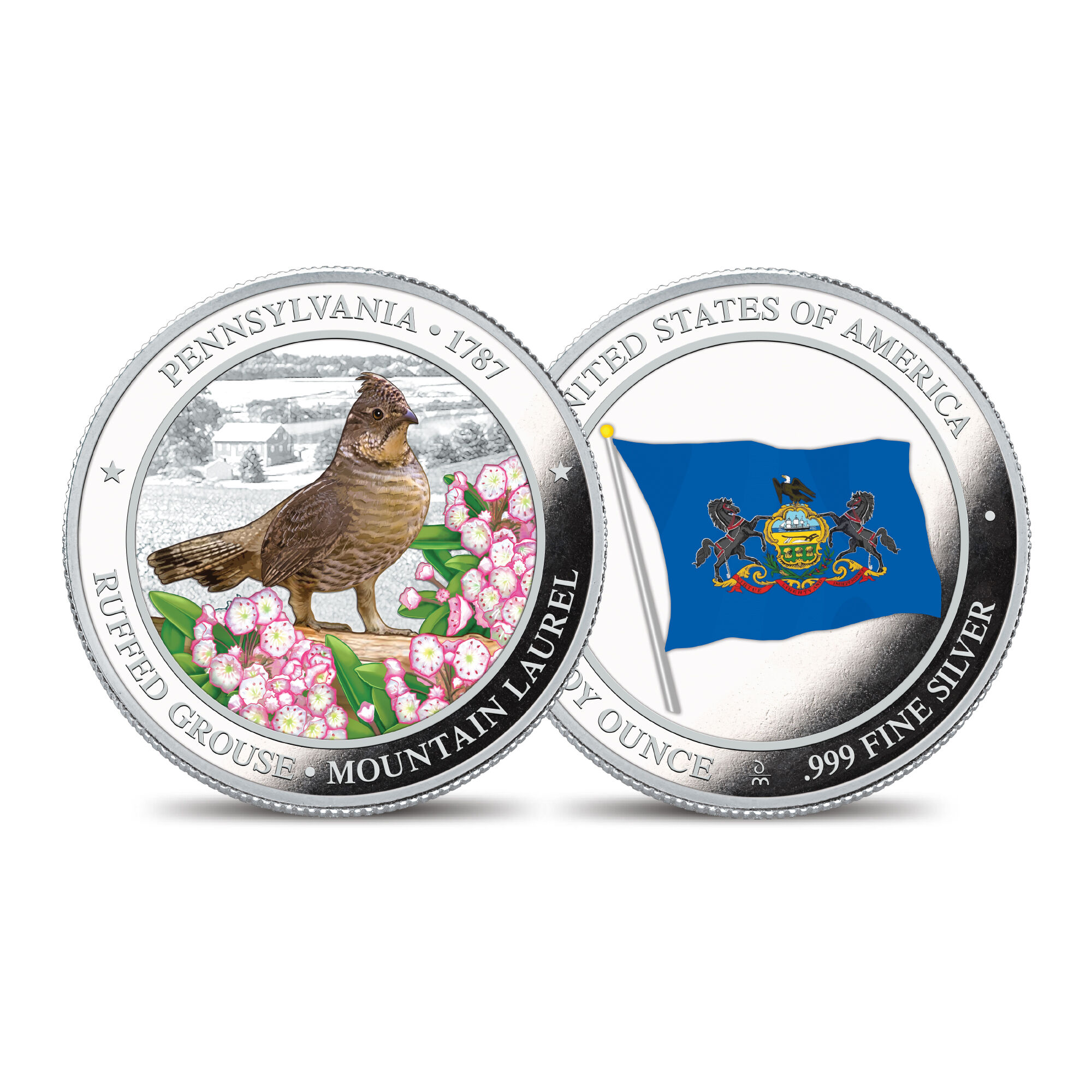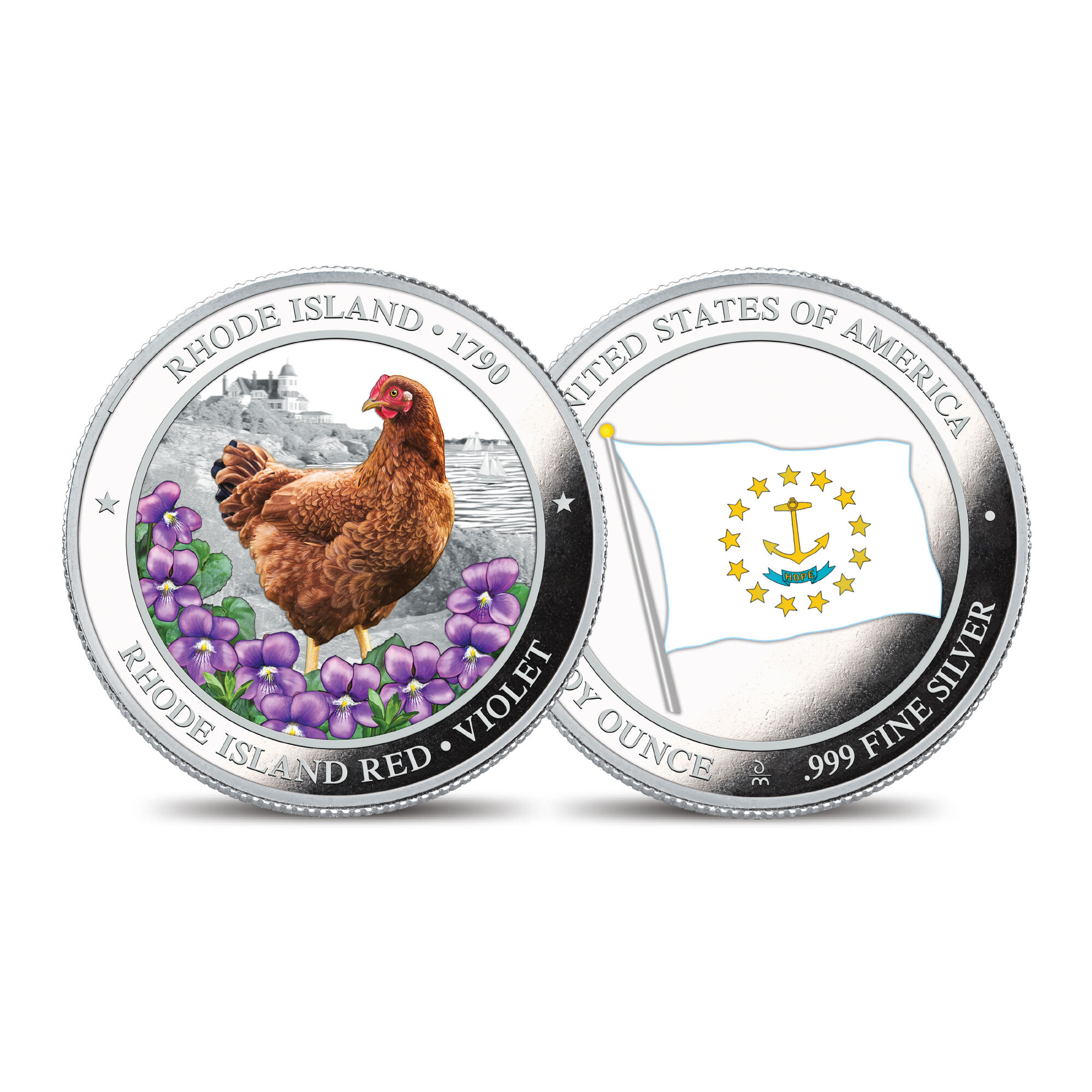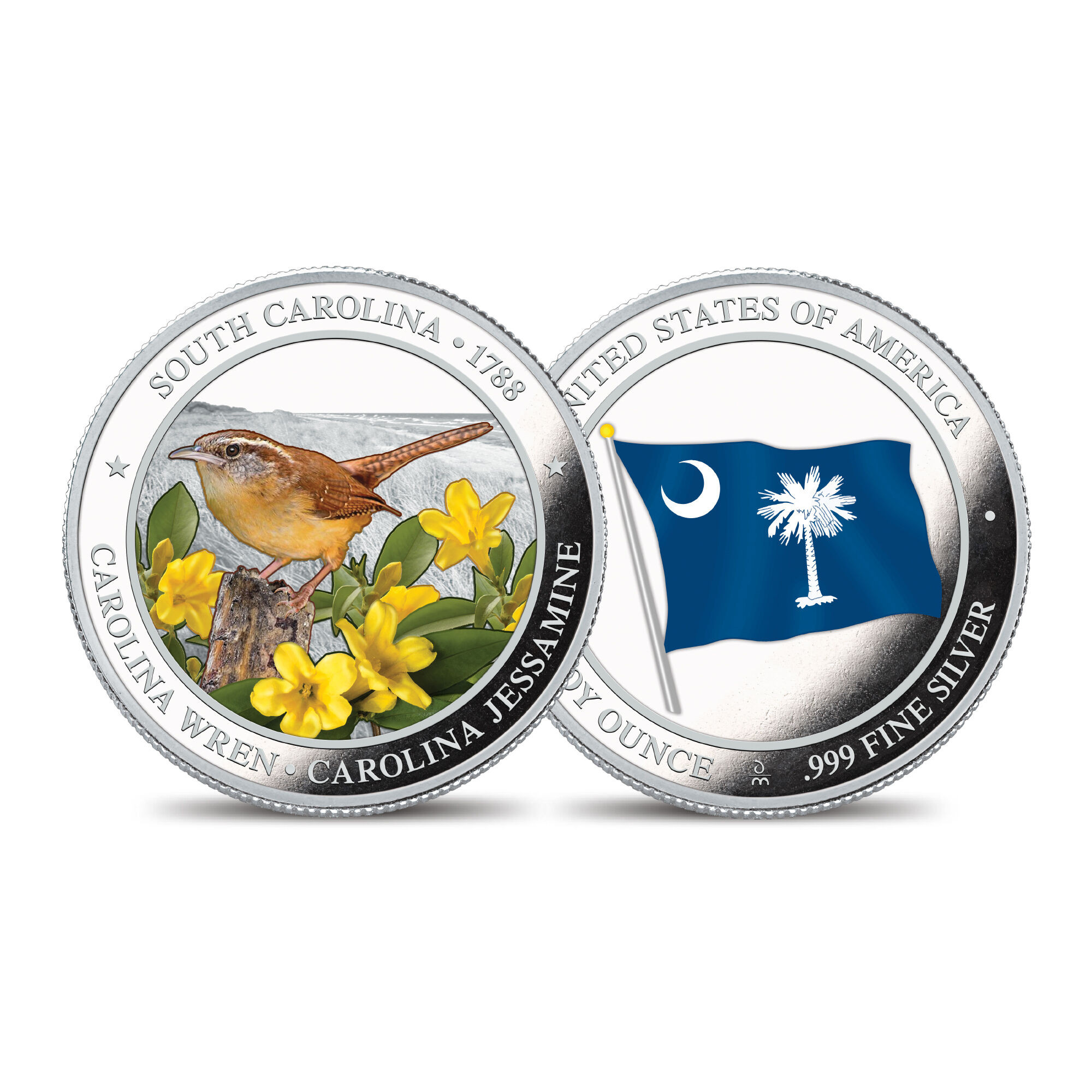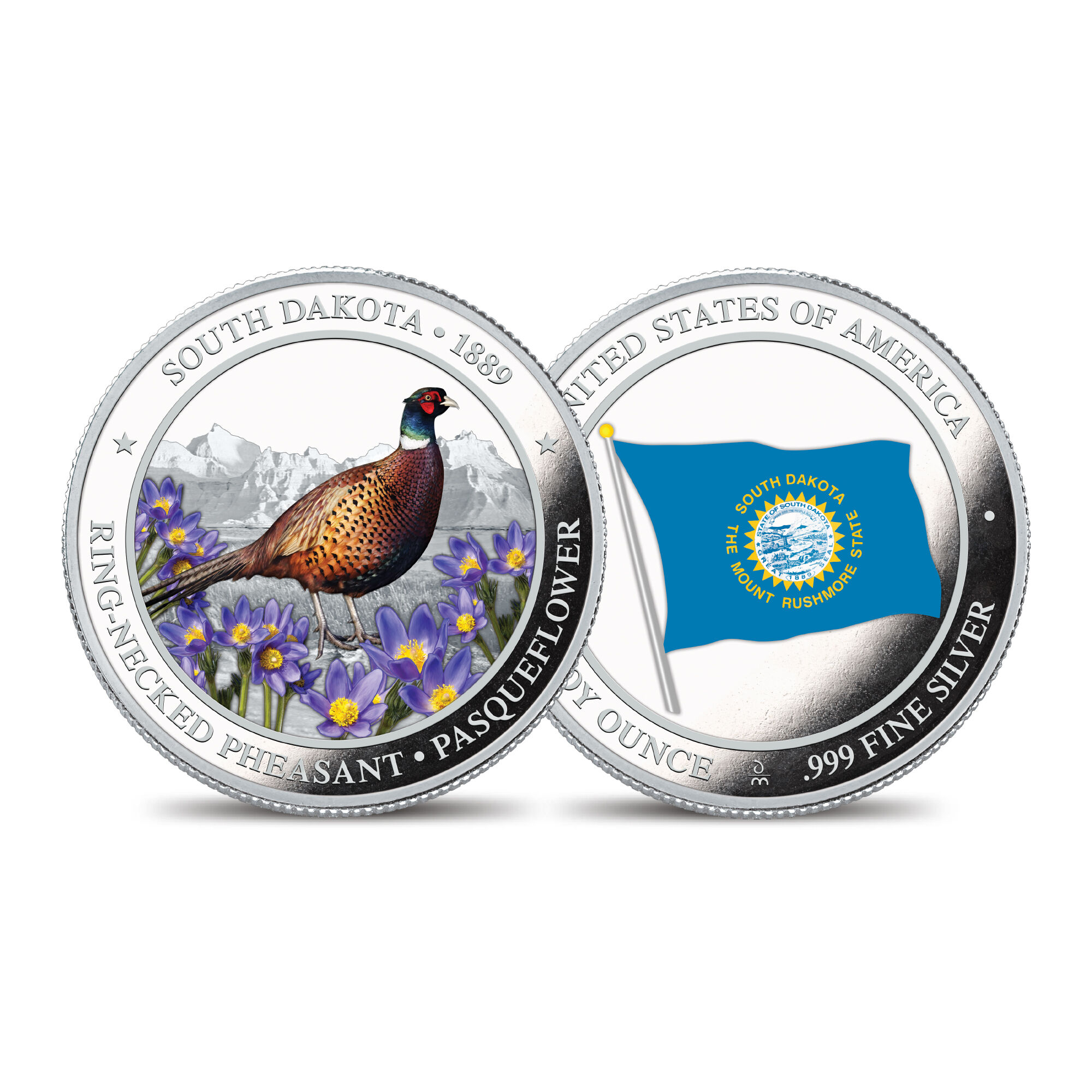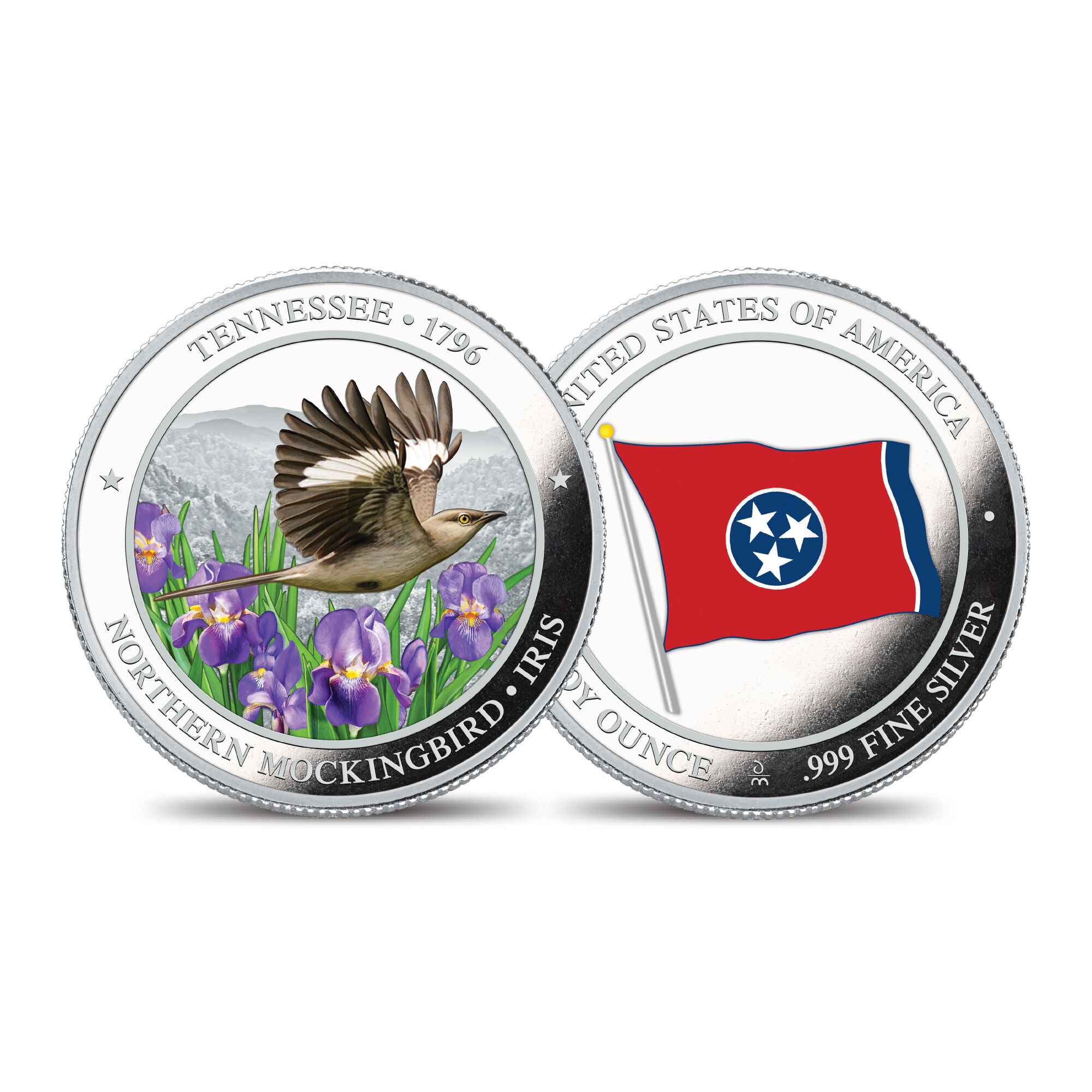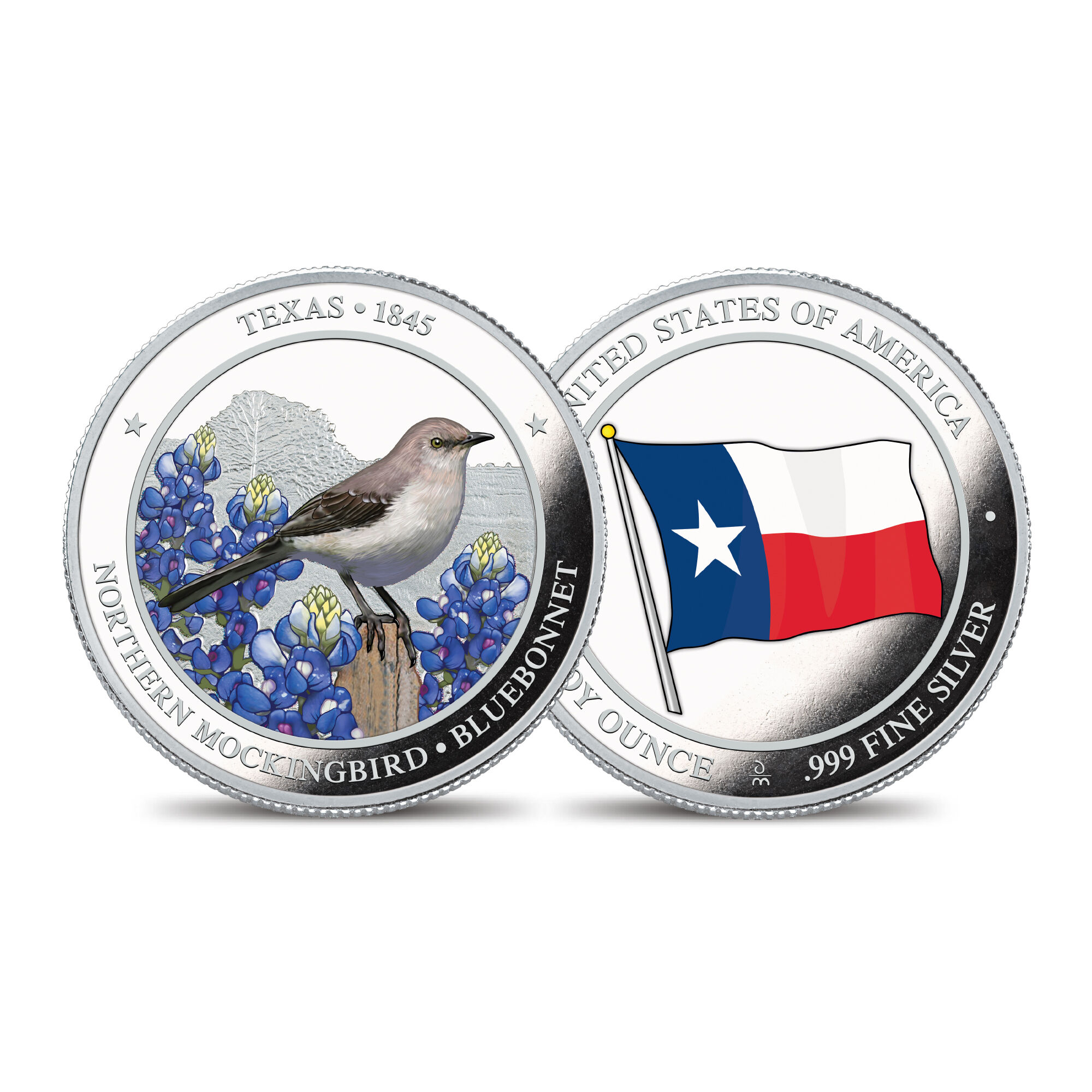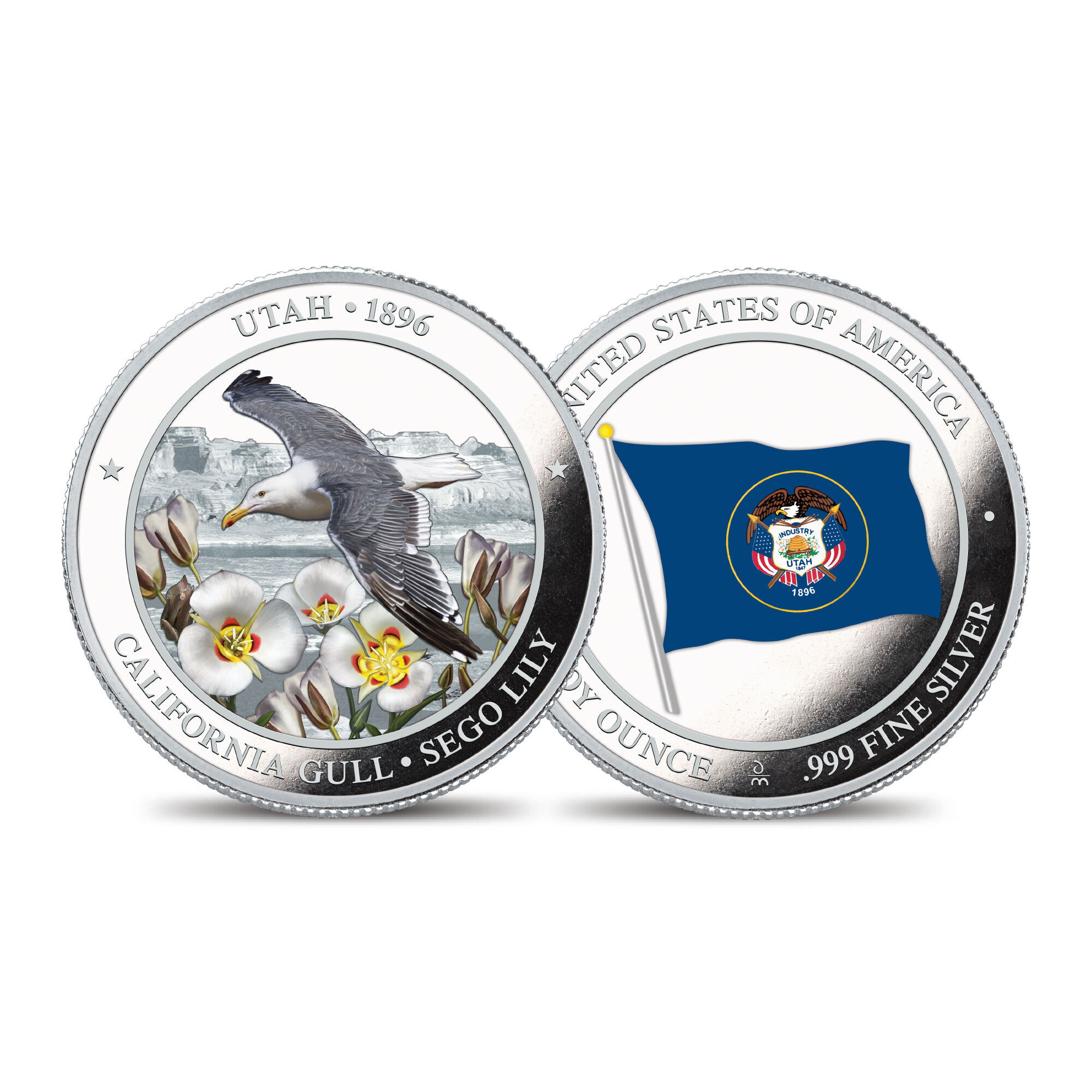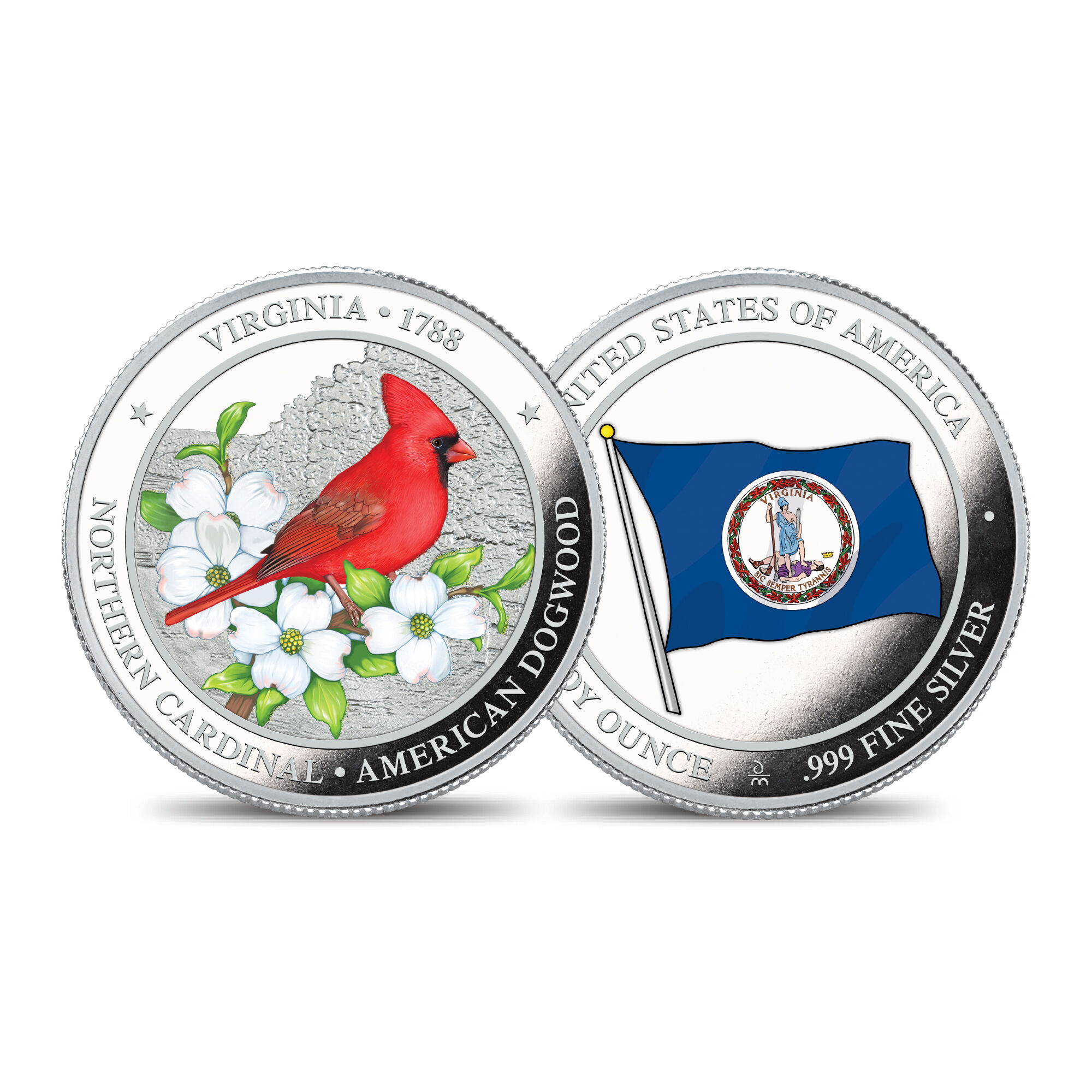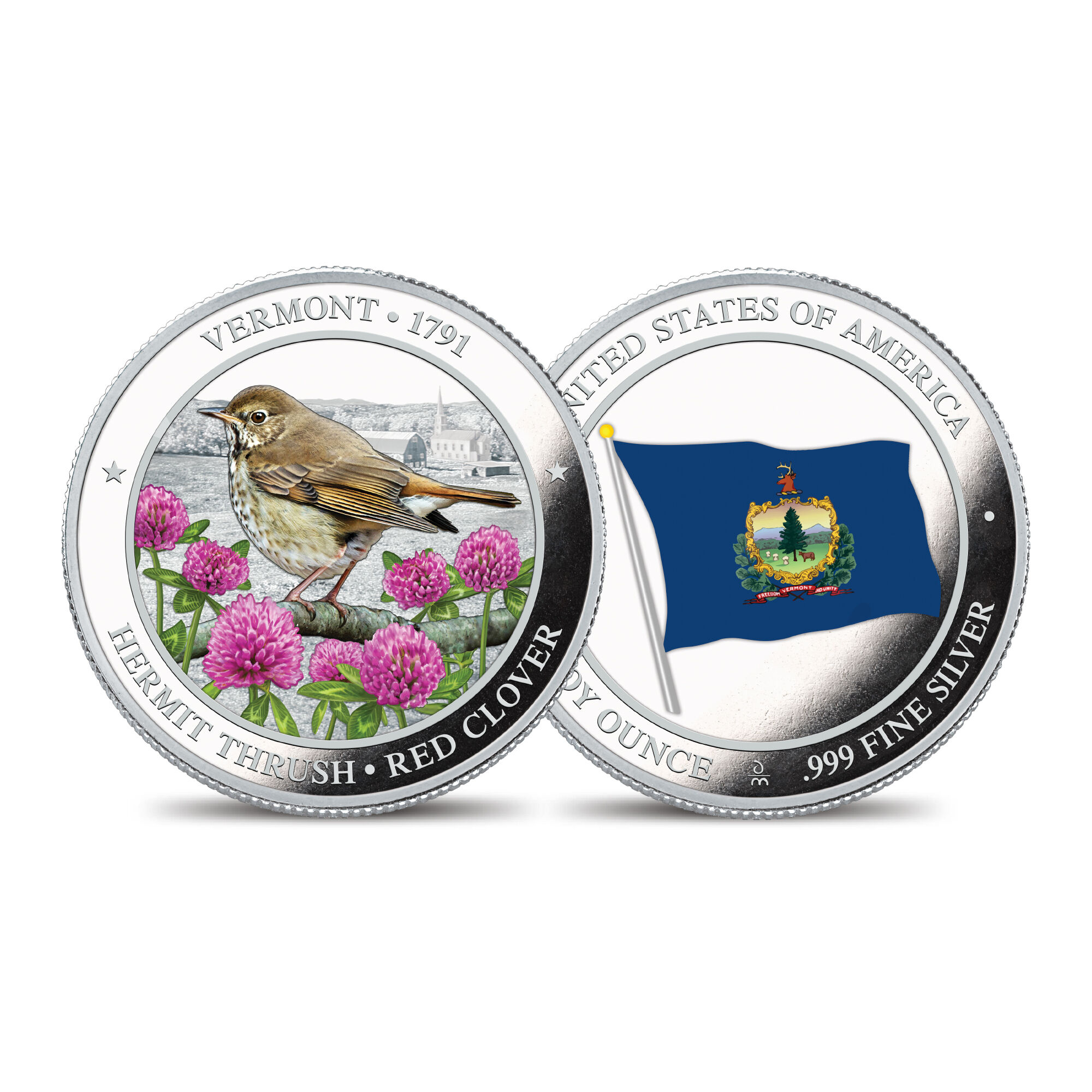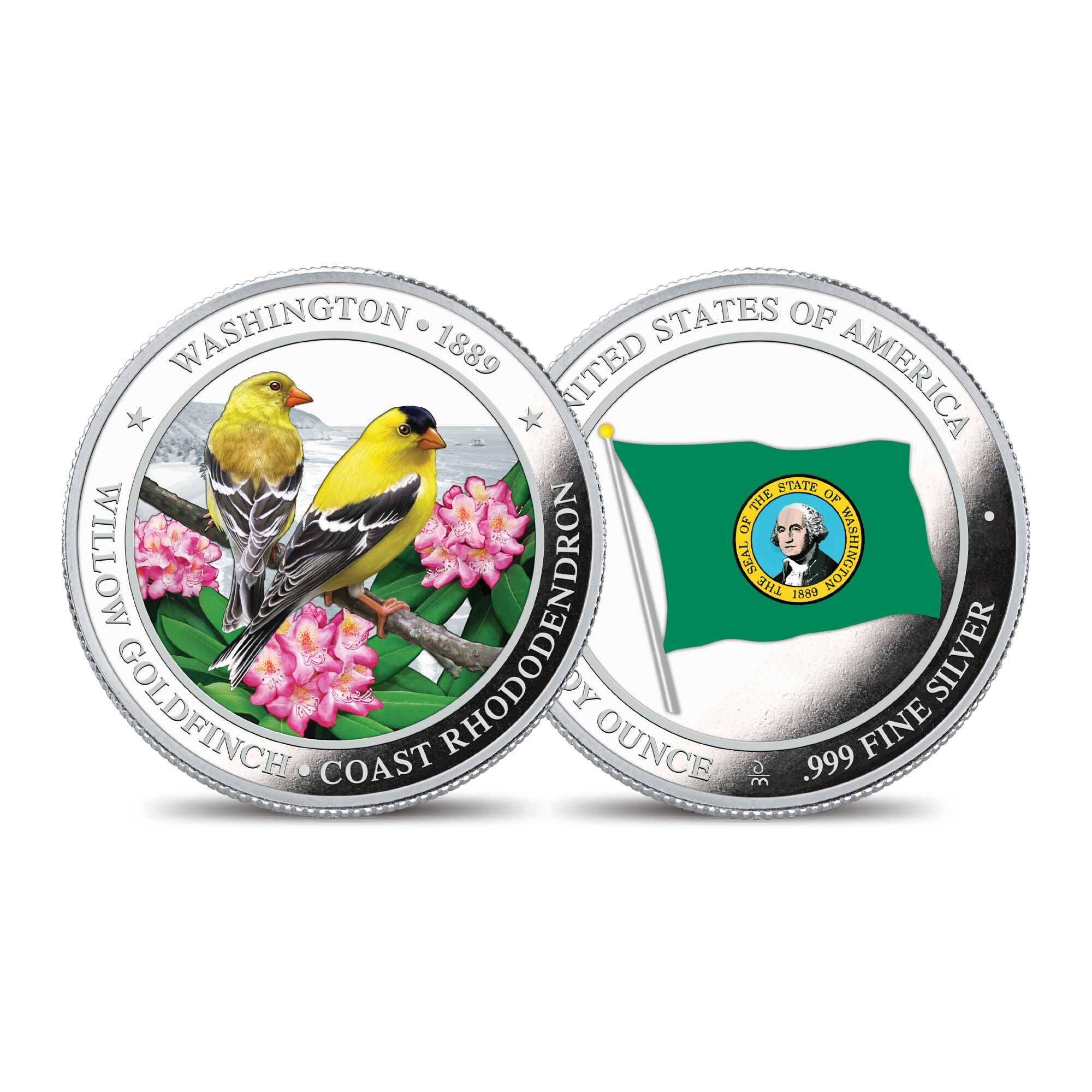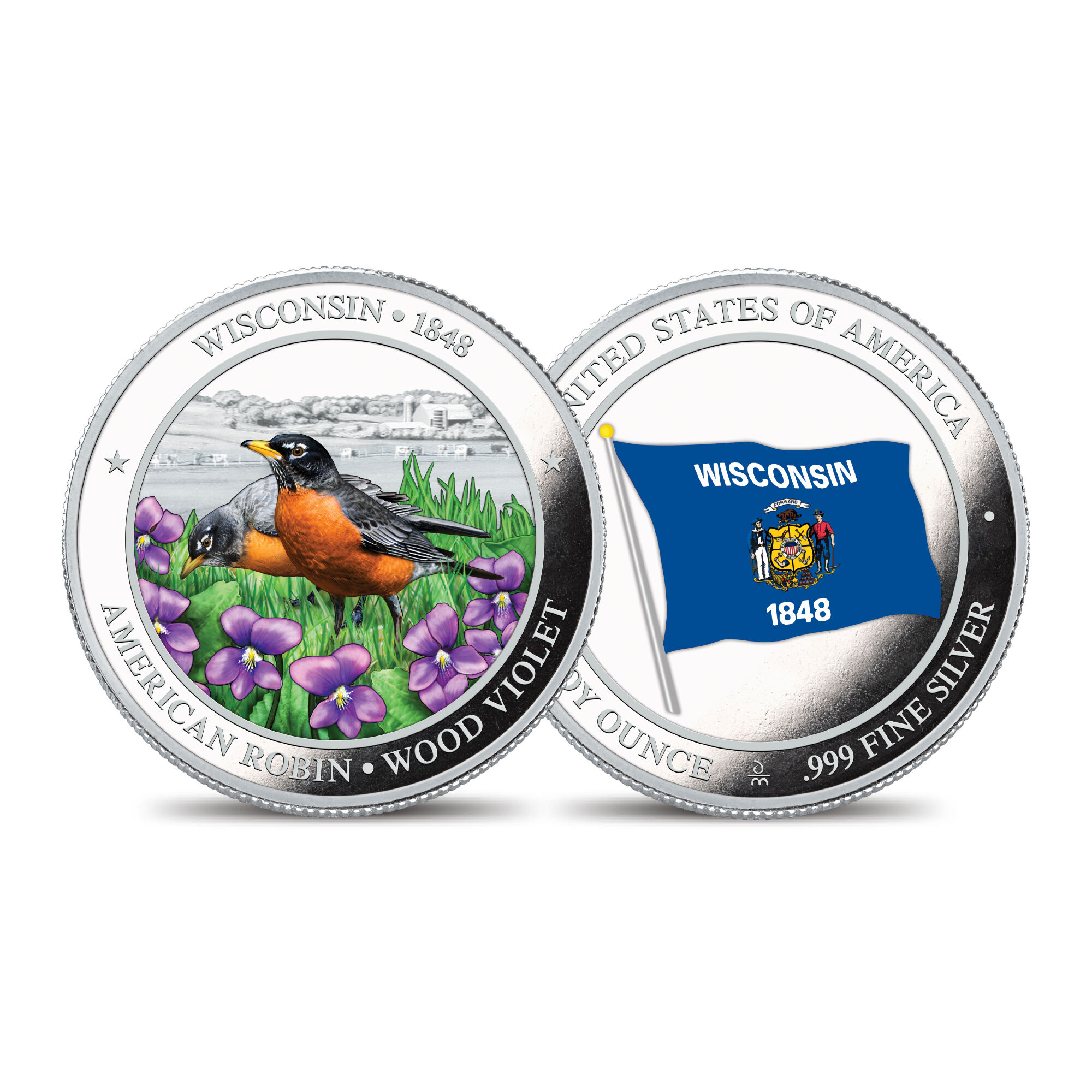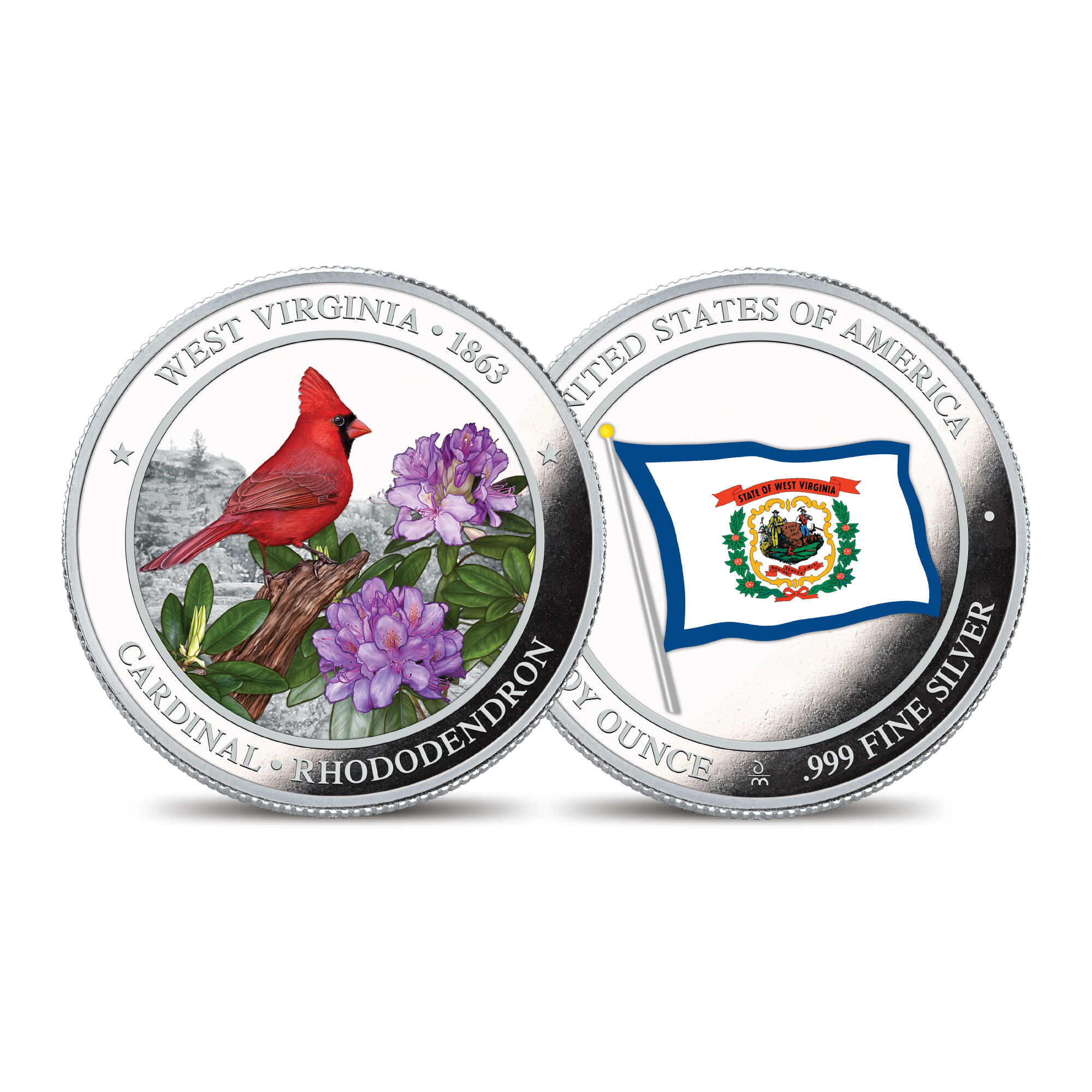 An extraordinary color-enhanced silver bullion commemorative celebrating the natural beauty of your home state!
Special offer! You can own this stunning commemorative for only $49.50 — with FREE SHIPPING! That's 50% off the regular price and a remarkable value for this magnificent one full troy ounce PURE SILVER commemorative.
Commemorative features your home state's beloved bird, official state flower and state flag.
With your purchase you will be enrolled in The United States Silver Bullion Commemoratives collection granting you the opportunity — but not the obligation — to purchase other states' commemoratives at the regular price of $99.00 per commemorative.
Show Less
Show More
$49.50
for your first silver commemorative
LIMIT 1 PER HOUSEHOLD
Proudly made in America with exquisite artistry and craftsmanship, these remarkable silver commemoratives celebrate the natural beauty of the United States' unequaled flora, fauna and landscapes featured in stunning full color layered on top of 99.9% pure silver bullion. As rich in America's vast and diverse beauty as it is in precious silver…each State Bird and Flower Silver Commemorative tips the scale at one full troy ounce of precious .999 fine silver! Each commemorative is protectively sealed in an individual crystal-clear capsule so you can enjoy details on both the front and back without fear of damage. As you build a meaningful collection of state commemorative treasures, you'll also receive a FREE deluxe wooden display case to house and protect your collection.

You will receive and pay for one silver commemorative per month. Limit – One per household.
Product Specifications:
Commemorative Included: State Bird and Flower Silver Commemorative
Display Material: Wooden
Display Size: Approximately 13-1/8" Wide x 12-5/8" Deep x 3-1/4" High (closed)

Item #:2167-0104