The Queen Elizabeth II Memorial Bear By Steiff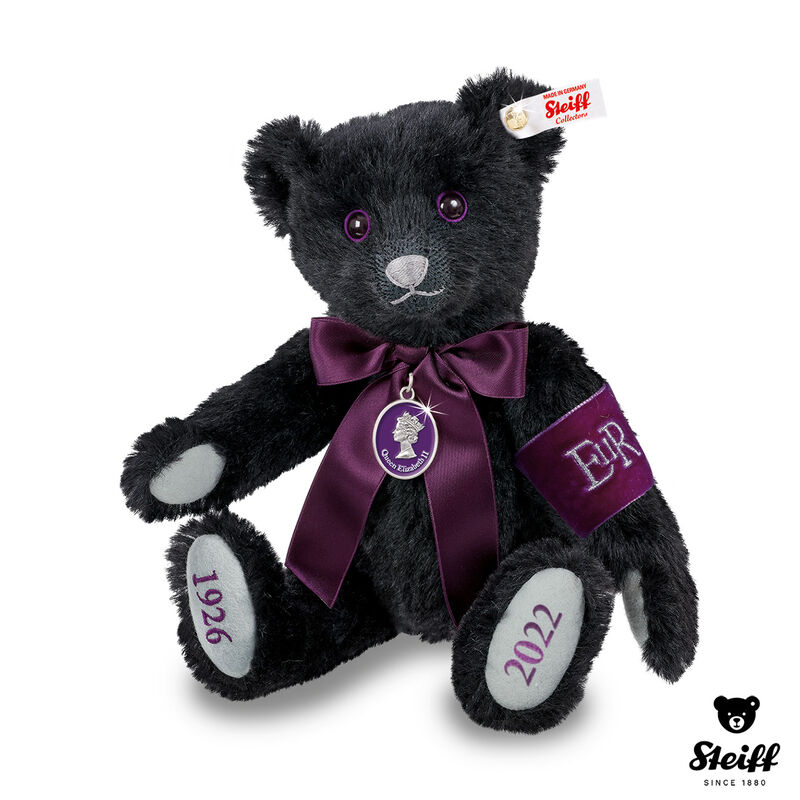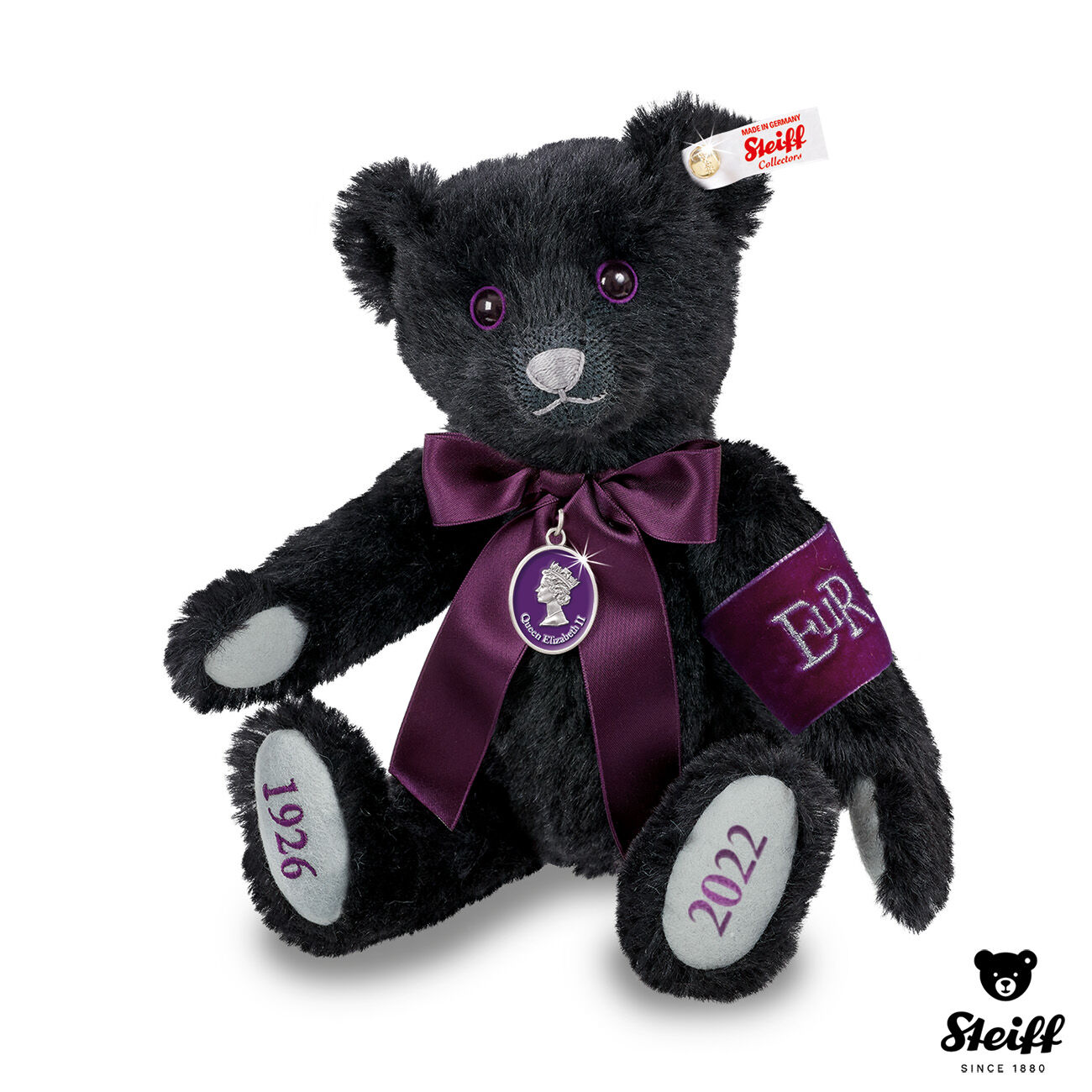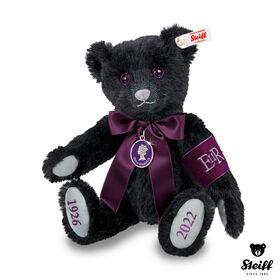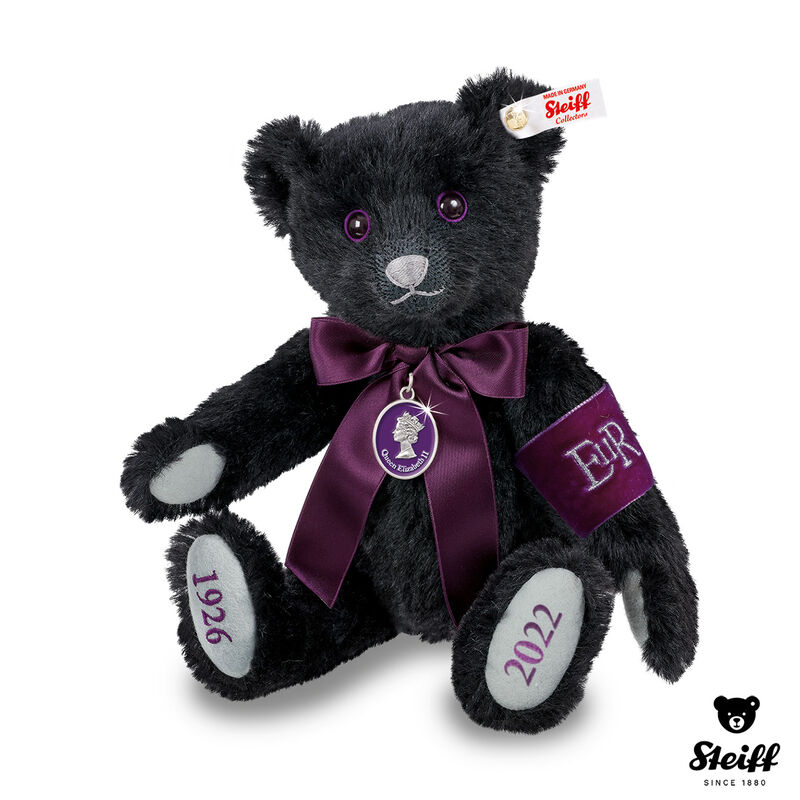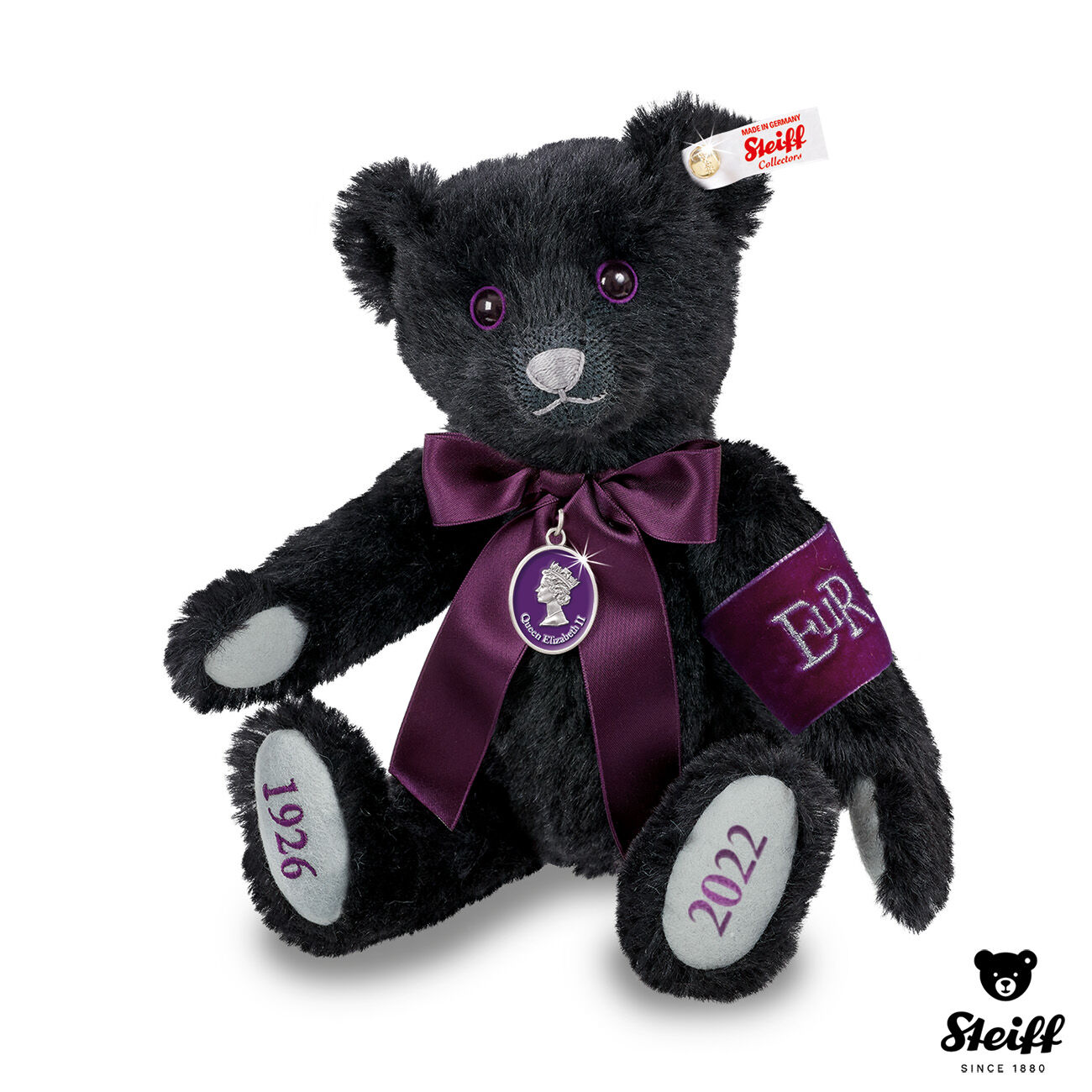 I declare before you all that my whole life whether it be long or short shall be devoted to your service."
– Queen Elizabeth II.
For over seventy years, Elizabeth II served as Queen of the United Kingdom and Head of the Commonwealth. With her steadfast strength and commitment to duty, she was loved and respected across the globe. Now, we must bid farewell to the longest-ever serving monarch in history.
It is a time-honored tradition for Steiff, the inventors of the teddy bear, to mark major world events with the creation of a special hand-crafted mohair bear. Today, they pay homage to the remarkable life and legacy of Elizabeth II with a historic limited-edition treasure.
The Queen Elizabeth II Memorial Bear will be produced exclusively for Danbury Mint and in a strict limited edition. Only 25,000 can ever be made worldwide – a tiny edition limit for such a poignant commemorative. Demand is likely to exceed availability, so please act now to reserve your tribute to our beloved Queen.
She is crafted from sustainably sourced jet-black mohair – the traditional color for mourning. Her boot-button eyes have been outlined in regal purple felt and contrasting grey felt paw pads are delicately embroidered in matching purple thread with the years '1926' and '2022'. She's finished with a simple purple armband embroidered with the Queen's royal cypher – EIIR – and a specially commissioned cameo pendant is suspended from her luxurious, purple satin bow.
Actual size of bear is 11½" (29cm) standing.
We are proud to support the Queen's Nursing Institute, a registered charity dedicated to improving the care of people in their homes and communities. Her Majesty the Queen was a patron and we have donated $25,000 in her memory.
Item #:5942-0018