The Complete Collection of Morgan Silver Dollars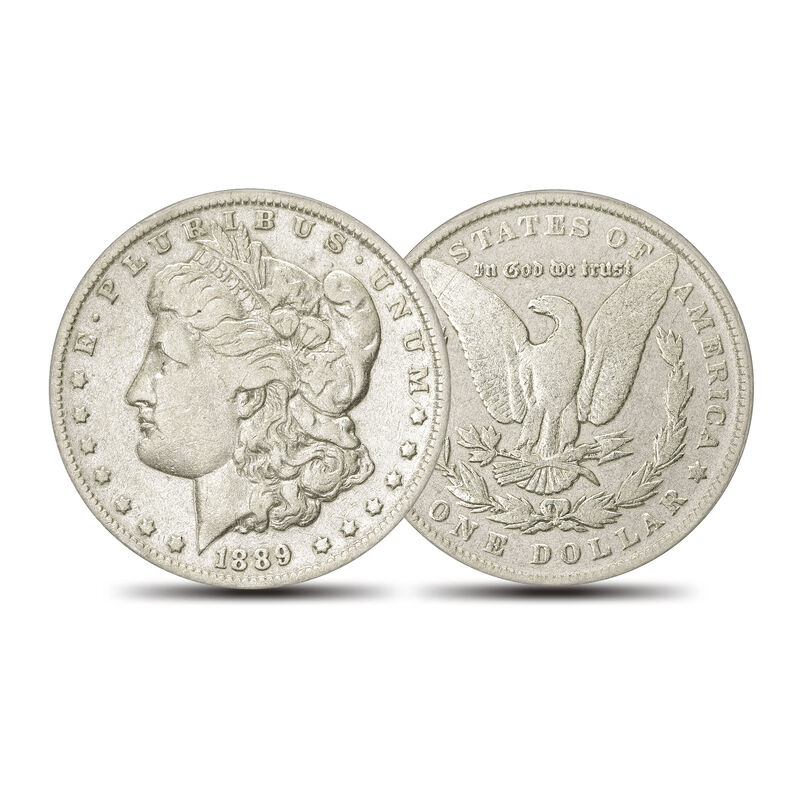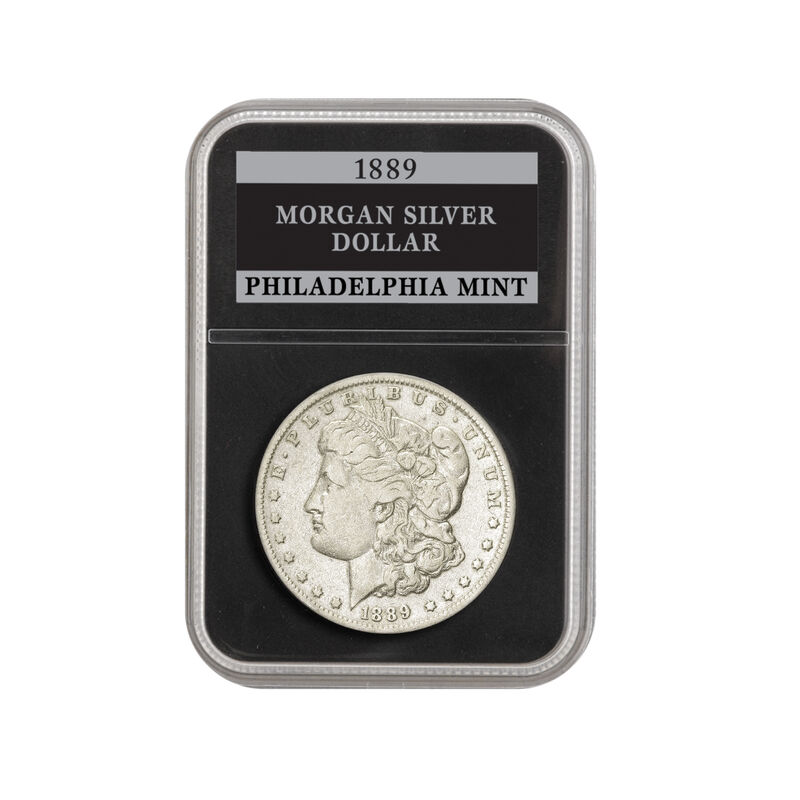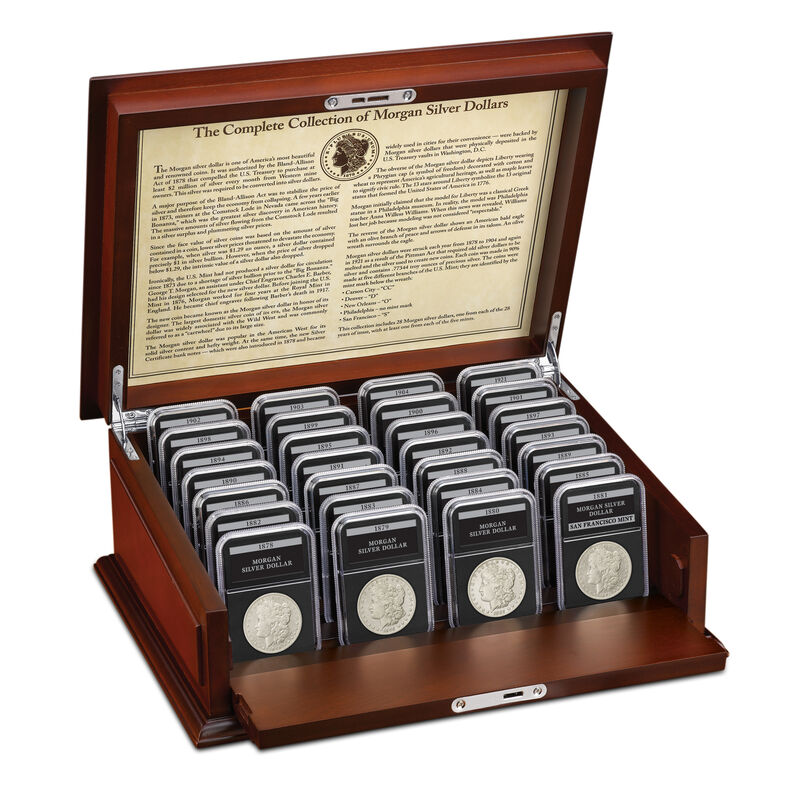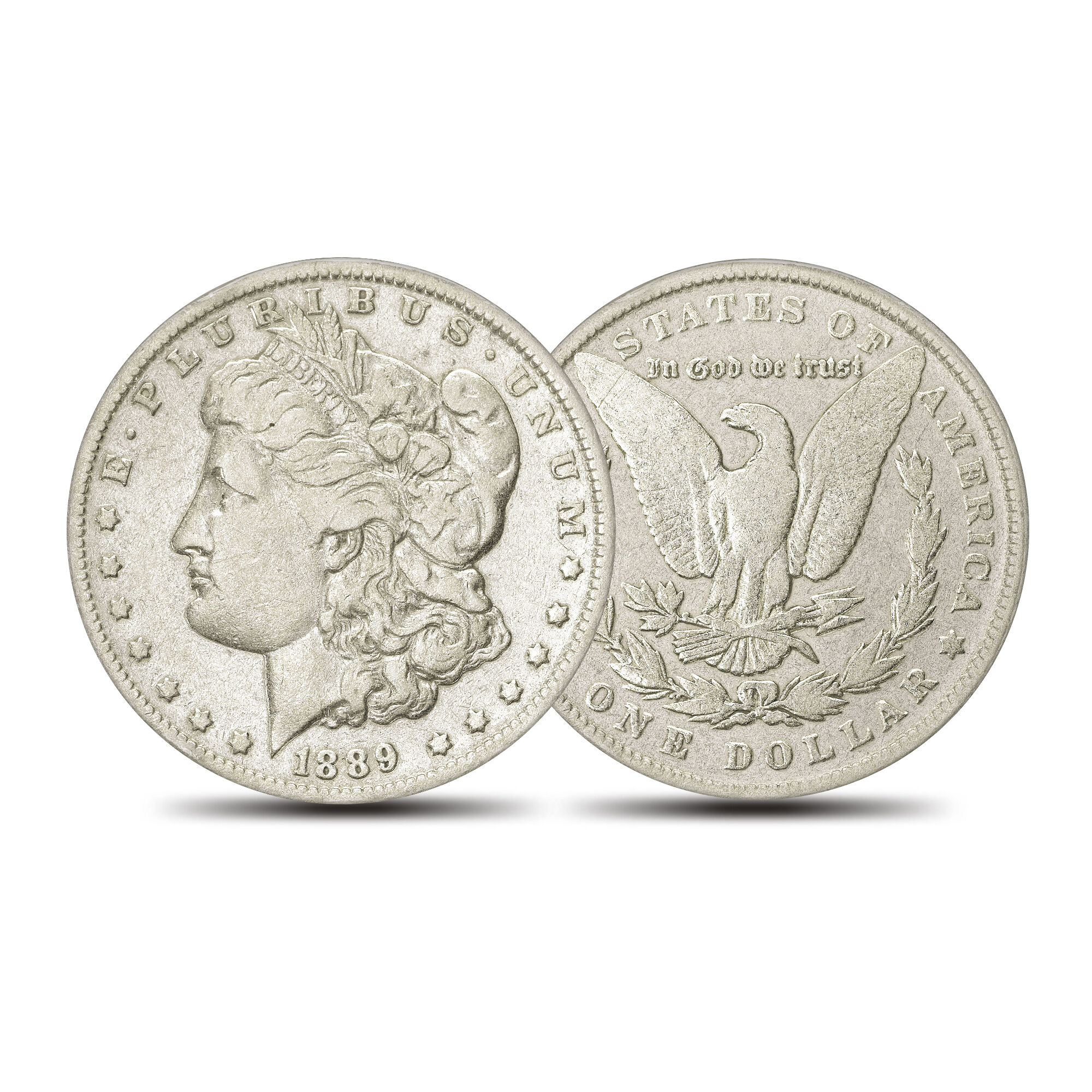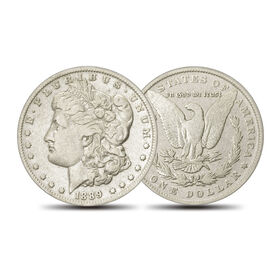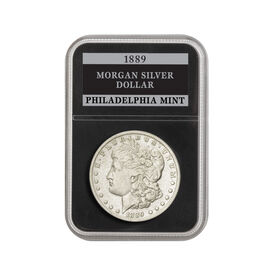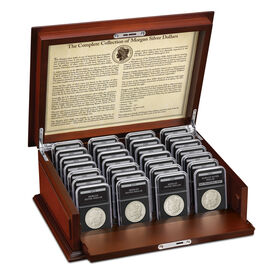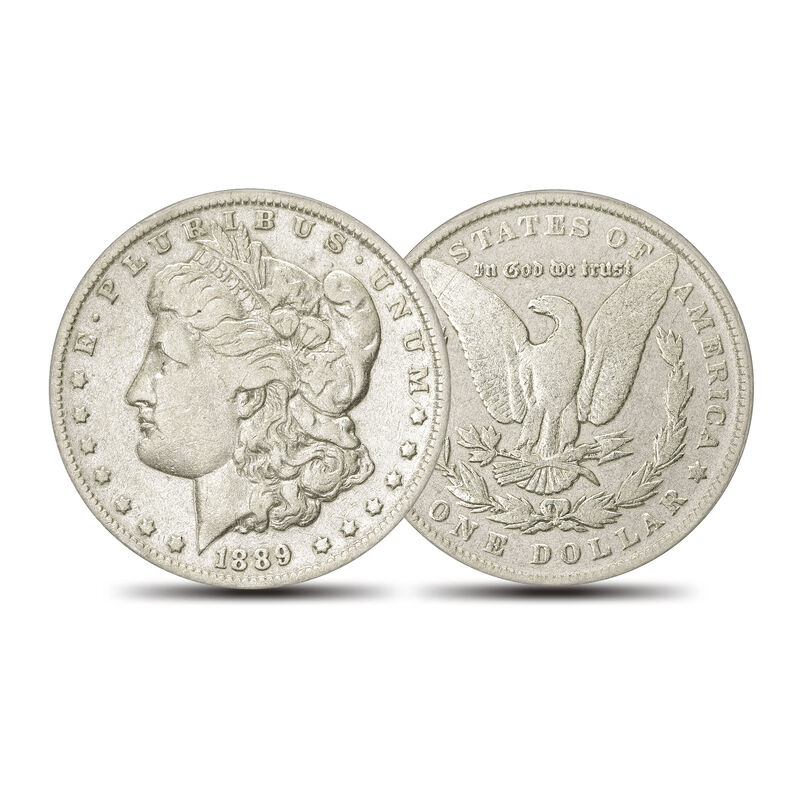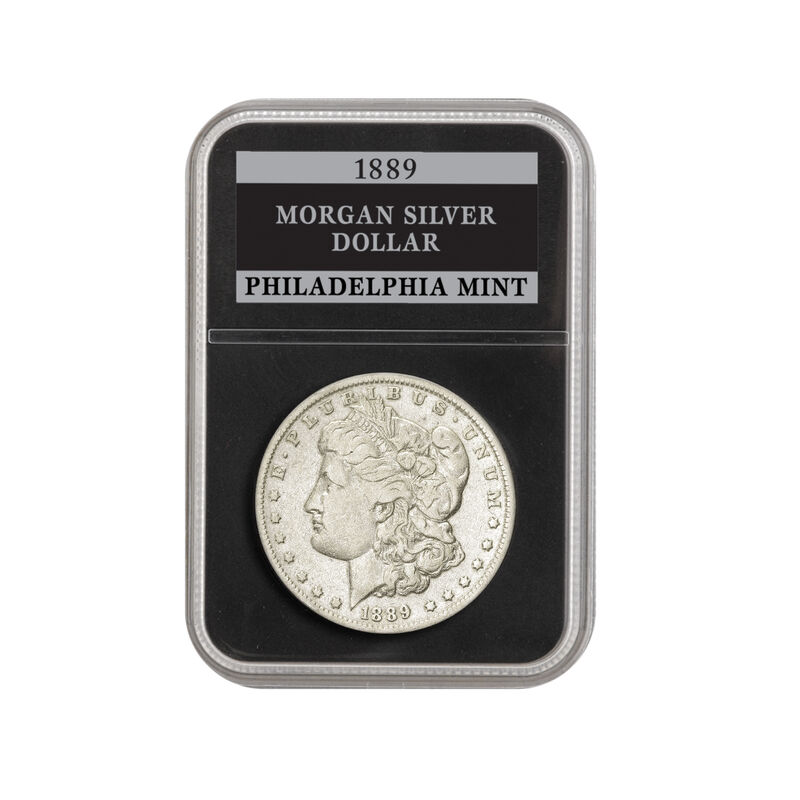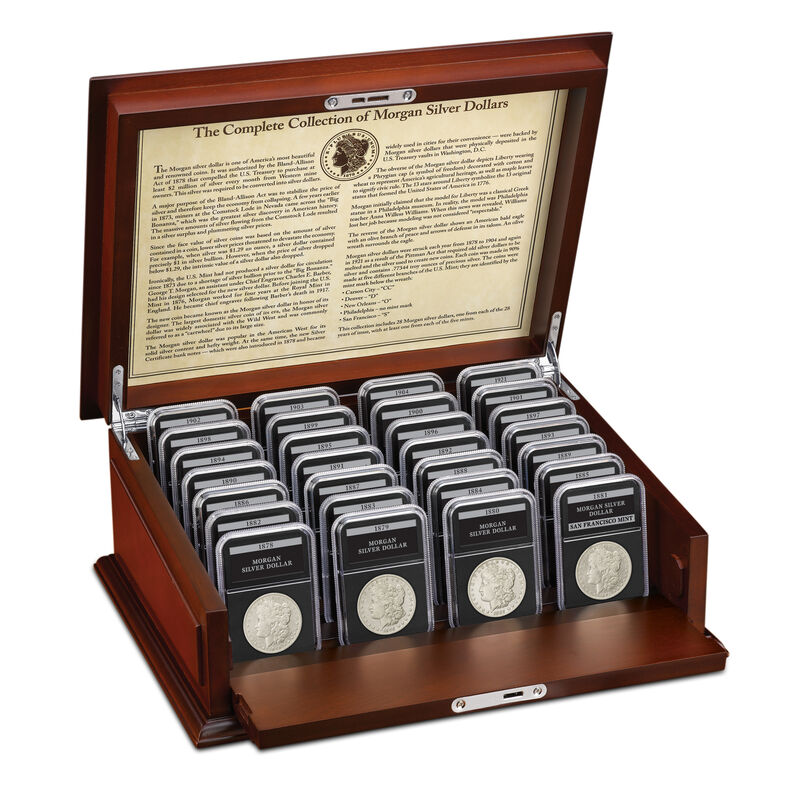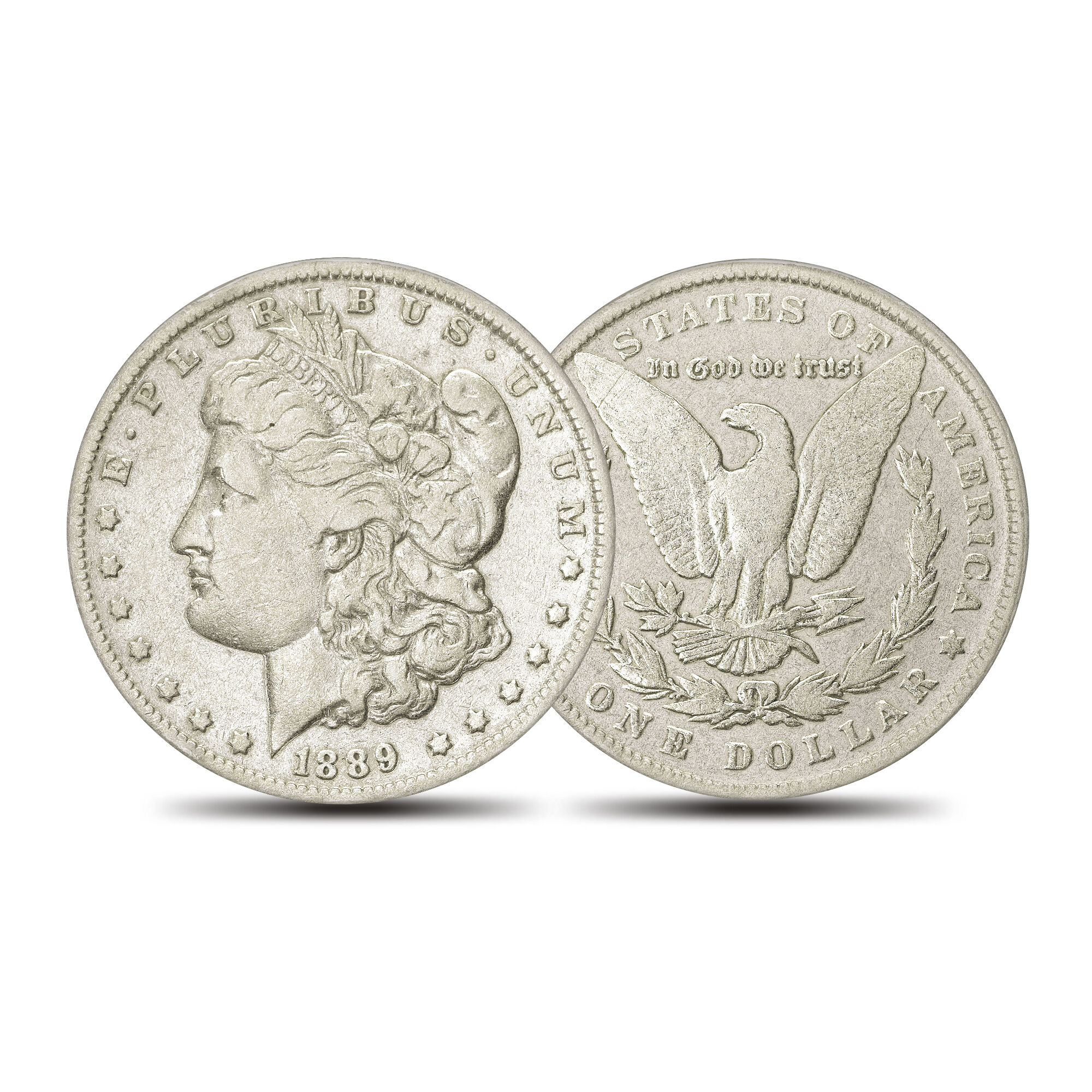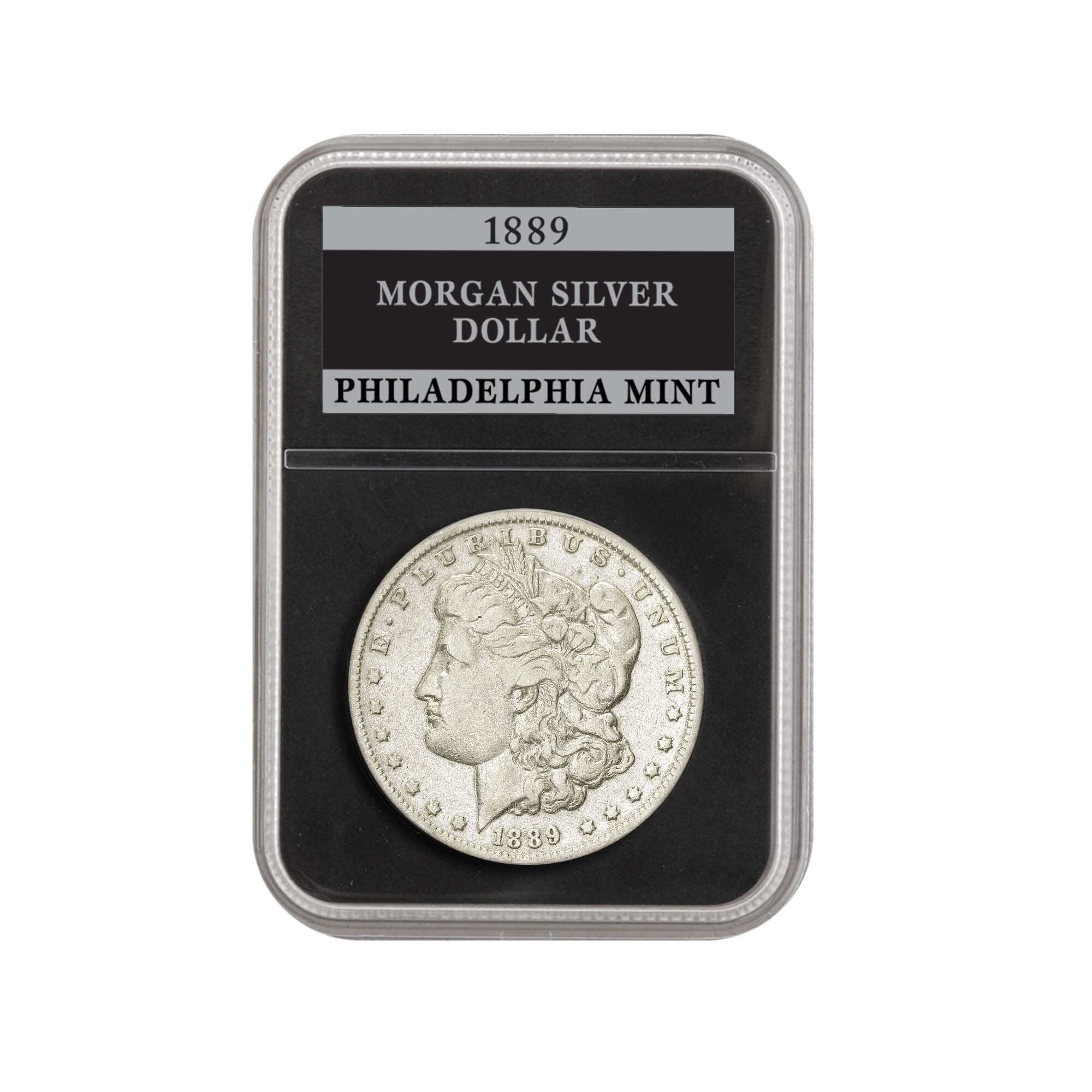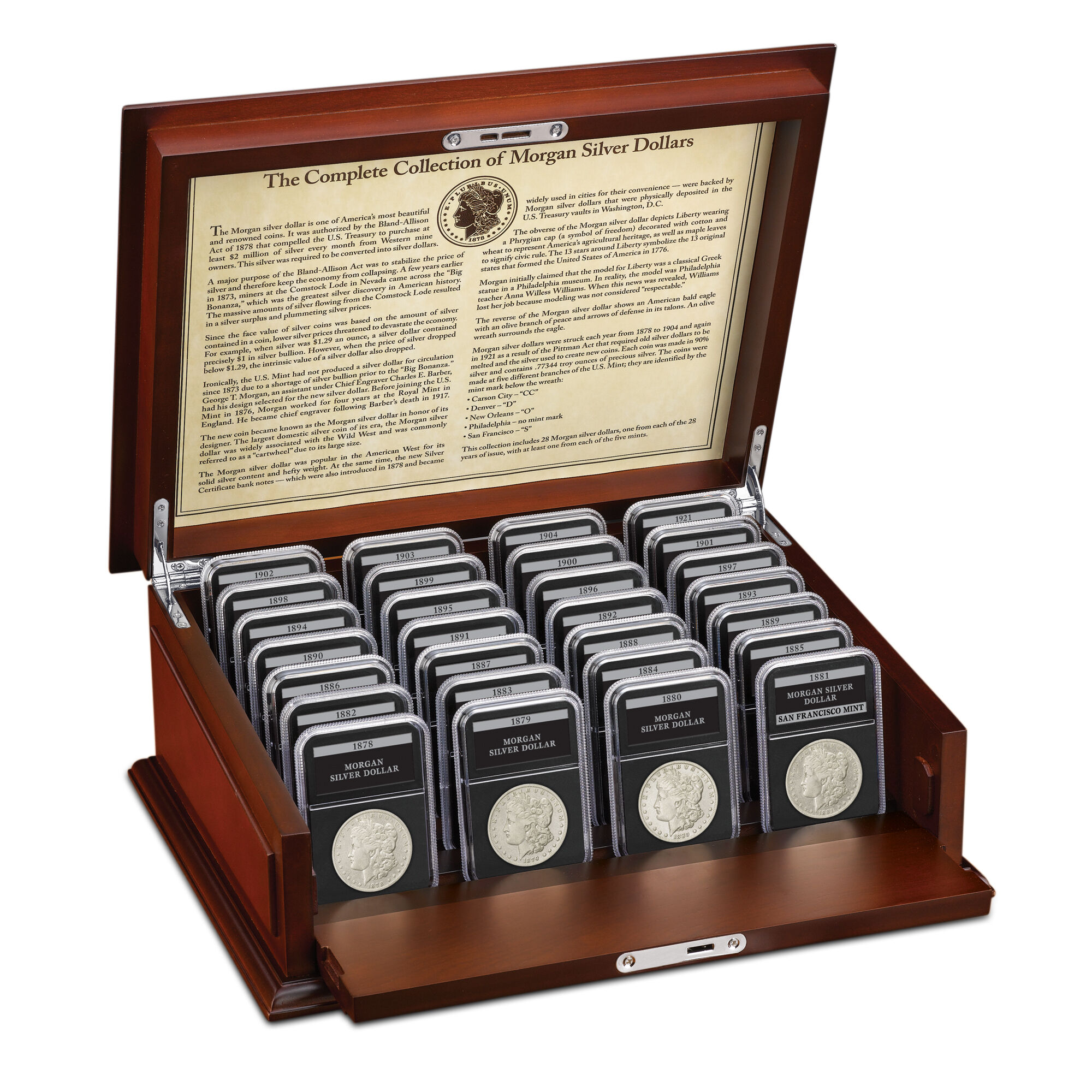 A complete collection of 90% pure silver Morgan Dollars…
Features 28 magnificent Morgan Silver Dollars, including the first-year 1878 coin, the final-year 1921 coin, and the 1893 and 1895 coins — the rarest of all Morgan Silver Dollars!
Coins from every year and every mint — the Morgan Dollar is the only silver coin design in U.S. history that was struck at five different U.S. Mints!
Your collection includes almost 2 Troy pounds of precious silver!
A custom-crafted wooden display case is included at no additional charge.
Show Less
Show More
In stock. Ships in 1-2 weeks. Not guaranteed for Valentine's Day delivery.
$159.95
per coin
You will receive 1 coin every other month.
A landmark collection featuring coins from all 28 years of issue and all of the five U.S. mints that produced them in stunning 90% pure silver.
When the Morgan Silver Dollar was first minted in 1878, it transformed American coinage. Renowned for its magnificent beauty and coveted for its large size and 90% silver content, it became a symbol of the Wild West and America's new place at the forefront of the world economy. Named for its designer, U.S. Mint Engraver George T. Morgan, the Morgan Silver Dollar was struck using over three-quarters of a troy ounce of solid American silver — and was even known as the "silver cartwheel" because of its size. Due to their high silver content, historical significance, mass hoarding and grand-scale silver meltdowns in the early 20th century, these precious coins are harder to find with every passing day, and owning a complete collection of Morgan Silver Dollars from every year of issue and each issuing mint has become virtually impossible.

Now, you have the rare opportunity to acquire a complete collection…from the first to the last. The Complete Collection of Morgan Silver Dollars spans the entire history of this fascinating silver dollar. Struck each year from 1878 through 1904, and then for one last time in 1921, your collection will include every year of issue…all now over 100 years old! You are also guaranteed to receive at least one coin from each of the five mints that struck Morgan Silver Dollars, including a coin from Carson City with the rarest of all Morgan mint marks…one from the historic New Orleans Mint…and the only Morgan produced at the Denver Mint, the last-year-of-issue 1921 dollar.

Each Morgan Silver Dollar is presented in circulated condition with most major design details visible and is protected in an archival crystal-clear case that identifies the year of mintage and allows easy viewing of both sides. You will receive one coin every other month. As the perfect finishing touch, you will receive a deluxe wooden display case at no additional charge at about the same time as your second coin shipment. The case features a drop-down front panel to enhance your viewing experience, a lock and key for added security and an expertly written narrative on the underside of the lid detailing the history and design of Morgan Silver Dollars.
Product Specifications:
Coins Included: 28 Morgan Silver Dollars minted from 1878 through 1904, and again in 1921, with at least one coin from every issuing mint.
Display Material: Deluxe wooden display case with historic narrative.
Display Size: 13" Wide x 10" Deep x 5" Tall (closed).
Item #:5423-0057