The 1926 Replica Bear by Steiff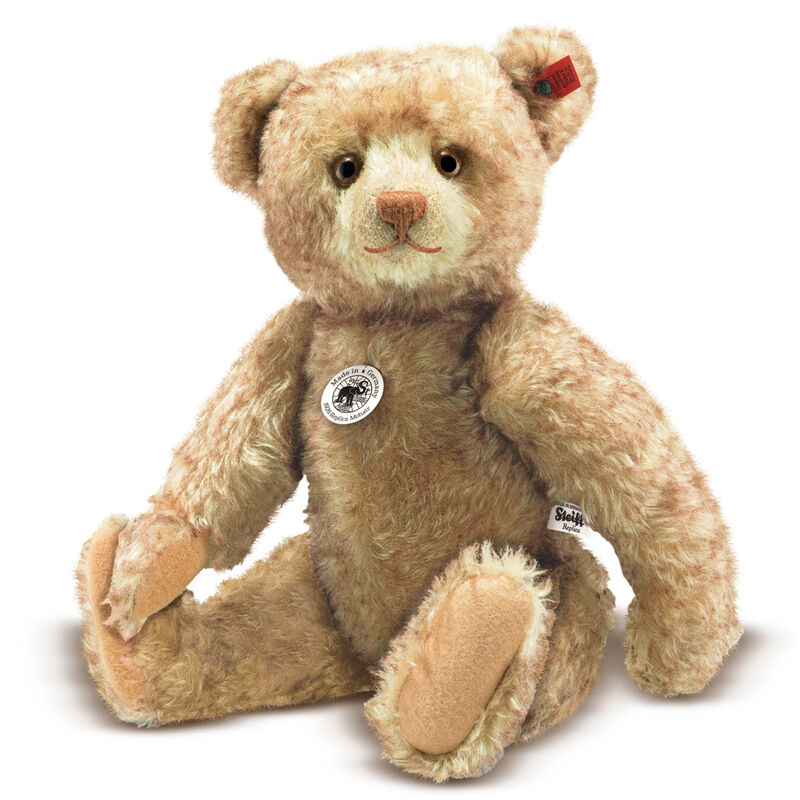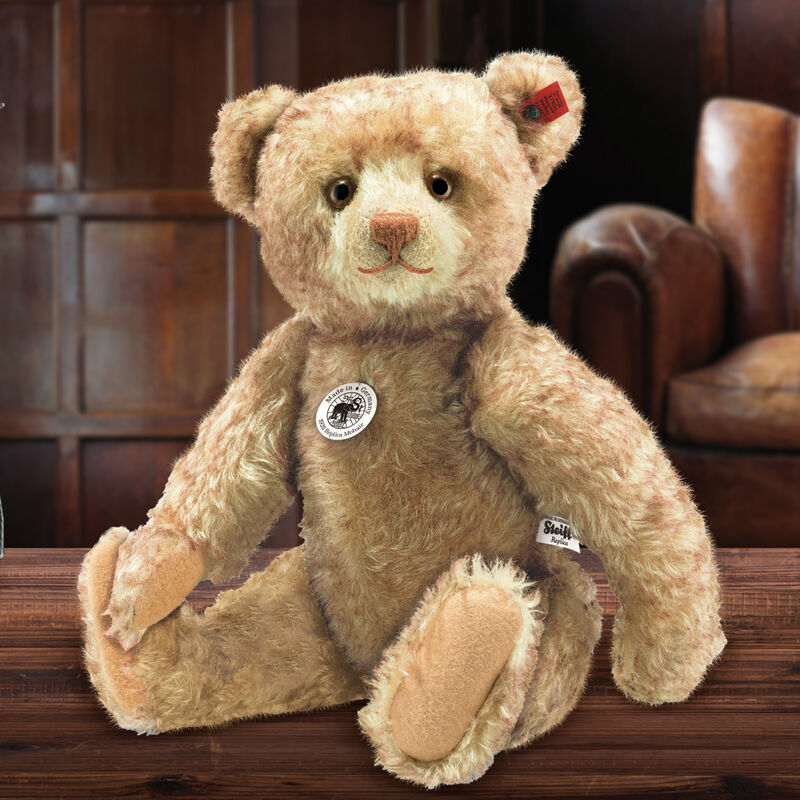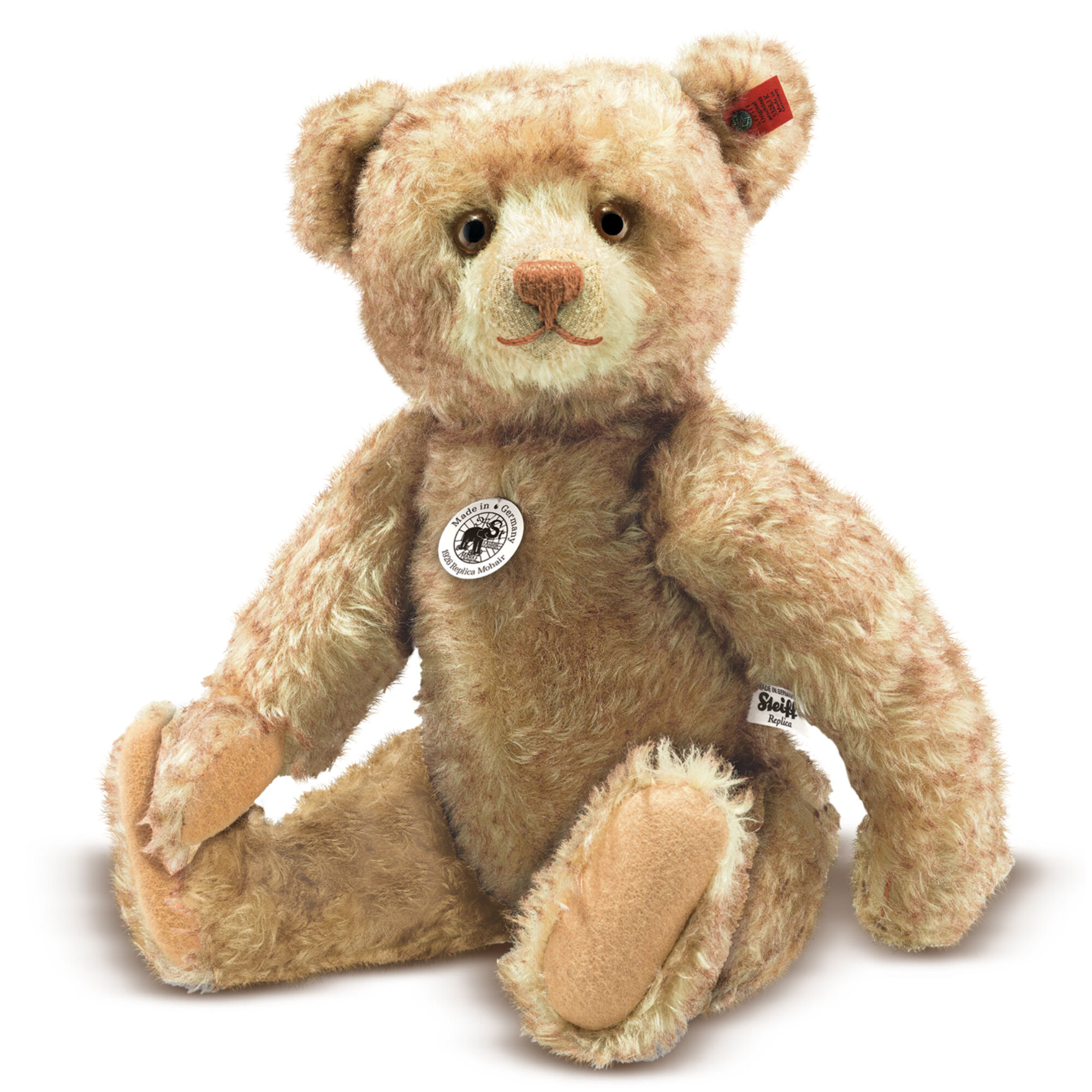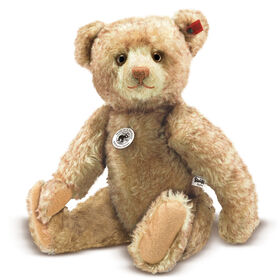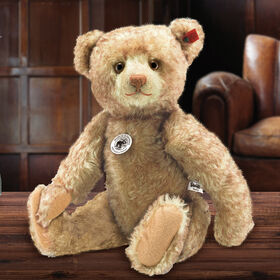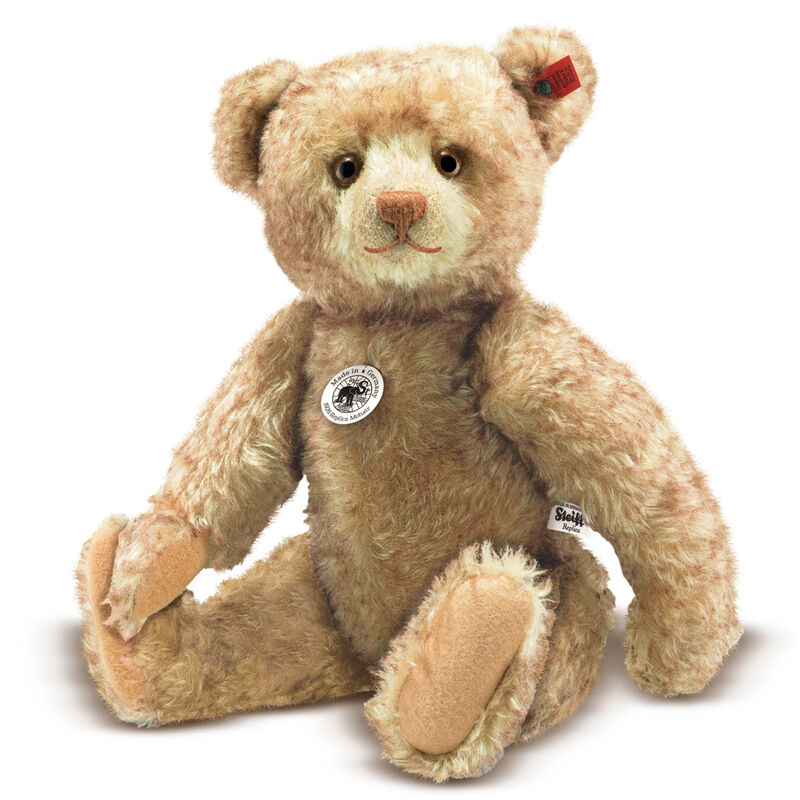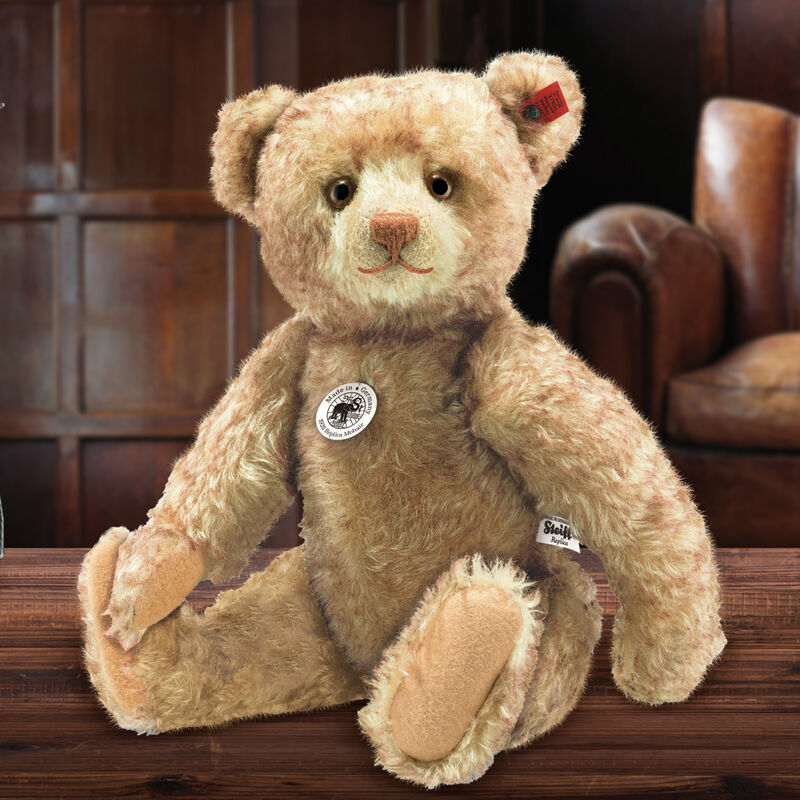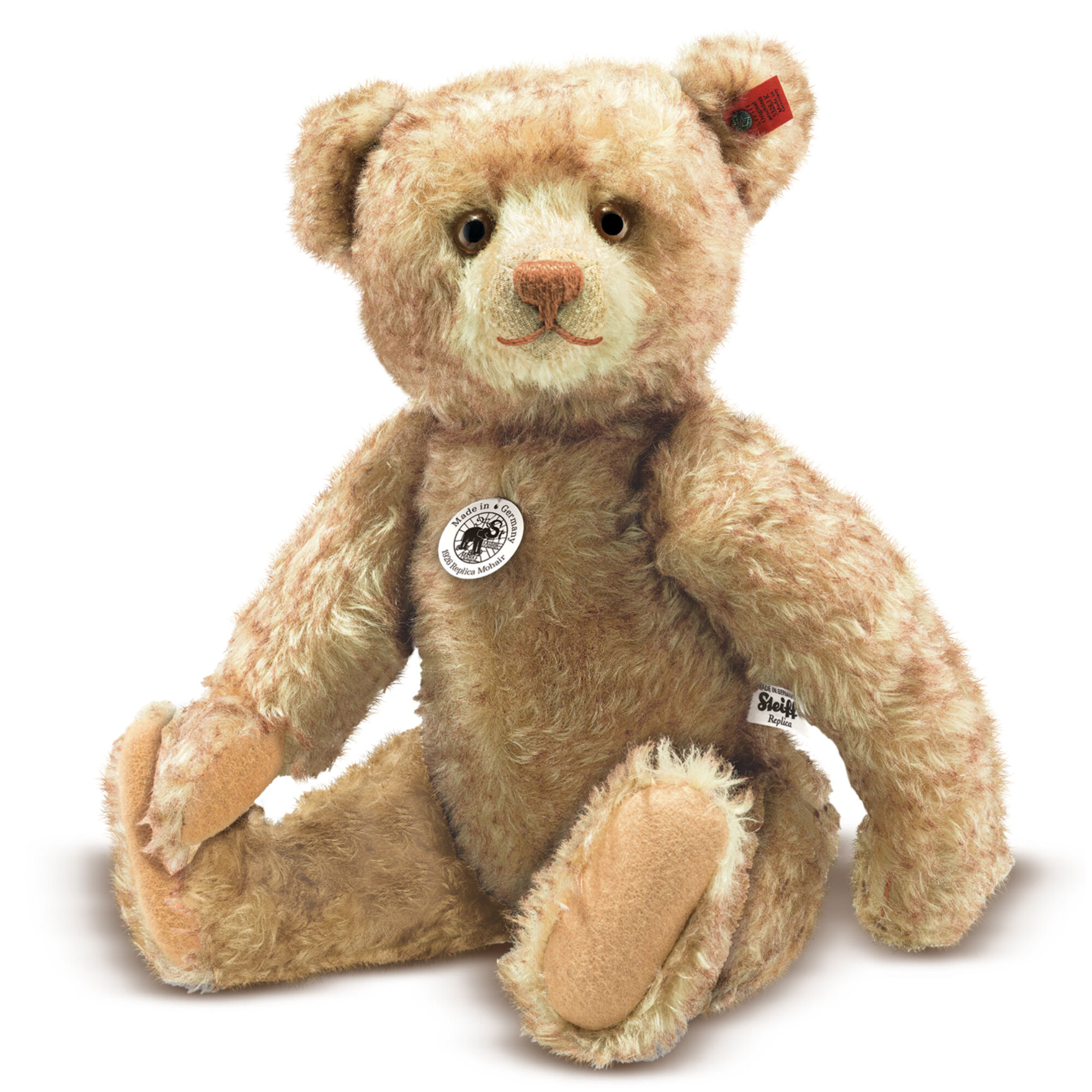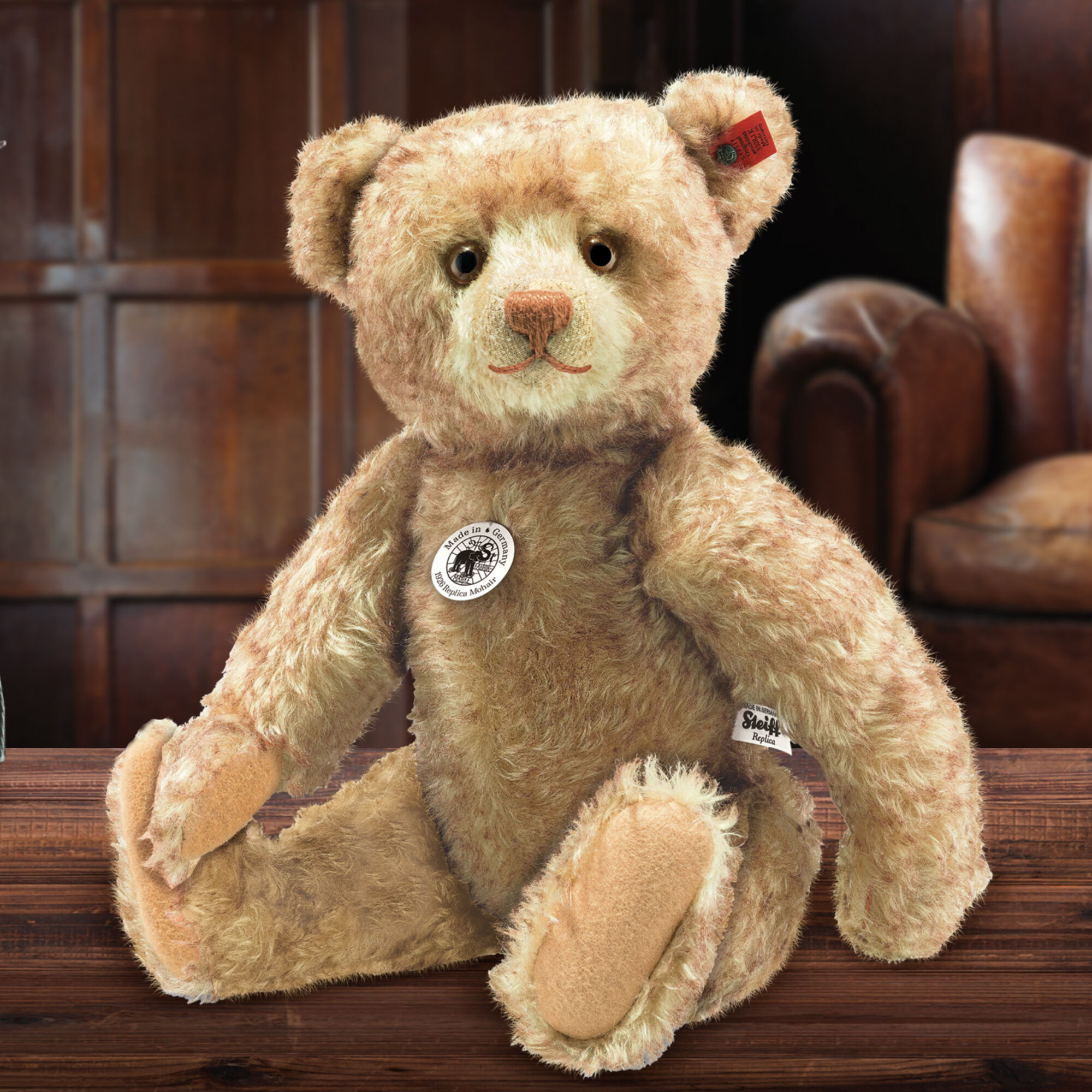 An exquisite, limited edition re-creation of a coveted bear!
A replica of the most expensive Steiff bear ever sold at auction!
Handcrafted, hand stitched with hand-set glass eyes.
Measures a full 16" in height and when you squeeze him, he squeaks!
Crafted of gorgeous tipped mohair and fully jointed.
A strictly limited edition of only 926 bears!
Show Less
Show More
Now available for pre-order. Ships Jun 2023.
Now available for pre-order
Going once, going twice… it's a world record bear!
Back in the "Roaring Twenties," Steiff released a series of lively, cheerful bears that matched the gleeful mood of the times. The most coveted of these bears were crafted of tipped mohair and handcrafted with large, expressive glass eyes, a smaller snout and a soft, friendly face. In the decades that have followed since their production, these bears have become rare and coveted collector's items. In fact, at the 2002 Steiff Festival, a 1926 tipped mohair teddy sold for an astounding 156,240 euros (almost $200,000)! Even today, it still holds the record as the most expensive auctioned teddy bear!

Now, the Danbury Mint is proud to present The Steiff 1926 Replica Bear, a strictly limited-edition nostalgic replica of this delightful, and desirable, Steiff creation. This replica bear is every bit as captivating as the 1926 original and he "bears" all the exquisite features that made him so irresistible almost a century ago. However, if you want to acquire The Steiff 1926 Replica Bear, you must act immediately…with only 926 bears available to collectors worldwide, these bears are sure to disappear quickly.
Product Specifications:
Material: Mohair
Size: 16" Tall (standing)

Item #:10267-0015