My Daughter Forever by Steiff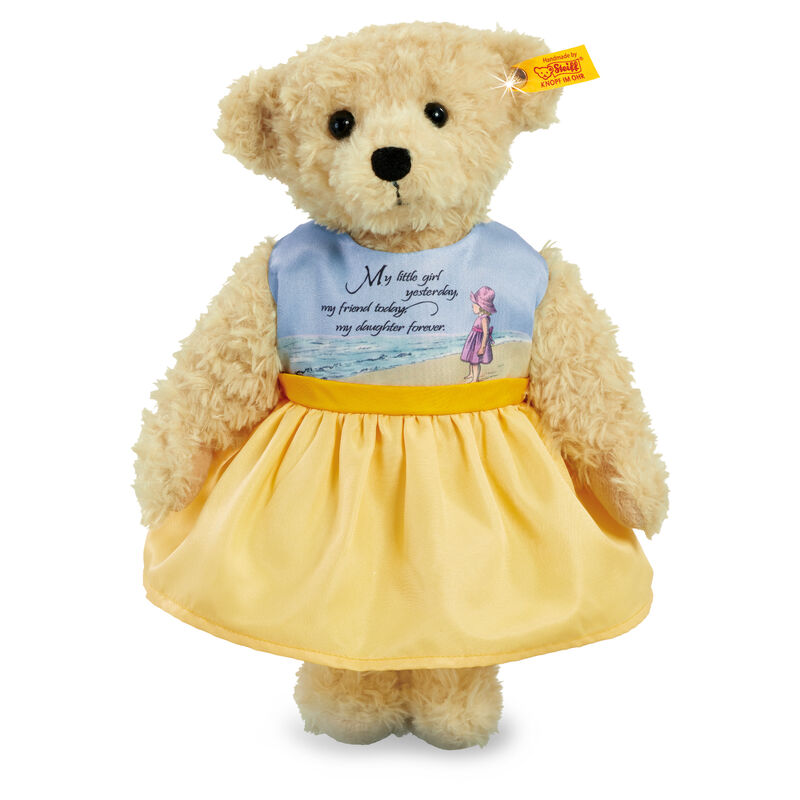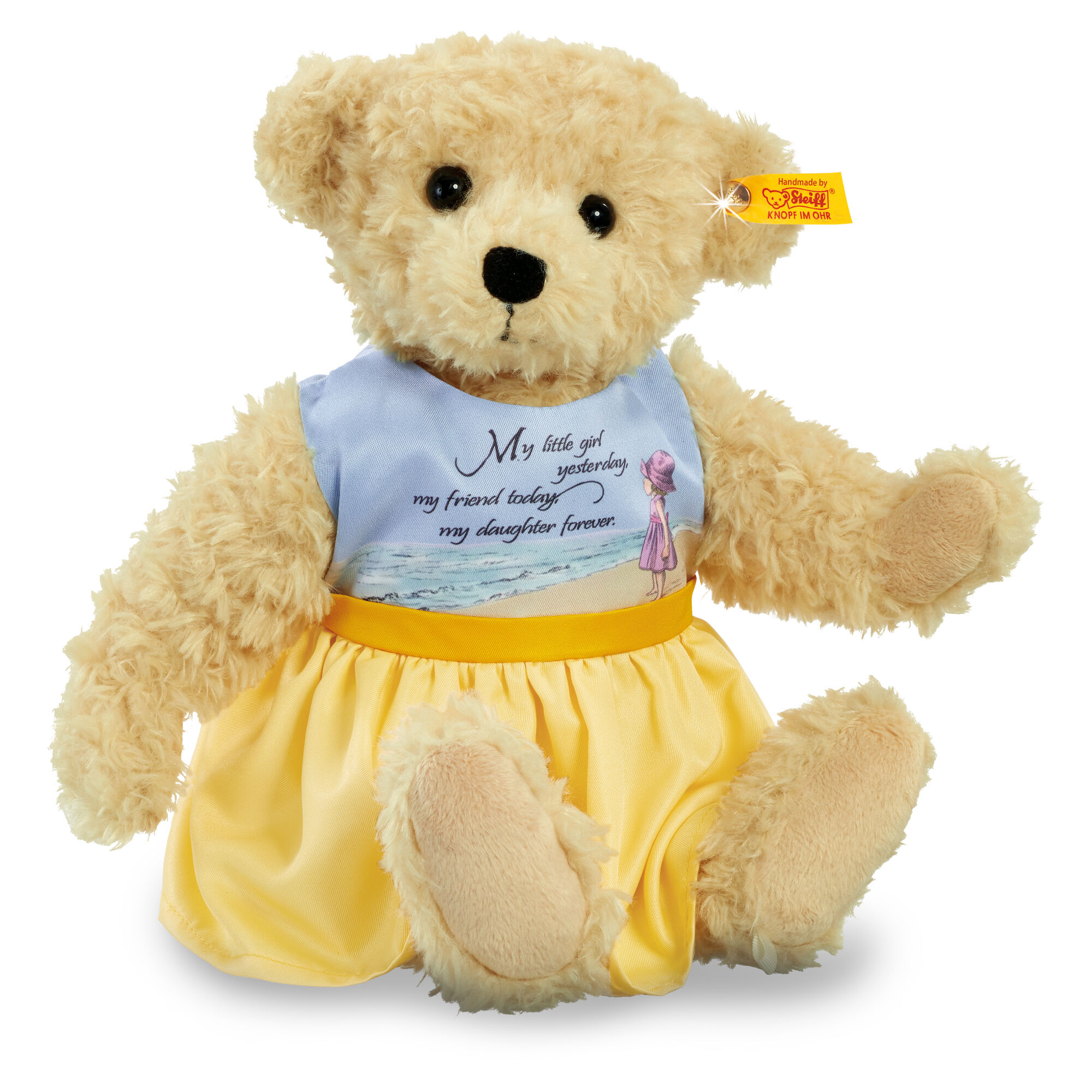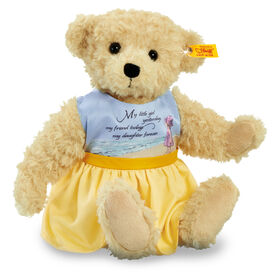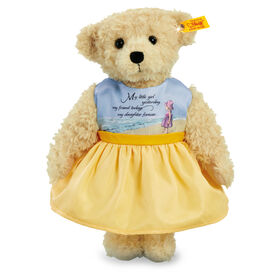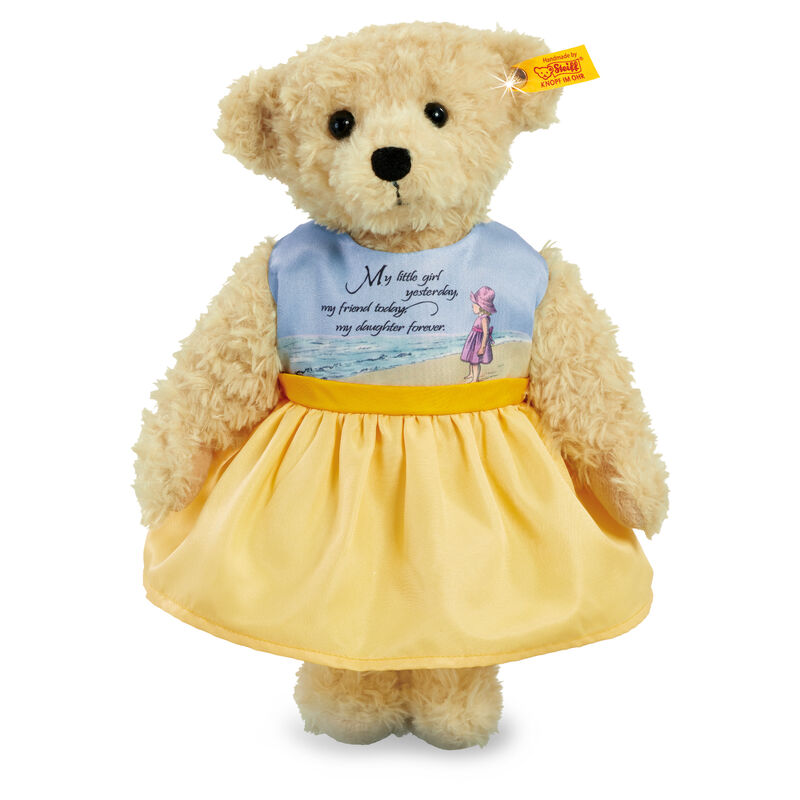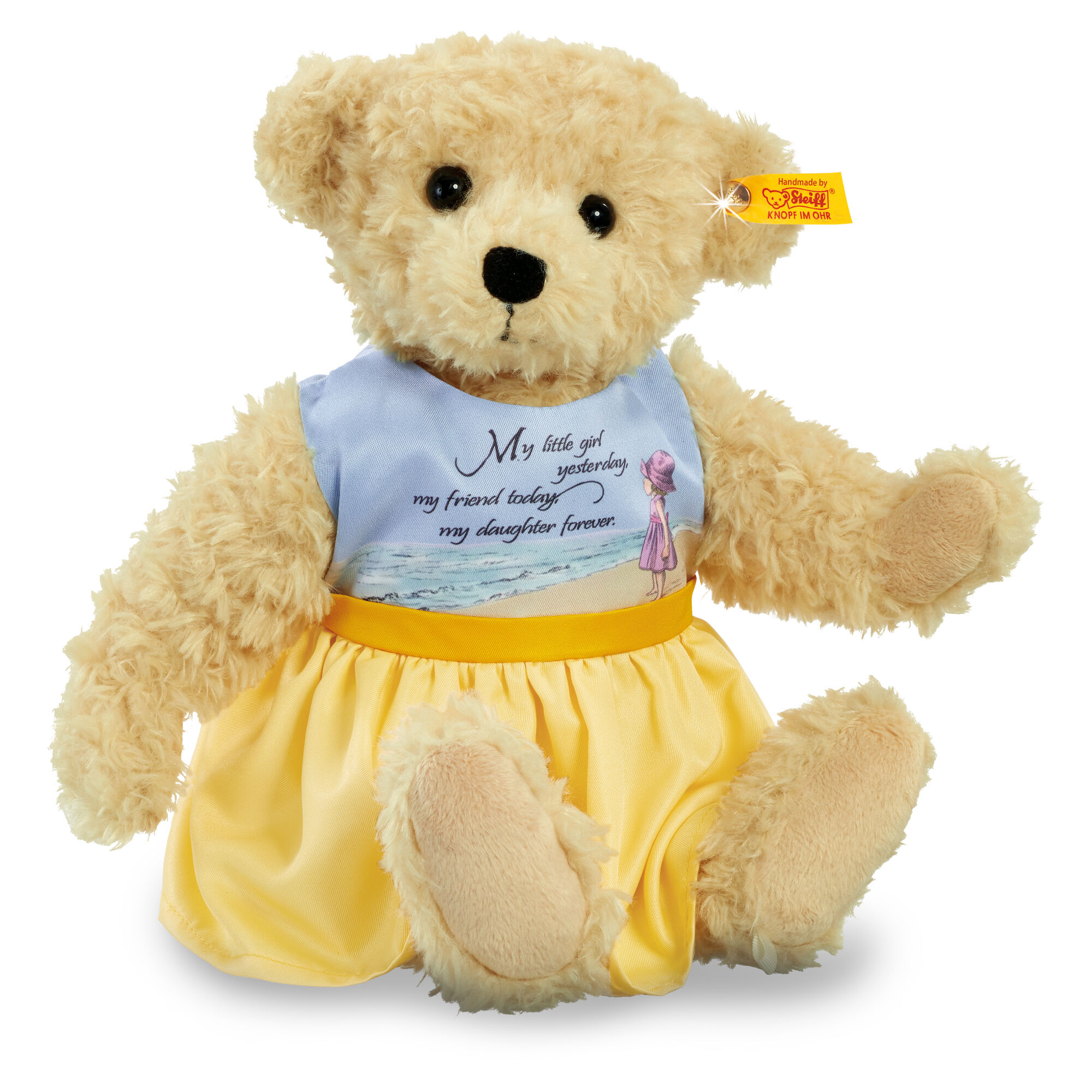 A precious gift that will touch your daughter's heart...
My Daughter Forever has been handmade by Steiff — the inventors of the teddy bear — in a wonderfully cozy, long-pile plush.
She has sparkling black boot button eyes, delicate hand-stitched features and is fully jointed so you can easily pose her.
Bean bag filling gives her weight and allows her to sit comfortably on any surface.
Her gorgeous yellow sundress is printed with an image of a little girl standing on a beach gazing out to sea next to the heartfelt message — "My little girl yesterday, my friend today, my daughter forever."
Show Less
Show More
Now available for pre-order. Ships Jun 2023.
Now available for pre-order
You don't need a reason to tell your daughter that you love her — it's as natural as night follows day and the tide rolling in and out.

You can recall each and every gift you have given her…but perhaps the most precious of them all was her first teddy. Remember how her eyes lit up with joy when she cuddled that cherished toy. The bear was her special friend who kept her secrets and listened to her troubles — the bear truly was her confidante.

Now she's all grown up and time has moved on. But you know she's never too old for a new cuddly friend. Presenting….My Daughter Forever by Steiff — a soft and huggable bear to treasure forever.
Product Specifications:
Material: Long-pile Plush
Size: Bear is 9" (22cm) Standing.
Item #:11083-0015