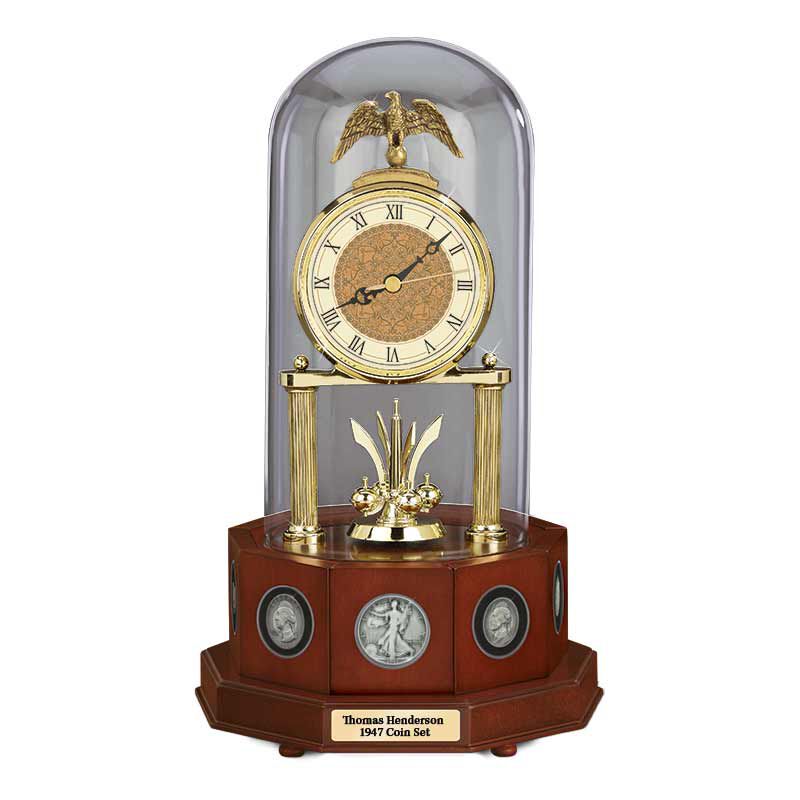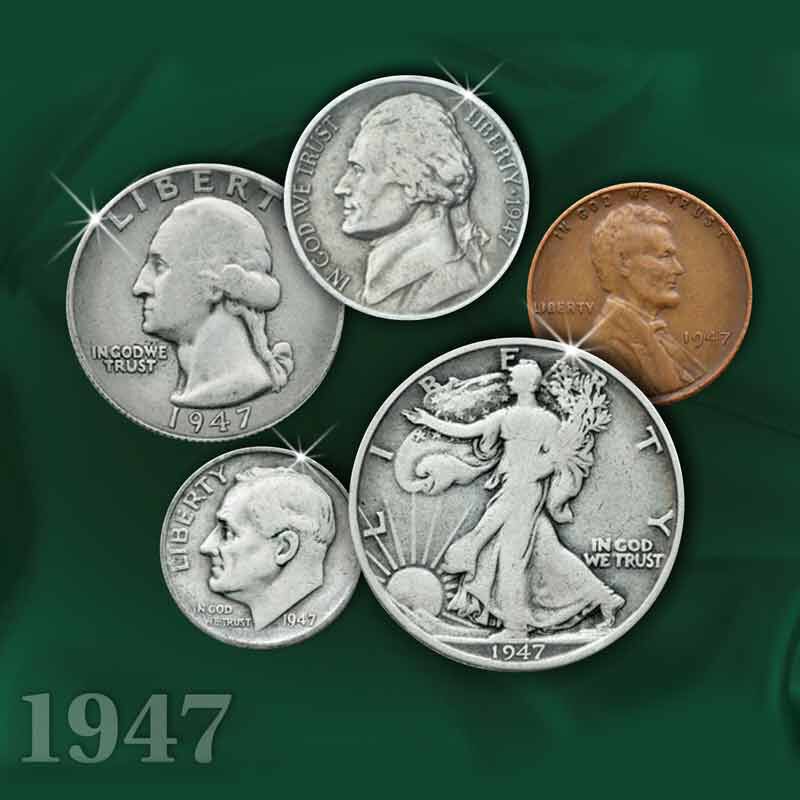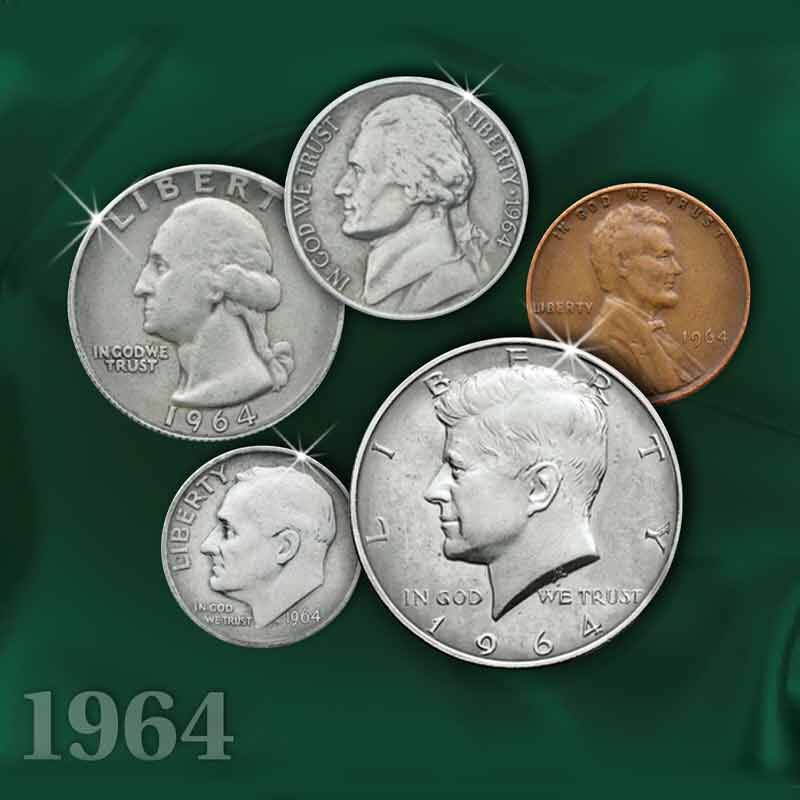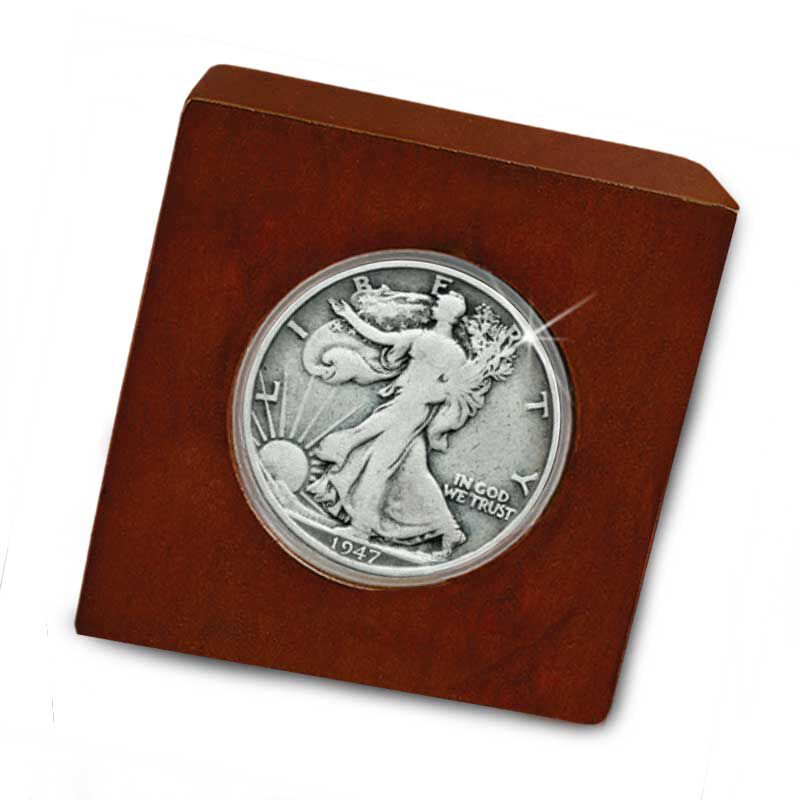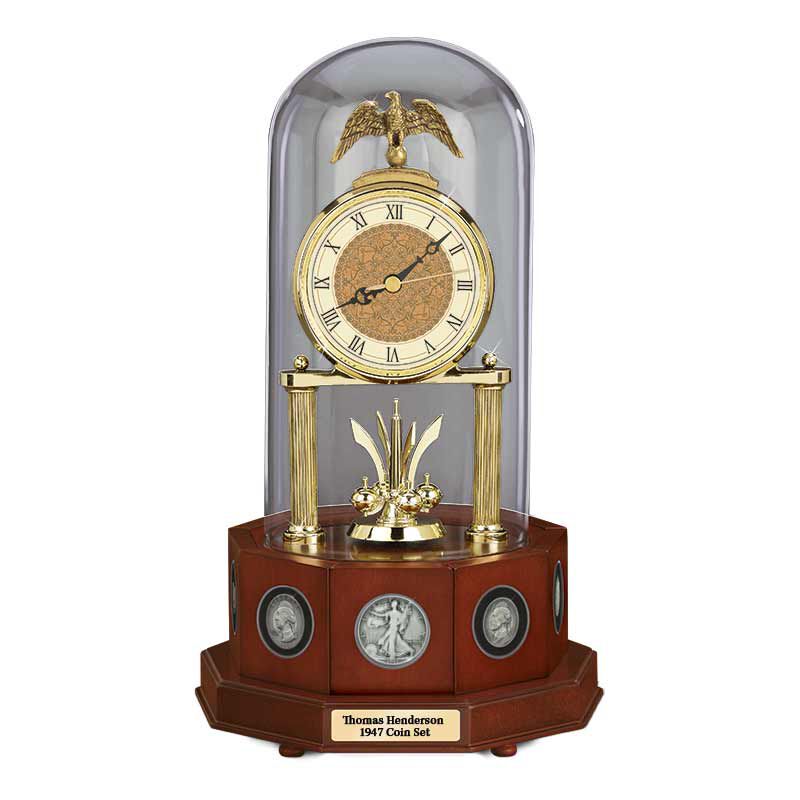 An exceptional timepiece featuring a half dollar, quarter, nickel, dime and penny…all minted the year you were born!
Topped with a decorative golden eagle finial sculpture and protected by a stylish glass dome, it includes large, easy-to-read Roman numerals and an accurate quartz movement.
Batteries are also included so you can start enjoying your clock the moment it arrives!
A plaque customized with your name and year of the coin set is displayed on the front of the clock base making it a perfect tribute to the year you were born!
Show Less
Show More
Sorry, this product is sold out and is no longer available.
Celebrate the year of your birth in style!
The anniversary-style clock design with its graceful glass dome will make an elegant accessory to your home or office. Each coin from your year of birth is protected in a crystal-clear holder to preserve its condition. Removable magnetic wooden panels surrounding the base of the clock allow you to admire the design on both sides of each coin whenever you wish.

Satisfaction is guaranteed.


Product Specifications:
Coins included: A half dollar, quarter, dime, nickel and penny from the year you select. Coins from 1935-1964 are in circulated condition with most major design details visible. Coins from 1965-1980 are in uncirculated condition.
Clock Size: 12-1/2" Tall x 7-1/2" in Diameter.


Item #:1130-0019