24kt Gold-Highlighted Buffalo Nickel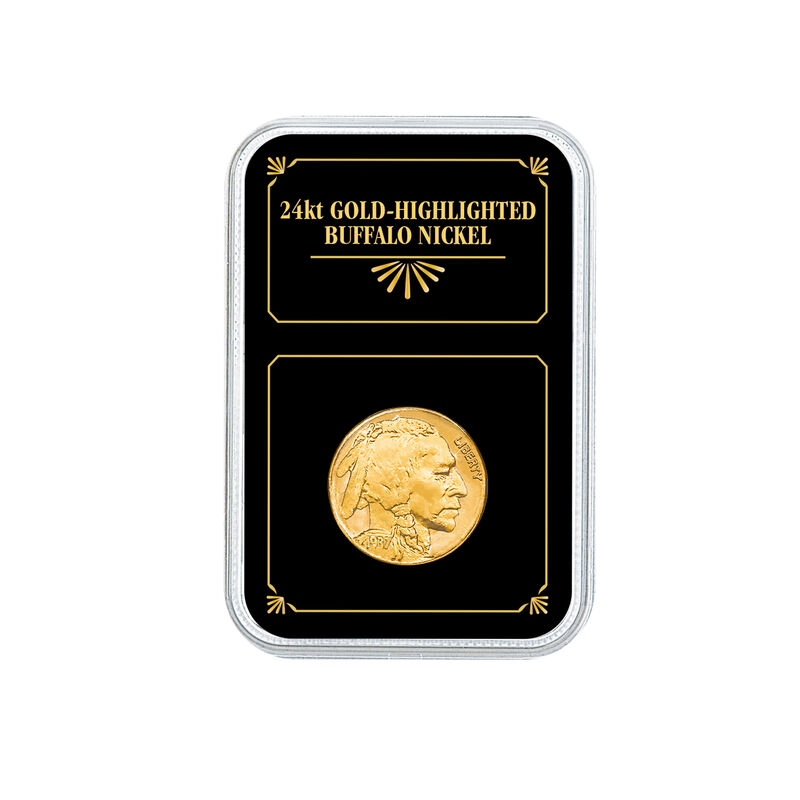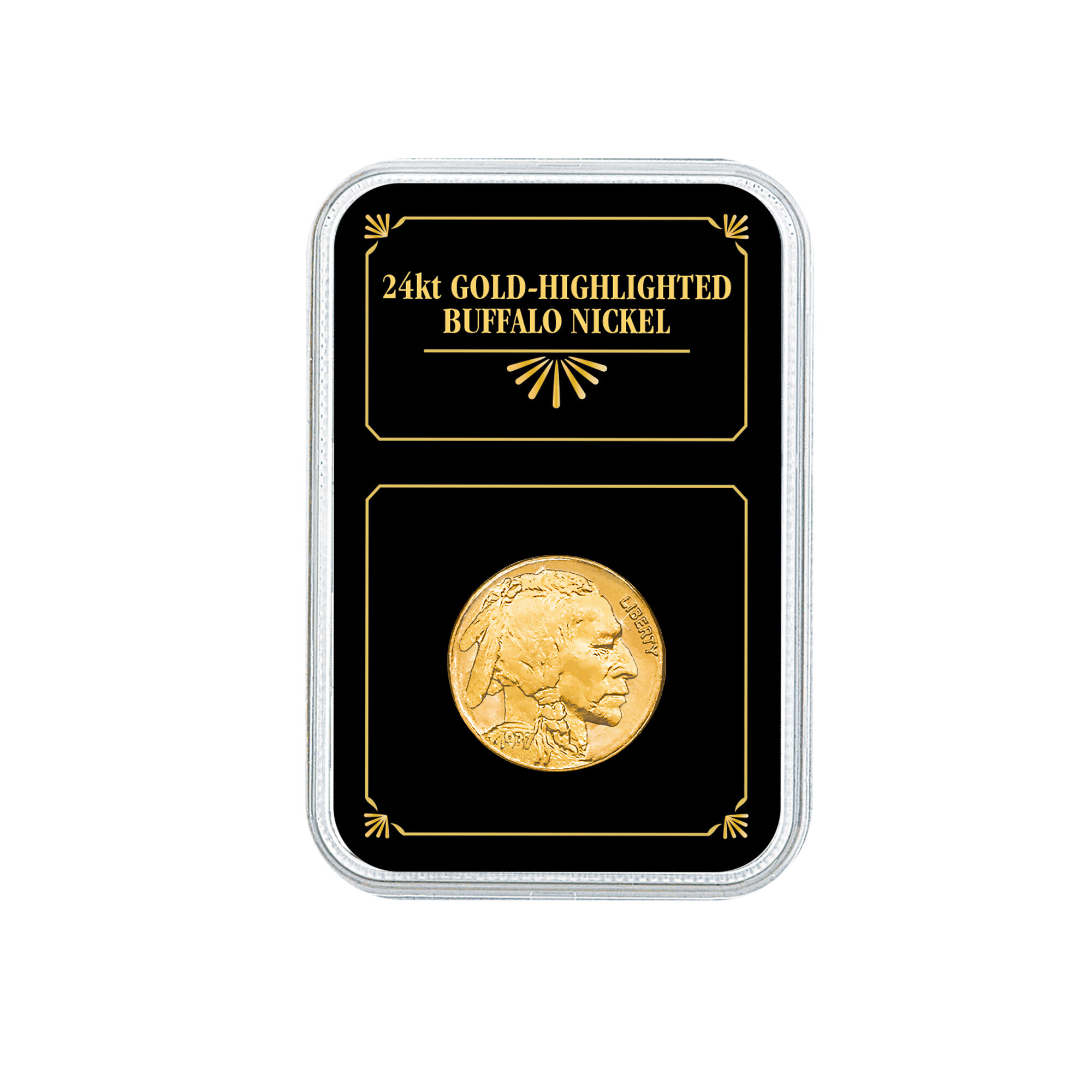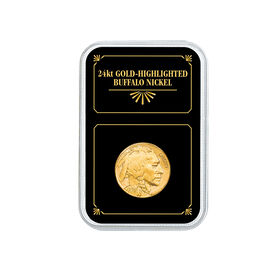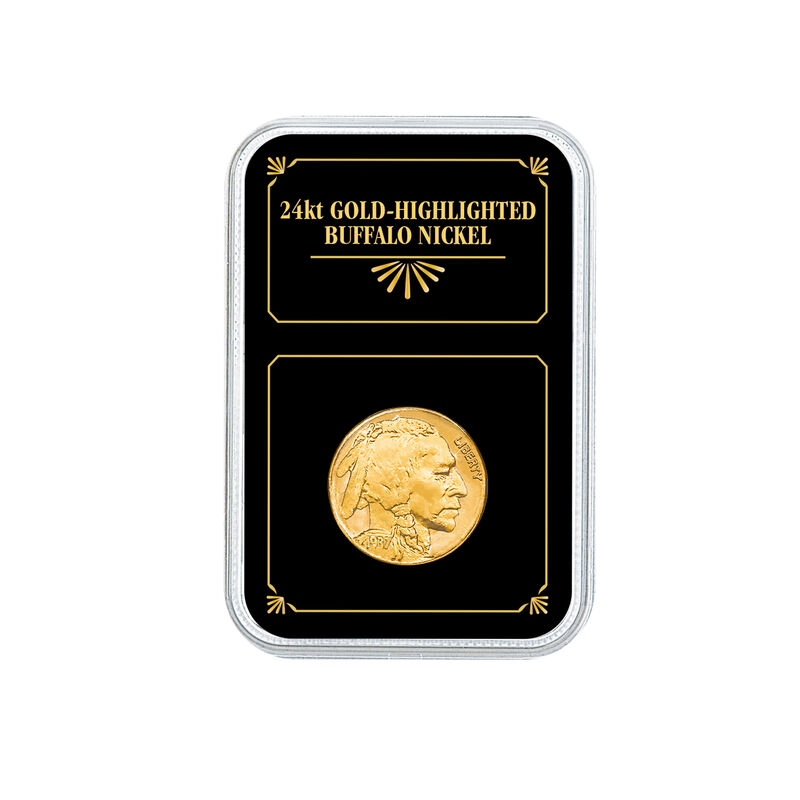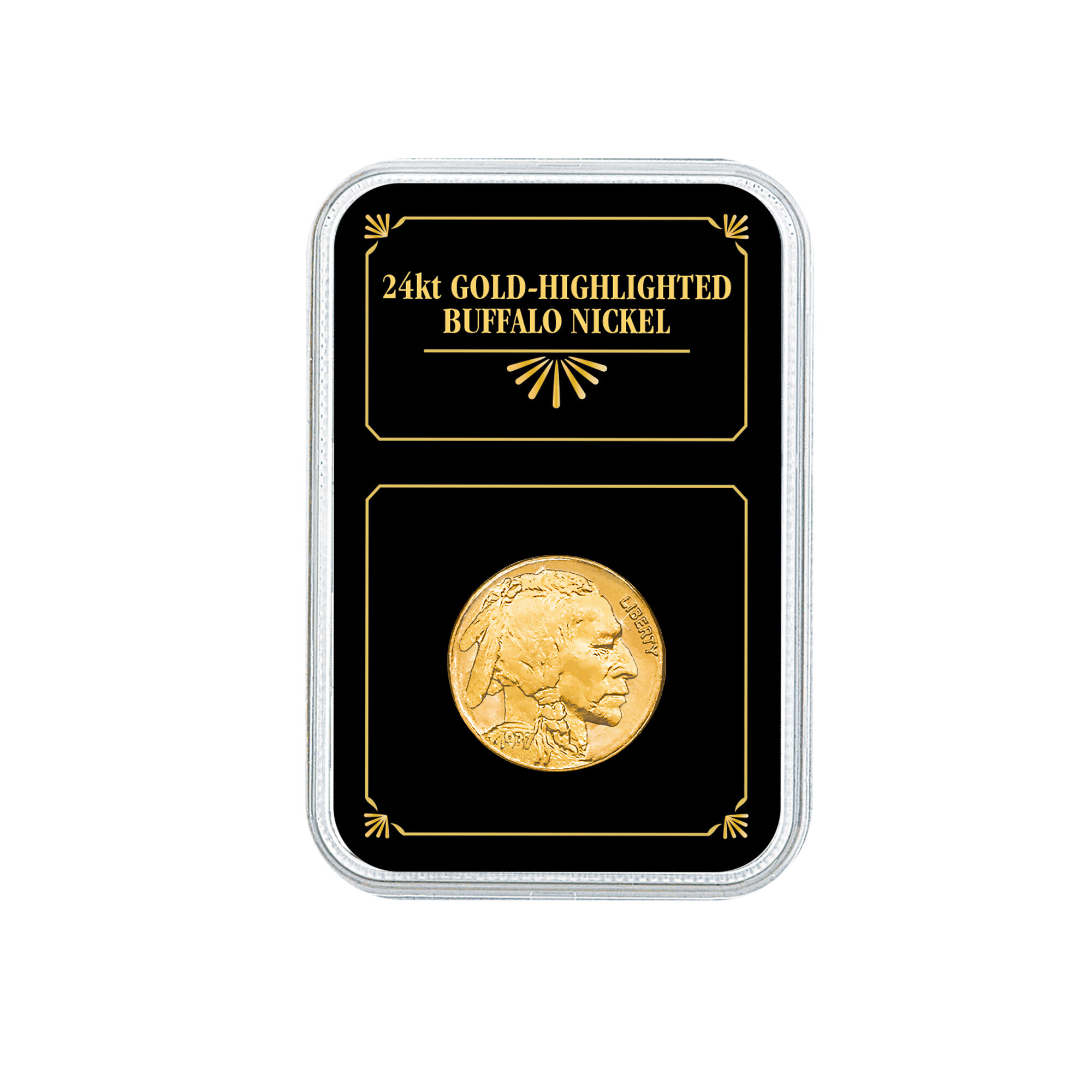 An American treasure layered in 24 kt gold…
Special offer! You can own this limited edition coin for only $9.95 — with FREE SHIPPING! — that's over 75% off the regular price and a remarkable value for this important historic coin.
The Buffalo Nickel, designed by noted sculptor James Earle Frasier, was last minted in 1938 and today is nearly impossible to find!
The coin is presented in collectible circulated condition with most major details visible, lavished with precious 24kt gold and sealed in a premium collector case with customized insert.
With your purchase, you will be enrolled in the Gold-Enhanced Historic American Coins program granting you the opportunity — but never the obligation — to purchase other gold-enhanced classic American coins at the regular price of $39.95 per coin (plus $5.95 shipping and service each).
Show Less
Show More
$9.95
for your first coin
LIMIT 1 PER HOUSEHOLD
Supplies are extremely limited.
Don't miss this opportunity to collect one of the most coveted U.S. coins layered in lustrous 24kt gold! Limit one order per household. Satisfaction is completely guaranteed.
Product Specifications:
Coins Included: One Buffalo Nickel Enhanced with 24kt Gold
Display Material: Wooden
Display Size: Approximately 7-1/2" Long x 6-1/4" Wide x 4-1/4" Tall

Item #:11130-0018