Son Southwest Leather Bracelet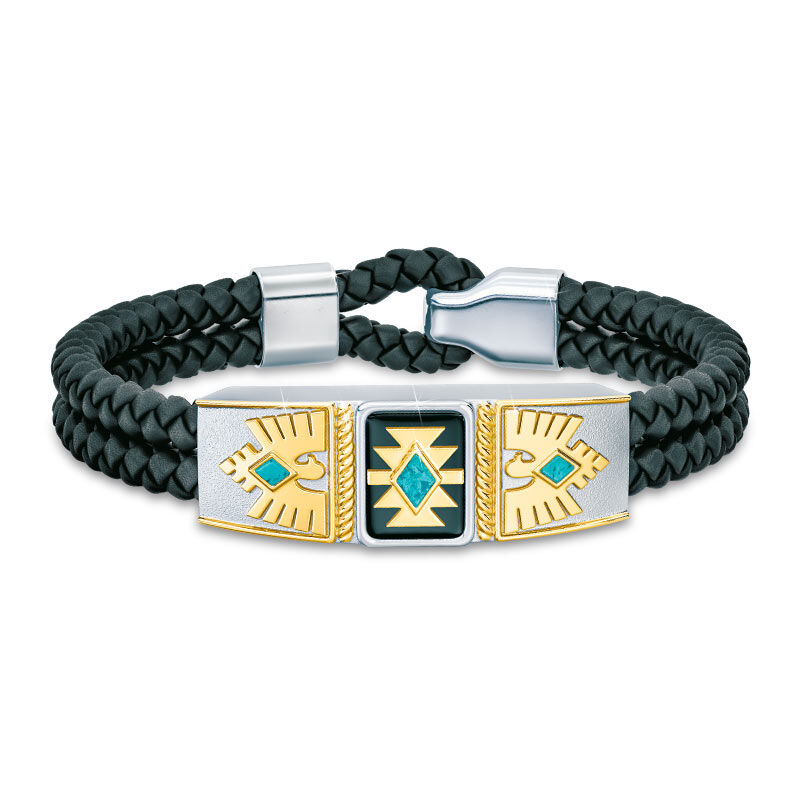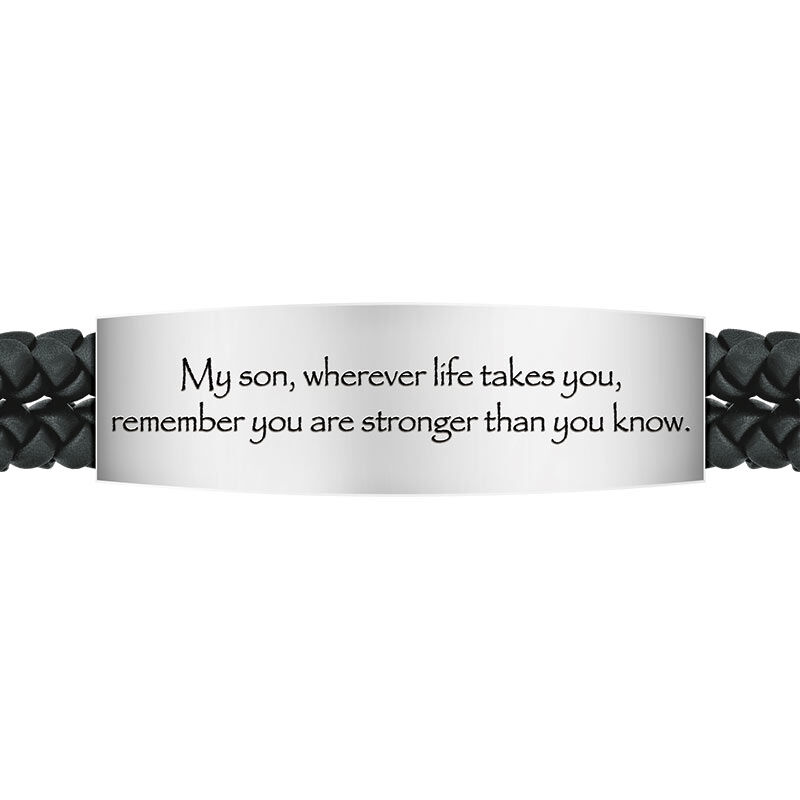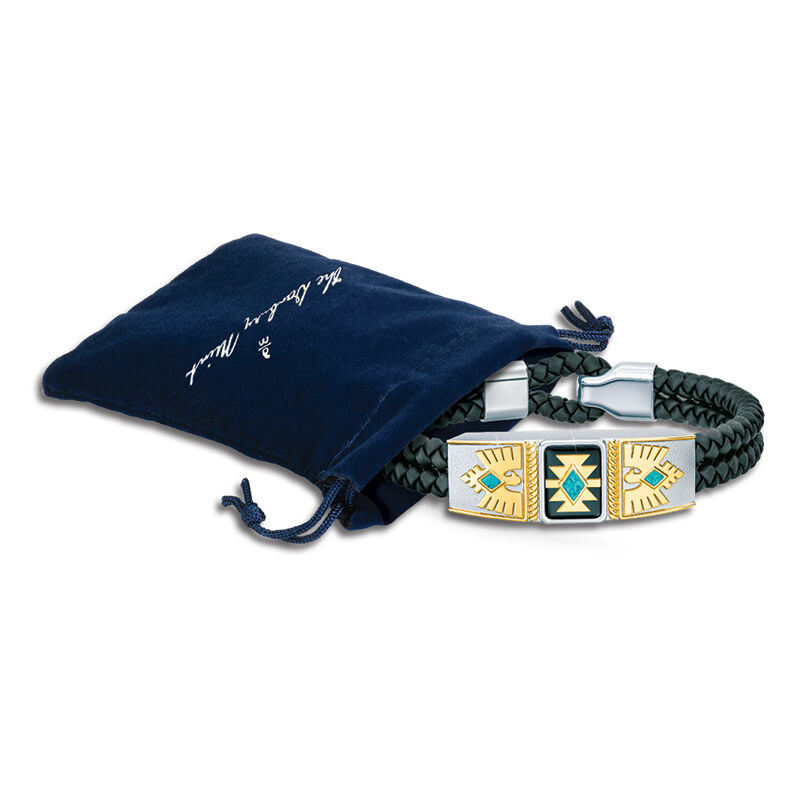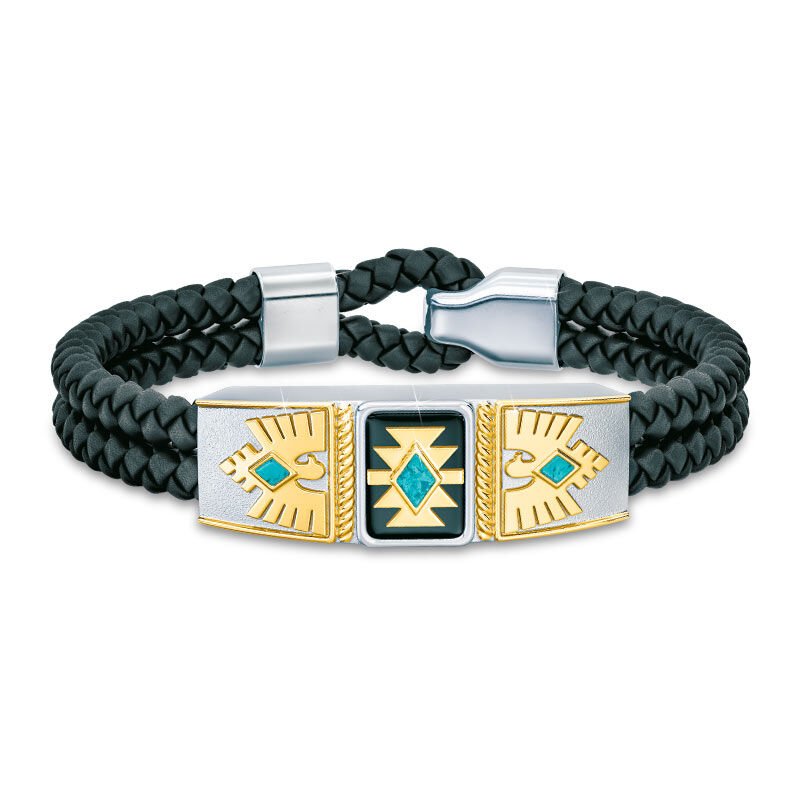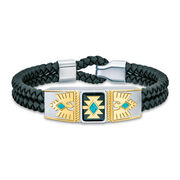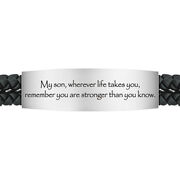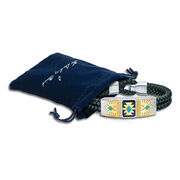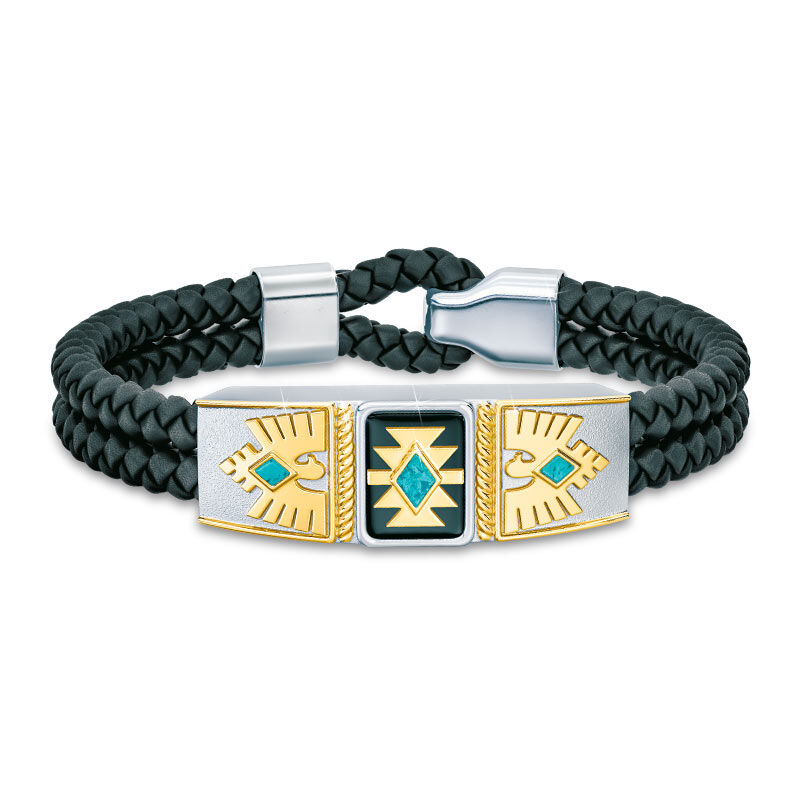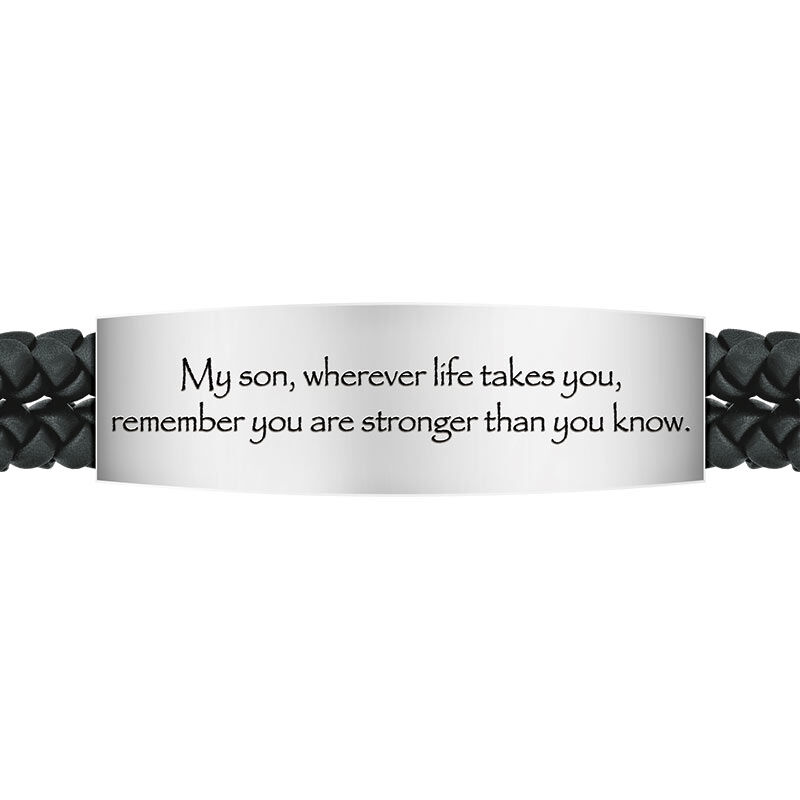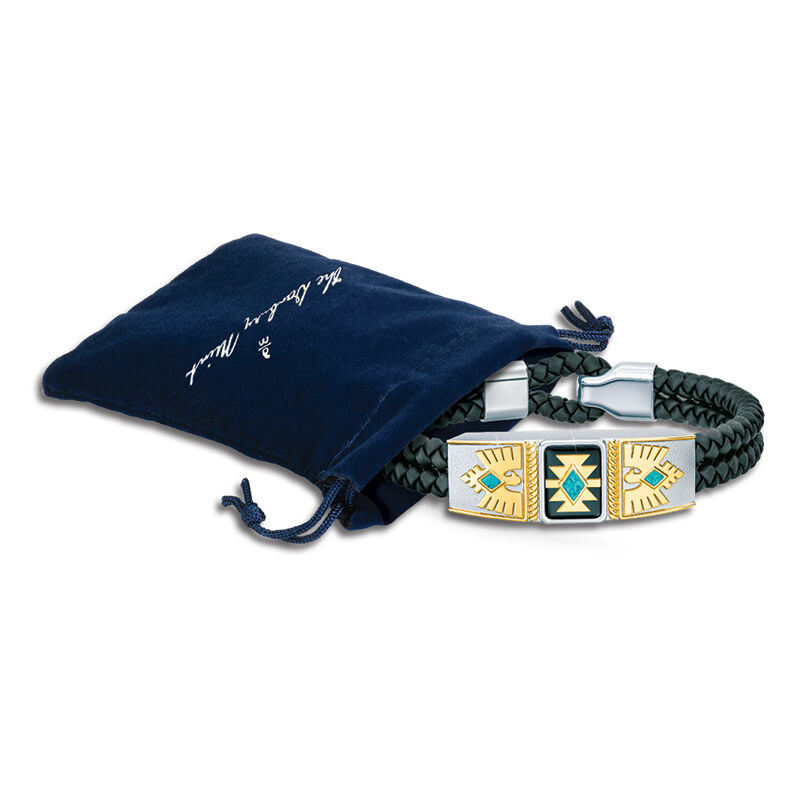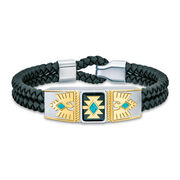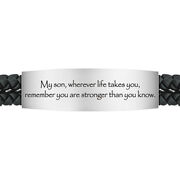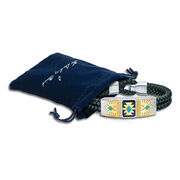 Son Southwest Leather Bracelet
A stylish and meaningful way to show your son just how much you believe in him…

Crafted of genuine woven leather, this handsome silver- and 18kt gold-plated bracelet is inspired by Native American legends about the American Southwest.
The front of the bracelet features a glossy black onyx center stone alongside depictions of two bold "thunderbirds" — a fierce creature known for its courage, strength and power.
A total of 3 diamond-shaped turquoise stones adorn the bracelet, stabilized to preserve the stones' longevity.
Inscribed on the inside of the bracelet are the heartfelt words: "My son, wherever life takes you, remember you are stronger than you know."
Arrives in a signature Danbury Mint presentation pouch.
Show Less
Show More
Shipping charge shown in shopping cart.
A gift he'll treasure forever.

You remember the day your son was born as if it were just yesterday. You've loved, guided and encouraged him every day since and now, after all these years, you couldn't be more proud of the exceptional man he's become. You are confident that no matter where life takes him, he'll always persevere through any challenge.

Now you can give your son a unique and meaningful bracelet to remind him of your unwavering confidence in him, wherever his journey leads. Presenting…the Son Southwest Leather Bracelet, exclusively from the Danbury Mint.



Jewelry Specifications:

Material: 18kt Gold-plated, Silver-plated, Leather
Stones: Onyx, Stabilized-turquoise
Size: 8-3/4" in length.
Packaging: Signature Keepsake Pouch

This product was not crafted by Native Americans.


Item #:2004-0010