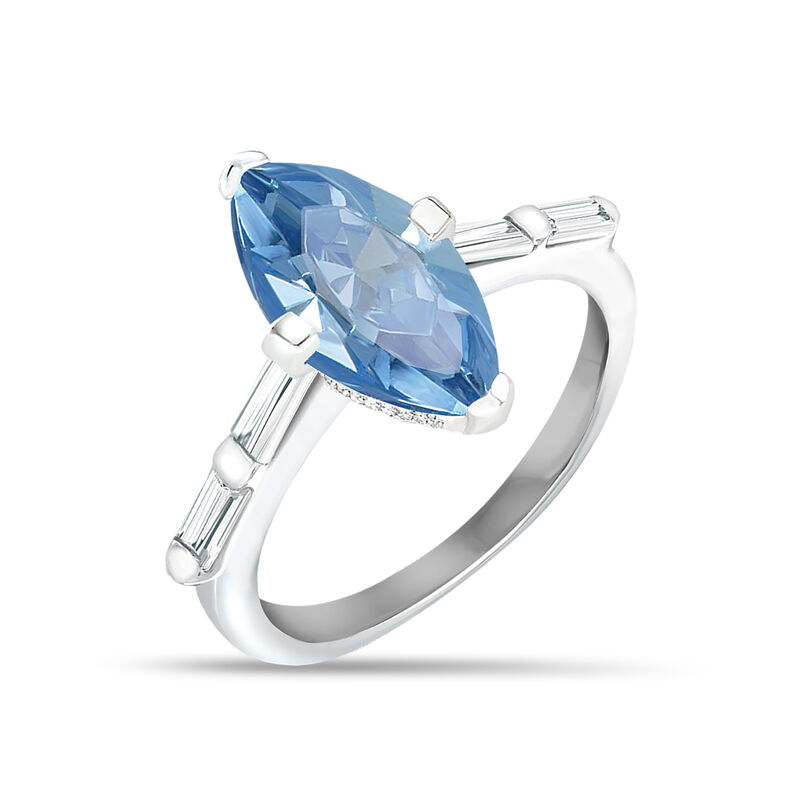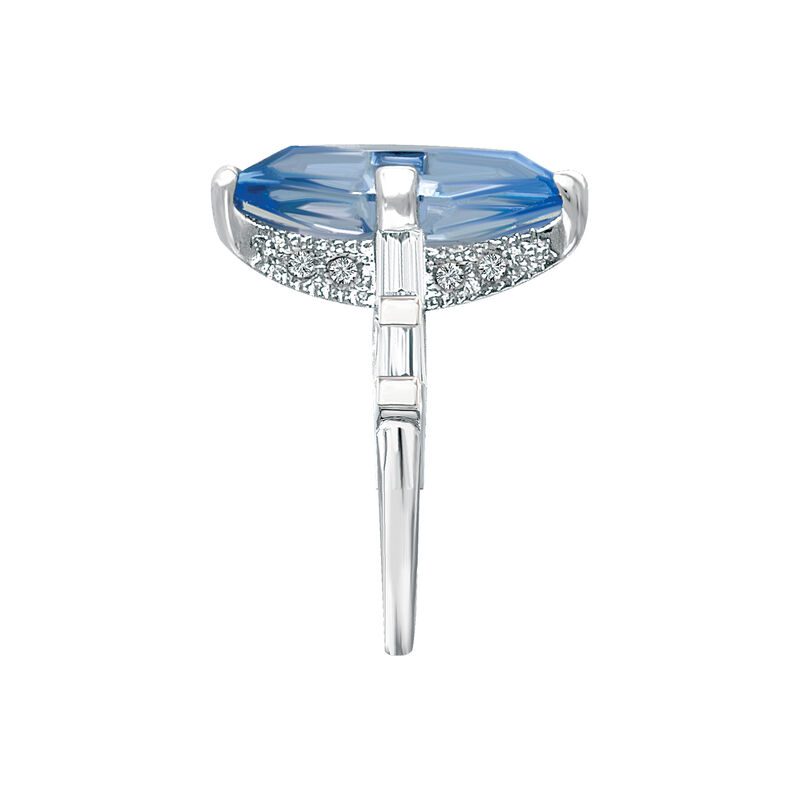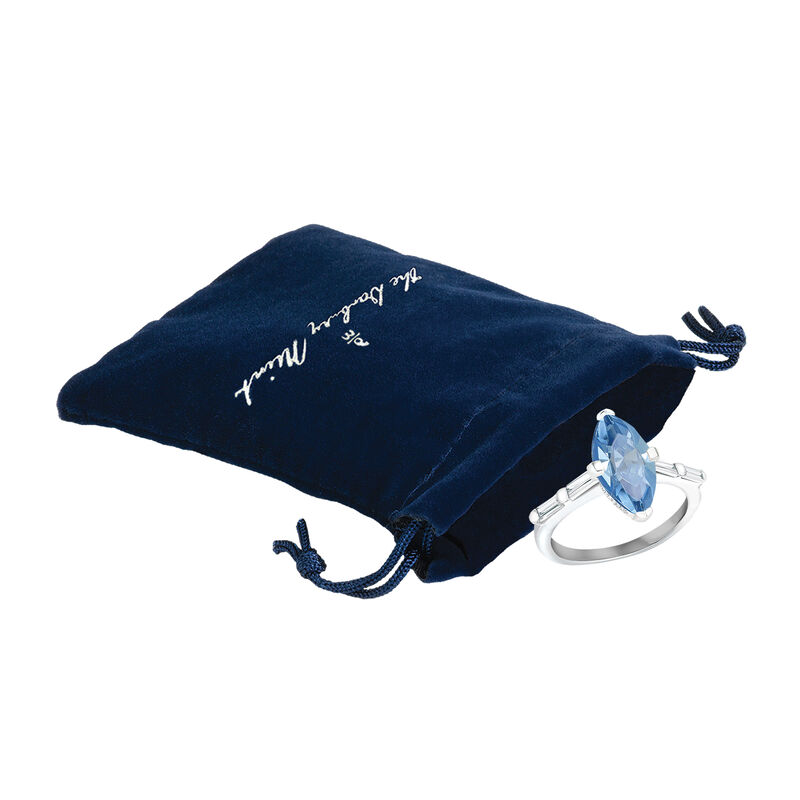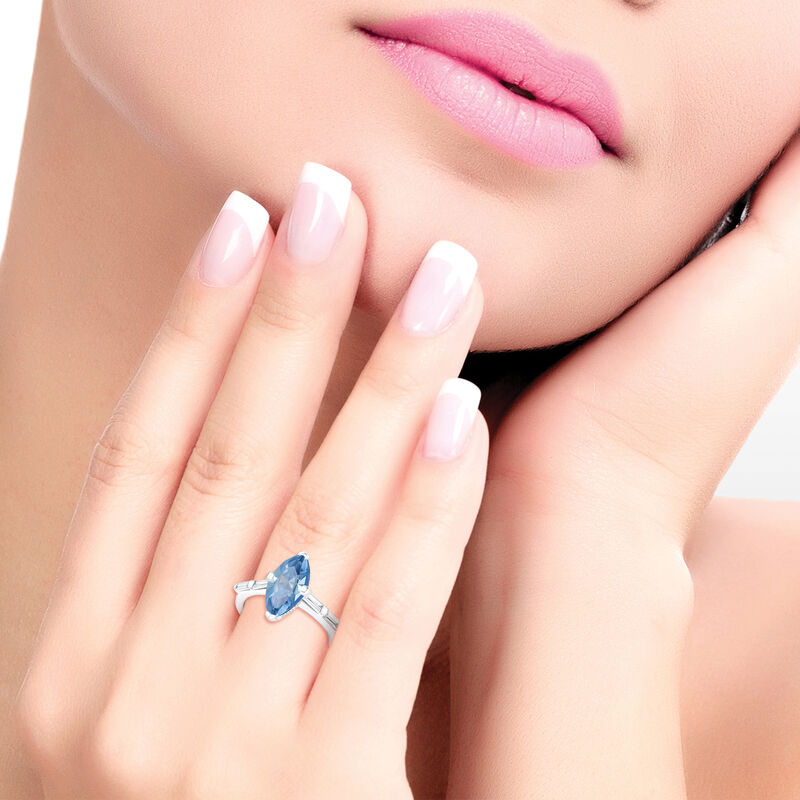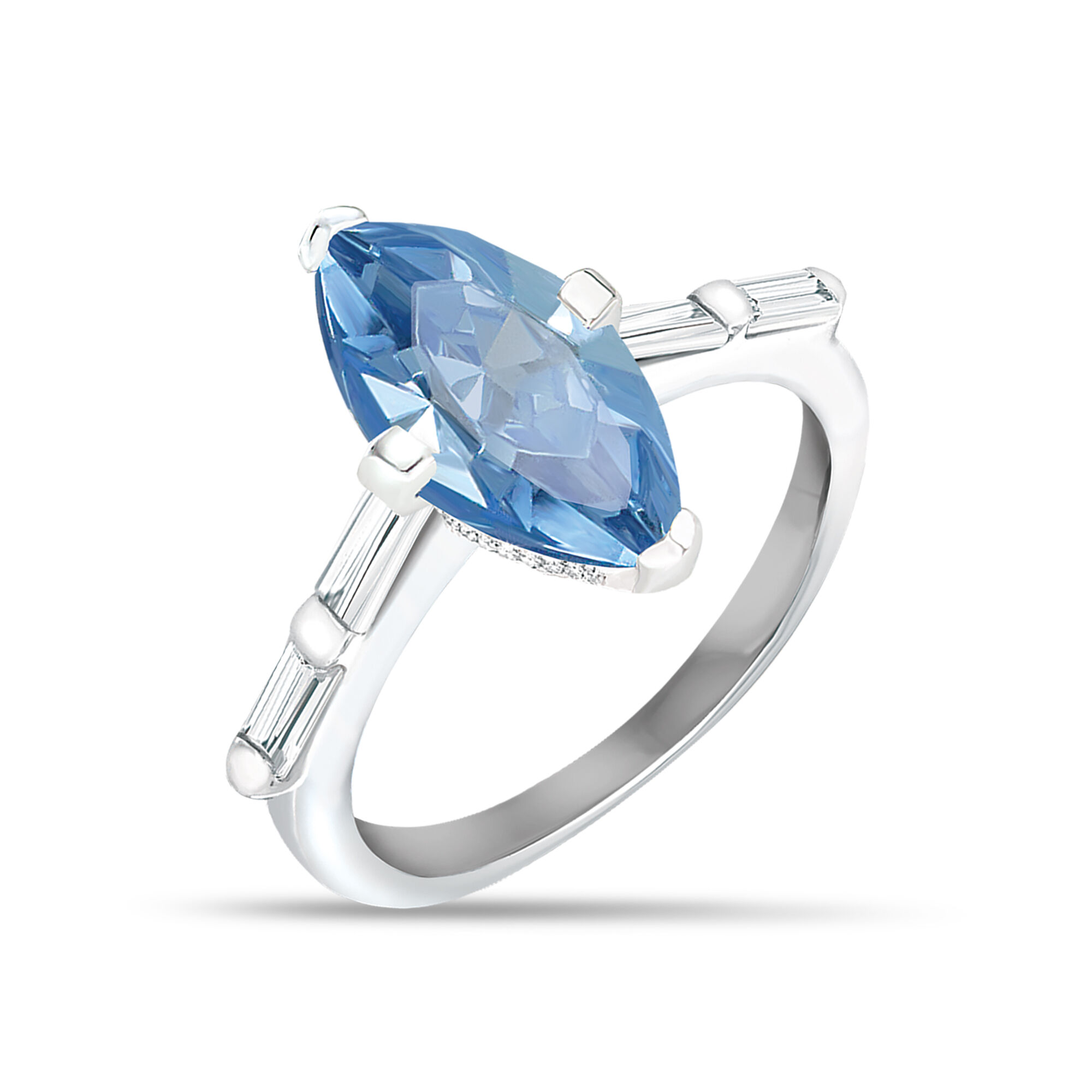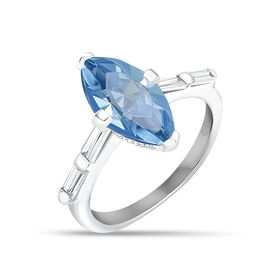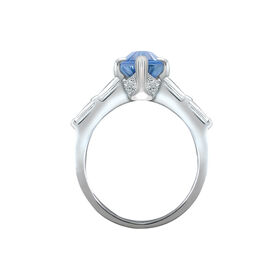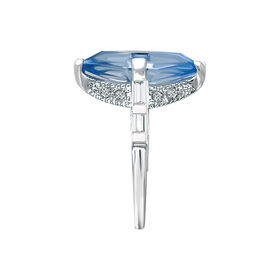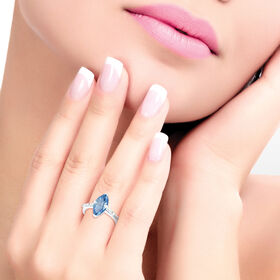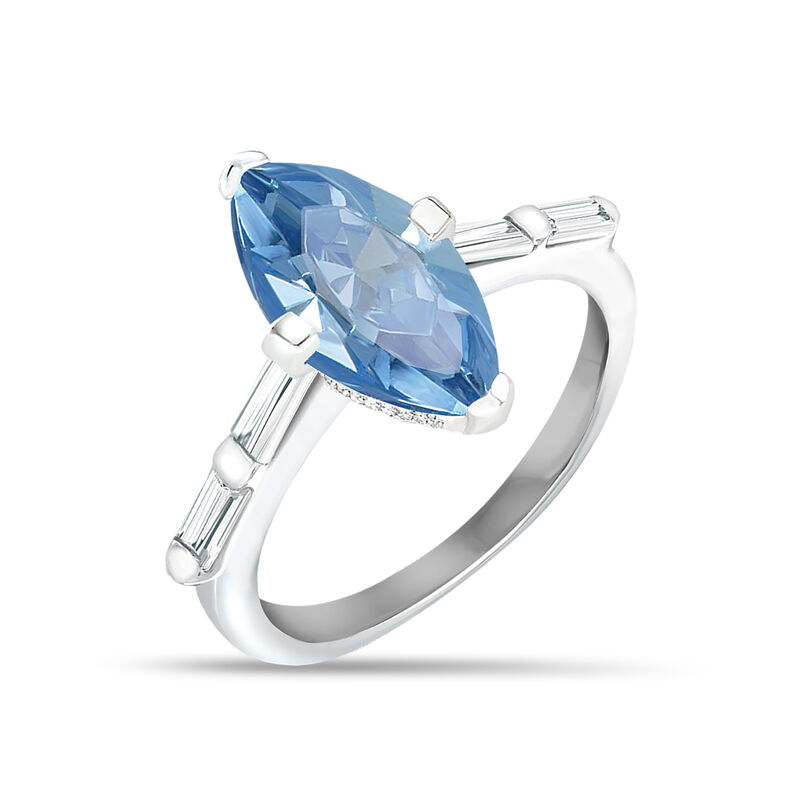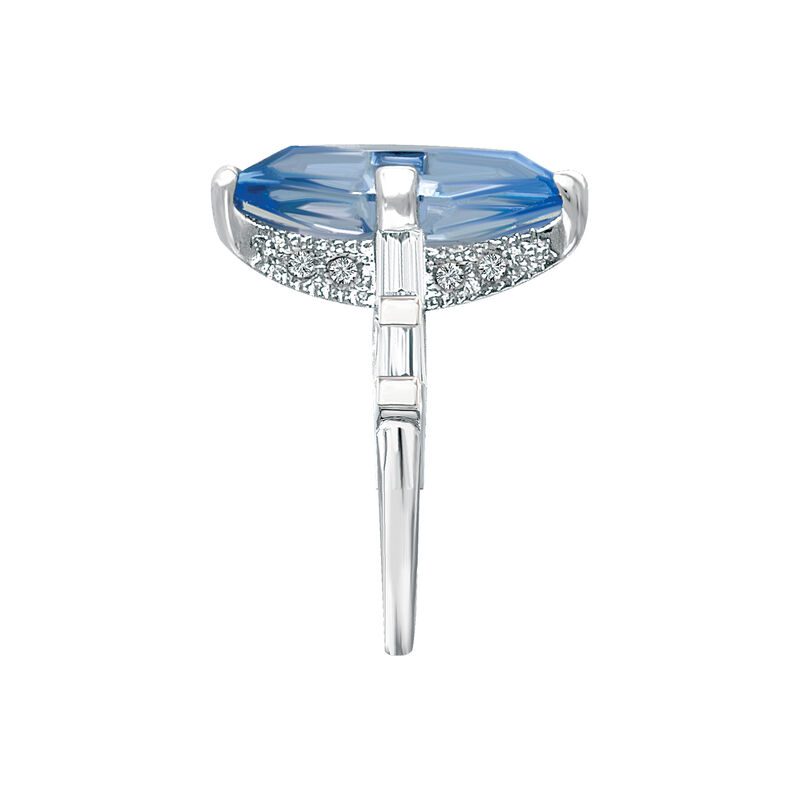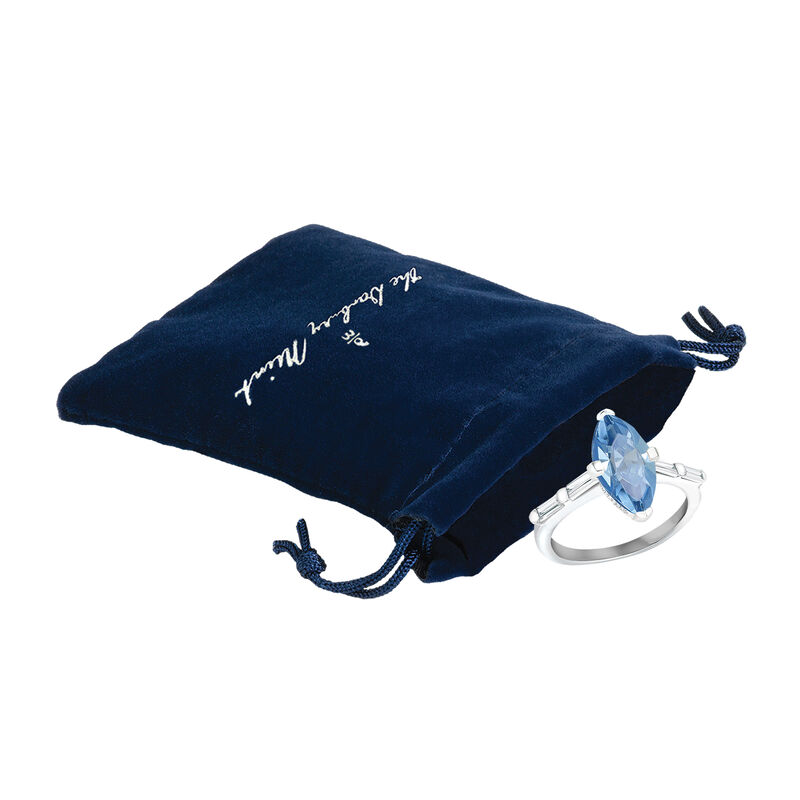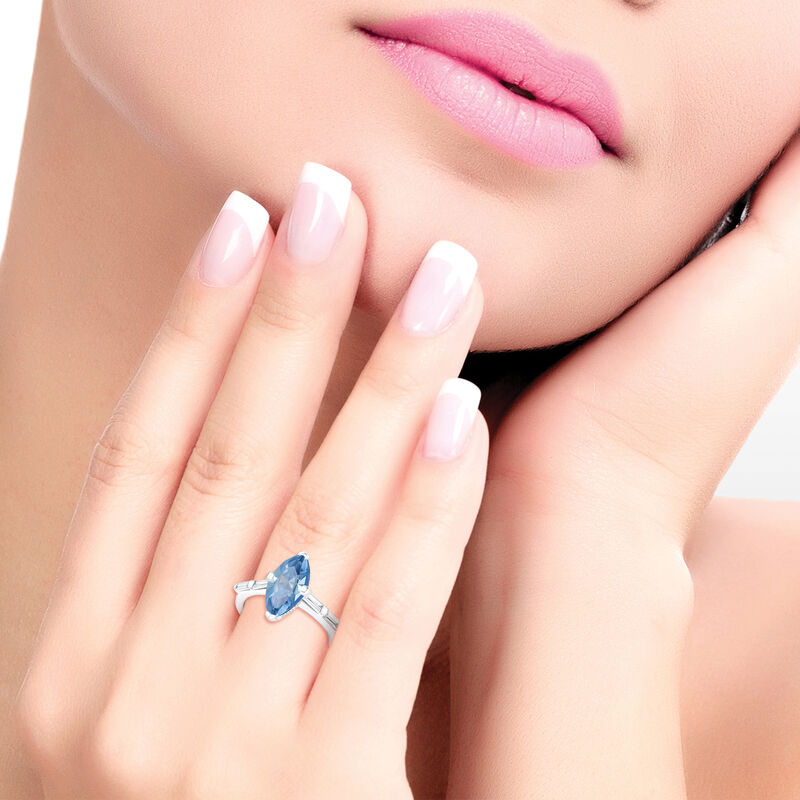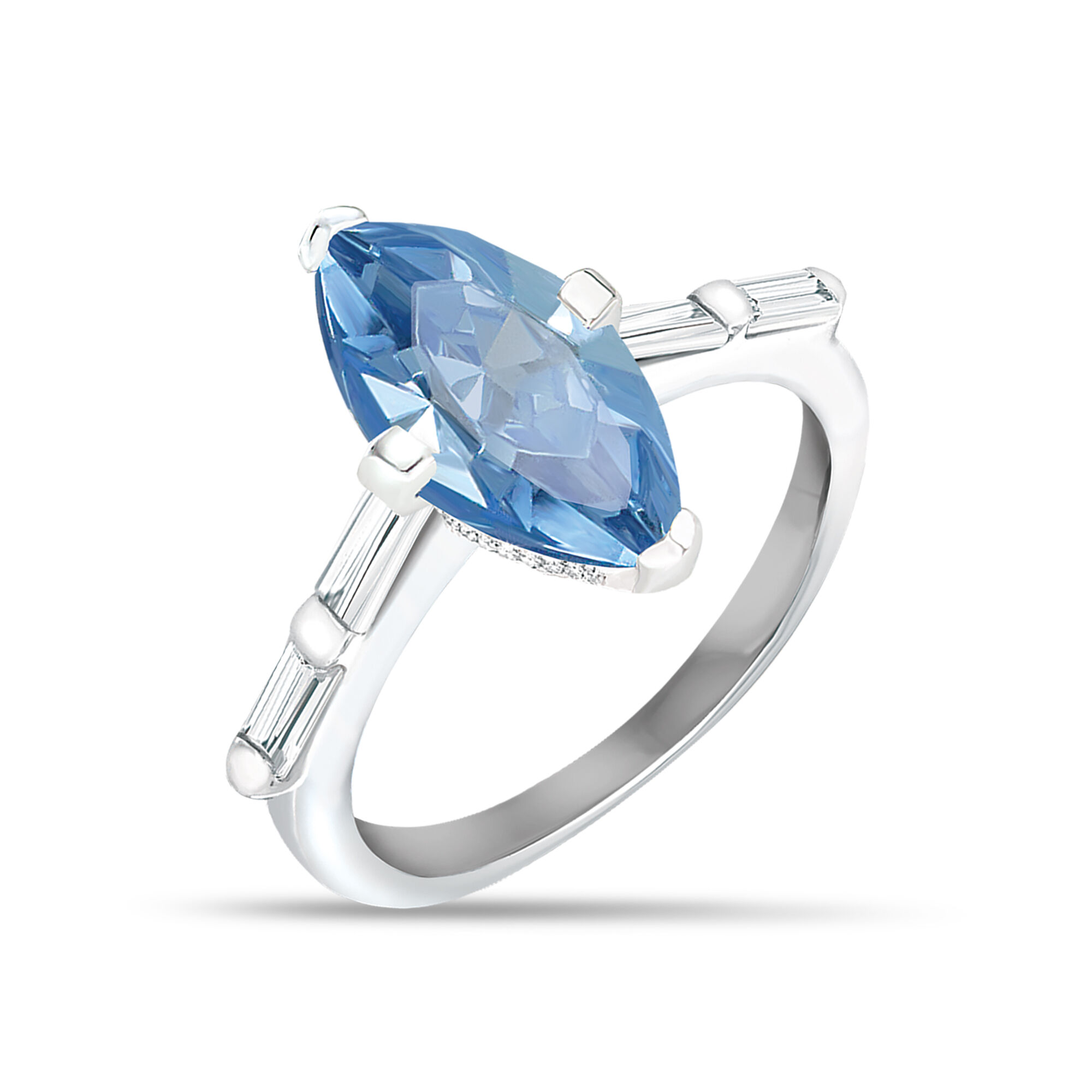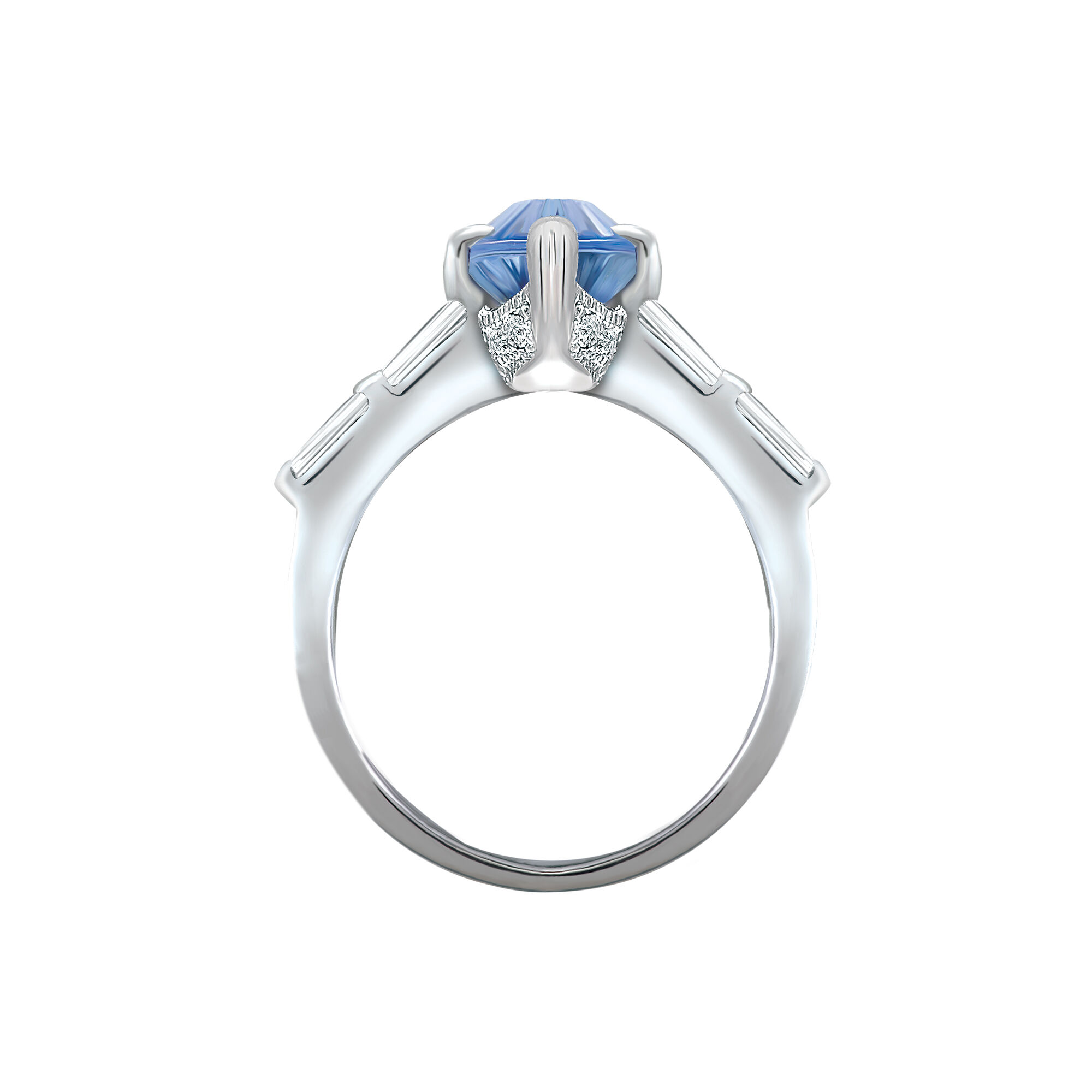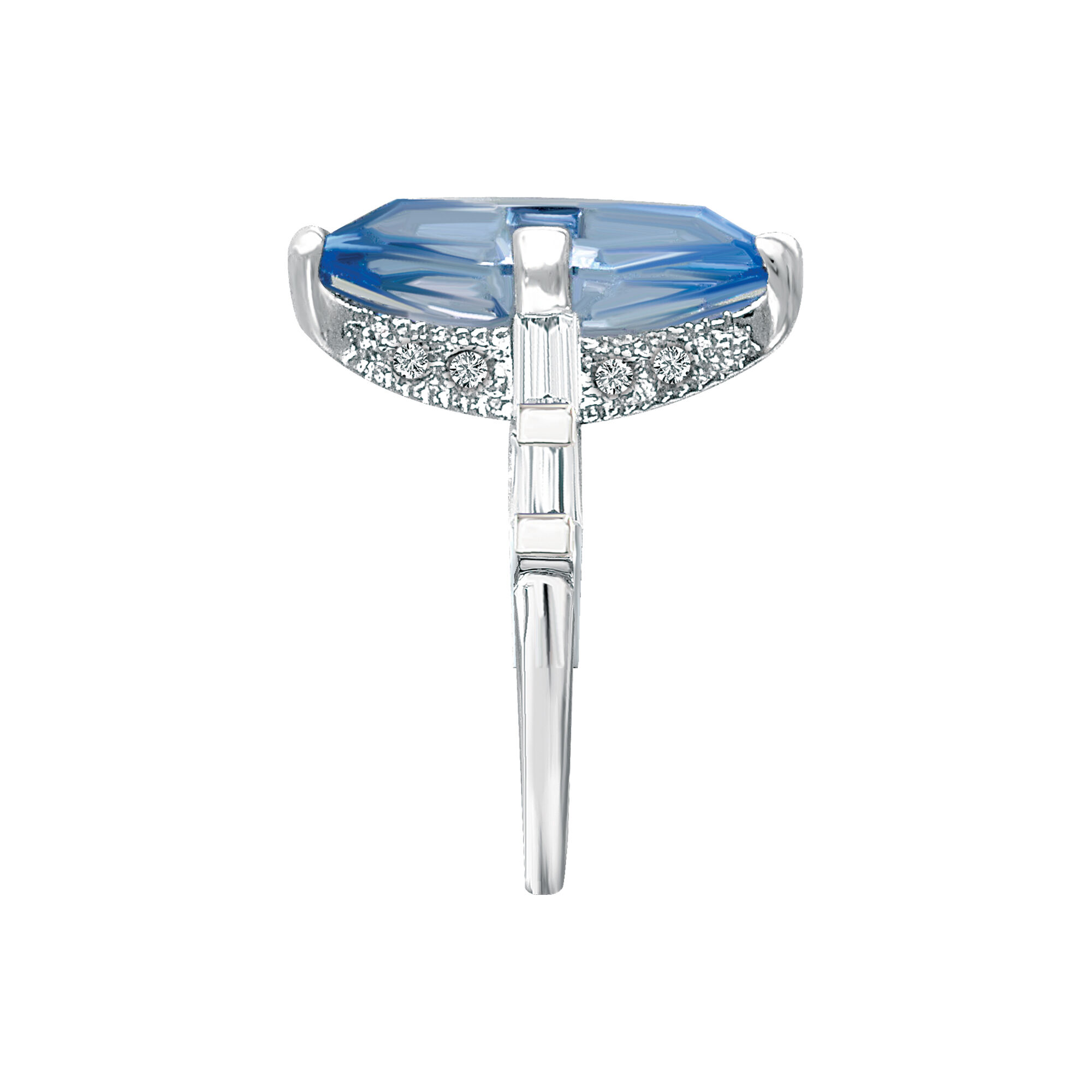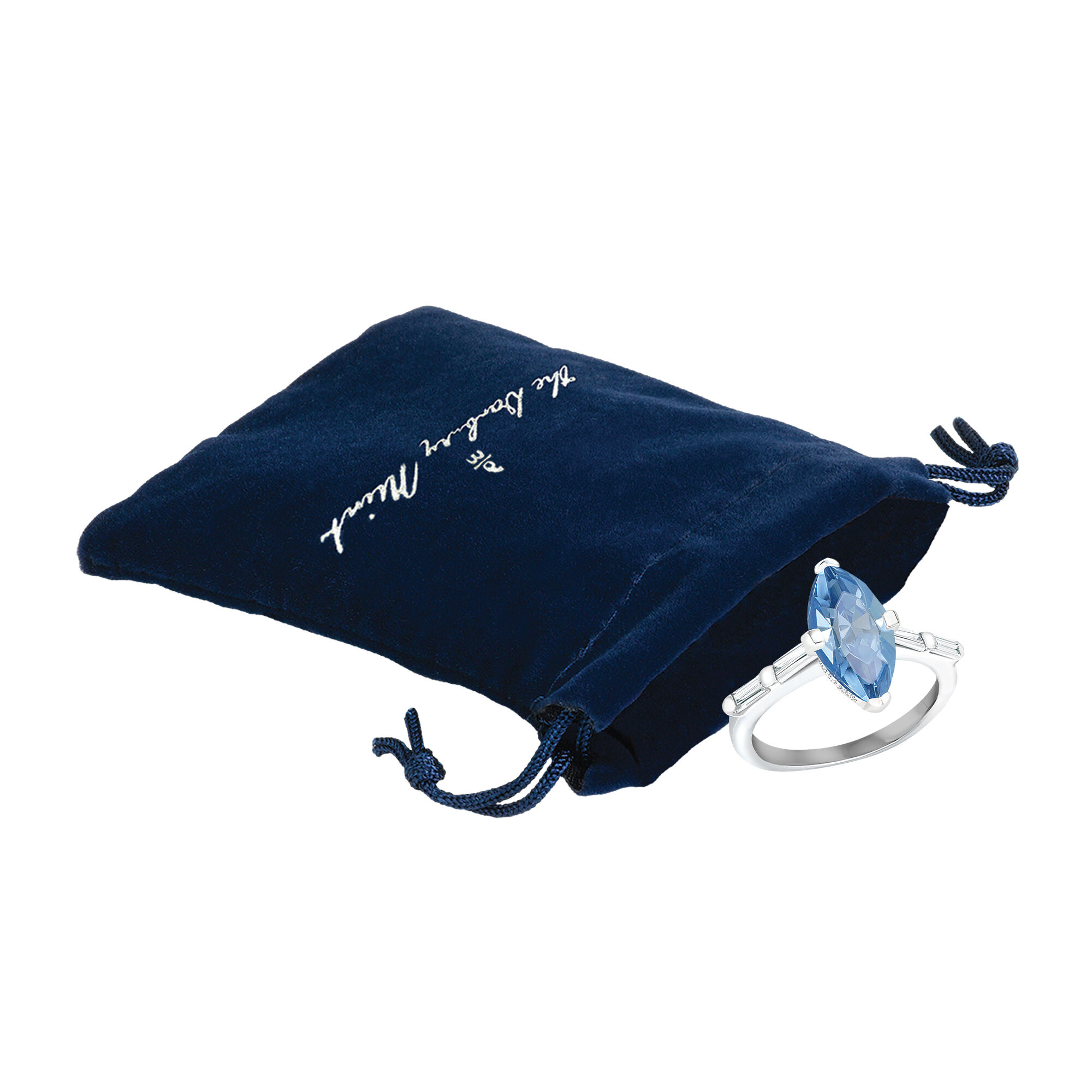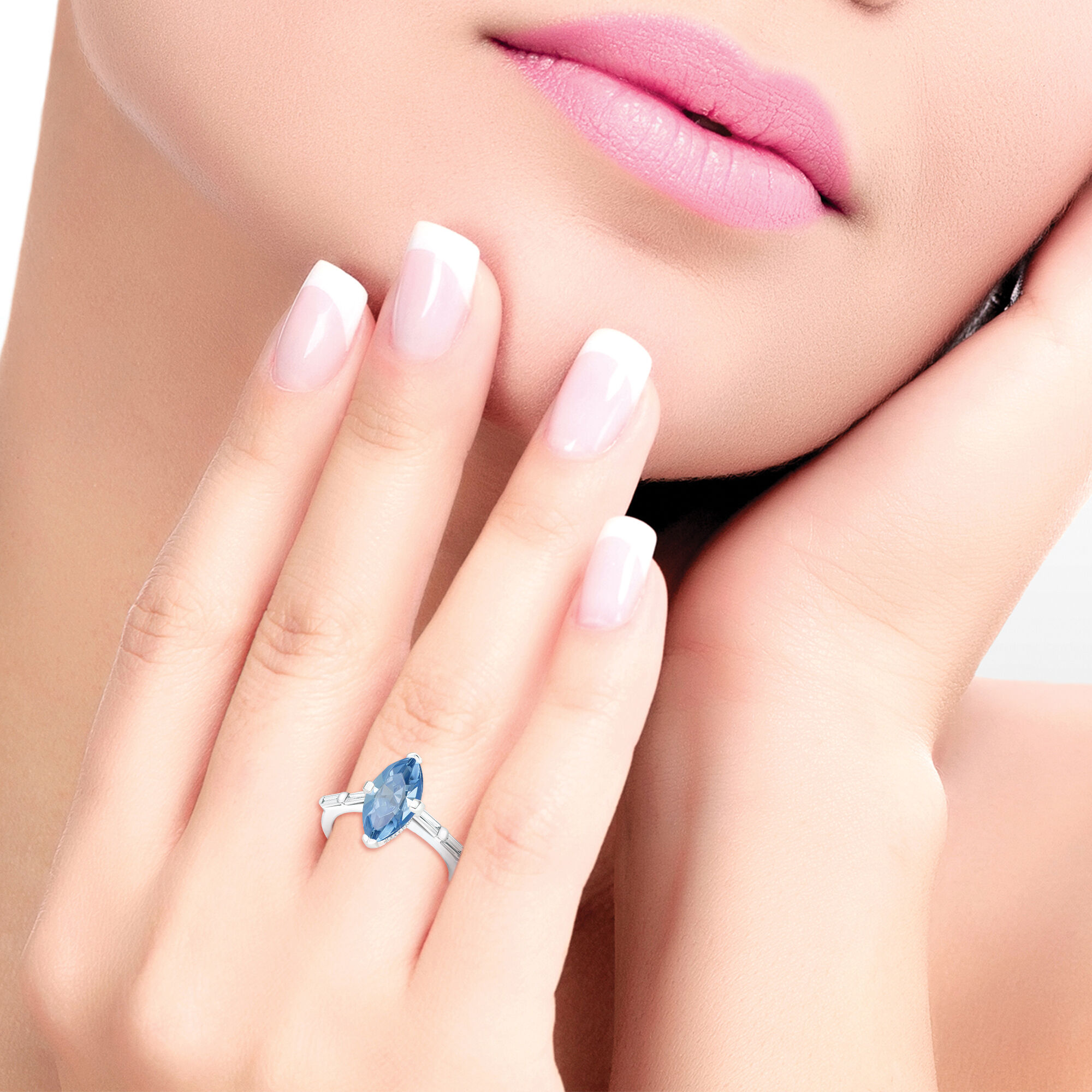 A star was born at the 2013 Heritage Auction when a brilliant marquise-cut Art Deco blue diamond ring arrived at the auction block. Even though advance notice on this glittering treasure read, "The word 'Exquisite' fails to define this piece," it still surprised the experts by bringing in well over a million—$1,650,000 to be exact!

Now, our acclaimed jewelers have precisely replicated this stunning masterpiece—and it can be yours to treasure for a mere $99!

Accurate in every detail.
The spellbinding marquise Diamonisse centerstone is impeccably hand cut, and sparkles with myriad of intricate facets. Adding to the incomparable splendor, this dazzling beauty is also precisely color matched to the legendary original's pristine blue. Four twinkling baguette-cut Diamonisse gemstones are meticulously hand set along the band's sides for the perfect counterpoint. Our ring is not only a gorgeous homage to one of the world's most breathtaking jewels, it sets the standard of pinnacle-quality craftsmanship. The result: you'll never tire of wearing it!

A sumptuous presentation.
To do justice to the extraordinary beauty of this superb ring, we'll send it to you in our Danbury Mint Signature Packaging. Ideal for gift-giving and safekeeping, it's yours at no additional charge.


Available in whole sizes 5 to 10.

Show Less
Show More
Sorry, this product is sold out and is no longer available.