Iwo Jima 75th Anniversary Coin Sculpture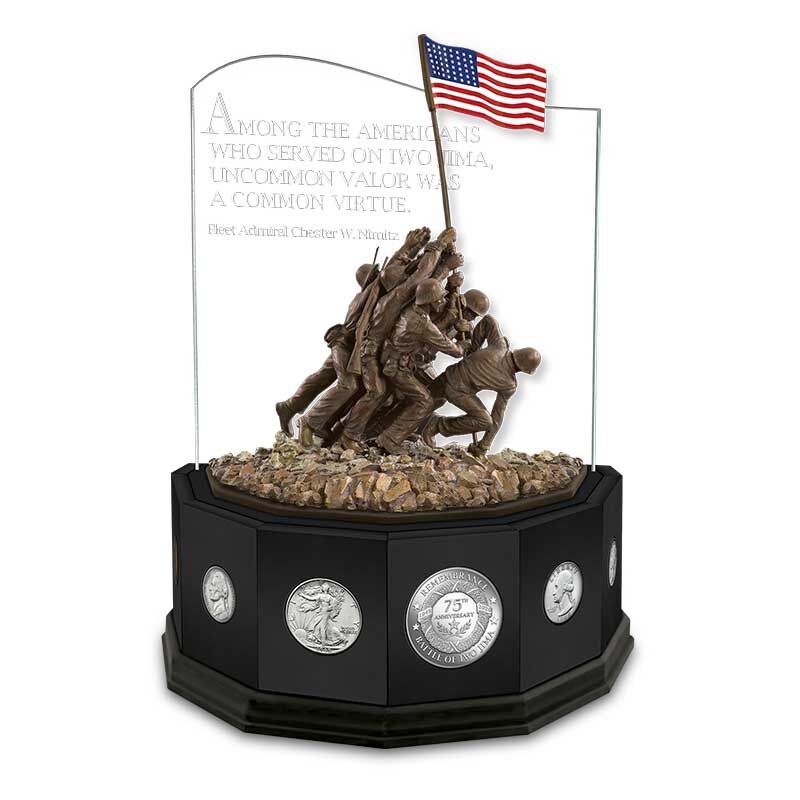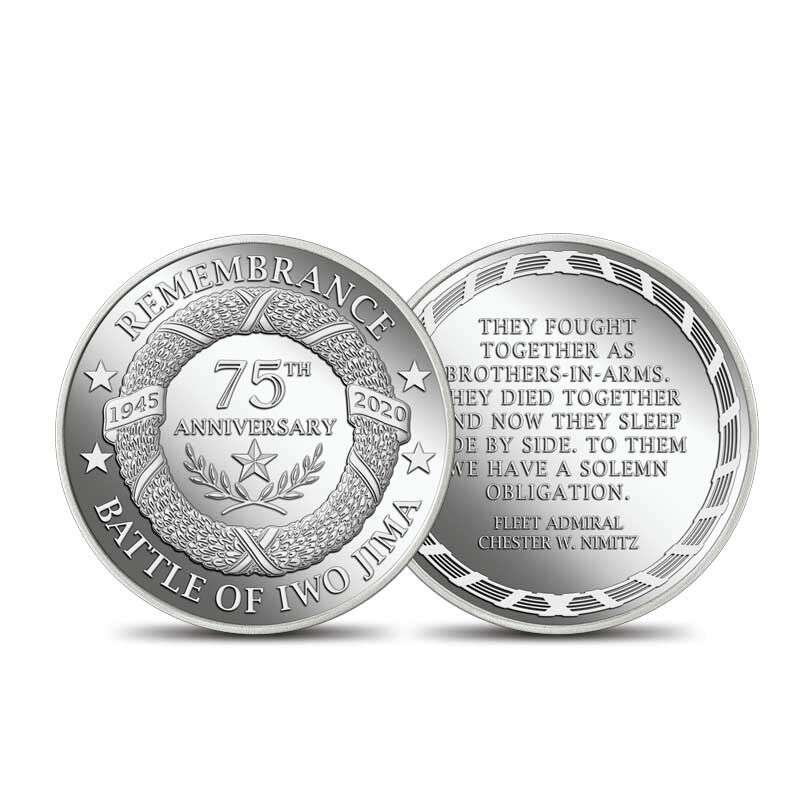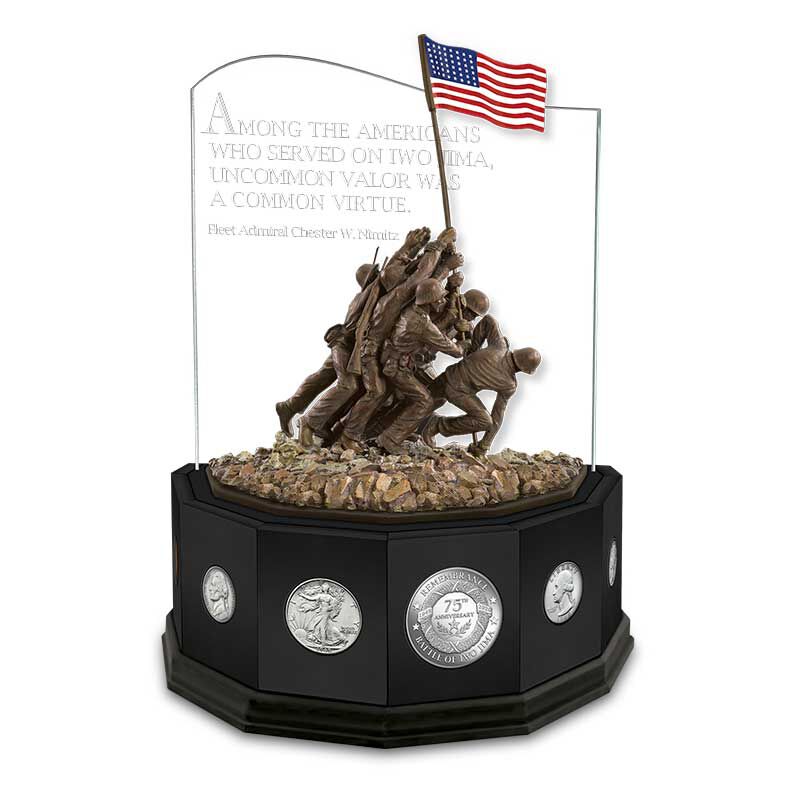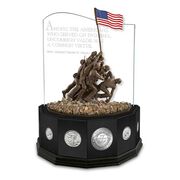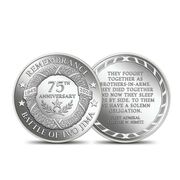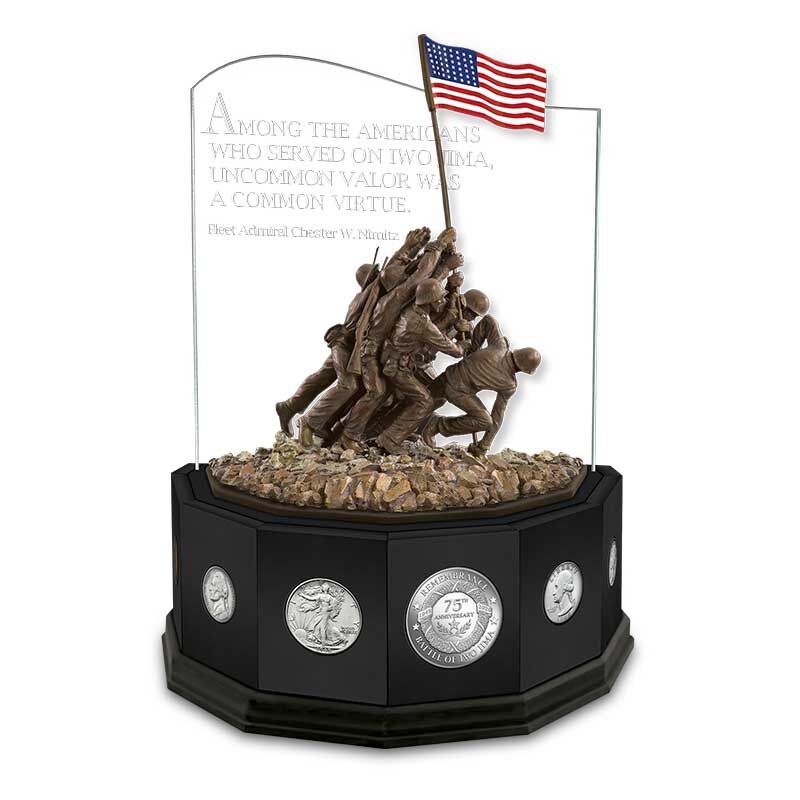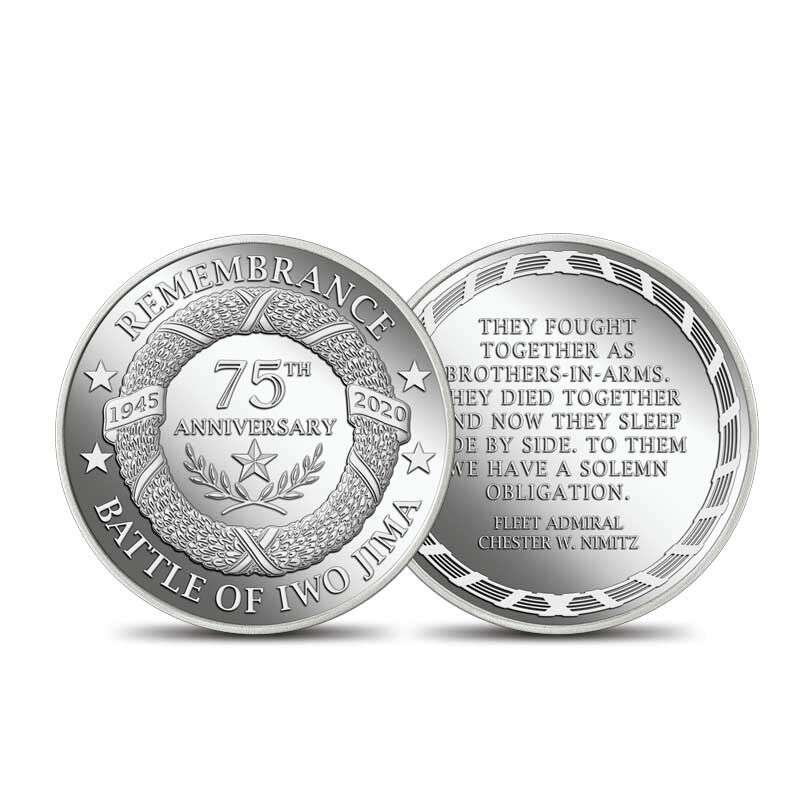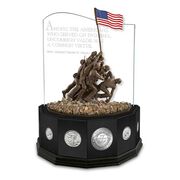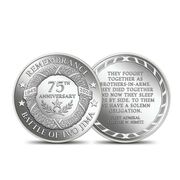 Iwo Jima 75th Anniversary Coin Sculpture
A dramatic sculpture of the impressive Iwo Jima Memorial…with authentic wartime coins!
A meaningful tribute to the brave soldiers who fought in a fierce World War II battle that raged for more than a month.
The sculpture depicts six Marines raising the U.S. flag on Mount Suribachi in 1945 following their hard-earned victory.
An exclusive custom-designed silver-plated medallion commemorating the 75th Anniversary of the victory, plus a complete set of all five 1945 U.S. circulating coin designs from the year American forces won the historic battle are included and encircle the sculpture's base.
An etched glass panel with a quote from Fleet Admiral Chester W. Nimitz provides the perfect backdrop.


Show Less
Show More
Historic wartime coins — including two emergency issues.

The flag raising on Iwo Jima is an image that is forever etched into the heart and soul of our nation. Now, you are invited to own the ultimate tribute marking the 75th anniversary of this epic military campaign.

The stirring sculpture is a re-creation of the Iwo Jima Memorial located in Virginia. In addition, you will receive a silver-plated medallion, an etched glass panel, as well as the complete set of the five 1945 circulating coins – a Lincoln penny stuck with copper recovered from artillery shells, the increasing scarce 35% silver Jefferson nickel issued because nickel was needed for the production of military supplies, and three 90% silver coins, the Mercury dime, Washington quarter and Walking Liberty half dollar.

The complete sculpture will arrive in a single shipment but you may pay in four convenient monthly installments. Advance reservations are now being accepted for summer delivery.




Product Specifications:

Coins Included: Five 1945 circulating coins - Lincoln Penny, 35% Silver Jefferson Nickel, 90% Silver Mercury Dime, 90% Silver Washington Quarter, 90% Silver Walking Liberty Half Dollar
Display: Bronze-toned Cold-cast Resin with Wooden Base and Glass Backdrop
Size: 10" Wide x 5" Deep x 10-1/2" Tall.


Item #:6509-0011