Strong, Beautiful, Loved Granddaughter Butterfly Quilt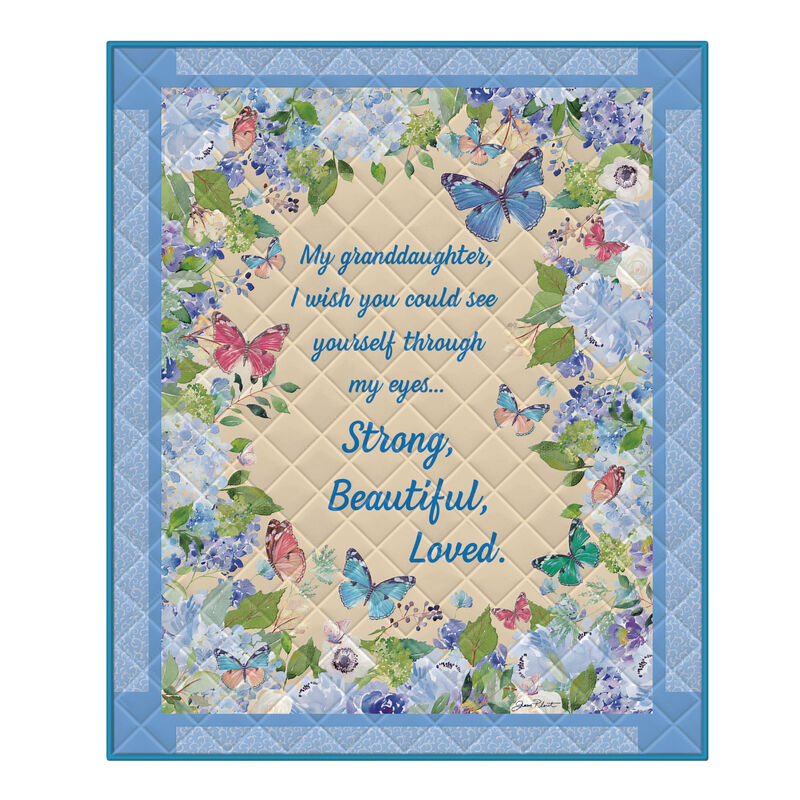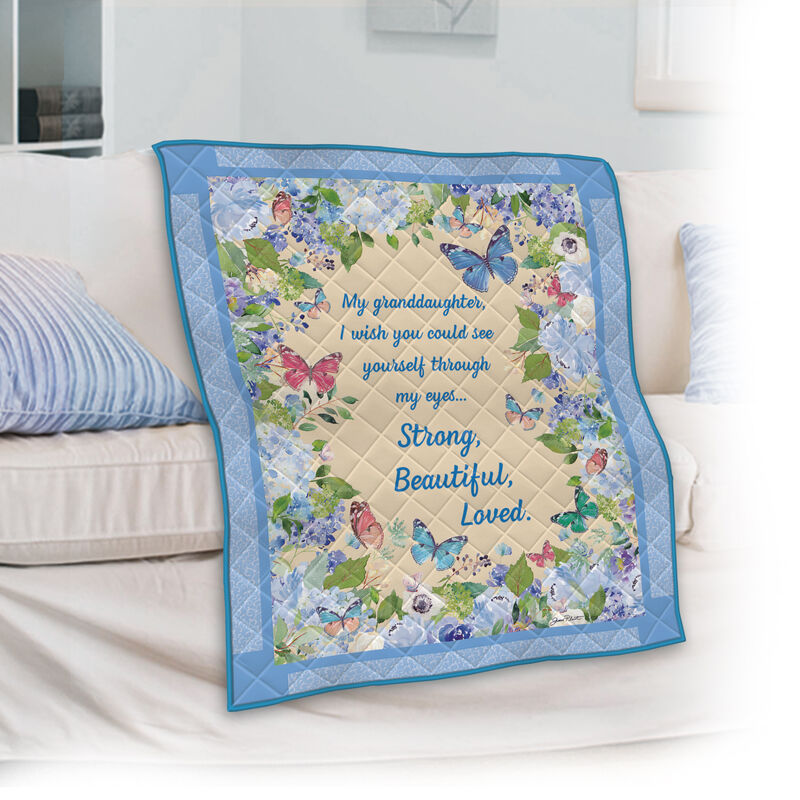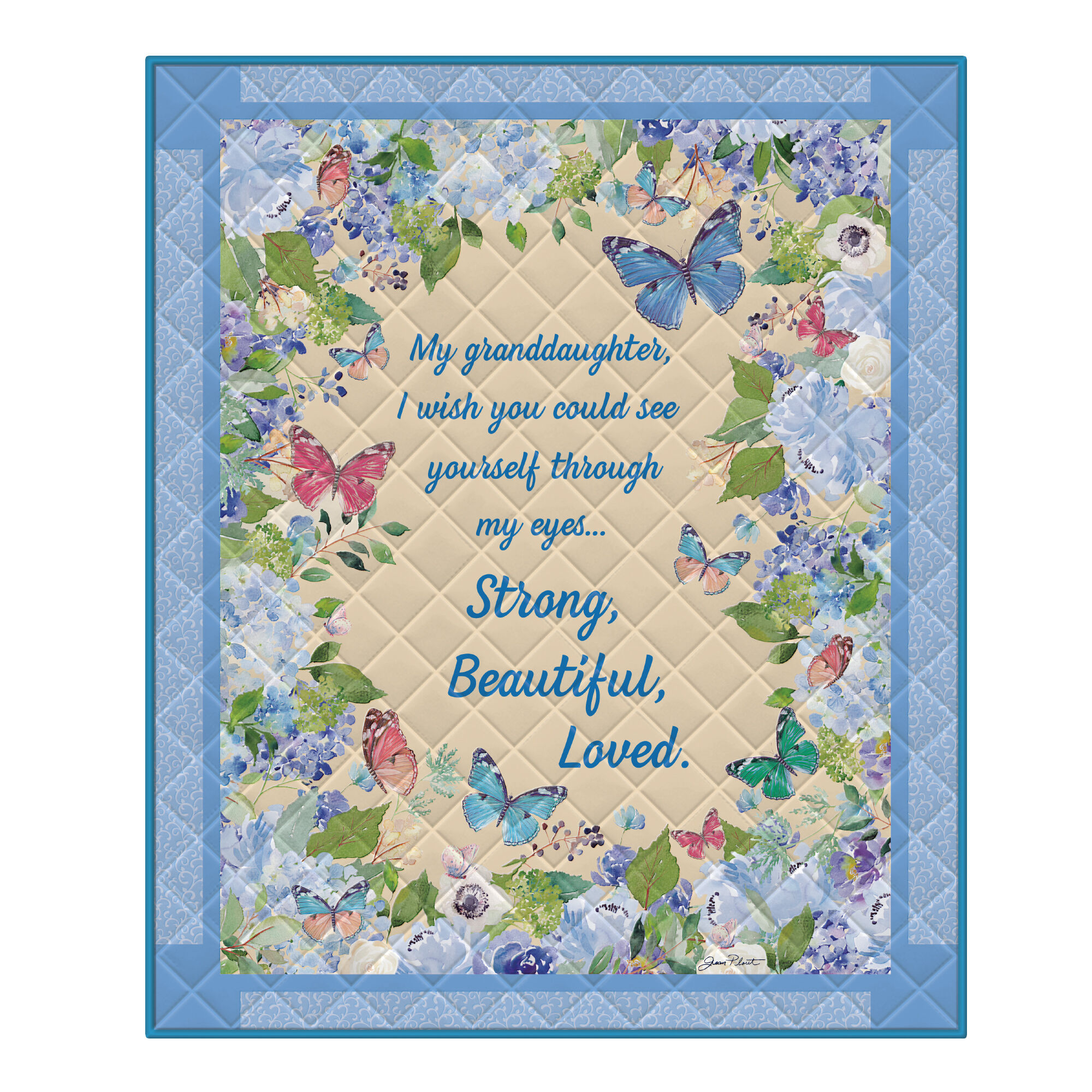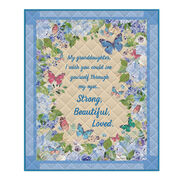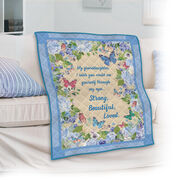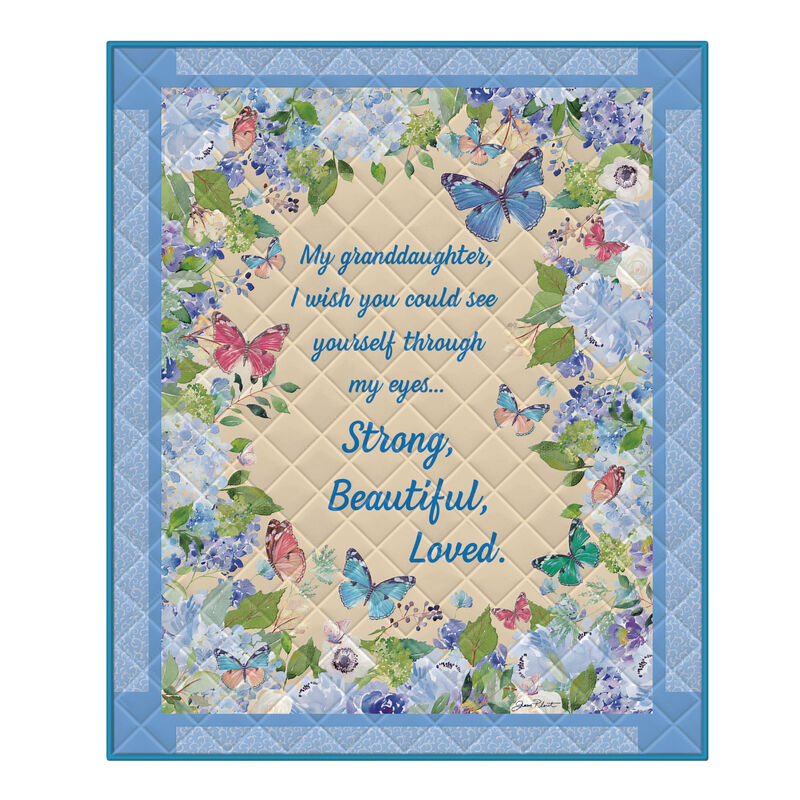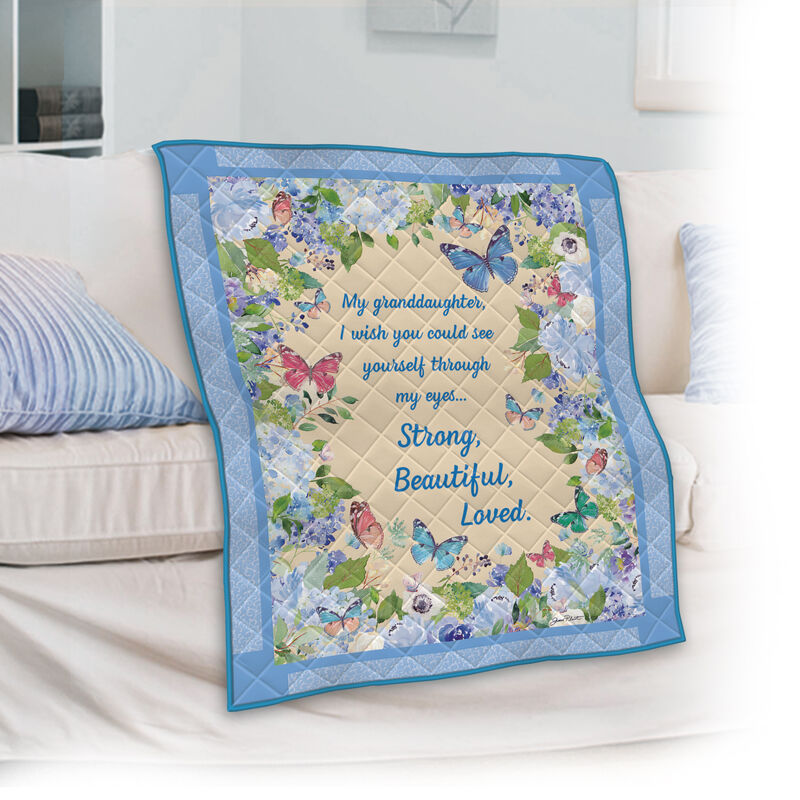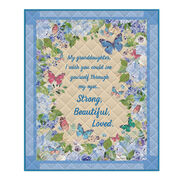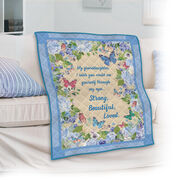 Strong, Beautiful, Loved Granddaughter Butterfly Quilt
Give your granddaughter a warm reminder of how much you love her…
A lovely blue throw featuring the incredible artwork of artist Jean Plout.
It features a stunning array of blooming flowers and vibrant butterflies — symbolizing transformation, courage, beauty and grace.
What's more, the endearing sentiment, "My granddaughter, I wish you could see yourself through my eyes…Strong, Beautiful, Loved," will touch her heart and be a source of strength forever.
This exquisite diamond-stitched quilt is 100% polyester and machine washable; lightweight yet durable and easy to clean!
It measures a generous 50" x 60" and looks perfect whether draped on a sofa or on the bed.
Show Less
Show More
Shipping charge shown in shopping cart.
Now available for pre-order
The perfect gift for your beautiful granddaughter.
She has been your pride and joy from the moment she was born and your love for her has grown deeper with each passing day. It's often hard to find a gift that will show her exactly how you feel...until now. This exclusive offer is the perfect way to inspire her as you tell her just how wonderful she is. Presenting the Strong, Beautiful, Loved Granddaughter Butterfly Quilt.
Product Specifications:
Material: 100% Polyester
Size: 50" Wide x 60" Long
Item #:10635-0010