She Believed She Could Throw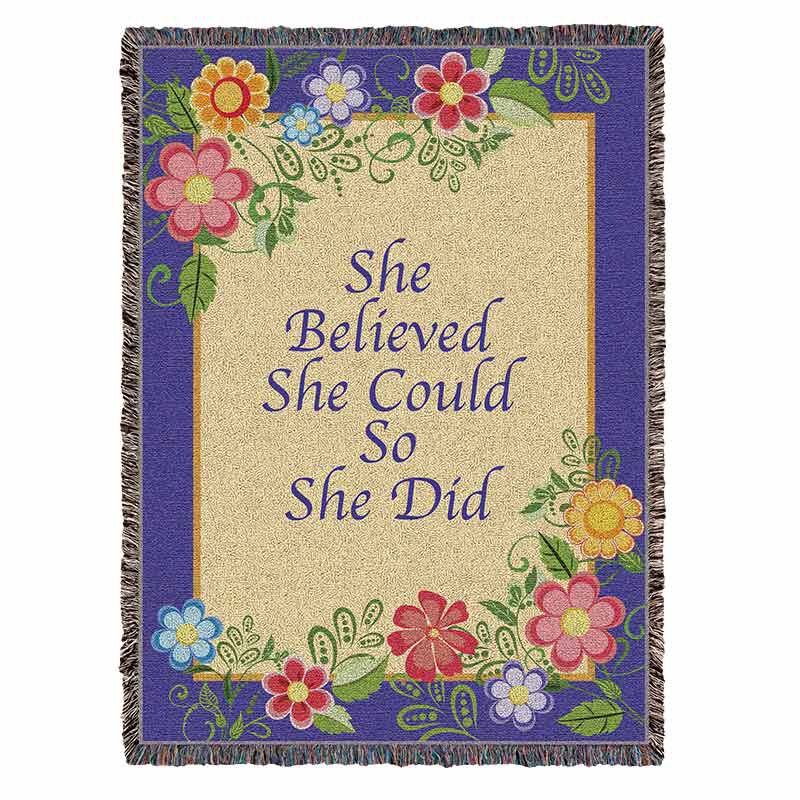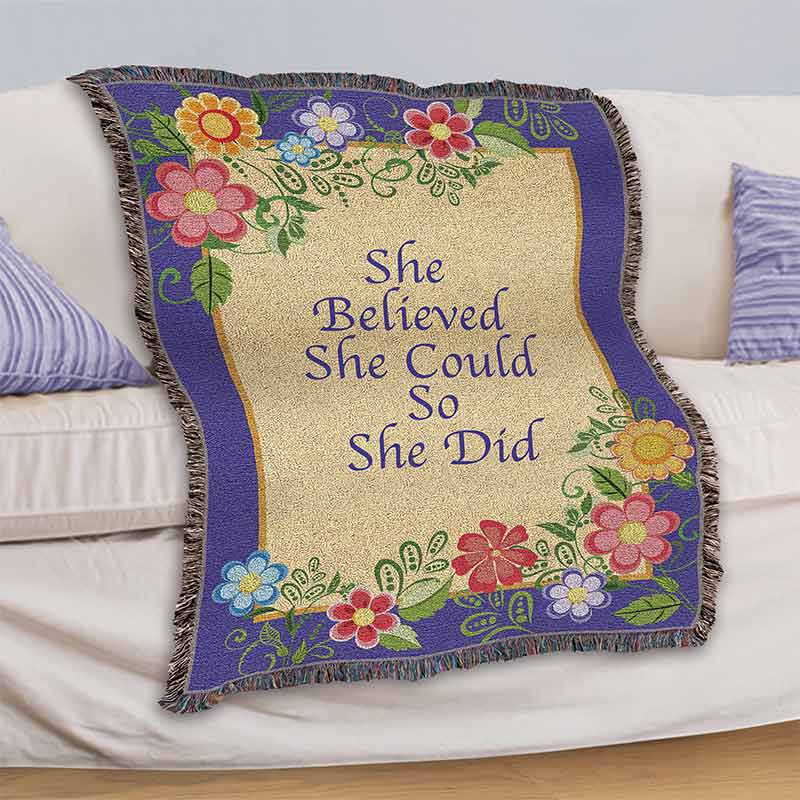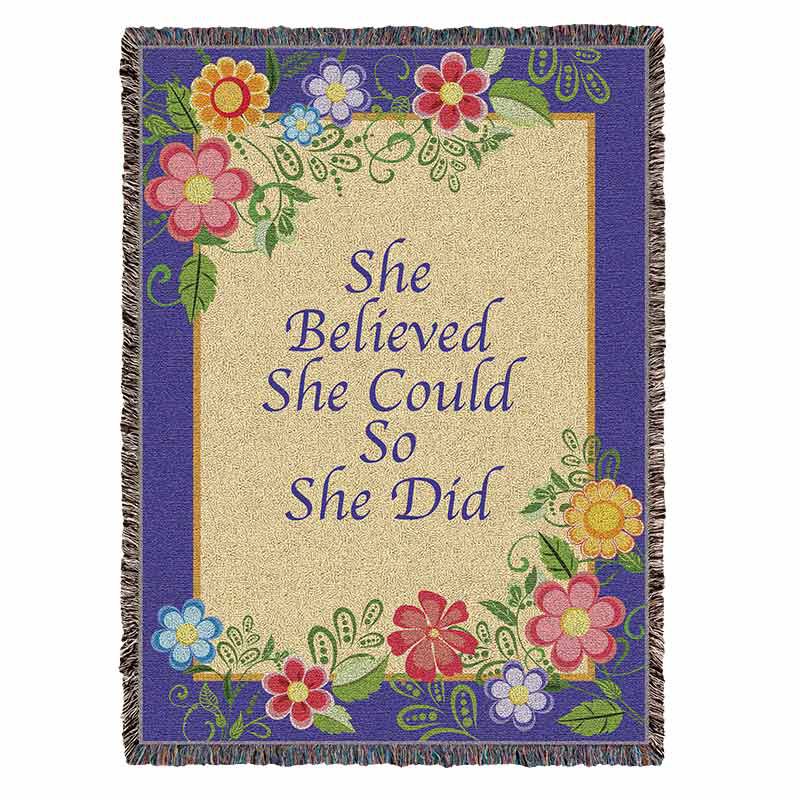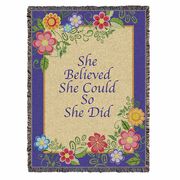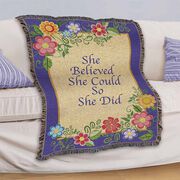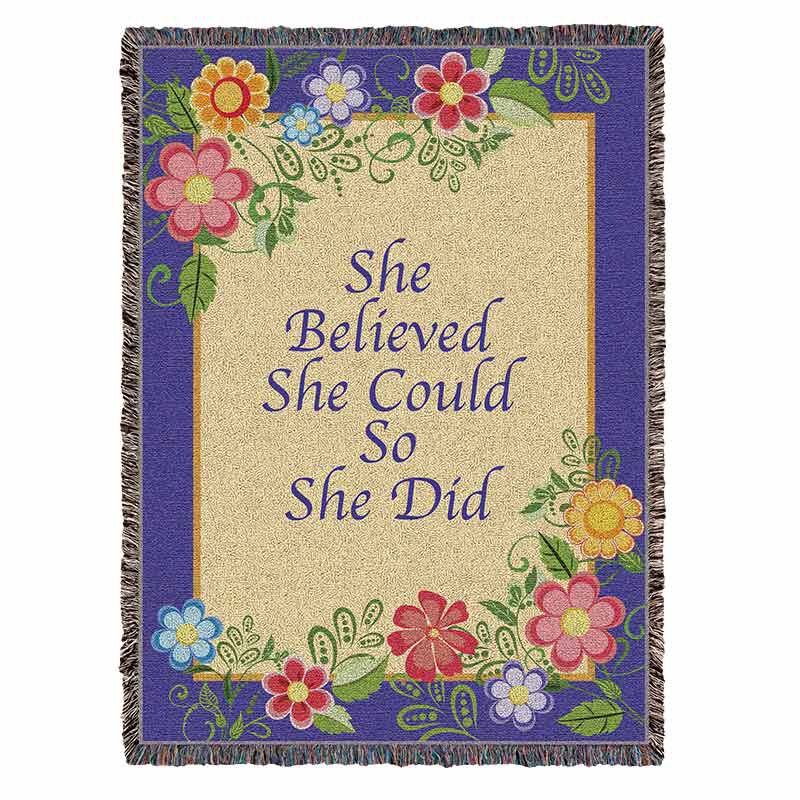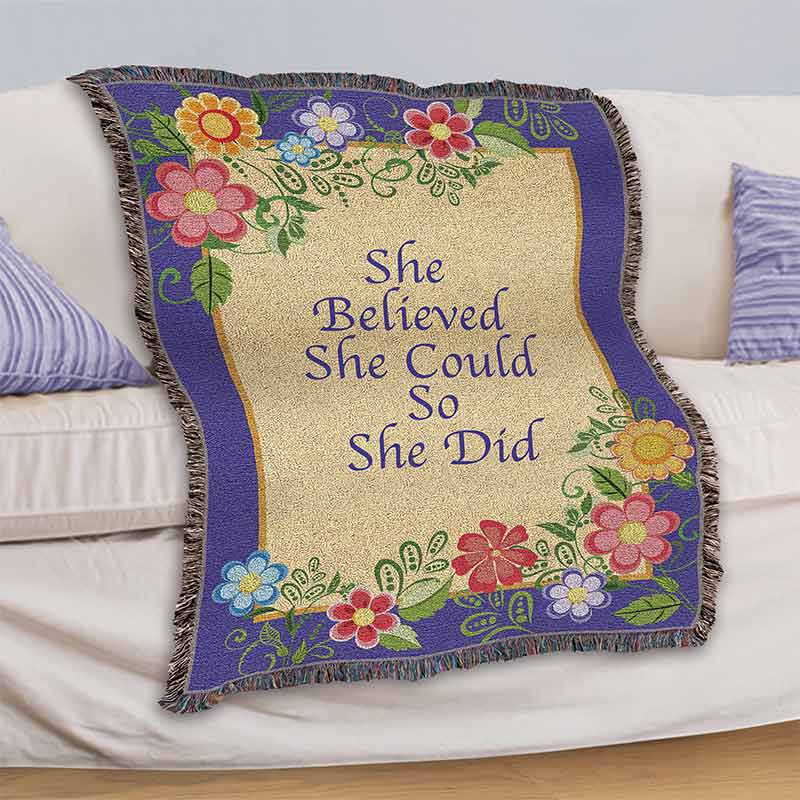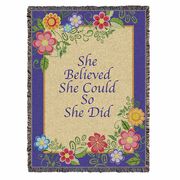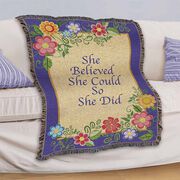 She Believed She Could Throw
A tapestry-woven throw to celebrate strong women in your life…
A versatile all season throw featuring stunning blooms in vibrant colors — symbolizing the endless possibilities that surround us and the incredible transformation that comes out of a tiny seed.
The throw features the empowering sentiment "She Believed She Could So She Did."
Made in the U.S.A. using the time-honored technique of tapestry weaving.
It is woven from 100% cotton providing rich color, texture and definition.
Measuring a generous 46" x 60", each throw is finished with a fringed border.

Show Less
Show More
A luxurious throw – a reminder to believe in ourselves and follow our dreams!

When women harness the power of their dreams, believe in those dreams, and put them into action, anything is possible. Now you can honor a strong woman you know – your daughter, sister, granddaughter, friend, and even yourself! – with the She Believed She Could Throw featuring words that will bring inspiration each and every day.




Product Specifications:

Material: 100% cotton
Size: 46" x 60"



Item #:6680-0012