Santa's Christmas Flight 2023 Silver Commemorative Ornament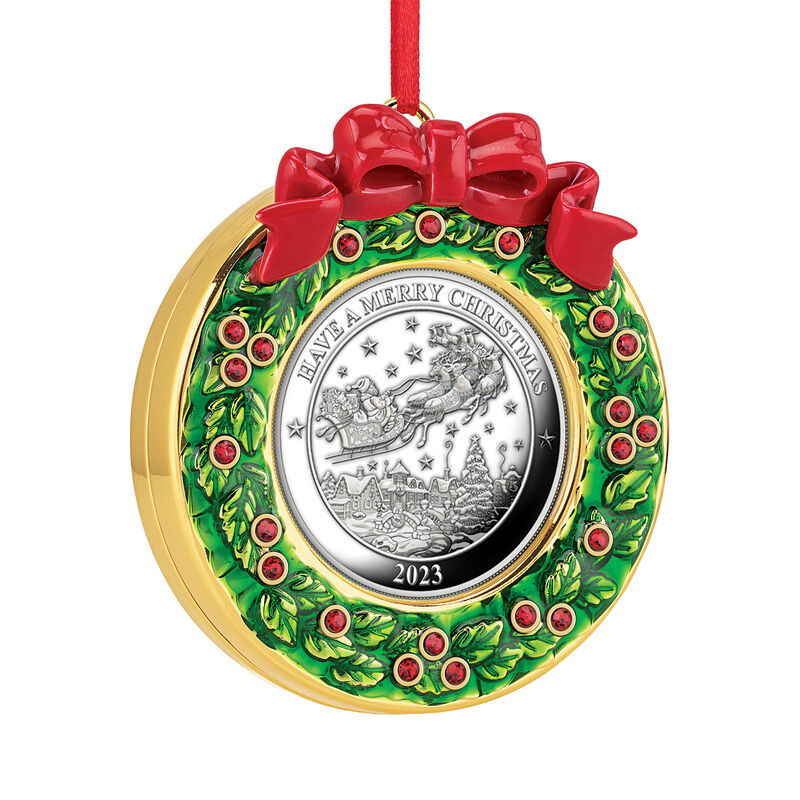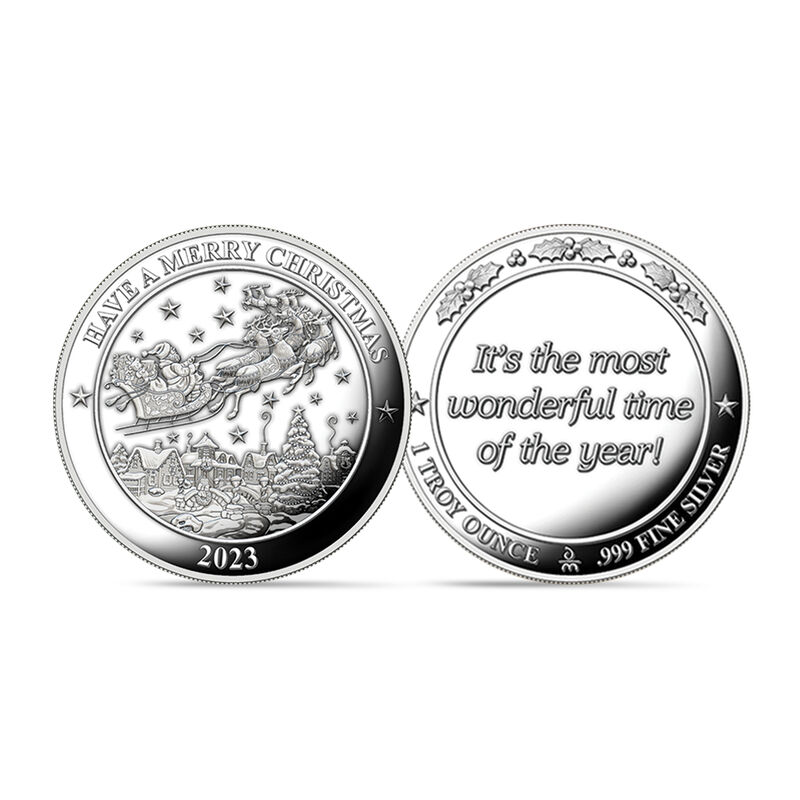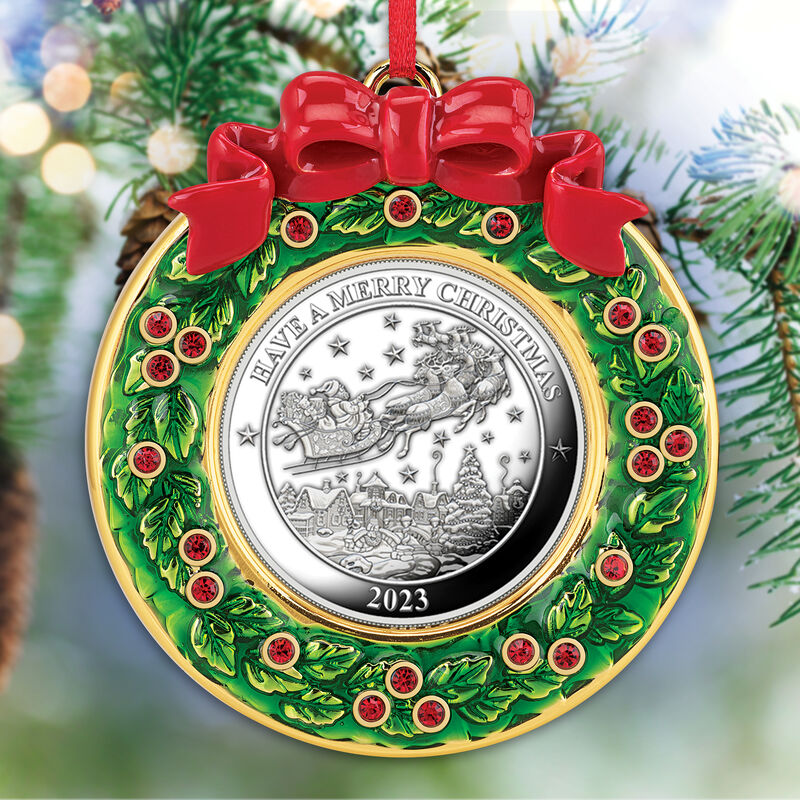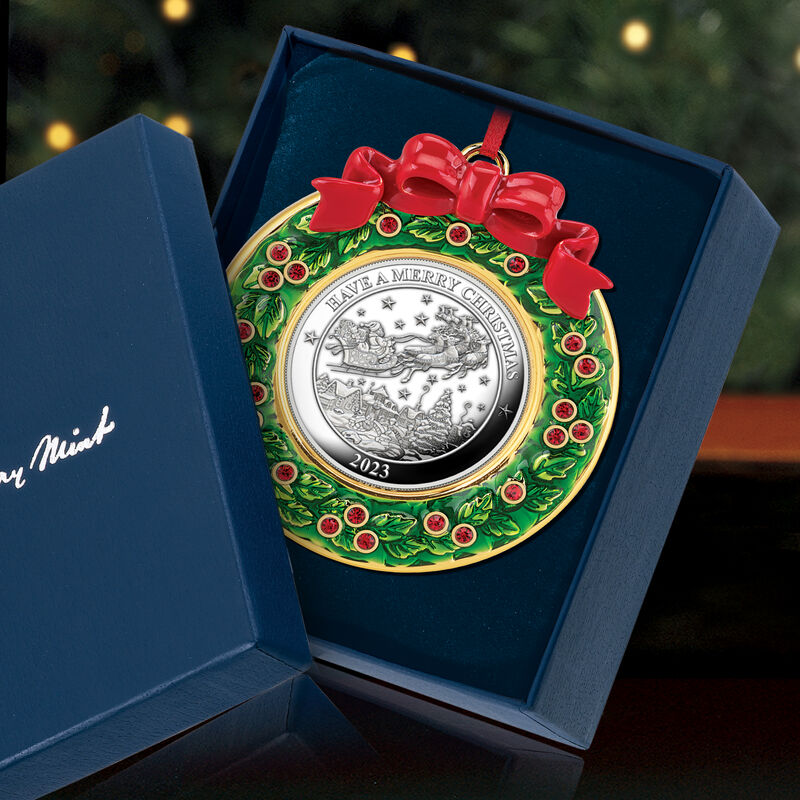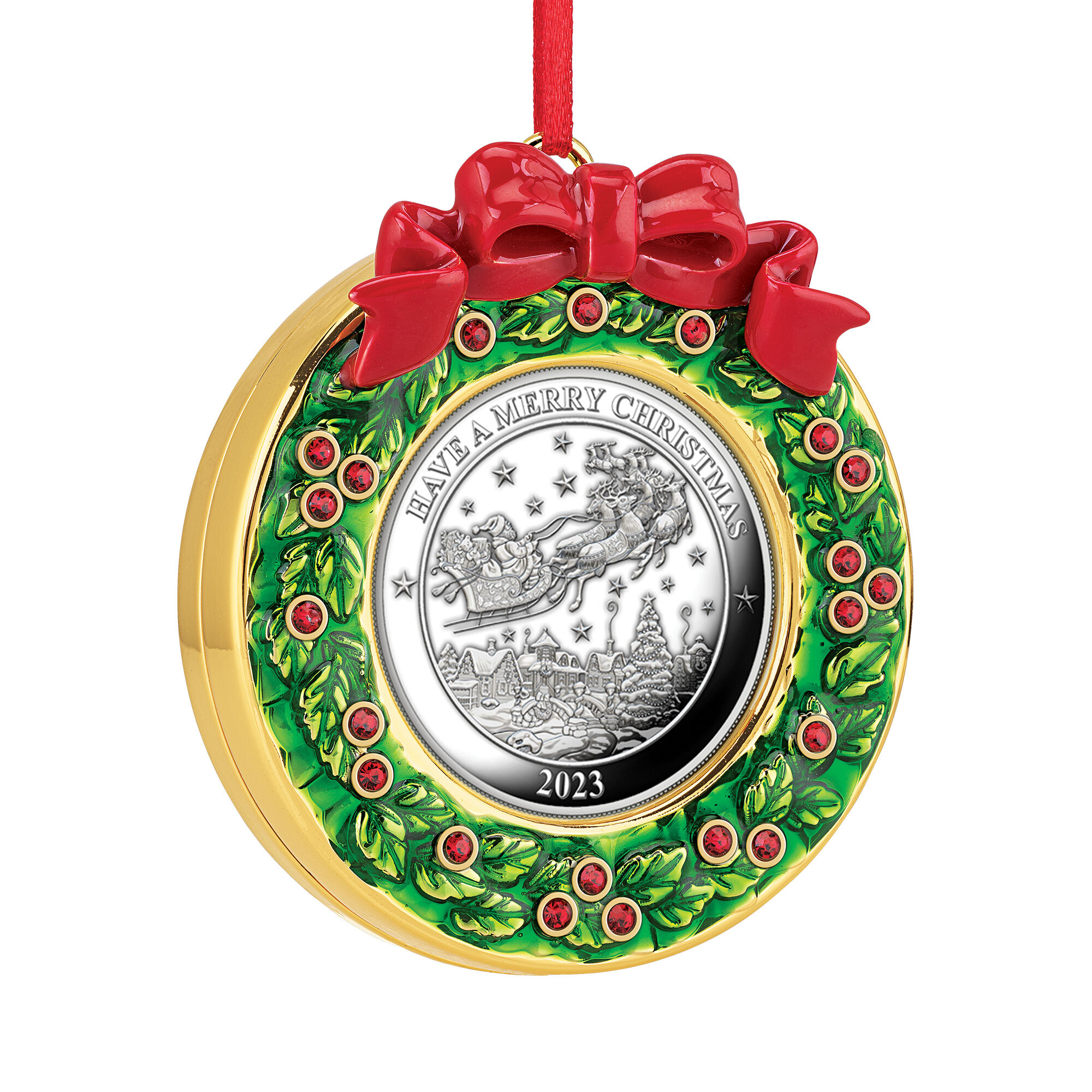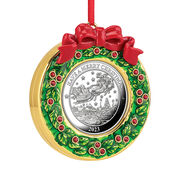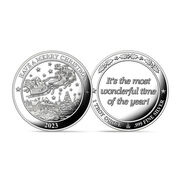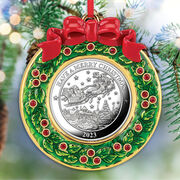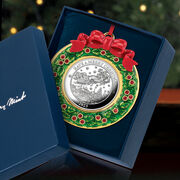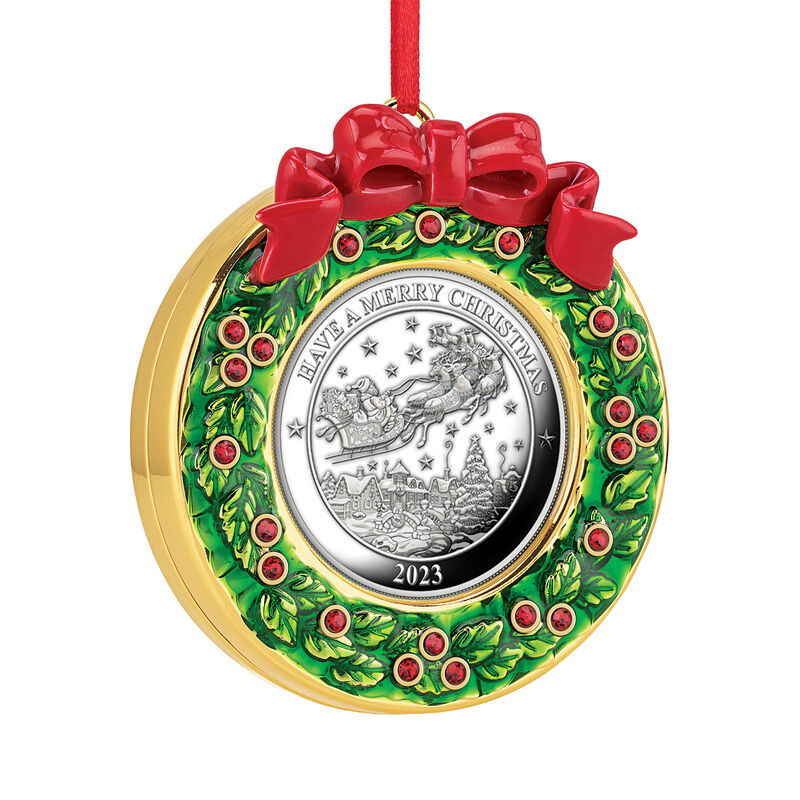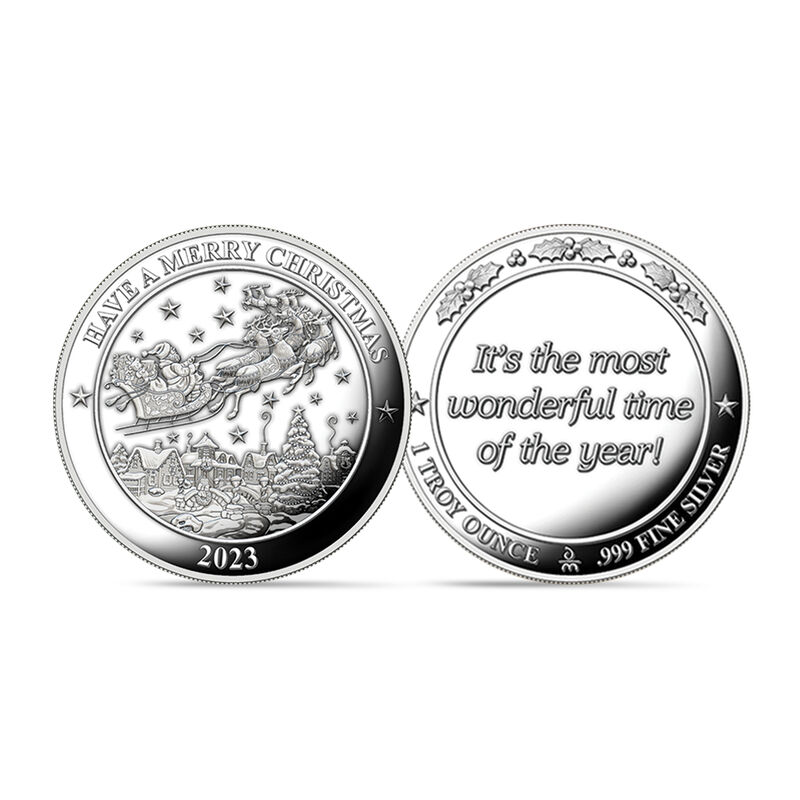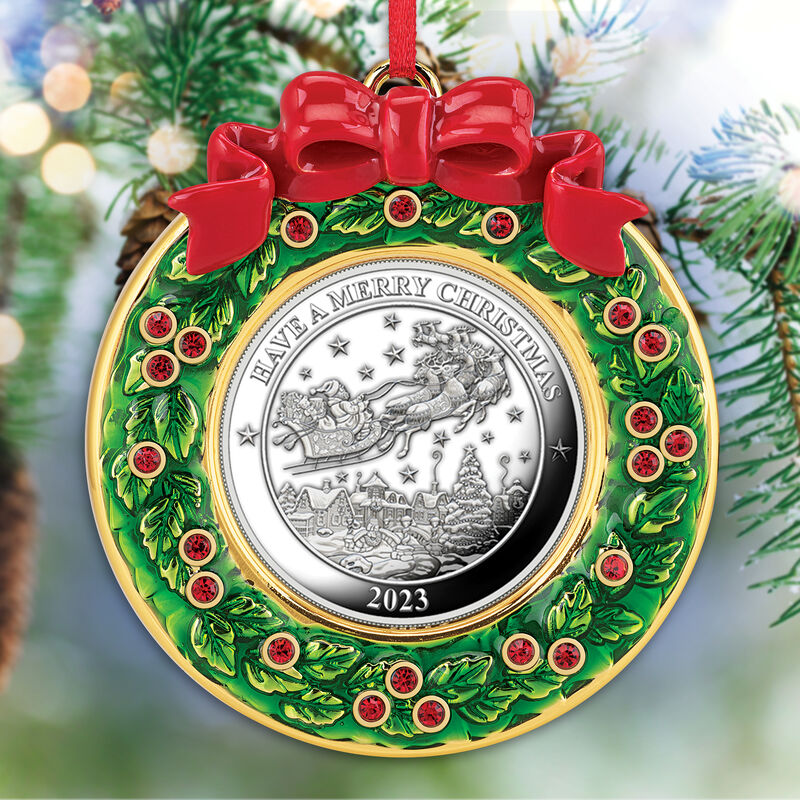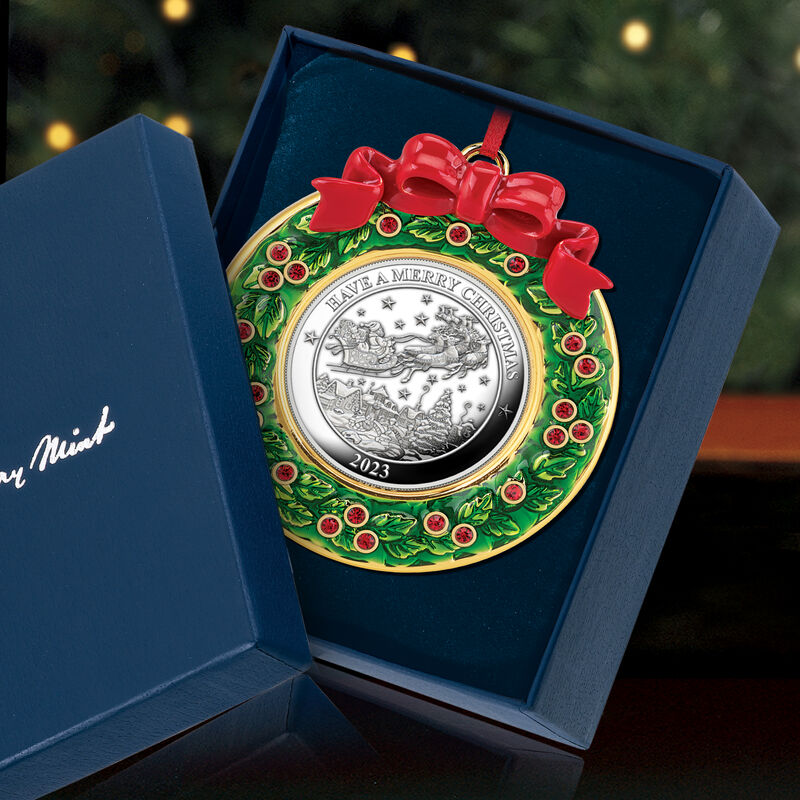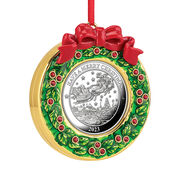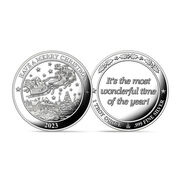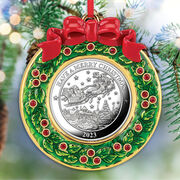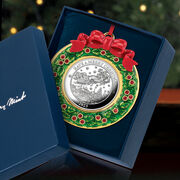 Santa's Christmas Flight 2023 Silver Commemorative Ornament
Celebrate the holiday with a sparkling tribute…
A colorful holiday ornament featuring a genuine 99.9% pure silver bullion commemorative that captures the joy and wonder of Christmas!
The ornament shimmers with beautiful ruby-red faceted crystals while gold, red and green accents perfectly complement your holiday décor!
The silver bullion commemorative weighs a full troy ounce and is proudly minted in the U.S.A. with exquisite artistry and craftsmanship.
Makes a great gift — the decorative wreath-shaped ornament comes with a red ribbon for easy hanging and an attractive gift box.
Show Less
Show More
Exquisitely detailed custom-crafted holiday ornament!
When friends and family get their first glimpse of this limited-edition Christmas ornament hanging on your tree, they'll delight in its shimmering beauty and be awestruck by the beautiful detail of the silver commemorative centerpiece. The front of the delightful 99.9% pure silver commemorative depicts Santa's midnight flight, Christmas wishes and the year of issue, while the reverse reminds all that "It's the most wonderful time of year." Silver commemorative measures 39mm in diameter.
Product Specifications:
Coins Included: One Limited-edition One Troy Ounce Silver Bullion Commemorative.
Display Size: Ornament is 2-1/2" in Diameter.

Item #:11404-0017