M.I. Hummel Figurine - Gentleman of Roses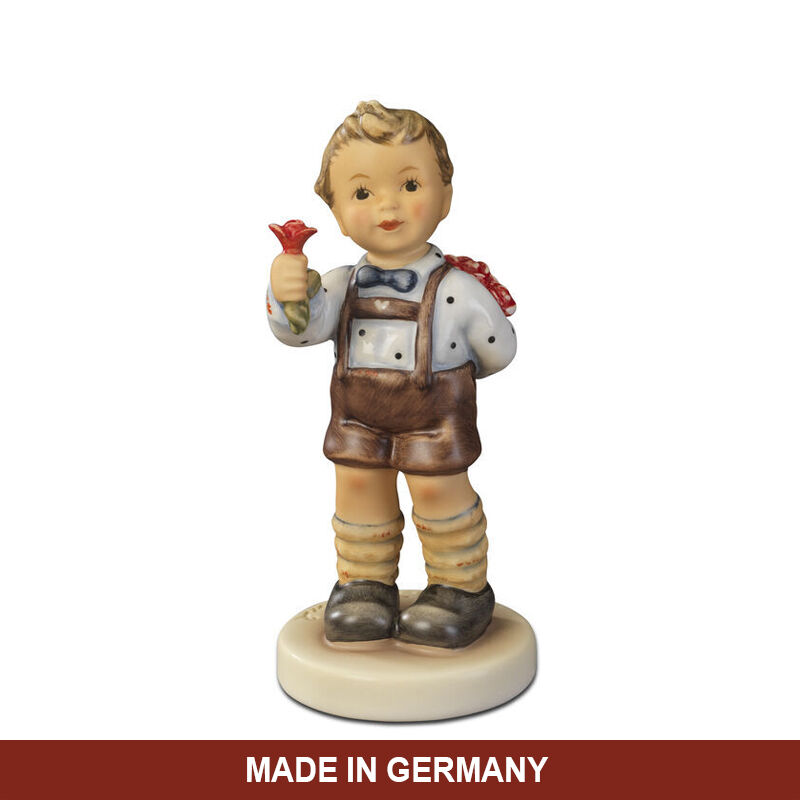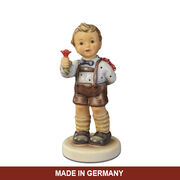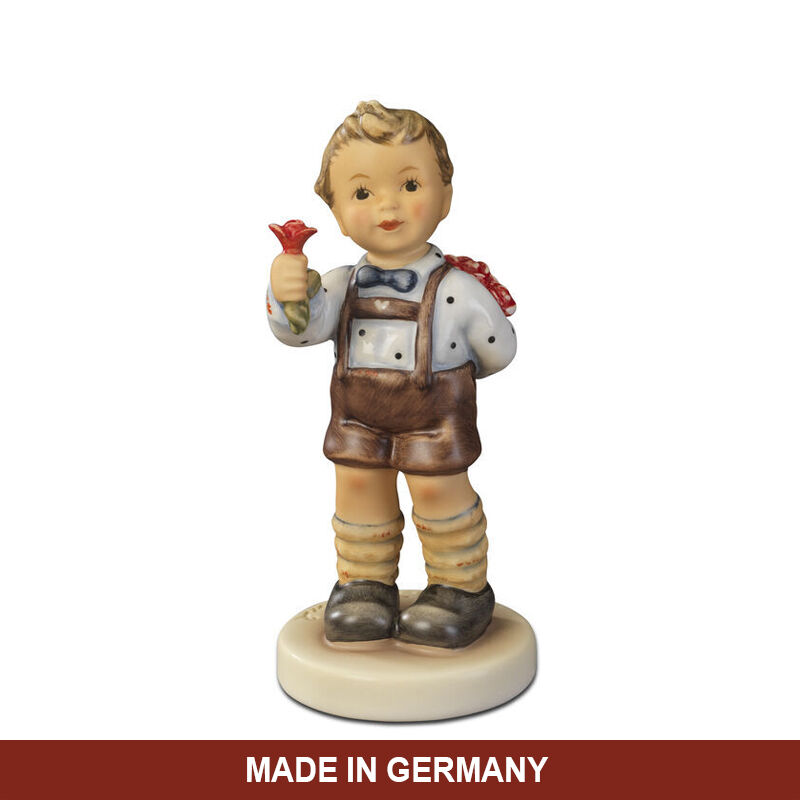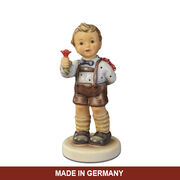 M.I. Hummel Figurine - Gentleman of Roses
Incomparable M. I. Hummel charm in every detail!
This adorable figurine is crafted of fine earthenware by the artisans of M.I. Hummel at the original Rödental factory.
Each figurine is hand painted in the warm, muted tones favored by Sister Maria Innocentia Hummel.
The official M.I. Hummel backstamp and incised signature are your assurances of authenticity and distinguish your figurine as a landmark collectible.


Show Less
Show More
An authentic M.I. Hummel figurine of an adorable boy with a gift for someone special!
Gentleman of Roses is a heartwarming figurine based on the beloved artistry of Sister M.I. Hummel. Just take one look at this little boy's beaming face, and it's easy to see how pleased he is to present this special bouquet of roses to his loved one. He is simply filled with the innocence and delight that have endeared M.I. Hummel figurines to collectors for generations. From his traditional lederhosen to his tousled brown hair to his slouchy socks, Gentleman of Roses brims with the prized artistry of M.I. Hummel.




Product Specifications:
Material: Earthenware
Size: 4-1/4" Tall
Country of Origin: Germany



Item #:6765-0010