M.I. Hummel Campfire Cuties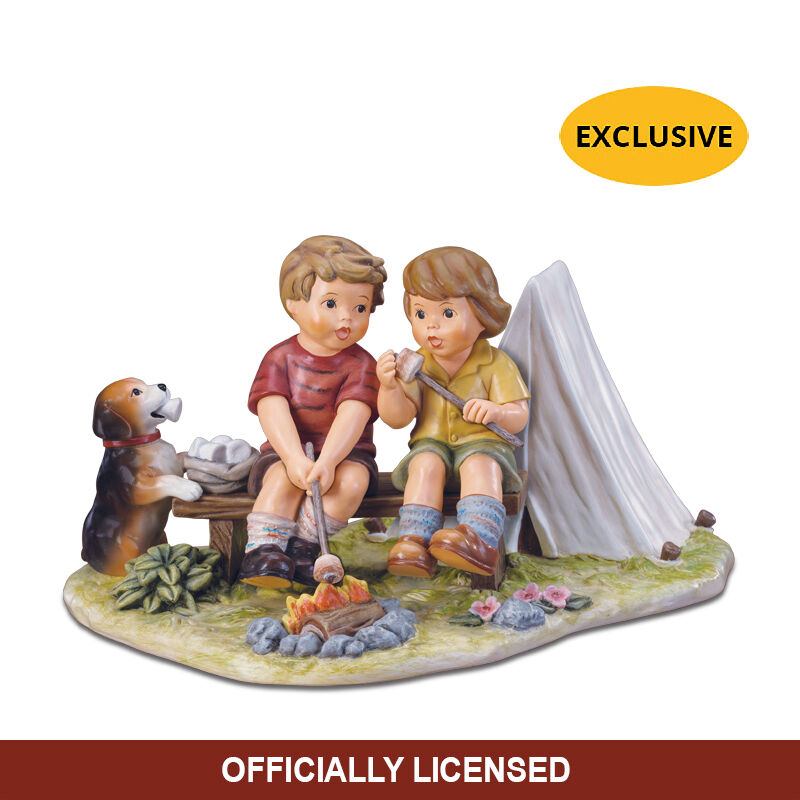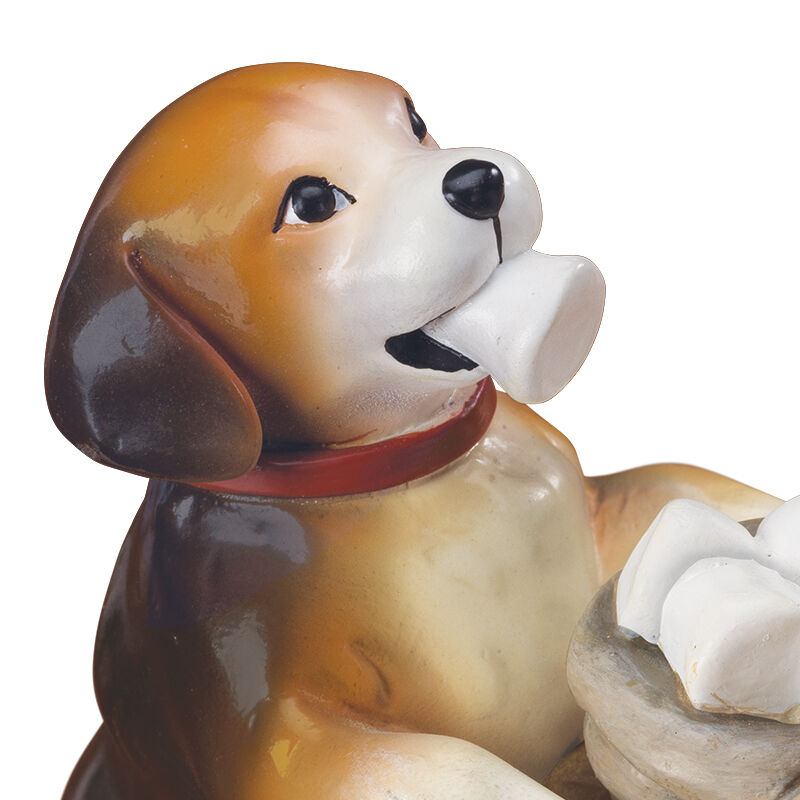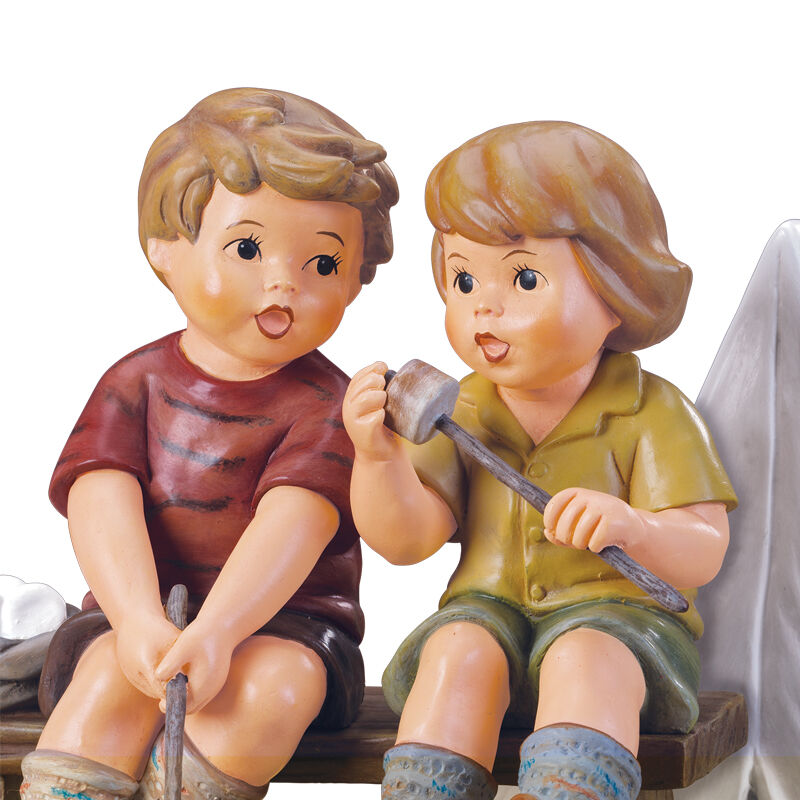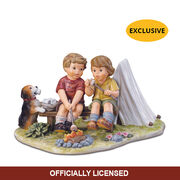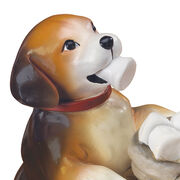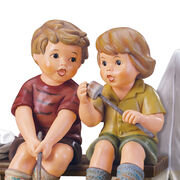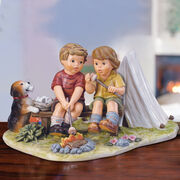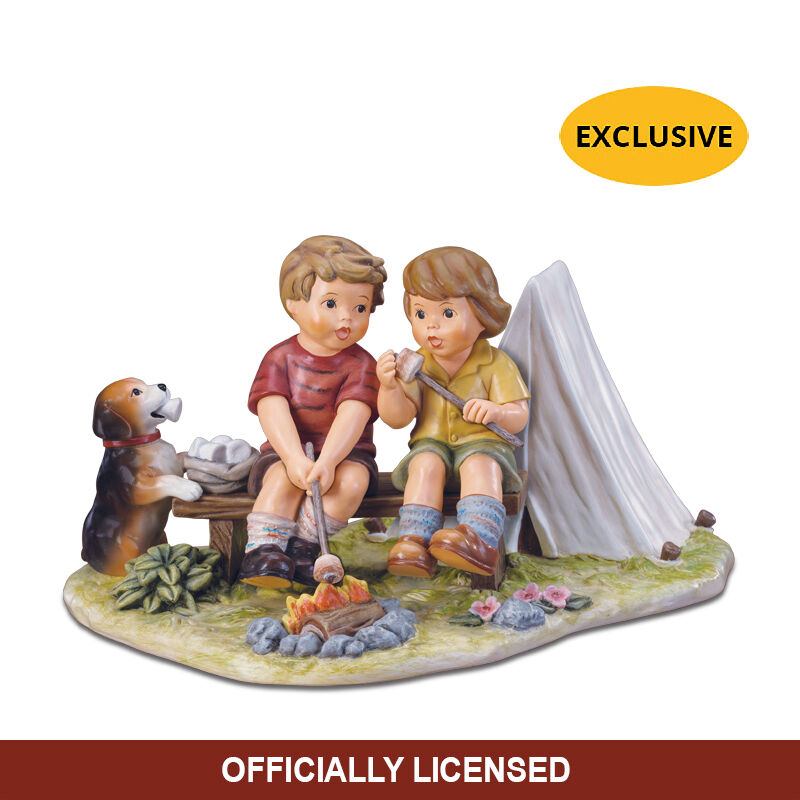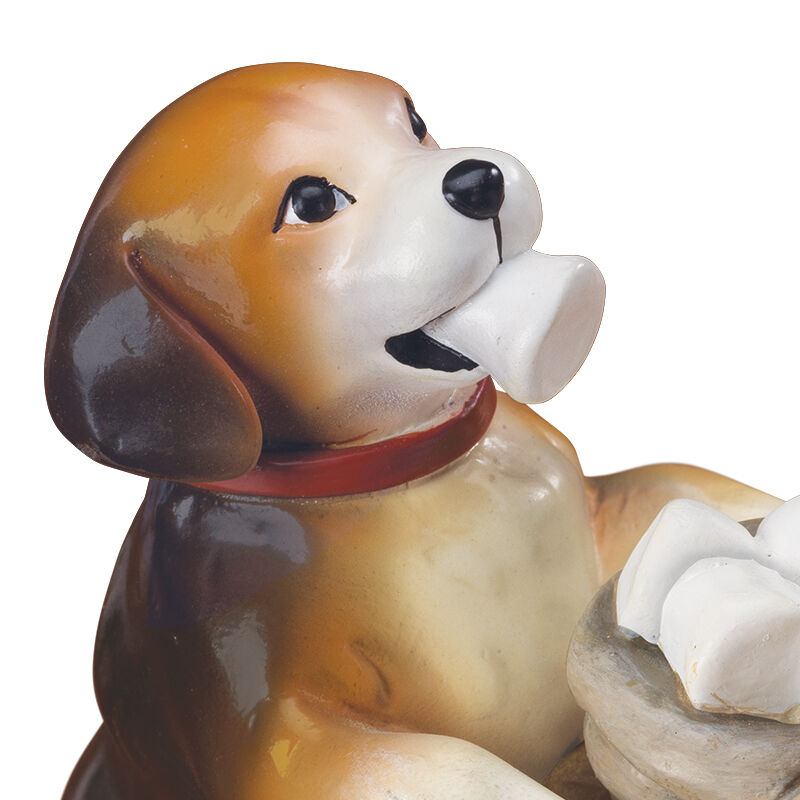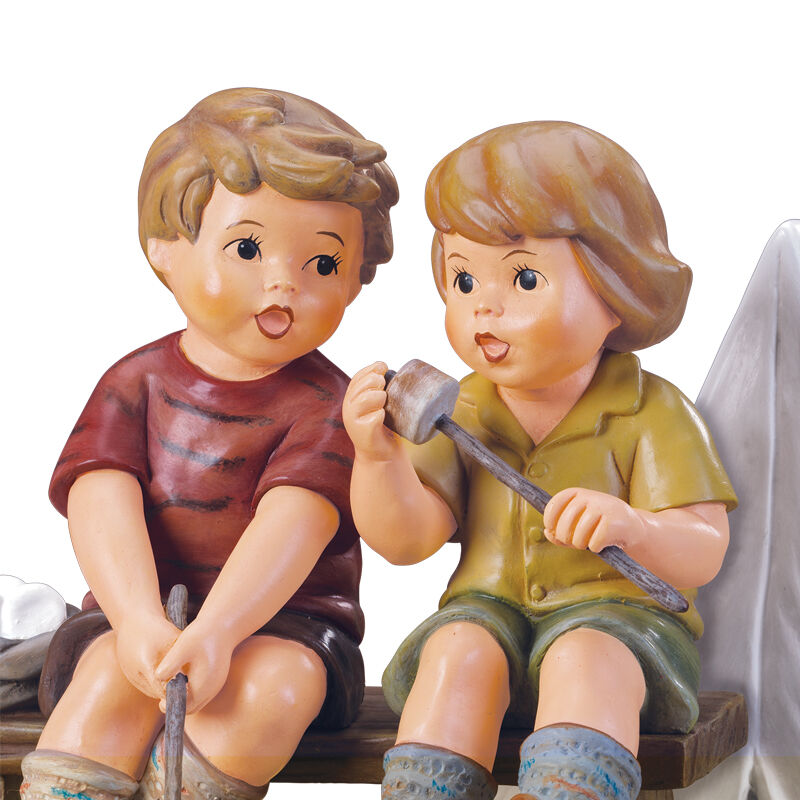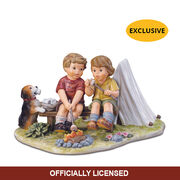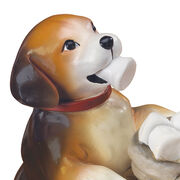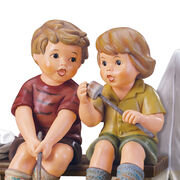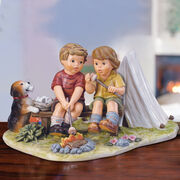 M.I. Hummel Campfire Cuties
A charming M.I. Hummel figurine…
Inspired by the classic artwork of Sister Maria Innocentia Hummel.
Artfully sculpted, crafted of cold-cast porcelain and painted in the warm, earthy tones preferred by Sister Hummel.
Bears a special First Issue bottomstamp.
Officially licensed and available exclusively from the Danbury Mint.
Show Less
Show More
An adorable brother and sister pair go on their first campout!
Beloved by young and old alike for their wonder and innocence, figurines of Sister Hummel's adorable Bavarian children have been cherished worldwide for generations. Campfire Cuties sweetly captures the heartwarming charm of a darling brother and sister pair on their first campout. A day filled with camping adventures has come to a close. As the sun sets and the stars light up the sky, these sweet siblings prepare for their first night sleeping under the stars. Right now, the only sounds they hear are the crickets chirping and the crackling of the campfire. But before they settle in for a night of ghost stories and songs 'round the campfire, it's time to toast some marshmallows with a little "help" from their cute puppy, of course. They each hold their marshmallows over the campfire, patiently toasting them to ooey, gooey perfection. Such a delicious treat! It's a memory they'll cherish forever.
Now, this enchanting childhood moment — inspired by the beloved artwork of Sister Maria Innocentia Hummel — comes warmly to life in Campfire Cuties, a delightful, brand-new 2021 First Issue figurine available exclusively from the Danbury Mint and officially licensed by Hummel Manufaktur. Act now to ensure you don't miss out on this special M.I. Hummel collecting event!
Product Specifications:
Material: Cold-cast Porcelain
Size: 6" Tall x 8 1/2" Wide

Item #:6437-0018