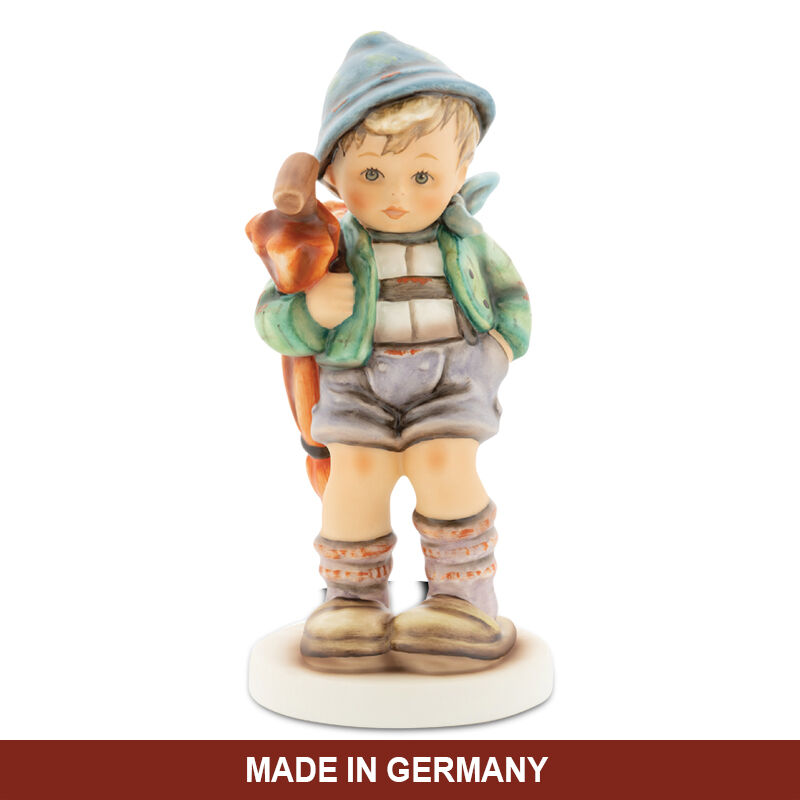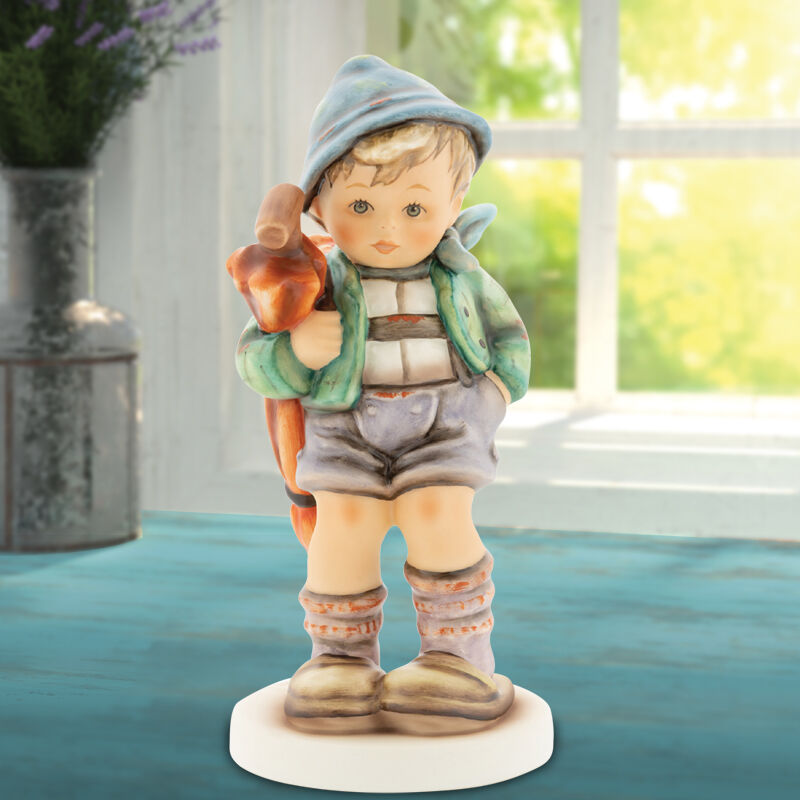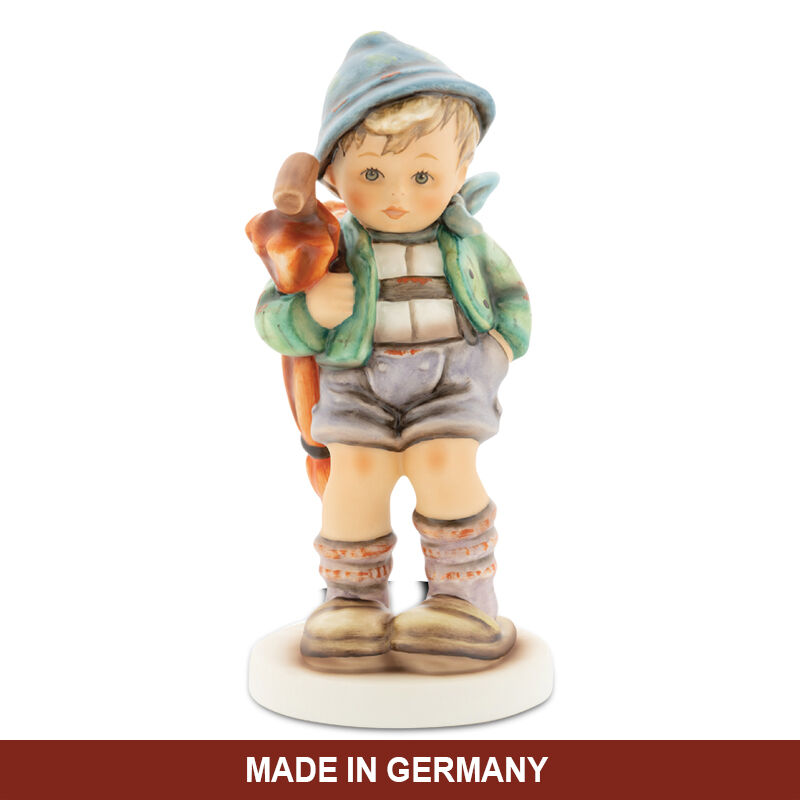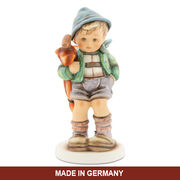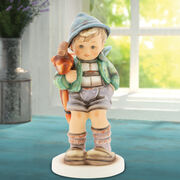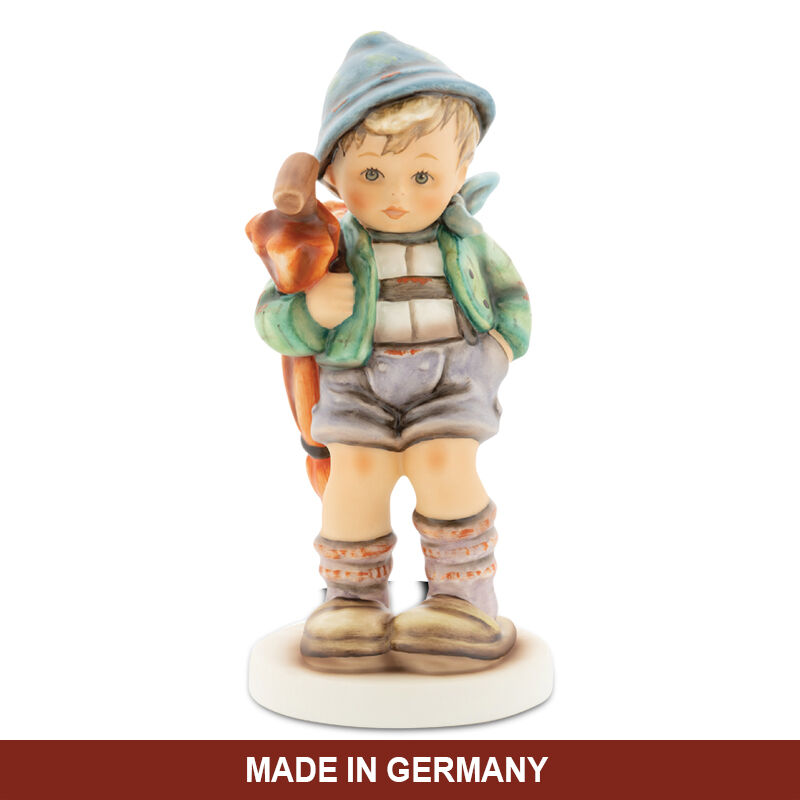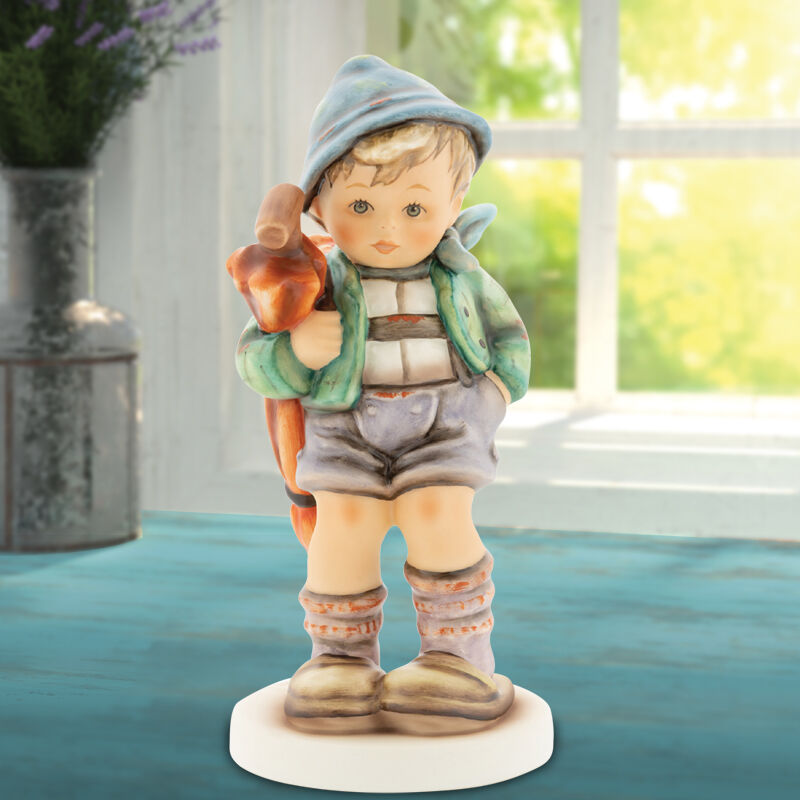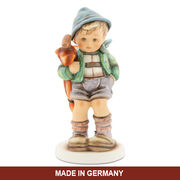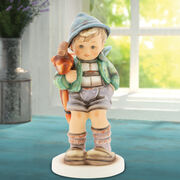 M.I. Hummel - Good Luck!
A delightful M.I. Hummel figurine of a sweet, green-eyed boy heading outdoors on a cloudy day!
This adorable figurine is crafted of fine earthenware by the artisans of M.I. Hummel at the original Rödental factory.
Each figurine is hand painted in the warm, muted tones favored by Sister Maria Innocentia Hummel.
His mesmerizing green eyes, a trait rarely seen in M.I. Hummel figurines, are sure to warm your heart.
The official M.I. Hummel backstamp and incised signature are your assurances of authenticity and distinguish your figurine as a landmark collectible.
Show Less
Show More
Incomparable M.I. Hummel charm in every detail…
It may be a rainy spring day, but that won't stop this little green-eyed boy from heading outside! With an umbrella in hand, a hat atop his head and a satchel on his back, he heads out to the fields to gather some flowers. Soon enough his satchel is filled with beautiful blooms…and the rain stayed away. What a lucky day for this handsome lad! You are invited to acquire Good Luck!, a heartwarming figurine based on the beloved artistry of Sister M.I. Hummel and produced by Hummel Manufaktur at the original factory.

Just take one look at this little boy's sweet face, and it's easy to see the joy in his heart. He is simply filled with the innocence and delight that have endeared M.I. Hummel figurines to collectors for generations. Remember, only a limited quantity of this charming figurine is available. Avoid disappointment and order Good Luck! today.
Product Specifications:
Material: Earthenware
Size: 6-¼" Height
Country of Origin: Germany
Item #:10111-0013