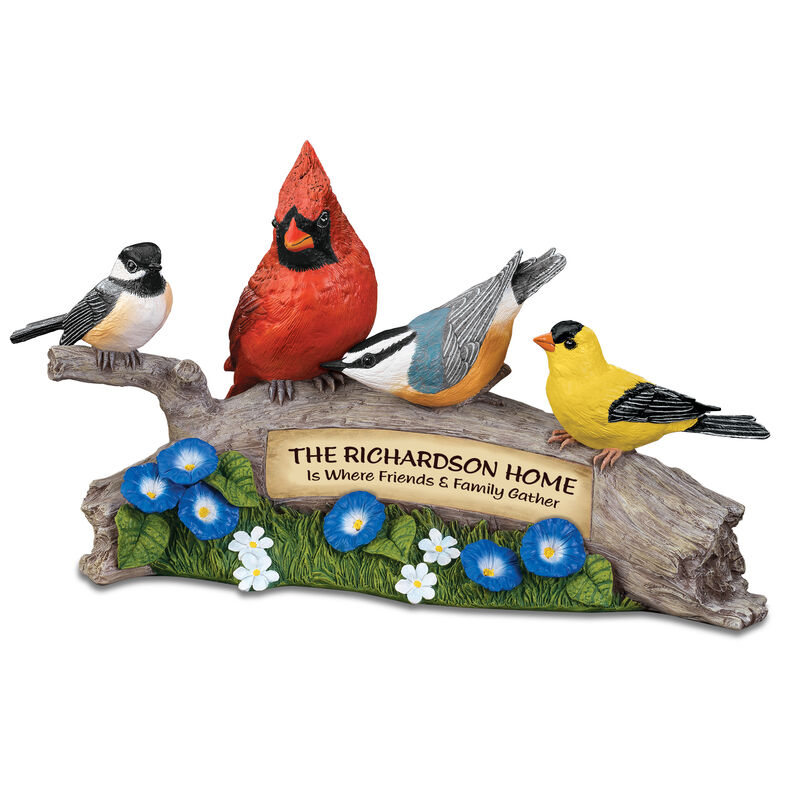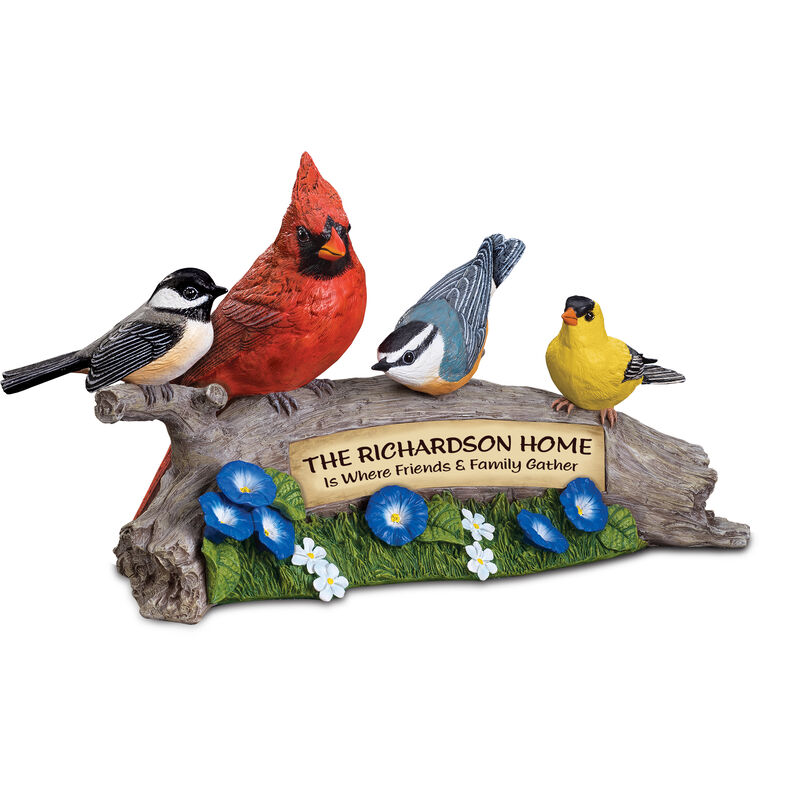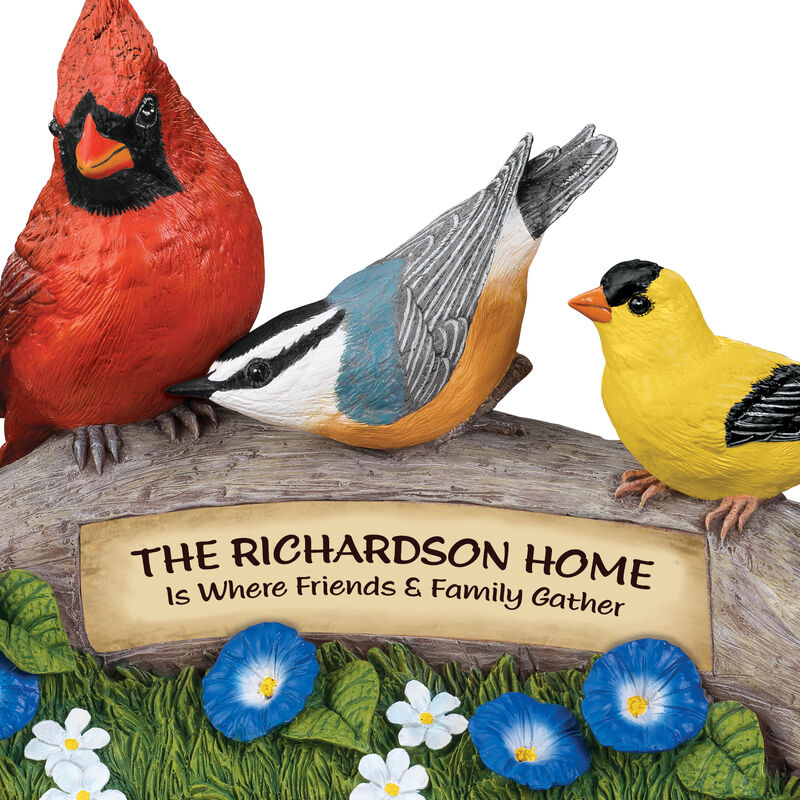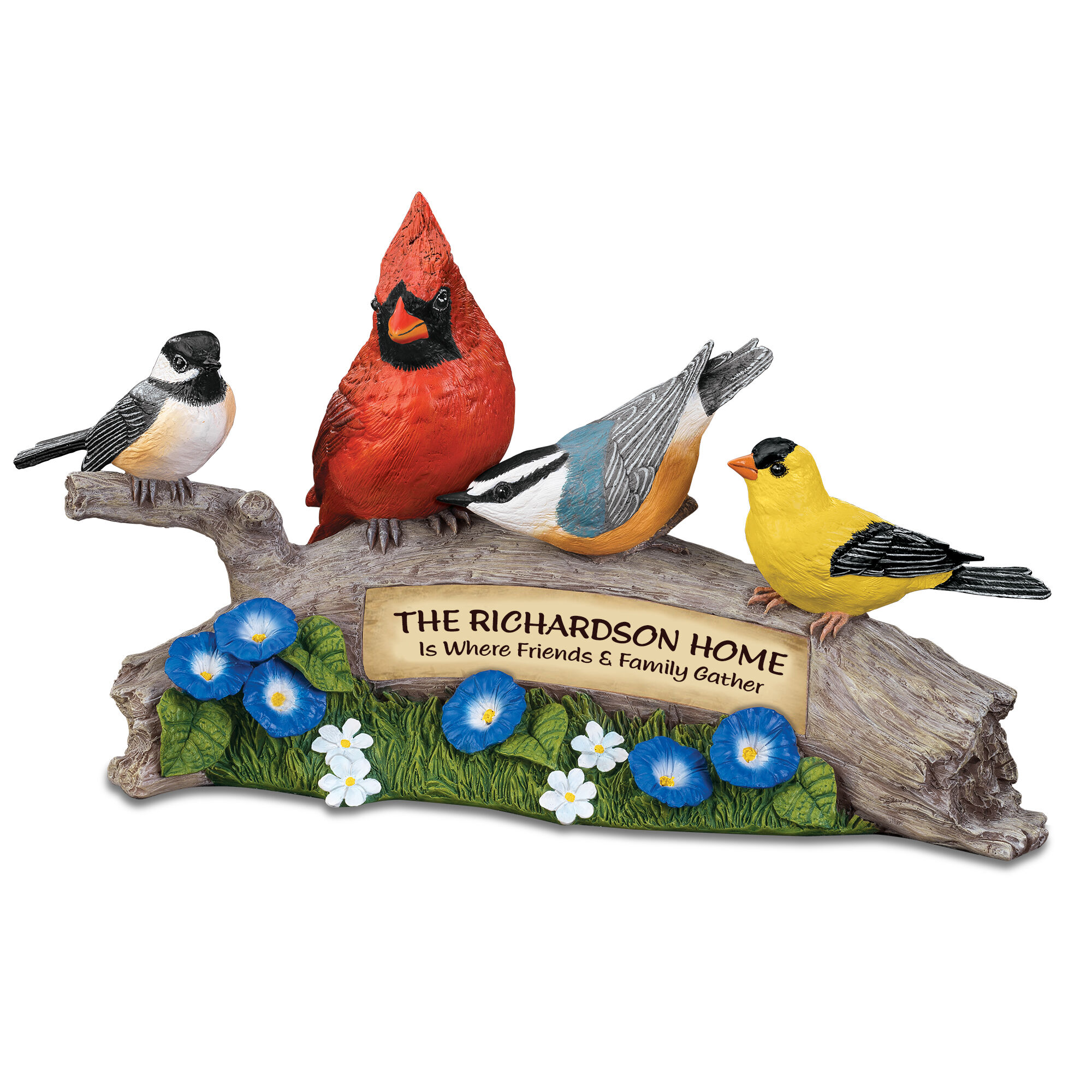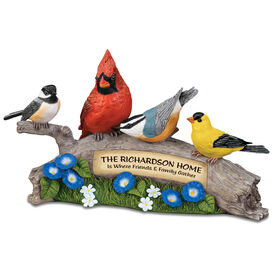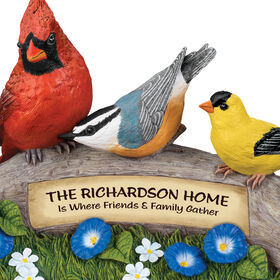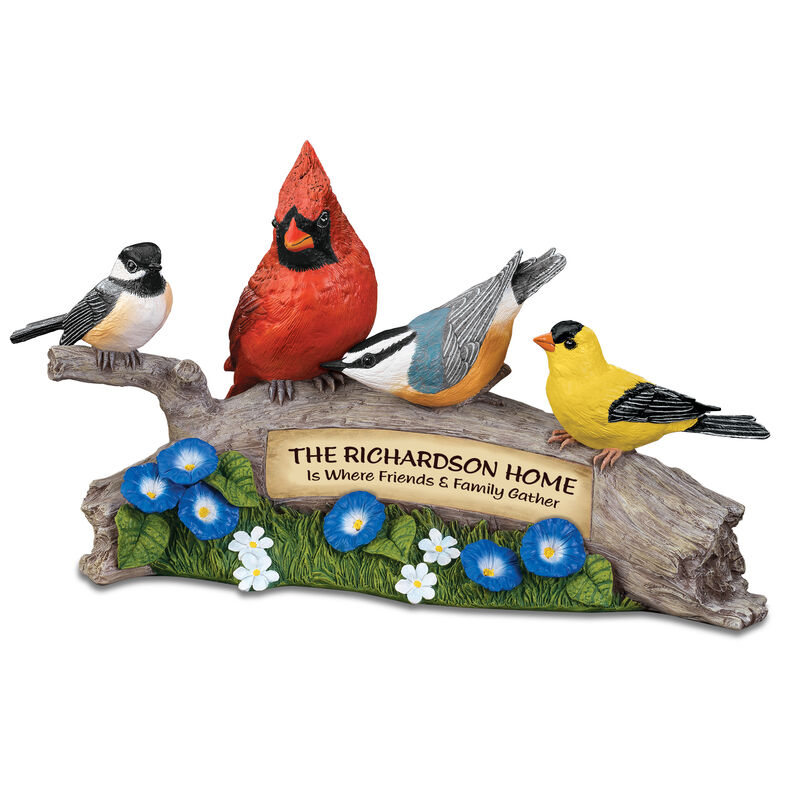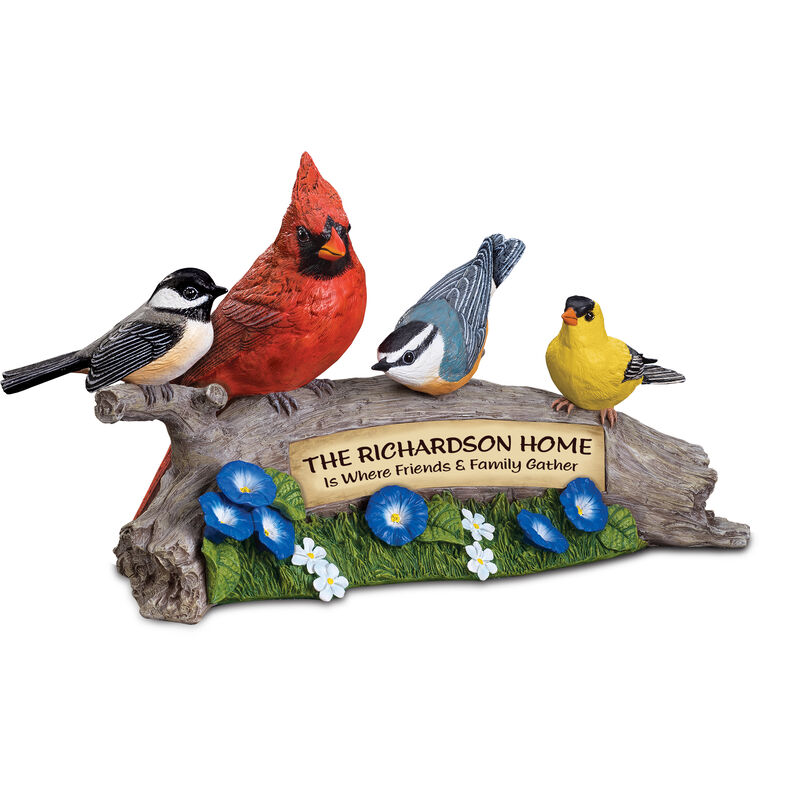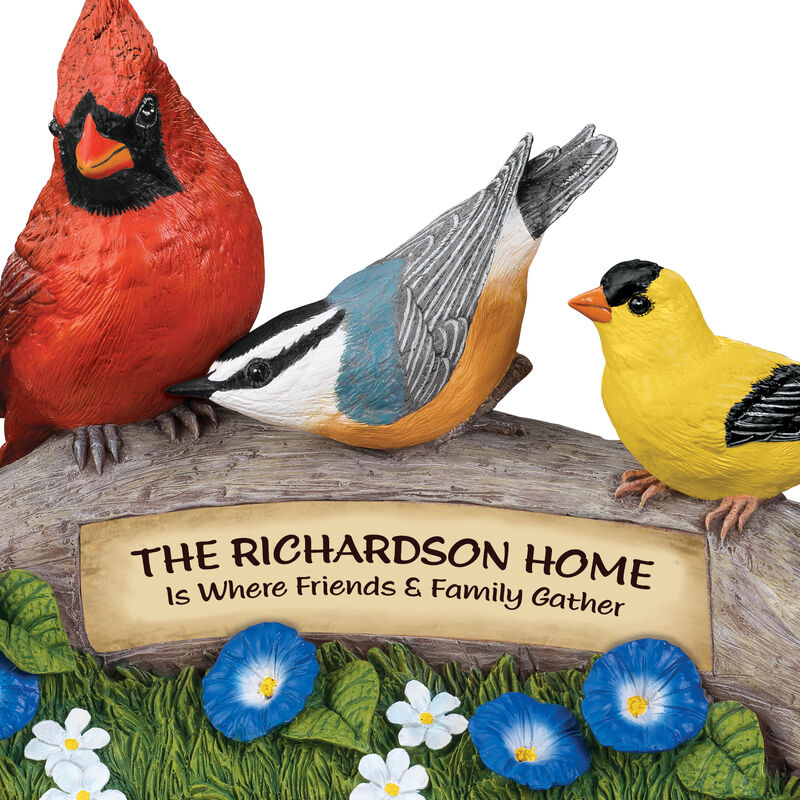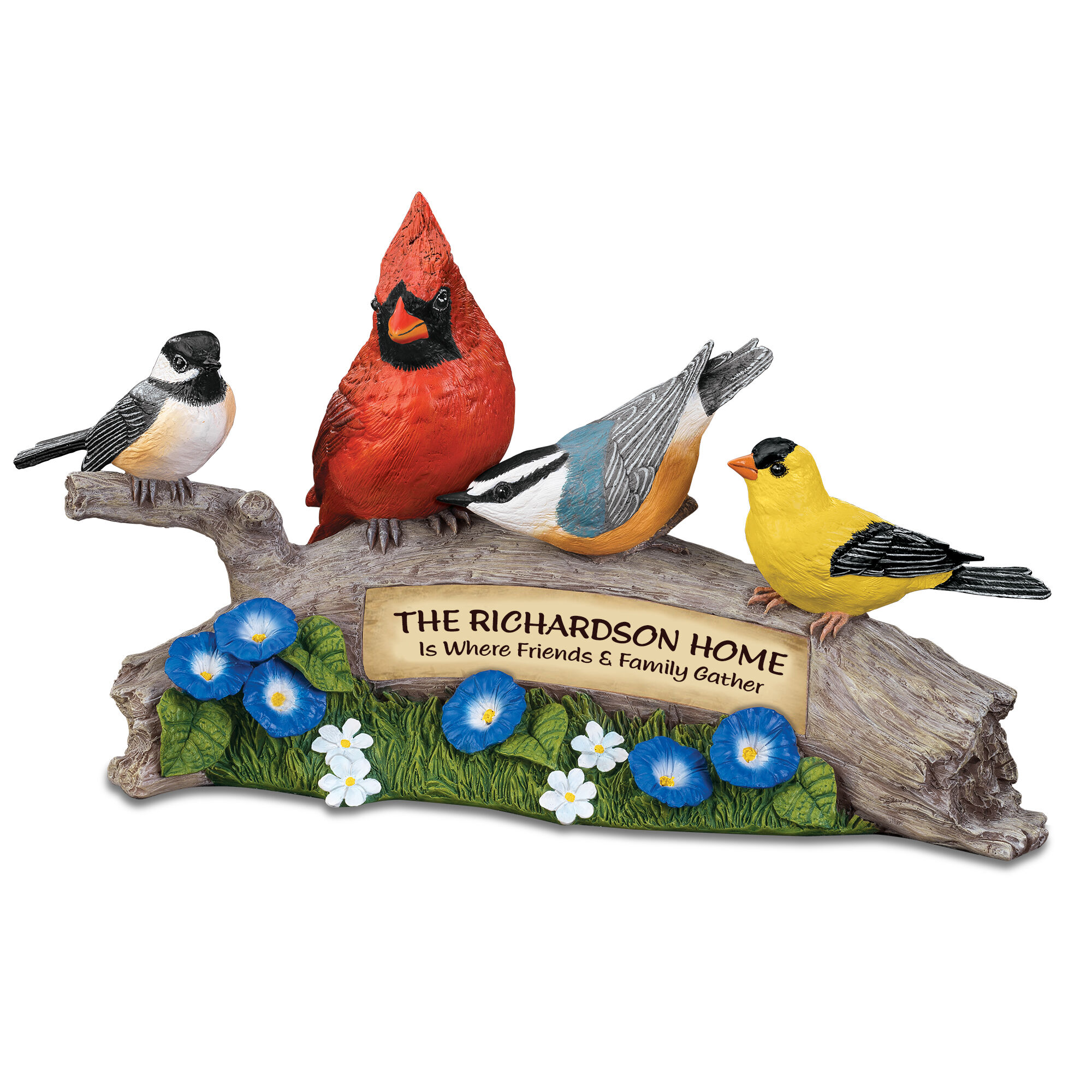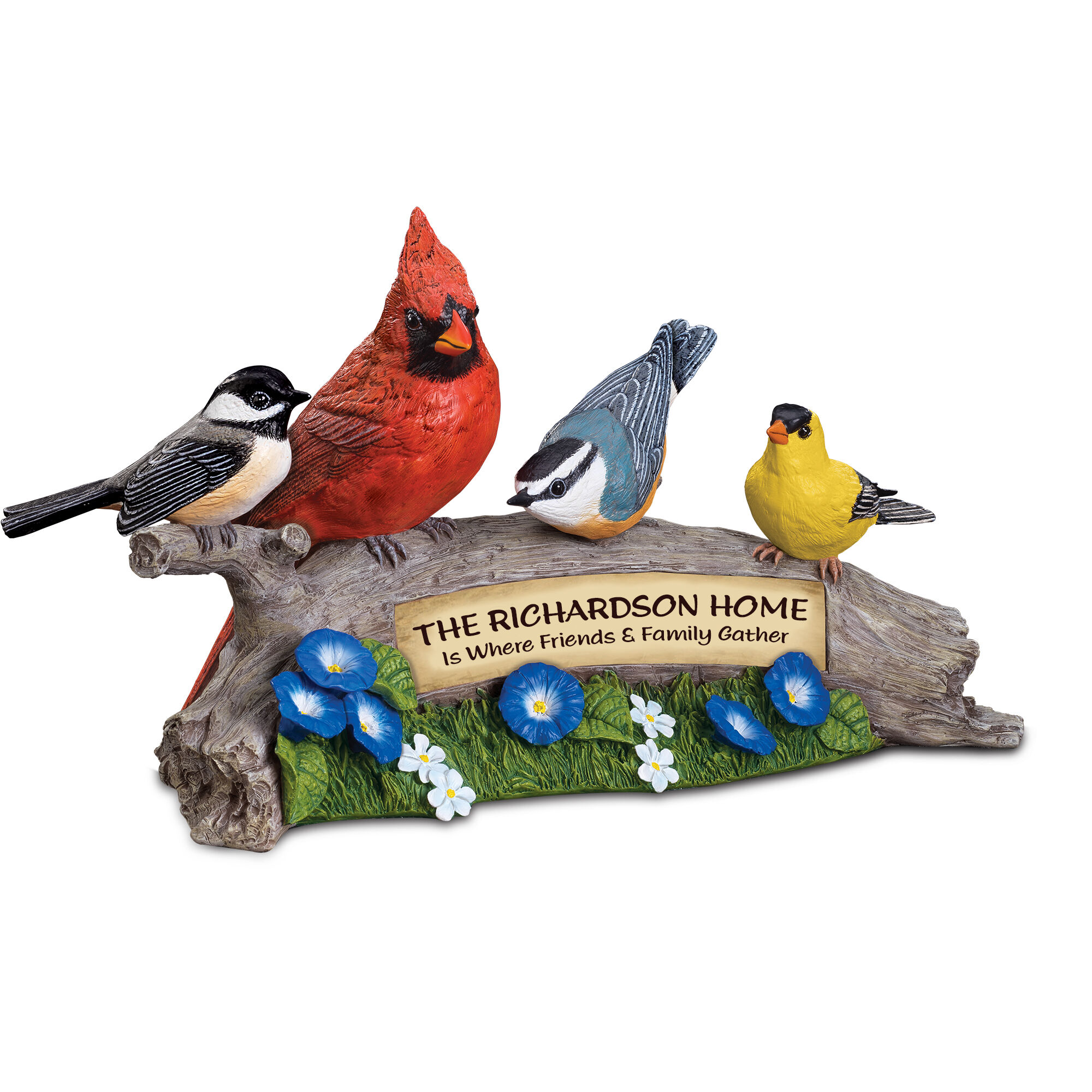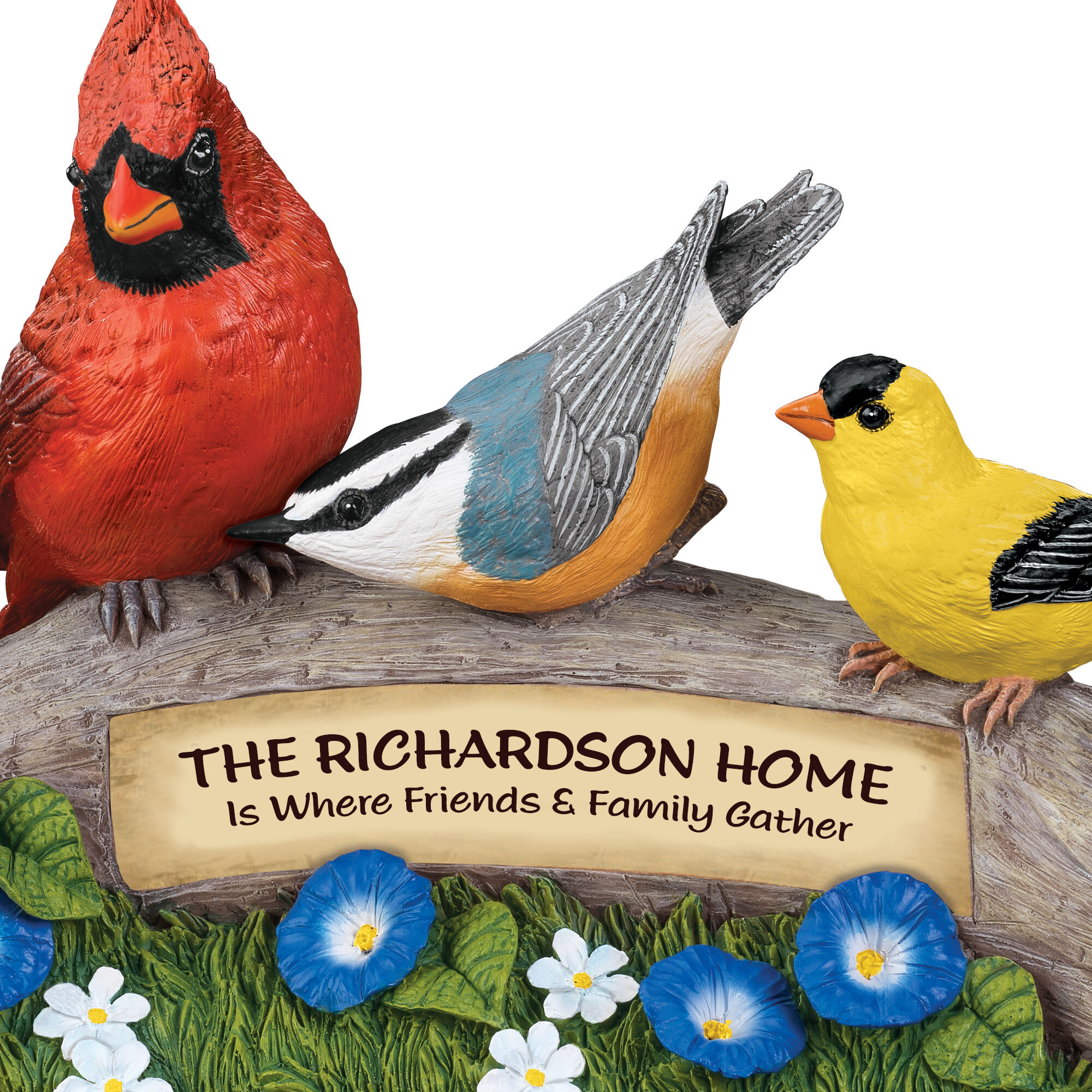 A charmingly detailed, hand-painted sculpture of colorful songbirds personalized with your name!
Brighten your home with this delightful songbird sculpture featuring four stunning winged wonders cheerfully sharing a branch, personalized with your name for a truly meaningful touch!
Expert sculpting perfectly captures the beauty of these delightful backyard visitors!
Each sculpture is meticulously crafted of cold-cast porcelain and hand painted by skilled artisans.
A must-have for any bird enthusiast and an exquisite gift for any nature lover on your list!
Show Less
Show More
Product Specifications:
Material: Cold-cast Porcelain
Size: 12" Wide x 6" Tall
Item #:4927-0010