Hail Mary, Full of Grace Figurine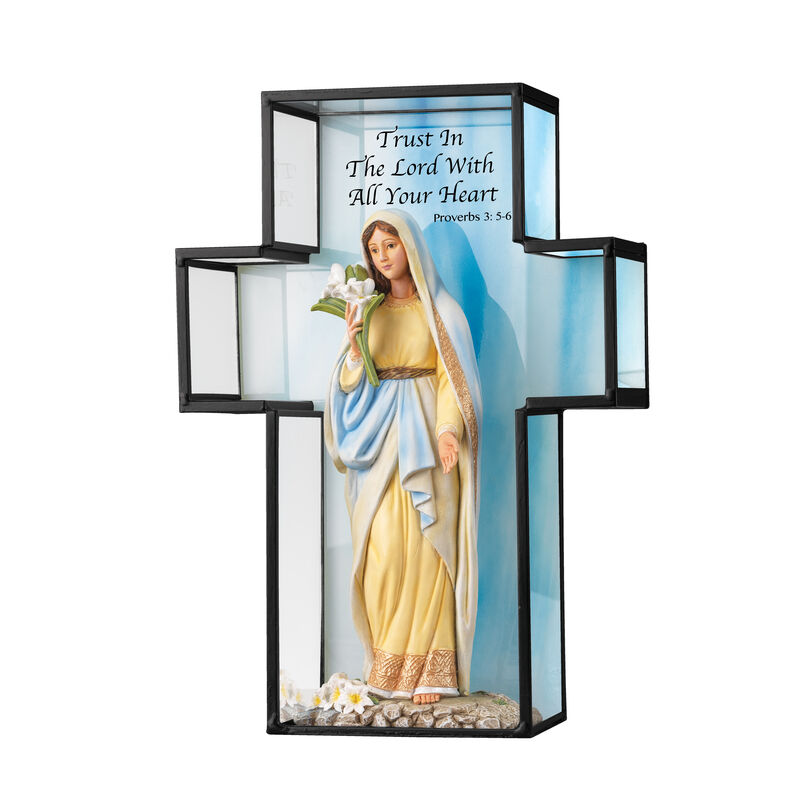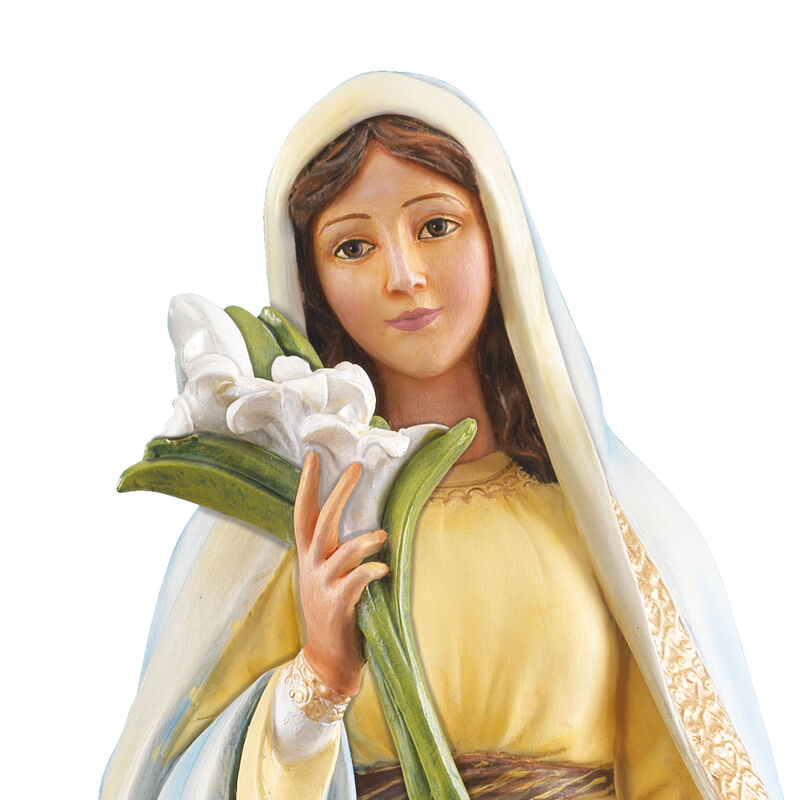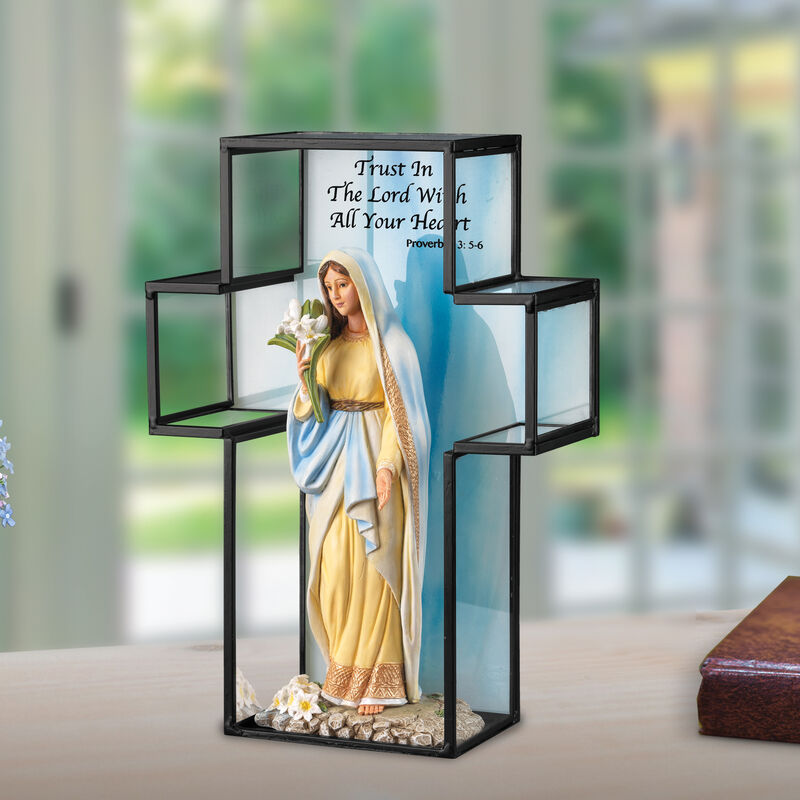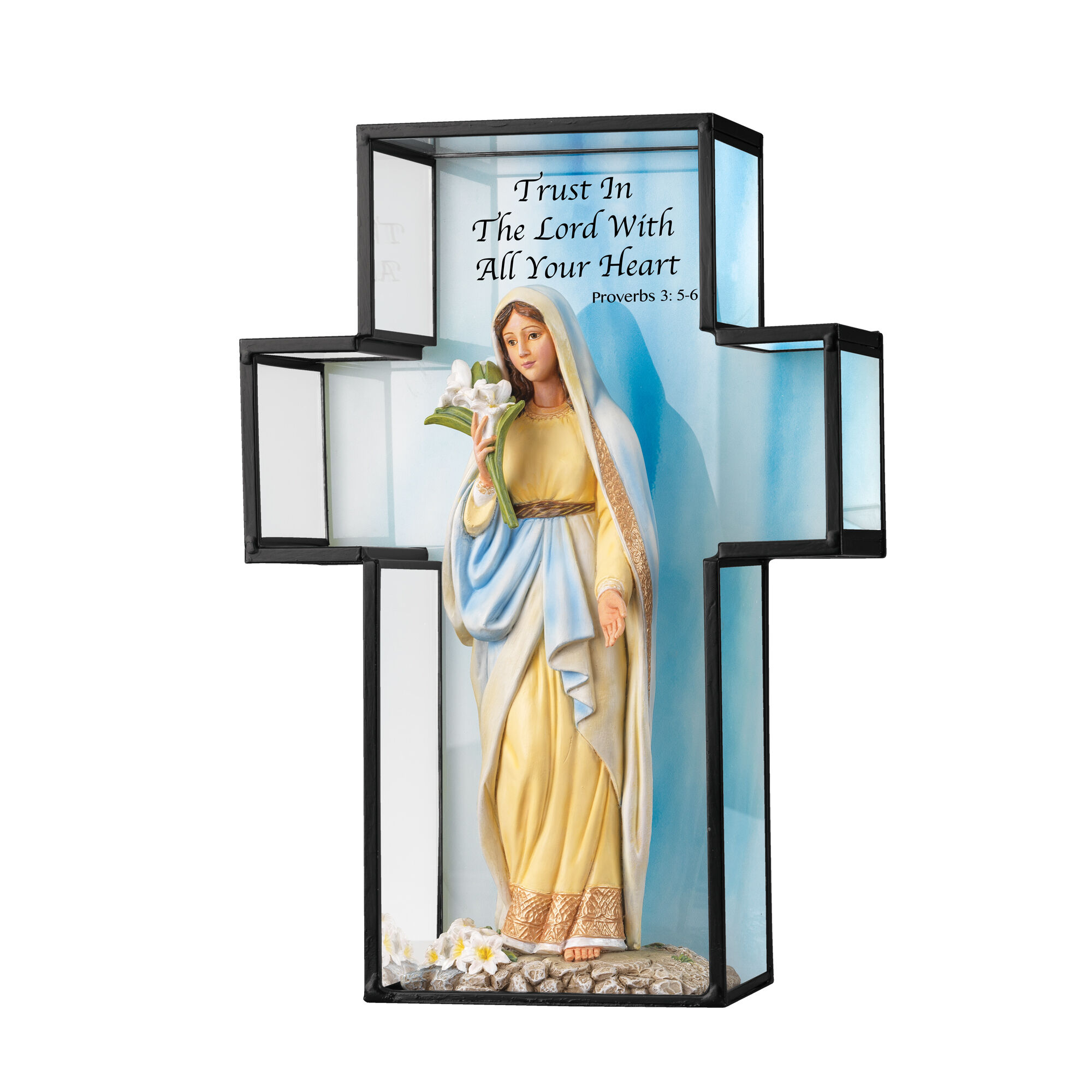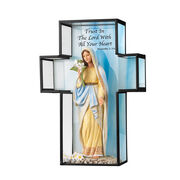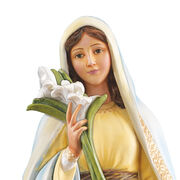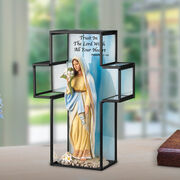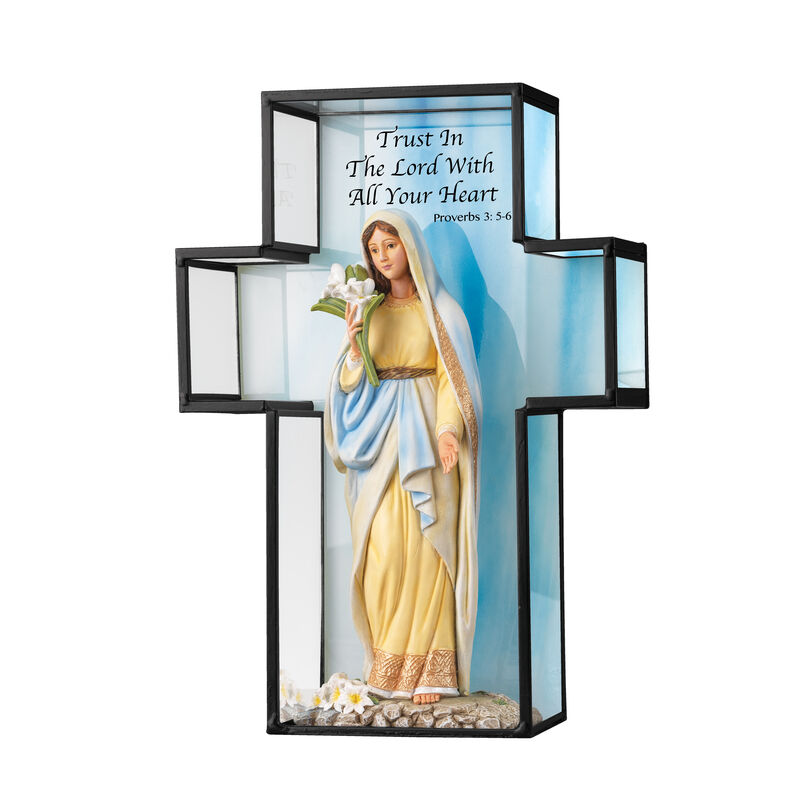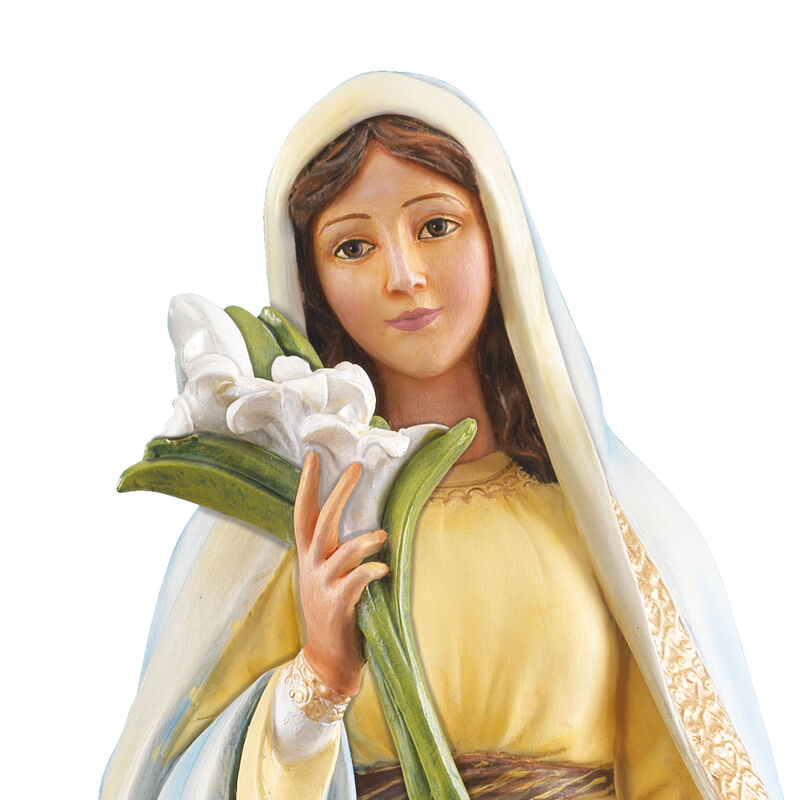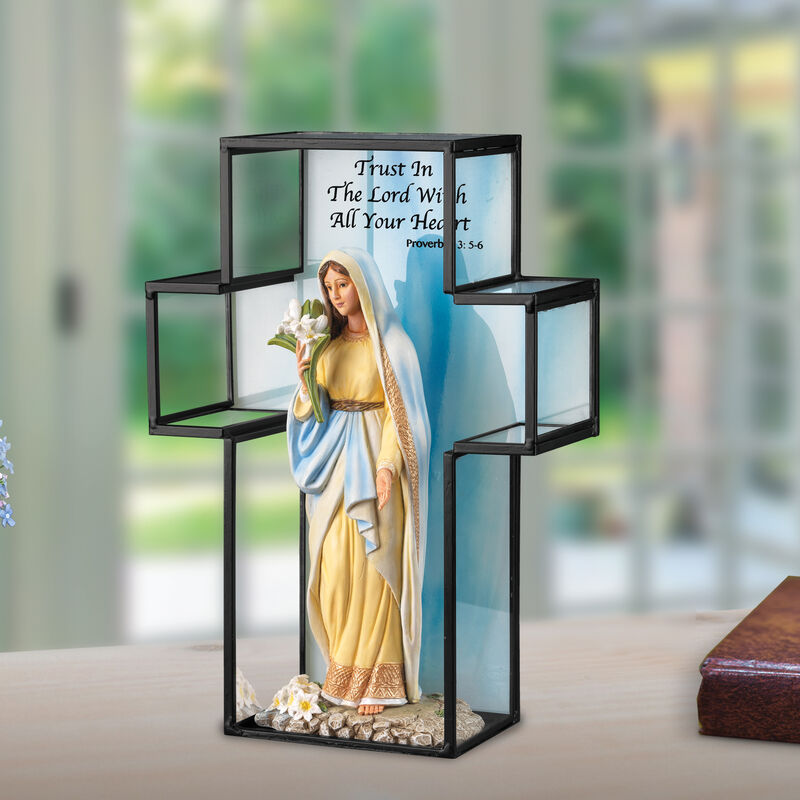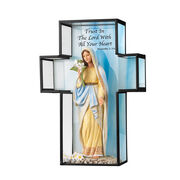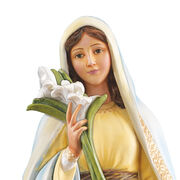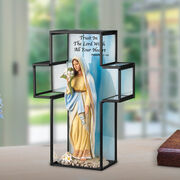 Hail Mary, Full of Grace Figurine
A sculptural masterpiece honoring our Blessed Mother.
A celebration of our Blessed Mother meticulously sculpted and painted by hand in beautiful hues.
Incredibly detailed from the delicate drape of her beautiful robes to the "Madonna Lilies" she holds.
Displayed in a dazzling glass display case with lacquered copper accents for a rich, vintage look.
Bears the beloved Bible passage "Trust in the Lord with all your heart." Proverbs 3:5-6
A Danbury Mint exclusive.
Show Less
Show More
An exquisite, hand-painted sculpture celebrating Mary's love and devotion, showcased in a stunning glass display.
Pure of heart and trusting in the Lord, Mary was chosen by God to be the mother of His only Son. Her unfaltering faith and devotion gave her strength as she stayed by her Son's side during his time on earth; and her life serves as an example to Christians around the world today. The Queen of Families and Mother of the Church, Mary is a source of comfort and guidance to the faithful. Now her serenity, faith and compassion are honored in the exquisite sculpture Hail Mary, Full of Grace, a beautifully detailed masterpiece available exclusively from the Danbury Mint.

A stunning expression of your devotion to Mary, Hail Mary, Full of Grace will also be a source of comfort and inspiration for you and your family. It also makes an ideal gift for someone who shares your own deep faith. Demand is expected to be high for this extraordinary sculpture, certain to be cherished for generations to come. Order today
Product Specifications:
Material: Glass, Cold-cast Porcelain
Size: 10-1/2" Tall x 7-1/4" Wide
Country of Origin: China
Item #:6295-0019