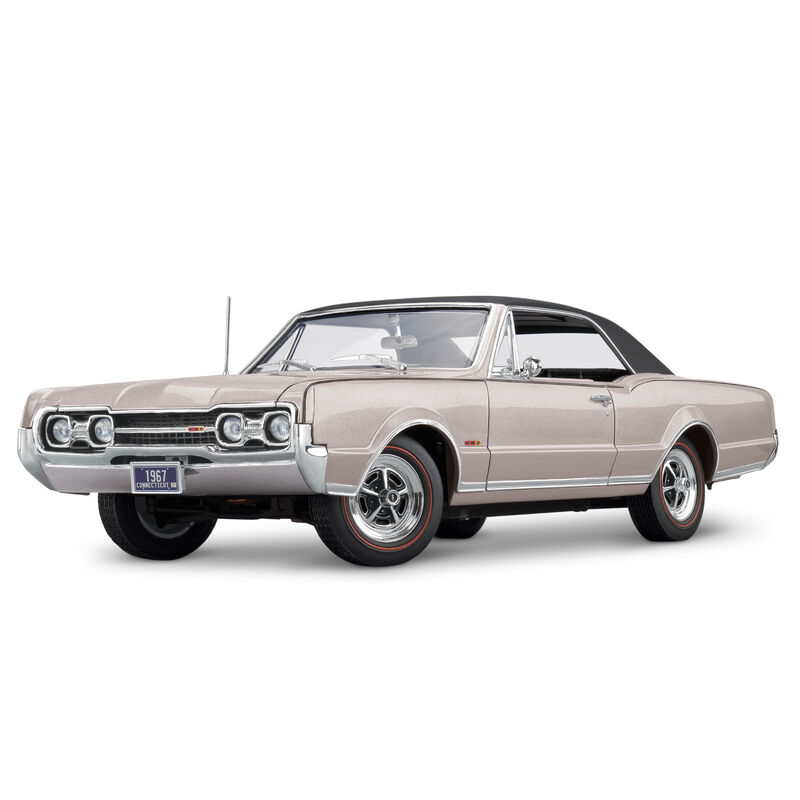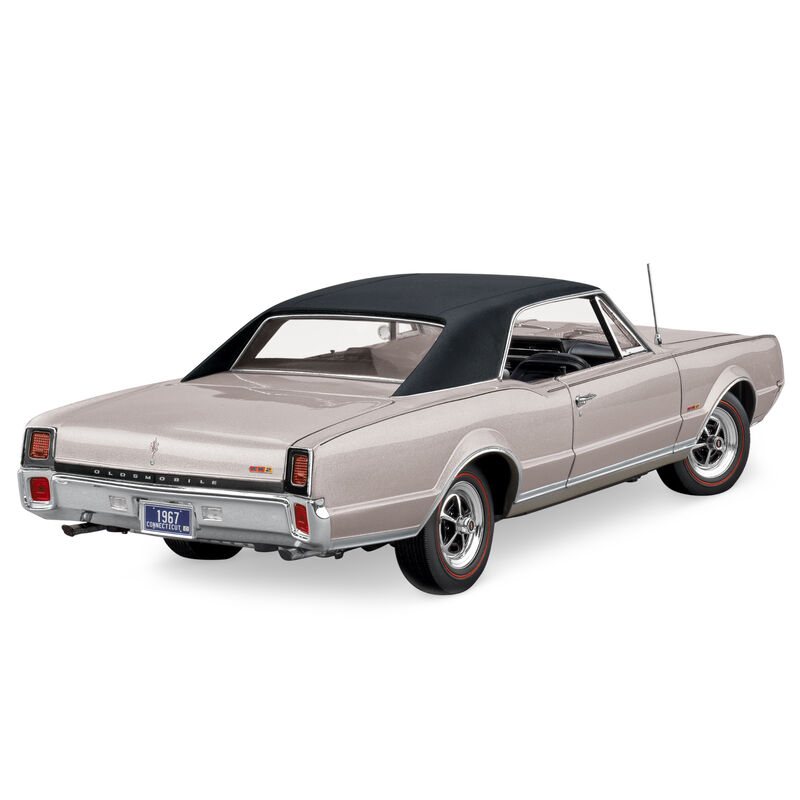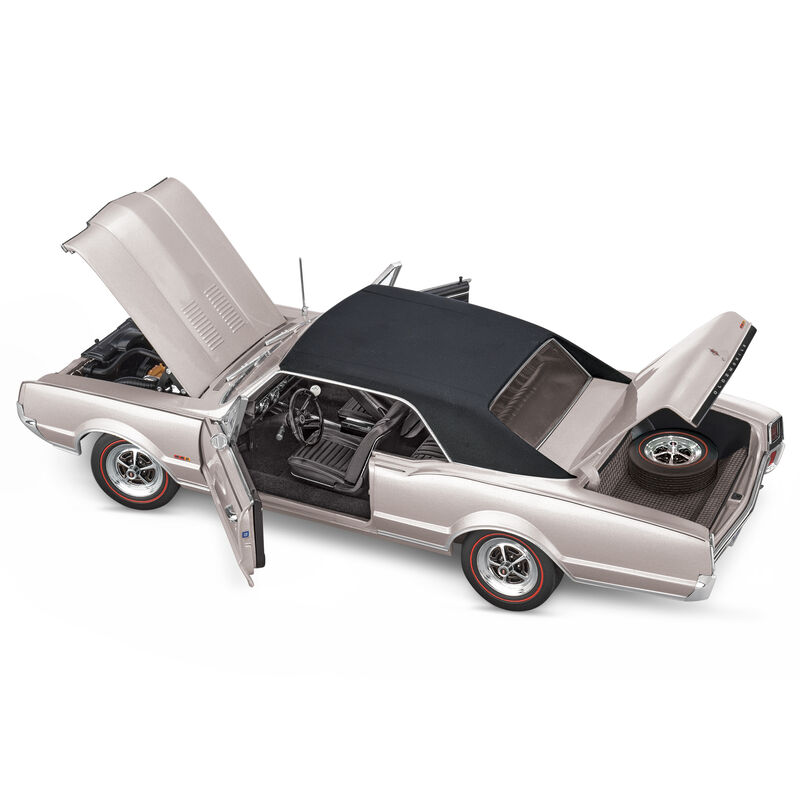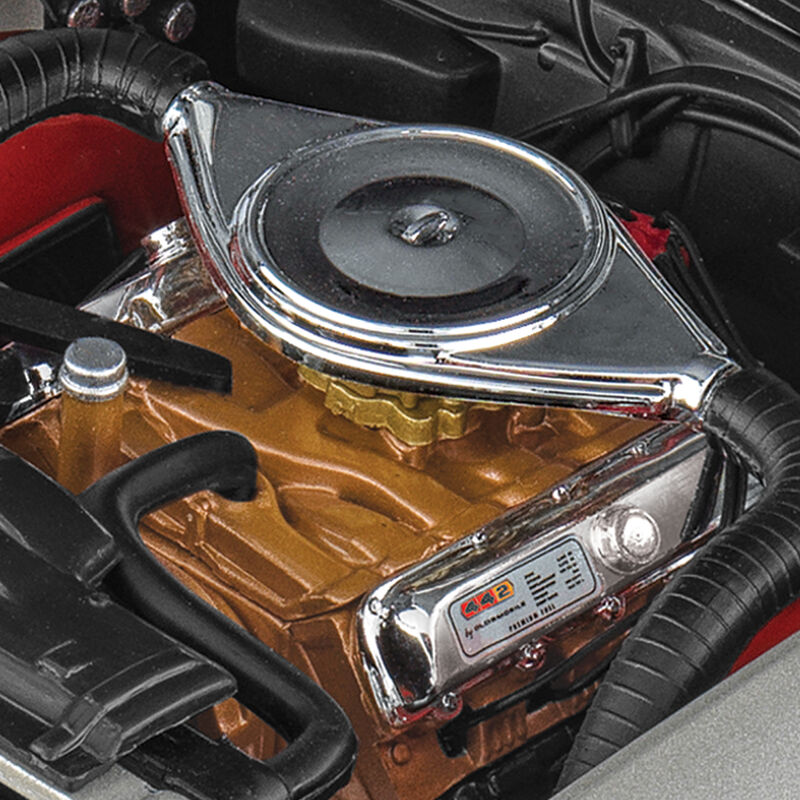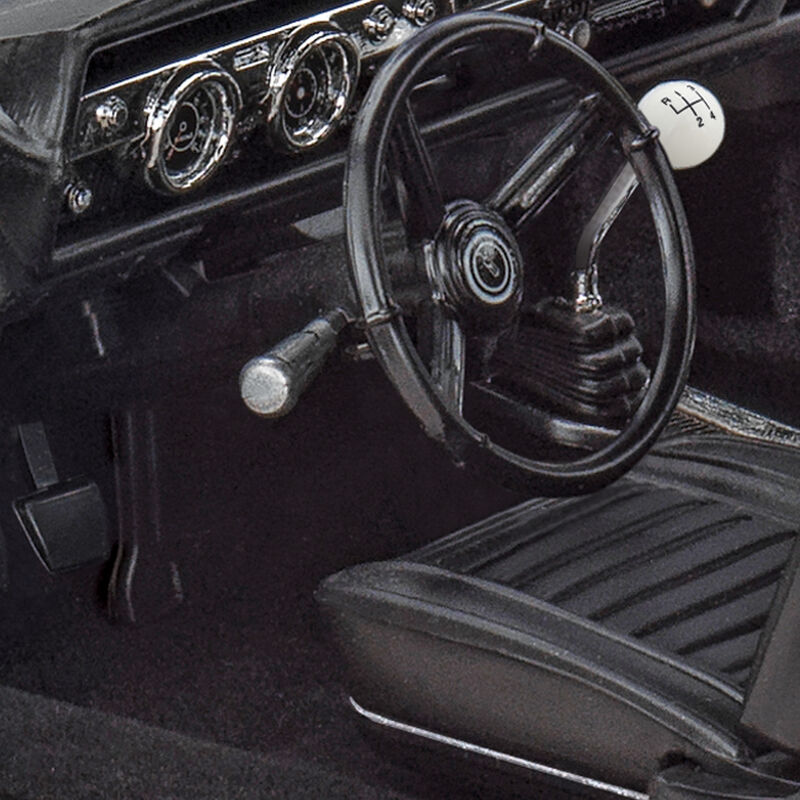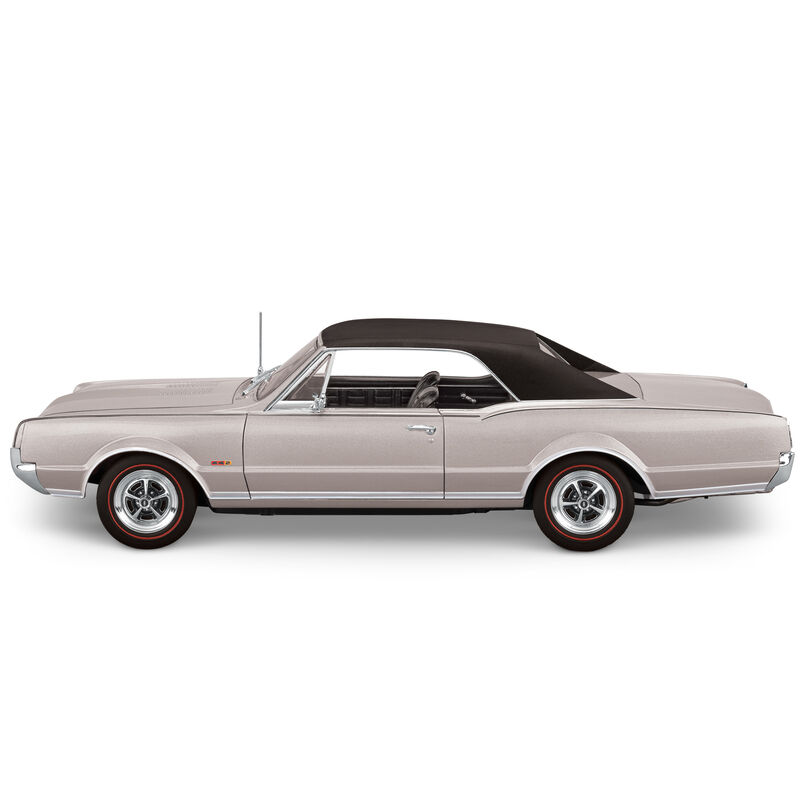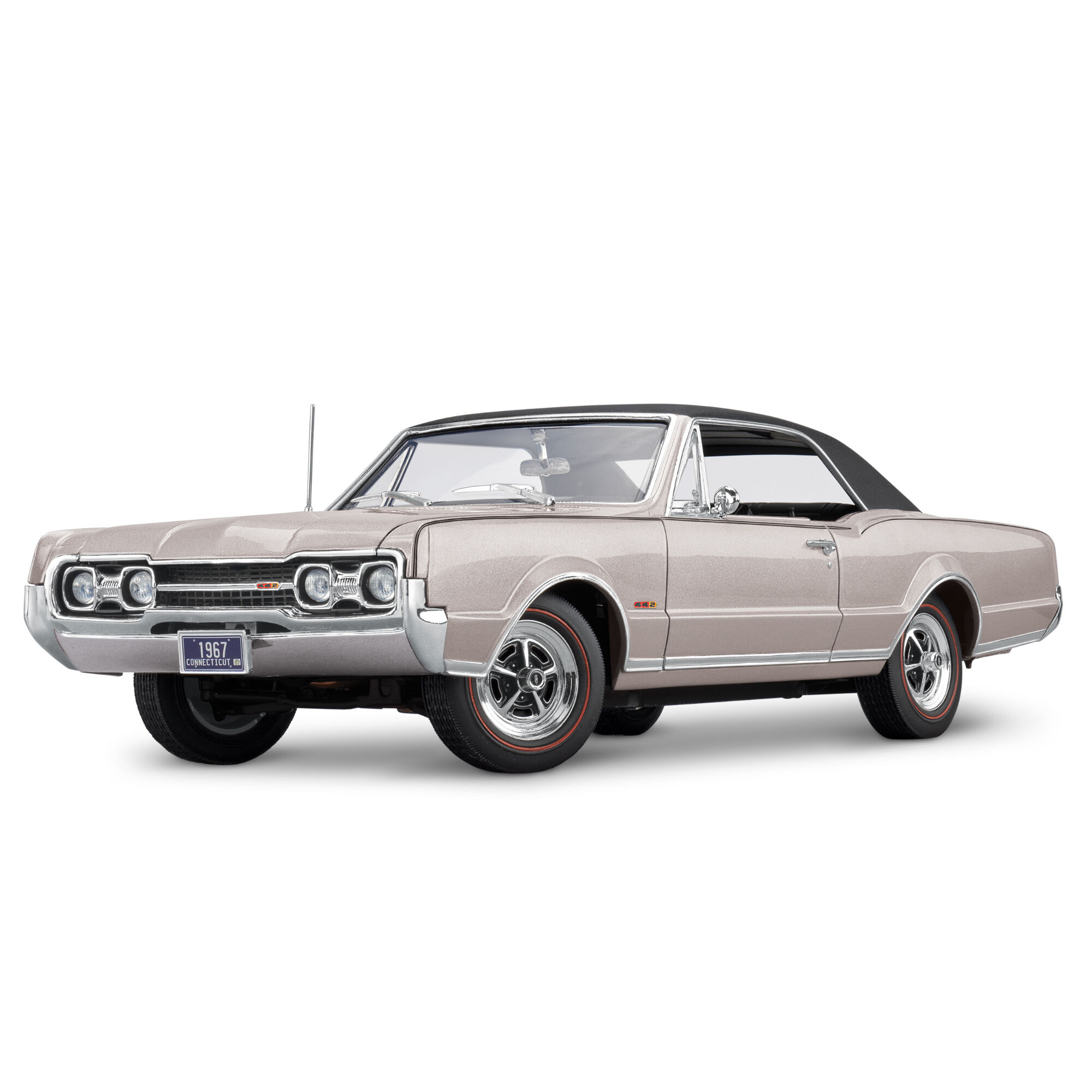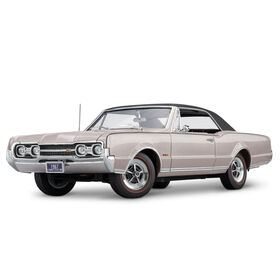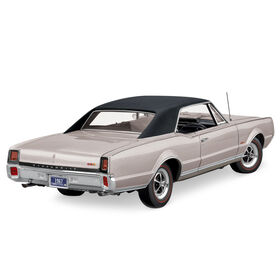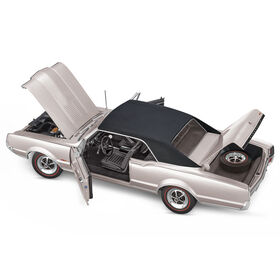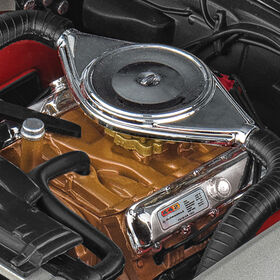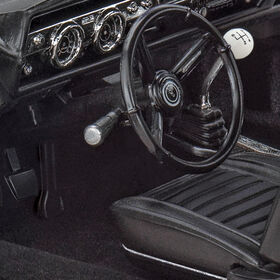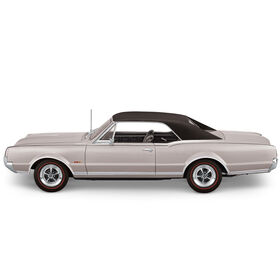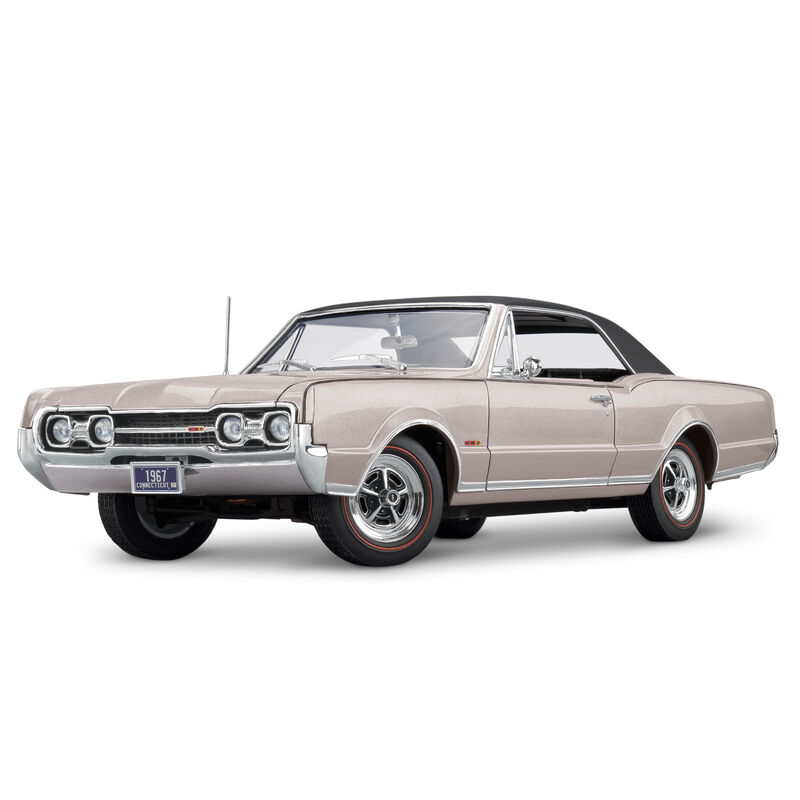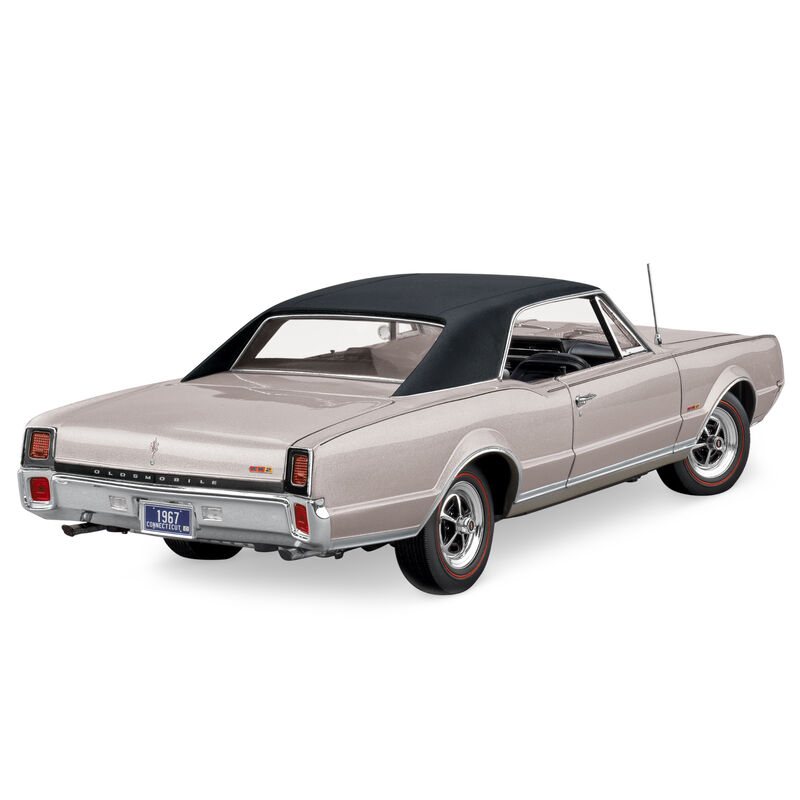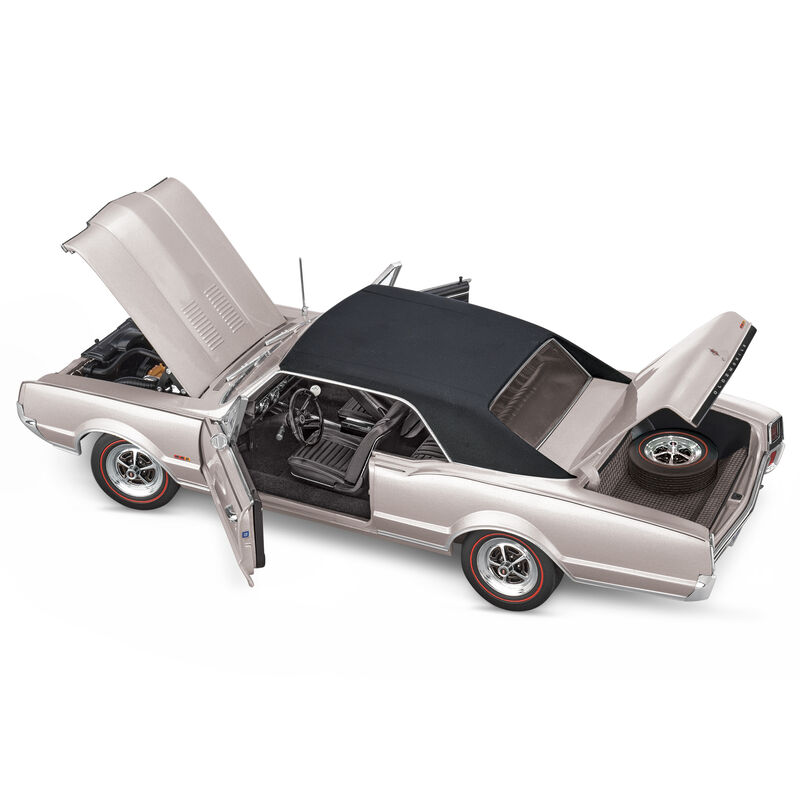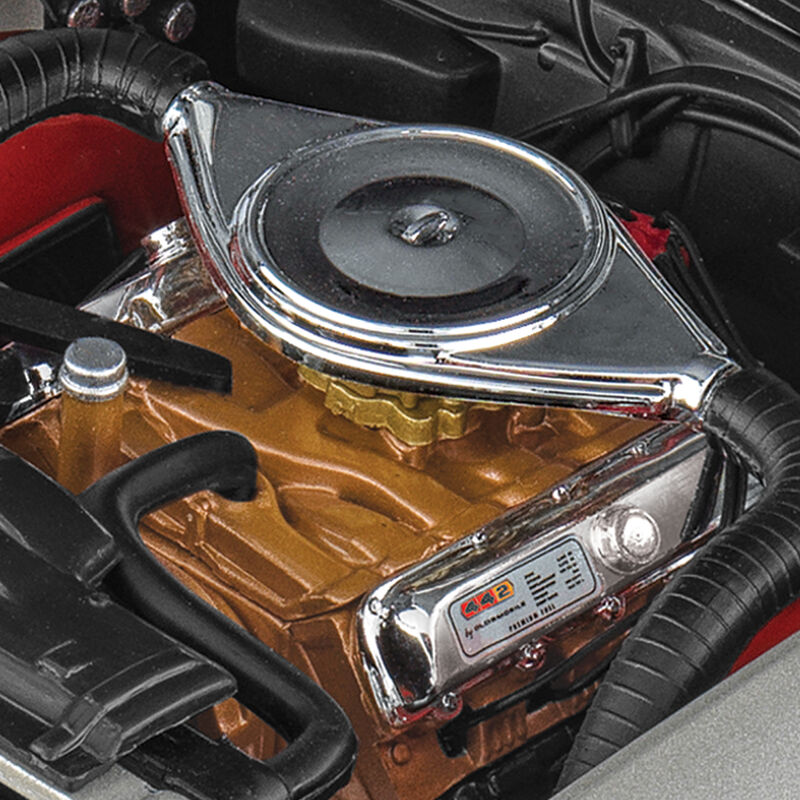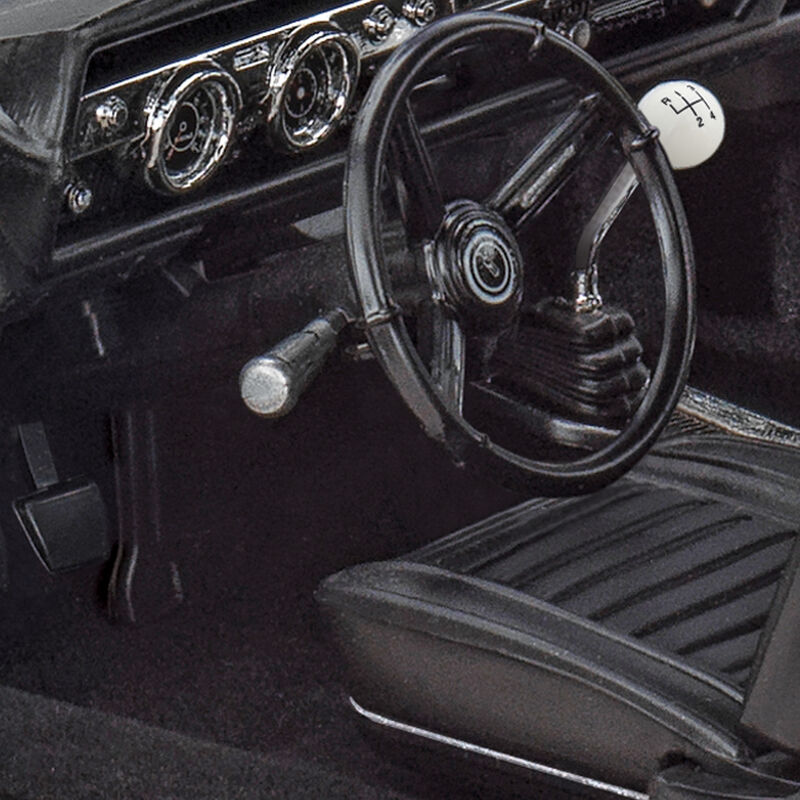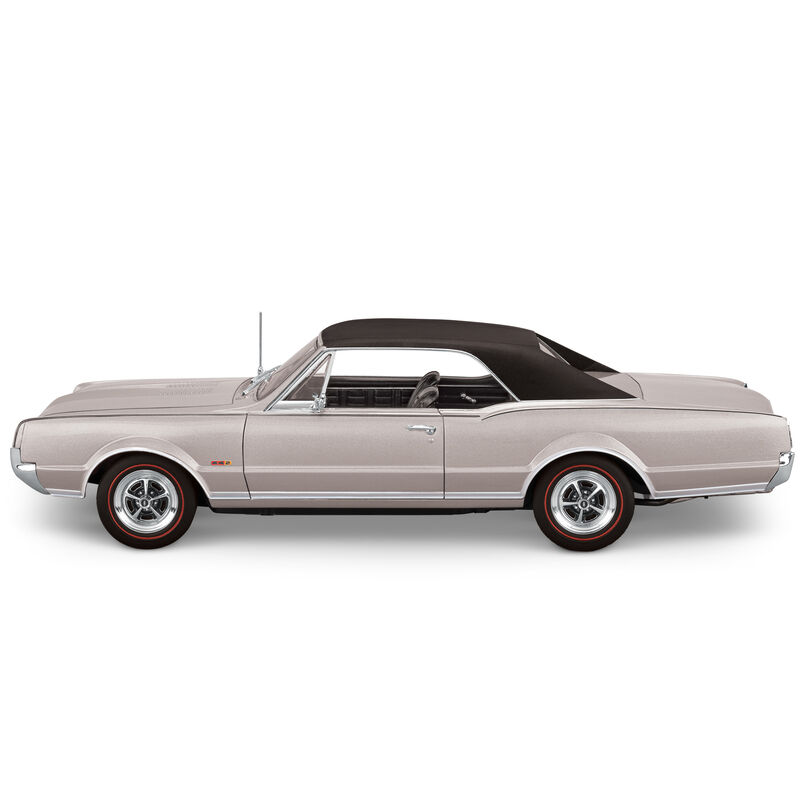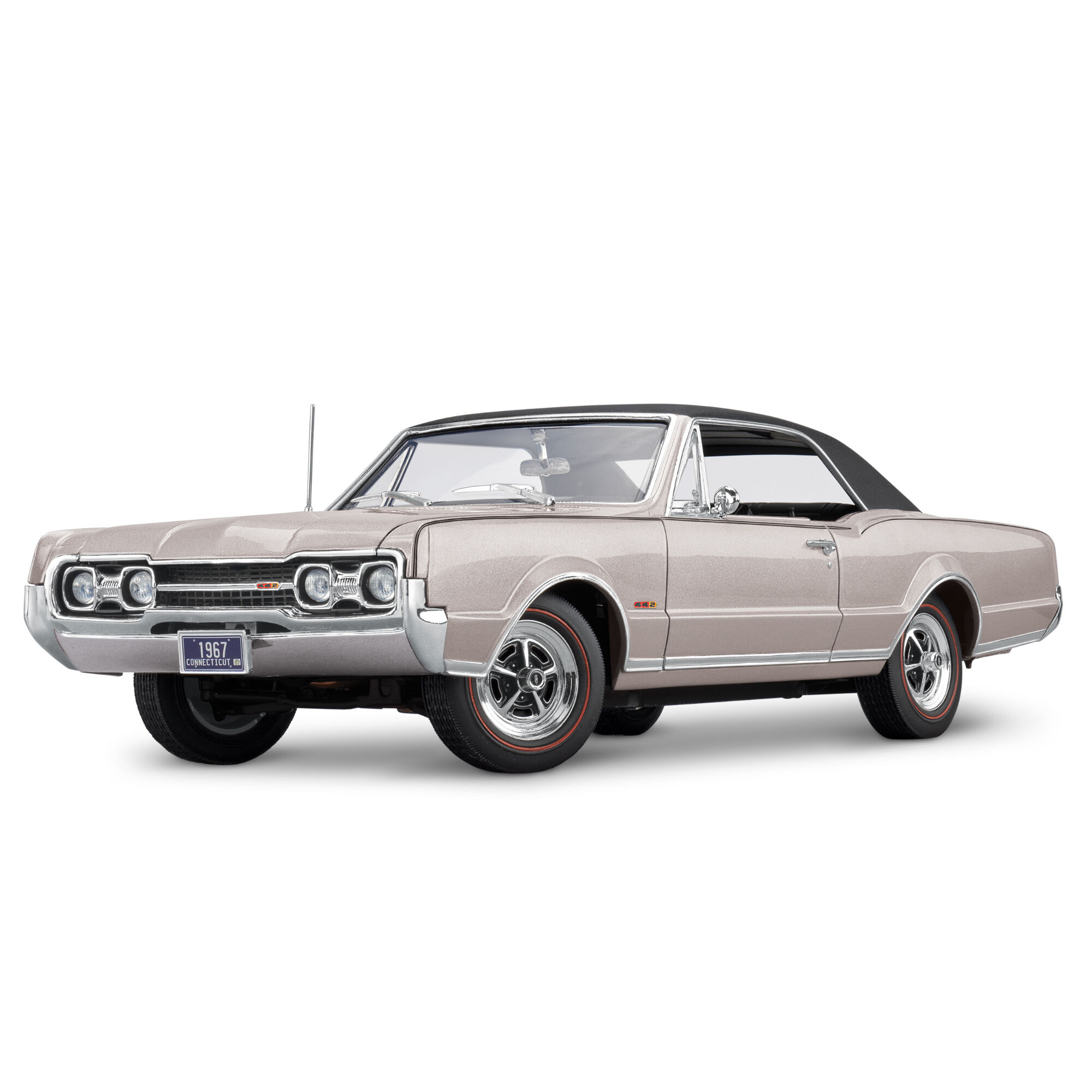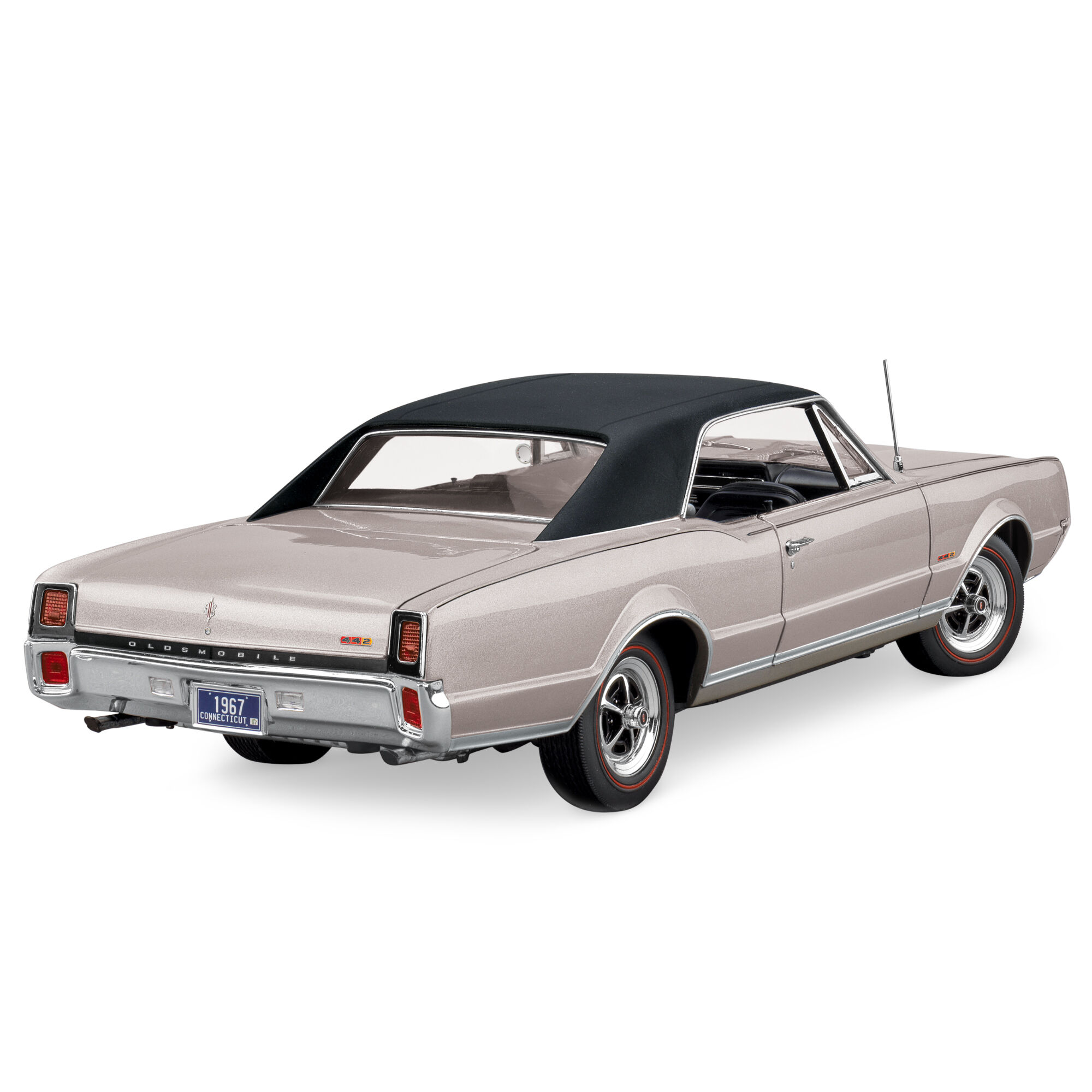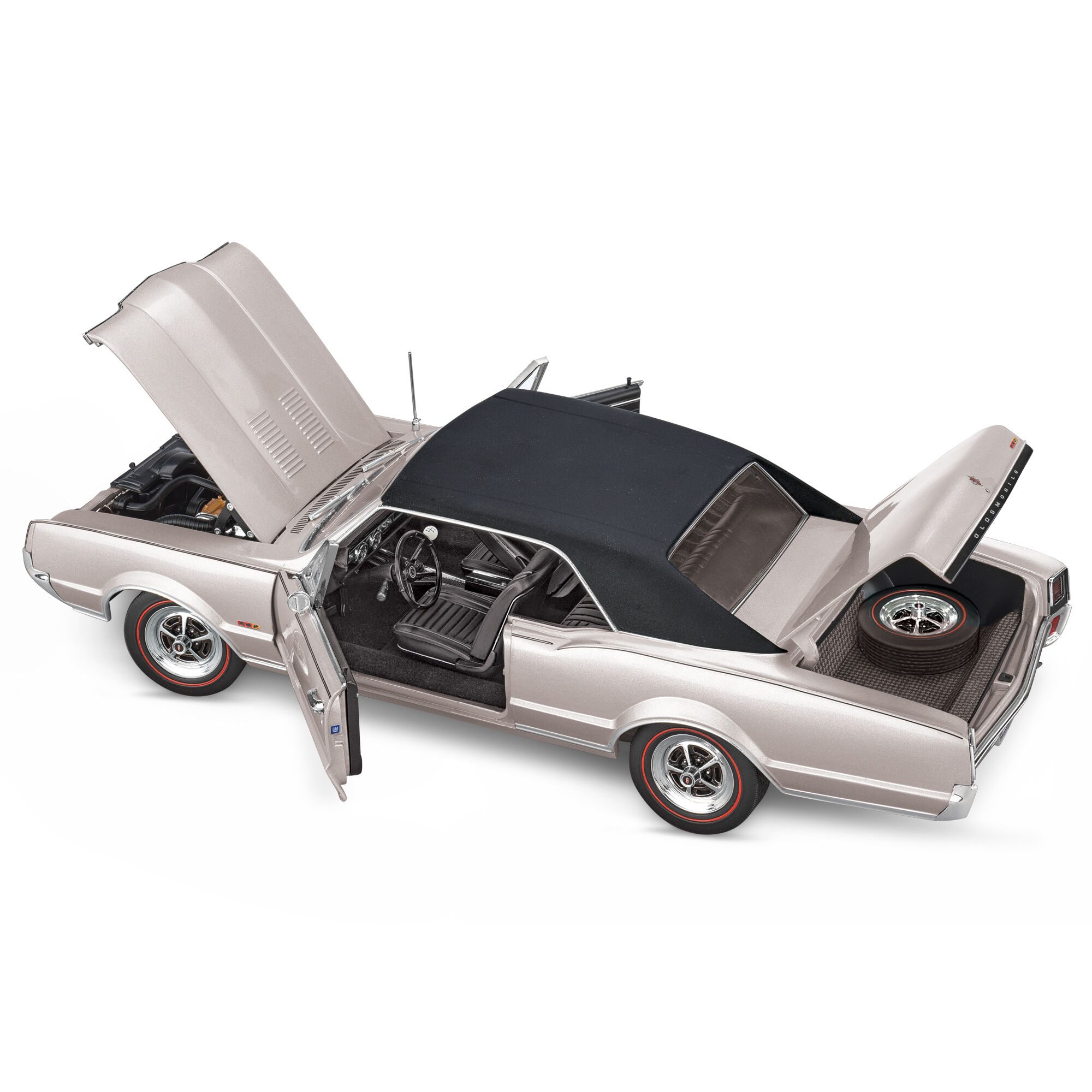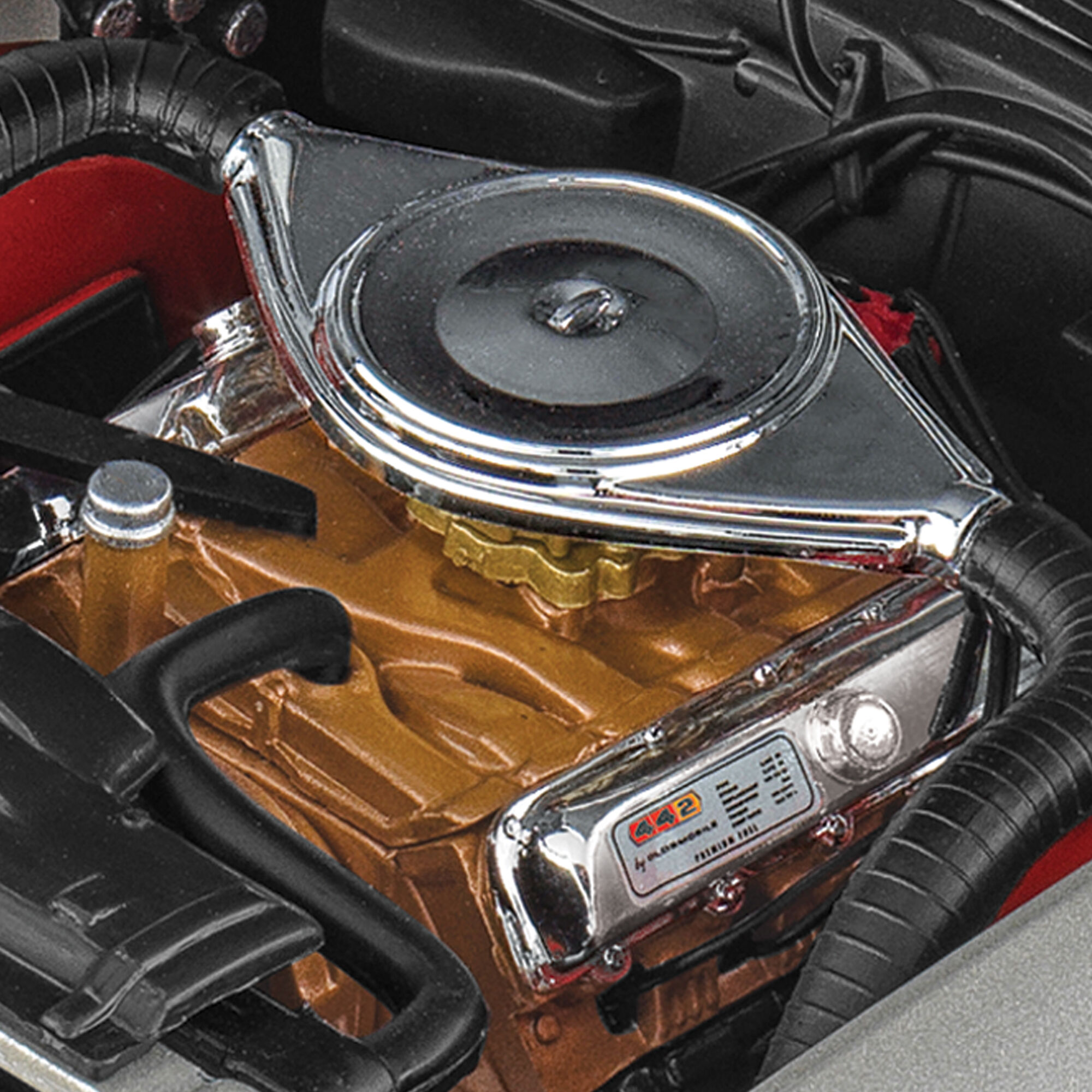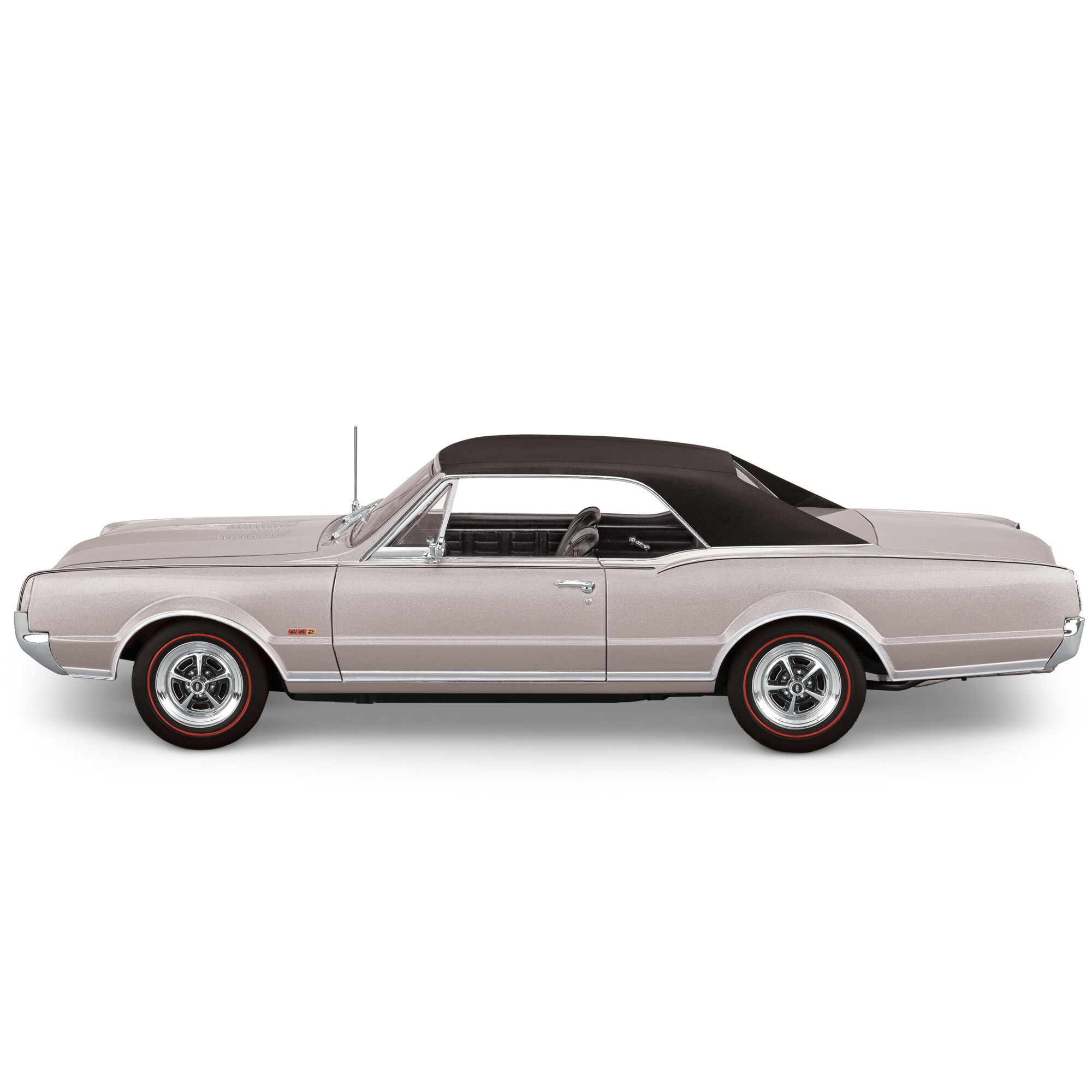 Cool, Classic, Collectible!
In the early 1960s, big roaring cars started roaming the streets of America and in 1964, GM entered the muscle car era with an Oldsmobile that was anything but old.
By 1967, the 442 earned respect for its top-of-line W-30 package consisting of the 360 HP V8 engine — a big block beast enabling the 442 to cover the quarter-mile in 14.1 seconds at 103 mph.
Now you can own a stunning, 1:18 scale die-cast replica of GM's ultimate 442.
Show Less
Show More
An amazing level of fascinating features.
This remarkable model has been carefully crafted to replicate many of the authentic features of the real-life cruiser. It contains a host of amazing details, from the metallic antique pewter paint job and black vinyl hardtop down to the white ball shifter knob. Under the hood, you'll discover the accurately replicated wiring and plumbing of its 400 cubic inch V8 engine and the memorable bright red inner fender wells, found only on the W-30. The trunk flips up and doors swing open to reveal the stunning interior. The bucket seats tilt and the steering wheel is able to turn the front wheels with stylish, red-lined tires.
Product Specifications:
Material: Die-cast Metal
Size: 11-1/2"

Item #:4626-0444