Celebration of a Reign by Merrythought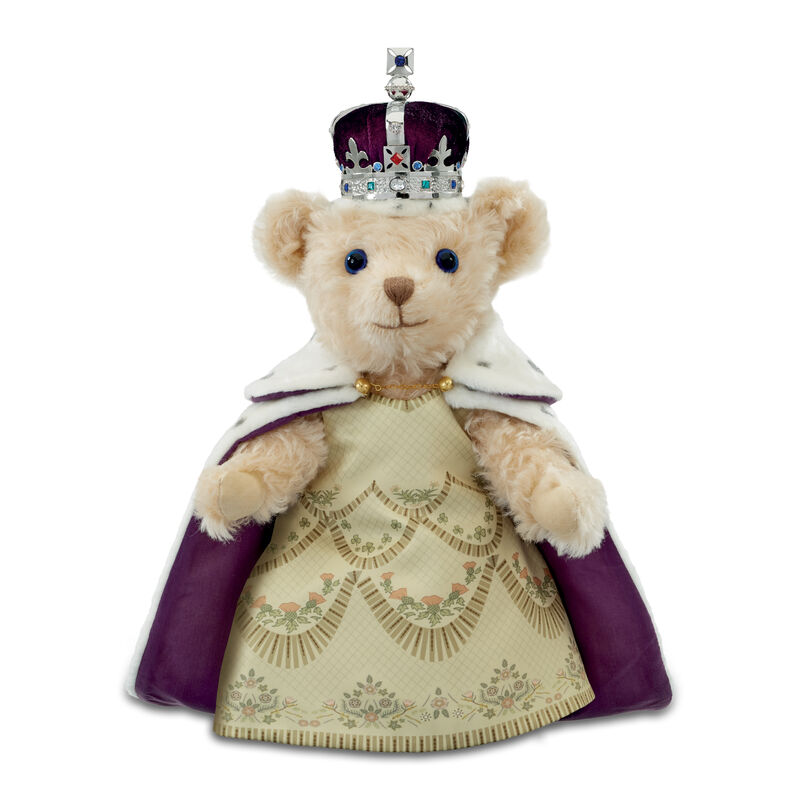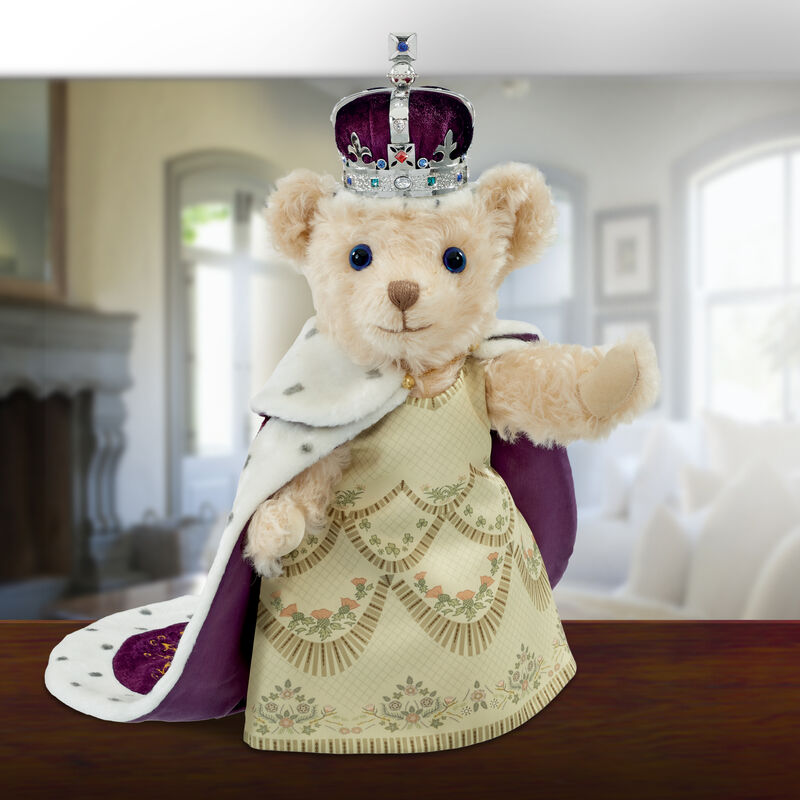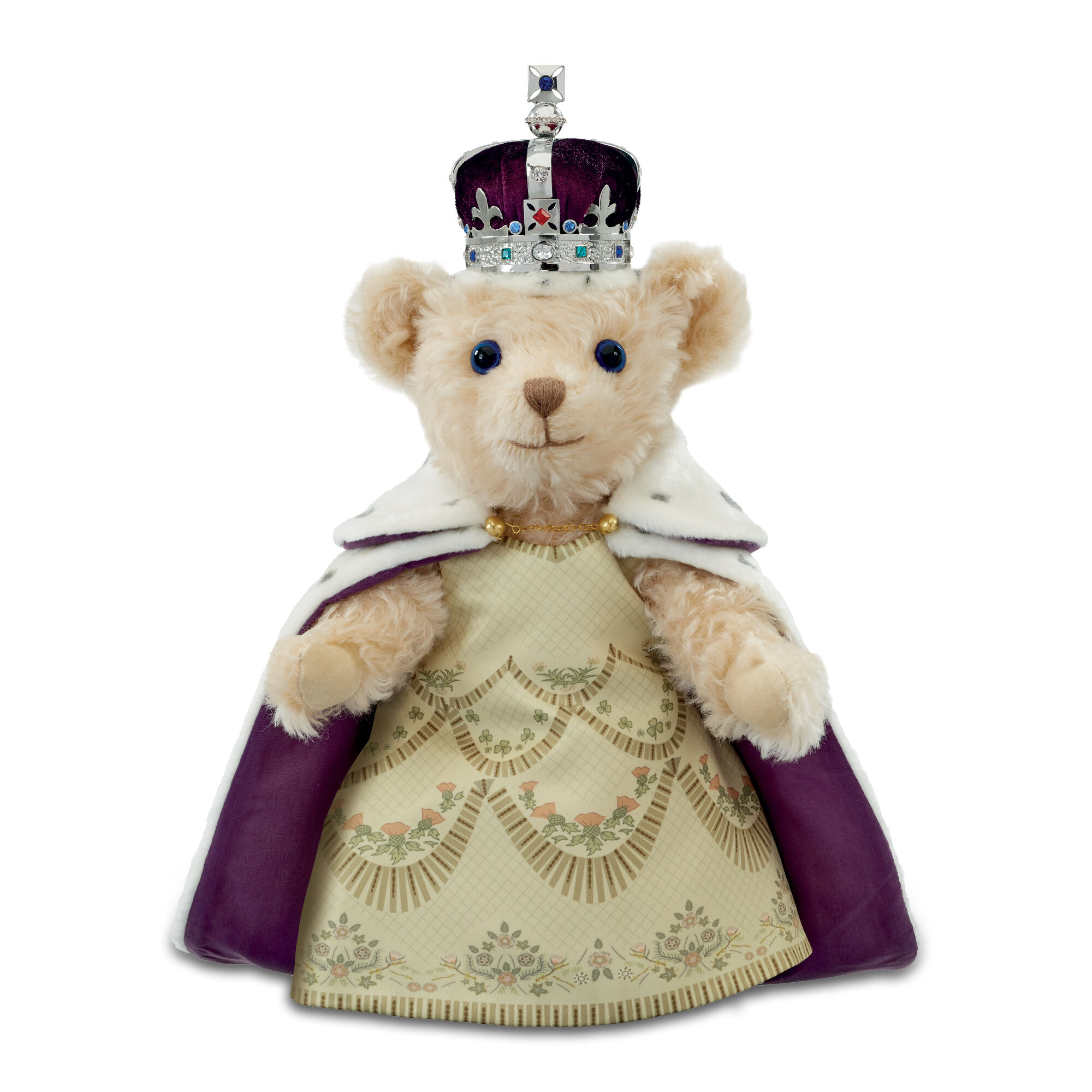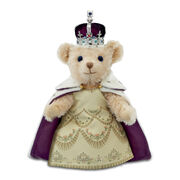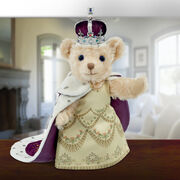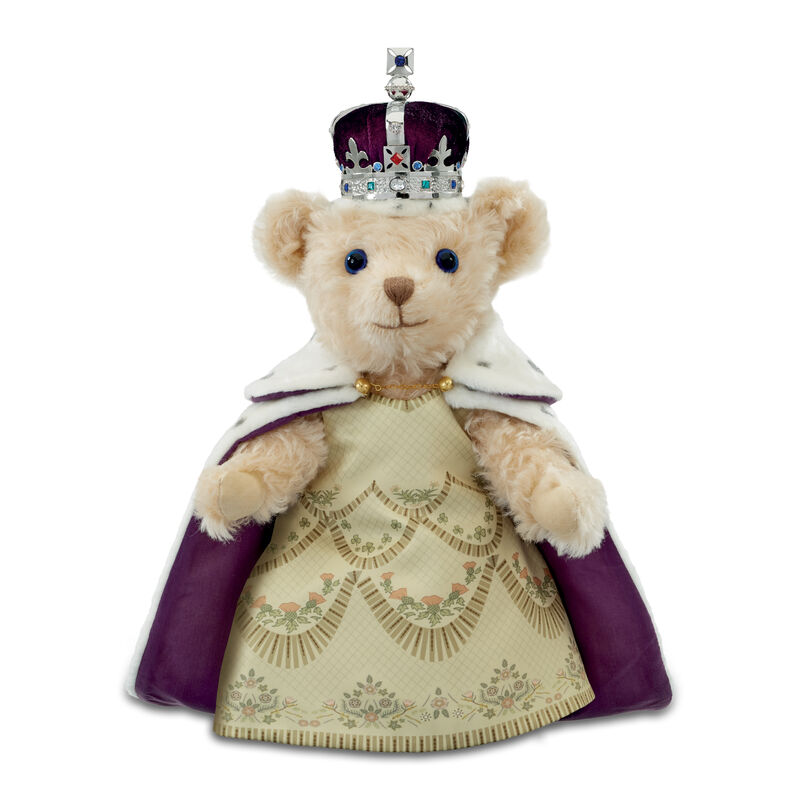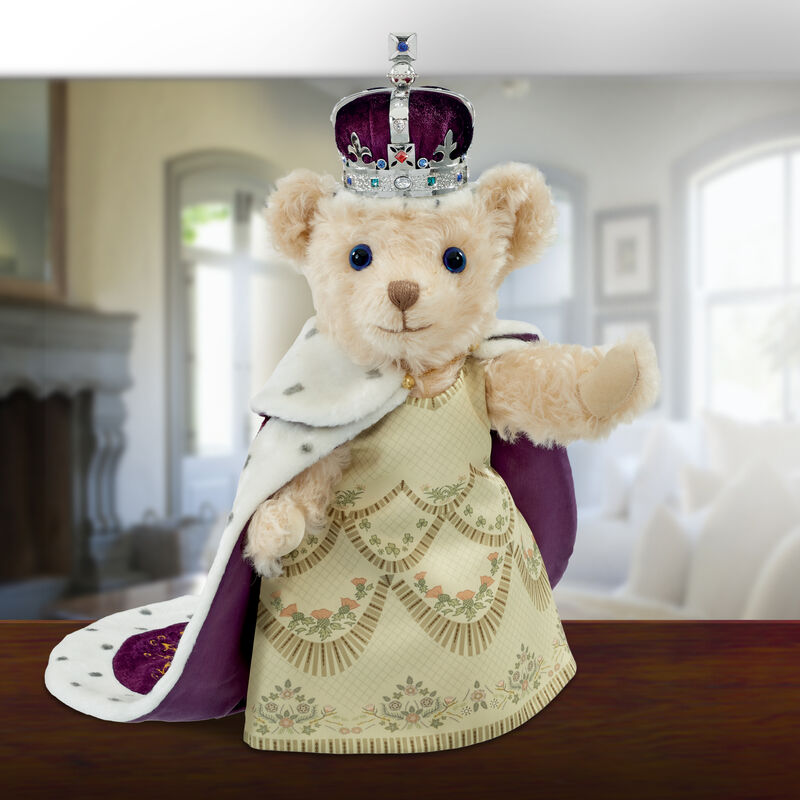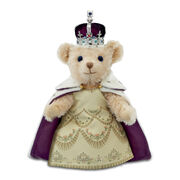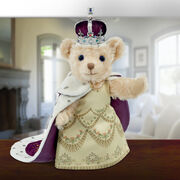 Celebration of a Reign by Merrythought
The perfect tribute to an extraordinary monarch.
The bear is handmade from the finest soft champagne-colored mohair with a hand-stitched nose, sparkling blue eyes and friendly smile — just like her Majesty's.
Her footpads are made from luxuriously soft cream-colored velvet; one paw features the Queen's royal cypher delicately embroidered in golden thread — and the other features Merrythought's iconic wishbone label.
The bear's legs have been designed with flat soles, so she can sturdily stand, and, like all the finest collector bears, she's fully jointed so you can easily change her pose…from a regal wave to a warm friendly embrace.
Her fully lined embroidered cloak is made of rich purple velvet with white faux fur trim, just like the Queen's own Purple Robe of State, it's embroidered in golden thread and finished with her royal cypher.
The bear's dazzling crown is inspired by the Imperial State Crown worn by the Queen at the end of the coronation ceremony — it's hand set with sparkling ruby, sapphire, emerald and diamond-white crystals, lined in rich purple velvet and trimmed with white faux fur to match her robe.
Show Less
Show More
A beautiful collector bear celebrating the legacy of Her Majesty Queen Elizabeth II...
When the coronation of Queen Elizabeth II took place on June 2, 1953 at Westminster Abbey, crowds filled the streets of London and more than 20 million around the world watched on television. The new Queen emerged to resounding cheers and heartfelt good wishes from those near and far, and for 70 years she reigned over the United Kingdom and its Commonwealth with an unwavering sense of duty and commitment. Now, as we say farewell to the longest serving monarch in British history, Merrythought— Britain's oldest surviving teddy bear manufacturer—has created a unique commemorative exclusively for the Danbury Mint to honor her historic reign.
Product Specifications:
Material: Mohair, Crystals, Velvet, Faux Fur
Size: Actual size is approximately 12" in height (standing).

Item #:11648-0013