Golden Moments By Jose Hess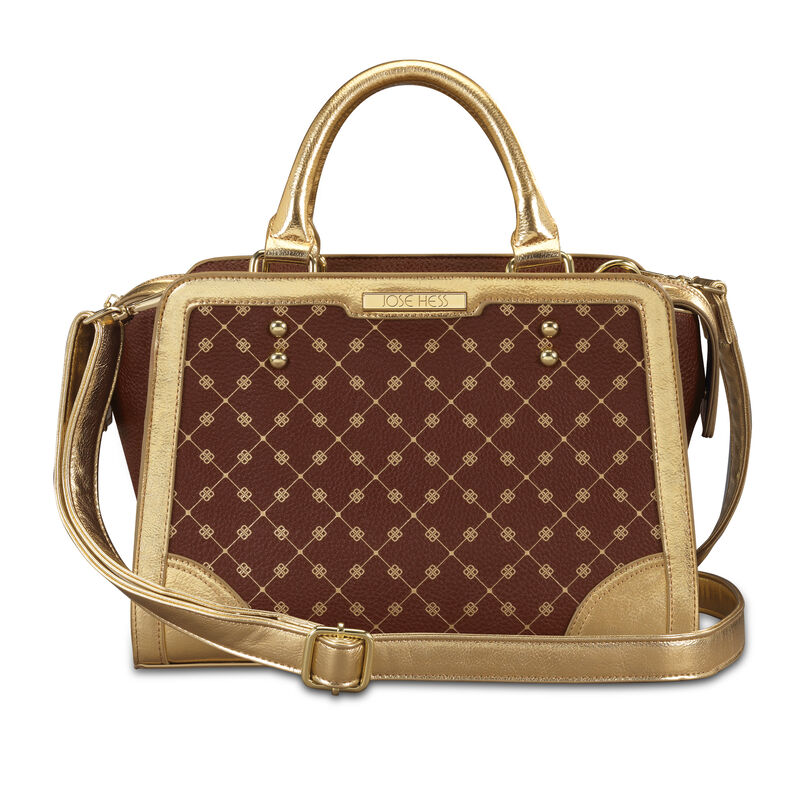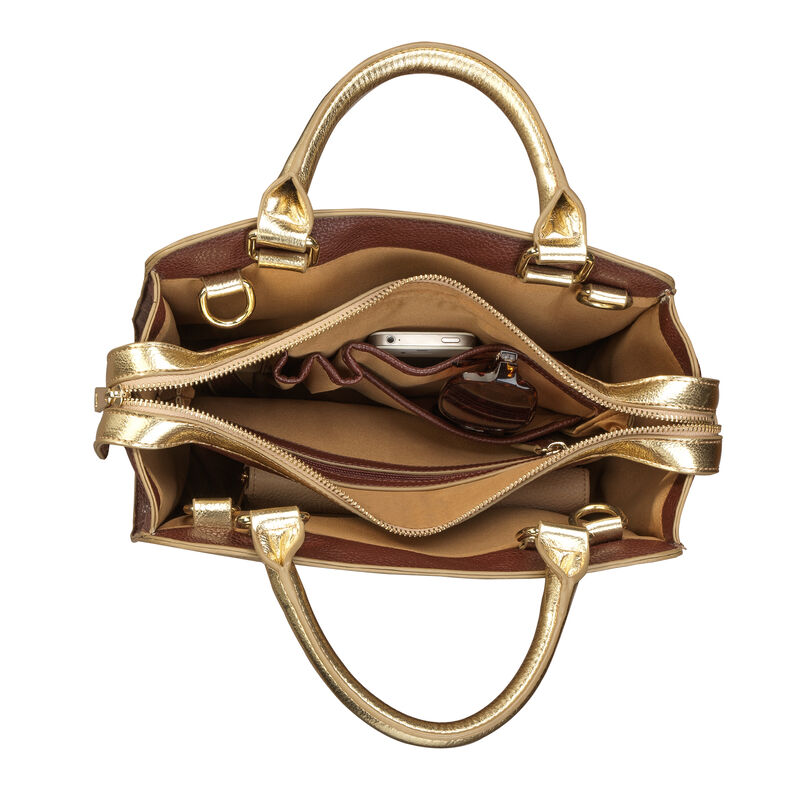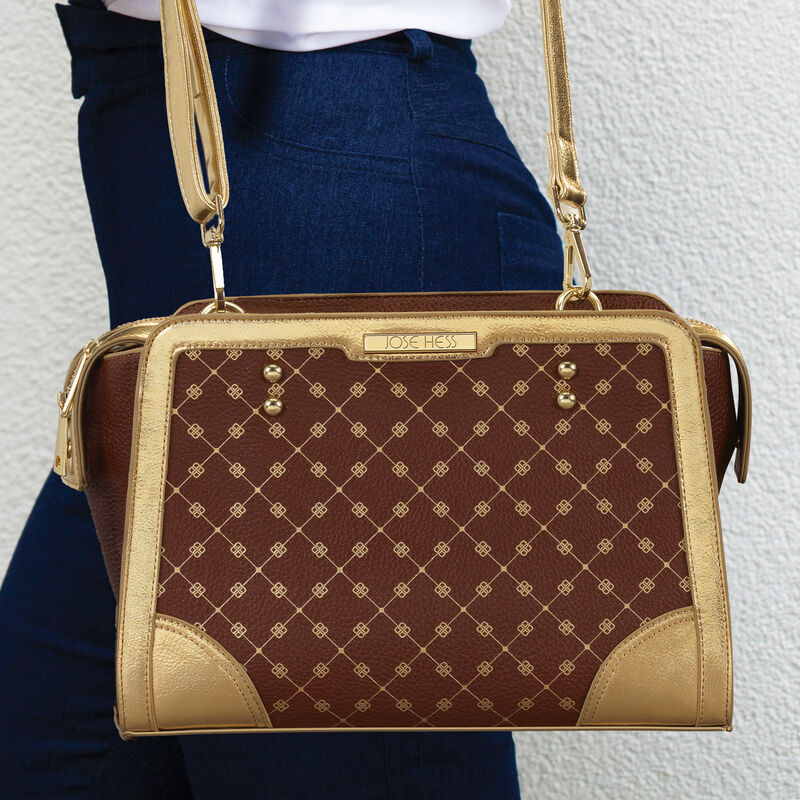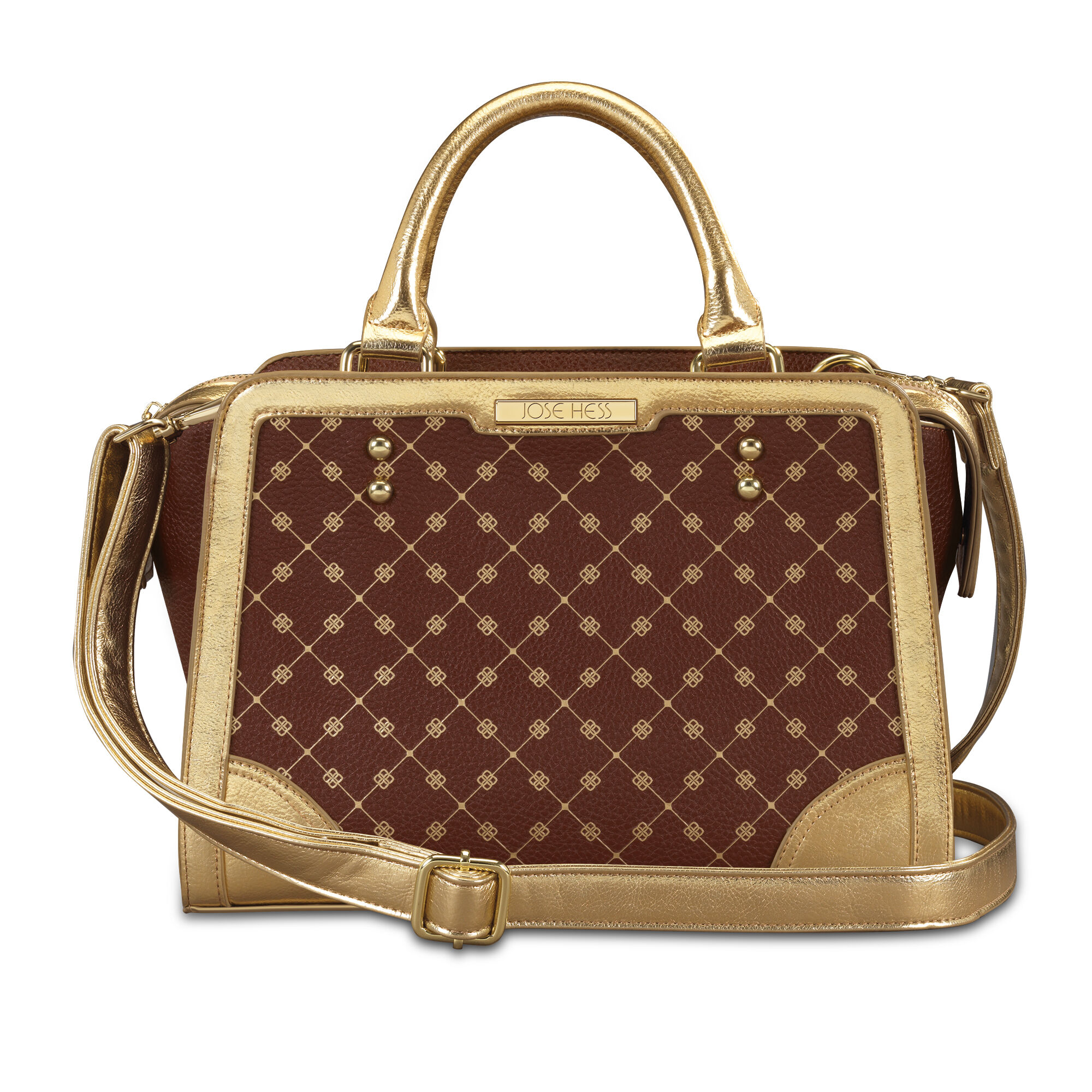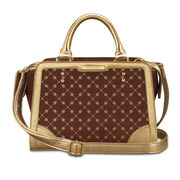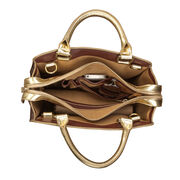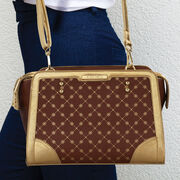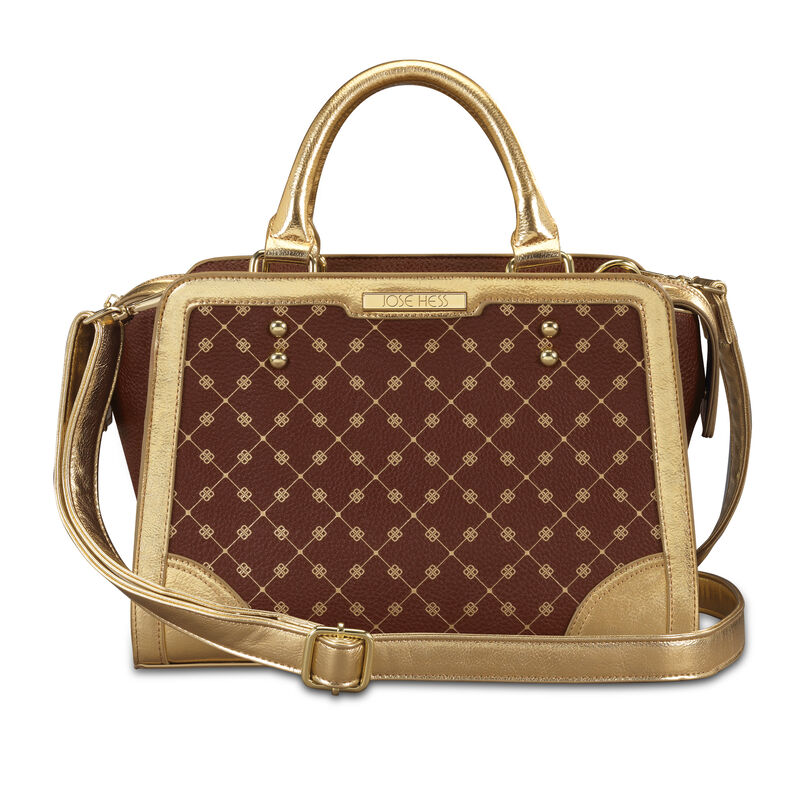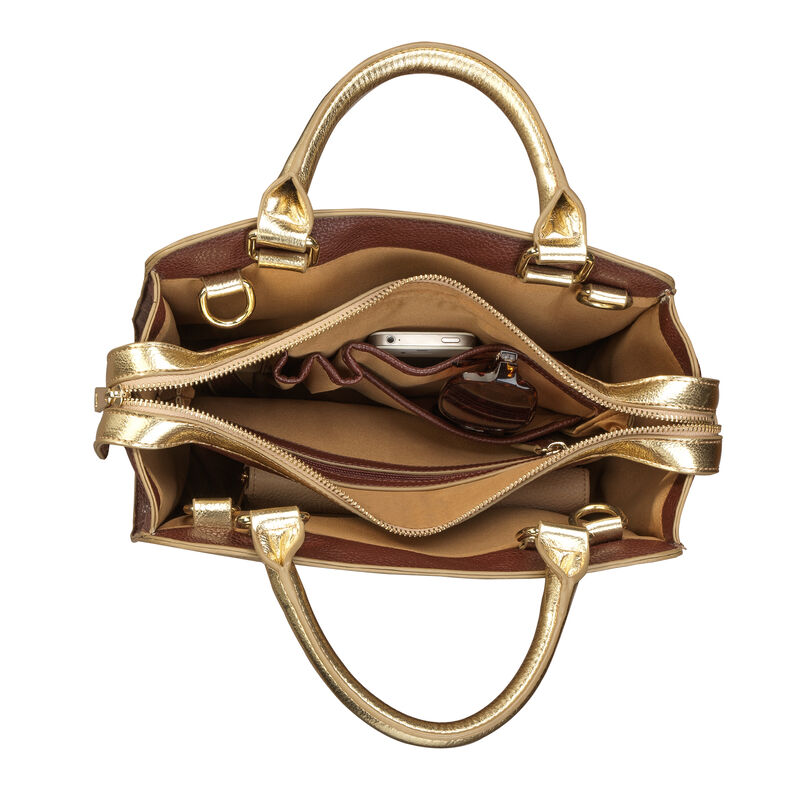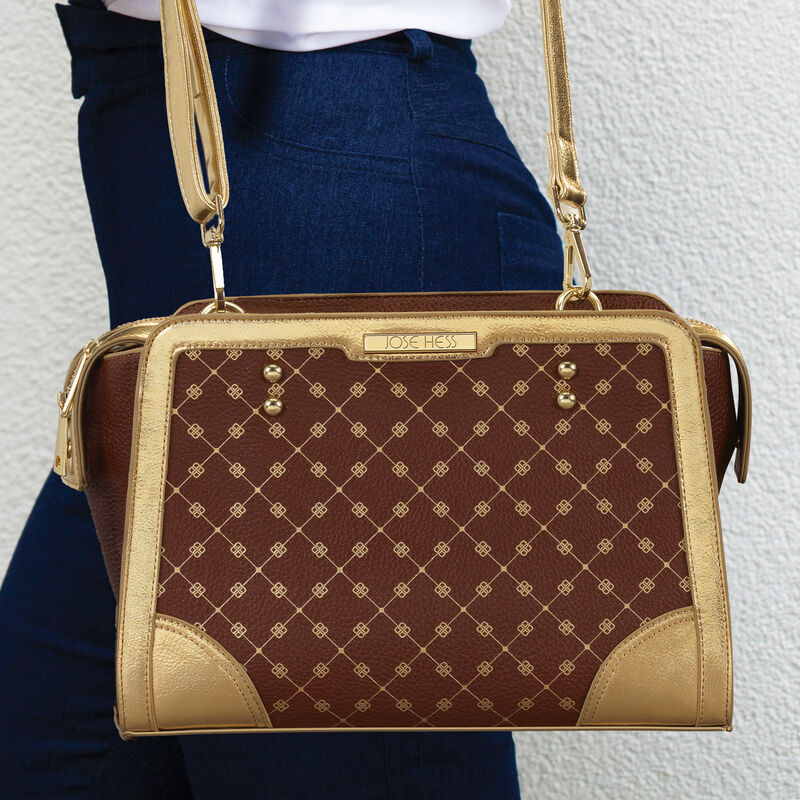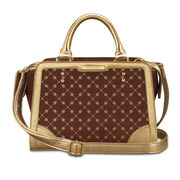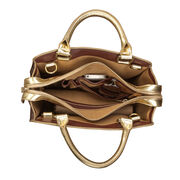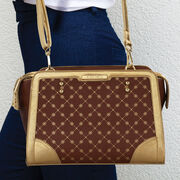 Golden Moments By Jose Hess
A striking handbag with ultimate versatility.
Luxurious, rich chocolate brown faux leather body is adorned with the iconic Jose Hess designer pattern in glistening gold.
Dazzling gold metallic faux-leather trim transforms the classic style into a sensational accessory.
Irresistibly versatile...carry the bag with the supremely comfortable rolled handles or tuck them into the side pockets and convert it into a shoulder bag or a crossbody bag using the detachable straps provided.
A Danbury Mint exclusive.
Show Less
Show More
Fashion flair that speaks volumes…
The sleek profile and classic repeated designer logo have all been stepped up a notch (or more) with the lavish accents of metallic gold…from the designer's own pattern to the shimmering trim and not just one but three styles of handles. Paired with the rich chocolate brown faux-leather body of this fashionable 8" tall handbag, the gold features make this a design that will be the source of countless compliments.

But it's more than just stunning. This designer beauty has multiple slip and zip pockets as well as a Jose Hess key leash to keep all your belongings secure and readily available. Just choose the look you want — carry the bag by its rolled handles or tuck them into the bag and attach the two straps for a classic shoulder bag or the one adjustable full-length strap to wear the bag as a crossbody. Whatever you choose, you'll look spectacular.
Product Specifications:
Material: Faux Leather
Size: 8" Tall x 12" Wide
Item #:6526-0010