The Open Hearts Classic by Jane Seymour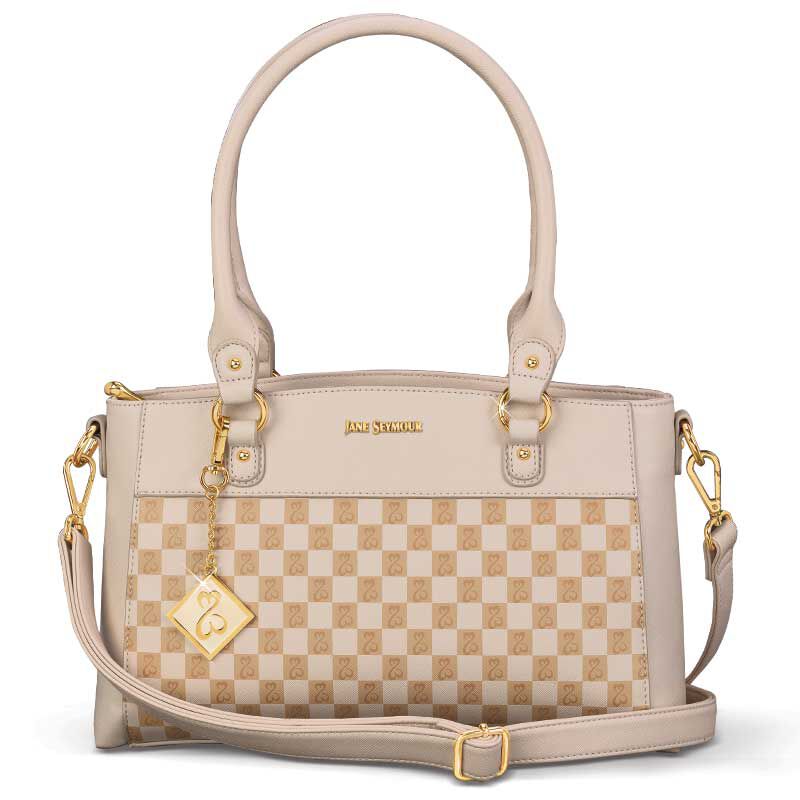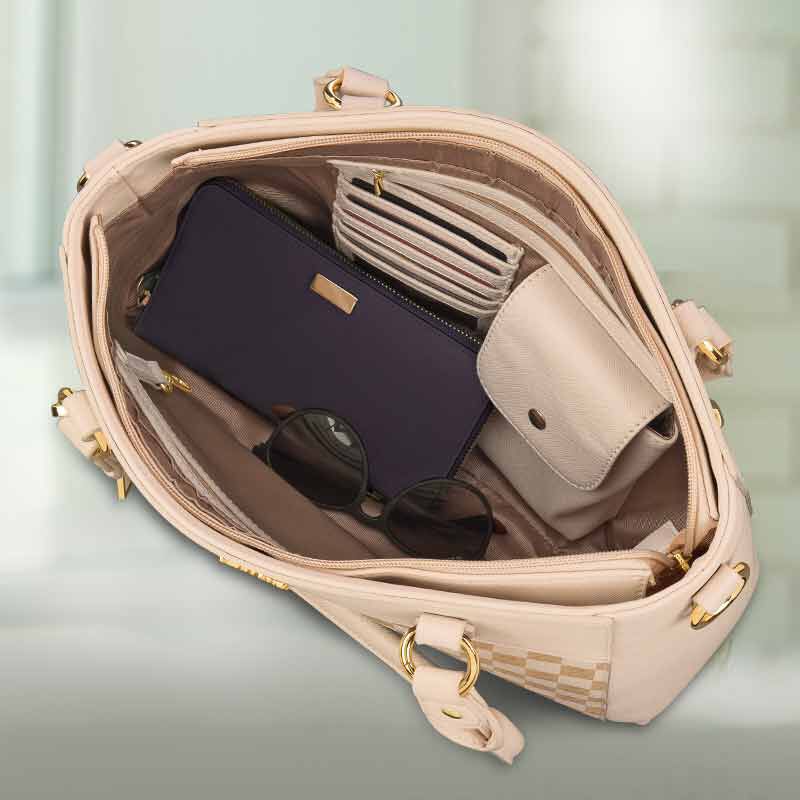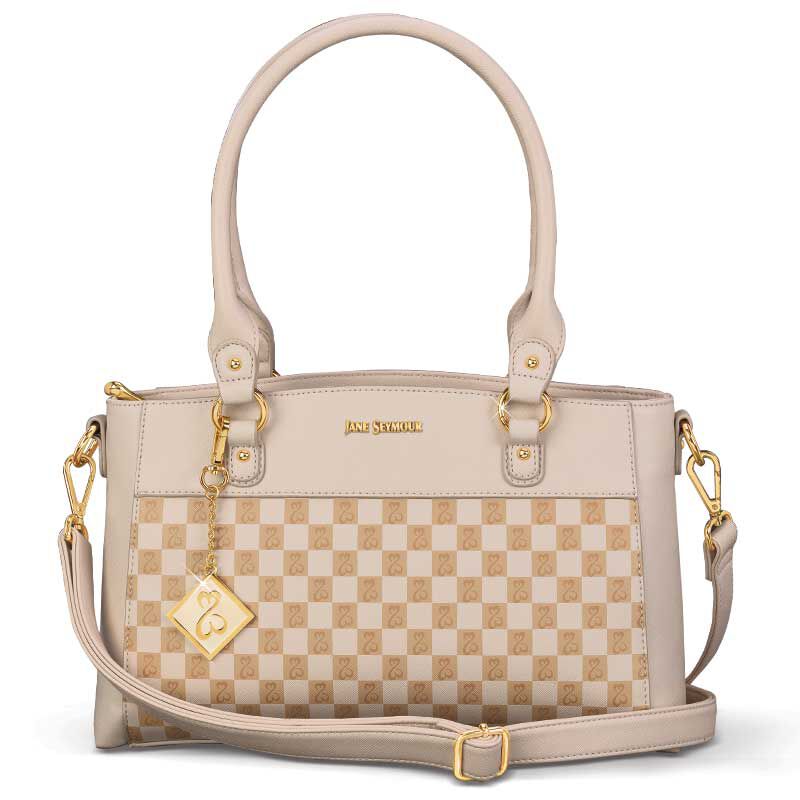 Jane Seymour—the acclaimed actress, philanthropist, artist and designer—is recognized around the world for her inspiring approach to all life has to offer. Her "Open Hearts" design is a celebration of her abiding spirit. Depicted as two open hearts joined together, it conveys her belief that "if your heart is open, love will always find its way in." Now, her unique vision is elegantly expressed in The Open Hearts Classic, a luxurious handbag of impeccable design you'll reach for again and again!
Show Less
Show More
Ships in 3-5 business days.
Love goes into every detail!
In true Jane Seymour fashion, this magnificent handbag offers a wealth of thoughtful detail that will beautifully stand the test of time...
Custom crafted of the finest faux leather with a wonderfully subtle texture.
Sophisticated buff and taupe checkerboard pattern showcases the romantic "Open Hearts" design.
Coordinating buff-colored drop-handles, golden hardware and a Jane Seymour plaque.
Detachable, adjustable shoulder strap for exceptional versatility.
Fully lined interior with zippered pockets and full-zip closure to keep valuables and other day-to-day essentials secure.
Adorned with a matching "Open Hearts" charm that can be displayed from the handles, attached to your keychain or added wherever you'd like to see a little love!
Product Specifications:

Measures 14 ½" wide x 9 ½" high x 5" deep.


Item #:5894-0016