Personalized I Love You Handbag - Brown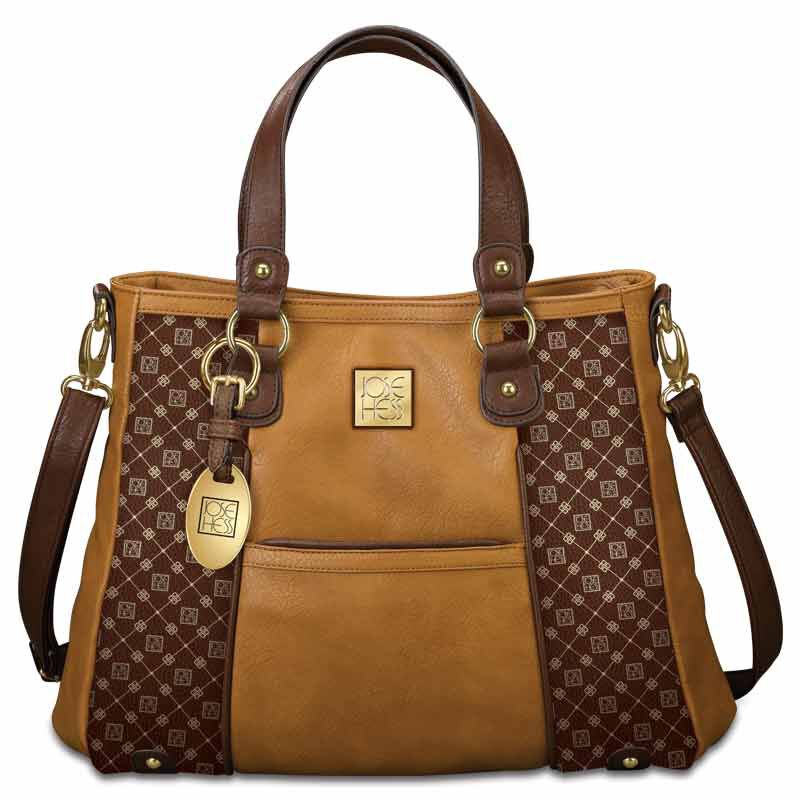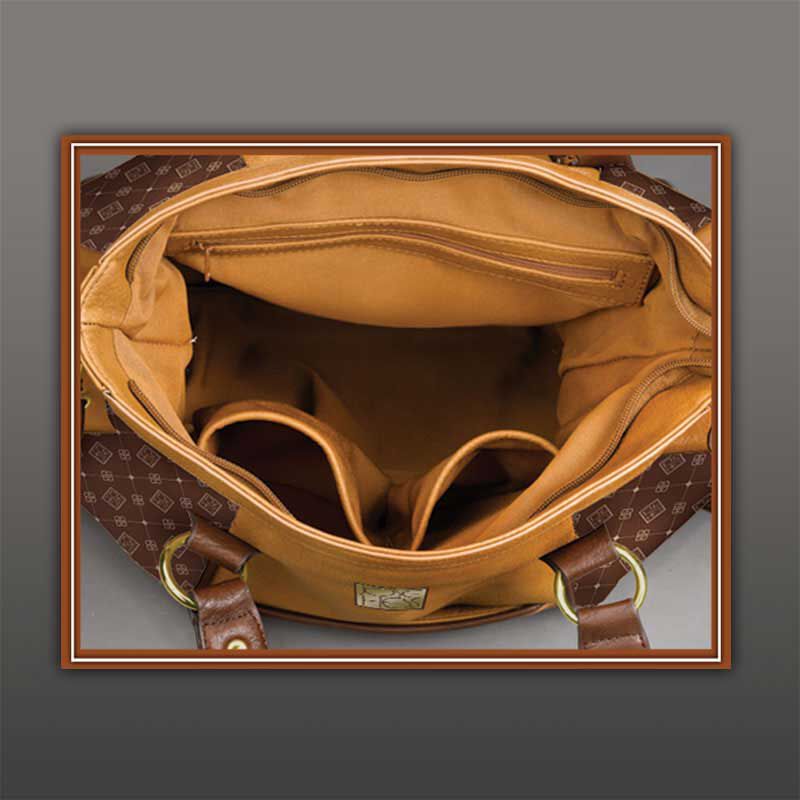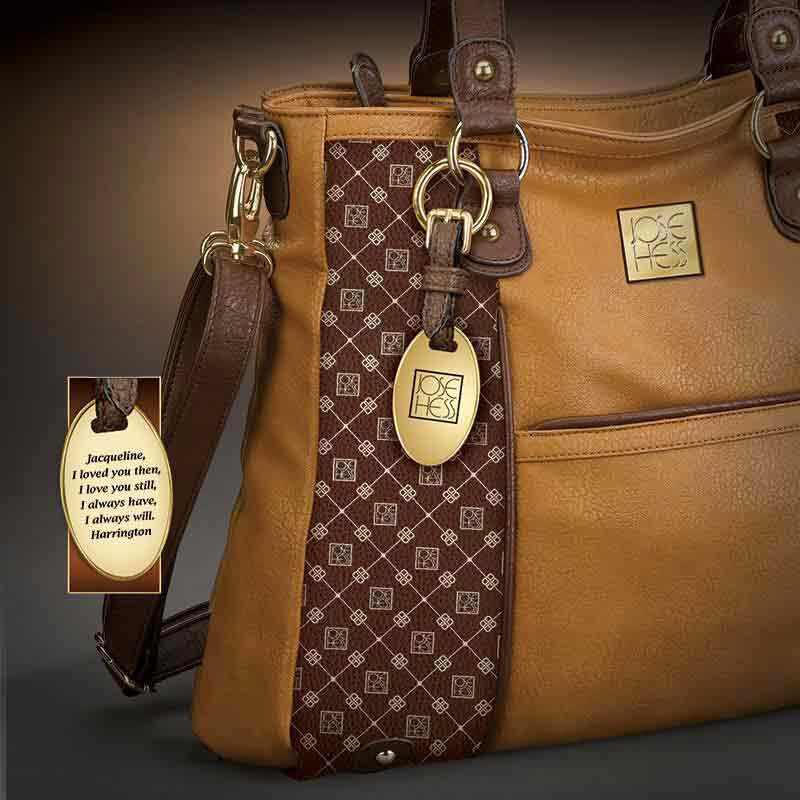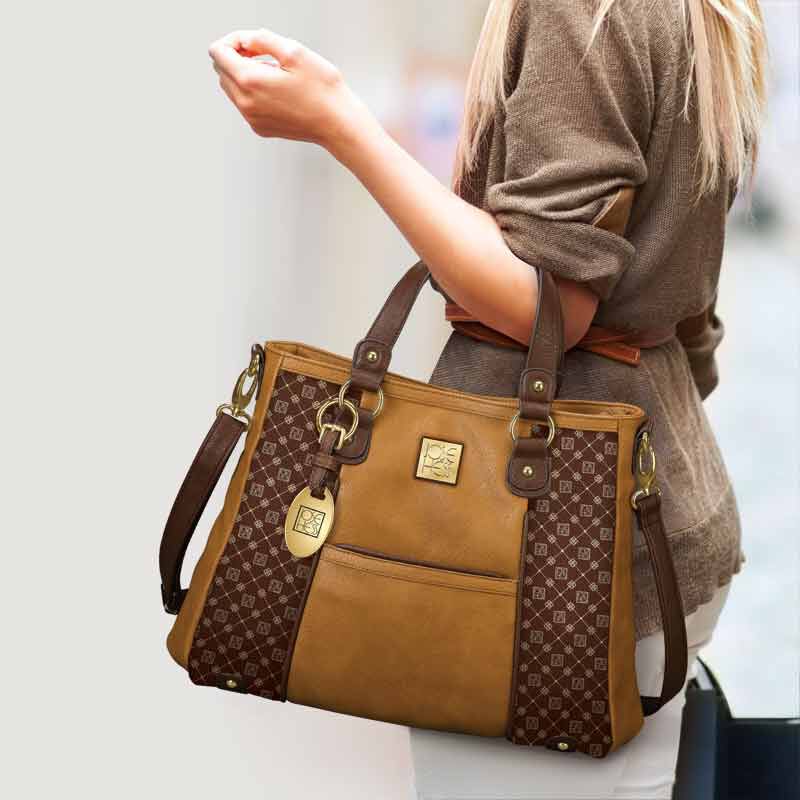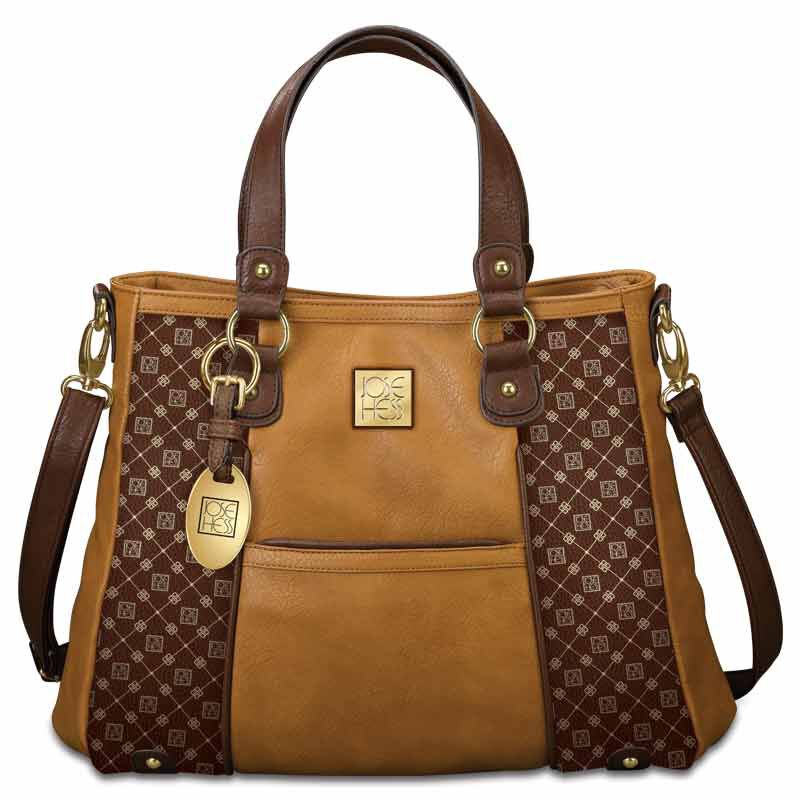 From famed designer Jose Hess comes the I Love You Handbag, available exclusively from the Danbury Mint.
Satchel style with a sleek slip pocket detail on front
Signature Jose Hess pattern on dark mocha background, with rich caramel-hued center panels
Detachable, adjustable shoulder strap for added flexibility
Ultra functional inner design with zipper pocket for wallet and other valuables, plus compartments for phone, etc.
FREE personalization
Show Less
Show More
Sorry, this product is sold out and is no longer available.
Sorry - this product is sold out and is no longer available.
Add a loving touch, FREE!

The I Love You Handbag will thrill her from the moment she lays eyes on its chic designer styling. Designed by Jose Hess exclusively for the Danbury Mint, this magnificent handbag will capture her heart, season after season, year after year. Custom crafted of supple faux leather, this handbag feature the signature pattern of Jose Hess against a dark mocha background, with a caramel-colored center panel. The fully lined interior includes multiple pockets to carry day-to-day accessories and the detachable, adjustable shoulder strap provides extra versatility. A dangling charm featuring a heartfelt message and custom engraved with your names graces the handbag: "I loved you then, I love you still, I always have, I always will." The personalized charm is yours FREE with purchase! Every time she reads the message of love on the tasteful charm, she'll be reminded of how much you truly care.

Your satisfaction is fully guaranteed. If you or your special someone are not absolutely delighted, you may return the handbag within 90 days for replacement or refund.



Product Specification
Shown much smaller than actual size of 16" wide by 14 ½" tall.
Renowned designer Jose Hess has spent his career creating pieces that inspire women from all walks of life. From celebrities on the red carpet to the polished looking woman next door, his original creations reflect the art of fine living.
Jose Hess has teamed up with the Danbury Mint to bring his vision to women who appreciate affordable luxury. When you purchase a Jose Hess handbag designed exclusively for the Danbury Mint, you are getting so much more than a beautiful accessory. You are getting a luxurious handbag, constructed to Jose Hess's high standards of craftsmanship and designed to last a lifetime.
Item #:5158-0025