She Believed She Could So She Did Mirror Music Box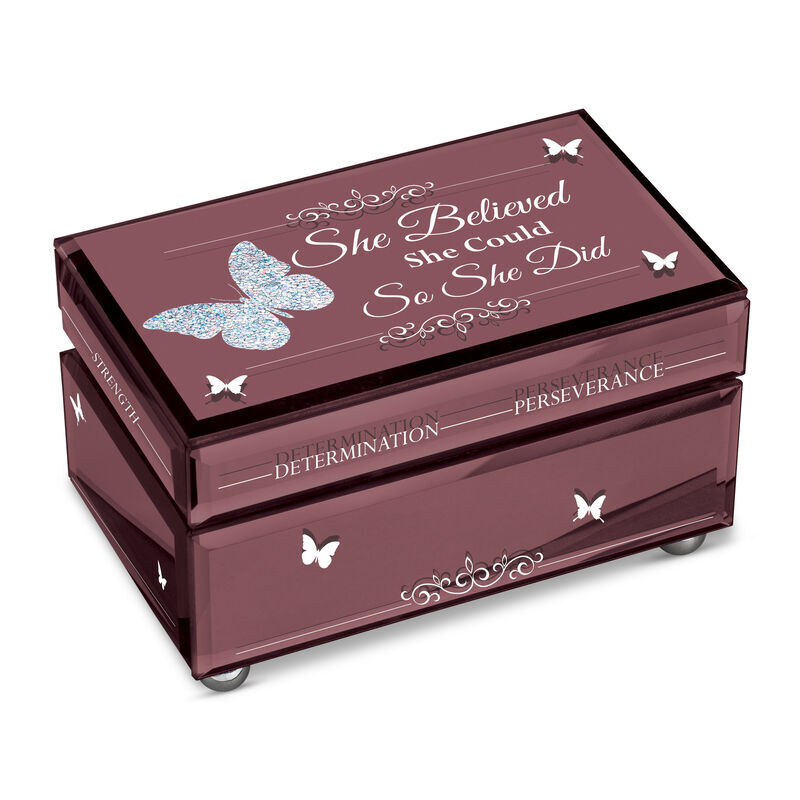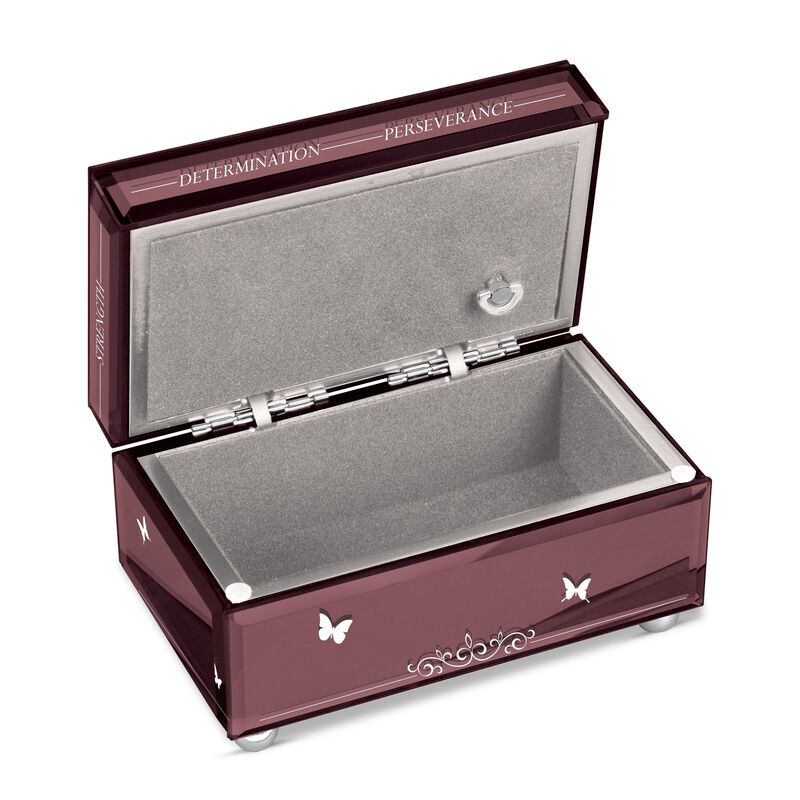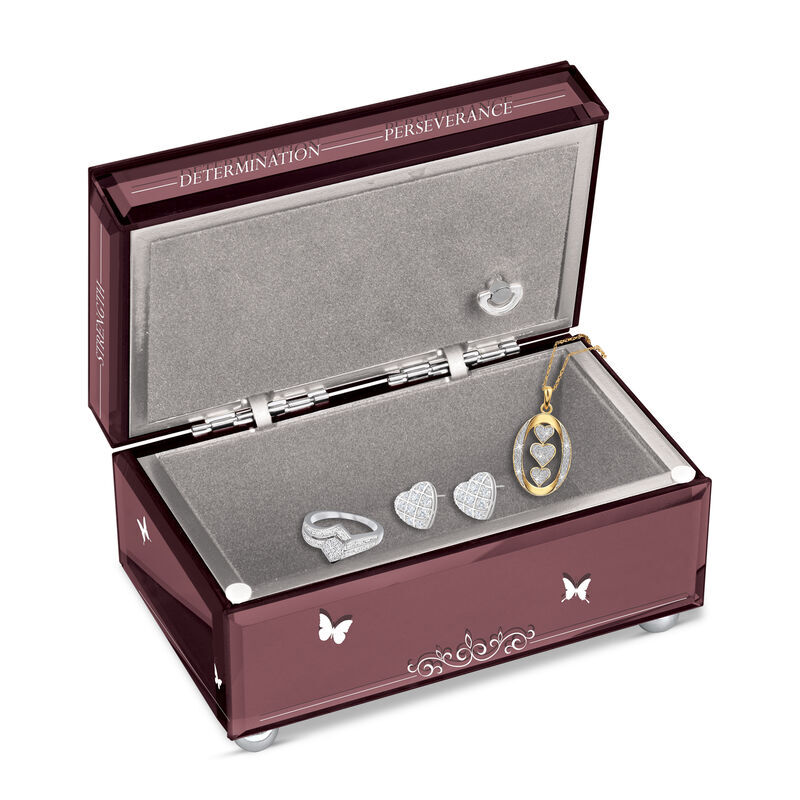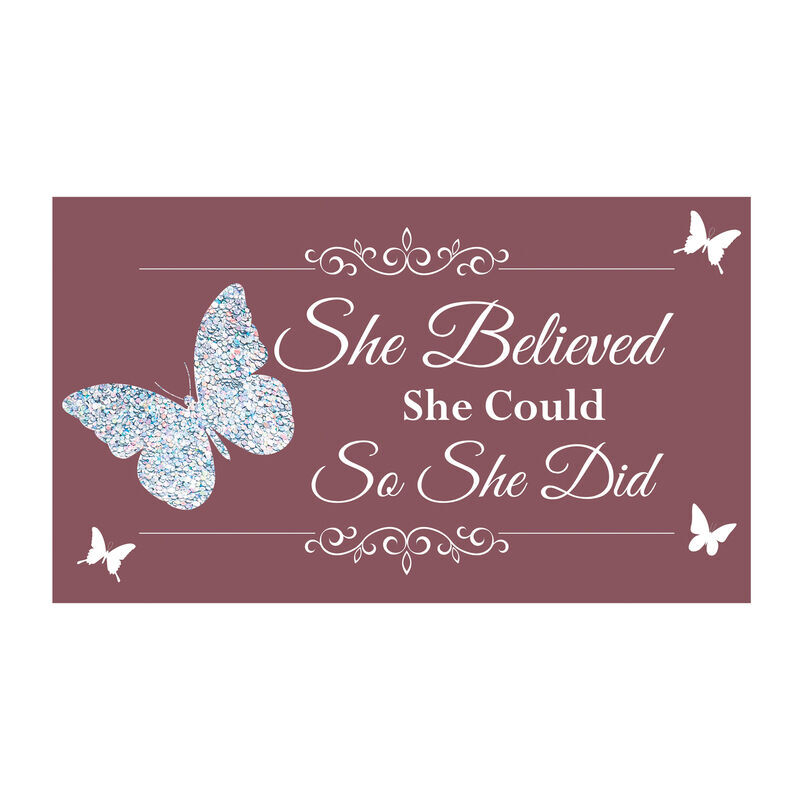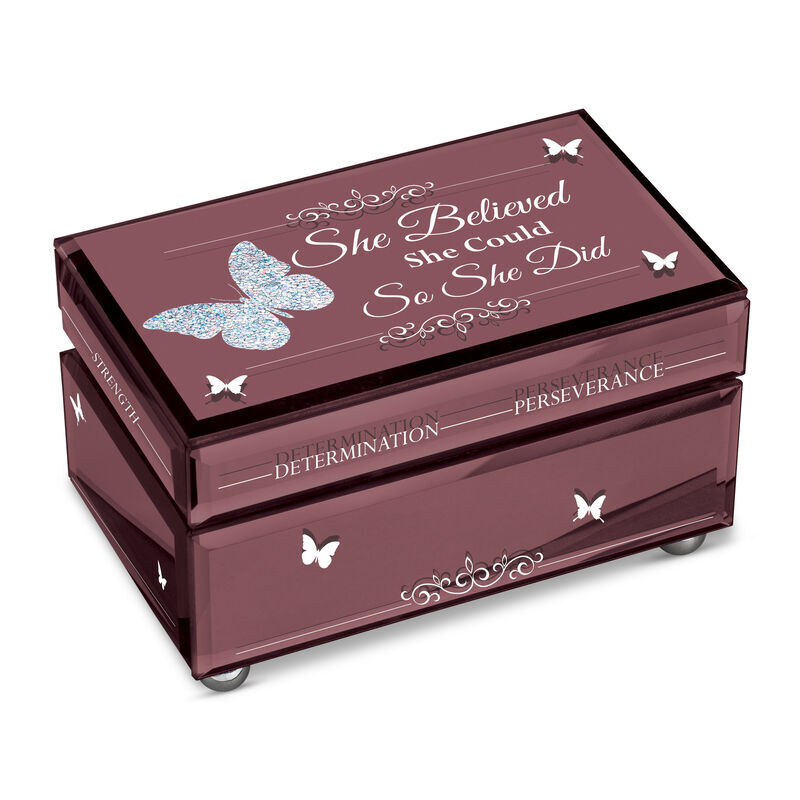 The perfect way to celebrate your granddaughter's achievements and strength of character…
A beautiful dark purple music box that's expertly crafted from stunning mirrored glass. The lid features a large glittering butterfly, symbolizing a bright future, endurance, and transformation.
The iconic message, "She Believed She Could So She Did", serves as a powerful reminder, that your granddaughter can do anything she puts her mind to.
The sides of the music box are accented with smaller butterflies, to symbolize the dreams she's already accomplished and the possibilities that surround her, and the inspiring words: "Strength", "Determination", "Perseverance" and "Hope."
The large interior of this stunning music box is lined with luxurious velvety fabric — making it perfect to hold all your granddaughter's jewelry and keepsakes!
Plays the harmonious tune "Beautiful Dreamer."

Show Less
Show More
Shipping charge shown in shopping cart.
Ships in 3-5 business days.
Sorry - this product is sold out and is no longer available.
An empowering reminder for your granddaughter that she can achieve anything she desire, as long as she has the strength to believe.

Your granddaughter is extraordinary. You know she'll not only achieve her goals but do so with strength, determination, perseverance and hope. With this beautiful keepsake, you can remind her every day that if she believes in herself, she will be unstoppable! Presenting the She Believed She Could So She Did Music Box, available exclusively from the Danbury Mint. A gift that your granddaughter will treasure forever.




Product Specifications:
Material: Wood, Mirrored Glass, Velvety Fabric
Size: 5-1/8" x 3-1/4" x 3"
This item not intended for children 12 years of age or younger.
Item #:6544-0018