My Granddaughter, I Love You to the Moon and Back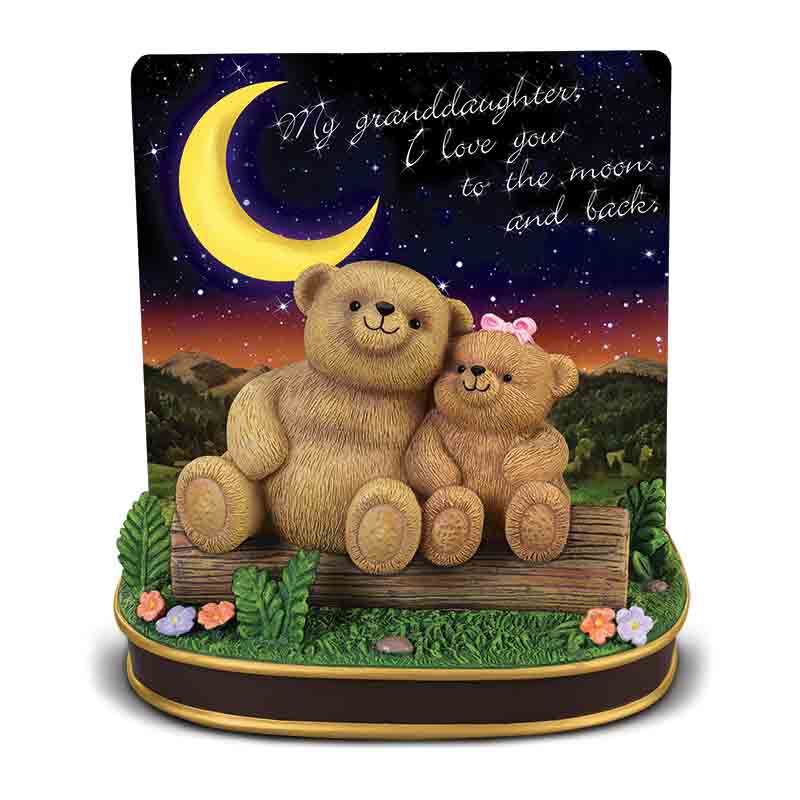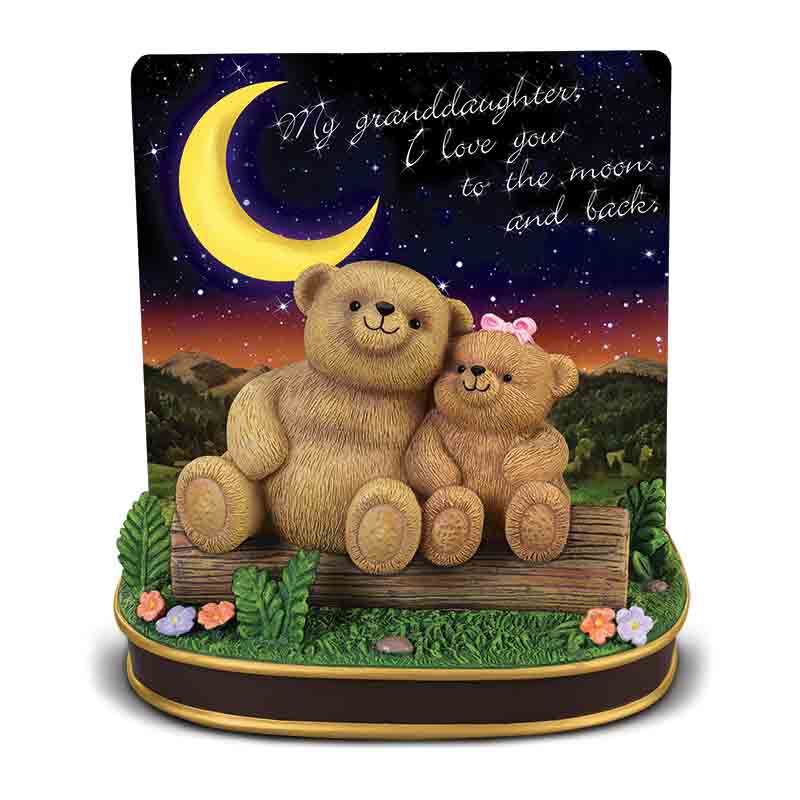 A wonderfully sweet figurine that perfectly captures the special bond you share.

Your granddaughter makes the world a better place just by being in it! Don't miss this opportunity to celebrate all the joy and wonder she brings you with an endearing gift straight from your heart to hers. Presenting… My Granddaughter, I Love You to the Moon and Back, an irresistibly charming figurine celebrating your darling granddaughter, available exclusively from the Danbury Mint.

The love and affection between these two darling bears is simply irresistible. In the My Granddaughter, I Love You figurine, a sweet bear cuddles its granddaughter, happily nestled together under a starry sky. Every aspect of this tender moment is precisely sculpted by talented artisans, from the bears' snuggly pose to their plump round bodies to the forest setting.

Show Less
Show More
Shipping charge shown in shopping cart.
This product is no longer available.
Sorry - this product is sold out and is no longer available.
Abounding with heartwarming details…skillfully hand painted.

To capture every last delightful detail, the figurine is meticulously crafted of cold-cast porcelain. Just look at the furry texture of the bears' fur, the bark of their cozy log and even the individual blades of grass at their feet. Skilled artisans then lovingly hand paint the figurine to bring this captivating scene to life…from the gentle browns of the fur to the pink bow on the granddaughter's head to the pretty wildflowers scattered on the forest floor. Every adorable component receives the artist's expert touch.

As the perfect finishing touch, the figurine is showcased on a wooden display in front of a tranquil night sky brimming with stars and a crescent moon. Written in the stars are the words of love for your granddaughter, "My granddaughter, I love you to the moon and back"…words she'll remember always.



Product Specifications:

Measures approximately 7" tall x 6 ¾" wide x 4 ¾" deep.


This item not intended for children under 12 years of age.



Item #:5343-0013