My Daughter Forever Lighted Water Lantern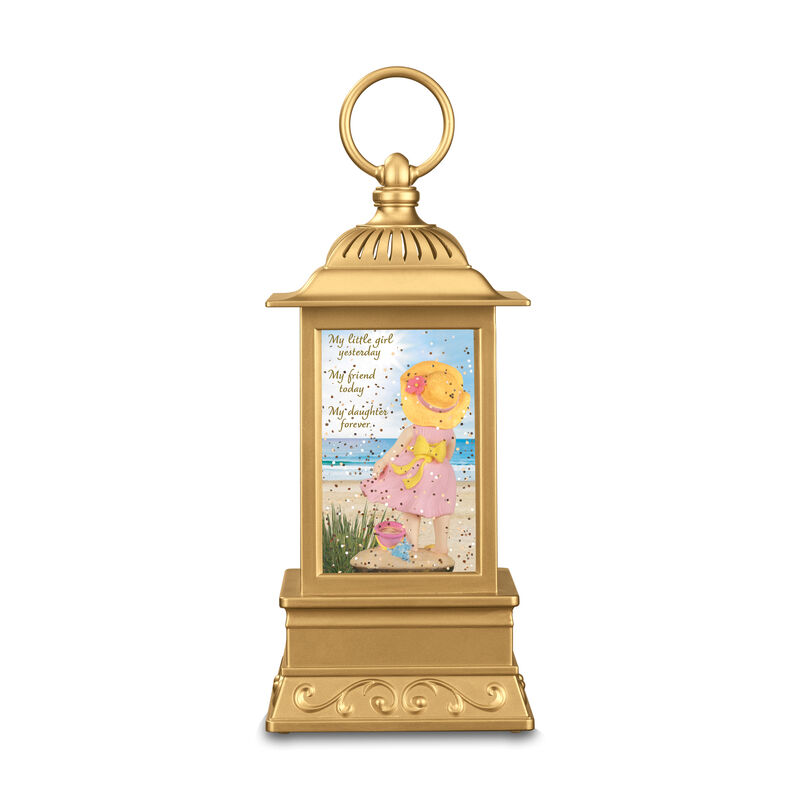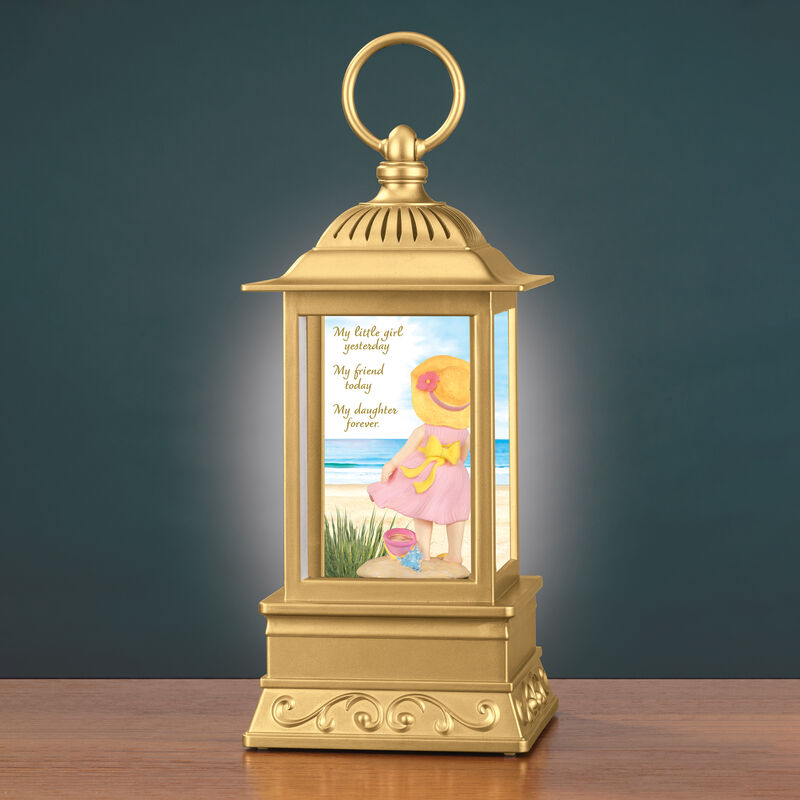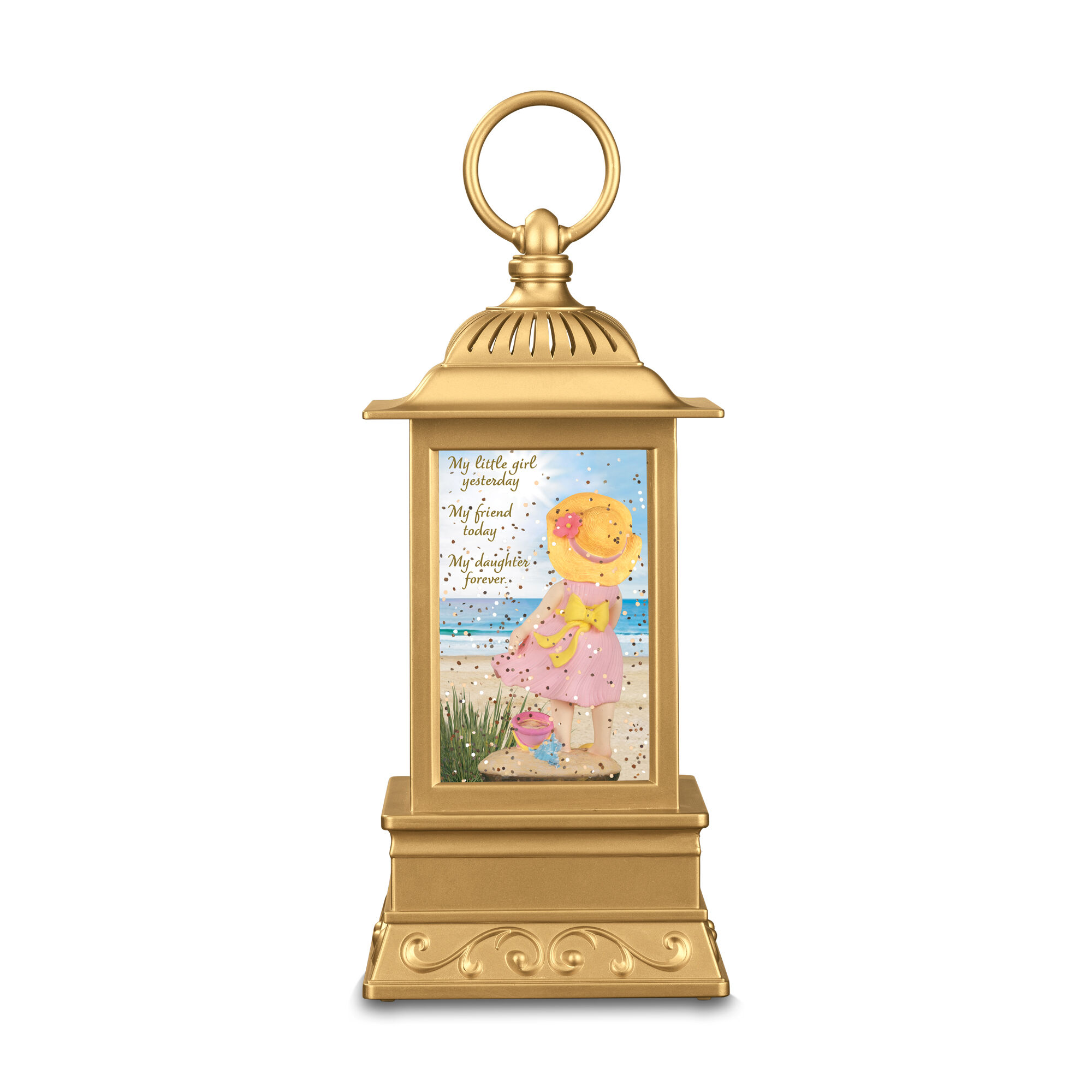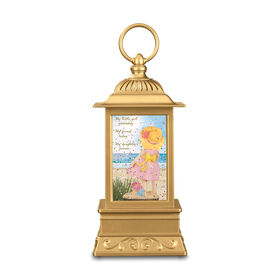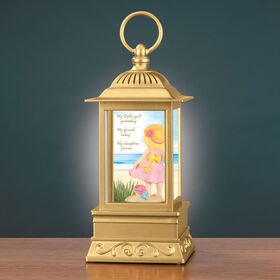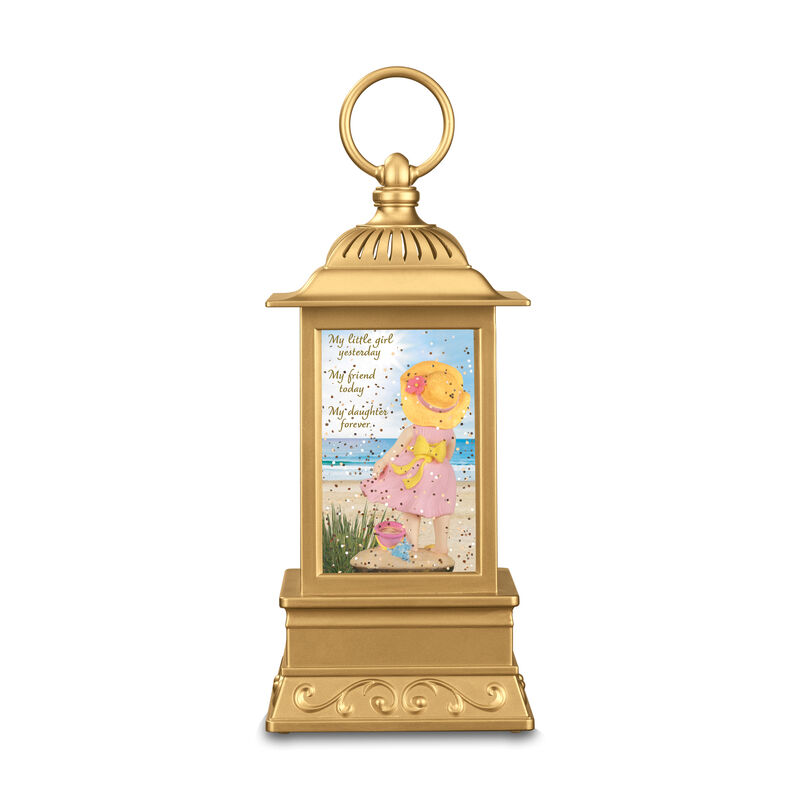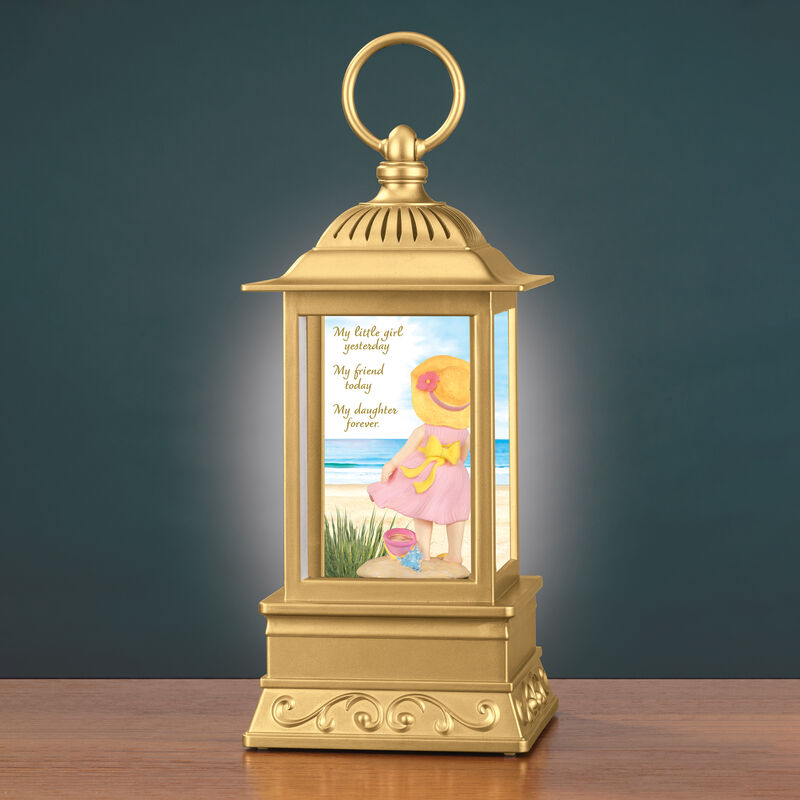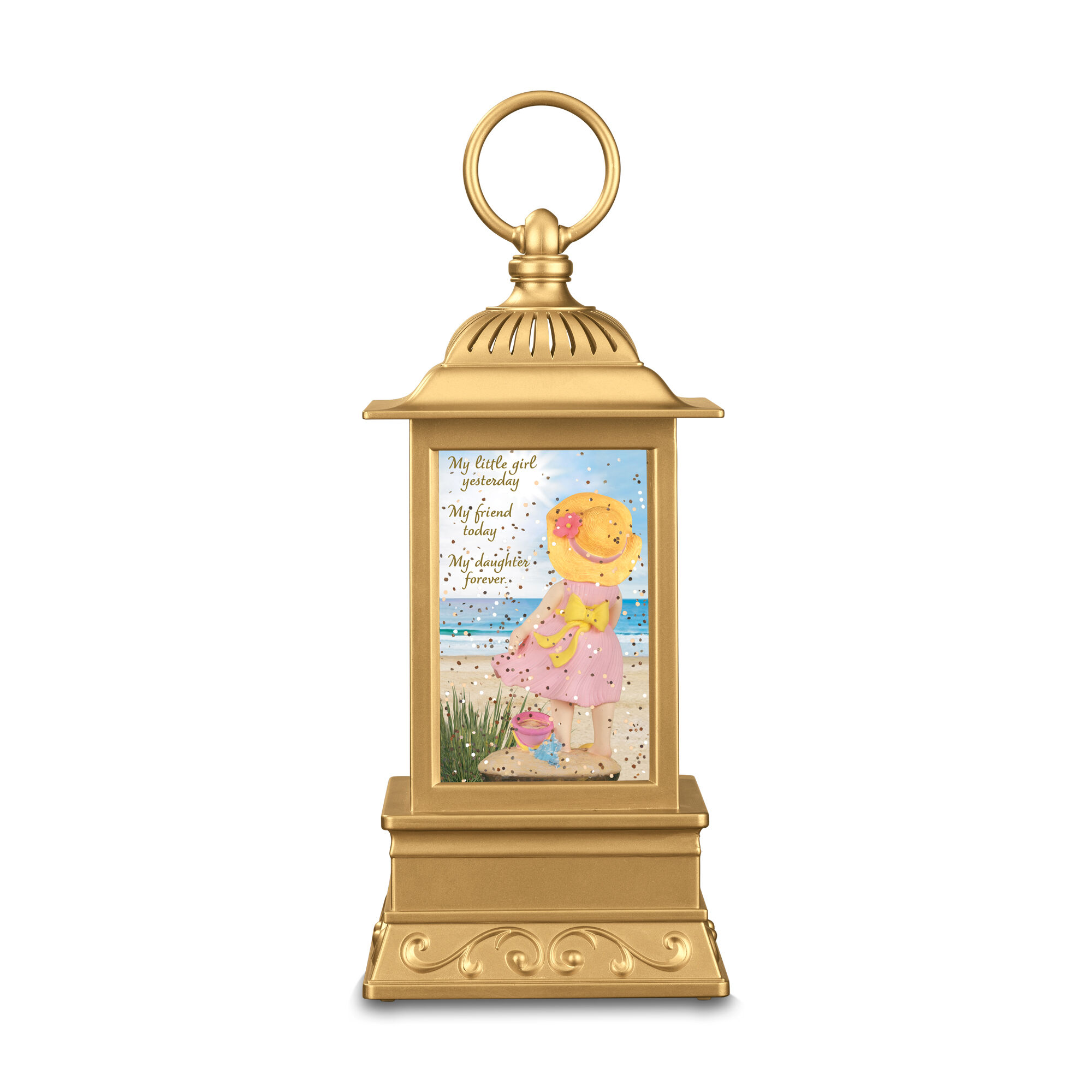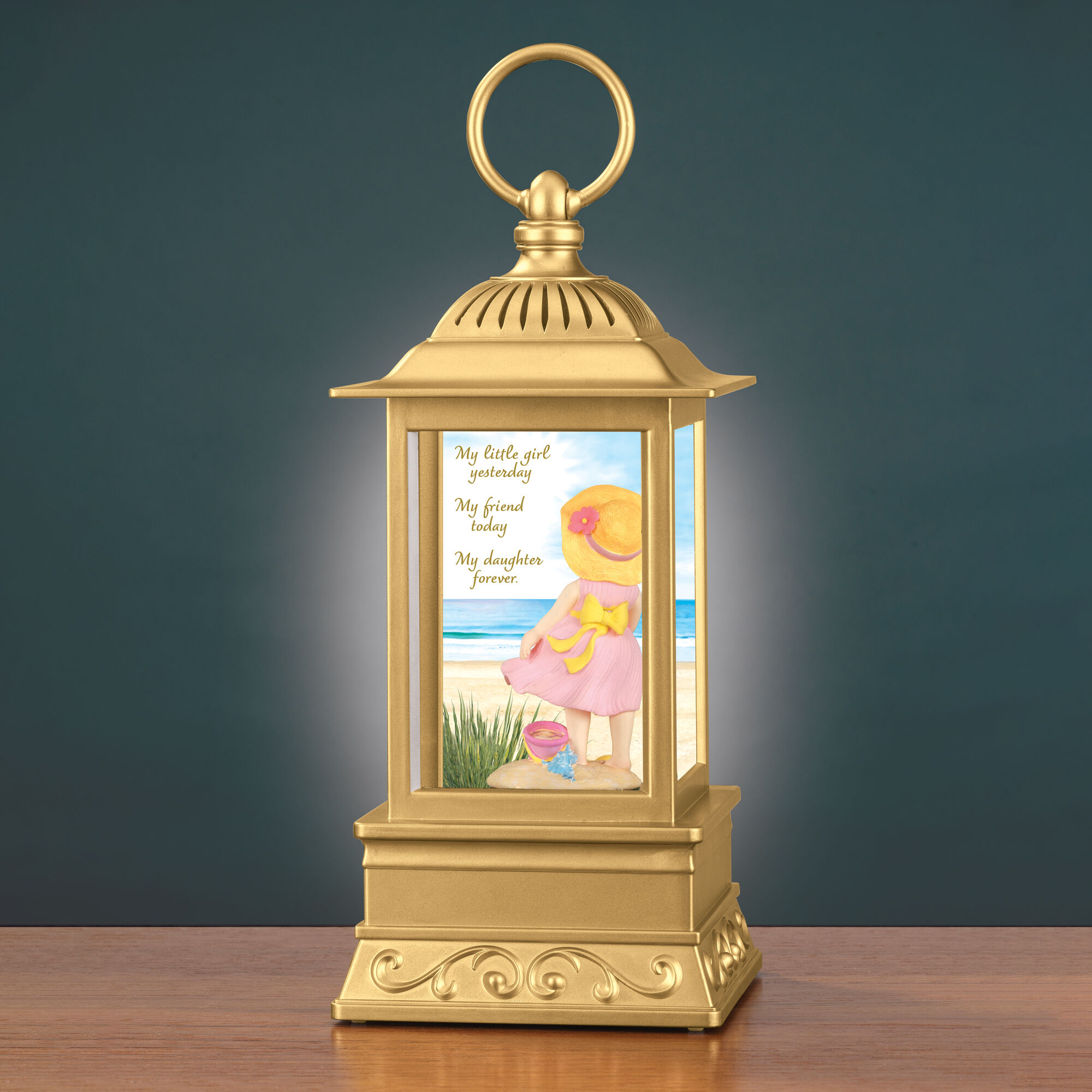 A gorgeous twist on a classic snow globe.
Decorated with classic details from the handle on top to the sturdy base with a graceful flourish below.
The heartfelt sentiment: "My little girl yesterday, my friend today, my daughter forever."
The lantern dramatically lights as glitter swirls in constant motion, charming day or night!
Hand-painted, lifelike porcelain figurine of a young girl at the beach evokes the sweet innocence of childhood memories.
The gently swirling glittering water mimics the shimmering ocean waves.
Show Less
Show More
Now available for pre-order. Ships Oct 2023.
Now available for pre-order
An heirloom-quality gift that will shine for years to come.
A parent's love for a daughter is unconditional, all-encompassing and grows stronger every single day. That's the magic and miracle of love. Show her the depth of your feelings and that you will always be there. Presenting the My Daughter Forever Lighted Water Lantern, a gift she'll cherish forever! The lantern's exquisite artistry and sweet sentiment will thrill her. And what she'll admire most about it is the person who thought to give it to her.
Product Specifications:
Material: Porcelain, LED Bulb, Poly, Calcium Nitrate, Water and Glitter
Size: 8" Wide x 10" Tall

Three AA batteries are included.

Item #:11189-0018