My Daughter Forever Keepsake Quilt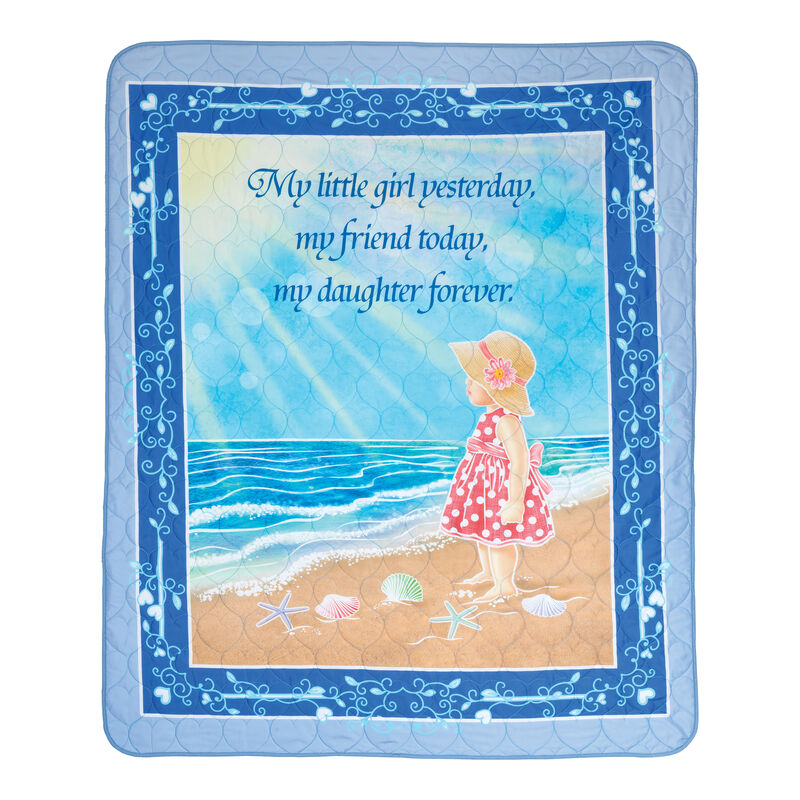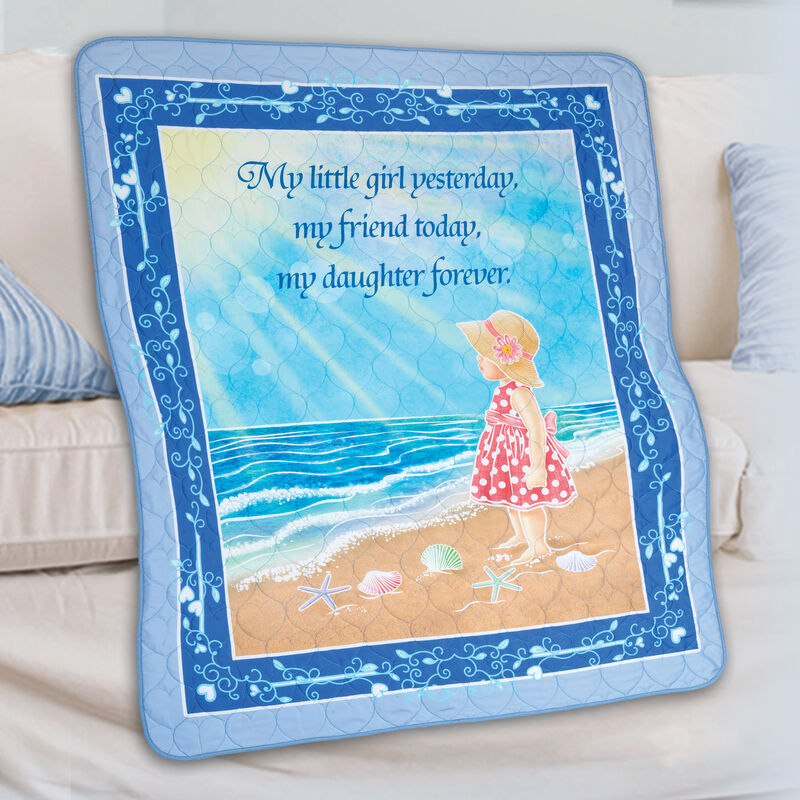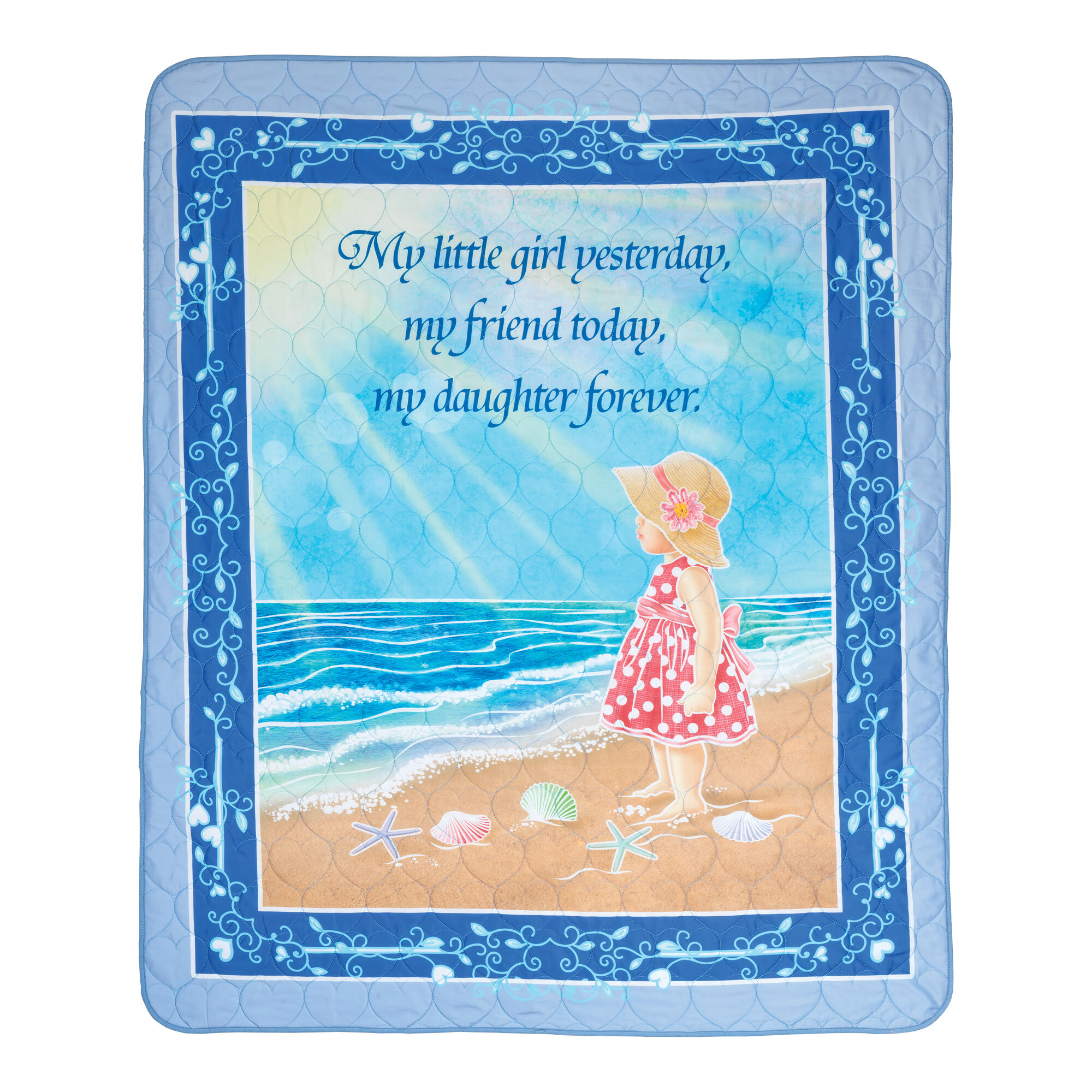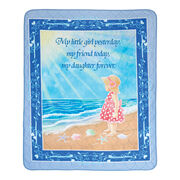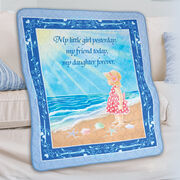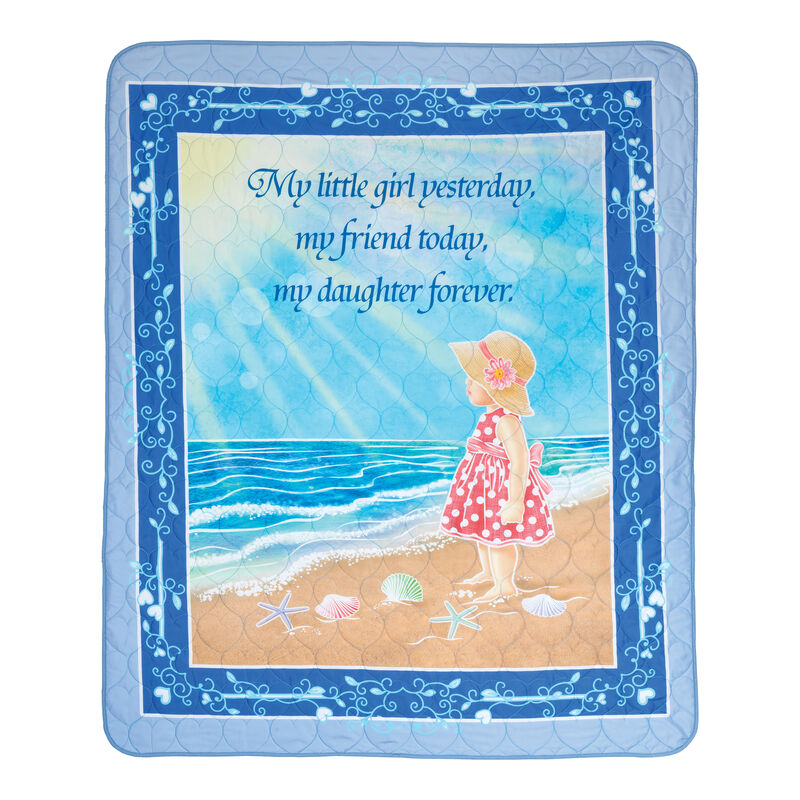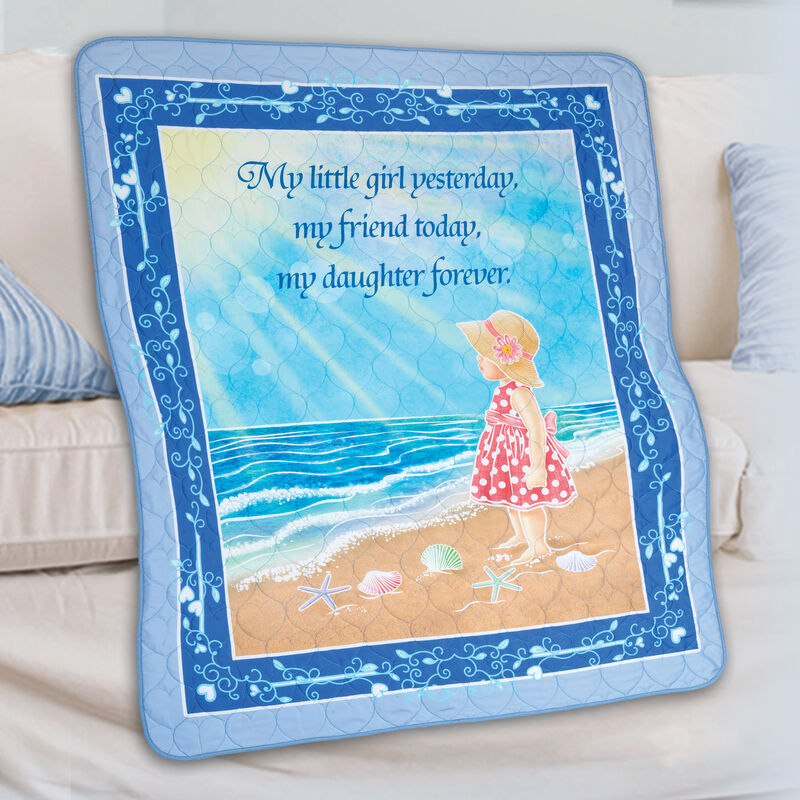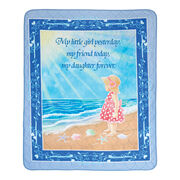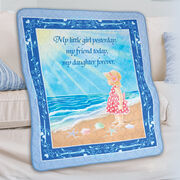 My Daughter Forever Keepsake Quilt
A timeless expression of your love.
Your daughter will love the scene of a little girl watching the waves gently lapping on the shore, recalling her own childhood memories and the treasured moments you spent together.
Each time she snuggles into the quilted blanket, she will be reminded that your love for her is all-encompassing and still grows stronger every single day.
Most of all, she'll be moved by the loving sentiment: "My little girl yesterday, my friend today, my daughter forever."
The colors are rich and attractive, and the detail is impressive.
This exquisite heart-stitched quilt is 100% polyester and machine washable; lightweight yet durable and easy to clean.
Show Less
Show More
Give your daughter a warm reminder of how much you love her…
Your daughter has been the light of your life from the moment you first held her in your arms. This gift is the perfect way to express your endless love. The Danbury Mint proudly presents the My Daughter Forever Keepsake Quilt, featuring a special message for your daughter — an unforgettable keepsake she'll treasure forever.
Product Specifications:
Material: 100% Polyester
Size: 50"x 60"

Item #:11419-0010