Son-In-Law Crystal Desk Clock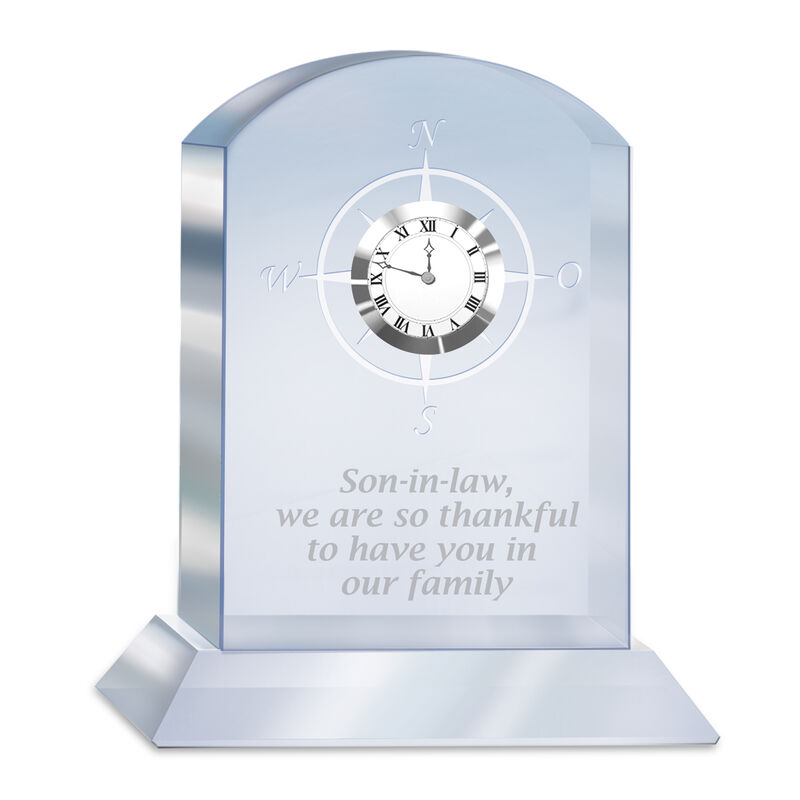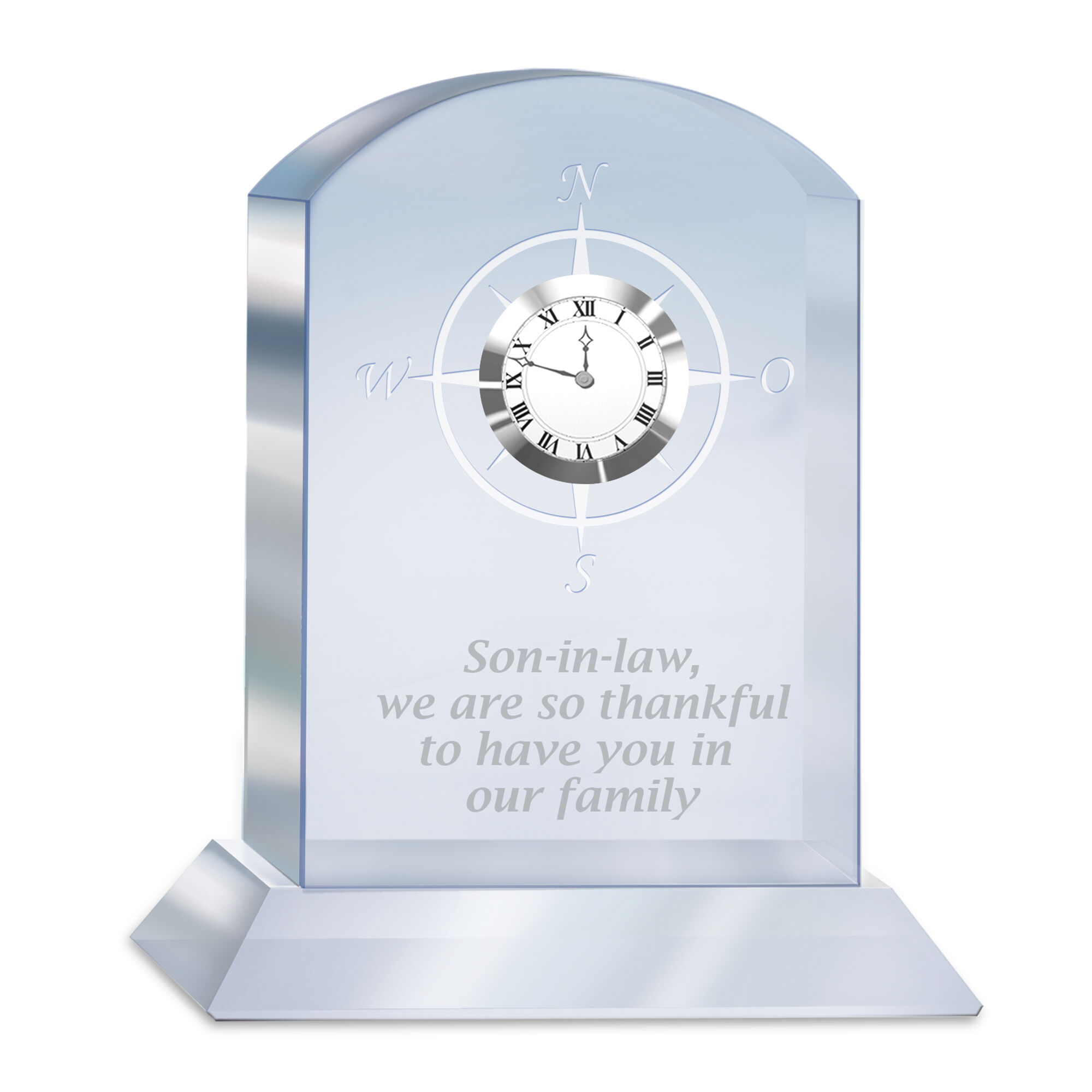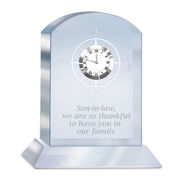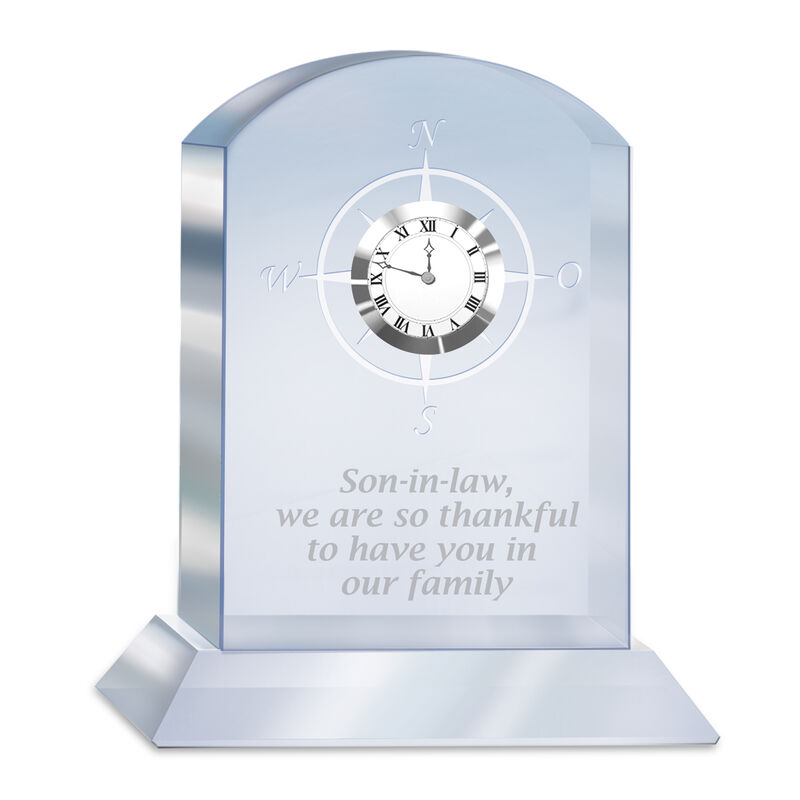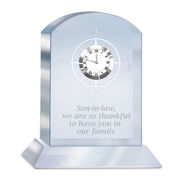 Son-In-Law Crystal Desk Clock
A gift your son-in-law will treasure…
This classic desk clock is crafted from sparkling crystal and is embellished with a compass rose design indicating the four cardinal points to guide him on his journey through life.
The timepiece itself is framed with a silver-toned bezel and features a precision quartz movement that will tell time with steadfast accuracy.
Completing this meaningful treasure, the clock is inscribed "Son-in-law, we are so thankful to have you in our family" — a constant reminder of your love, whenever he checks the time.
Show Less
Show More
Shipping charge shown in shopping cart.
From the moment your son-in-law joined your family, he has brought strength, love and pride — he's truly been a gift to you and your loved ones, and you are thankful for him every day.
Product Specifications:
Material: Crystal
Size: Clock is 4" Wide x 4-1/2" Tall
Item #:10223-0026