Time is running out! Free expedited delivery when you order in the next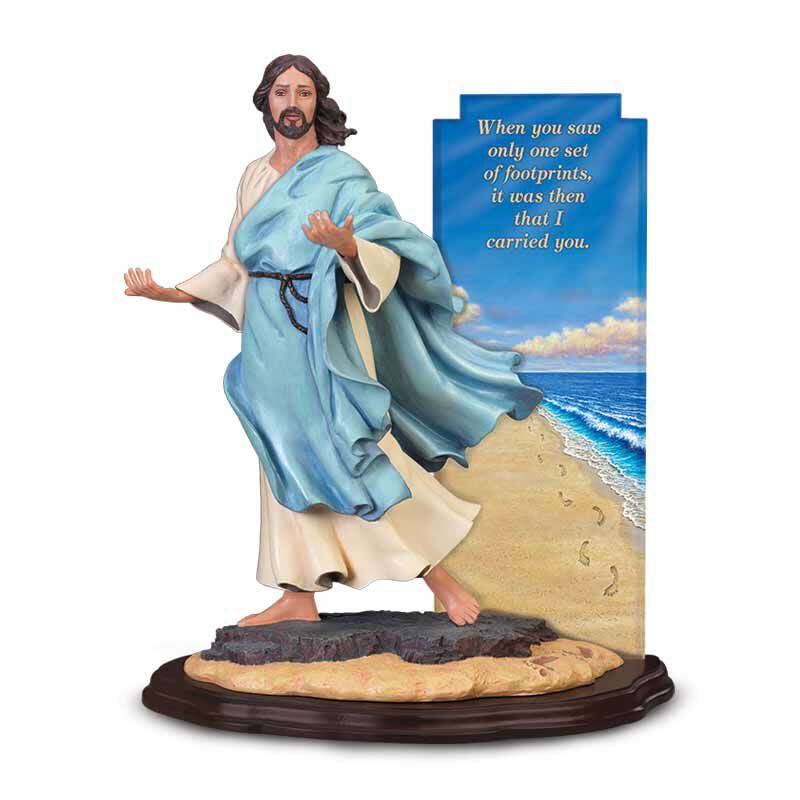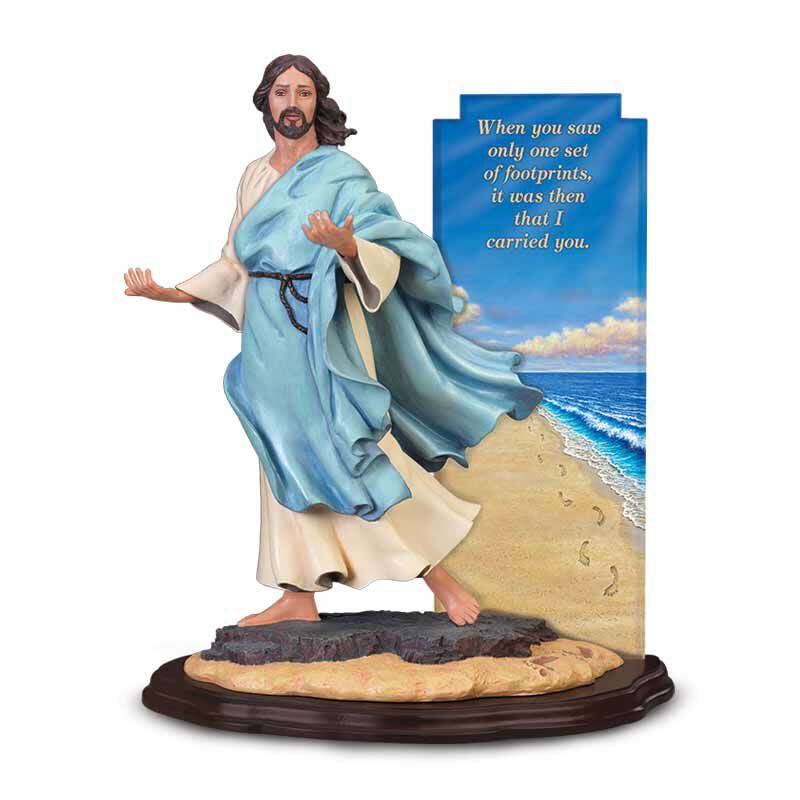 An inspirational, hand-painted sculpture celebrating Christ's infinite love and compassion.

Perhaps one of the most cherished and inspiring of all Christian poems, "Footprints" reminds us that Christ's love and compassion for us are as infinite and vast as the sea itself. When we need Him most, He is there to shoulder the burden and carry us through difficult times.

Now, you can bring the message of His profound love into your home with this stunning masterpiece. Presenting… Footprints in the Sand, a hand-painted, cold-cast porcelain sculpture of Jesus, inspired by the poem "Footprints" and available exclusively from the Danbury Mint.

Show Less
Show More
Ships in 3-5 business days.
A masterfully sculpted and meticulously handcrafted work of art!

Footprints in the Sand is faithfully reproduced in cold-cast porcelain, a special blend of powdered porcelain and resin prized for its ability to capture minute details, from His tranquil expression to the soft folds of His azure robes billowing in the wind, and even the rocks and sand on which He walks. The sculpture is then lovingly hand painted in rich colors and natural hues to evoke the warmth of the scene.
What's more, the sculpture features an exquisite crystal backdrop as the perfect finishing touch that brings this scene to life. Gentle waves lap at the edge of the sand, dotted with His graceful footprints. The crystal backdrop contains the passage, "When you saw only one set of footprints, it was then that I carried you." What's more, the sculpture is mounted on a handsome carved wooden base for easy display in your home.



Product Specifications:

Measures approximately 10 ¼" tall.


Item #:5572-0015