Songbird Seasonal Scent-sations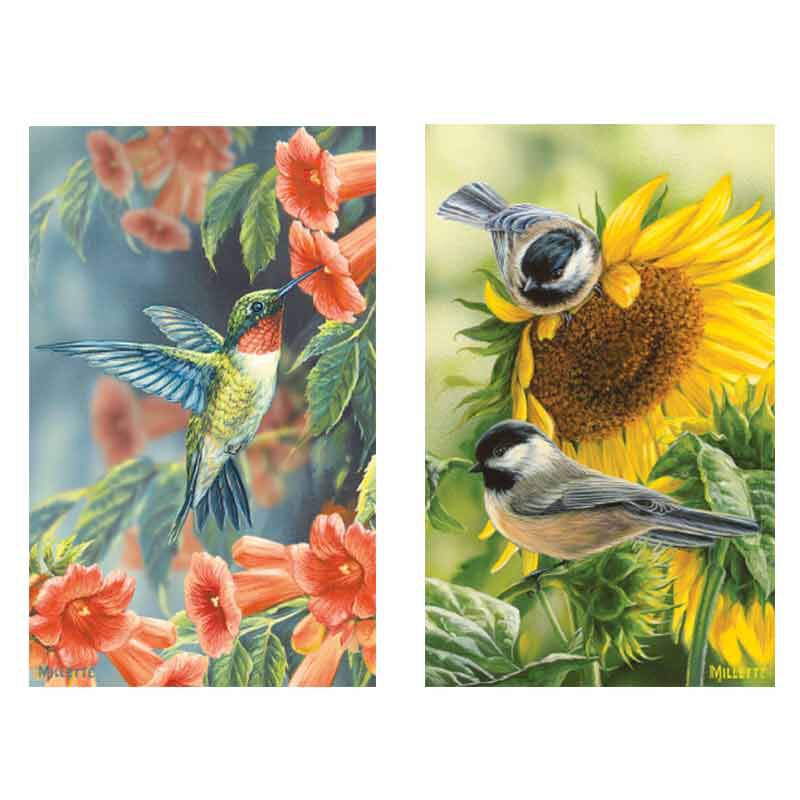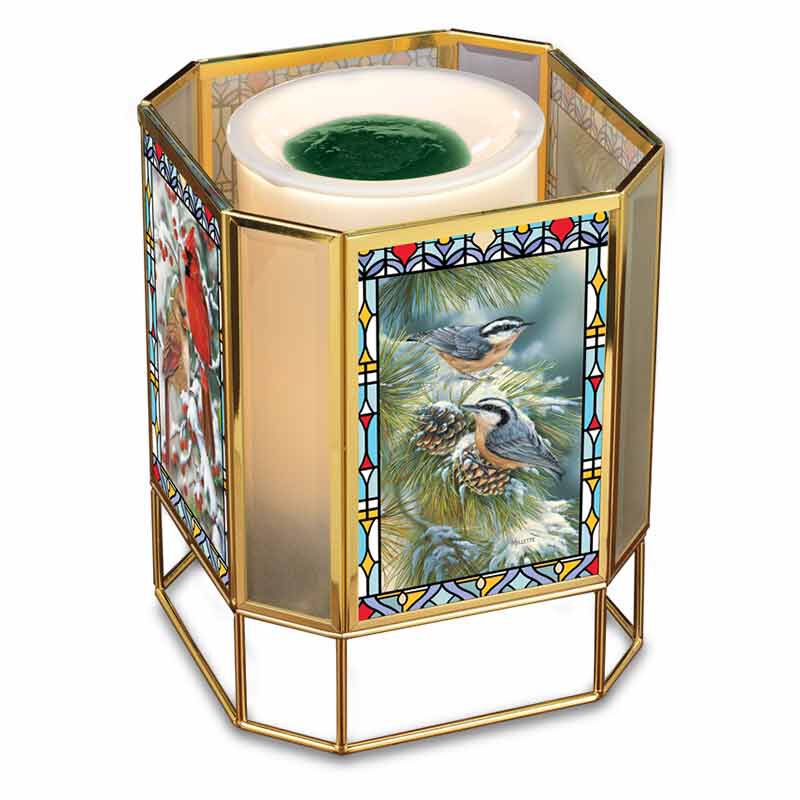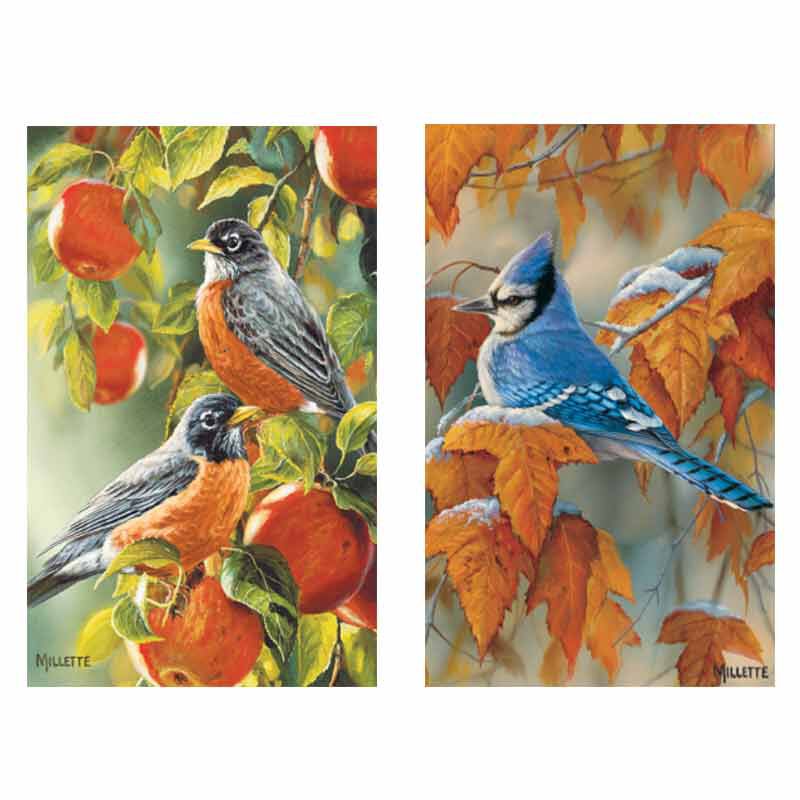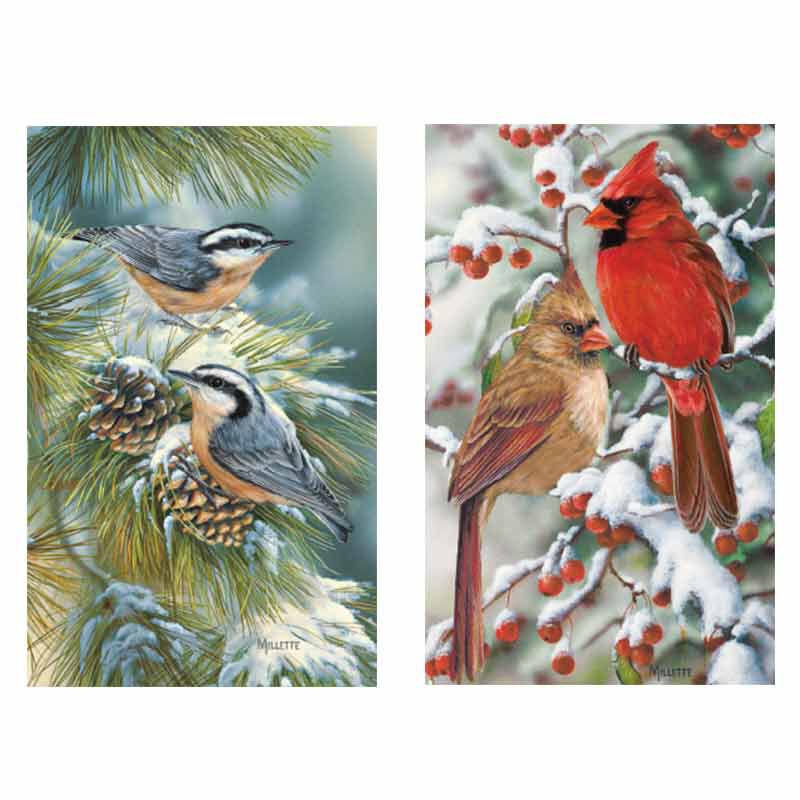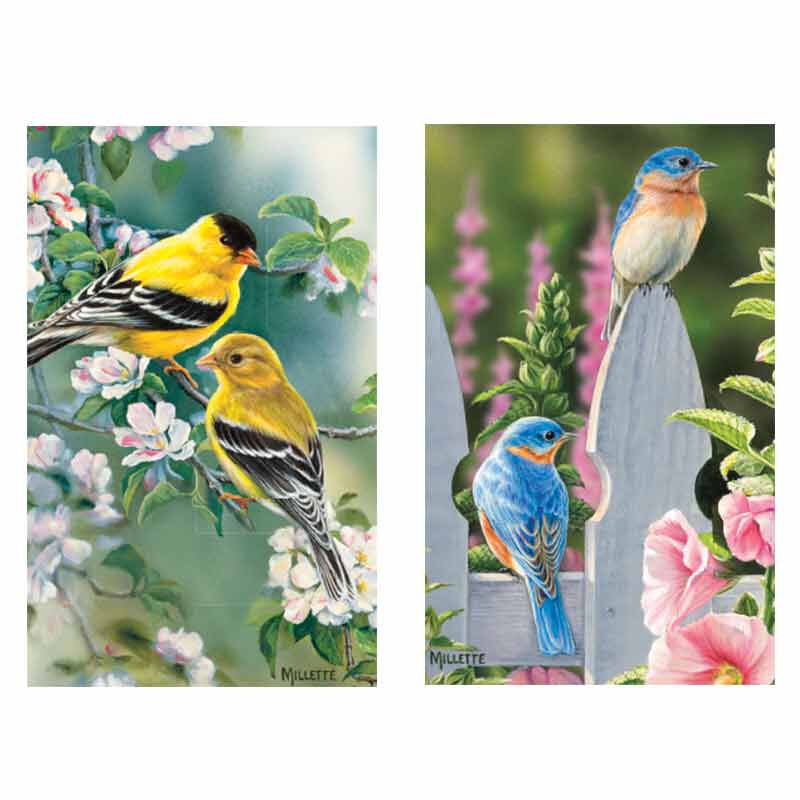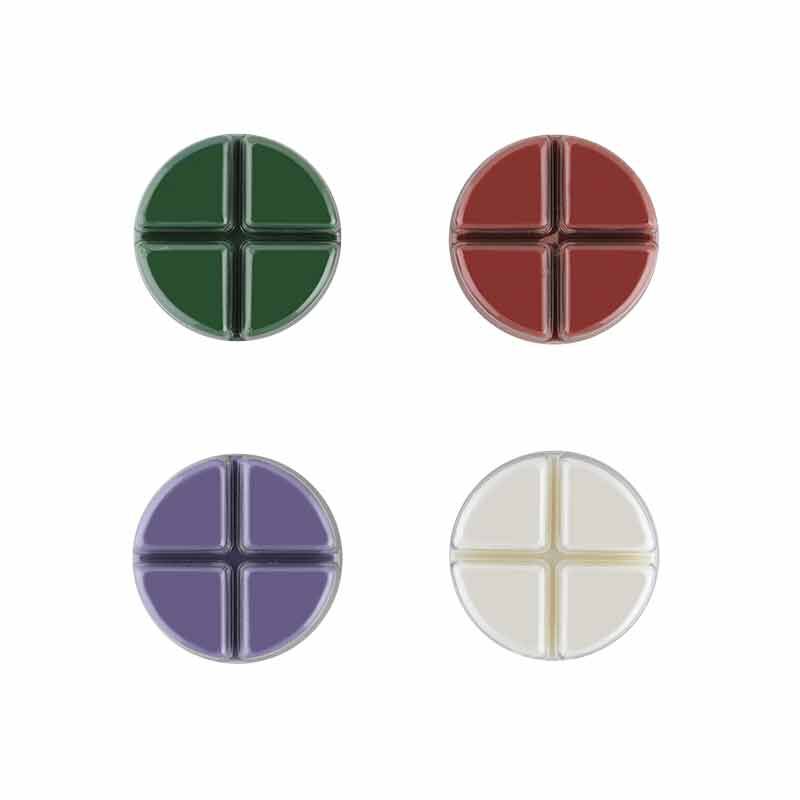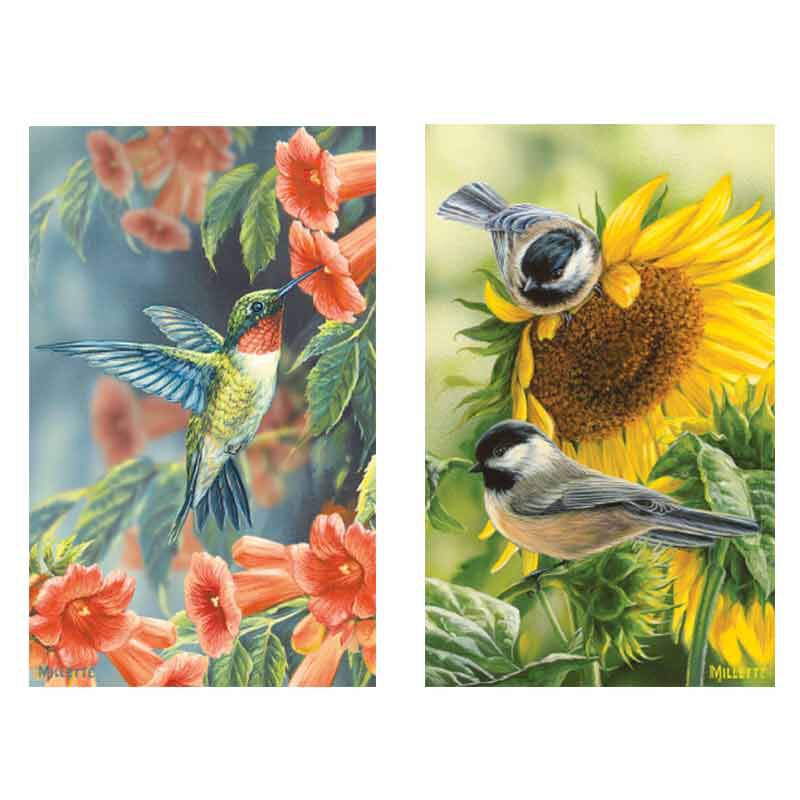 An elegant, stained glass-style illuminated wax warmer brimming with the sights and scents of the season.

A beautiful, tabletop lamp featuring four sets of interchangeable stained glass-style panels depicting songbirds in seasonal settings and a built-in, fine porcelain wax warmer that brings the perfect seasonal fragrance into your home.
Each set of stained glass-style decorative panels features the masterful artwork of Rosemary Millette depicting songbirds in picturesque seasonal settings. The glass panels can be easily changed with each season by sliding them in and out of the lamp's metal frame.
From white lilac blossoms in spring, to lavender in summer, warm cinnamon in fall and pine boughs in winter, each fragrance perfectly captures the essence of the seasons.
Dramatically lit by a low-wattage, soft-glow bulb to cast a warm glow and powered by UL-listed electrical components.
The sturdy, golden metal frame of the lamp is expertly hand-finished by skilled artisans and is sure to enhance any decor.
Show Less
Show More
Now accepting orders. This product will ship by May 2022.
Now available for pre-order
The ambiance and fragrance of a lit scented candle without the flame!

Seasonal Scent-sations is designed to excite the senses with a delightful aroma of each season. Four enticing fragrances perfectly capture the essence of spring, summer, fall and winter. There's nothing like the wintry-fresh aroma of pine wafting through your home, creating the allure of a mountain cabin. The soothing summer scent of lavender transforms any setting into a luxury spa. White lilac blossoms – a springtime favorite – brings the refreshing splendor of the outdoors inside while fall's sweet, spicy scent of cinnamon is believed to be invigorating and to promote the feeling of joy.




Product Specifications:

Material: Metal Framed Lamp with 16 Stained Glass-style panels (2 panels of each of the 8 unique designs), Fine Porcelain Wax Warmer, 4 Wax Scents, a 25 Watt Lightbulb (included)
Size: Approximately 8" Tall x 7" Wide


Item #:2179-0019