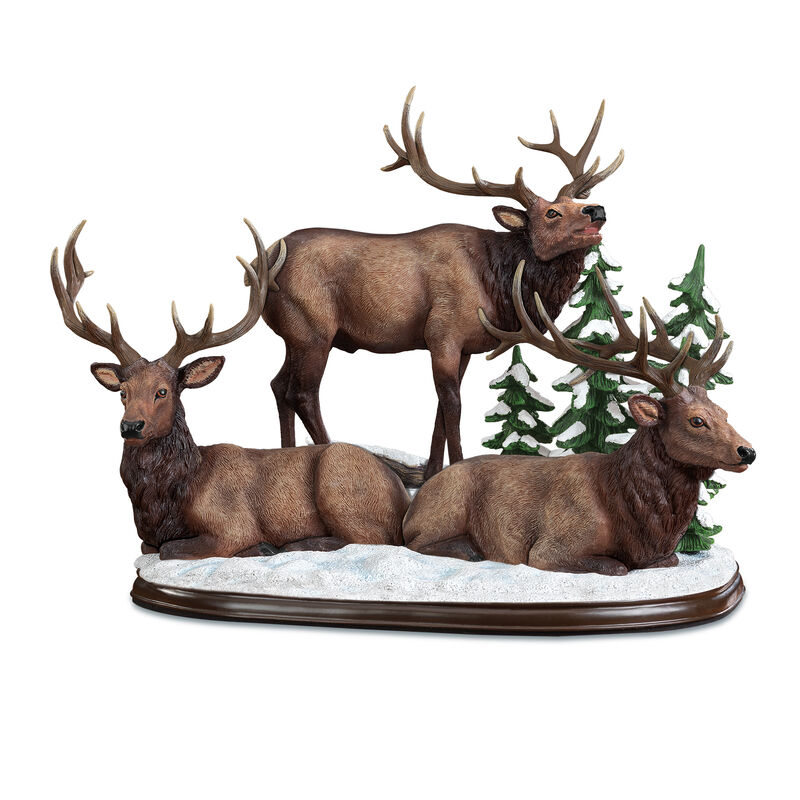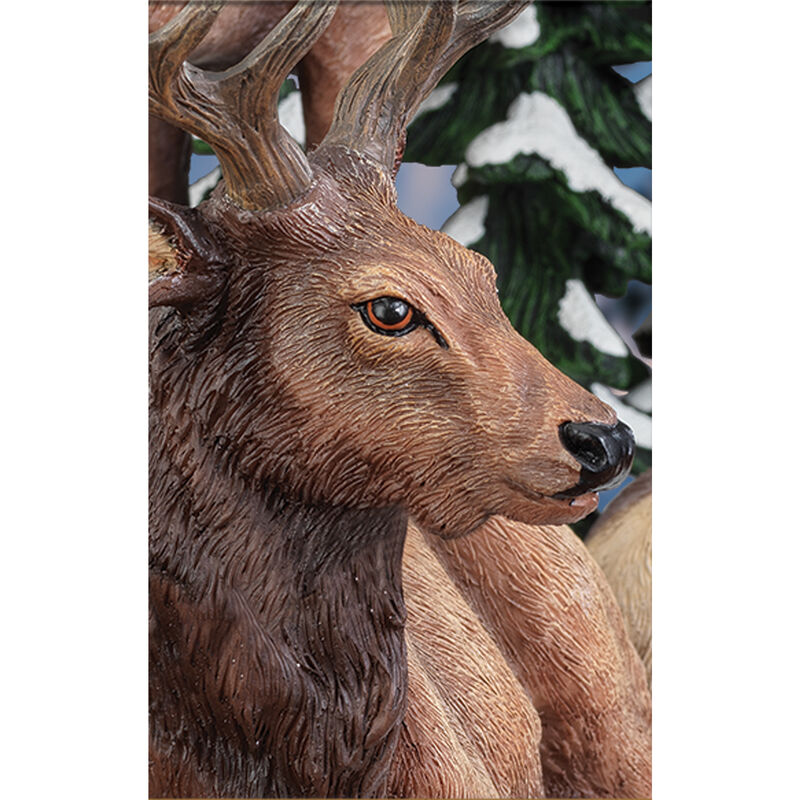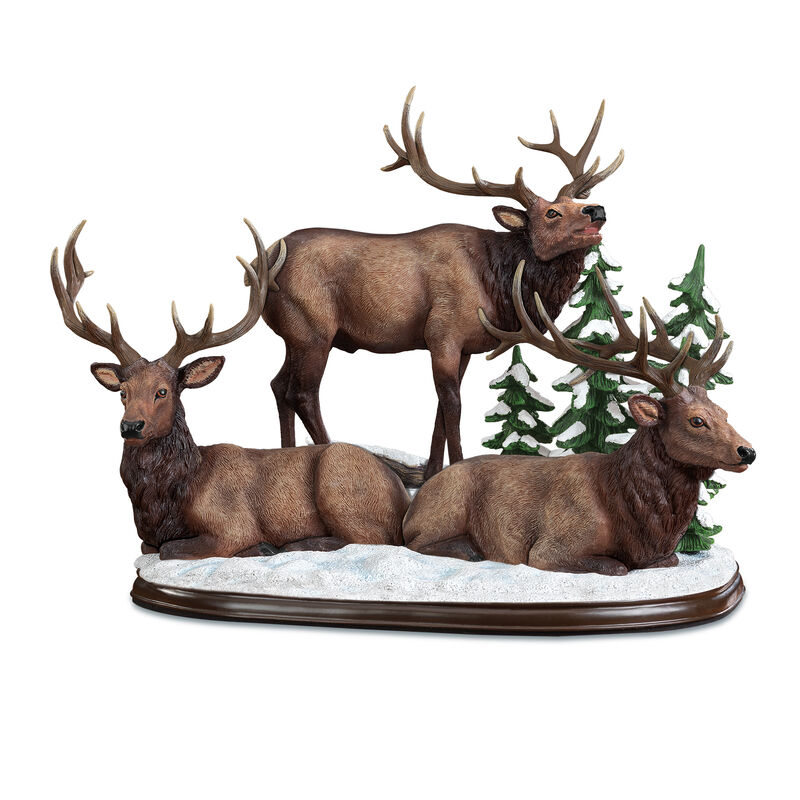 A trio of world-class bull elk in an incredibly lifelike, hand-painted wildlife masterpiece.
An incredibly realistic sculpture of a trophy bull elk bugling loudly into the air as two massive elk lay silently nearby in the fresh snowfall.
Expertly sculpted to capture the sheer size and majesty of each massive bull elk as it surveys the harsh winter landscape.
Each sculpture is meticulously crafted of cold-cast porcelain and individually hand painted by skilled artisans to capture every natural hue and subtle nuance.
A Danbury Mint exclusive; attractively priced; convenient to acquire; satisfaction guaranteed.
A must-have for any avid hunter or outdoorsman!
Show Less
Show More
Now accepting orders. This product will ship by Jun 2022.
Now available for pre-order
Product Specifications:
Material: Cold-cast Porcelain
Size: 11" Wide x 10" Tall x 9-1/2" Deep
Item #:2400-0010