The President Barack Obama Sculpture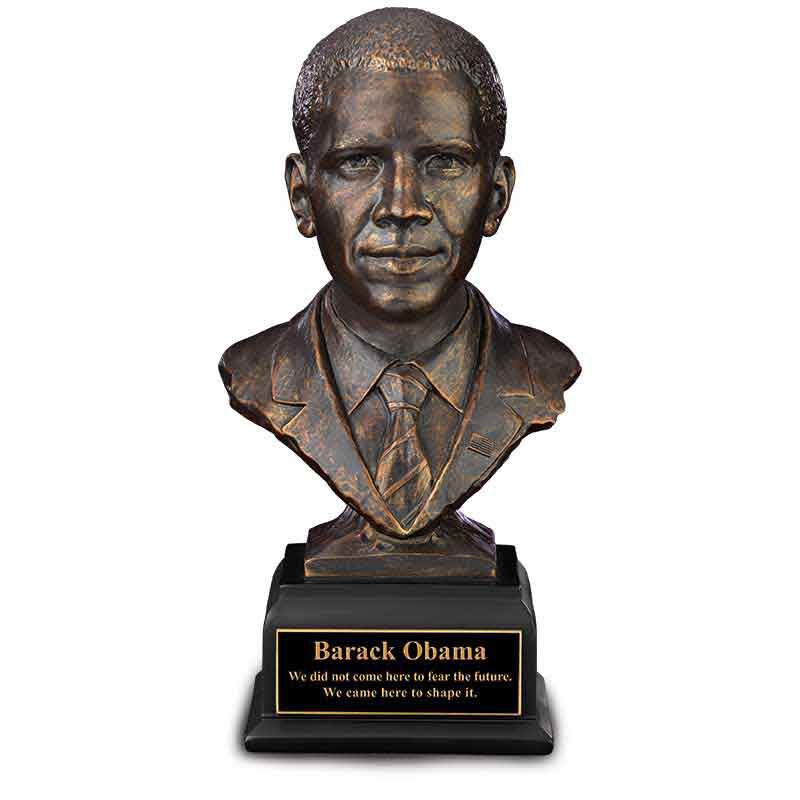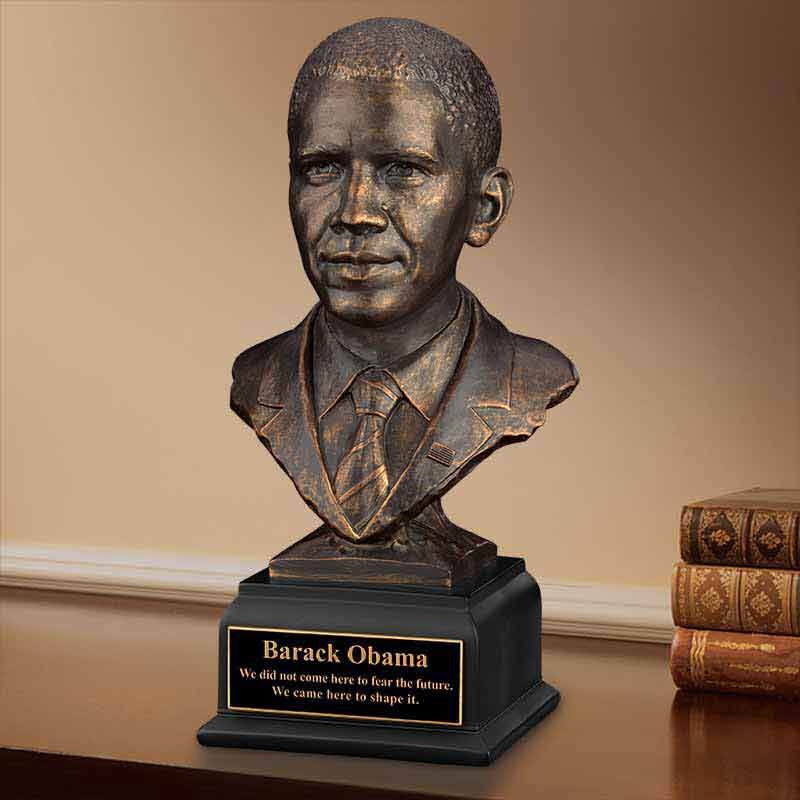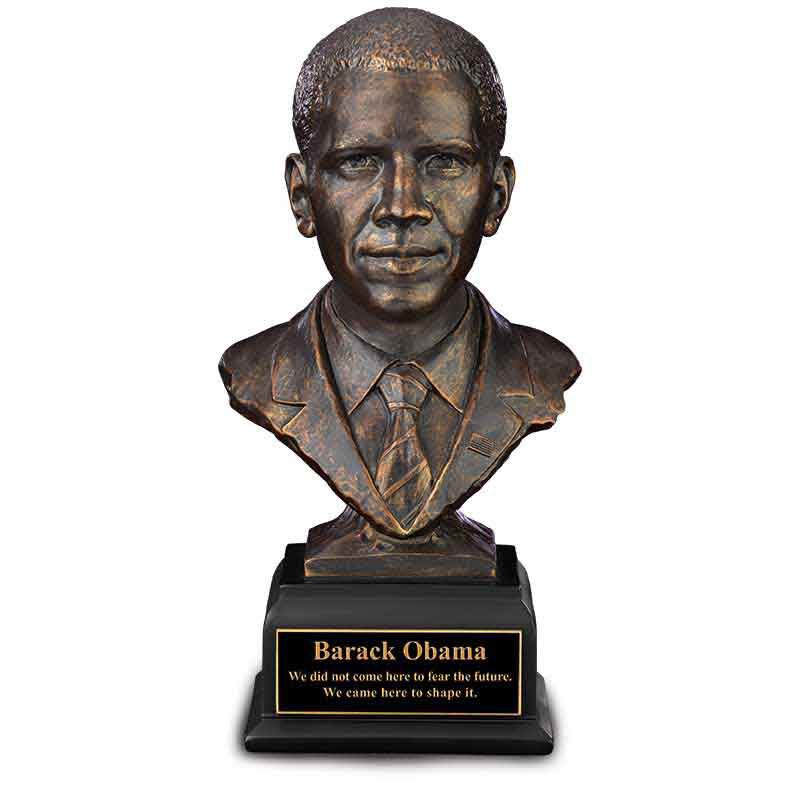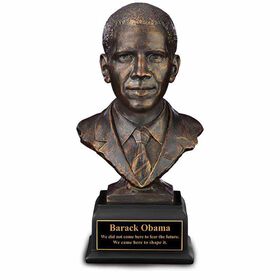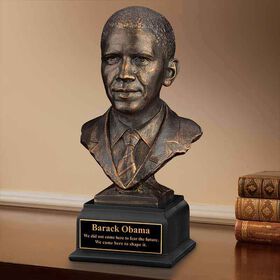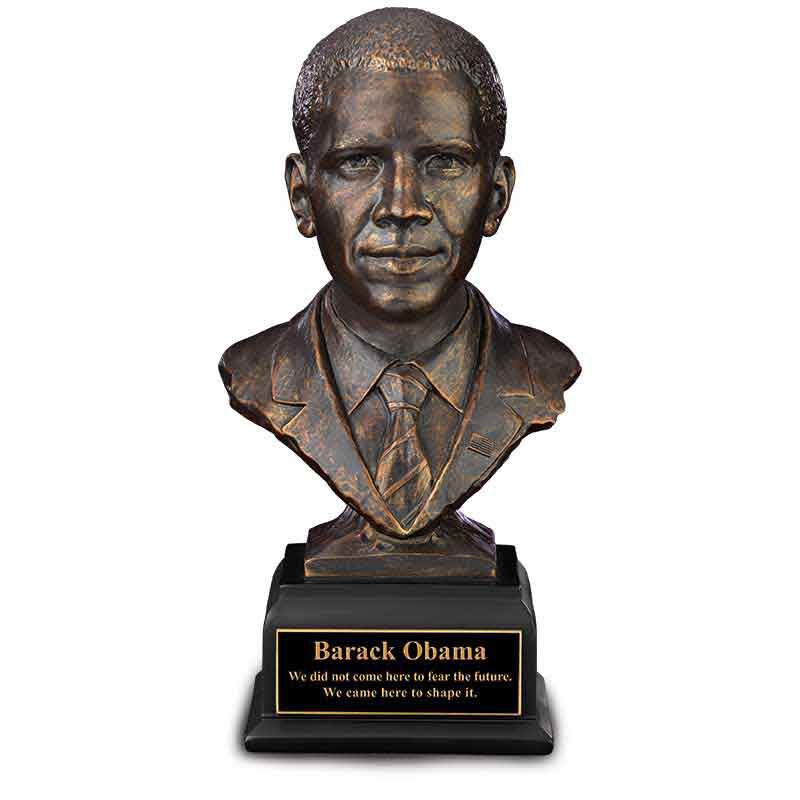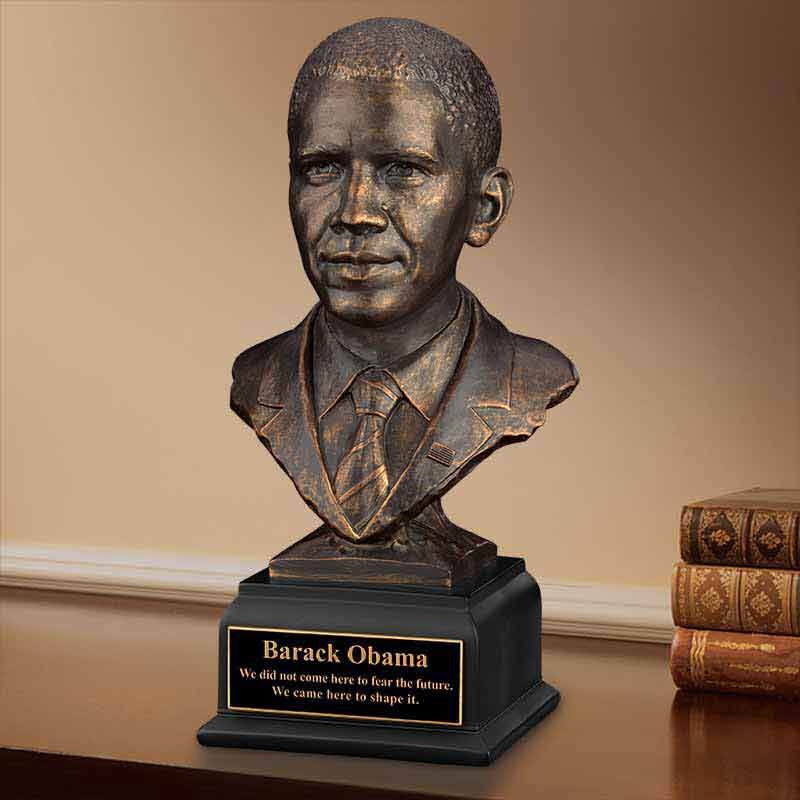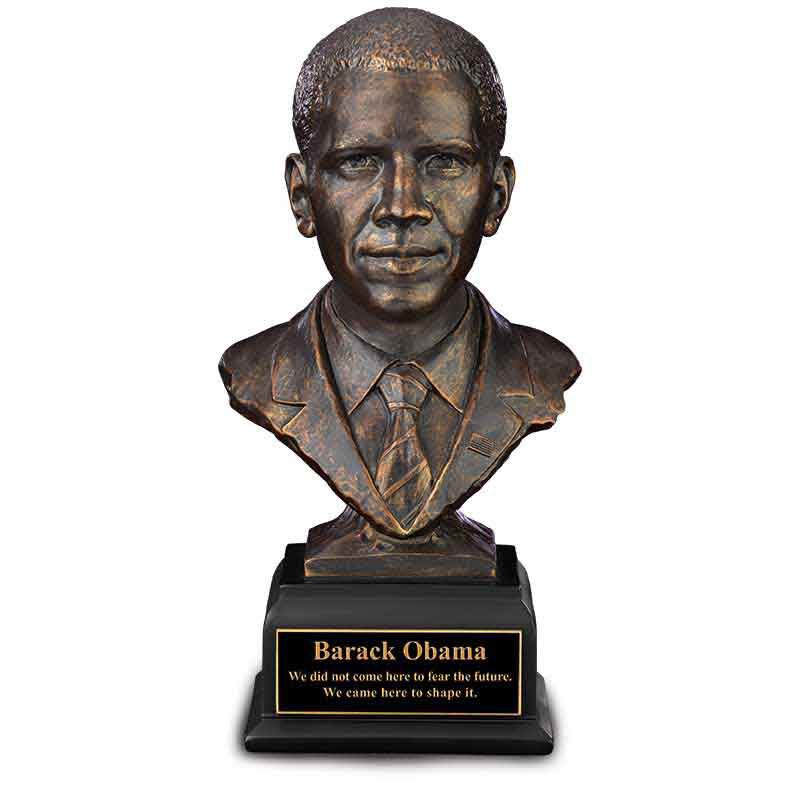 A timeless tribute to an extraordinary legacy.

Commemorating a remarkable presidency, Barack Obama's dignified and confident image has been re-created by top-flight sculptors.
Crafted of cold-cast porcelain and professionally finished, evoking a stately bronze patina.
Mounted on a handsome wooden base.
Measures a full 10" tall.
A Danbury Mint exclusive.
Show Less
Show More
Now available for pre-order. Ships Jun 2023.
Now available for pre-order
An incredibly realistic portrayal celebrating an American legacy.

From the moment Barack Obama entered the White House to the day he waved farewell, his time in the Oval Office was destined for the history books. America's first African-American president assumed his responsibilities with unparalleled respect for the American dream. His eloquence before groups young and old, heads of state and heads of households won the admiration of millions. Never faltering in his determination to create a better, stronger America for all, Barack Obama earned the Nobel Peace Prize and held the highest approval ratings of any American president when he left office.

Now, in recognition of his awe-inspiring leadership and his historic presidency, the Danbury Mint presents The President Barack Obama Sculpture – a meticulously detailed collector sculpture of incredibly artistry. From his steady gaze to his warm expression, every detail of this sculpture is exquisitely crafted and exceptionally authentic. The sculpture is crafted of cold-cast porcelain and hand-finished to give the appearance of a bronze patina, evoking the style of classic Greek masterpieces. It is mounted on a wooden base accented with a plaque featuring President Obama's inspiring words, "We did not come here to fear the future. We came here to shape it."


Product Specifications:

Material: Cold-cast Porcelain
Size: 10" tall


Item #:5983-0042