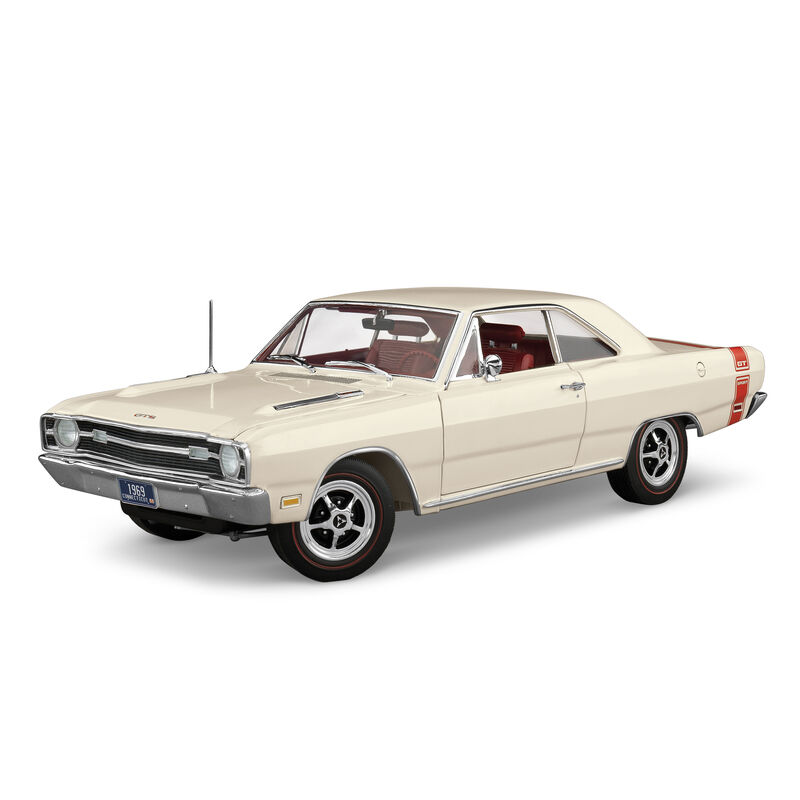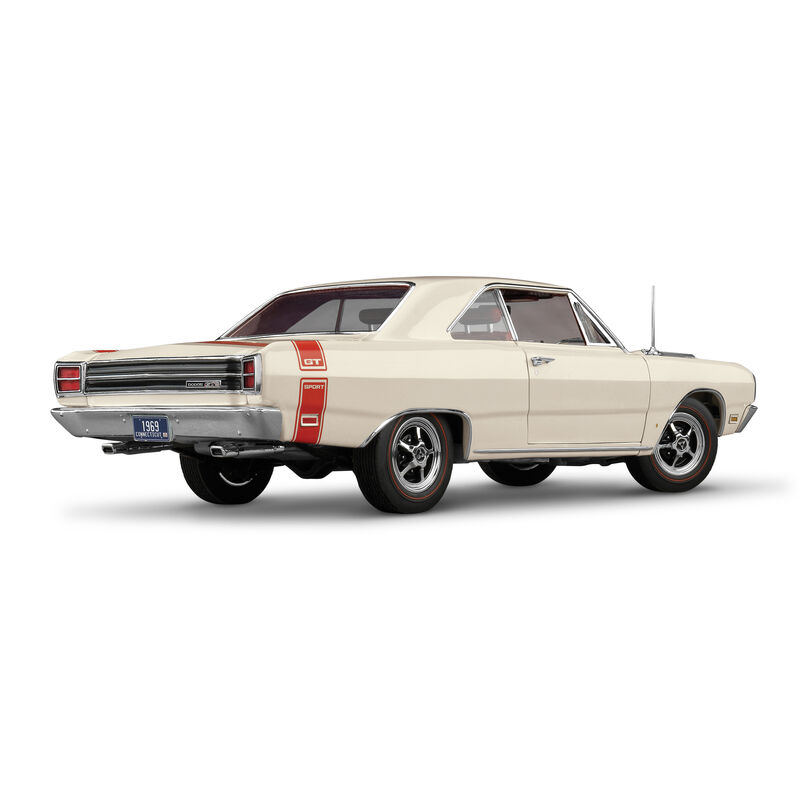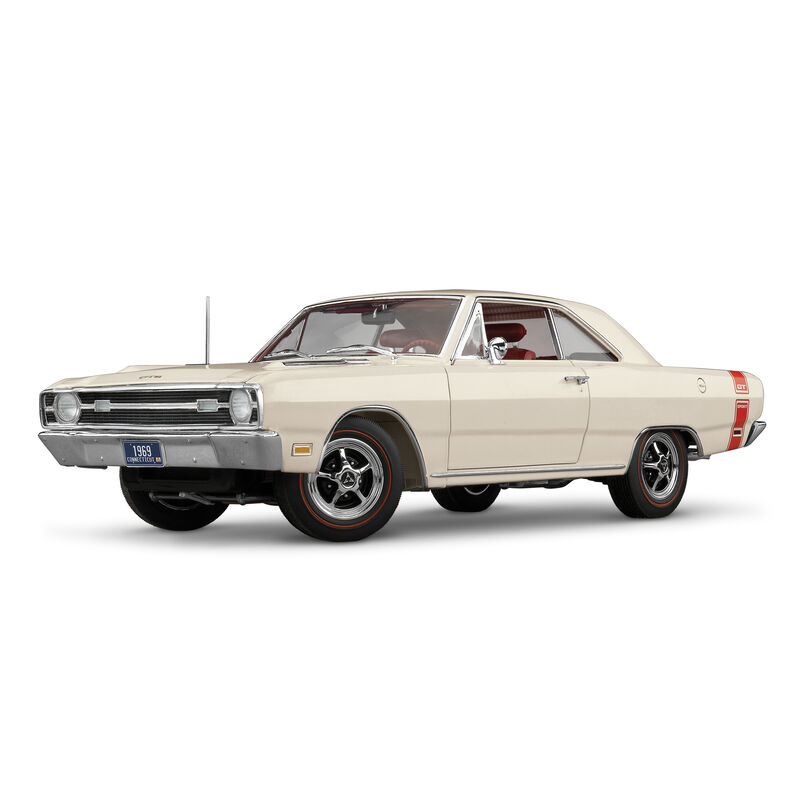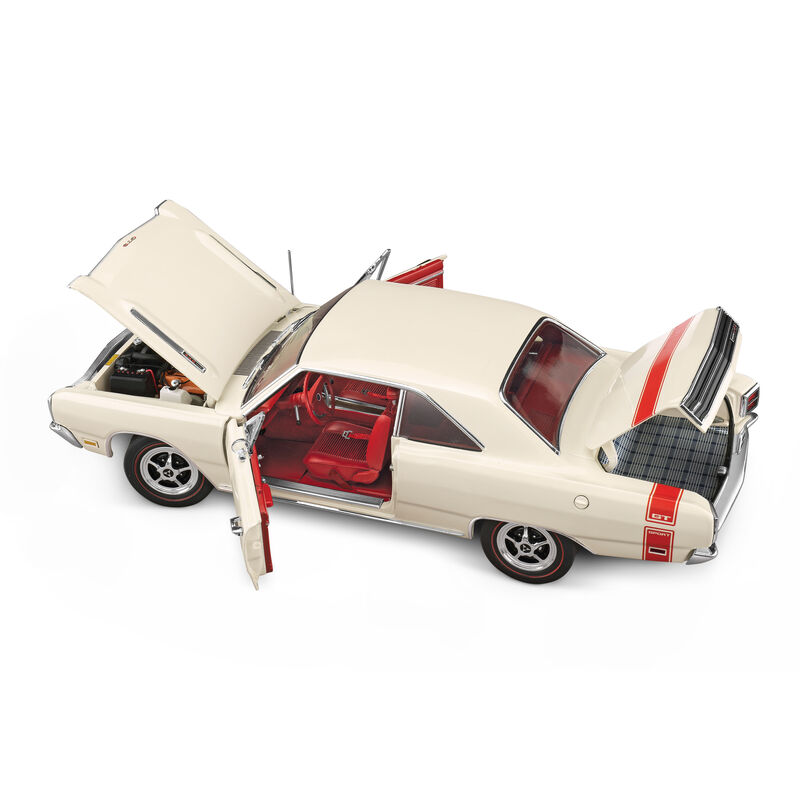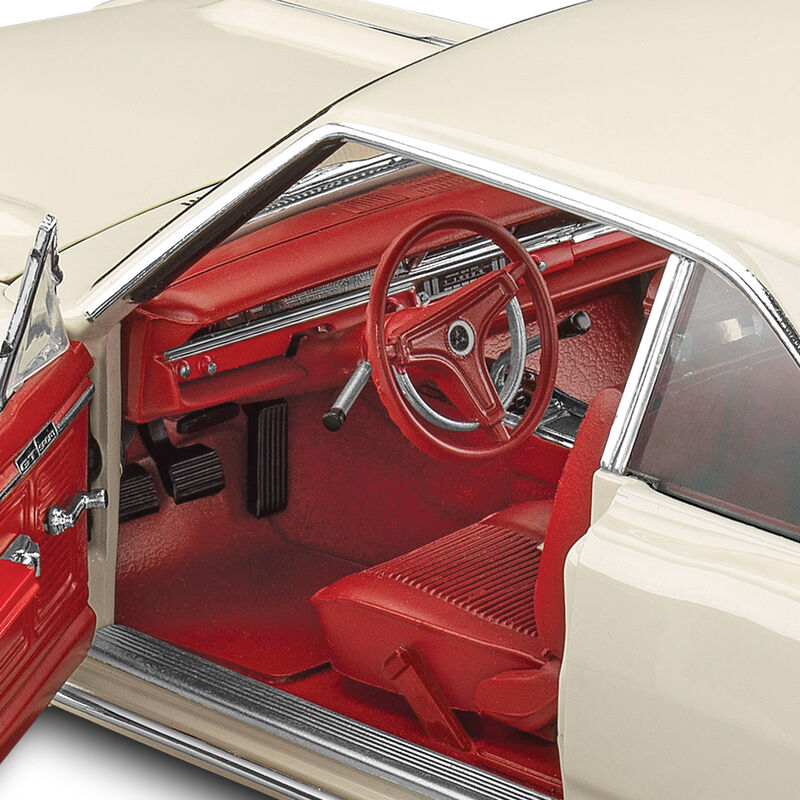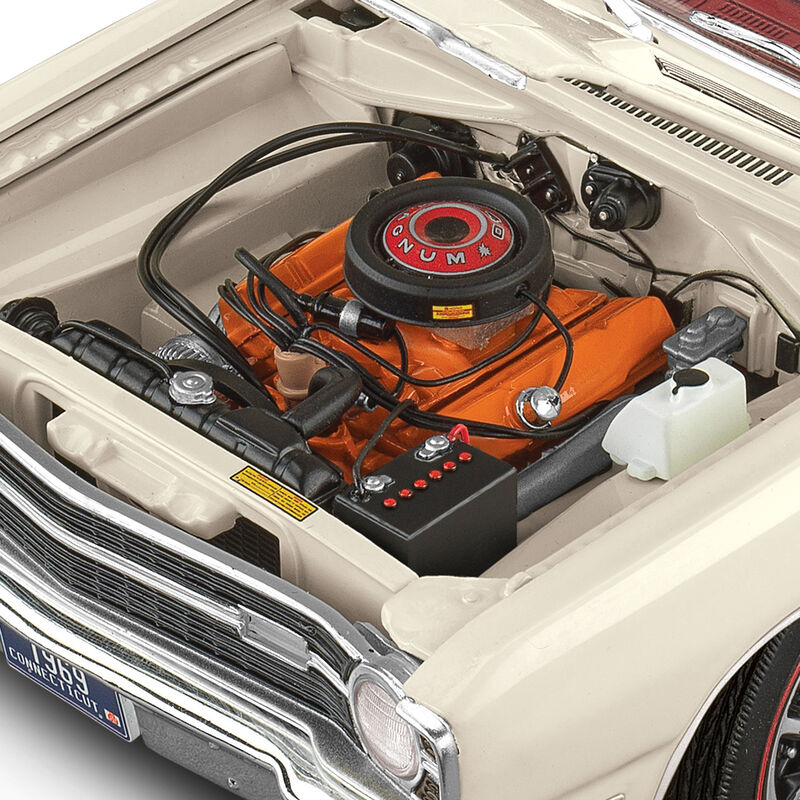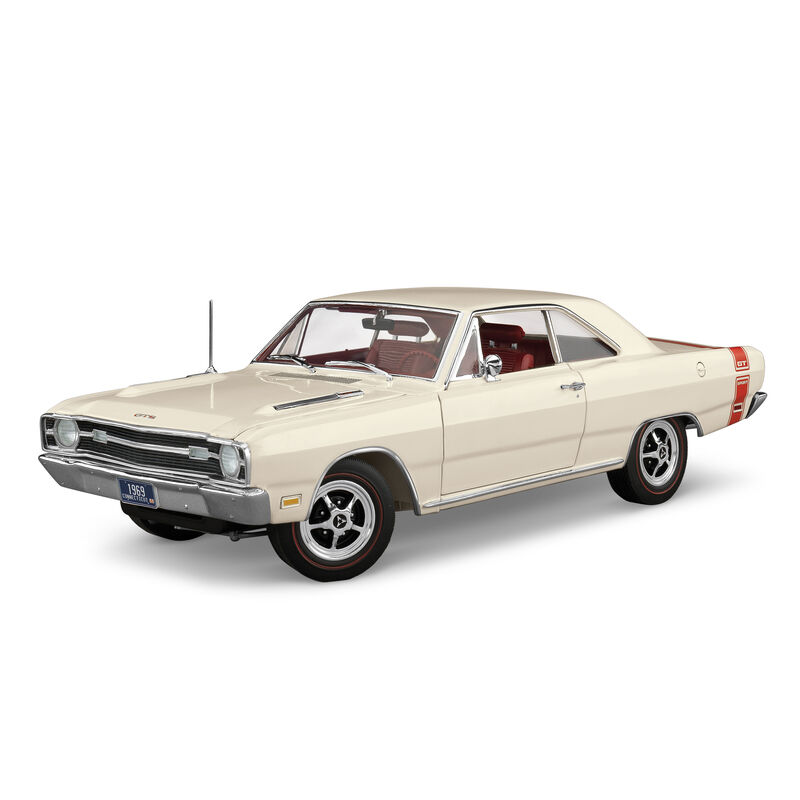 The compart car with BIG muscle!
The 60's were the height of the big-bodied muscle cars, each equipped with hefty engines for raw speed and performance.
Consequently, insurance companies became aware of the huge demand and increased monthly premiums causing the eventual demise of the muscle car market.
Dodge progressively released the 1969 Dodge Dart GTS outfitted with a smaller, lighter frame but left just enough room for the big block 440 Magnum option.
The Dart GTS was extremely nimble and deceivingly fast off the starting line leaving many of its adversaries in the dust!
Show Less
Show More
Ships in 3-5 business days.
Incredible level of detail and precision.
This remarkable model has been carefully crafted to replicate all the fascinating style of the actual car including the rarely seen four-barrel 440 cubic inch/375-hp "M" Code V8 engine. The model also features a host of amazing visual details that will set it apart in your collection, including chrome bumpers, chrome dual exhaust tips and the GT Bumble Bee stripe letting everyone know this is the upgraded sport model. Don't miss your opportunity to own this new replica. Order today!
Product Specifications:
Size: 1:18 Scale, 11" in Length

Item #:4626-0378