Time is running out! Guaranteed delivery before Christmas when you order in the next
Seasons of Enchantment Songbird Clock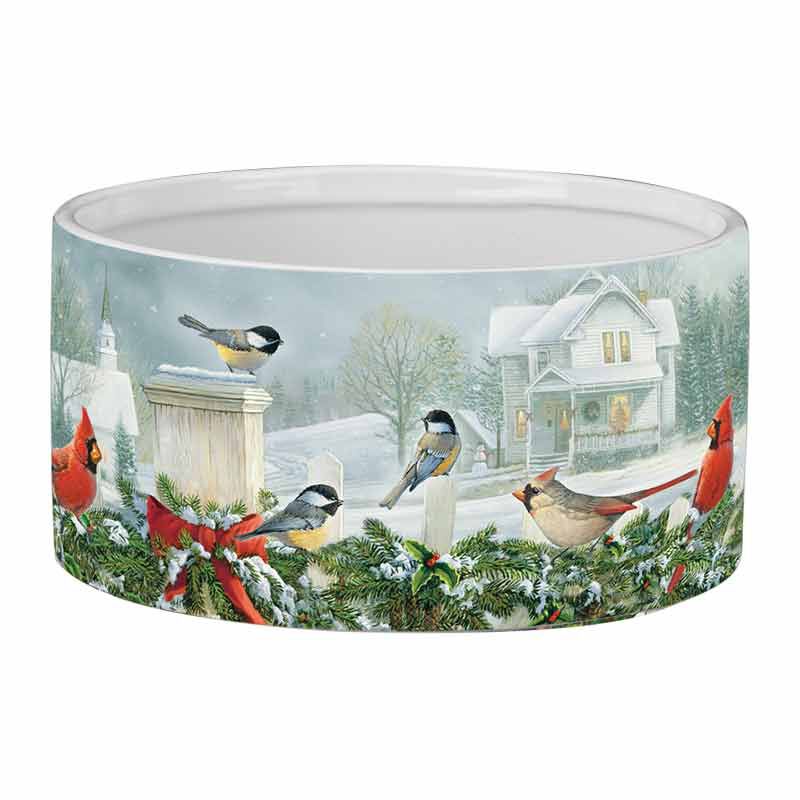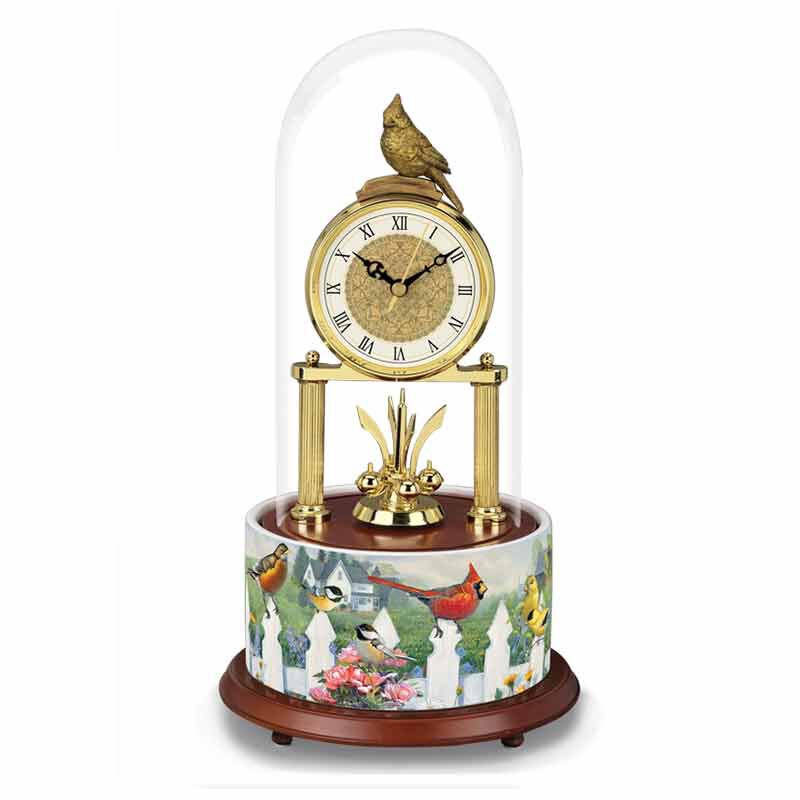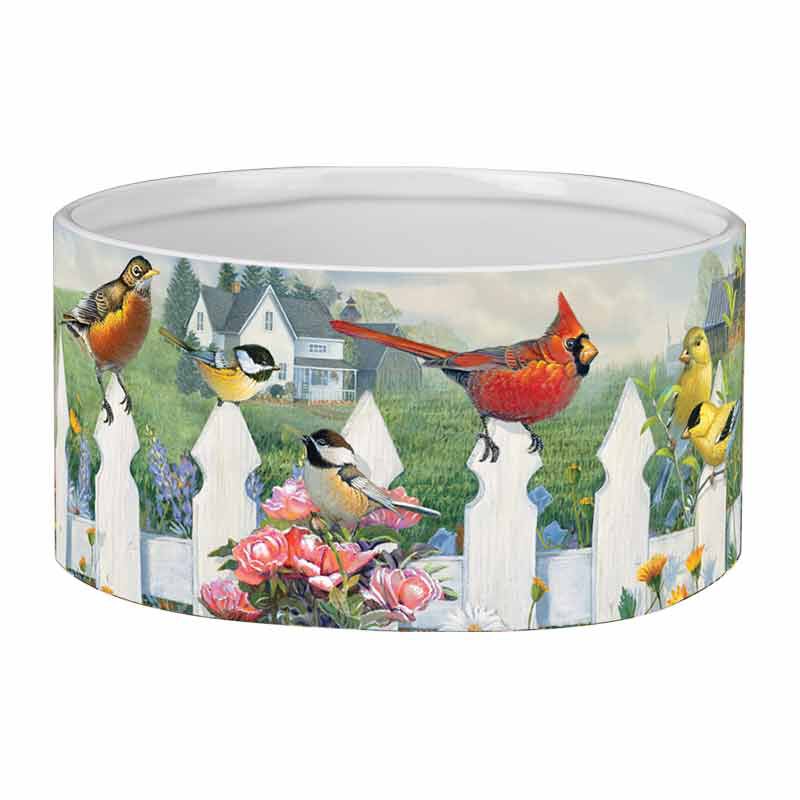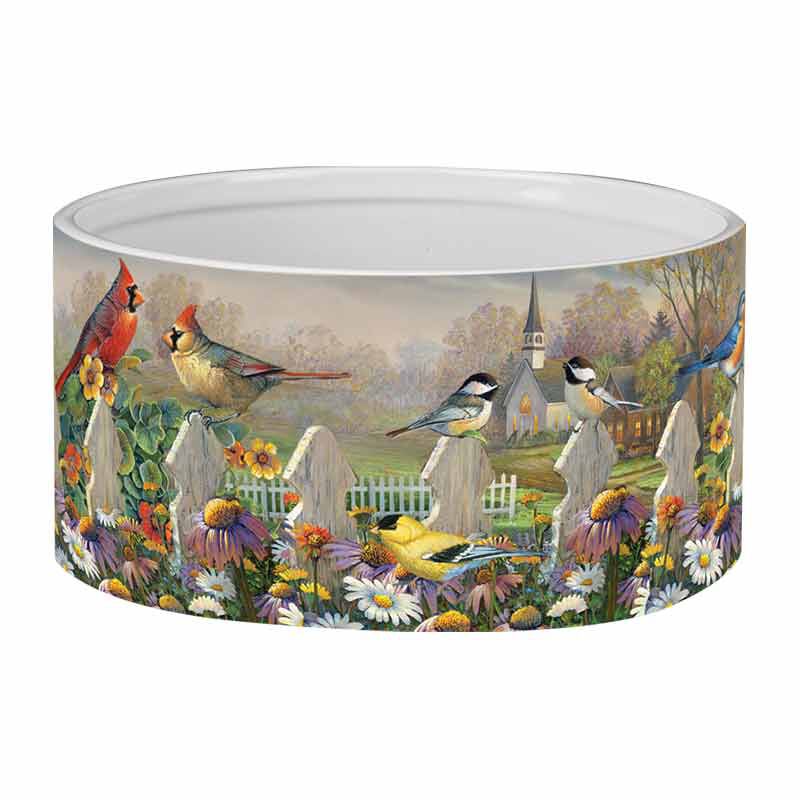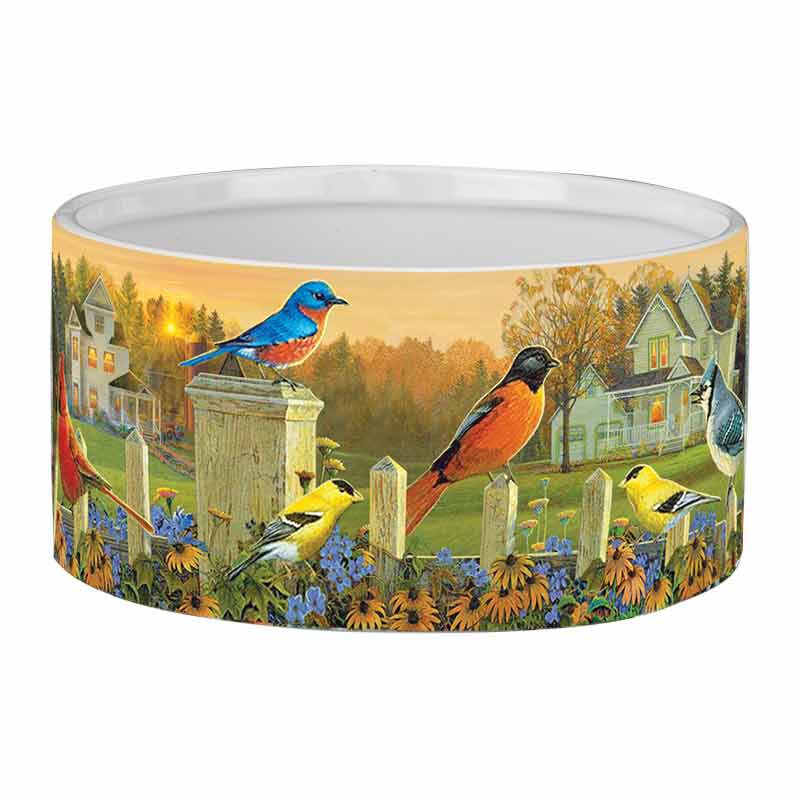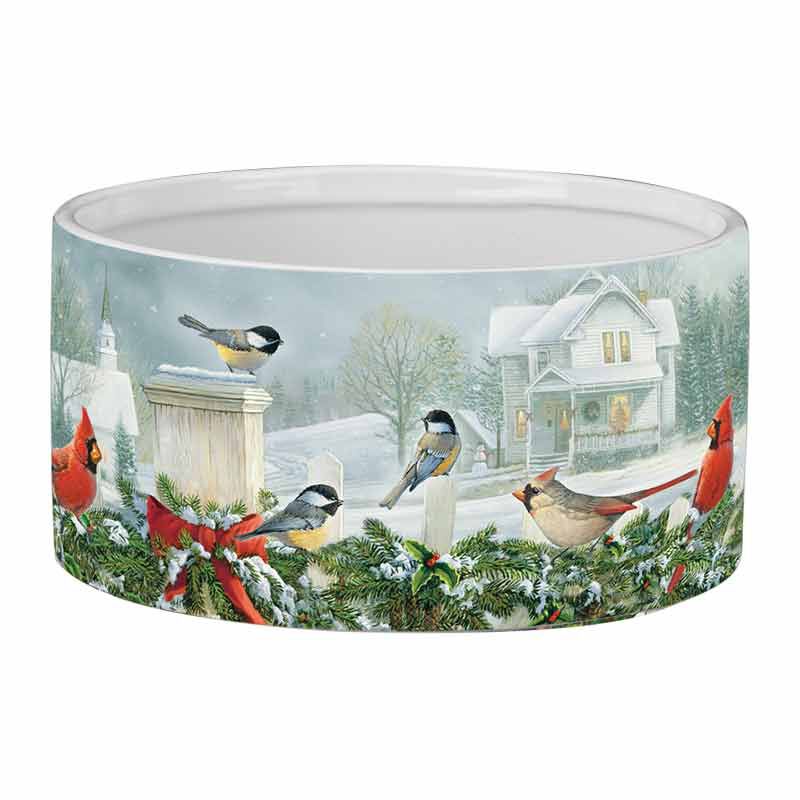 An exquisitely crafted, elegant timepiece brimming with the beauty and charm of songbirds.

A stunning, high-quality mantel clock featuring four interchangeable fine-porcelain rings decorated with delightful seasonal songbird artwork.
Each fine-porcelain ring features stunning artwork by Sam Timm depicting songbirds in picturesque seasonal settings. The decorative rings can be easily changed with each season by sliding them over the glass dome and fitting them snugly on the clock's base.
The classic anniversary-style clock is mounted on a handsome wooden base and covered with a protective glass dome. It features a golden dial with black roman numerals, a revolving pendulum, and is adorned with a decorative golden cardinal finial.
Features an accurate quartz movement guaranteed to keep perfect time. Batteries included!
Show Less
Show More
Ships in 5-7 business days.
Features four interchangeable seasonal designs!

Seasons of Enchantment features four interchangeable fine-porcelain rings emblazoned with original, breathtaking artistry depicting songbirds in stunning seasonal settings. Featuring artwork by acclaimed artist Sam Timm, each picturesque ring easily slides over the glass dome to fit snugly on the clock's wooden base.

The dazzling red of winter's glorious cardinals and festive crimson ribbons set the magical scene for the snowy winter months. Cardinals, robins, goldfinches and chickadees gather on a picket fence embraced by early spring flowers while the lush summer and fall blooms provide glorious settings for nature's winged wonders that also include bluebirds and orioles. Each original design is absolutely spellbinding in its wealth of lifelike detail.



Product Specifications:

Material: Ring - Cold-cast Porcelain, Clock - Wooden Base, 2 AA Batteries Included
Size: Clock is approximately 13-1/2" Tall x 7" Wide


Item #:1925-0018