My Daughter Crystal Light-Up Heart Clock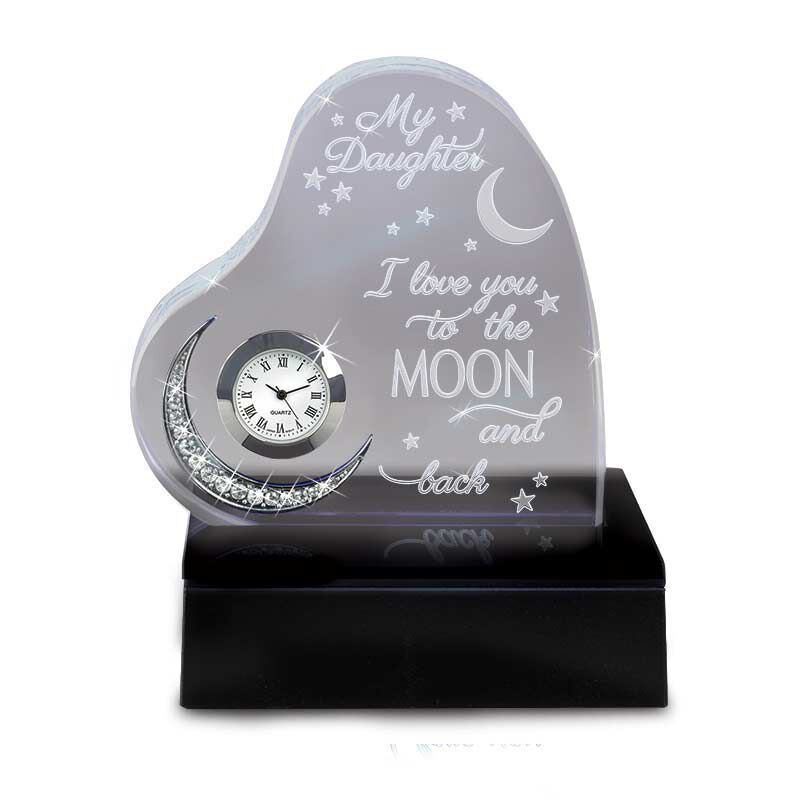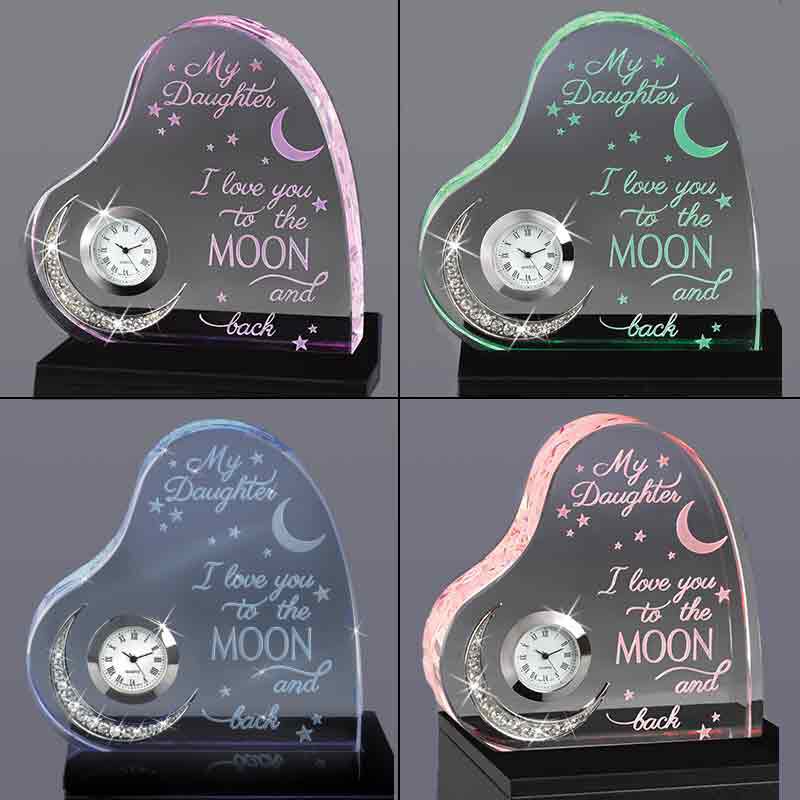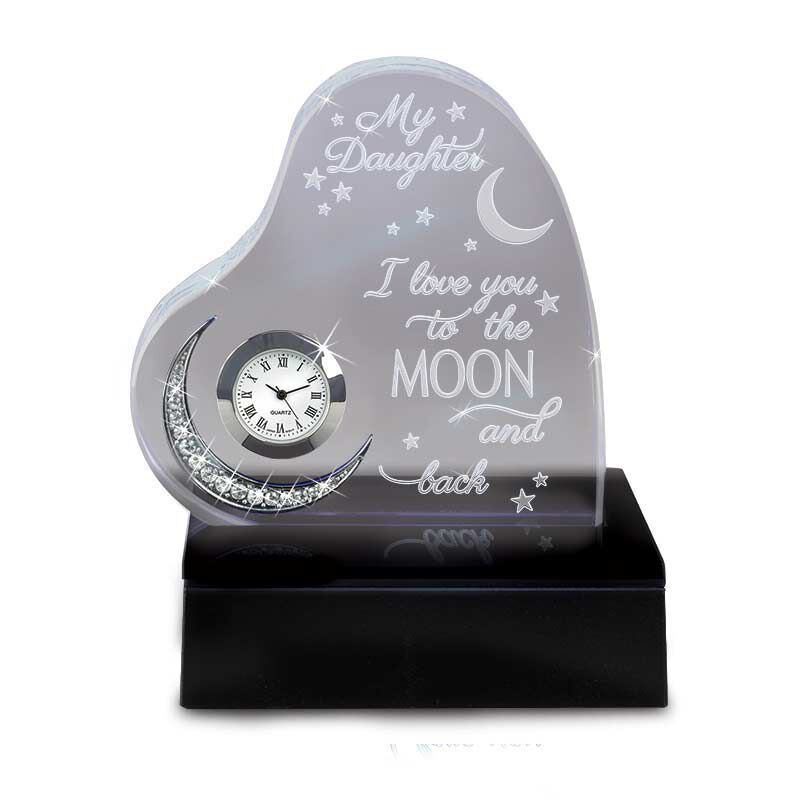 This breathtaking, crystal heart-shaped clock is brimming with fine details. A classic silver-tone timepiece nestles within a crescent moon lavished with twinkling crystals. As an elegant finishing touch, a message from your heart "My daughter, I love you to the moon and back," is beautifully written among the moon and stars etched within the crystal. To showcase this wonderful keepsake, the clock is displayed on a base that illuminates the entire piece with the touch of a button. Set the light to gently transform from red, to blue, to green, to white, or select just one color to display. It's your choice (or her's)! To power the base, batteries, a USB cord and an adapter are included at no extra charge.
Show Less
Show More
Shipping charge shown in shopping cart.
Ships in 1-2 weeks. Guaranteed Christmas delivery.
A gift she'll treasure.

No one fills your heart with love like your amazing daughter. Now, tell her how much she means to you with a truly delightful gift emblazoned with a heartfelt message that will enchant her the moment she sees it. Presenting...My Daughter "I Love You to the Moon and Back" Crystal Light-Up Heart Clock -- a gift she'll treasure!


Product Specifications:

Measures 5-1/4" in height, including the base.
Powered by USB, adapter or batteries



Item #:1272-0017