Time is running out! Free expedited delivery when you order in the next
The Divine Mercy of Jesus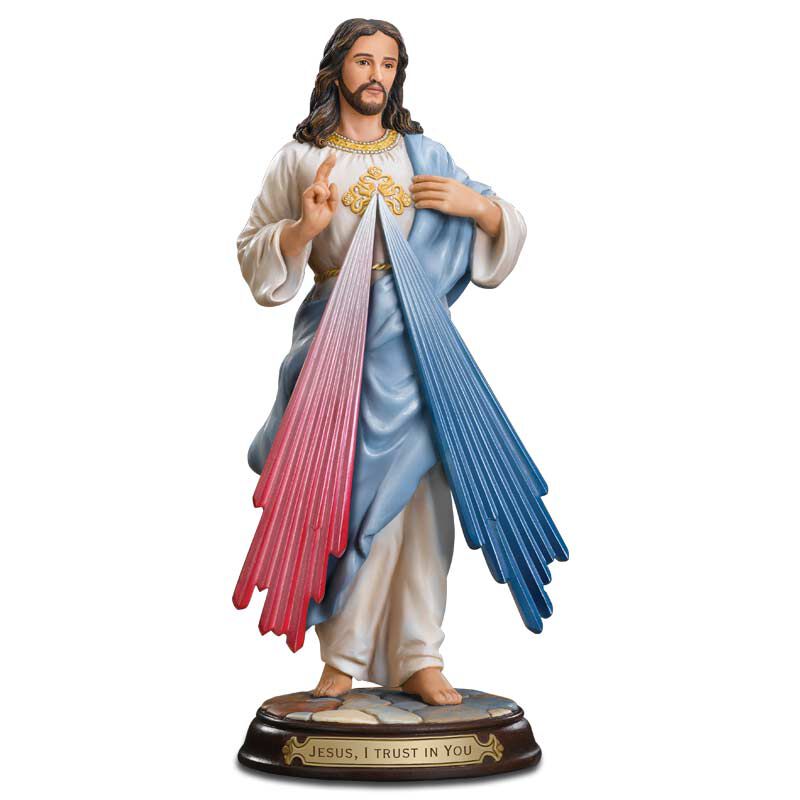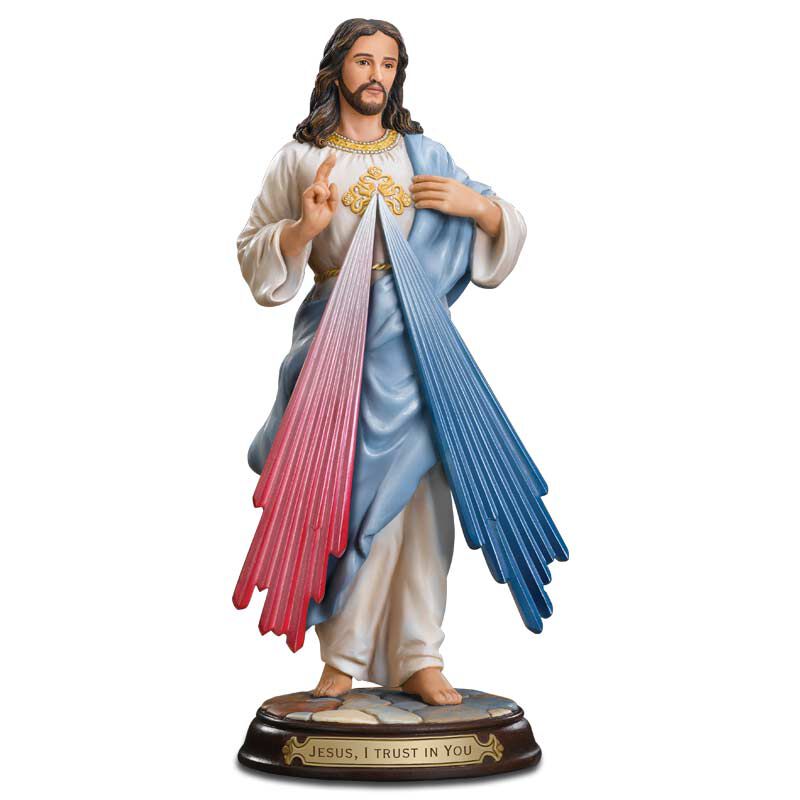 So great was Jesus' love and compassion that it emanated from His heart in rays of pure light...shining with abundant grace and mercy on the whole world. Inspired by a vision described by Sister Faustina in 1931, this beloved image of Jesus has captivated millions of Christians ever since. Presenting...The Divine Mercy of Jesus, a beautifully sculpted and lovingly hand-painted masterpiece. Available exclusively from the Danbury Mint, it is sure to inspire unwavering trust and confidence in God's bountiful mercy and abiding love.
Show Less
Show More
Ships in 3-5 business days.
A beautifully crafted work of art.

Each sculpture is expertly crafted of cold-cast porcelain, and artfully hand painted to capture every detail. Just look at the peaceful, loving expression on Jesus' face as He raises His hand to bestow a blessing. From the serenity in His eyes to His magnificent robes, every feature is inspired by the Sister's original vision and abounding in lifelike details. Notice, too, the brilliant rays of blue and red...sending pure light and love straight from His heart. As followers, Christians are encouraged to let this love flow through their own hearts to those who need it.

Adding the perfect finishing touch, The Divine Mercy of Jesus features the moving sentiment "Jesus, I trust in You." This prayerful phrase is part of the Divine Mercy devotion and is a reminder of Jesus' promise to be there for us whenever we seek His guidance, comfort and reassurance.



Product Specifications:

Measures approximately 9 ½" tall x 3 ¾" wide x 3 ¾" deep.


Item #:5307-0017