The M.I. Hummel Umbrella Joy Figurine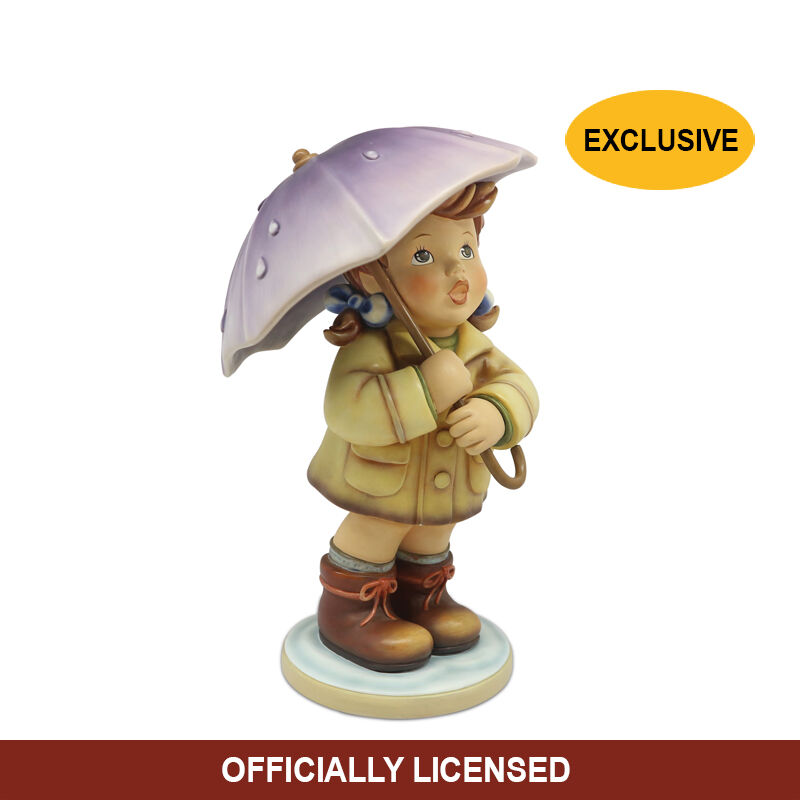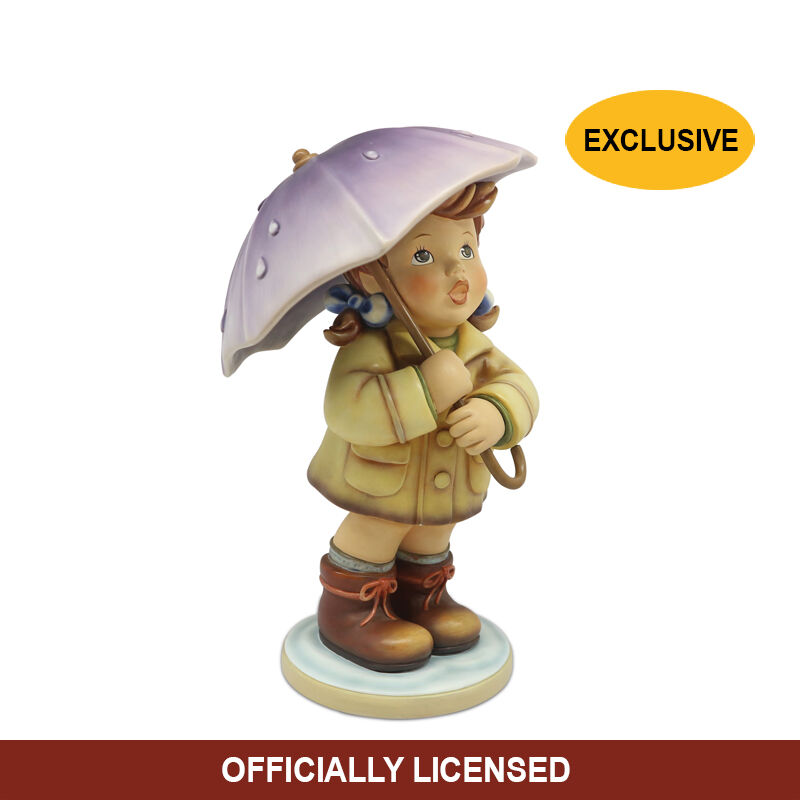 A heartwarming, exquisitely detailed M.I. Hummel masterwork of a little girl playing in the rain!
Inspired by the beloved artwork of Sister Maria Innocentia Hummel.
Measures a full 13" tall and certain to be the centerpiece of your collection.
Crafted of cold-cast porcelain to capture an unprecedented level of detail from the girl's bright expression, to the raindrops on her umbrella to her slouchy socks.
Hand painted in the warm, earthy tones favored by Sister M.I. Hummel.
Officially licensed by Hummel Manufaktur and available exclusively from the Danbury Mint.


Show Less
Show More
Ships in 5-7 business days.
The timeless appeal of M.I. Hummel.
A few clouds and some raindrops won't dampen this girl's spirit. She can't wait to put on her raincoat and rain boots so she can head outside to play! Once outside, she opens her big, purple umbrella and hopes that, maybe, when the clouds do pass, she'll see a rainbow stretching across the sky! Presenting…Umbrella Joy, a brand-new, spectacular M.I. Hummel masterpiece available exclusively from the Danbury Mint. Like all of Sister M.I. Hummel's beloved works of art, Umbrella Joy captures the innocent charm and wonder of a young girl playing outdoors during a spring shower under her favorite umbrella. That's why M.I. Hummel figurines have delighted millions of collectors all over the world, for more than 80 years. You can not only see, but also feel, the sweetness radiating from her joyful face as she plays. From her bright eyes to her plump little hands holding the umbrella handle, everything about this moment just brims with the magic of M.I. Hummel. Order today!




Product Specifications:
Material: Cold-cast porcelain
Size: 13" Tall (standing)
Country of Origin: Thailand



Item #:5570-0025