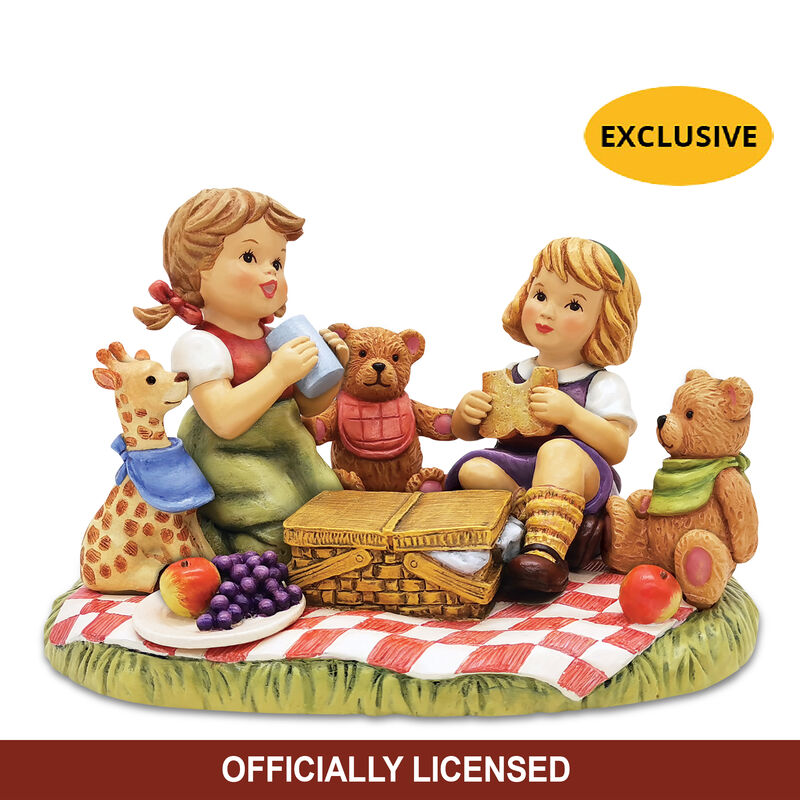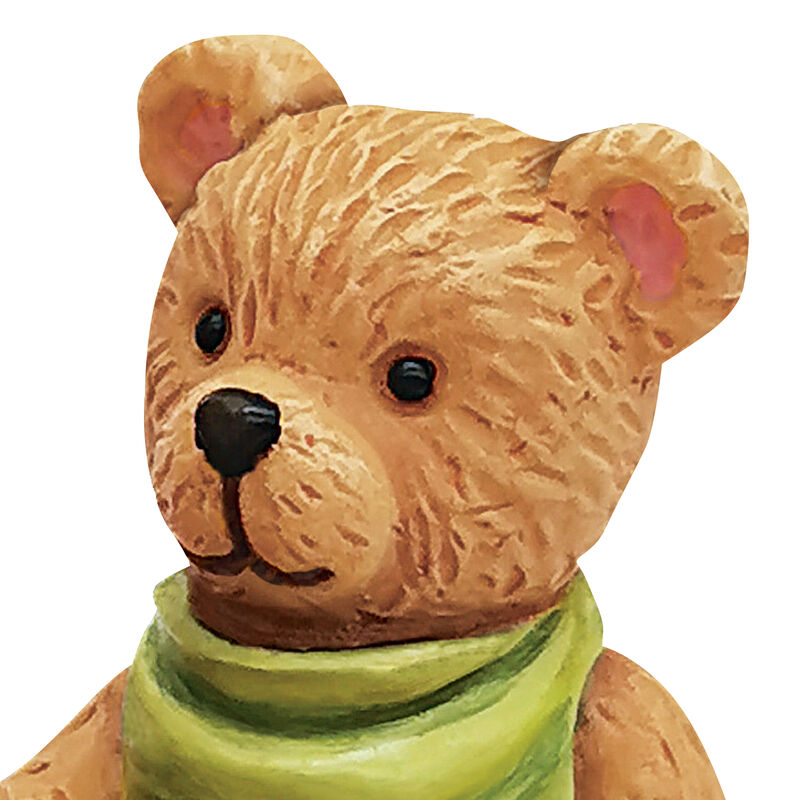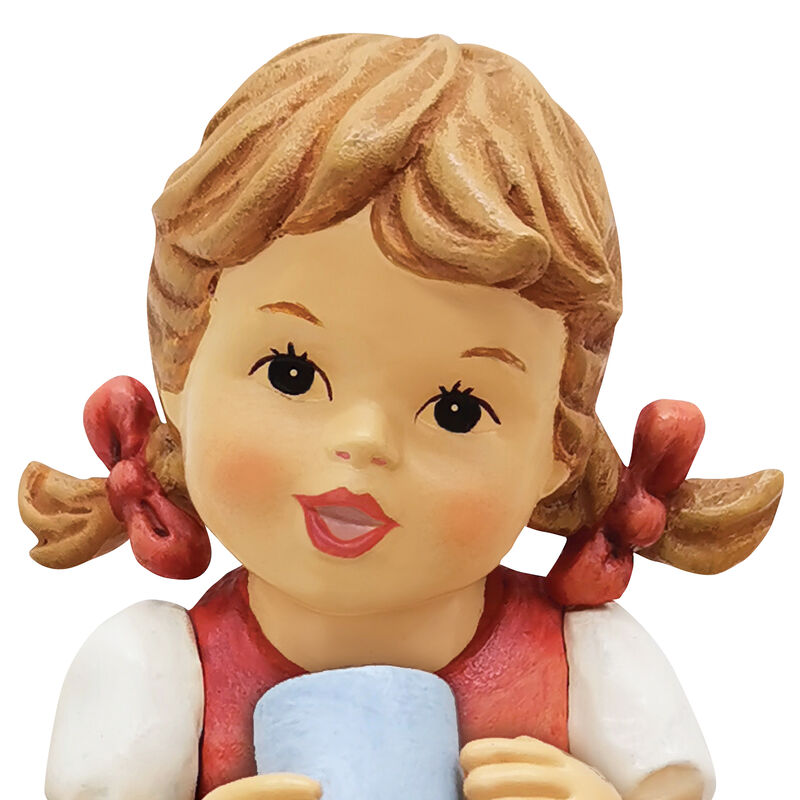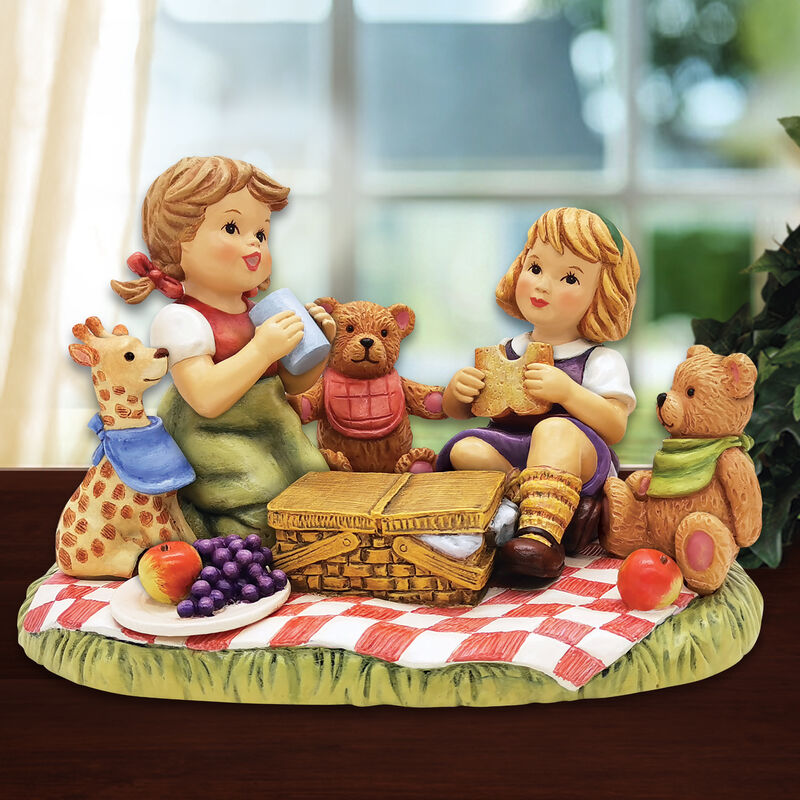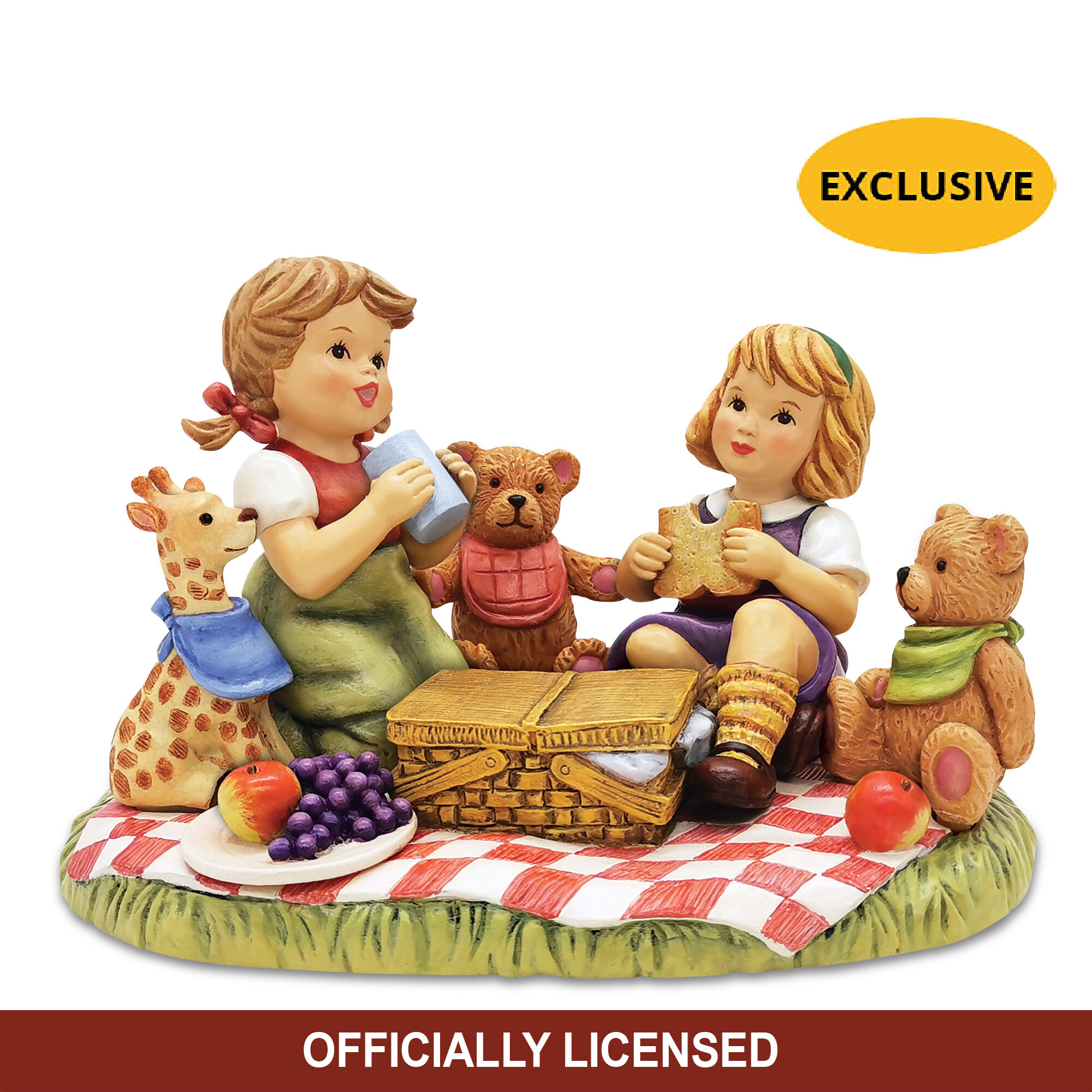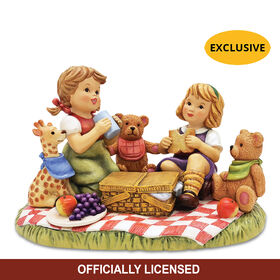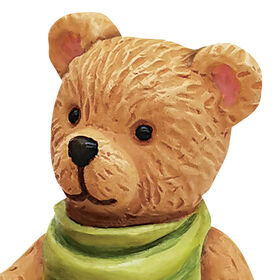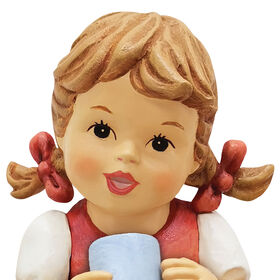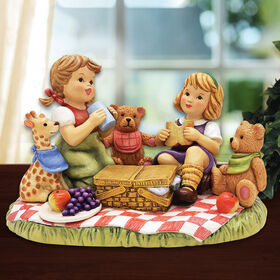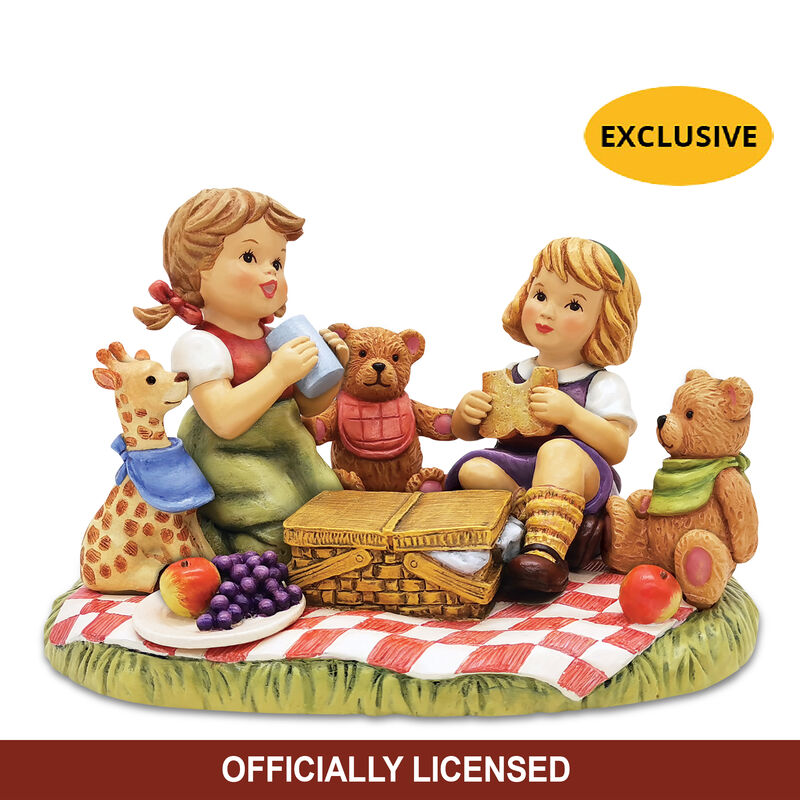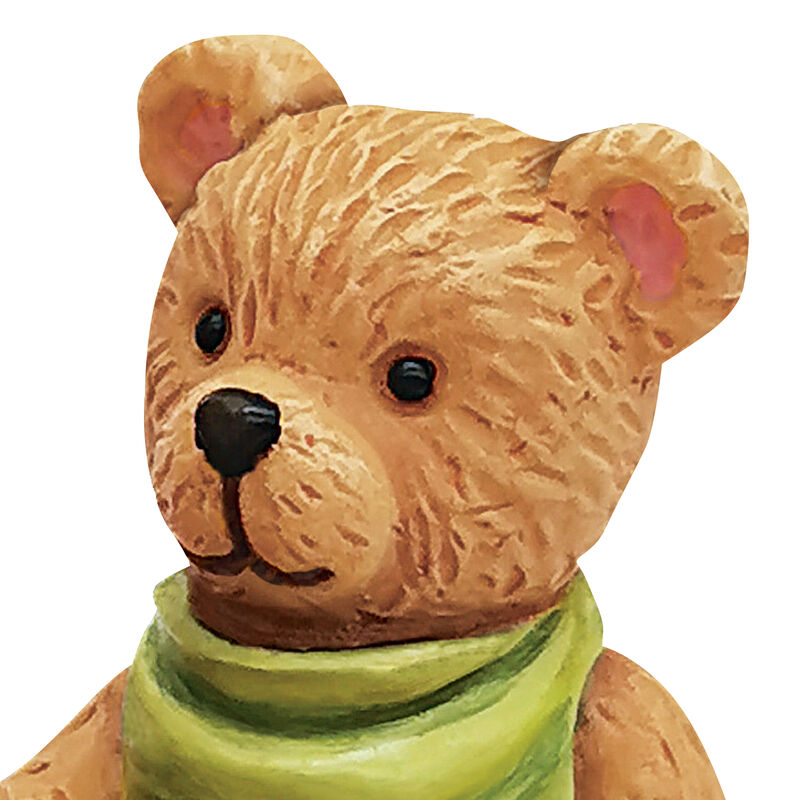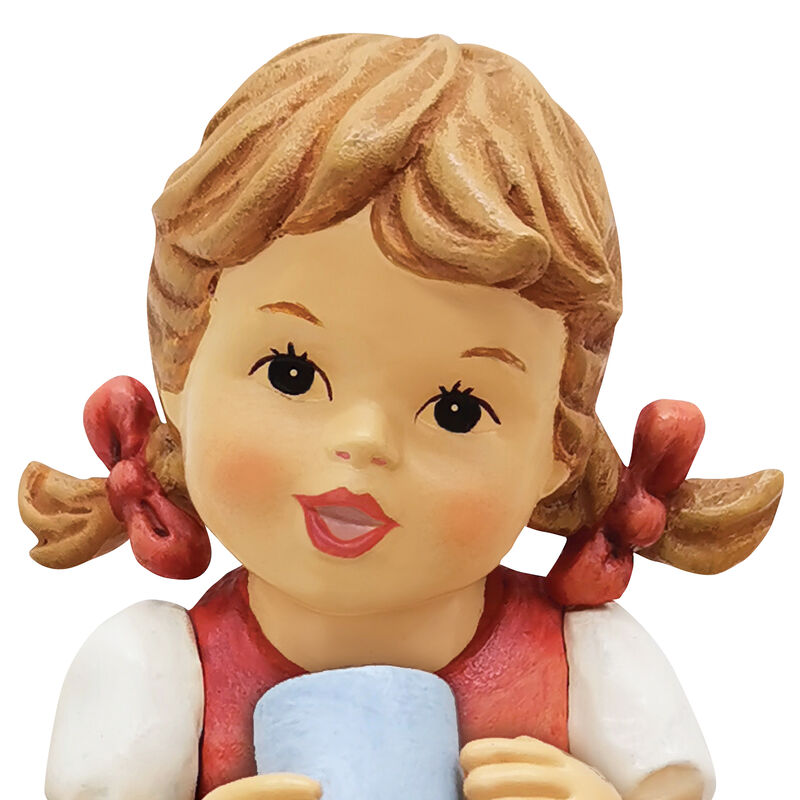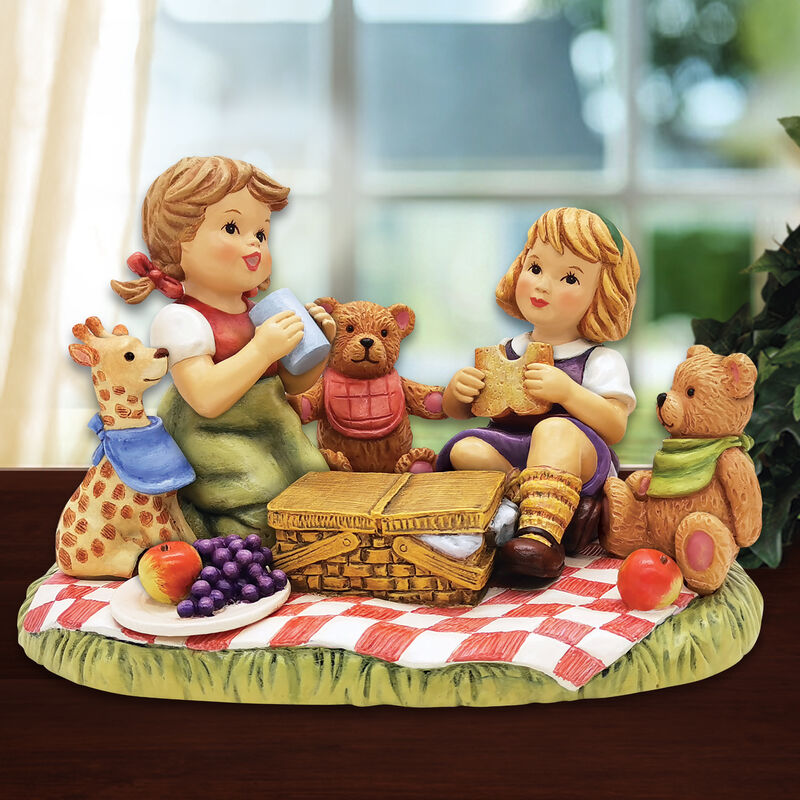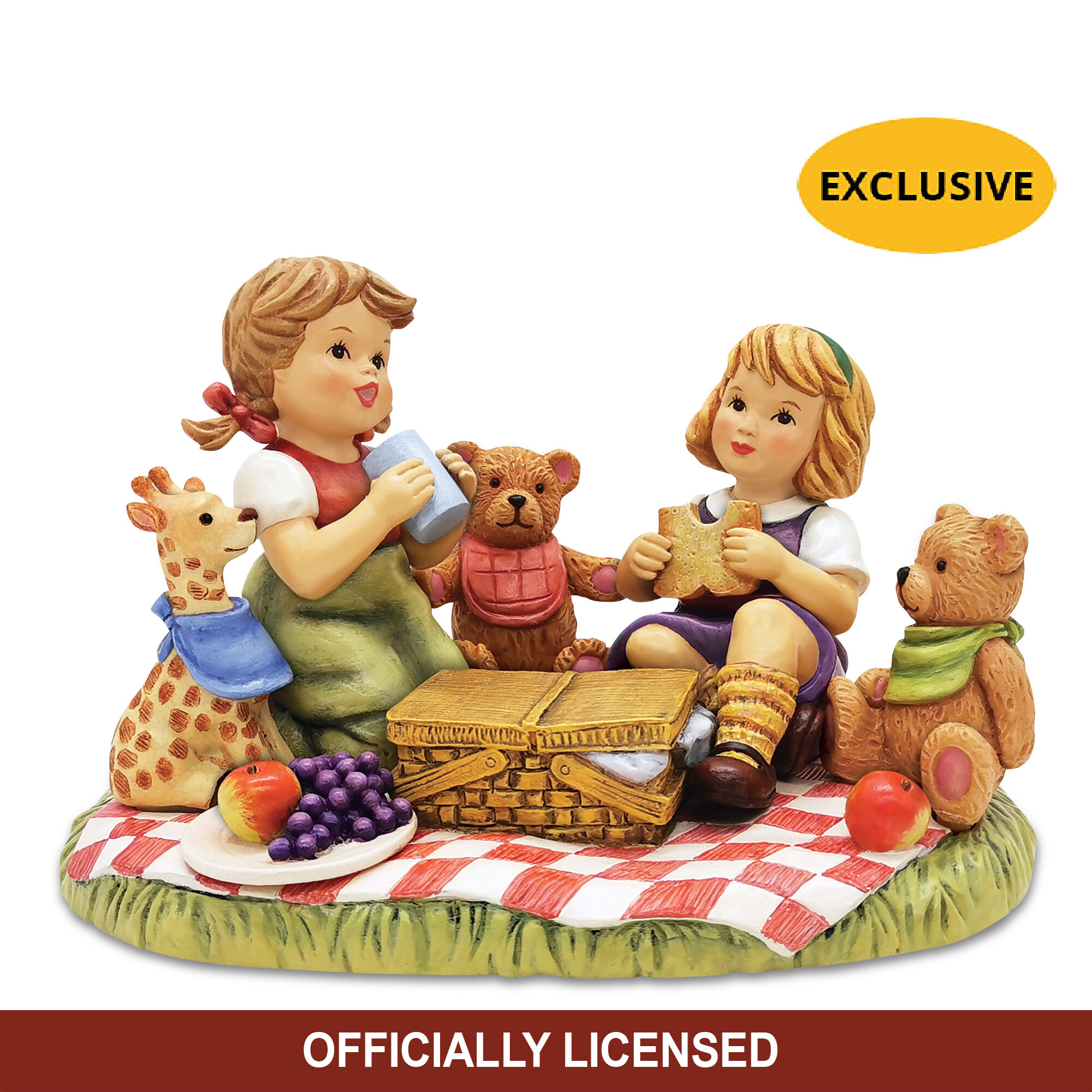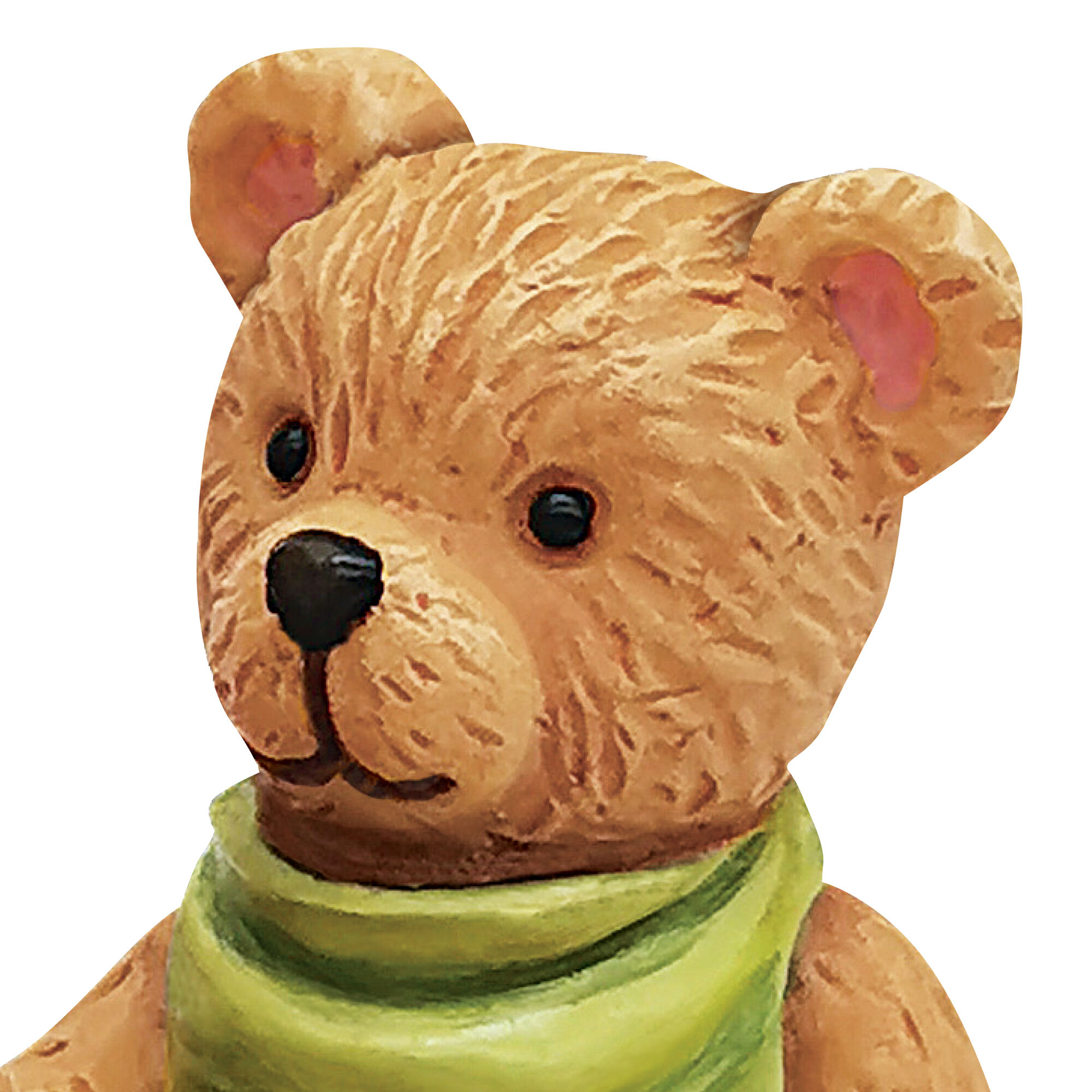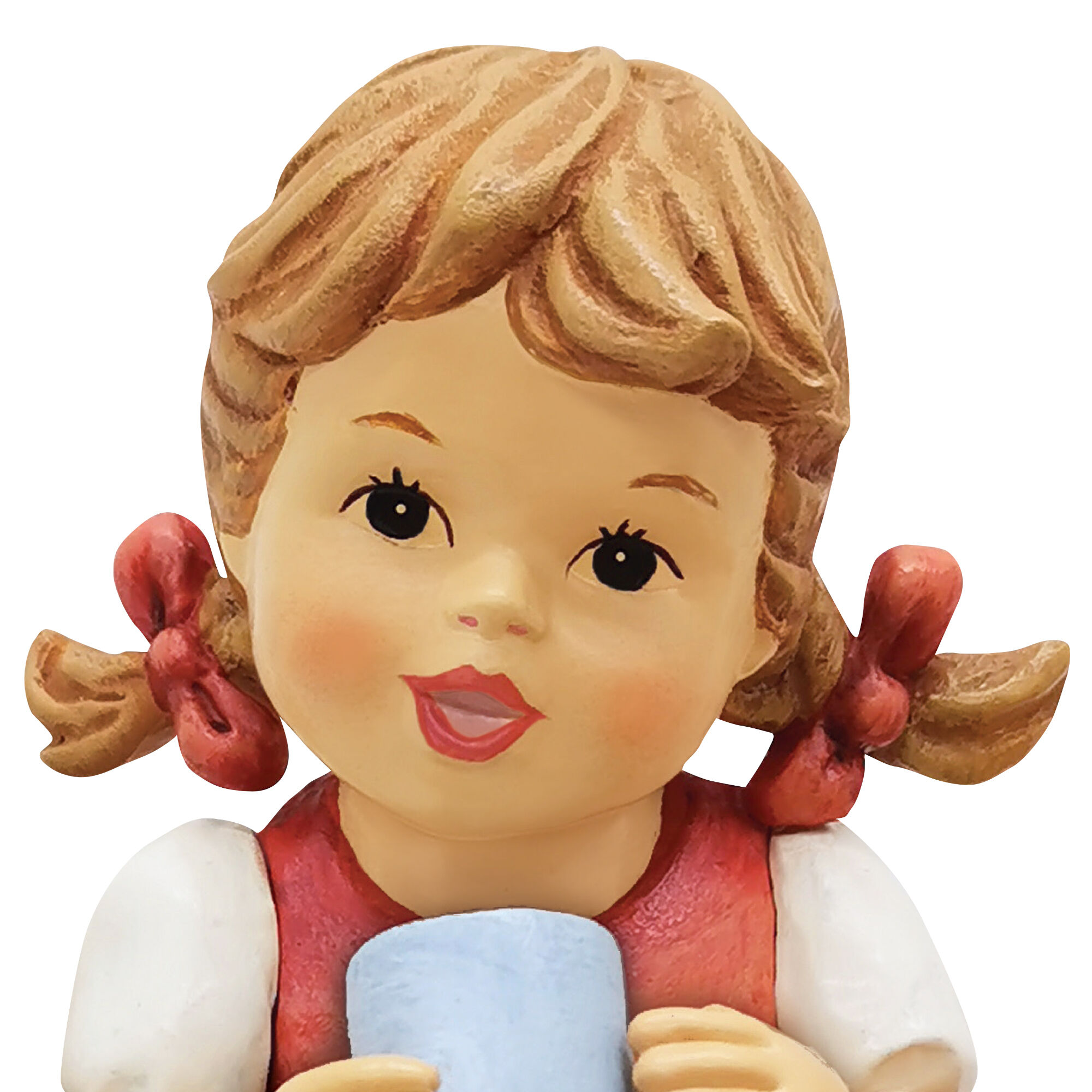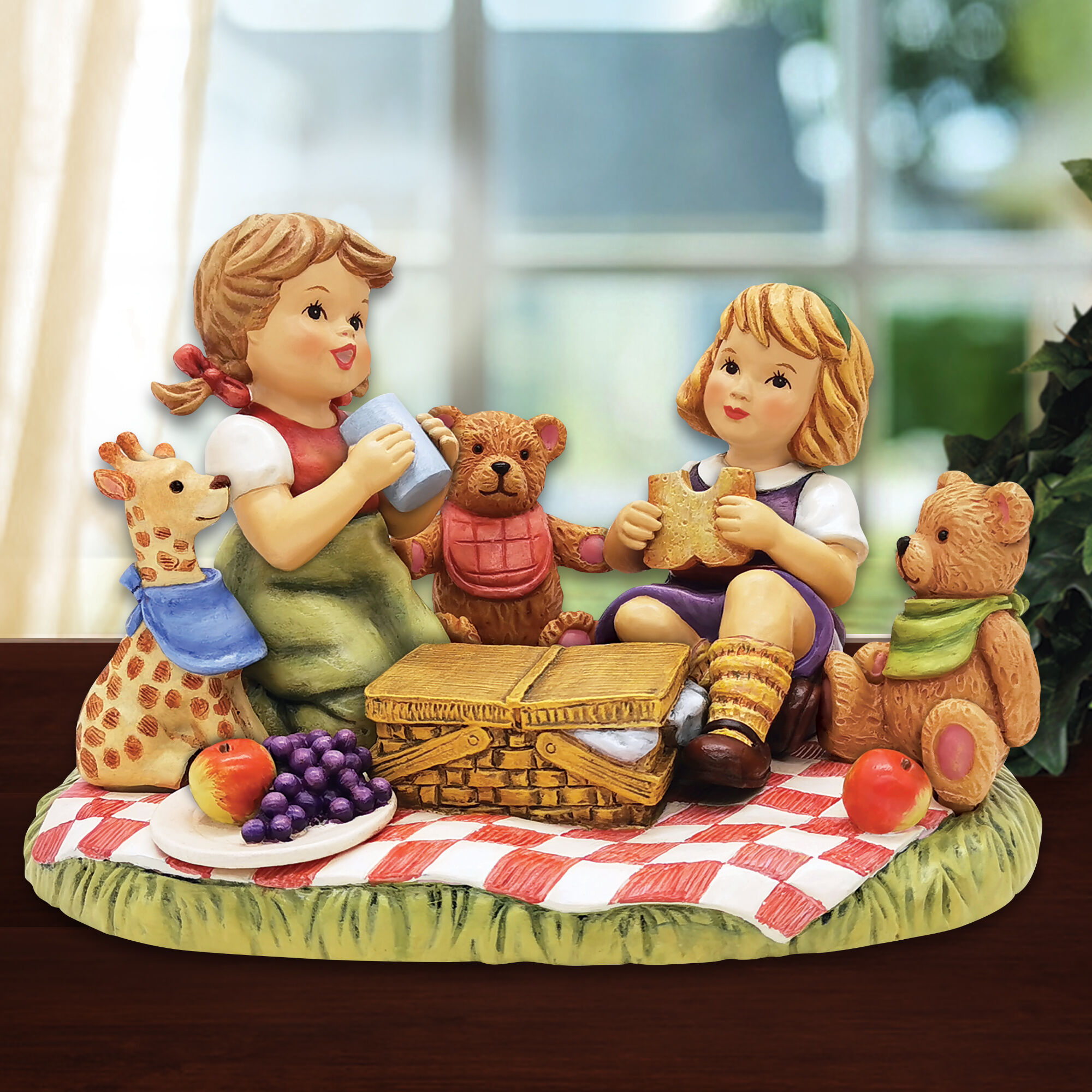 A delightfully detailed M.I. Hummel figurine...
Inspired by the classic artwork of Sister Maria Innocentia Hummel.
Artfully sculpted, crafted of cold-cast porcelain and painted in the warm, earthy tones preferred by Sister Hummel.
Bears a special First Issue bottomstamp.
Officially licensed and available exclusively from the Danbury Mint.
Show Less
Show More
In stock. Ships in 3-4 business days.
Sorry - this product is sold out and is no longer available.
Expert sculpting and hand painting with lifelike detail!
It's time for lunch on a beautiful spring day, and the perfect day for a picnic! These two best friends head outside with a picnic basket filled with milk, sandwiches and fresh fruit. They also bring along their favorite checkered picnic blanket. They set the blanket on the ground and notice there's room for more than two, so why not have a picnic party? They head inside to gather some more friends, their three favorite stuffed animals, and outfit each with a bib to avoid any messes. They all gather 'round the picnic basket for a delicious outdoor lunch because food is always better when shared with friends!
Now, this heartwarming childhood moment — inspired by the beloved artwork of Sister Maria Innocentia Hummel — delightfully comes to life in Picnic Party, a charming, brand-new 2021 First Issue figurine available exclusively from the Danbury Mint and officially licensed by Hummel Manufaktur. Act now to ensure you don't miss out on this special M.I. Hummel collecting event!
Product Specifications:
Material: Cold-cast Porcelain
Size: 5-1/4" Tall x 7-1/4" Wide

Item #:10151-0014