M.I. Hummel Figurine - Making Music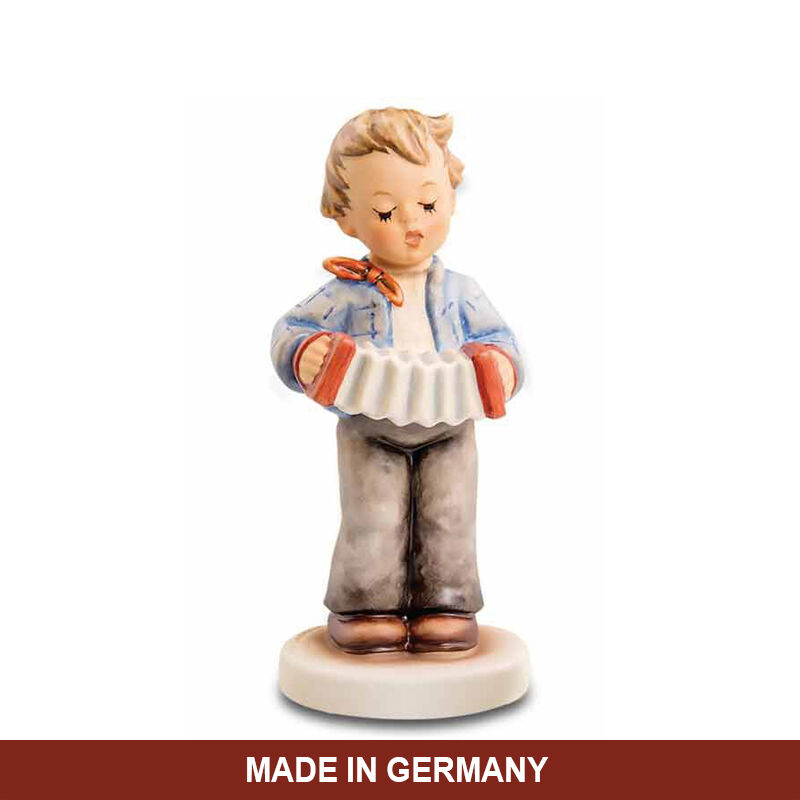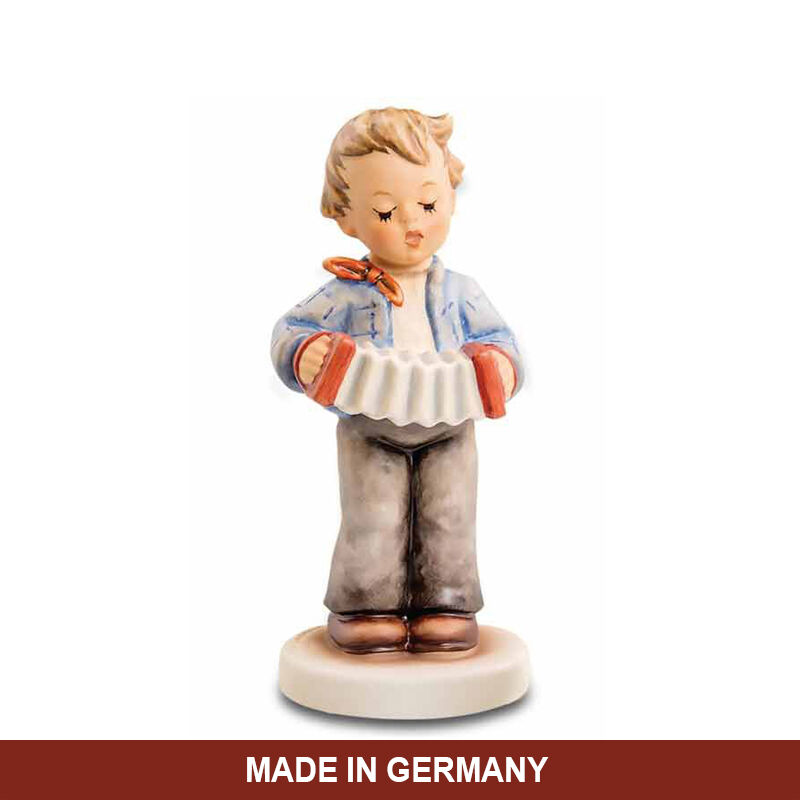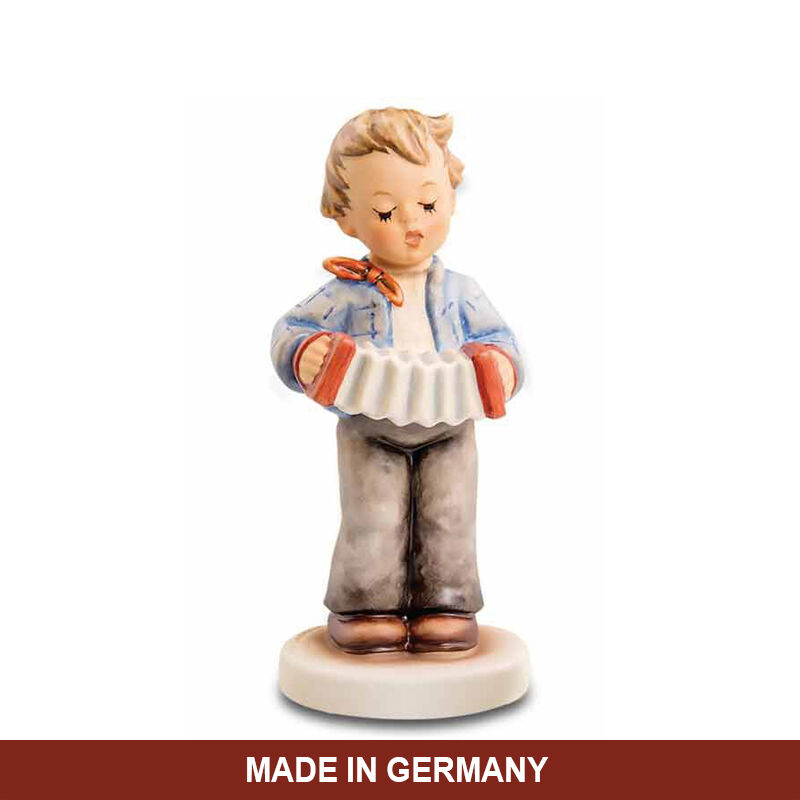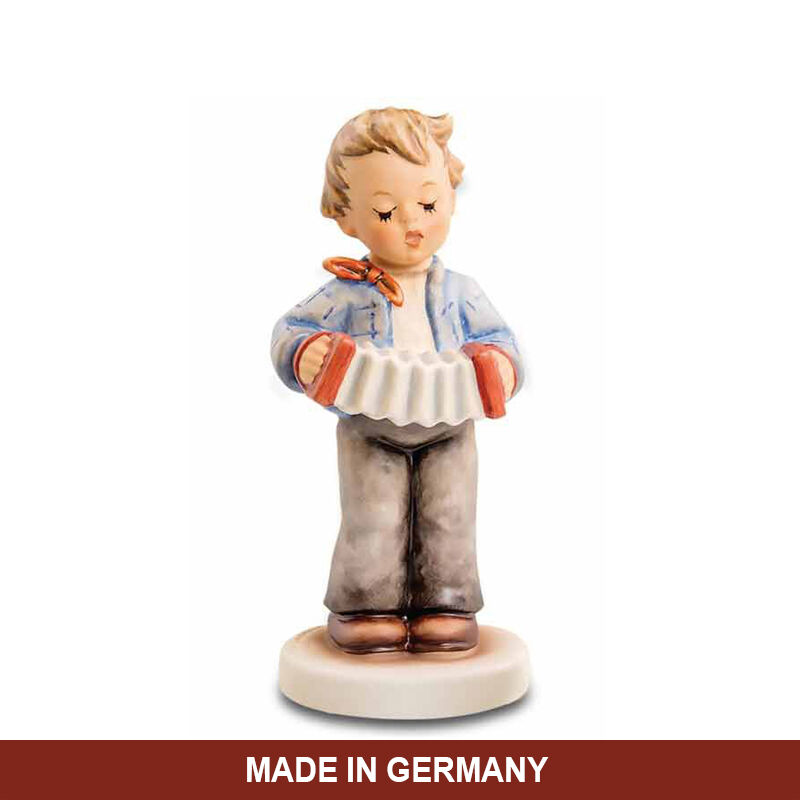 A charming M.I. Hummel figurine bearing an exclusive 80th anniversary backstamp!
Commemorates the 80th anniversary of this classic and beloved M.I. Hummel figurine.
Portrays a sweet little boy ready to share the music in his heart.
Crafted of fine earthenware at the original Rödental factory and hand painted in the warm, muted tones preferred by Sister M.I. Hummel.
Features a special edition 80th anniversary backstamp in addition to the M.I. Hummel backstamp and incised signature.
Only a small number of figurines remain!
Show Less
Show More
In stock. Ships in 1-2 weeks.
Sorry - this product is sold out and is no longer available.
Incomparable M.I. Hummel charm in every detail.

Here's some exciting news! We've discovered a small quantity of a beloved M.I. Hummel figurines in our archives. This figurine is an absolute collector treasure and a must-have because it's a special 80th anniversary issue with a limited edition backstamp! This sweet little boy has practiced and practiced and now it's time to play some music for family and friends. He takes a deep breath and then the music begins to play. You're sure to be captivated by the charm of this little fellow. Just look at his adorable and determined expression, those plump, rosy cheeks and his adorable Bavarian attire. Crafted of fine earthenware and painted in the earthy hues preferred by Sister M.I. Hummel, this figurine is simply filled with all the nostalgic charm that has made M.I. Hummel figurines so beloved and recognizable the world over. Only a few of these figurines still remain and once they're gone, they're gone forever! Order today!


Product Specifications:

Material: Earthenware
Size: Approximately 4-1/2" tall


Item #:1938-0013