M.I. Hummel Figurine - In the Kitchen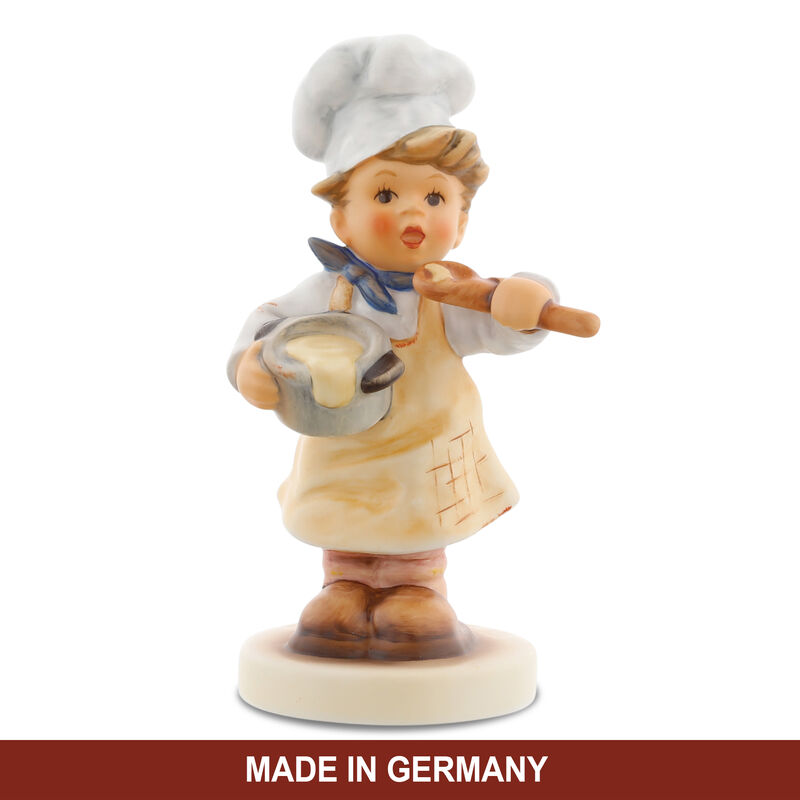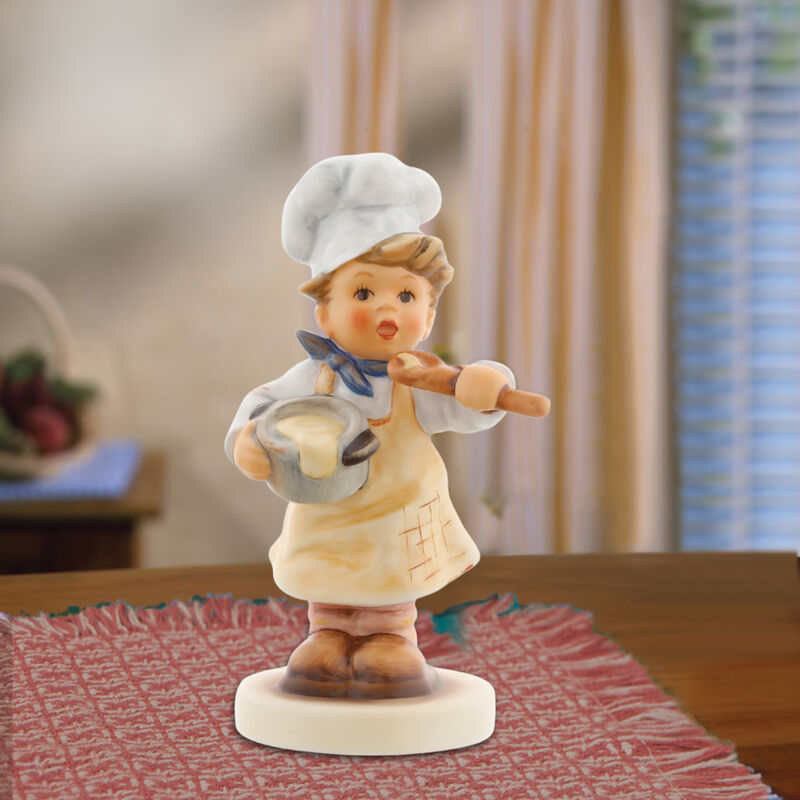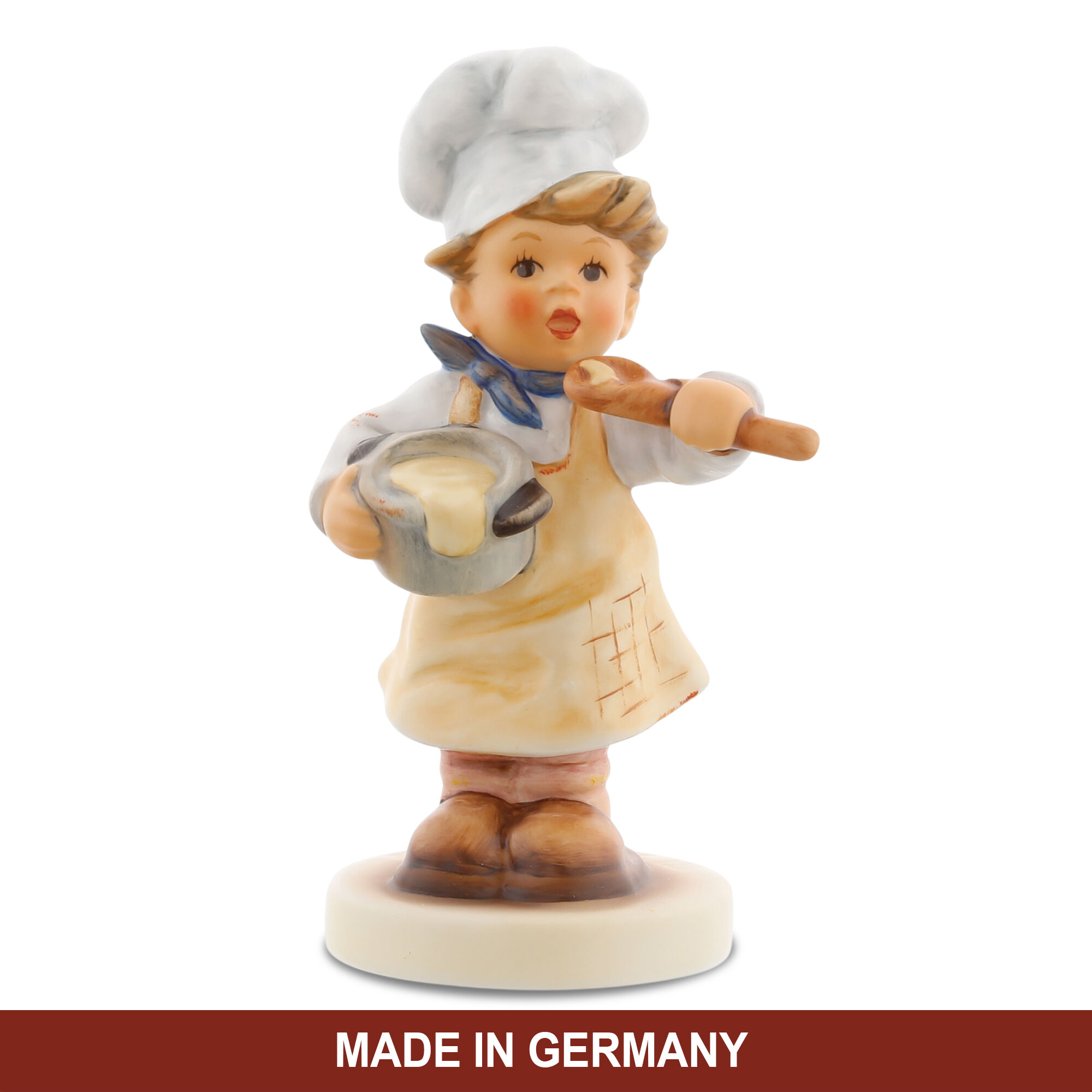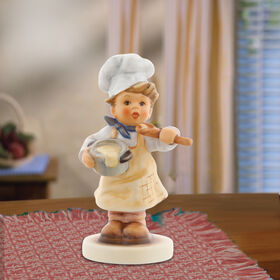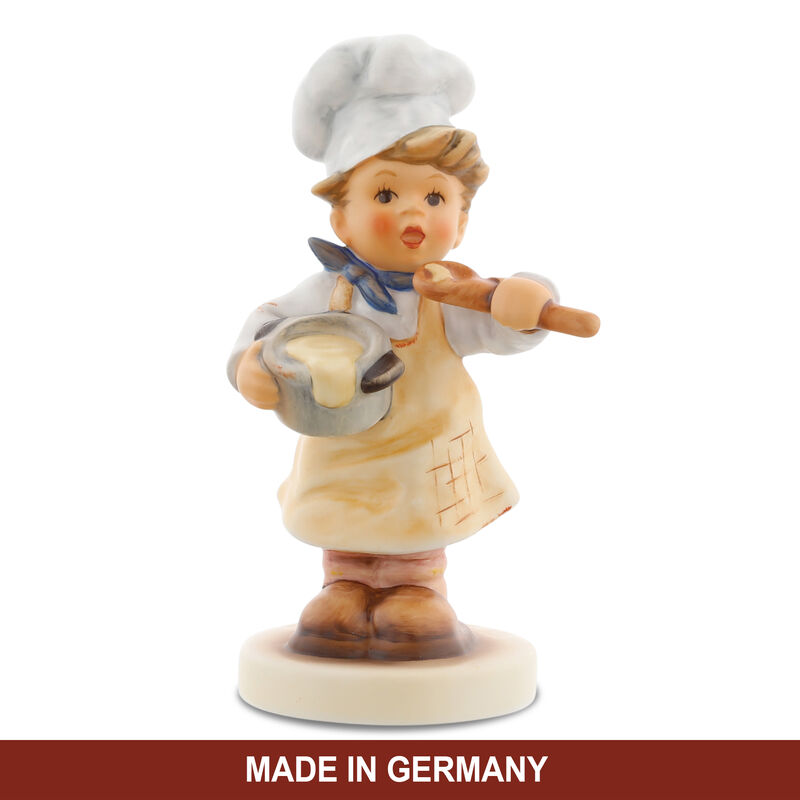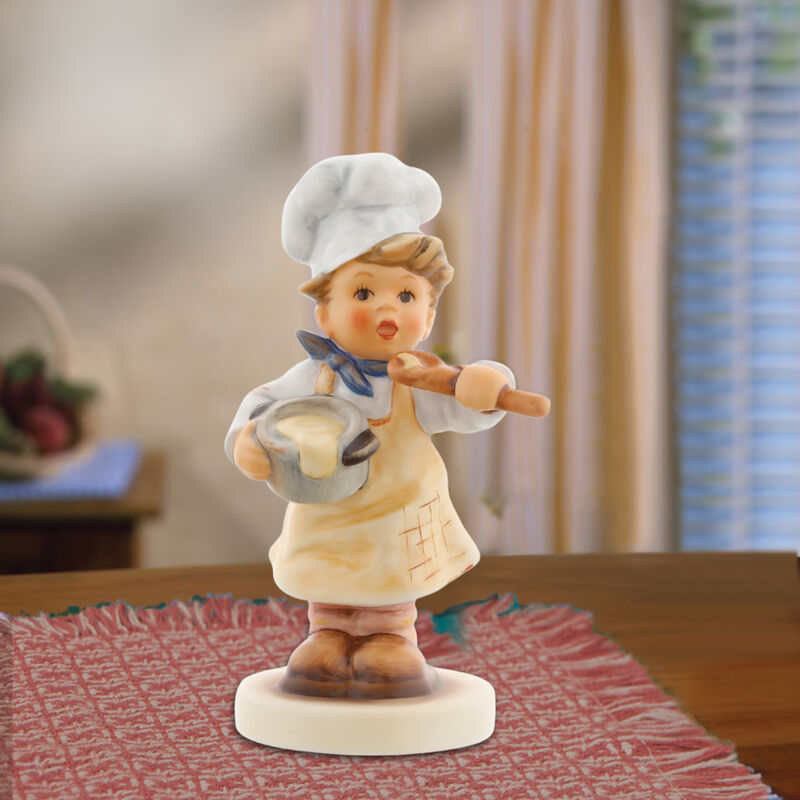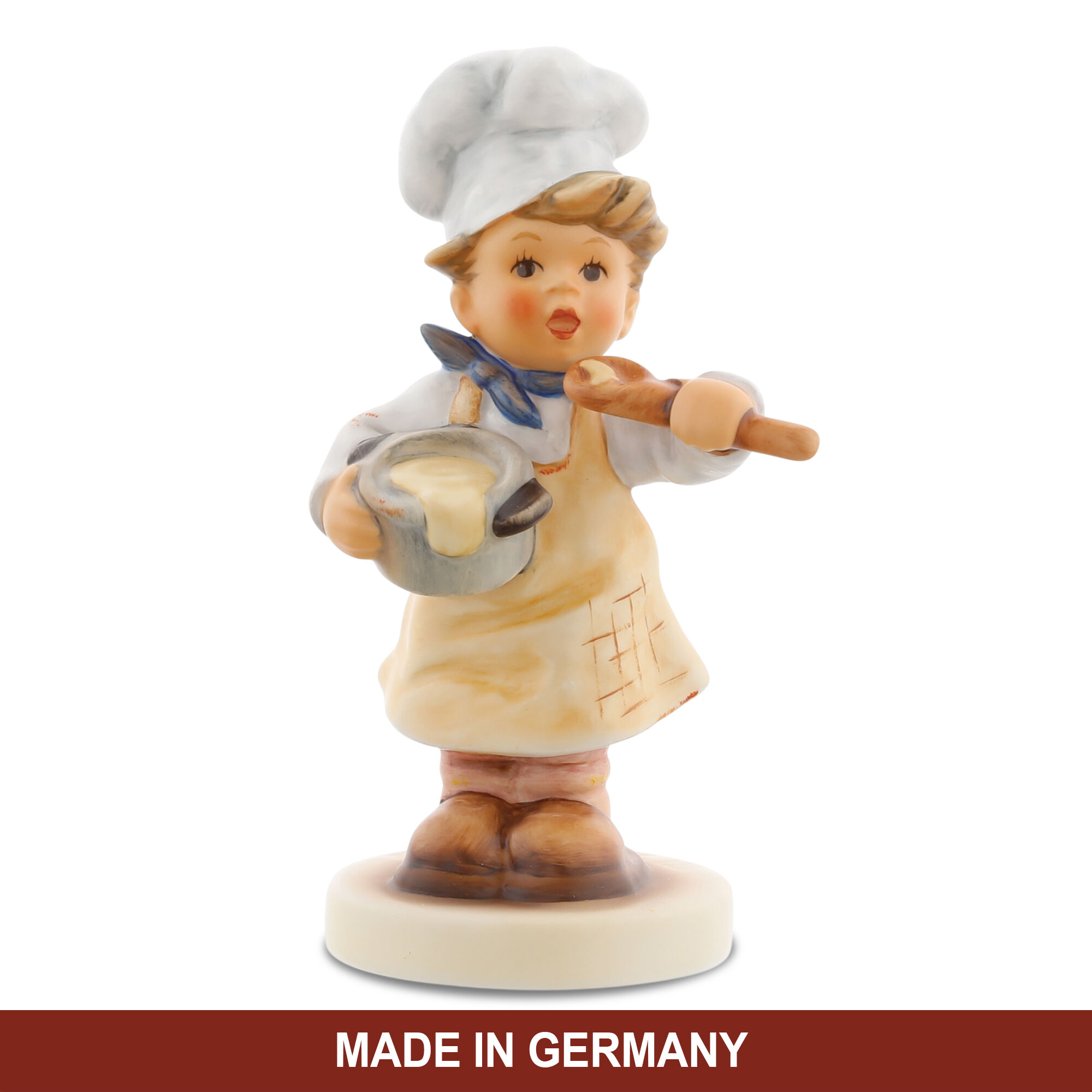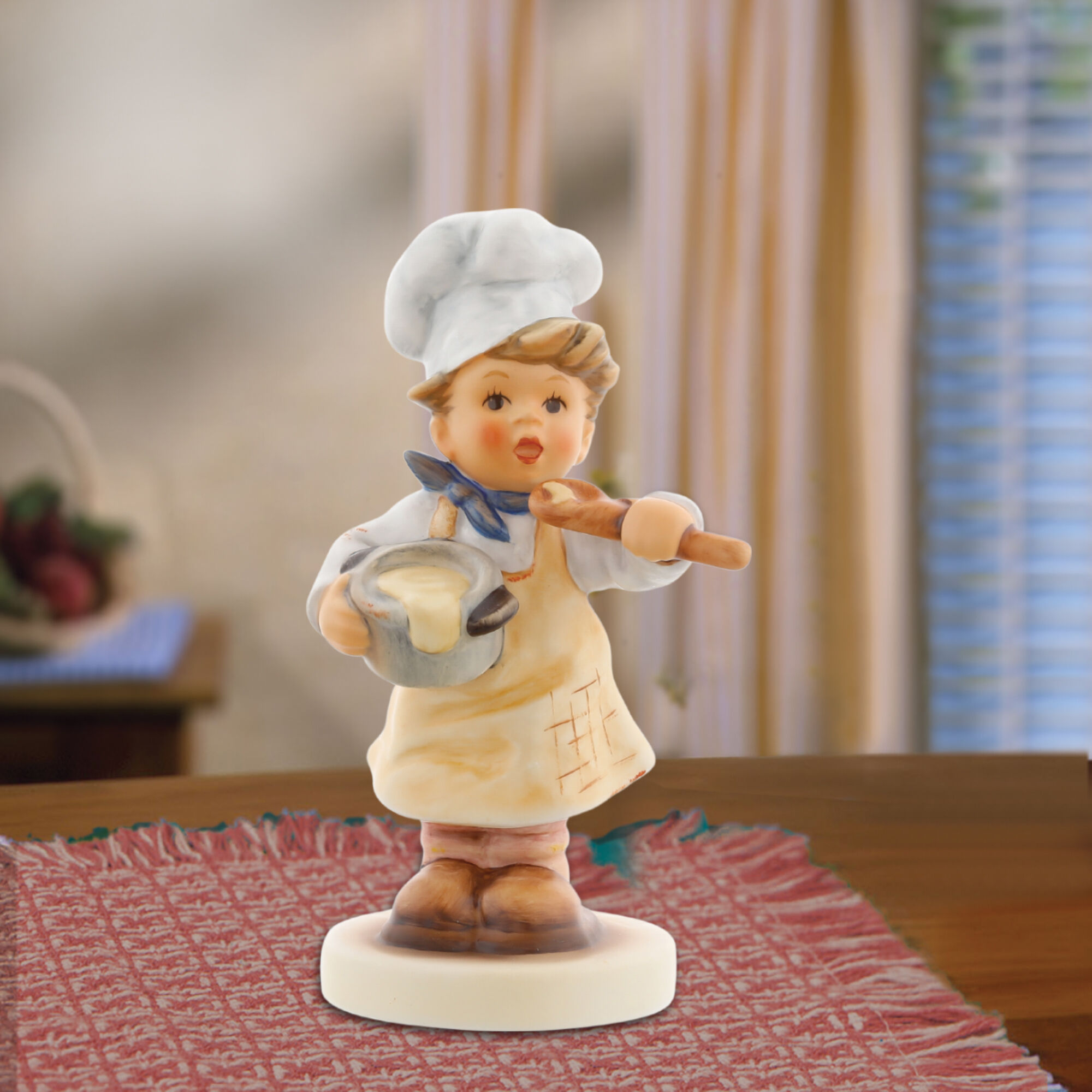 An M.I. Hummel figurine featuring a sweet young chef…
A charming little lad whips up a special treat.
This figurine is based on the classic artistry of Sister M.I. Hummel and is crafted at the original factory in Rödental, Germany.
Made of earthenware and painted in the warm, earthy hues preferred by Sister Hummel.
Accompanied by the official M.I. Hummel backstamp and incised signature as your assurances of authenticity.
Show Less
Show More
In stock. Ships in 3-4 business days.
Sorry - this product is sold out and is no longer available.
Incomparable M.I. Hummel charm in every detail.
This young boy is the cutest chef you'll ever meet! Wearing an apron that's just a bit too big and with his chef's hat charmingly askew atop his head, this little lad is just as sweet as the treat he's creating in his mixing bowl. He is simply filled with the innocence and charm that have endeared M.I. Hummel figurines to collectors for generations. From his tousled brown hair peeking out from his hat to the plump little fingers holding the mixing bowl and spoon, In the Kitchen just brims with the prized artistry of M.I. Hummel.

This heartwarming figurine is crafted of fine earthenware by the renowned artisans of M.I. Hummel and then hand painted in the soft, muted earth tones preferred by Sister Hummel. The result is a timeless treasure filled with the nostalgic charm that has made M.I. Hummel creations so beloved and recognizable the world over.
Product Specifications:
Material: Earthenware
Size: 4-1/2" Tall
Item #:10524-0014