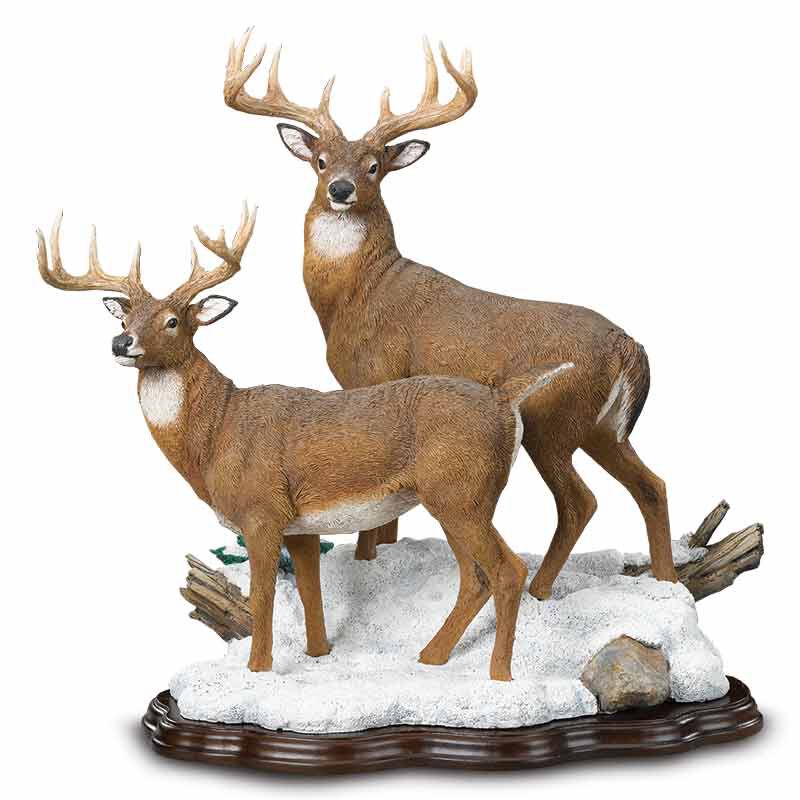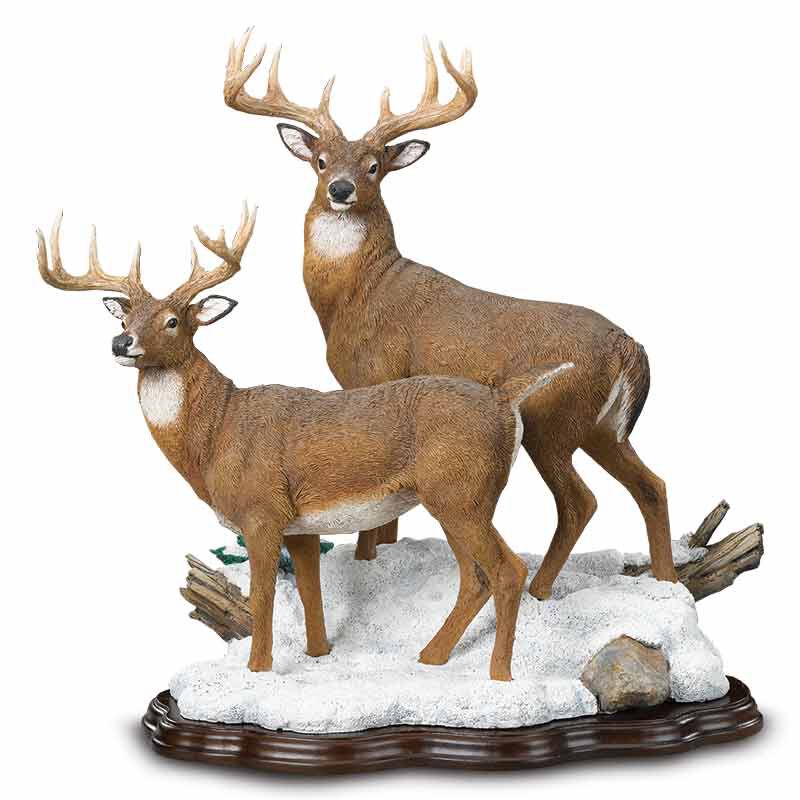 Two World-Class 10 Point Bucks in an incredibly lifelike, hand-painted wildlife masterpiece.

There's a crack in the distance. Two massive whitetail bucks freeze in their tracks. Their powerful muscles tense, ready to flee. They lift their head and trophy racks, peering into the woods around them, scanning the snow-covered landscape for danger, listening for the slightest sound.

Now, this dramatic moment is brought vividly to life in Twin Trophies, an incredibly realistic wildlife masterpiece showcasing two massive bucks as they stand at high alert.

Show Less
Show More
Ships in 1-2 weeks.
Sorry - this product is sold out and is no longer available.
A rare sight, a fleeting moment – preserved with breathtaking accuracy.

Preserving every subtle detail, Twin Trophies is meticulously crafted of cold-cast porcelain, a special blend of powdered porcelain and resin prized for its ability to bring highly detailed wildlife scenes to life. To further achieve the extraordinary realism, skilled artisans masterfully hand paint each sculpture in rich, natural hues. A handsome wooden base with a warm walnut stain provides the perfect finishing touch. Like the magnificent trophy bucks that inspired it, Twin Trophies is world-class in every respect!


Product Specifications:

Material: Cold-cast Porcelain
Size: 10 ½" tall x 11" wide



Item #:5374-0015